Hot Spots for Architecture
The myriads of architectural styles around the globe reflect the rich tapestry of humanity. Naturally, they can always make your photos more Instagram-worthy. Are you an architecture enthusiast? Join us on a journey through the different corners of the globe in this blog featuring the top 20 travel destinations for architecture lovers. 🌍
TLDR
1. Gothic Revival
Combining medieval elements like spires and pointed arches with contemporary techniques, the Gothic Revival is often associated with clock towers and churches. If you love Gothic drama, here are some places to include on your bucket list. ✏️
Dubrovnik
With a rich history, Dubrovnik boasts an impressive collection of palaces, churches, monasteries, and picturesque alleyways within its historic district. 🏰 The 16th-century Sponza Palace is a must-see Gothic marvel in the "Pearl of the Adriatic." Blending Gothic and Renaissance elements such as elaborate stone carvings, Corinthian columns, and an intricately ornate balcony, the building is impressive from every angle.
London
The London skyline is full of landmarks. 🇬🇧 On the Thames River, the House of Parliament is one of the most recognizable and photographed buildings in London. After a fire that struck in 1834, Victorian architects collaborated to create a new design while maintaining the original Gothic elements of the building. Today, every visitor gets amazed by its iron roofs, raised turrets, and three majestic towers. One is the emblematic Big Ben, another architectural wonder, and an epic spot for pics. 🕰️
San Miguel de Allende
A top travel destination for architecture lovers, San Miguel de Allende boasts a vibrant blend of Spanish and Mexican influences. The entire city is a UNESCO World Heritage Site, but no doubt the true showstopper is Parroquia de San Miguel Arcángel, with its multi-spired facade designed after the Gothic churches of Europe. They say that the architect studied pictures from postcards to accomplish a feat that mixes Gothic with Mexican styles—an unexpected blend well worth capturing in photographs. 📸
Montreal
From futuristic Olympic villages to French colonial homes, the juxtaposition of old and new makes Montreal a unique gem. One building that stands out is Canada's first Gothic Revival-style church, the Notre-Dame Basilica. ⛪ It's hard not to fall in love with its grey limestone facade boasting two impressive towers and the interior adorned with wood pillars, stained glass windows, and a fairy-tale-like backlit altarpiece. 🕯️
2. Art Nouveau / Modernism
From Bauhaus in the White City of Tel Aviv to Brutalism and Organic Architecture, modernism encompasses a wide range of architectural styles, including a great deal of playfulness and extravagance. If you're seeking to immerse yourself in the visually striking forms of Art Nouveau or expressionist architecture, here are a few excellent starting points.
Barcelona
Barcelona is one of the top architectural destinations in Europe, and much of it is thanks to Antoni Gaudí. One of his most extraordinary works is La Sagrada Familia, an iconic church unlike anything else around the world. Its striking design combines elements of Gothic architecture and Art Nouveau, featuring a forest-like interior and kaleidoscopic roofs. Elsewhere in the city, Park Güell serves as a wonderland with stunning ceramic mosaics and incredible sculptures. 🦎
Sydney
With a rich collection of Victorian-era and modern buildings, Sydney's urban landscape is quite a sight. The city's iconic symbol is the Sydney Opera House, featuring a globally recognized white arched roof shaped like boat sails. ⛵️ From every angle, the building offers a unique perspective. Explore it from different vantage points to capture breathtaking photos. 
Bilbao
Frank Gehry's masterpiece, the Guggenheim Museum, epitomizes the contemporary feel of Bilbao. As impressive as Frank Lloyd Wright's New York outpost, Spain's Guggenheim is a spectacular titanium-clad structure made of seemingly organic shapes with fluid lines that exude movement and dynamism. Some say it resembles a ship at dock, while others see fish scales on its surface. In any case, it's impossible to imagine Bilbao's skyline without this legendary structure. 😍
3. Renaissance Revival
Incorporating elements of the classical period in Greece and Roman antiquity, this 19th-century architectural movement pays homage to Italy's Renaissance palazzos while incorporating modern techniques. Looking to marvel at arched arcades, majestic domes, and elegant columns? We've got some great tips for you. 👍
Melbourne
Like Sydney, Melbourne boasts a mix of Victorian architecture and modern skyscrapers. Bordering the beautiful Yarra River is Flinders Street Station. 🚂 Prominently inspired by the French Renaissance, the design blends various styles. You might want to capture a picture with one of Melbourne's colourful trams passing in front of it—a quintessentially Melbournian scene. Afterward, you can cross the street to explore the ultra-modern Federation Square. It feels like leaping into the future! 🤖
Venice
Just like Rome and Florence, Venice experienced a flourishing Renaissance period. A great start for an architecture tour is the Piazza San Marco, where the impressive Byzantine-style Basilica and the Doge's Palace stand facing St. Mark's Campanile. The latter, a majestic bell tower with a green pointed roof, is the highest structure in town. In Venice, don't forget to visit the Rialto Bridge and the Bridge of Sighs—two of the most iconic bridges in Europe. 🇪🇺
Vienna
Vienna is one of the most luxurious capitals in Europe. Among its prominent architectural styles is the Renaissance Revival. To immerse yourself in its grandeur, visit the Vienna State Opera, recognized as one of the most notable opera houses in the world. The facade boasts Renaissance-style arches, an elaborate veranda, and bronze statues representing heroism, tragedy, fantasy, comedy, and love. 🎭 For an eye-catching photoshoot, it's a good idea to dress for the opera. 👗
Sintra
A great destination for architecture enthusiasts, Sintra offers a perfect balance between natural beauty and rich history. Pena National Palace is considered the first building built in Europe in the Romantic style, with vibrant colours and a fusion of Moorish, Baroque, and Renaissance styles. Within the main palace, the Terrace of Triton stands out as an intricately designed archway adorned with the image of the Greek God, Triton. 🔱
4. Baroque
Originating in Italy and spread throughout the world, Baroque is known for its even more lavish and sumptuous nature compared to the Renaissance style. Expect nothing less than dramatic domes and an ever-present sense of grandeur. Here are some remarkable places where you can marvel at such splendour. 🌟
Munich
In Munich, Baroque truly steals the spotlight. A true gem among the city's treasures is the Nymphenburg Palace. The palace will transport you back in time as you marvel at its lavish details. Surrounding the building is the Palace Park, which features a majestic symmetrical garden. 🌳⛲ Take a beautiful stroll along the central canal, and let the breathtaking views cast a spell of pure beauty on you. 
Madrid
In the heart of Madrid and serving as the official residence of the Spanish Royal Family, the Royal Palace of Madrid is considered the most important Baroque palace in Spain. Its facade features a symmetrical design with a central section flanked by two wings. In Spain, the palace is a top destination for architecture lovers, filled with statues and sculptures depicting scenes from Spanish history and mythology. 🇪🇸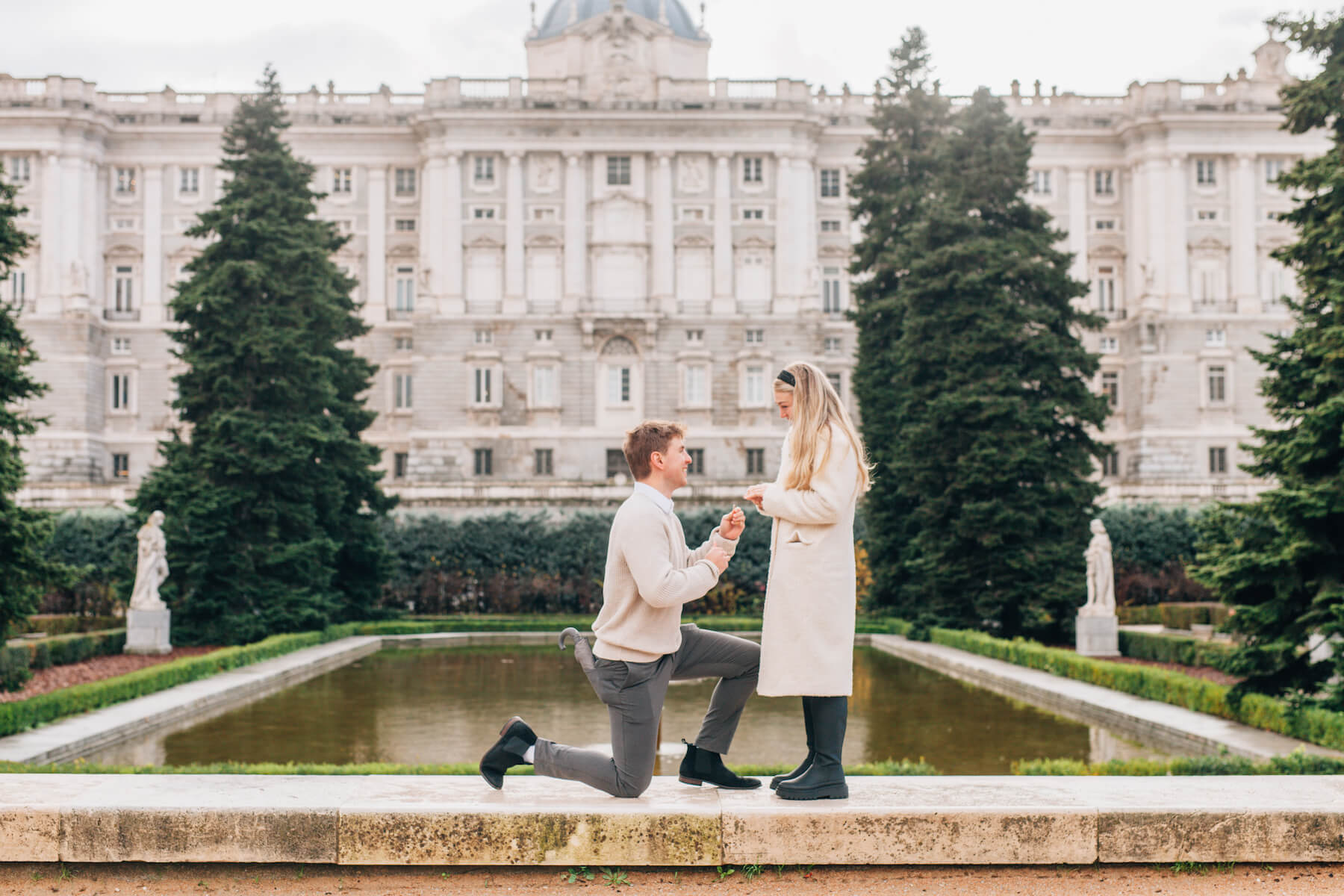 Cartagena
If you have a passion for architecture, visiting Cartagena in Colombia is a must. 👌 The city is a treasure trove of beautifully preserved plazas surrounded by Spanish colonial architecture. One architectural masterpiece that stands out is the San Pedro Claver Church. This church features a monumental stone facade and a grand entrance with large Baroque doors. The interior has delicate stained-glass windows that infuse the space with a gentle play of light and colour. 
5. Art Deco
As we've already hinted, modernist architects were highly innovative, and the Art Deco style is a shining testament to their ingenious spirit. This movement introduced a distinctive aesthetic readily adopted in cities around the world, many of them in the United States. 🇺🇸 Here are three of them. 
Miami
With over 800 buildings in the style, Miami boasts one of the highest concentrations of Art Deco architecture in the world. Most of these structures are found in Miami Beach's historic district and South Beach. 🌴 Exploring these areas on foot is a great way to immerse yourself in the glamour of old Florida. Get ready for incredible curves, pastel colours, charming fountains, and alluring neon lights. For a deeper dive, you can visit the Art Deco Museum. 
Los Angeles
They say there are no two buildings alike in LA. Nestled high in Griffith Park and specifically designed as a massive dome structure for astronomical observations, the Griffith Observatory is one of a kind. Surrounding the planetarium, a walkway adorned with concrete arches combines influences from both Art Deco and Greek Revival. The observatory also offers breathtaking views of LA's iconic skyline. 🌃
Portland
Formerly occupied by warehouses, the Pearl District in Portland is now a trendy spot. 😋 Many of the structures in this neighbourhood are in Art Deco style. Among the highlights is the Charles F. Berg Building, also known as Dolph Building, characterized by its black exterior with gold-coloured accents. Another notable building is The Gregory, which features an impressive atrium with geometric shapes that evoke the river and weather in the city. 
6. Neo-futurism
As architecture continues to evolve, visionary architects like the late Zaha Hadid and Santiago Calatrava push the boundaries of traditional structures with daring and highly imaginative styles. Yes, we're talking about Neo-futurism, a movement that transports you to science fiction scenarios. Here are some must-see wonders. 
Dubai
The epitome of futurist design, Dubai showcases an incredible vision and ingenious feats of architecture. A true icon of Dubai and the tallest building in the world, the Burj Khalifa emerges like a mirage in the city's skyline. Its gleaming silver steel structure is visible from miles away. Adding to its allure, the building is surrounded by a park and a serene lake at the ground level that serves as the stage for the Dubai Fountain Show—a must-see when you visit the United Arab Emirates. 🇦🇪
Singapore
Known as "Garden City," Singapore places priority on sustainability. ♻️ Gardens by the Bay, a nature park and energy-efficient conservatory, is undoubtedly one of the highlights. It includes striking domed greenhouses and 18 Supertrees. They are vertical gardens ranging from 25 to 50 metres in height. For a breathtaking view, visit the OCBC Skyway connecting one Supertree to another and admire the world-famous Marina Bay Sands from a great vantage point.
Photo: Flytographer in Singapore. Suzanne and family celebrate a birthday in Singapore with a birthday photoshoot at the Gardens by the Bay and the Marina Bay Sands.

San Francisco
San Francisco is known for its Victorian "stick homes," the impressive Golden Gate Bridge, and cable cars. 🌉 But another iconic part of the city is the incredible 48-story modernist skyscraper known as the Transamerica Pyramid. With its pyramidal form, the building boasts a striking exterior clad in white quartz. The project was ahead of its time when it opened in 1972, and the Transamerica Pyramid became a staple in the city skyline.
Capturing memories at famous landmarks
There's so much more amazing architecture around the world. Some honourable mentions go to Greek and Byzantine gems like the Parthenon in Athens and Hagia Sophia in Istanbul and to the modern architecture of Oscar Niemeyer in Brasilia and Le Corbusier in Chandigarh. You can also marvel at Islamic mosaics in Morocco and Spain and glass skyscrapers in Chicago and New York City. Let's talk about diversity!
To capture wonderful memories with beautiful architecture in the background, connect with one of our many Flytographers around the world. They sure know the best angles for each architectural marvel. 😉
"Julia in Madrid made my experience so memorable and wonderful. She had recommendations based on the activities of the city, the status of some of the local spots and was a timely communicator. She made me immediately comfortable during my session and I could not be happier with the photos. My session was an early celebration for my upcoming birthday and I love the way Julia captured the exact energy I wanted portrayed for coming into my new age :)"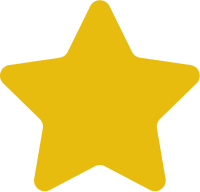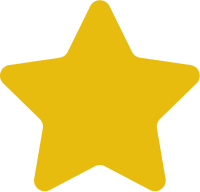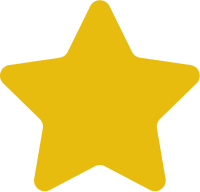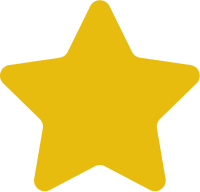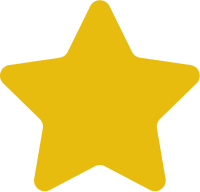 Gabby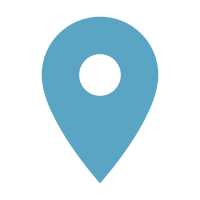 "Leo is the absolute best!!! Leo is an incredibly talented photographer and a true professional. He has a great eye! He is easy to work with, so kind has great communication, and is flexible. My family loved working with him, and he was so good with my two sons. We absolutely love our photos!! They are all stunning and he chose amazing photo locations. Our photos are the most beautiful memories we could have asked for and we will treasure them always!"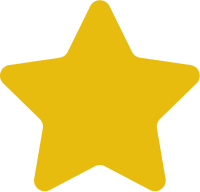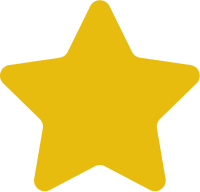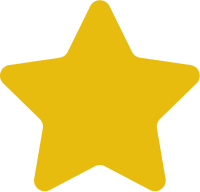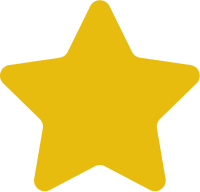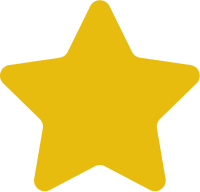 Courtnie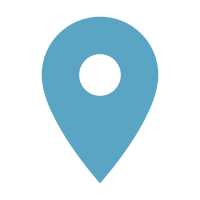 "Stathis was great to work with! He gave us a lot of pointers and allowed us to also be ourselves and do what makes us comfortable. We feel like they capture us as a couple, and show our personality and the Santorini backdrop is an amazing plus! We had a great experience and would definitely work with him again."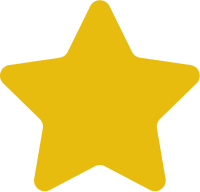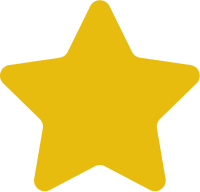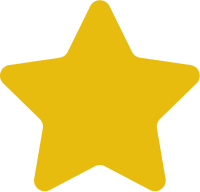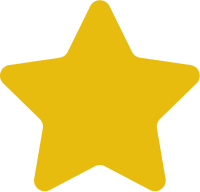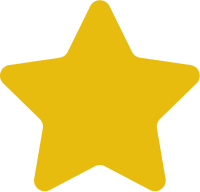 Tania