Just because your name isn't Gisele, doesn't mean you can't have, nay deserve, an amazing photo shoot experience. We've got 8 foolproof tips to ensure photo shoot success.
So, you've booked a photo shoot, but you're stressing out. You don't know how to "smile for the camera," you're not quite sure what to do with your hands, and you just plain feel awkward when confronted with a camera lens. We get it, we've been there, but things don't have to be this way forever. Follow our foolproof photo shoot tips (straight from a photographer) and you'll be well on your way to photo shoot success.
Flytographer Natalie in Prague
1. Be yourself!
In the digital age we live in, gorgeous images are everywhere. We love how easy it is to find inspiration for, well, everything, but while it can feel tempting to mimic your favourite Instagram influencer's feed during your shoot, the best photos will happen when you are simply being yourself! If you feel tempted to find inspiration elsewhere, use it as a loose guide and make your own shining personalities the stars of the shoot.
Flytographer Jimie in Bali
2. Dress to feel good
A simple rule of thumb for what to wear? What makes you feel good will make you look good. And we're not talking about being dressed to the nines in sky-high heels if that isn't normally your thing. Choose an outfit that you feel comfortable in (fits well, appropriate for the climate, etc.), but also one that makes you feel good (hello, instant confidence boost)! If you feel good and look good, you won't have anything to worry about during your shoot. Instead, you'll simply enjoy the experience!
Flytographer Dana in Budapest
3. View the photo shoot as an experience
Gone are the days of stale department store photo shoots. Your Flytographer shoot is an experience. Think about it: You're in an amazing location, probably on vacation with your own bad self or your loved ones — sounds pretty incredible to us! So, look at your photo shoot as a vacation experience, something that's not just about the end result (that amazing gallery you're going to receive in a few days), but also about the memorable moments you're having right now!
Flytographer Cheryl in Miami
4. Choose a location that reflects you
You know what they say: location, location, location. The same goes for photo shoots. Choose a location that reflects you and your personality. If you are rarely caught with shoes on, opting for a beach location will put you in your element. And if your favourite vacation moments are discovering a new city's hidden gems? Choosing a route covering one of your destination's hip neighbourhoods is probably a good fit.
Flytographer Marie in Maui
5. Let the kids be kids
Planning a photo shoot with kids can feel like it's extra stressful with so many what ifs. What if the kids aren't in a good mood? What if they're tired or cranky or don't vibe with the photographer? Try to time your photo shoot so the kids are well-rested and well-fed, but besides that, relax! The kids are going to have a blast. They'll run, they'll play, they'll get loved on by you, and we promise you will absolutely cherish these photos capturing your family exactly as you are.
Flytographer Sonya in Florence
6. Trust your photographer!
Here's something you may not realize: your photographer has your back. We want you to feel amazing, to look amazing, and to love your photos long after the photo shoot is over. We will guide you. When you're not sure what to do with your hands, we will totally help you. We will even tell you if you have lipstick on your teeth! We are seriously your #1 fan during your photo shoot, so trust us and relax knowing that we want you to look and feel incredible!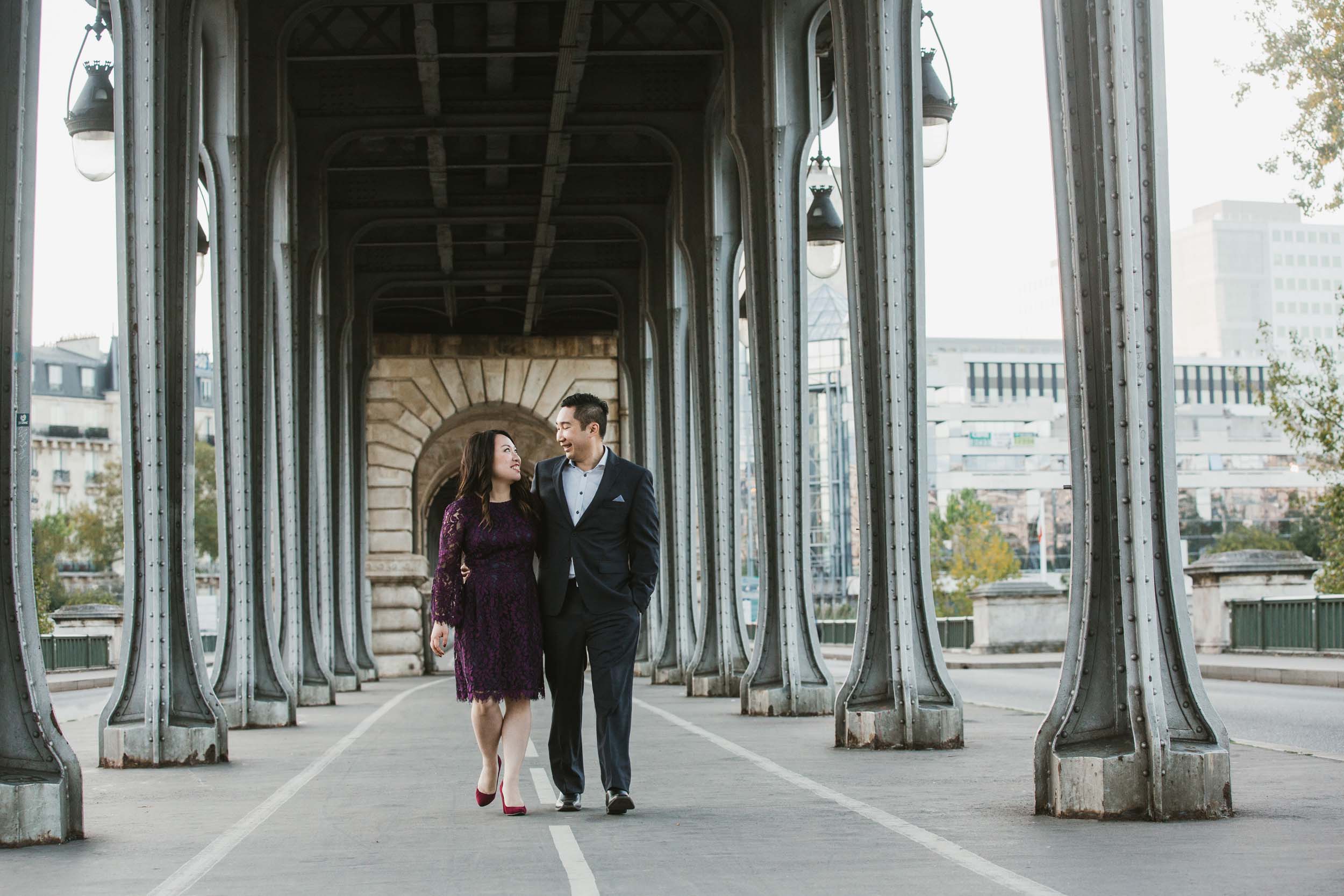 Flytographer Olga in Paris
7. Treat yourself!
It can be hard to feel amazing when you're away from home. We totally get the struggle to try to pack light only to be left wondering how you will possibly survive the week without your normal hair products. So, when it comes time for your photo shoot, don't be afraid to treat yourself. Book a salon hair appointment so you can stop stressing over your frizzies. Get a manicure or a massage or both… do whatever makes you feel amazing!
Flytographer Johnny in New York City
8. Focus on each other, not the camera
We know it's tempting to stare straight into the camera, but your photo shoot experience is about you and your relationships, so forget about the camera, relax, and view it as a time to enjoy each other (or yourself, if you're flying solo). Don't worry — we'll capture that beautiful smile for mom, but for the most part, you'll look your best if you look like you're naturally interacting with and enjoying the people around you and the gorgeous destination you're in. And the best way to look like you're enjoying something is to actually enjoy it!