Where to travel Europe in winter
Yes, you can have the European trip of a lifetime when it's mid-winter in the Northern Hemisphere, and don't let anyone tell you any different.
So travelling the world… it's pretty popular. And as a result, one of the biggest emerging trends is off-season travel. Peak season during the summer months is often full sun, full crowds, full kids (ah, sweet summer break), so more and more people are discovering the perks of driving past shoulder season and plowing straight on into winter travel. This isn't for everybody, but it has an attractive suite of benefits, like cheaper flights, hotels, attractions and happy hour deals—but also one of the biggest draws of all: a more favourable tourist to local ratio. This means that the destination itself is more itself than ever, and you don't have to line up for attractions, rush to buy tickets before events sell out, or arrive at the restaurant at 5 p.m. so you can have dinner by 7:30 p.m. Off-season travel is as close as you can get to living in a city without living there.
To inspire your winter sojourns, here's our list of the six cities that are guaranteed to show you a good time with a chance of snowfall.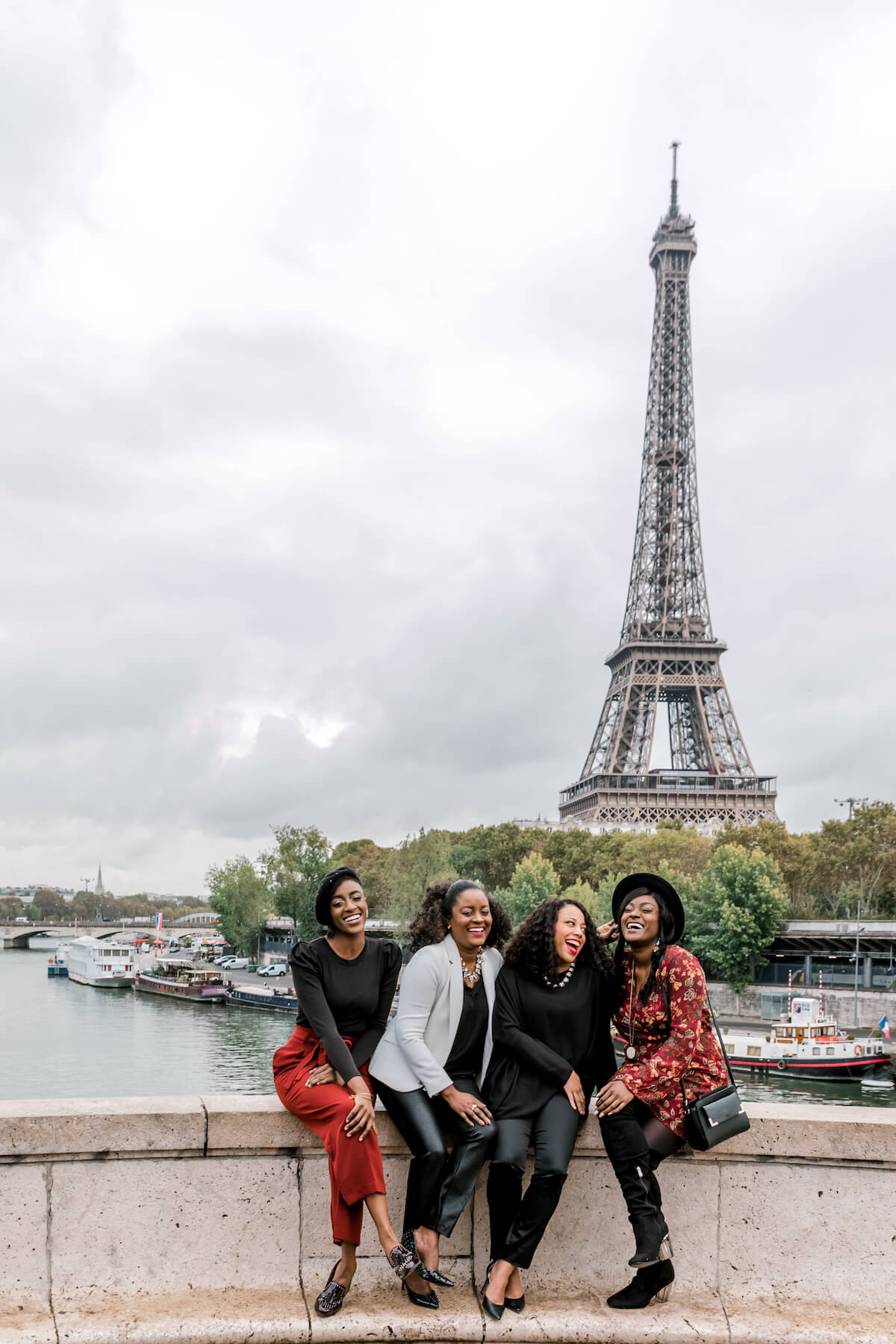 A boat sauna, modern art and farmers markets
The city's stunning scenery and culture couldn't stay a secret for long, so low-season winter is the time to experience Prague when it's a little less crowded. One of our Flytographer Shoot Concierges, Eva, actually grew up in Prague, so here's her insider list of must dos for Prague during the winter: If it's snowing, get great views of the city at Petrin Hill (it has a viewing tower that's like a miniature Eiffel Tower) or the historic fort/castle, Vysehrad. "There are so many amazing galleries and museums in the city, but for modern art Kampa Muzeum is the best and it has the best views of Charles Bridge." When you're not roasting sausages over fire pits at a farmers market or ice skating at one of the 15 best outdoor rinks in Prague, steam off your cares at this boat sauna which also has views of Prague castle.
Explore Prague tourist attractions from Flytographer travellers.
Christmas markets, mulled wine and winter sports
This fairytale European city comes to life in the winter months and boasts some of Germany's best Christmas markets. Head to Munich's Marienplatz for a traditional German Christmas market filled with the spirit of Bavaria. Browse handpainted glass Christmas decorations or partake in freshly roasted chestnuts and warm up with a steaming mug of mulled wine or hot chocolate. 
Of course, your winter holiday is not complete without paying a visit to a ski resort. Just a short hop (by plane) over the Western arm of Austria from Munich, lie the famous Swiss Alps. Winter sports like skiing and snowboarding are common pastimes for tourists and locals alike so it's a wonderful excuse to practice your German/Austrian!
Explore
Munich travel tips
from Flytographer travellers.
Shopping, real butter pastries and fewer tourists crowding the Eiffel Tower
Winter, a.k.a. "go ahead and wear that beret you bought for Paris" season, is a boon to those of us who feel the best sightseeing activities involve eating, drinking and shopping. "Oh, you're going to climb the stairs at the Eiffel Tower, you say? We're going to hit the escalators at Le Bon Marche department store (also designed by Gustave Eiffel) and get a jump on spring outfits." (FYI Paris' legendary winter sales end Feb. 19.) And then there's eating, which is an especially fun pastime in a country that loves butter like it's a member of the family.
No matter the temp, it's plenty warm enough inside with the crepes, pain au chocolat, roast duck, coq au vin, steak-frites, foie gras, cheese boards, flakey-buttery-melt-in-your-mouth croissants, meringues, profiteroles, eclairs, macarons and oh mon dieu, we haven't even gotten to the coffee or the wine yet. Events tailored to our fellow gourmands: a 3-hour Montmartre Cheese, Wine and Pastry Tour, a Parisian cooking class or a historic church concert that comes with 3-course meal. Perhaps you can tell which is our favourite of the winter European destinations.
If you are planning to be in Paris over New Years Eve, be ready for one of the best firework shows in the world off the Arc de Triomphe.
Explore Paris sightseeing tips from Flytographer travellers.
Explore all Flytographer destinations in Europe
Castles, culture and a pint with the locals
You want castles, you want culture, you want Guinness and Jameson whiskey tastings to warm up the deepest cockles of your heart. And because Ireland is precipitation-forward any time of the year (raining between 151 to 225 days of the year) and never really gets that cold (thanks, ocean!), there is no bad weather time to visit. Plus in February or March you might just score a sweet flight deal. There are scads of castles around the Medieval town of Dublin to see, and 12th Century Malahide is just 9 miles/14 kilometres from the city center. But don't overlook the joy of stopping in at a neighbourhood pub for traditional stick-to-your-ribs Irish stew and a frothy pint while the local musical band (made up of dads and grans) adds to the spirited din. Bonus: Ireland pretty much invented the charming and cozy B&B. Don't miss the Dublin Winter Lights festival and show going on at Christmas time.
Explore Dublin travel tips from Flytographer travellers.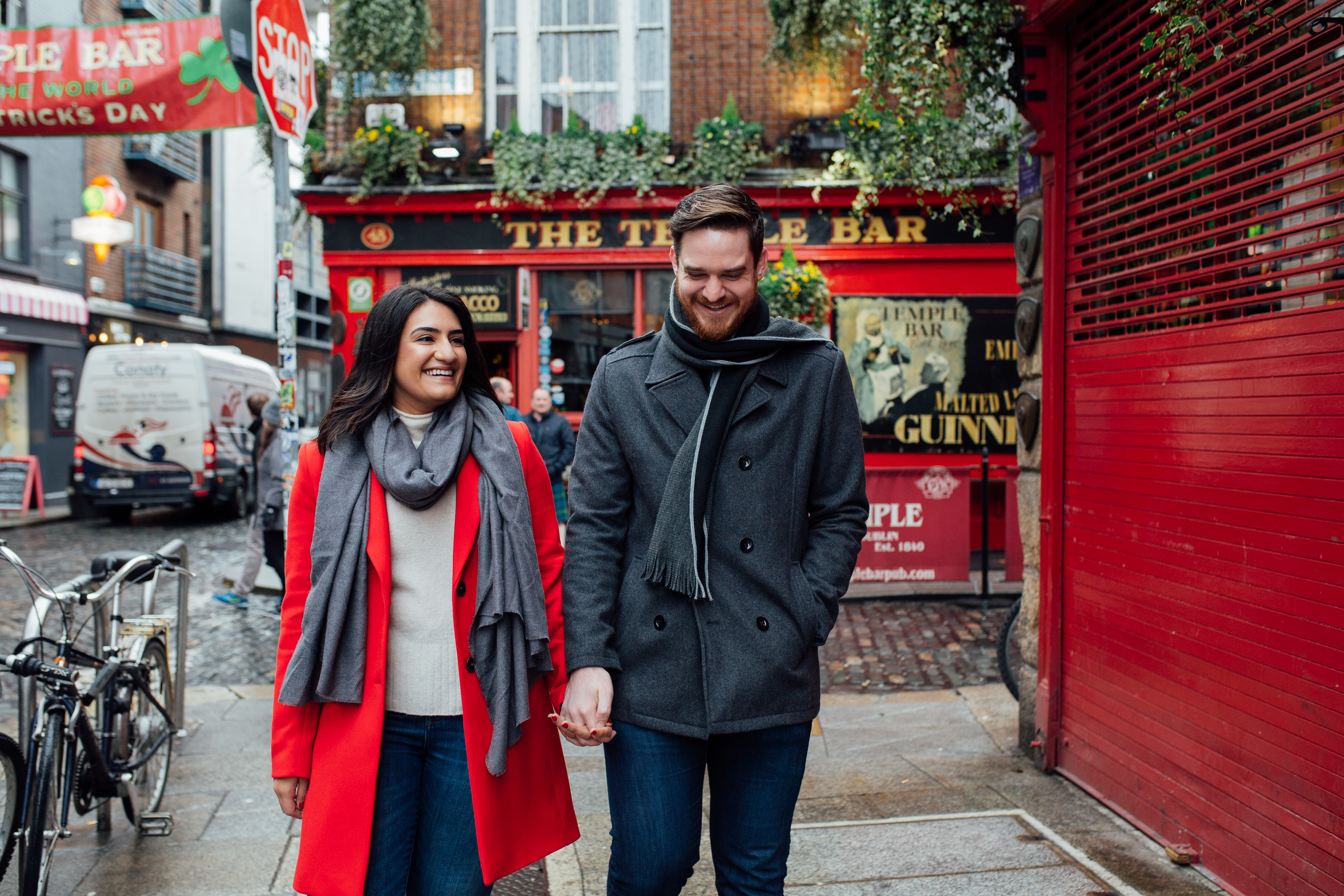 Furry Pig Festival, "ruin bars" and thermal baths
Love a good soak? Look no further than Hungary's capital, Budapest. At least 118 thermal springs run under the "City of Spas," feeding a network of palatial spas, open courtyard pools and 16th-Century Turkish baths. From the Roman, Gothic Revival and Art Nouveau architecture to Budapest's waterfront along the River Danube, it takes a particularly steely heart not to fall in love what your eyes are telling you. Anyone visiting in early February will want to check out Hungarian Mangalitsa Festival at Szabadsag Square (music, heirloom-breed mangalitsa pork and beverages). 
If you are into bar-hopping, check out Budapest's ruin bars, which are destroyed and derelict buildings that have been transformed into trendy bars and restaurants (and wouldn't you know it they have great drink deals and specials during the winter). 
Budapest's bustling Vörösmarty Square transforms into a winter wonderland through the months of November and December with mulled wine, plenty of handmade crafts and steaming, hearty winter dishes to help stave off the cold.
Explore Budapest travel tips from Flytographer travellers.
Reindeer rides, the Northern Lights and sky saunas
If you are craving a winter destination in the Arctic Circle, a Finnish holiday may be for you! First a bit of math: there are 5 million people in Finland and a purported 3 million saunas. Fins even have a sauna DAY where you can sauna with strangers/your new friends at their home. So after you go to a traditional Finnish sauna in Helsinki (one is in a ferris wheel, another is in a Burger King), you can regain your strength by sampling a few of the local delights in old town: karelian pies, Arctic cloudberries, salmon every which way, and even reindeer and bear in a can (sorry Yogi and all other famous bears). Winter is also the best time to visit the Finnish Lapland, where you can catch the Aurora Borealis (Northern Lights), see frozen waterfalls and go for a snowshoeing/dog-sledding/reindeer sleigh day trip adventure. 
Explore Helsinki travel tips from Flytographer travellers.
Tapas bar hopping, vino and t-shirt weather
Cold weather walks in scarves and mittens aren't for everybody, that's why Seville is a balmy addition to the list. The temp hits 18 C/64 F in February and just keeps on climbing from there. Seville is known for its beautiful architecture so you should definitely get an eyeful of that (check out the Royal Alcazar of Seville, the Plaza de Plaza de España and the Seville Cathedral for a start). And familiarize yourself with the city's best share plates, a.k.a. Spanish tapas, like huevos rotos (runny fried eggs served on ham and fried potatoes), chicharrones (slow-roasted pork belly) and anything in a deep-fried croquette. Sample a few and then hit the next spot, rubbing shoulders with locals and hydrating (with Spanish vino—hello, Garnacha, Rioja, Albariño) as you go. If you are itching for a European Winter on the Mediterranean, Barcelona is also high on our Spanish off-season bucket list.
Explore Seville travel tips from Flytographer travellers.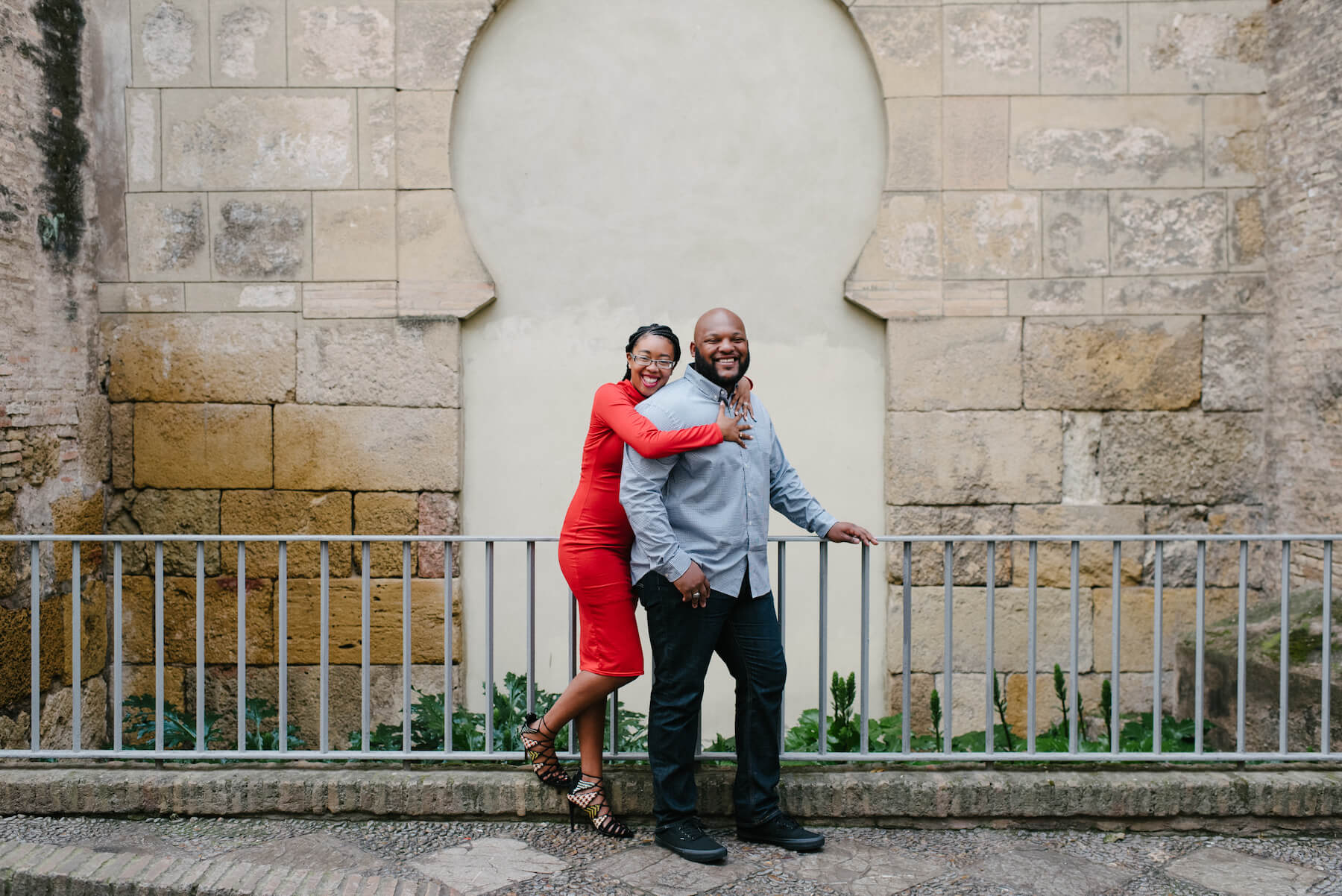 Capture memories in Europe this winter
Whether you are jet-setting off to Europe this holiday season or staying home and trip planning for the New Year, our local Flytographers can help capture your winter memories.