From sunny destinations like Singapore and Cape Town to places where you're more likely to see snow, our top 10 best proposal locations for winter proposal season are here.
Did you know almost 40% of proposals happen between November and February? It's called proposal season for a reason! So, whether you're dreaming of escaping the cold to pop the question in a sunny locale or your dream proposal involves softly falling snow and bundling up to keep each other warm, we've got all the winter proposal inspiration you'll need with our top 10 best proposal locations.
As they say, Paris is always a good idea… and winter is no exception. With fewer tourists in the city and one extra excuse to hold each other tight (we're looking at you, winter weather), setting up the perfect romantic proposal moment will seem almost effortless (at least that's what your future spouse will think).
If the second the weather turns chilly, you can't stop dreaming of palm trees and sunny skies, Singapore just might be your happy place. Ditch the coats and scarves at home, bring out your warm weather duds, and get packing because the gorgeous island of Singapore has countless potential proposal locations perfect for popping the question.
There's an undeniable romance that lingers in the air in Europe in winter. The gorgeous architecture of Budapest looks even more inviting during the colder months. Plus, the adorable Christmas markets that pop up around town are the perfect romantic activity. Picture this: twinkling lights, hot mugs of wine, browsing handmade goods hand in hand… all signs point to yes!
Flytographer Dana in Budapest
Magical sun-dappled beaches, ancient Mayan ruins overlooking the sea, lush jungles – yep, Tulum is a pretty great proposal destination. This laid-back destination is the best proposal spot for winter if sun, sand, and surf are calling your name. Plus, how insanely romantic would it to be to pop the question before a swim for two in a cenote?
Flytographer Conie in Tulum
Romantic and historic, Prague charms all who visit. With a gothic castle perched high above the city's sea of terracotta roofs, the Czech capital offers couples endless reasons to swoon. Pop the question at the riverside for views of all of Prague's best features plus the area's resident swans — if The Notebook is any indication, you can't go wrong with swans.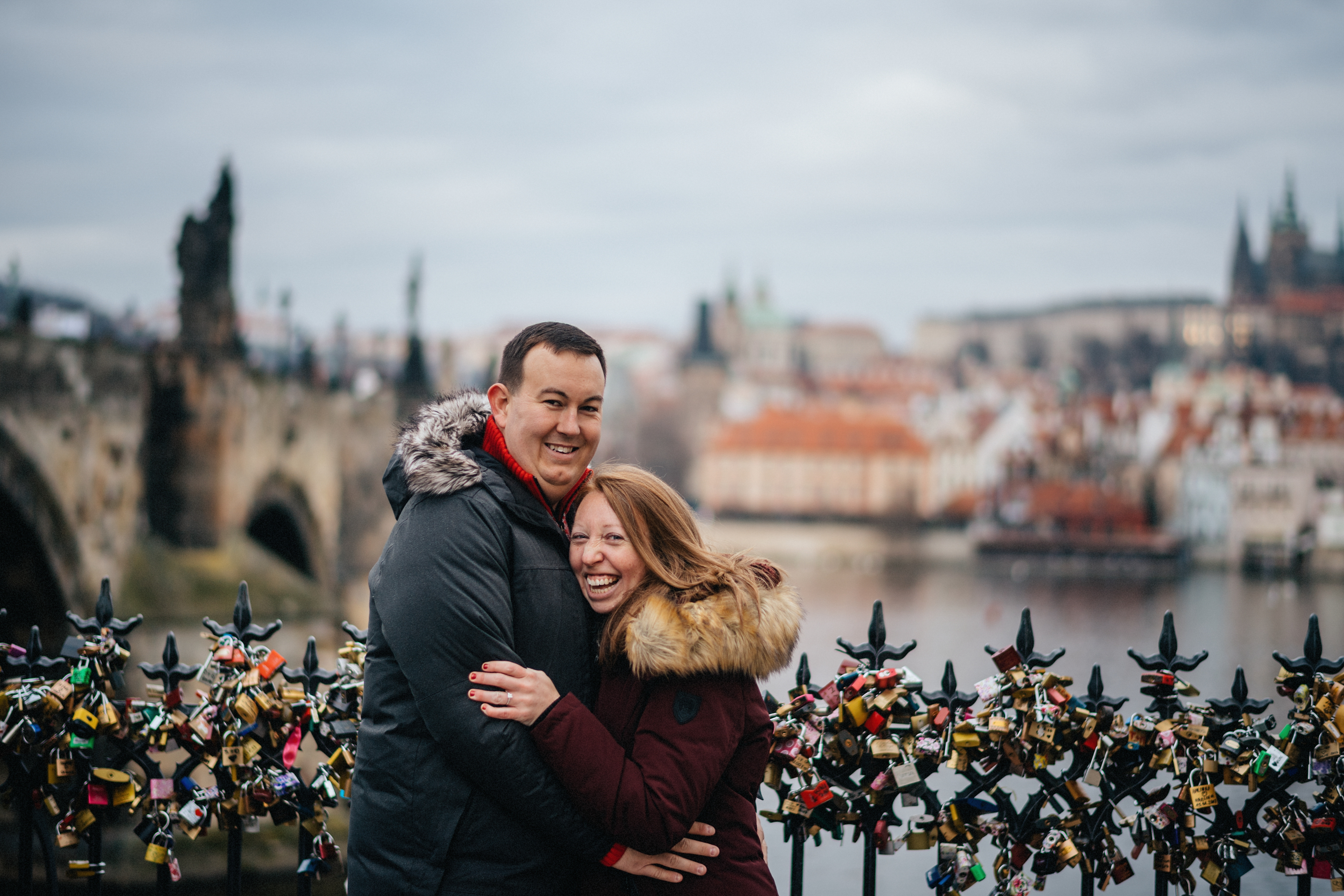 Flytographer Honza in Prague
Quebec City's charming stone buildings, cobbled streets, and enchanting Château Frontenac become even more captivating when covered with a soft blanket of snow. Embrace the city's charm and plan a wintry proposal moment your loved one will remember forever.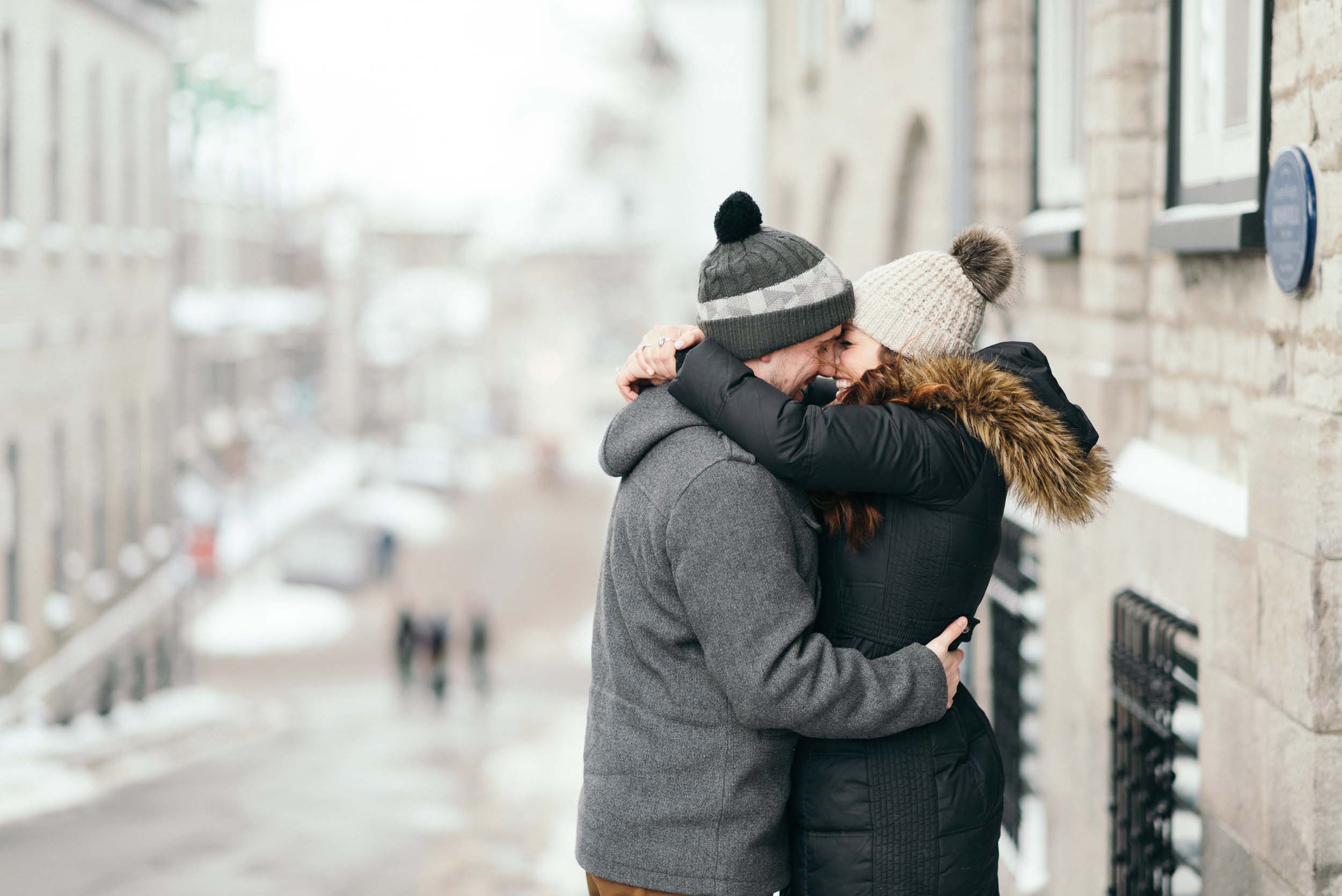 Flytographer Francis in Quebec City
Chicago is beautiful, that's for sure. Its iconic skyline is just as stunning by day as it is by night. And when the whole city transforms into a real-life snow globe for winter? Well, it's hard not to become a bit smitten. From locations with epic skyline views to more private little city nooks, Chicago is a hotbed for some of the best proposal spots around.
Flytographer Joe in Chicago
Summer in Cape Town begins in November and lasts through February. We suggest taking full advantage of the weather and exploring Cape Town's breathtaking views and vistas. For an absolutely stunning proposal, book some time into one of the area's gorgeous vineyards for local wine, lovely food, and one of the most important questions of your life.
Cooler winter weather and few crowds mean you won't even break a sweat exploring Lisbon's charming hills and tiled buildings. One of this year's hottest destinations for more than a few good reasons, Lisbon's beauty is multi-faceted. Tiny shops, bustling markets, a creative culinary scene, panoramic views, and positively arresting historic monuments will leave you both infatuated and ready to say I do.