Pack your bags and grab the kids – these spots are perfect for the whole family!
1. Tokyo
For a whimsical adventure, look no further than Tokyo, Japan. Animal lovers will find the purr-fect afternoon treat at one of the many animal cafes while they cuddle cats, raccoons, hedgehogs and more. Take a Studio Ghibli tour for a behind the scenes look at the creation of these iconic and awe-inspiring movies, or simply eat your weight in sushi and ramen. 
Photo: Coo in Tokyo for Flytographer
2. Amalfi Coast
While it may be primarily thought of as a couples destination, we think Italy is as family friendly as it gets! Even the pickiest eaters will love authentic pasta and pizza, and a tasty gelato break (or three) is always encouraged. Relax on one of the many picturesque beaches or make your vacation an adventurous and educational one by visiting a historic site like Pompeii. 
Photo: Barbara and Claudio in Positano for Flytographer
3. Anaheim
What's more magical than the most magical place on Earth? Grab a pair of Mickey ears and start making memories. Exciting adventures await you, like spinning in one of the colorful teacups at the Mad Tea Party, flying high with Dumbo or speeding through the Cadillac Range mountains with Lightning McQueen. Regardless of what you choose, don't forget to eat some famous Disneyland churros and Dole whip!
Photo: Alvin in Disneyland for Flytographer
4. Barcelona
There's something for everyone's taste in the stunning city of Barcelona… literally! We love wandering the aisles of La Boqueria market to watch the lively locals do their daily shopping and see what incredible foods can be found. Head to Park Güell for breathtaking views of the city, and Gaudí's colourful and whimsical designs will capture everyone's imagination.
Photo: Ramon and Sonia in Barcelona for Flytographer
5. New York City
The city that never sleeps has a never-ending list of exciting opportunities. Spend an afternoon playing in Central Park, and re-fuel with incredible food – Levain Bakery is one of our personal favourites! Opt for a hop on, hop off bus tour when the kids get tired to maximize your time and see all the sights on your checklist.
Photo: Johnny in New York City for Flytographer
6. Maui
Relax on the beach with a drink in hand (preferably served in a coconut) while the kids play on white sand beaches and splash in the glittering ocean. Book a boat tour and see what ocean life you can find or drive around the island to see what incredible spots will reveal themselves to you.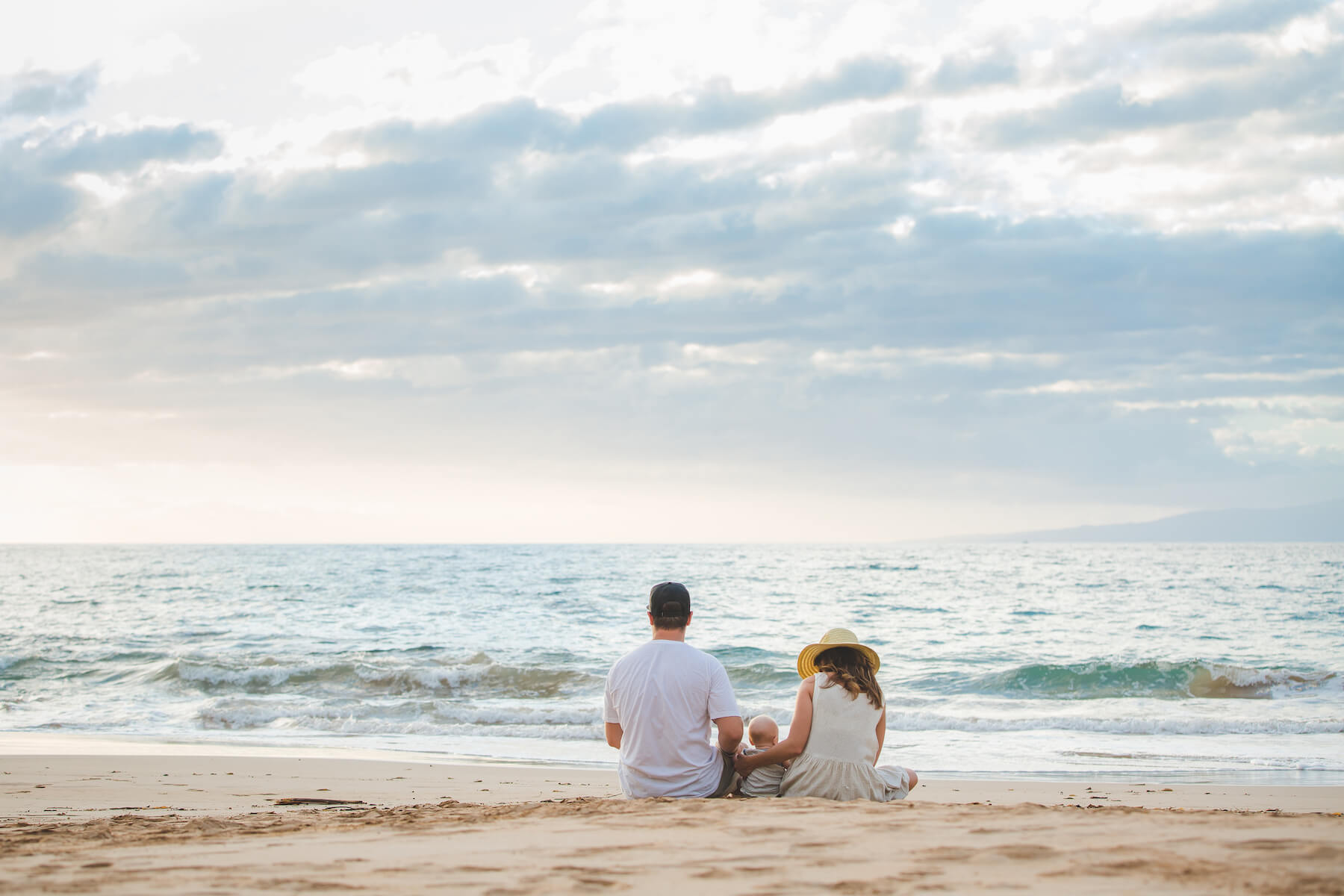 Wendy in Maui for Flytographer
7. Paris
In the city of love, you can take a typical park day to a whole new level. Picnic under the Eiffel Tower with hot, fresh croissants, mouth-watering macaroons, and maybe a glass of wine for the adults? After all, you've earned it! While everyone knows about the Louvre and Musée d'Orsay, we love the Salvador Dalí Museum for the family. Dalí's weird and wonderful view of the world is captured through paintings, sculptures and more, and his art has the power to spark everyone's curiosity. 
Photo: Kirill in Paris for Flytographer
8. London
Take a ride on an iconic bright red double decker bus, row a boat in Regent's Park, or enjoy a bird's eye view of the city on the London Eye. Your transportation in London – whether it's bus, boat or Ferris wheel – is an activity in itself! Your little princes and princesses will feel like royalty outside of Buckingham Palace, and time your visit during a changing of the guards for a mesmerizing display.
Photo: Jimmy in London for Flytographer
9. Lisbon
Lisbon has experienced a relatively recent tourist boom, and it's easy to see why. As a city full of colour, authenticity and culture, there's something to pique every member of the family's interest. Ride a classic yellow tramcar through the winding streets and wave to the friendly locals passing by, or take a day trip to the dazzling beach town of Cascais. Both kids and adults will love exploring the brightly coloured Pena Palace in Sintra.
Photo: Claudia in Lisbon for Flytographer
10. Sydney
Head down under to Sydney to find adventure! A visit to Taronga Zoo will bring you up close and personal with wildlife from all over the world, or wander the winding paths of the Royal Botanic Garden for stunning views of the city and harbour. Get even closer to these iconic views by taking a ferry ride to Manly Beach to relax under the Australian sun, and on the ride you'll pass right by Sydney Harbour Bridge and the famous Sydney Opera House for the perfect photo opportunity!
Photo: Flytographer in Sydney
Wherever your adventure takes you, capture the perfect travel souvenir with one of our incredible local photographers around the world.