Proposal Ideas & Tips
Proposing to your best friend is a fleeting moment that absolutely overflows with joy and celebration. 🍾 Leave it to us to capture the magic that ensues when you pop the surprise question, so you can focus on how to propose and what really matters when the time comes– your partner! 💖
While the marriage proposal moment itself may be short, it's one that requires planning and thoughtfulness to unfold seamlessly. Here at Flytographer, we've captured thousands of proposals around the world, so we've truly seen it all. A little planning goes a long way to create that picture-perfect proposal moment that you'll look back on with joy for a lifetime. 📸 Keep reading to avoid making one of these mistakes when proposing to your partner– whether you plan to do so in Paris, NYC or closer to home. ❣️
TLDR
1. Opening the ring box backwards or upside down
This may seem like a no-brainer, but many engagement ring boxes can look the same from every angle. When you're down on your knee and gazing into your partner's eyes, the last thing you want is to have the ring facing the wrong way or fall out, especially if you're near water! (Yes, we speak from experience. No, they did not lose the ring forever, and yes, our photographer dove down to retrieve it! 😂) The goal is to keep that diamond engagement ring in the box and get it on that finger! 💍 We suggest practicing pulling the box out from your hiding spot and make a small mark on the bottom of the box, so you know which way is up. With these preparations in place, you're ready for the grand reveal. 🫢
2. Not practicing the kneel
That iconic proposal shot 📷 happens when you go down on one knee, ring box in hand, and ask your partner to marry you; how you get down on that knee will determine if the photographer can capture the overjoyed expressions on both you and your partner's faces! Make sure you practice kneeling in the outfit you plan to propose in, and envision where the photographer will be. Your partner will naturally turn to face you 👀 as you kneel, so you'll want to make sure your photographer is facing your shoulder to capture that magical profile shot of both of you.
3. Not preparing a speech
The key to creating a romantic proposal moment lies in preparing (and practicing!) your speech and/or key points to hit while you pop the big question. 🙏 While you've likely been thinking about and planning how to propose for a while, many of our customers have told us that they were overwhelmed with emotion and the moment passed surprisingly fast. 🤷‍♂️ By practicing what you'd like to say in advance, it frees up your mind to be right there in the moment. If you are unsure of what to say, think about how you felt on your first date and why you love them and want to grow old together. Remember though: if you forget your speech entirely and opt for a romantic kiss when the time comes, it's ok! We'll capture that too! 👍
4. Popping up too fast after the big moment
Louder for the folks in the back: "Stay on one knee until that ring is ON THEIR FINGER!"
Saying the four magic words, "Will you marry me?" and waiting for their "Yes!" may feel like an eternity, but in reality, it takes just a few seconds. While it's tempting to immediately pop up for a celebratory hug or kiss— linger! Stay down on your knee until the ring is on their finger. Not only does it allow you and your partner to savour this momentous moment a bit longer, but it also allows your photographer those extra precious seconds to capture the iconic shot. 👏 Key phrase to remember on proposal day: when you pop the question, wait before you pop back up!
5. Not planning what to wear
There are a few details to be mindful of when choosing your proposal outfit. 👕 First, make sure you can kneel in your pants or dress comfortably; not all fabrics are equally stretchy! Second, think about the climate. If you're in a tropical location, opt for light colours and breezy fabrics like linen and cotton to hide any sweat stains that could pop up from weather and nerves. 🩳 Keep in mind your socks since they'll likely be on display while you're on your knee, and finally, double check that your zippers are zipped, your buttons are buttoned, and you've got a place to stash the ring before the big moment. 🙌
Looking for more tips on what to wear and how to propose? Check out our blog on the Top 10 Surprise Proposal Outfit Ideas & Tips! 
6. Spoiling the surprise proposal
Typically, the goal of a surprise proposal is to keep it, well, a surprise. 😱 Being a sneaky and unsuspecting detective can be tricky, but it's likely going to be necessary. Question: do you know your soon-to-be-fiancé's ring size? Perhaps you can enlist the help of a close friend 🕵️‍♀️ with this one, or if they wear rings regularly, measure one or take it with you when you go ring shopping!
When it comes to planning how to propose, scheduling a fancy dinner or meal at a favourite restaurant is by far the most common ploy. 🍽 This tactic is a sure-fire way to get you both dressed up and out the door. Oftentimes, we hear the question of "when" asked: "Should I propose before or after dinner?" We always recommend before! Before means 1) you can actually eat because those nerves are calmer post-proposal, 2) you avoid being bloated should you actually be able to eat, and 3) you have something planned to celebrate the occasion and can discuss all the antics that took place to make this exciting moment happen. Chances are you'll both be full of emotion, so that time to just sit together, debrief, and share your love and enthusiasm is truly, truly special. 🥂
For more tips on having a flawless proposal check out 6 Photo Tips for Proposals When You Pop the Question!
7. Forgetting to think about your partner
There are definitely a lot of unique proposal ideas out there (think helicopter charters, hot air balloon rides, or over-the-top ideas like an organized flash mob 😮). There are also many other personal grand gestures, like recreating your first date, organizing a special scavenger hunt with personalized clues, or planning your proposal at their favourite place in the world (near the Eiffel Tower, for example!). While grand gestures are pretty spectacular, maybe your love isn't an over-the-top rose petals 🌹 and Valentine's Day type, and that's okay! At the end of the day, you know your significant other best and what they would like their proposal story to be. Whether they would prefer a public proposal or a private romantic setting is something you need to think about! This moment is one that you'll both look back on for the rest of your lives, so think about what you want the story to look like and what parts will feel the most special to your BFF. 🤟
8. Not having "the talk" before
"How soon is too soon to propose?" The answer to this question is extremely personal; that being said, every couple needs to have "the talk" before considering this monumental life decision! You want to at least know that your partner is 1) ready to take this next step and 2) excited about the idea of getting married. Don't worry about ruining the moment; the surprise will still lie in the "when" and "how" of the proposal. Plus, it's better to not completely catch them off guard. 😉 When it comes to moving forward toward an entire lifetime together, making sure you're both on the same page is paramount. 🫶
9. Not hiding the ring box well
Let's just be honest: that ring box can be a total party pooper. Most ring boxes are beautiful and symbolic and… big! 🎁 If you're planning a proposal in a season where coats or bags are an option, your job is a lot easier. If you're planning a proposal in a warmer client and/or one that involves some moving around before you ask for your lovely's hand in marriage, that box is likely going to be harder to hide. Did you know there are companies that make sleek, compact ring boxes that camouflage in pockets more easily? It's true! Don't be afraid to get creative to save that big ol' ring box from ruining the surprise prematurely. Read on for more specifics and our best tips.
How to hide a ring box while travelling
If you are planning to propose in-destination, definitely travel with the ring in your carry-on luggage 🧳 to avoid the potential headache and heartbreak of a lost bag or theft on the other side.
Make sure your precious engagement ring is in a box or special travel jewelry case.

Place the box inside an article of clothing like socks or jacket pocket that your partner wouldn't think to look inside.

Triple-check your carry-on to make sure there is nothing to warrant an airport search.

Attach a note to the outside of the box that says: "Engagement ring – please be discreet!" in case you are searched at airport security.

If you do get selected for a search, try to draw attention elsewhere, or even ask your partner to go ahead and get you your favourite airport snack or confirm your departure gate while you stay behind.
How to hide a ring box during the proposal
The key is to ensure you feel comfortable in your outfit, as constant fidgeting or adjusting may raise suspicion. 👖
Put the ring box in your pocket:

Wear a loose coat with deep pockets to carefully tuck the ring box into.

Place the ring box in your sock:

Conceal the ring box in your medium-length socks (above your shoe on your leg) and cover it up with a long pair of loose-fitting pants.

Tuck the ring box into a bag:

Plan an activity that lends itself well to carrying a bag or backpack, like sightseeing or hiking.

Hide the ring box in a prop: Choose an activity with natural vessel props, such as a basket if you plan a picnic or an empty coffee cup if you are going for an early morning stroll.
10. Not capturing the moment with Flytographer!
The moment you ask your partner to spend the rest of your lives together is one of the most romantic and defining decisions in your relationship, and that magic deserves to be captured. ✨ Photos allow you to relive and remember the experience over and over again. You can count on our expert proposal planners to create the best proposal plan that works for you and your partner – and capture the whole thing so you don't have to worry about that either! ❤️ We've heard from hundreds of couples that they were so overwhelmed and excited in their special moment that they "blacked out" and forgot what happened; beautiful photographs have the power to bring you right back to your moment, and they become precious heirlooms to share with family, friends, and loved ones along the way.
However you decide to pop the question – don't stress! Proposals are one of the best surprises in your journey as a couple, and they deserve to be celebrated. Before you delve into the wedding planning and your BIG, big day, cue the engagement champagne pop: congratulations! 🥂 We're so excited and can't wait to help capture this time for you.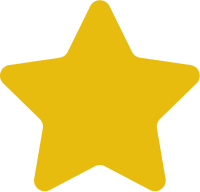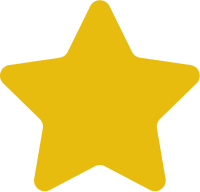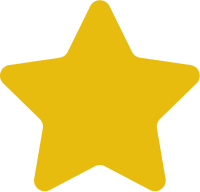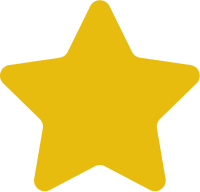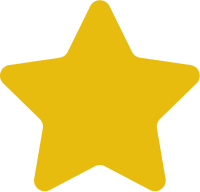 25,000+ 5 Star reviews from across the globe!
"Matt was an absolute pleasure to work with! My fiancé had no idea he was there at first, which lead to amazing candid photos of the proposal! He was discreet and almost unnoticed until after. After the proposal he took stunning photos of us both. He looked for the best spots, best poses and lighting! His energy was amazing on our special day! He seemed almost as excited as us. The pictures came out phenomenal, we can not wait to hang them up. I recommend his services to anyone who wants a picture perfect moment captured! He helped me from giving me ideas how everything would go from a to z. I really not cannot express how much I can thank him for these photographs. Amazing, left speechless"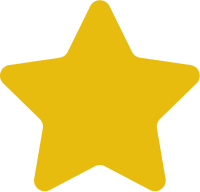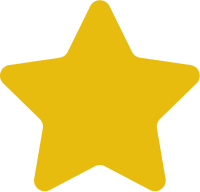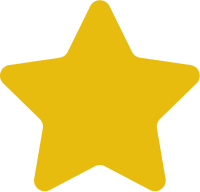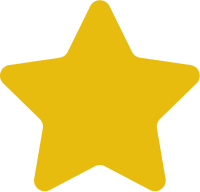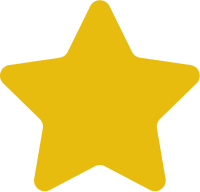 Gelman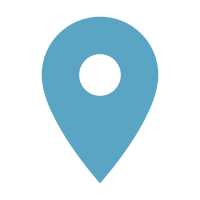 Custom Route
"Coo is a fantastic photographer. He captured my surprise proposal to my now fiancée perfectly. The pictures he took were amazing, we absolutely love them! He was very kind and professional, and his recommendations for time and location of the photoshoot were excellent. Very grateful that we have these amazing photos to remember this special day in our lives. Great experience, would definitely work with him again."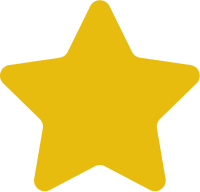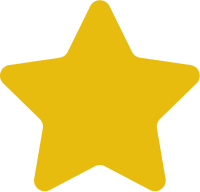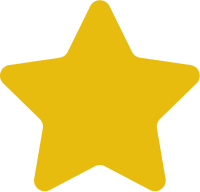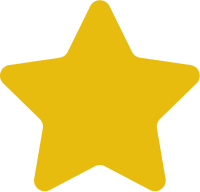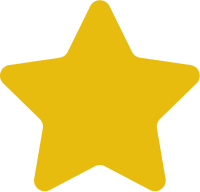 Bharat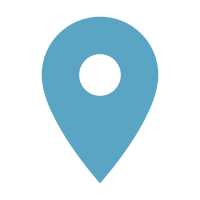 Arashiyama
"Robin went above and beyond to help me curate the perfect proposal. He pulled together all of the background details of pulling together a message in a bottle to surprise my fiance with. When I tell you she was surprised, I had to tell her the message was from me 3 times! It was great working with him. "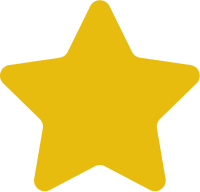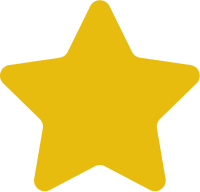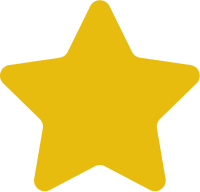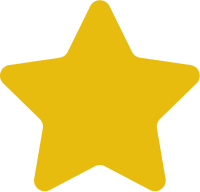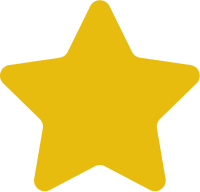 Vanessa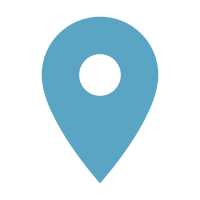 Custom Route