Family Reunion Ideas
Planning a family reunion photoshoot may seem like a daunting endeavor, but trust us— it's not only a great idea, but it's also totally doable with the help of Flytographer! 👍 With hundreds of professional photographers all around the world, chances are there's someone near your reunion who is ready and happy to capture your crew all together. Big or small, with your family members gathered together, make sure to capture your fun family reunion with professional photos! 📸
The group vacation is booked. Itineraries are well underway. Travel arrangements are meticulously monitored. 🗺 Making a family gathering happen isn't easy, so a get-together that includes layers of your family tree is certainly an occasion to capture on more than just a couple (dozen) iPhones. 🤳 Grandparents, aunts, uncles, babies … there are lots of people, lots of personalities, and lots of limbs that may need to be wrangled, so let us share some helpful poses to keep in your bag of tricks when it's time to make those group photos happen — and then keep reading along for more fun family reunion ideas!
Pose #1: Play tag
If you're gathering as a family, there's a good chance little ones will be in the mix. Keeping everyone's attention can be a trick, so the more opportunities for fun, the better! Playing tag is a perfect way to get everyone involved. We suggest creating some imaginary walls, lines, or boundaries for your game. ⏯ 
Before "go!" make sure adults are grouped comfortably, feeling good, and ready to show off their best smiles as a game of tag gets underway. It's up to your group if you want the game to be mostly kids, or if adults (Grandpas! Cousins!) want to run around, too! If tag feels too intense or people are ignoring those imaginary boundaries, try to incorporate ideas like only being able to move at turtle speed 🐢, or instead of just running, hopping is allowed! This slight adjustment in speed will help keep clusters together while keeping giggles simultaneously flowing. Another idea is to set up in lines, with adults opposite the photographer and kids going back and forth between photographer and adults for tag high-fives. 🖐 Get creative and have fun!
Pose #2: Link up
One of the best ways to get everyone together in a photo is to link up! 🔗 Lining up is a great way to mix up heights as well as groups of family members and allows for lots of variety in images. This pose can be stationary or in motion, and it's a perfect pose to get everyone feeling loose and comfortable. When you line up you can hold hands or link elbows, and go back and forth between standing still and stretching out or moving towards and away from your photographer. This is also a favourite pose to highlight beautiful backgrounds or stunning scenery!
Pose #3: Stack generations
A fun way to take advantage of multiple generations (and multiple heights!) is to stack generations. You can also incorporate little ones by making the line up a fun game! Fun fact: anytime kids feel like they're part of the decision-making helps them feel included and special when it comes to photos. 😇 We recommend starting with the tallest or most senior member— getting them comfortable and then stacking others from there. Get your little one's recommendation as you go ("How is it looking!? Can you slide in and be our bottom layer of cake by sitting criss-cross-applesauce while everyone else freezes above you!?"). We recommend this pose for groups of 2-5, but if you can stack more, have at it!
Pose #4: Capture a milestone moment
One of the best parts about our jobs here at Flytographer is helping to capture milestone moments for you and your loved ones, including those infrequent but beloved moments when generations of family members can be together. During your milestone moments — whether it's a birthday, vow renewal, anniversary celebration, or any other milestone moment — capturing your entire family, extended family, as well as smaller generational groupings in all their variety is a must. 💟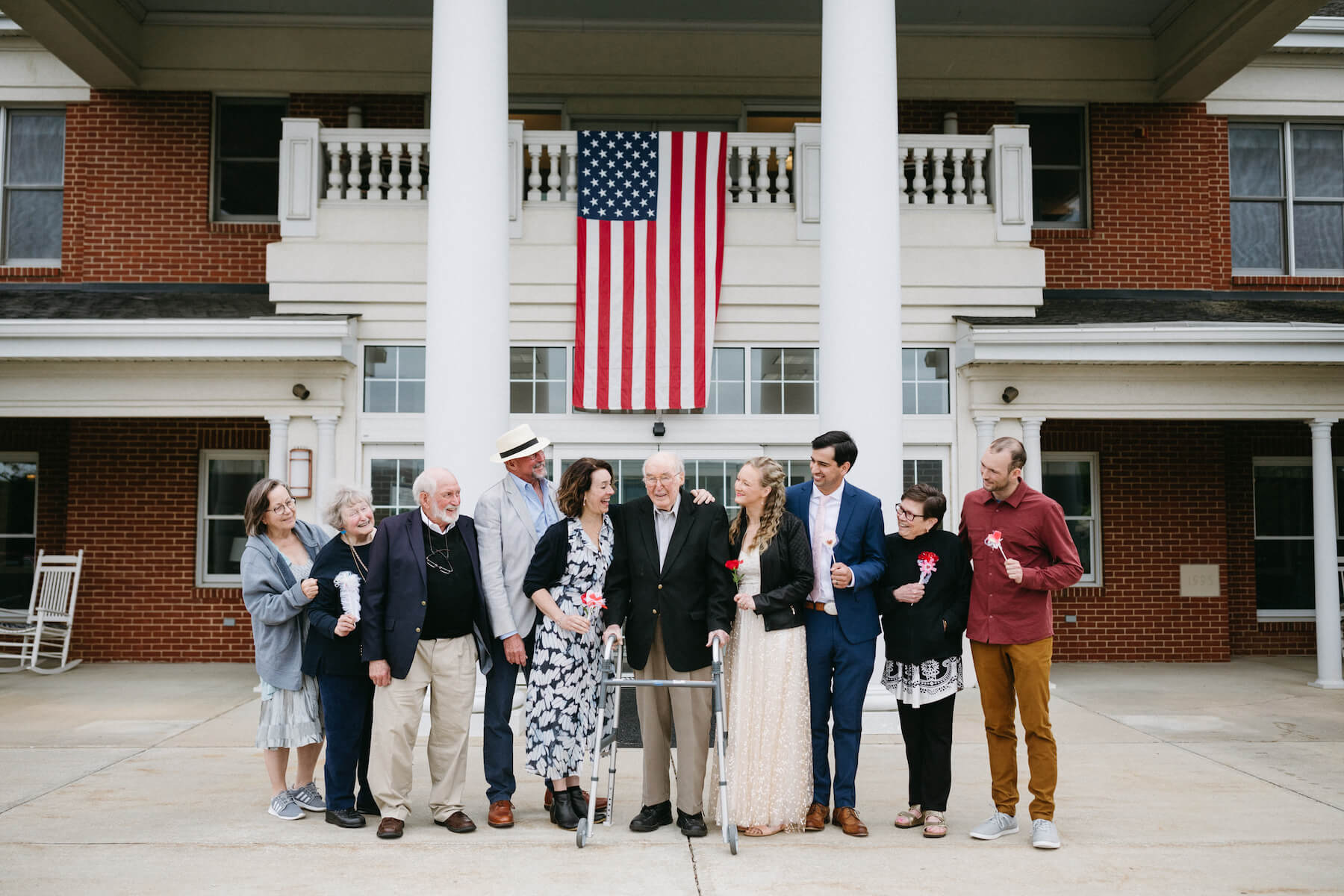 Pose #5: Coordinate outfits
One of the biggest stressors when it comes to photos — not to mention large group photos — is what to wear! We recommend doing a quick inventory of your photo shoot location – the general scenery, season, and time of day – and then making a plan based on a point of coordination. Rather than perfectly matching, try choosing a colour theme like blue and white, which gives everyone just the right amount of guidance to plan. 👕 You can keep this as basic as you want, or even utilize a Pinterest board where family members can get ideas for their shopping lists (or closet raids). While neutrals are usually a safe bet, this can also be a fun time to be a little more adventurous and fun with colours, patterns, and more.
Family Reunion Games
Need some ideas for family reunion games while everyone is together? Family reunions are a great place for not only party games and physical activities (hello, sack races!), but also family trivia, icebreaker games, and/or conversation starters, or other low-key activities when you may need a little breather in the shade. 🏓 Here are few more game ideas to get your brain ticking:
Scavenger hunt.

Creating a scavenger hunt is a ton of fun for any ages. Scavenger hunts can be a great way to get little kids involved, and big kids can help as organizers, support, and more! Scavenger hunts can be set up in the wild outdoors, or even inside (planning in advance you can look for markers in museums, homes, etc.).

Board games.

Don't forget the trusty board games! 🎲 Whether your group is small or large, having family members bring their favourite board games allows for everyone to divvy up in different groups based on things they love, or new games they want to try. It's amazing how many games come out of the woodwork when everyone is asked to bring a game they love. It can also be incredibly sentimental when older generations bring games that younger relatives may remember but have forgotten all about.

Family Olympics.

Who doesn't want to watch Family Olympics? While some family members live for the intensity of competition, some of us (🙋‍♀️) are more comfortably on Team "People Watching" because our sporting abilities are less than podium-qualifying (I mean, it takes a village, right? 😉). Family Olympic games can be arranged for all ages and all skill-levels. All it takes is a quick Google or Pinterest search to land some hysterical family Olympic and/or Minute to Win It games that are sure to sear lasting memories into your brain for years to come. 😜
Family Reunion Activities
Aside from games, what about family reunion activities? These fun activities can range from silly to adventurous to relaxing, and everything in between. Here are some of our favourite ideas:
Story hour.

Take advantage of being all together, and sit down for some family stories by a campfire, by the lake, or around the dinner table. Talking about family traditions, your family tree, family history, and more, is the perfect way to connect and piece together stories that may only live in pieces in your mind. It can also be fun to use this family time to scrapbook, make a family time capsule, go through old photo albums, family movies, and more. 📔

Movie night.

Speaking of family movies, what about having an outdoor movie night? 🎬 Setting up an outdoor movie is a lot easier than you may think, and chances are, there's a family member with the items you may need to get it all set up. (There's also a decent chance that family member is under the age of 16. Because we all know who really knows tech these days! 🙃)

Family photoshoot.

Don't forget to book a Flytographer shoot —📸 obviously! Hopefully, we've more than convinced you at this point in your reading.
Family Reunion Food Ideas
Feeding a family can be A LOT. 🍽 Feeding a family plus a bunch of other families can feel like an extra-lot! 🤪 Don't let food overwhelm you. Utilize potlucks! And who doesn't love a good BBQ? 🌭 Mealtime doesn't have to be stressful. Divvy up the time, workload, and schedule, and make it a team effort. This can also be the perfect time to have everyone bring and share their favourite family recipes – both old and new! Recipe cards these days tend to take a backseat to easily-searched websites, blogs, and more, but don't forget the tried-and-true recipe cards you have tucked in the back of your cupboards. Share the recipes you loved growing up with your kids, nieces, in-laws and more.
Capturing Memories with the Whole Family
Making a family reunion happen is a massive accomplishment and a really special endeavor. Whether you have babies, toddlers, kids or teens – we have more family photo ideas for all! With family members likely spread out around different parts of the world, gathering together again is something we all appreciate more than ever before. Don't forget to have fun, enjoy your time together, and let Flytographer help you document. Make your next family reunion the best family reunion! ✔️
"Ali was absolutely amazing! My family gets yearly family pictures done and Ali REALLY knows her stuff! She was able to wrangle my entire family (siblings, spouses, grandparents, and three kids 3 and under) and capture the perfect images. She captured precious family pictures for us that we will never forget. On top of her talent she is so fun, laid back, and a "roll with the punches" woman and that made our session even better."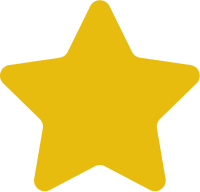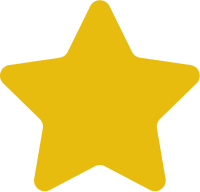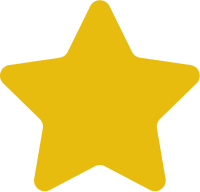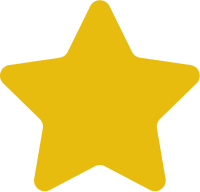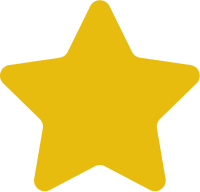 Bridget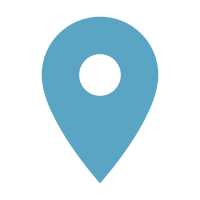 "We could not have had a better experience with Whitney! We had a larger group, an early start and three young kids and she did AMAZING! She is so personable and easy going and made everyone feel at ease. We got a lot of great posed family photographs that we asked for, but my favorite pictures were the sweet little moments she captured without us even knowing. The candid moments were the best. I highly recommend Whitney if you're looking for photos in Oregon!"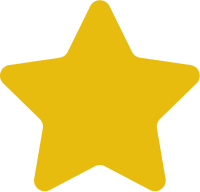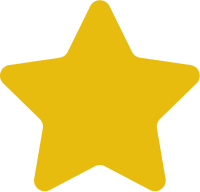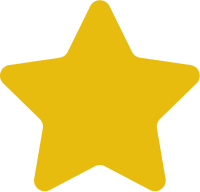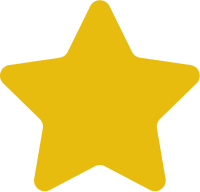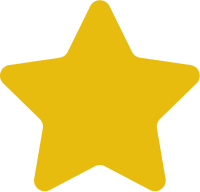 Selina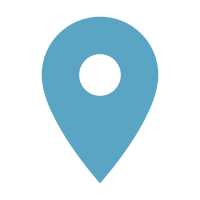 "Kirill is a gem! I enjoyed chatting with him in the days leading up to our session – he was so positive, flexible, responsive, and has a great sense of humor. He tailored our shots for our family, including two tween girls and my elderly parents, and treated everyone with such care. He has such a wonderful eye, and we love all of the photos he selected for us. We will definitely be recommending Kirill to any of our friends and family traveling to Paris. Thank you, Kirill, for capturing cherished memories of our special family vacation!"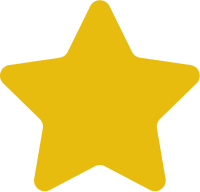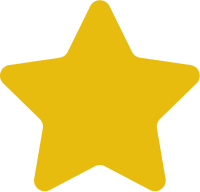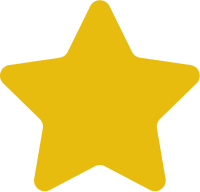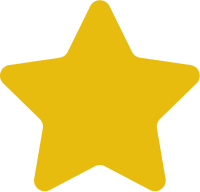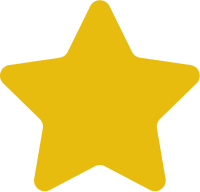 Angelique