Booking a photoshoot on your family vacation is a top tip when you're travelling with kids. As we all know, travelling as a family is no small feat, so hiring a Flytographer means those hard-earned family vacation memories won't be forgotten and will live on as cherished memories foreverrr! 🤗 Enlisting the help of an "outsider" also means everyone gets to be in the photos, and, even better, family portraits with one of our professional photographers' can also be FUN! 🎉 The fear parents sometimes feel about engaging everyone during a family photo session may seem intimidating, but trust us, our team of photographers all around the world are well-versed in the topic of families, photos, and fun, no matter your age or dynamics. 🌎 This is your chance to tuck away phones, pass the camera reigns, and give in to the fun that family photos can be. Read on for some awesome pose inspiration and family photo ideas with kids!
Are your kids actually toddlers and babies still or already teenagers? We made guides for them too! 👼🏼 
Pose Idea #1: Swing the Youngest 
"Swing the Youngest" is one of our classic posing ideas and a real kid-pleaser. 99% of kiddos like to be swung, and those who are swinging are sure to wear out long before the swing-ees! 😅 To give grown-ups a break, this can be a fun idea for older siblings, or even a mix of a parent and sibling as they swing the youngest family member. This "pose" is also super flexible and easily adapted whether you're in sand, grass, hard ground, or even while jumping off curbs, rocks, and more. Mom wearing a dress? Use that spare hand to play with the dress or toss hair to feel fresh and candid. Get creative and have fun! ✌🏾
Pose Idea #2: Walk & Talk 
The "Walk & Talk" is perfect for smaller families and especially great if there are camera-shy or nervous little family members. Your family can create quite a distance between yourself and your Flytographer, and make your walk as slow or as quick as you'd like! It's fun for grown-ups to ask silly questions or tell funny jokes to get the giggles flowing. Don't forget you can lean down for a kiss or show off some dance moves as you go! It helps to keep hands connected ("Don't let go! Whatever happens, don't let go!") so everyone stays moving at the same pace. If there are only a couple of walkers (i.e.: a parent and child, or a couple of siblings), try linking arms, putting arms over shoulders, or ask them, your walkers, to make up another way to move (carefully) while staying connected with each other! The photography ideas for this one are endless. 📸 It's also a great way to include the creativity of your kiddos.
Pose Idea #3: Hold Hands & Jump 
At some point in every photo shoot, energy gets going, and little legs feel like MOVING … cue the jumping! Holding hands and jumping as a whole family gets the laughter flowing (have you ever tried to coordinate a group jump? It takes some practice! 😉), and since laughter is what we're going for, hang on and jump away. Photography tip: the most flattering photos typically happen on the up-jump when hair and skirts have gravity working in their favour, but don't get too in-your-head with this one — remember FUN is what we're going for, and what will keep your kids coming back for more vacation photo shoots. 
Pose Idea #4: Give Me Space 
It's always high on the priority list to get some photos of just the kids, or just the parents, so have the kids break away from the parents and focus on smaller groupings. If some people in your group need a break — kids, dad, you know the look: "I need a minute… and some SPACE!" — by all means adjust these groupings as the mood takes you! Try having mom & dad snuggle together for some solo time, while kids high-five, hug, run in circles, play tag, and just have fun. This separation allows your Flytographer to get photos of the different groups, as well as everyone in the groupings with some added depth (think the parents holding hands in the background while kids are running in circles closer to the front of the frame). This pose tends to take on a life of its own, and that's the point! Like the rest of your vacation: have an open mind and roll with it. Let your beautiful family shine!✨
Pose Idea #5: Group Hug 
To counteract all the space and movement we've created, and all that energy that has been flowing, now it's time to capture some candid moments by getting everyone CLOSE for some family love. 🤗 Calling for a big group hug is the perfect way for your Flytographer to capture not only wide shots, but also some close-ups of big grins and cute nose bumps. These special moments lead to images that really capture the relationship between family members — whether there are just two of you travelling together, or if you're in a large family, allowing for this closeness and informality brings out the best expressions and the most natural smiles. It's fun to call for a "break!" in the middle of the hug (which almost always turns into a tickle-fest), and then a reconfiguration of the group hug for a second round of affection and laughter. 
Best Time of Day  
Choosing a time for your photo shoot can be subjective, but typically mornings are the best time for many families — the start of the day means everyone has fresh (and clean😉) clothes, there are fewer crowds, and if you're in a warm climate, typically this also means cooler temperatures and less direct sunlight. As a parent it's also helpful to schedule early so you can lead with, "We're going to start with some fun photos together, and then when we're done we get to have some yummy food and enjoy the rest of our day with zero-pressure to take photos!" It's a reassuring thing to "check off the list" and know that no matter whichselfies do or don't turn out, you'll have a stunning gallery of family photos as keepsakes when you're back home.
Flytographer specializes in natural light photos, but that doesn't necessarily mean there is a bad time of day! ☀️ Check with your local photographer for their thoughts and preferences if you're flexible on timing since each area can vary greatly in terms of light. There can be a huge difference between what time of day works well for your kids (😴) and the time a photographer may suggest, so work together to make a well-timed shoot happen, leading to happy, FUN, successful family pictures!
A reminder that "golden hour" is the first hour after the sun rises, and the last hour before the sun sets. These photos have a really particular glow about them that lots of people love. Depending on where you're travelling, and the season, it may be a lot of fun to incorporate your shoot during golden hour. 🌅
How to Use the Photos  
Getting family photos on vacation is the perfect way to get dreamy images in beautiful locations for the walls of your family home! 🏡 Changing up (or creating) a gallery wall of great photos from your vacation means not only is everyone in the photo, but you have the amazing memories of a trip to remember every time you look at your walls. 
Don't forget using your family pictures for social media, holiday or Christmas cards, or gifts to grandparents are perfect uses following your photoshoot.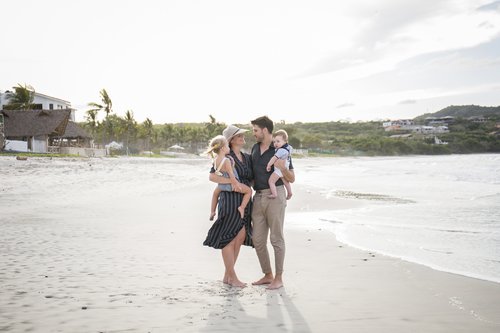 "Jenn was fabulous! I knew that trying to capture family photos with a 2.5 year old and an 11 month old wasn't going to be easy, but Jenn was so patient, kind and a true professional. She even arrived with some bubbles and little toys to keep our toddler engaged! We loved the evening playing in the sand and splashing in the waves and the photos are fabulous."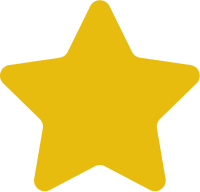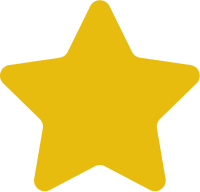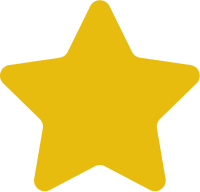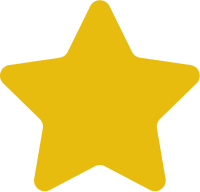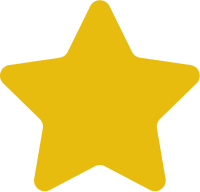 Jessica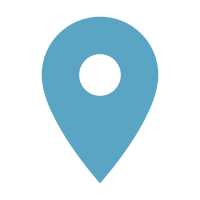 "I booked Ramon & Sonia for a family photo shoot. This was our first vacation with our 7 month old and I wanted to get actual family photos that weren't selfies. Both Ramon and Sonia were so nice and helpful the entire hour we spent with them. I cannot say enough great things about the entire experience. Thank you so so much for capturing such a great memories for my family!"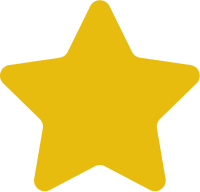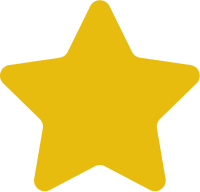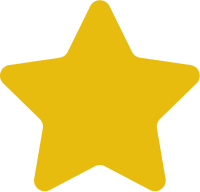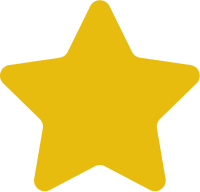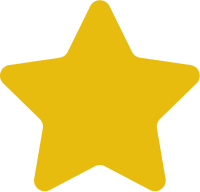 Stephanie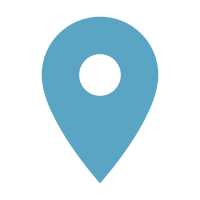 "Karen was amazing! She was also very sweet and patient with my 2 & 4 year old. She scoped out great areas around our rental property and really captured exactly what I was looking for."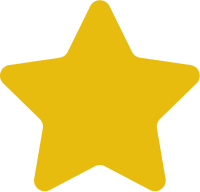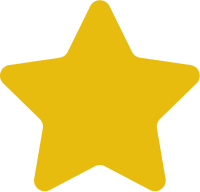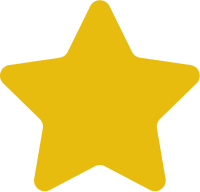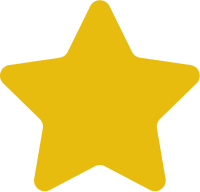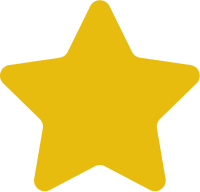 Valerie