Top 10 Places to Take Photos in Copenhagen
We compiled a list of the top 10 places to take photos in Copenhagen, Denmark. This beautiful city is one of the most popular Scandinavian tourist destinations. And it's not surprising, as according to the World Happiness Report, Denmark is the second happiest country in the entire world, coming up right after Finland. 😁
But the obvious happiness of its citizens is far from the only reason to visit Copenhagen. With its friendly locals, charming canals, towering spires, and fascinating culture, you're sure to leave Copenhagen with a full heart. 💗
Here at Flytographer, we connect people with trusted photographers for fun photo shoots around the world. We've helped our customers capture over three million memories worldwide! Today, we asked our local photographers in Copenhagen to show us around all the must-see photo spots of Denmark's capital city.
TLDR 
(Here's a little sneak peek for you. Continue scrolling for more details on what makes each location a must-see photo opportunity. 😊)
1. Rosenborg Castle
Located in Copenhagen's city center, this gorgeous castle is packed with 400 years of history, royal treasures, including the crown jewels, and opulent portraits of kings and queens over the years. 
Take the spiral steps up and up and you will be transported to another time. Role play as the king  in the preserved writing cabinet and royal bathroom. While you're here, definitely don't miss the Knights' Hall, which displays coronation thrones that feature narwhal tusks as well as three life-size silver lions standing guard 🦁🦁🦁—oh, and plenty of wax figures of the royals who used to live here! 
2. Christiansborg Palace
The beautiful and giant Christiansborg Palace isn't just big—it's the largest castle in all of Scandinavia! It's where you can find the Danish Parliament, the Supreme Court, the Ministry of State, the Prime Minister's Office, and the Queen's Office. 👑
This makes it the only building in the world with every branch of government inside it. 
The palace is FULL of lavishly and regally decorated rooms and salons packed with 800 years of history and still used by the Danish royal family today! Don't miss (as if you could) the Great Hall, an epically giant space filled with chandeliers and tapestries that will make you feel like Cinderella when she enters the royal ball in search of Prince Charming.
3. The Royal Library Gardens
Designed by landscape gardener Jens Peder Andersen and castle architect Thorvald Jørgensen in 1920, the Royal Library Gardens are full of looming, shadowy trees and beautiful beds of flowers. 🌷🌿🌳 Once a former shipyard, it's now a peaceful oasis of green in central Copenhagen that's ripe for a quiet afternoon stroll (or photo shoot), especially in the spring and summer. 
This enchanting public garden is considered a hidden gem since not many people—including locals—know about it. It's located between the Christiansborg Palace and the Royal Library, obscured by larger buildings and off the cobblestone streets. Snap a pic by the small pond in the middle of the gardens, or take a leap of faith and chat about the merits of existentialism with (the statue of) Danish philosopher Søren Kierkegaard. 
Look amazing in photos
Get 50+ insider tips on how to prepare, what to wear, and easy posing ideas for your next photo shoot!
4. Marble Bridge
The Marble Bridge is one of four bridges that span the Frederiksholms Kanal (more on that later!), and it's by far the most impressive. Made from Norwegian marble, it's one of the few surviving features of the first Christiansborg Palace, which burned to the ground in 1794. It's one of the most romanic places to take photos in Copenhagen. 
5. Nyhavn
Nyhavn is one of Copenhagen's most iconic and instagrammable places to visit. It is a waterfront canal and entertainment district that's full of colourful 17th and 18th-century townhouses, bars, cafes, and restaurants. In other words, it's the perfect place to "Nyhavn and Chill," 😉 with a delectably cold Tuborg, amazing sights, and of course, your camera! 🍻📱
Not only does Nyhavn look like it's straight out of a fairytale, but it also actually kind of is, as the famous children's author Hans Christen Andersen, the man behind classic works like The Little Mermaid and The Princess and the Pea, called Nyhavn home for almost 20 years! Check out the bronze and granite The Little Mermaid statue that sits in the water gazing at the shore at Langelinie Pier. 🧜🏻‍♀️
6. Tivoli Gardens
Constructed in 1843, Tivoli Gardens, also known simply as Tivoli, is one of the top three oldest amusement parks in the world and the perfect place for a fun-filled day with the whole family! There are roller coasters, a Ferris wheel, and, if you dare, the infamous 63-metre-high Golden Tower. (Think the Tower of Terror at Disney World but with incredible views of Copenhagen!) 😱
7. Bournonvilles Passage
The August Bournonvilles Passage is located right in the heart of old-town Copenhagen and blends both new and old architecture. It houses a modern harbour along with gorgeous canals, old castles, and lively squares with plenty of benches, so you can sit down and take it all in. Here you can find outdoor skating rinks, jazz festivals, and the Royal Danish Theatre, where opera, the Royal Danish Ballet, concerts of all kinds, and plays take its three stages. 🎭🎼🎨
Every performance is state-subsidized, which means tickets are actually pretty affordable compared to most European theatre tickets. But a word to the wise—if you happen to attend the same performance as the Queen of Denmark, know that you need to stand and wait until she is comfortably seated before you can sit again. 
8. The King's Garden
Also known as the Rosenberg Garden, as it's located right beside the Rosenberg Palace, the incomparable King's Garden is the oldest royal garden and one of the best places to take photos in Copenhagen. 
It's best visited in the summer when you'll find its massive flower gardens in full bloom, rose-bound arches, a puppet theatre for children, an artistic adventure playground, and you can overhear the smooth sounds of the Copenhagen Jazz Festival. Plus, there's the symmetrical Renaissance-style garden, Krumspringet, developed in 2001, alongside plenty of instagrammable sculptures.
9. Christianshavn
Christianshavn has the most nautical atmosphere of all of Copenhagen, as it's dominated by picturesque canals lined with beautiful, coloured houses and smiling faces. 
It's the perfect spot to plan breakfast, lunch, or another snack to keep you fuelled throughout your travels. Defined by its distinctively cozy neighbourhood feel, Christianshavn is known for some of the best restaurants in Copenhagen, thanks to its excellent Nordic food. Even though meat and fish are Danish staples, there are plenty of options in Christianshavn for vegetarians and vegans too!
While you're here, be sure to become the captain of your own self-driving electric boat, which you can sail around the canals with up to seven friends or family members. ⛵️
10. Frederiksholms Kanal
One of the most beautiful places to tame photos in Copenhagen, Frederiksholms Kanal is home to the National Museum of Denmark, the three-arched Storm Bridge, and some truly remarkable boat tours that bring you epic sights of the whole city. Choose between a low-slung river boat, a solar-powered boat, a gondola, or, if you're really feeling adventurous, a kayak. 
Capturing Memories in Copenhagen
From picturesque canals to extravagant castles full of history to amusement parks and bountiful gardens, Copenhagen has many opportunities to snap the perfect pic and capture wonderful memories. Too many opportunities to fit into this article! 
Other Copenhagen favourites that didn't make the cut include:
The Copenhagen Botanical Gardens—located in the heart of the city at the University of Copenhagen.

The Church of Our Saviour—a tall spire that can be climbed for a breathtaking view of the city.

The Round Tower—an architectural delight, originally built as an astronomical observatory.

The Amalienborg Palace—home to the Danish royal family and a Danish monarchy museum.
Looking for more travel inspiration? Read our Copenhagen getaway guide and our travel guide for visiting Copenhagen, London, and Reykjavik for one epic honeymoon. 
Don't forget to save our official style guide to help you capture the perfect shots! This guide pulls tips from our photographers all over the world to help you look your best in your once-in-a-lifetime travel photos. We discuss what to do to prepare for the shoot, how to choose your attire, and what to avoid on photo day.
Flytographer pairs you with professional travel photographers from all over the world so that, you're guaranteed to capture your adventures forever. No more missed moments, blurry shots, or uncomfortable poses! We have a long list of talented photographers in Copenhagen, and other nearby hotspots in Europe, including Stockholm, Berlin, and Amsterdam. 🌍
Check our location database for the full list of Flytographer destinations. 
"My Flytographer experience with Karin was so much fun! Karin arrived on time at our meeting place (Nyhavn) and we talked about my goals for the shoot, she did a couple of test shots, and off we went. Her familiarity with the location meant she knew where to set up great photos and I learned some new facts about Copenhagen in the process. The photos she sent me were exactly what I had hoped for and I've gotten tons of compliments on them. I'm so glad I booked with Karen and would recommend her to anyone visiting Copenhagen."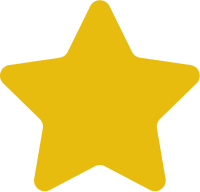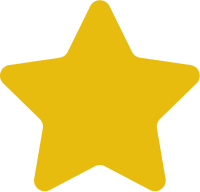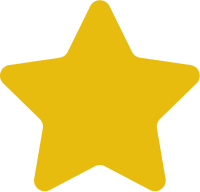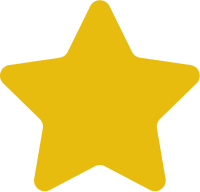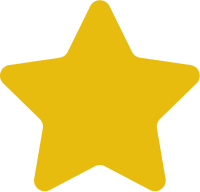 Christa
Karin in Copenhagen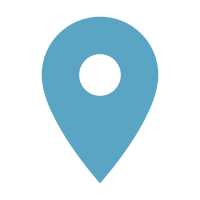 "Martina was INCREDIBLE!!!!!!!!! She truly captured the moment and couldn't have asked for better photos. She was also kind enough to come a little early to help test out the shots. Highly recommend using her. Simply incredible."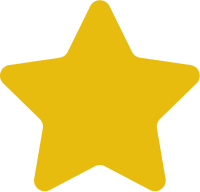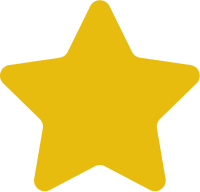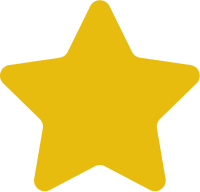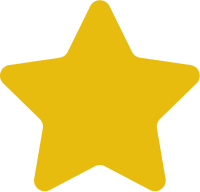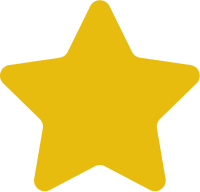 Ryan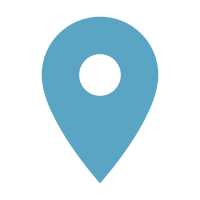 "Karin was amazing from start to finish. She took us on last minute as our travel plans changed last minute due to the weather. Karin has a great personality and works really well with children. Finally, her pictures came out better than we imagined despite the cold and windy weather conditions."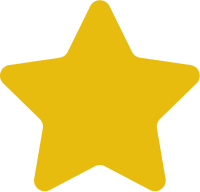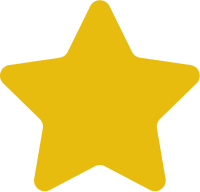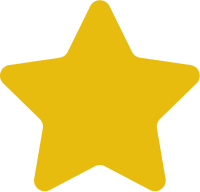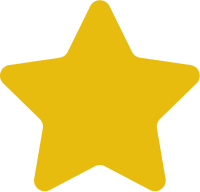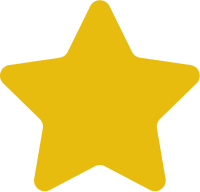 Nazima
Karin in Copenhagen