Best places to take photos in Kyoto, Japan
Considered one of the top cities in Japan to take amazing photos and one of the best cities in Asia to visit in 2022, Kyoto is truly a visual delight. The city lies only a bullet train ride away from Tokyo and Osaka, and as you step out of the futuristic Kyoto Station, you're met with the beauty of historic Japanese culture. Get ready for gorgeous tea houses, Buddhist and Shinto shrines, torii gates in bright vermillion, and, of course, the awe-inspiring geishas with their delicate kimonos. There's no wonder why many of the best places to take photos in Kyoto City are listed as Unesco World Heritage Sites. 🎏
Still, not all is tradition. There's nature, too: a world-famous bamboo grove, great photo spots to see the sakura trees during the cherry blossom season, and the equally impressive spectacle of vibrant amber hues in autumn. The old capital of Japan is a place filled with great photo opportunities. 📸
Let us be your guide with this blog on the top 10 places to take photos in Kyoto.
1. Arashiyama & Arashiyama Bamboo Grove
Surrounded by lush green mountains and only a 15-minute train ride from Kyoto Station lies the district of Arashiyama. The area has been a popular spot since ancient times because of its scenic, natural beauty.
Arashiyama is home to several temples; Tenryuji Temple is the most famous of them, a serene and peaceful construction with an iconic wooden façade. Its garden, still in its original form, is a perfect example of a Japanese Zen garden: arranged rocks, moss, pruned trees, and flawlessly raked gravel that resembles ripples of water. 💧
One of Kyoto's most popular attractions is a few minutes away, the Arashiyama Bamboo Forest. This seemingly magical bamboo forest has several pathways for visitors to explore. Notice how the tall bamboo stalks arch above, forming a long green tunnel. It's not all about the view, though; take a moment to close your eyes and listen to the swaying of the bamboo stalks when hit by the wind — this is one of the many famous soundscapes in the country. 🎋
At the end of the bamboo grove, Kameyama-kōen Park offers more scenic views, and you can sometimes spot wild monkeys jumping around and picking fruit. This off-the-beaten-path park is a great spot to find refuge from the crowds and take amazing photos.
Arashiyama is spectacular in every season. Spring is the time of the cherry blossoms; summer is great to see local traditions such as anglers who use trained birds to catch fish; autumn brings more spectacular colours, and winter snow brings more serenity to the landscape. ❄️
2. Higashiyama District
The wonderful narrow lanes of Higashiyama, one of Kyoto's many well-preserved historic districts, still echo the past. The several lined wooden cottages house everything from pottery and souvenir shops to teahouses, cafes, and restaurants. 
The lanes between the Yasaka Shrine and Kiyomizudera Temple have a time-travel effect, taking you back to when the city was the imperial capital of Japan. This status lasted a thousand years.
In March, the ten-day-long Hanatoro Festival brightens the district's streets and temples with countless paper lanterns. During this time, businesses and historical sites stay open late for people to enjoy the show of light and beauty. 🏮
Higashiyama is also replete with Shinto and Zen temples. An outstanding example is the precious Ginkakuji Temple, also known as the Temple of the Silver Pavilion. Besides the pavilion, you'll find traditional raked sand gardens and other smaller temples. Beautiful trees are all around, and there's also a lovely pond.
Curiously, the pavilion itself is not silver. One explanation for the name is that the moonlight reflected the lacquer-covered interior of the pavilion, which was actually black, giving it a silver-ish look. 🌚
While in Higashiyama, don't miss the Yasaka Pagoda. This gorgeous 5-story Buddhist pagoda is the last remaining structure of an ancient 6th-century temple and is also the perfect background for your photos.
3. Nanzenji Temple
As with everything related to Kyoto, the Nanzeji Temple in Higashiyama, one of Japan's most important Zen temples, doesn't lack beauty, history, or serenity. Just the imposing wooden entrance gate alone is already worth the visit. A photo on the stone steps of Sanmon, as it's called, is an absolute must. You can also climb up to the gate's balcony through ancient wooden steps for some stunning views of Kyoto. 😍
Beyond the gate, the grounds comprise several other smaller temples and spectacular gardens. The main hall, Hojo, is famous for its minimalist interior and the sliding paper doors painted with delicate depictions that pay reverence to nature.
Curiously, an ancient Roman-style aqueduct passes through the temple grounds. It was built in the Meiji Period to transport water from Lake Biwa through Kyoto. As it's still in operation, you can hear the flow of the water while admiring the structure.
4. Fushimi Inari Shrine
You've seen its photos. Fushimi Inari Taisha is probably the most internationally recognized symbol of Kyoto, thanks to the thousands of vermilion torii gates lined one after the other and form a network of trails leading up to the sacred Mount Inari. ⛩
This highly photogenic spot is an important Shinto shrine built before the city became the imperial capital. The shrine's entrance gate is called Romon Gate and it's stunning: an explosion of vibrant reds juxtaposed with touches of emerald green and a dramatic roof. 
Yet, the truly breathtaking spectacle happens at the back of the shrine with the two parallel rows of red torii gates, thousands of them, marking the beginning of the hiking trail up to Mount Inari.
You'll be in awe with each step and have great photo opportunities. Notice the smaller shrines and the elegant fox statues along the way — foxes are believed to be divine messengers and are well revered. 🦊
On the hike, you'll find cafes and restaurants where you can refresh and take a break. Halfway up, don't miss the Yotsutsuji intersection, another spot with amazing views of Kyoto. Take your time to admire this unique city from above and capture it as a background for your pictures.
5. Yasaka Shrine & Gion District
Geishas are quintessential to the Kyoto experience. In the Gion District, also known as the geisha district, you will spot many geishas and maikos (apprentice geishas) in exuberant kimonos crossing the wooden Tatsumi Bridge on their way to their meetings. 👘
Here's something to remember: admire them from afar. Asking geishas for a picture is tempting, but they're just getting on with their daily lives, and interrupting them is not polite. To take a closer look and perhaps take some pictures, visit the Gion Corner, a small theatre hosting geisha performances to the public.
The geisha district also offers upscale restaurants, sake bars, izakayas, art galleries, and shops selling antique artifacts, kimonos, and Japanese crafts. Walk along the Hanamikoji Dori to find it all in charming historic houses with exposed rolling blinds that add to their rustic yet elegant charm. Not far, Shirakawa Street carries even more historical vibes and scenic beauty. The street is lined with towering willow trees and fancy restaurants.
Strolling along the district, you will also stumble across temples and shrines. The Kenninji Temple offers beautiful gardens, exuberant halls, and a lovely teahouse. Don't miss Yasaka Shrine, also known as Gion Shrine. Trust us: a picture in front of its colourful entrance will do wonders on your Instagram feed! 👌
Next to the main hall, there's a stage decorated with hundreds of lanterns, all lit in the evenings. The shrine is a popular spot for one of Japan's largest Shinto festivals: the Gion Festival, celebrated every summer.
Here's a curiosity: some of the smaller shrines are dedicated to making people beautiful and helping them to find love. Since you're in the area, you might as well step in and say a brief prayer. You'll find some good photo ops at the very least. 😉
6. Maruyama Park
Maruyama Park, a mere stone's throw away from Yakata Shrine, is a public area ideal for resting after a day of walking around and exploring the Higashiyama and Gion Districts. Stroll along the orchards and gardens and feel the tranquillity of the place. At the beginning of April, the quietness of this spot changes because locals and tourists flock here to watch spring's biggest star: the cherry blossoms. 🌸
During the cherry blossom season, Maruyama Park is the most popular spot to admire the lovely sakura trees in full bloom. The park's centrepiece is a giant and ornamental weeping cherry tree that forms a cascade of pink flowers in spring. During the night, the spotlight aimed at it makes it shine, and the sight becomes even more dreamlike.
Speaking of lights, in March, the place is also one of the stages for the Hanatoro Festival, when thousands of lanterns decorate the park. The cherry blossoms and the festival are wonderful experiences, but Maruyama Park is gorgeous all year round.
7. Philosopher's Path
By now, you've probably noticed that, in Kyoto, serene places surrounded by nature and history are the norm. Still, none of them are alike; each of these places is special.
That's the case of the Philosopher's Path: a pedestrian road lined by cherry trees following an irrigation canal that brings water from Lake Biwa into the city. This is another popular spot for cherry blossom viewing in spring.
Named after a famous Japanese philosopher, Nishida Kitaro, who frequently meditated along this road on his way to Kyoto University, the path links the Ginkakuji Temple and the Nanzenji neighbourhood. Along the way, you'll also find a variety of charming cafes, restaurants, and lovely shops, not to mention small shrines and temples.
A delightful spot to stop by is Honen-in, a magnificent temple only a quick detour away from the scenic path. The entrance gate is exceptionally picturesque with its mossy roof, and the allure of this scenery increases in autumn when vibrant fall leaves frame the temple making it look like a magnificent painting. 🍂
8. Kiyomizudera Temple Grounds
Without any doubt, the Kiyomizudera Temple is one of the most impressive temples in Japan. Built on the foothills of Mount Otowa, its remarkable structure is surrounded by lavishing nature and stunning vistas.
You'll instantly be mesmerized by the main hall's wooden balcony: thirteen metres high, held by several wooden pillars. The star of the temple is the terrace, offering clear vistas of the surrounding forests and the City of Kyoto. This temple is a fine example of Japanese architectural brilliance, built and assembled using no nails but, believe it or not, still earthquake resistant. 😮
After the main hall, you'll find Jishu Shrine, dedicated to the deity of matchmaking and love. Hold your water, though. If you're truly looking for love, you still need to pass a test. In front of the shrine lies two rocks eighteen metres apart. If you find your way from one to another with your eyes closed, legend has it you'll find love. Are you up for the challenge?
Going down to the temple's base, you'll see three streams providing fresh water from the Otowa waterfall. Each stream is said to bring various benefits: longevity, success at school, and, once more, a good love life. Cups attached to a pole are provided for visitors to drink the water. Still, another catch: drinking water from all three streams is considered greedy.
There are many more fabulous spots to explore around the area. The Koyasu Pagoda stands beautifully among the trees, and the Zuigudo Hall is a place dedicated to Buddha's mother — entering its pitch-dark basement suggests you're entering a mother's womb. 🤰
9. Sannenzaka Slope & Ninenzaka
One of the best places to imagine what Kyoto must have looked like in the past is Sannenzaka, a cobblestone pedestrian street on a slope lined with historic Japanese-style wooden buildings. The stroll is usually combined with a visit to Ninenzaka, another slope, for more traditional architecture and stunning views of the five-storied Yasaka Pagoda in the background.
Photo alert: 🚨this is one of the best places to take photos in Kyoto!
Very close to major tourist attractions, both streets are lined with typical hotels, shops and restaurants. They are also a popular spot to buy souvenirs, from green tea, sake, and melt-in-your-mouth sweets to Japanese patterned clothes, traditional accessories, and antiques.
Lose yourself in the laneways and shops. You will see many people dressed in yukata and geisha attire. This area was the setting for some scenes in Rob Marshall's Memoirs of A Geisha, which means it's a cinematographic step back in time.  🎬
10. Kyonoyado Kagihei
Want to take your experience in Kyoto to the next level? Then why not stay in a Ryokan? That's what we call the traditional Japanese inns that are spread all over the country. By staying in one of those, you'll completely immerse yourself in the Japanese lifestyle and experience local hospitality at its finest. 👍
In Kyoto, we recommend the Kyonoyado Kagihei, a small-scale hotel with only ten rooms and a public bath for guests to relax, all in a century-old building a short walk away from major attractions. 
The rooms are, well, traditional. They feature tatami floors and low tables. You'll sleep on a futon, quilted sleeping pads placed directly on the floor. Worrying if you'll be comfortable? Don't worry. They are surprisingly pillowy!
At the Kyonoyado Kagihei, food is a highlight. Kaiseki, the Japanese multi-course dinner, is served for guests with 10 to 15 dishes that are not just delicious but also stunning to look at. 🍱
As part of the experience, you'll be asked to leave your shoes at the door (as is standard in Japan), and you'll be given a Yukata to wear during your stay. These are incredibly comfortable kimonos typically made of light cotton. They look so pretty that many guests wear them to walk around the city. We bet they'll look great on you for the photoshoot!
Capturing memories in Kyoto
Kyoto will take your breath away like no other city in Japan! There's so much to see while you're in town: historic districts, mesmerizing nature, imposing temples, shrines and pagodas, all reachable by foot or easy-to-use public transportation. 🚅
A final honourable mention goes to the gorgeous Kinkakuji Temple, the Golden Pavilion. This building is so iconic that it's considered a city landmark and one of the best spots to visit in town. 
For more travel inspiration, check these tips from our community of travellers, and to make your trip even more unique, book a local Flytographer and have a photoshoot that matches the beauty of Kyoto. 🎎
"Coo was fantastic! He did everything in his power so we could have the perfect photoshoot and we're truly grateful for his dedication and professionalism. We had a great time during the shoot, and everything felt natural and relaxed. We also got to learn a few things as Coo shared some of his knowledge about Japan and the various locations where he took us. Such a great souvenir for our honeymoon!"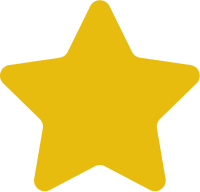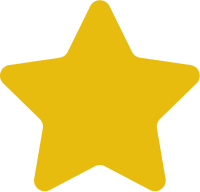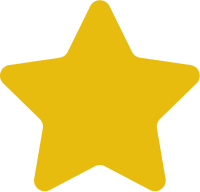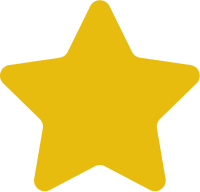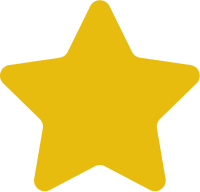 Nora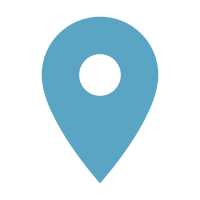 "We just did a photo shoot with Coo and would highly highly recommend using him! He was so amazing to work with and gave us absolutely beautiful photos! We enjoy taking photos when we travel and have done several travel photo sessions all over the world and this one was by far the best ever! Every single photo we received by Coo we loved. With Coo you feel completely comfortable in front of the camera The experience by far exceeded our expectations. We had a great time seeing the sites we took photos at and now have memories we love and will treasure forever."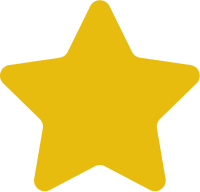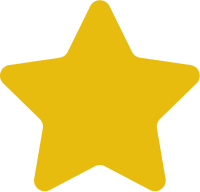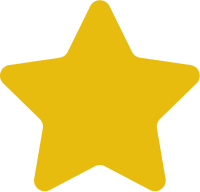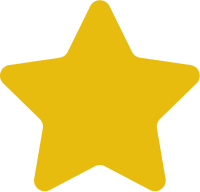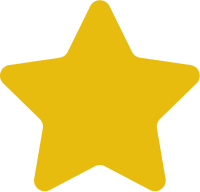 Eric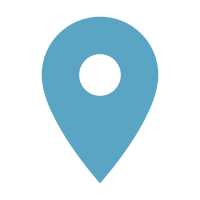 "Lucas was great to work with! He's friendly, out-going and patient. Our 3.5-year-old daughter wasn't quite happy to smile and pose, but Lucas took it in his stride and patiently instructed us what to do during the session. We are definitely happy with the results of the photography session and would like to say a big THANK YOU to Lucas for capturing our time in Kyoto so well!"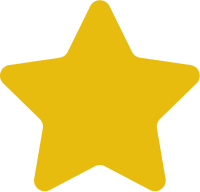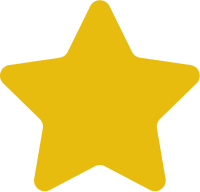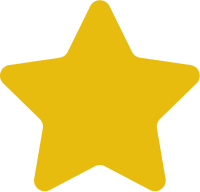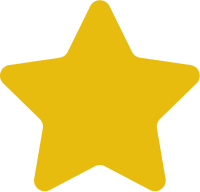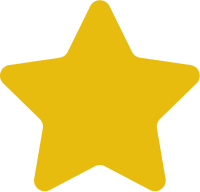 Nellie