USA National Parks
The United States is a land of countless natural wonders, and many of the world's best national parks are just a quick road trip away, no matter where you are located in the States.
From coast to coast, as well as in Alaska and Hawaii, the country has twelve major ecosystems with distinct natural beauty and climates. To make the most of them, Americans enjoy an extensive national park system covering millions of square miles, all under the National Park Service, an official agency dedicated to the protection of natural heritage.
From scenic drives through wildflower fields and sand dunes to campgrounds for stargazing near crater lakes and fjords, there's no shortage of incredible vistas and photogenic spots to fall in love with — the US is a wonderland! 😍
Not sure where to start? We'll make it easier for you with a roundup of the most beautiful national parks in the US that should be on your bucket list.
2. Joshua Tree National Park
The Joshua Tree National Park is an outdoor paradise outside Palm Springs, California. Sprawling over a vast arid area, it offers horseback riding, rock climbing, hiking trails, and mountain biking through backcountry dirt roads. When temperatures allow, the clear skies make it the perfect spot for spending a night out, stargazing. ⭐️
When you visit, catch a picture of the Joshua trees that give the park its name. Their unique appearance, twisted and spiky, is a testament to their resilience in surviving in the desert. They also serve as shelter and food for countless birds, mammals, reptiles, and insects. Isn't nature wonderful?
Another exciting aspect of Joshua Tree Park is that you can actually witness an ecosystem transition: the park crosses two deserts, the Mojave and Sonoran, each with distinctive natural characteristics. 🏜
4. Saguaro National Park
Saguaro National Park in Tucson, Arizona, is the right place to go if you want to experience a desert landscape from an old Western movie. The name comes from the giant saguaro cactus, typical of the Sonoran Desert. These gorgeous plants can grow up to 12 meters and are the park's most famous attraction. 🌵
The mountainous areas of the park offer both green and desert landscapes. They are home to various animals, such as javelinas, coyotes, black bears, deers, and owls. Such variety makes this park one of the most bio-diverse in the US, and visitors can explore all that through hiking or scenic drives. 🚗
Here's a tip: take the Signal Hill Trail to see the petroglyphs of the Hohokam people. These are great examples of rock art created over a thousand years ago. The park's visitor center has excellent exhibitions and a bookstore with more information about this art form and the whole area.
7. Mount Rushmore National Memorial
Only a 30-minute drive from Rapid City, in South Dakota, sits Mt. Rushmore, the world-famous large-scale mountain sculpture carved with the faces of four great American presidents: George Washington, Thomas Jefferson, Abraham Lincoln, and Theodore Roosevelt. 🇺🇸
You can enjoy many activities in the surroundings of the landmark. There are natural and artificial hiking trails with different viewpoints facing the carved faces. One of them leads to the Sculptor's Studio, where you can see models and tools and learn about the complex process of building this remarkable monument.
If you're looking for more adventurous activities, there's no shortage of climbing, horseback riding, and mountain biking in the nearby Black Hills. 🚵‍♀️
8. Great Smoky Mountains National Park
Affectionately referred to as "The Smokies," the Great Smoky Mountains are a subrange of the Appalachian Mountains and one of the oldest mountain ranges in North America. The Great Smoky Mountains National Park protects all their natural richness. This is undoubtedly one of the best day trips you can take from Asheville. 👍
Right on the North Carolina-Tennessee border, this national park is one of the most visited in the country. Beyond the lush fauna and flora, breathtaking hikes, and dazzling waterfalls, there are also excellent displays of Appalachian culture and history. Visitors can experience it through houses, barns, churches, schools, and mills scattered around the area.
The Clingmans Dome is the park's highest point, and it has an observation deck from where you can see the other mist-covered mountains. Can you guess why they call it The Smokies? ☁️
USA State Parks & Historic Sites
Not all is about natural parks. From California to Maine, the US also has many other protected areas that commemorate historical events and help preserve cultural heritage. Even though they're not all technically US national parks, they're still beautiful and well worth visiting.
Here are some additional recommendations with our favourite state parks and historic sites. 😉
9. Cape Cod National Seashore
Created by President John F. Kennedy himself, Cape Cod National Seashore in Cape Cod, Massachusetts, is one of the great American outdoors. 
There are many outdoor activities and things to do in New England to keep you on your toes. You can hike through stunning dunes or take a road trip to Race Point Beach and try to spot some whales in the distance. Observing wildlife both in the sea and land is a very popular activity, besides hiking, kayaking, biking, and surfing. 🏄‍♀️
Here's a curiosity: famous artists and writers such as Jackson Pollock and Eugene O'Neill spent time in this area searching for inspiration while living in "dune shacks." You can still spot a few of these historic houses, and some even function as art residences today.
Shark alert! If you go swimming, remember that great white sharks also swim in these waters, so make sure to check the protocols for safety. 🦈
11. Henderson Beach State Park
The first thing you'll notice in this spot by the Emerald Coast is the stunning boardwalk cutting through the dune vegetation and leading to a long stretch of powdery white sand and crystalline blue waters. The scenery is perfect for taking great family photos and is also a big hit for weddings. 💍
Henderson Beach State Park in Destin is also ideal for basking under the Florida sun by the sea or exploring a few easy hiking trails. Local fauna is full of singularities, so keep your eyes open for a wide variety of animals: from pelicans to plovers, turtles making their way through the beach, and, wait for it, dolphins jumping out of the water on the horizon. 🐬
Capturing memories in the parks
Think that's all? Not quite!
We don't want to overwhelm you with options, but here are a few more honourable mentions:
The Glacier National Park in Montana, right on the Canadian border, has scenic views of the Rocky Mountains; 

The Zion National Park in Utah is great with its distinguished red rocks and famous Angels Landing trail; 

The Acadia National Park in Maine offers stunning rocky beaches; 

The Olympic National Park in Washington State has beautiful lush rainforests and waterfalls; 

The Rocky Mountain National Park has a scenic mountain road known as Going-to-the-Sun Road; 

The Arches National Park in Utah is home to natural sandstone arches, including the iconic Delicate Arch; 

The Bryce Canyon National Park, also in Utah, has curious geological structures called hoodoos; 

The Denali National Park in Alaska includes Alpine lakes and the highest mountain peak in the US; 

The Death Valley National Park on the California-Nevada border counts with legendary landscapes varying from sand dunes to canyons; 

Finally, the Shenandoah National Park, is a getaway nearby Washington DC filled with peaceful waterfalls.
Phew! The US is indeed a dreamland for national parks and natural wonders. When visiting some of these parks, check out our destinations page to see if there's a local Flytographer to make your experience even more memorable! 📸
"Alex was amazing! She knew the best places to get the most epic and beautiful shots! She was so kind and fun to work with – you will not be disappointed if she is your photographer!"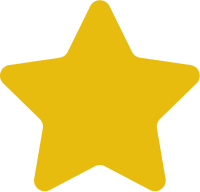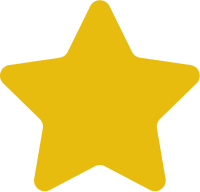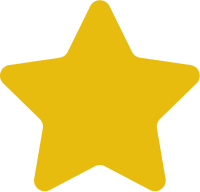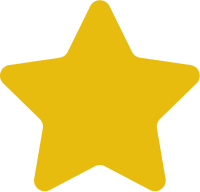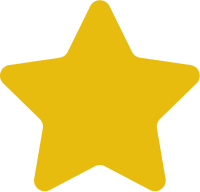 Rachel
Alex
in
Big Sky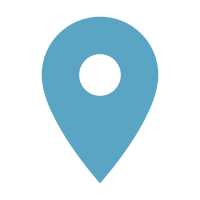 Custom Route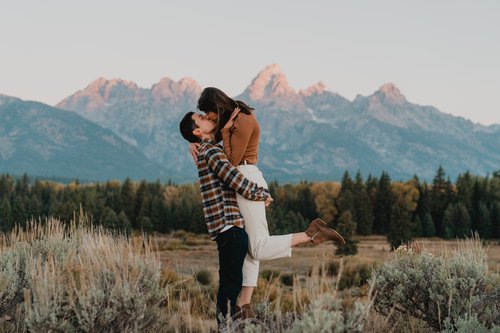 "Madison did an amazing job. We had a beautiful morning in the Tetons that she captured perfectly. She was kind and made us feel very comfortable. I will be telling all my friends about her!"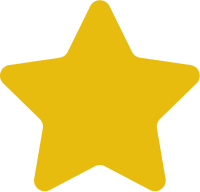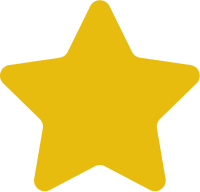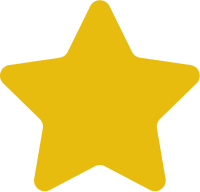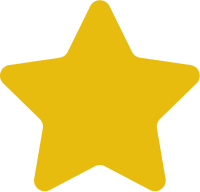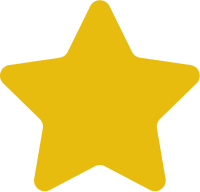 Renee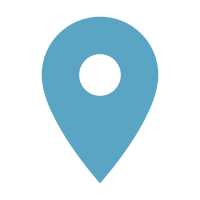 "Jenna was amazing! Had such a great eye for different shots, made us feel at ease and was very good at posing us and knowing what would look just right! We absolutely love the photos and she even did such a great job at posing our goldendoodle."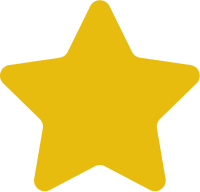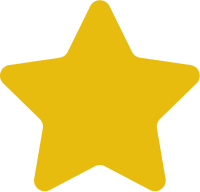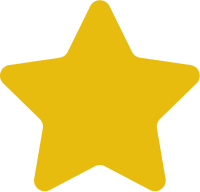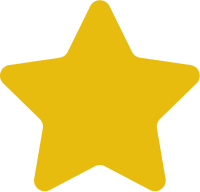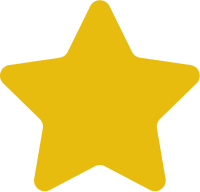 Shannon