Best Road Trips in the USA
Is there anything better than filling up the car with cozy blankets, a full tank of gas and — most importantly — plenty of snacks and setting off with your loved ones on a road trip? 🚗 From the east coast to the west coast, and the midwest to the southwest, we've rounded up some of the best road trips in the USA! Whether you prefer city-hopping or reconnecting with nature, there's an epic road trip route here for everyone. Choose a region with points of interest that strike your fancy. It is entirely up to you whether you fly into the starting point and rent a car for your highway getaway or drive your own vehicle all the way through. You can even mix & match to make it a cross-country road trip. So grab the essentials, your comfiest crewneck and let's hit play on the road trip playlist! 🎶
Explore by Region
2. Northern Midwest USA road trip route
Points of Interest
Salt Lake City is a treat for all the senses. The urban heart and capital of outdoorsy Utah is a vibrant mix of metropolitan attractions with a small-town feel. When the Great Outdoors is calling your name, the mountains and their endless trails for hiking, skiing and general adventuring are just a stone's throw away beyond Park City. ⛷
Next up is the town in the foothills of the Grand Teton Mountains – Jackson Hole. This is a place that got its tourism popularity in the height of the pandemic but we are here for it! It's the perfect location for a photo shoot with stunning mountain scenery behind you.
Into Montana we venture as we continue our Northwest USA tour to Big Sky. This tiny community nestled in the Rocky Mountains is truly an adventurer's playground. Whitewater rafting, ziplining, fly fishing, horseback riding, and exploring nearby Yellowstone National Park are just a few of the adventures you can embark on as you experience the incredible natural beauty of Montana. Keep going north until you reach Bozeman. Beautiful nature trails wind through national forests and the incredible ski resorts make it a year-round destination. If you have extra time in your itinerary, venture all the way to the Canadian border to see the amazing sights of Glacier National Park before heading south again. ❄️
It wouldn't be a truly American road trip through these parts without paying a visit to the Founding Fathers. Sitting close by the foot of the beautiful Black Hills of South Dakota, Rapid City is surrounded by stunning nature with waterfalls and lakes and by majestic monuments, such as the iconic Mount Rushmore, with the figures of four remarkable American presidents engraved in stone. 🗿
Saving perhaps the best for last, the next state on our Northern Midwest itinerary is Colorado. Against the backdrop of the stunning Rocky Mountains, Denver is a welcome destination for outdoor enthusiasts. Hiking and biking trails, ski resorts, parks, gardens, and professional sports teams; it's the ultimate urban-mountain experience. Close by lies the lighthearted college town of Boulder – beating to the rhythm of the arts, culture and the great outdoors. 🎶
4. Northern Mideast USA road trip route
Points of Interest
This under-the-radar region is more than just Flyover Country. Start your trip in Ohio's capital city, Columbus, where nearly 60,000 students bring a creative food and arts scene and a lively atmosphere. 🥘
Is there any road trip more classic than a drive down one of the first continuous stretches of paved highway? We're talking about Route 66, of course! Take a drive through America's Breadbasket to Kansas City, where you can shop from local farmers and artists at City Market, then explore the myriad of speakeasies and jazz clubs that come alive as the sun goes down. 🎷
Whether you are an architecture buff, gallerista, foodie, or simply looking for an urbane holiday, the Windy City of Chicago is a great bet.
Take the drive from Chicago to Minneapolis to experience "Minnesota Nice" for yourself. Finally if you're looking for simplicity, opt for the Lake Superior Circle Tour; this long but easy journey along the Minnesota, Ontario, Michigan and Wisconsin shores offer nothing but charming towns, friendly locals and endless Great Lakes scenery. 🌊
5. Northern East Coast USA road trip route
Points of Interest
We have the perfect New England tour mapped out for you – and clocking in with just over 5 hours' of drive time, this itinerary gives way for plenty of exploring along the eastern coastline. Start your trip with a lively stay in New York City before trading the hustle-and-bustle of the city for a relaxing and quiet drive north. 🚕
Make your way along the winding coastline with stops in quaint towns like New Haven, Mystic and Cape Cod. Dune-lined beaches and quiet seaside cottages make them timeless, family-friendly destinations. If this sounds like your kind of detour, check out our Local's Guide to Cape Cod, Martha's Vineyard and Nantucket. 🎣
Head back into the city to spend the day wandering the cobblestoned streets of historic Boston, where small-town vibes still permeate this cultural capital. This elegant port town is known for its arts and food scene.
Once you pass through Portsmouth, there is no better end to your east coast road trip than in the folksy city of Portland, Maine, where you're seemingly only a stone's throw away from both fresh fish and banjos at all times. Live music, a sail in the harbour, and washing down fish fry with a cold beer is all in a day's work for Portland's hip residents – and we're taking notes! ✍🏼
6. Southern East Coast USA road trip route
Points of Interest
Known as the "River City" with the stunning James River flowing through downtown, the historic capital of Richmond is a fast growing and diverse destination. Head to the artsy Carytown neighbourhood for colourful streets and an eclectic array of shops and restaurants. 🛍
Fresh seafood, ocean breezes and the calls of gulls form the backdrop of beautiful Virginia Beach. Whether you prefer surfing, beachcombing, exploring the coastal downtown, or relaxing on the sand beaches with blissful energy, this slice of paradise on the USA eastern seaboard is a sure bet for a stellar road trip pitstop. 🏄🏾‍♀️
After Virginia comes North Carolina. Wilmington offers gorgeous beaches, rolling surf, a historic town centre, and numerous festivals and family-friendly events. If you have extra time on the way there or back, dip inland for a scenic byway along the Blue Ridge Parkway. This 469-mile stretch of highway offers unmatchable views of the Appalachian Mountains through Virginia and North Carolina.
Into South Carolina, we venture as we continue south on our East Coast journey. The pace is gentler and slower in Charleston, where life is meant to be savoured. On your break from all that driving, take a classic carriage ride through the city streets to view the beautifully restored 19th-century homes and sip on a mint julep during Charleston's relaxed cocktail hour. 🍹
The air is a bit sweeter in the charming southern city of Savannah. There is plenty to see and do for history buffs, but beyond the architecture and other stories of the past beats a heart of creativity and warmth. Modern galleries, art colleges, innovative restaurants and unique shops all converge to form a perfectly pleasant experience in Savannah.
Onto the final stretch of our Southern East Coast tour lies the tropical oasis of Florida. Starting in Jacksonville, with year-round warm weather, an abundance of white sand beaches, and a buzzing arts & culture scene, "Jax" combines a charming, beach town feel with hip, city vibes for the perfect getaway. Making our way deeper into this Southern state lies Orlando. While mega-theme parks such as Walt Disney World, Universal Studios, LegoLand, and SeaWorld tend to take centre stage, this Floridian city offers quieter treasures for those willing to seek them out. Ft. Lauderdale has one of the best beaches and lighthouses in the country, upscale bars and restaurants, a rich arts and culture scene, and family-friendly activities and events. Of course, your Florida tour wouldn't be complete without the tropical escape of the Florida Keys south of Miami. Don't forget to pack your suit for Key West! 🏖
Capturing road trip memories
Have you discovered the American road trip of your dreams yet with this roundup of the best road trips in the USA? 🇺🇸 We haven't even made it to Hawaii (check out the road to Hana in Maui) or Alaska (see the Glenn Highway starting in Anchorage) because we focused on the continental U.S. road trips for these routes. Nonetheless, these options will surely make for beautiful memories and even more magical vistas along your scenic drives. Looking to explore the great white north next? Check our our epic ultimate road trip route across Canada for next time!
Don't forget to capture all of your road trip vibes with your family and friends with a Flytographer photoshoot along the way! 📸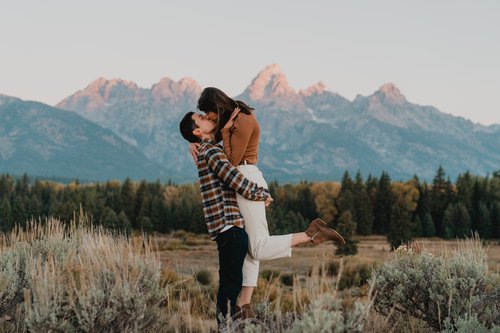 "Madison did an amazing job. We had a beautiful morning in the Tetons that she captured perfectly. She was kind and made us feel very comfortable. I will be telling all my friends about her!"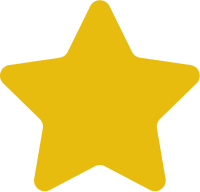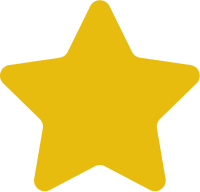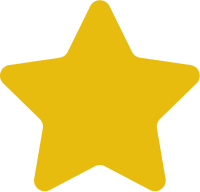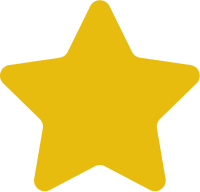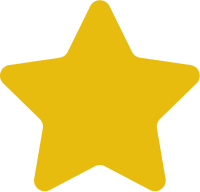 Renee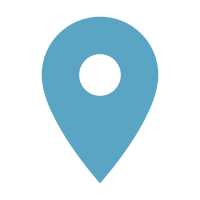 "Jenna was amazing! Had such a great eye for different shots, made us feel at ease and was very good at posing us and knowing what would look just right! We absolutely love the photos and she even did such a great job at posing our goldendoodle."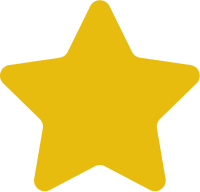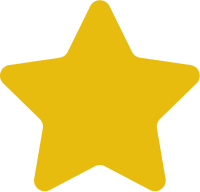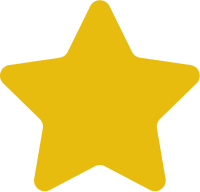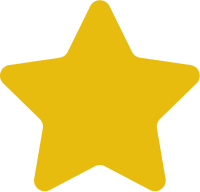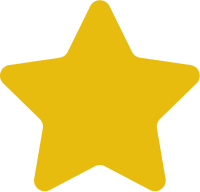 Shannon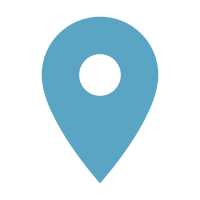 "Alex was amazing! She knew the best places to get the most epic and beautiful shots! She was so kind and fun to work with – you will not be disappointed if she is your photographer!"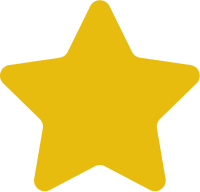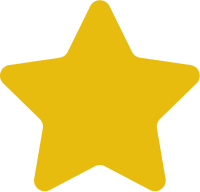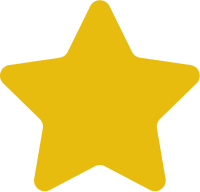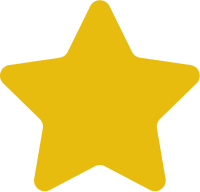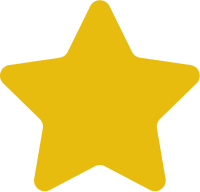 Rachel
Alex
in
Big Sky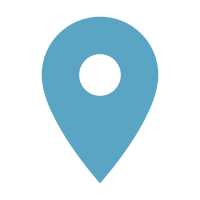 Custom Route