When is Pride Month 2021?
June 1 marks the beginning of Pride Month to recognize the achievements of the gay rights movements with massive pride celebrations happening all around the world, including in London, New York City, Los Angeles, Sao Paulo and Madrid. We have come a long way — but there is still a long way to go. Grab your rainbow flag and read on to learn more about this important history as we celebrate gay pride not only in the month of June but every day!
A brief history of Pride
The LGBTQ+ community, which includes those who identify as lesbian, gay, bisexual, transgender, queer, and more, have been marginalized and targeted in the past with horrifying hate crimes. In 1969 at the Stonewall Inn, a gay bar in NYC, the movement to fight for the right to love whoever you love and be whoever you are started with one black, transgender woman, Marsha P. Johnson. The Stonewall riots made it possible for pride celebrations today to be recognizable from miles away – with the rainbow pride flag becoming the hallmark of inclusivity for these international festivities. 
Jennifer's Proposal Story
"I realized I was in love with Becca after about 6 months of dating when we went to New York City for Pride. I proposed on Christopher Street in NYC, the site of the Stonewall Riots in 1969 that marked the beginning of the modern gay rights movement and the current location of the yearly Pride festivities.
"I got her to Greenwich Village by saying we were doing an LGBT history walking tour. Once in the park, our photographer pretended to be associated with the tour and I asked him to take a picture of us while we waited for the tour to start so he could block us out in a good spot. Immediately after, I got into position and onto one knee. I was so nervous and I think my partner and I both blacked out a little while it was happening!" — Jennifer (photographed above)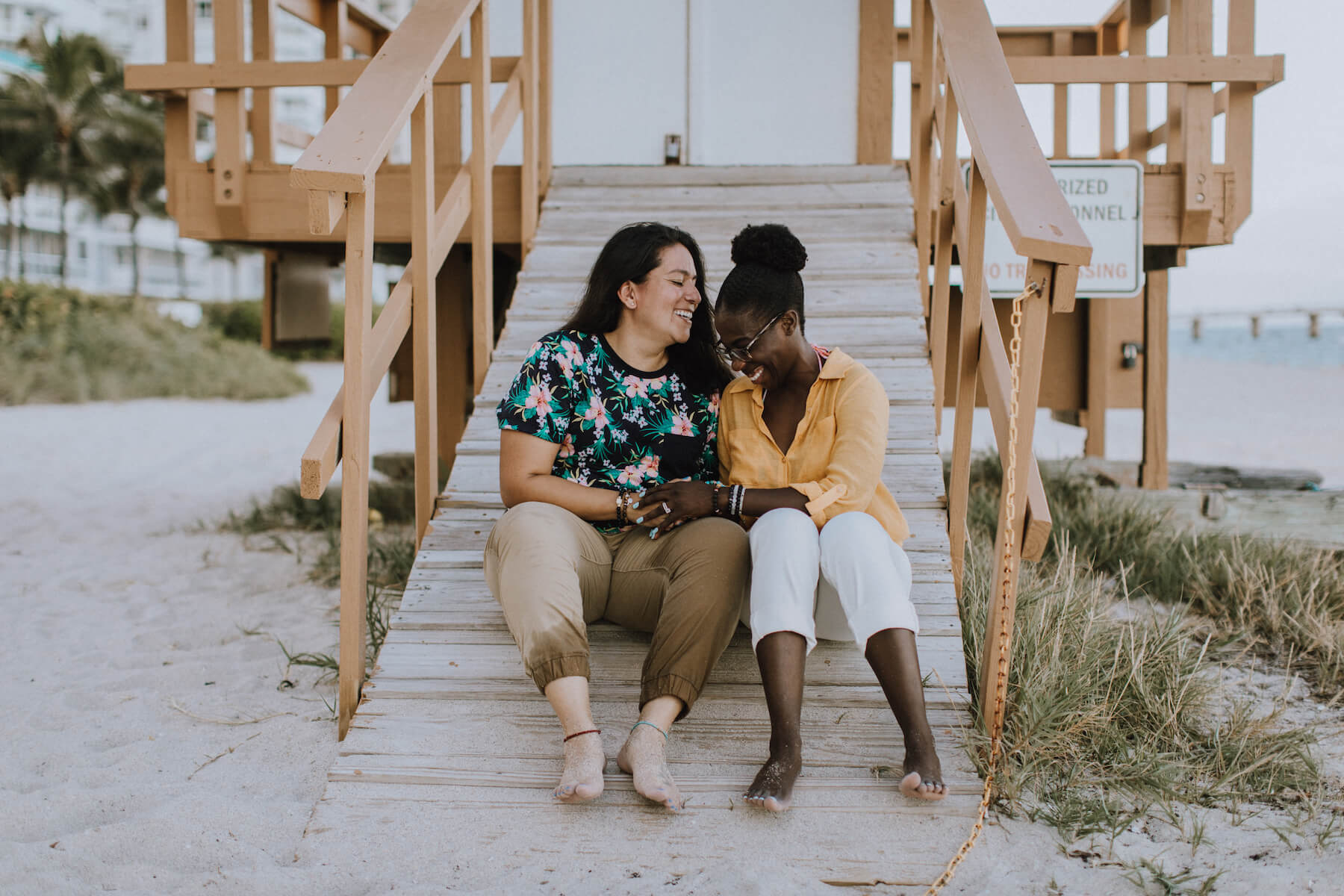 Pride during the pandemic
Even though the effects of the pandemic are at play, visibility and inclusivity is more important than ever before. Last year, London Pride 2020 held the campaign "Me! You! We! Us!" reminding us that even though there are restrictions in the world, we are in this together. 
You can find Pride events near you including safe, in-person events and virtual events like pride week, pride day, pride festivals, pride parades and pride marches. WorldPride has been hosted by major cities such as Jerusalem, London, Toronto, Madrid and New York City; Copenhagen is next in line to host WorldPride in 2021, although they had to make some changes to their plans due to coronavirus. Find a global list of events at IGLTA (International LGBTQ+ Travel Association), a non-profit organization and the world's leading network of LGBTQ+-welcoming tourism businesses to help celebrate Pride month 2021.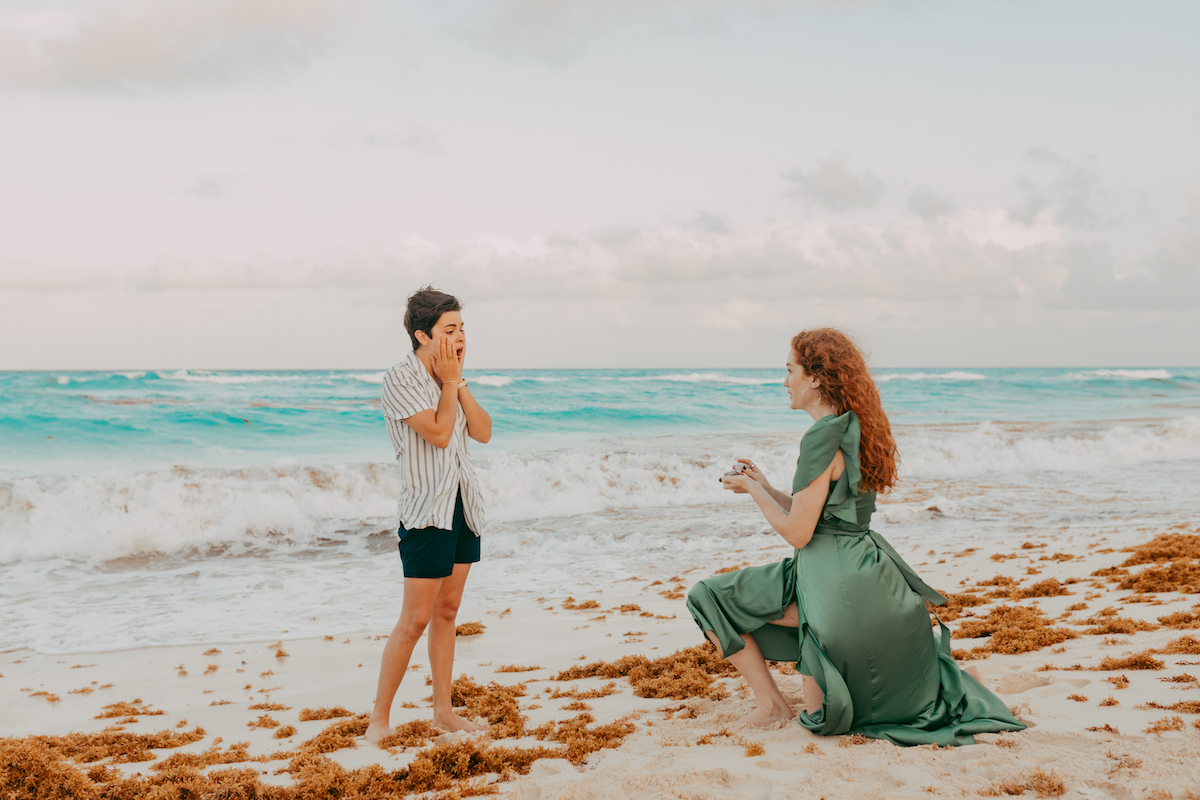 Capture your memories in Pride Month 2021
One world, one love! 🏳️‍🌈 Book a Flytographer shoot to capture the celebration of being exactly who you are with the people you love the most. Our local photographers cannot wait to meet you and capture your memories!