2020 — what a year.
So many people have suffered deeply due to COVID-19 and its many ripple effects. From healthcare and frontline workers' tireless efforts to entrepreneurs and small business owners struggling to hold on, and to the far too many who have lost loved ones, it has touched everyone. It has been a year of dichotomy — while there are millions of heartbreaking stories out there, there are also the ones that warm our hearts. Sharing these stories can make us feel less alone as we document the events of one very, very strange year.
In light of this, I wanted to share my story as the founder of a travel industry startup, and what it was like to navigate the pandemic and run a travel-dependent business when the entire world stopped travelling.  
A lot of this is still pretty raw for me, so to lighten the mood, I'll use GIFs to help tell my story.
JANUARY
2020 started off on a reallyyyyy good vibe. 
Sales were up 40% year over year, we had a fantastic team of 20, a gorgeous office downtown, and exciting work trips were on the horizon. Riding the momentum of our successful fall Global Flytographer Meetup in Santorini, we were busy planning our next big community meetup in Sicily, by far my favourite event each year. We'd captured over 3 million memories for customers since launching in 2013, and 2020 was the year in which we were finally hitting our stride.
On a personal note, I had finally returned to playing squash after a multi-year break (too distracted growing the business and raising my sons). I was finally going to prioritize myself and get in shape again doing a sport I loved.
Life was good. Things were on track!
FEBRUARY
I had been loosely watching the evolving situation in Wuhan since early January. The virologists I was now obsessively following on Twitter made me realize it was less and less likely this mystery "flu" was going to be contained … and that big trouble was brewing for the world. 
I bought a deep freezer and stocked up my house slowly over 6 weeks like a bonafide prepper. I remember telling my team and friends to prep for this too. I am sure I got a lot of eye rolls … but I had a veeeeery bad feeling deep in my gut.
I was scheduled to speak at two travel conferences in March. One in NYC and one near Dubai. I had done Shine's Keynote Speaker Bootcamp in 2019 and was excited to flex my emerging speaker muscles. I was bringing my 15-yr-old son to Dubai with me and meeting my best friend who lives in Europe there too. I was so looking forward to exploring the Middle East for the first time with two of my favourite people.
By late February, when our new bookings had slid for a week straight and cancellations had started rolling in due to the situation brewing in Lombardo, Italy, I knew I had to make a decision. I did not feel comfortable travelling far away from home with so many unknowns looming so I cancelled those trips. I also knew I needed to be at HQ with my team if we had a few bumpy days ahead. 
Welp … that was an understatement.
MARCH
We. Got. Hit. 
Our sales literally ground to a halt around mid-March. On a day where we should have had 50+ new bookings, we had ZERO. 
Travel is a seasonal industry; March is when sales start to climb again after low-season, so the timing could not have been worse. 
But it wasn't just the complete halting of revenue. What shocked us more was the tsunami of refund requests that came flooding in. Customers typically book months in advance. We suddenly had no money coming in, but even worse, we also had money flying out the door. Despite the hardship to our business, we honoured all requests for refunds as we knew our customers were also in difficult positions. 
I knew I had to act swiftly to ensure our business could survive the uncertainties ahead. Every line item in our operating expenses was scrutinized, non-mission-critical software was cut, and I made the heartbreaking decision to downsize our team. 
I felt scared and very, very alone.
APRIL
"The entire world will stop travelling" was not in any of my business contingency plans (shocking, right?), and so I needed to figure out what was next, what we could control amidst so much of what we could not.
I knew that worrying would not serve me. I needed to get battle-ready and pivot. (Note: Daily walks really helped with my mental health during this time — and still do, to this day.)
With our smaller crew now working from home, we gathered over Zoom to plot what was next. It was time to shift gears to new opportunities. How could we still be of valuable service to our customers while travel was on pause? How could we provide work for our photographers around the world? We brainstormed a few areas to test: 
Hometown photo shoots. These were non-travel shoots we have always done here and there based on customer demand, but had just not promoted in any of our marketing before. We now had an opportunity to create booking inquiry flows in our platform that addressed the unique needs of these kinds of shoots.

Travel puzzles. Everyone was nesting at home and puzzles were suddenly in demand. So we designed a series of city puzzles to nurture travel daydreams. This led us to think about other travel-inspired products we could offer while travel was halted globally.
We also reached out to check in on our global community of photographers. We did group Zoom calls, we texted over WhatsApp, and we created a video series that shared their stories on what lockdown life was like in their cities around the world. You can read those blog posts or watch those videos here.
MAY to SEPTEMBER
We got busy! We planned and executed a new Shopify online store built around travel-inspired apparel, gifts and digital products like courses, prints and presets. We called it "The Travel Shop by Flytographer" and you can see all the fun products we sell here, including our best-selling Airport Code Crewnecks.
We also took time to work on automating many parts of our booking platform and advancing our tech so our customers and photographers had a better, more streamlined booking experience for when we could get back at travel shoots again.
We started to see more bookings over the summer as customers wanted memories while they travelled closer to home. Our shoots are socially-distanced by nature, being outdoors in the city, so we were able to safely capture memories (mostly road trips and hometown shoots). Jackson Hole, WY emerged as the "new Paris" in terms of being the city with the most inquiries. We were so grateful to capture these many heartwarming hometown shoots that highlighted that simply being together with the ones you love is what truly matters. 
We also re-evaluated our responsibility to diversity, committed to reading and educating ourselves more, and launched an effort to both increase the number of Black photographers on our team and feature even more BIPOC customer stories and inspiring travel bloggers in our content. We have always made it a priority to have as much diverse representation as we can, but this year's protests and events stemming from racial injustice reminded us we could always do more … and we will continually strive for better.
OCTOBER & NOVEMBER
We found as a team that we loved the flexibility and balance of working from home but it was really challenging to brainstorm and connect over Zoom. Over the summer when the weather was fine, we were able to gather outside in my backyard for physically-distanced meetings with our chairs spread out in a very wide circle. But as the temps cooled, we realized we needed a longer-term solution for a "third space." We had recently subleased our big office downtown so that space would no longer be an option for us in future.
We needed a new place where we could connect, brainstorm, and capture content for marketing. So we decided to create a collaboration space in my home's empty, neglected basement.  
It needed a lot of TLC, but as a team, we rolled up our sleeves and painted, wallpapered, put down new floors and DIY'd it into a beautiful space that will serve our needs for the years to come. (Just don't ask about the sausage in the ceiling!) Big thanks to Metka on our marketing team who led the design. 
Although we are still in lockdown right now, we look forward to one day gathering here a few times a week, taking kayaks down to the nearby beach after work for a team paddle, and having mini brainstorm sessions in my kids' backyard treehouse during warmer months. We are calling our new space "The Nest" for now, but if you have any suggestions, we welcome your ideas! We will be posting a blog on "The Nest" soon too along with our DIY basement reno hacks. It was a really fun process. I can't wait to show you the beautiful bird wallpaper in our main meeting room!  
The future of work for us will be a mix of WFH, flex time and gathering in our Nest. It's actually kind of fun "living above the shop." I definitely don't miss getting office-ready 5x a week, commuting downtown and racing home to prepare dinner for the kids. My life is more balanced than ever in many ways. 
The other big thing that happened this fall was we released our first-ever online course: "Better Everyday Photos with your iPhone" to help our customers learn the technical features of their iPhone camera, storytelling, composition and editing tips. We worked with Flytographers in Santorini, Paris, Honolulu and London so you could virtually travel while you learn. If you want to up your iPhone photography skills, you can learn more here.
We also launched our first preset collection, so in a few clicks you can edit your iPhone photos and elevate your everyday memories. And we launched Travel Candles — my favourite scent is Golden Hour and I pretty much have it lit all day long; it smells delicious.
In partnership with our photographers, we also built out the first phase of our fine art City Prints Collection (which then launched in December) so we could help our customers "Bring Travel Home" through their gorgeous photographs in Barcelona, Bali, Amalfi Coast, Paris, Santorini, Maui, NYC and Rome.
DECEMBER
As 2020 comes to a close, this Obama GIF pretty much sums up my thoughts:
"Phew … we survived it, this dumpster fire of a year."
Although I never want to go through this again, I have to say our company is definitely stronger, wiser and more diversified from the challenges of 2020. 
We were reminded by our customers that love truly is still all around. Check out our blog on the Most Heartwarming Photos of 2020 and Our Top 30 Surprise Proposal Stories of 2020 for all the feels.
On a personal level, 2020 allowed me to spend way more time with my kids and I'll always be grateful for that. 
2021 … SO WHAT'S NEXT?
As so many of us have travel in our DNA and we've been cooped up inside, I know we are ready to ESCAPE and jump on a plane as soon as it feels safe again.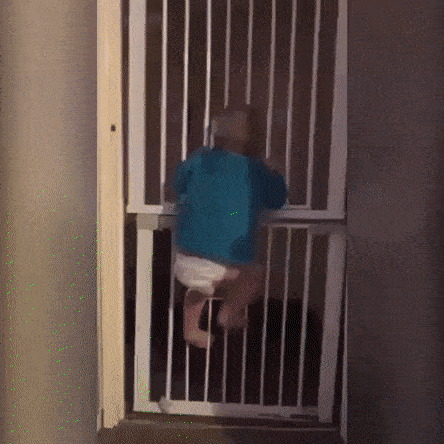 My prediction is that we will see travel begin to recover in mid-2021 as vaccines roll out, but 2022 will be the breakout year for travel. 
In the meantime, we will continue to innovate and expand into new areas, like personal-branding photoshoots. Look for our "Modern Headshot" package next month!
So that's our story in GIFs … how we got hit, pivoted, diversified, built a new nest and navigated this wild year.
My heart breaks for those who've lost loved ones and for all the small business owners who have been fighting to survive the 2020 roller coaster. I've also been inspired by our photographers who've started new businesses, written books, launched podcasts and continue to create and evolve. Entrepreneurship is a tough journey in normal times, just making it through THIS year is an accomplishment.
I am filled with gratitude that Flytographer survived and emerged stronger. I am so proud of my team's resilience, creativity, and kindness throughout it all. And as always, we look forward to capturing millions more magical memories for you, all over the world, for years and years to come.
And to 2020?
"Buh-bye!"
With appreciation and a full heart,
Nicole ❤️