We're going to let you in on a little travel secret. You've heard of Paris, the beautiful city of lights? Even more beautiful and twinkly in December. In addition to the city's usual stock of stunning bedazzled bridges and monuments, the streets and shops in Paris lavishly frost themselves in romantic layers of string lights and special holiday displays.
We can picture it now, sashaying down the Champs-Élysées with its 400 starry trees, the night just starting to dust snowflakes onto our peppermint hot cocoa—and it feels MAGICAL. The total bonus is that the cooler shoulder-season factor has trip costs dropping a bit and thinning out the tourist crowds. Pack the thick-knit mittens and get ready to enjoy a dazzling Parisian December with the locals.
(Photo: © Paris Tourist Office - Photographer : Amélie Dupont)
1. Christmas Markets
Every major neighbourhood in Paris sets up its own market, so no matter where you're staying, you've likely got a Christmas wonderland (with its Swiss-style wood chalets or tents) within walking distance. Sweets, pastries and hand-crafted gift ideas abound (plus, it's Paris, so you can legally walk around with your vin chaud—yes, it's hot wine and it's delicious). The epic Champs-Élysées market is now at the Louvre's gorgeous Tuileries gardens for the first time, running Nov. 24 to Jan. 6. And another one of our favourites is the arts-and-crafts Christmas Market Notre-Dame in Paris' 5th district (Dec. 14-23), which features ceramics, regional gastronomy, textiles and more from neighbourhood artisans.
Outside the Louvre Museum in Paris. (Photo: Flytographer Olga in Paris)
2. The Louvre (Inside and Out!)
A must-stop for any new visitors, the Louvre Museum is the world's largest art museum and a historic gem in the heart of the city (easily recognized as such thanks to its iconic glass pyramids out front). Even if you don't go inside for Mona and the 38,000 other pieces of art and artefacts, the grounds of this 12th-century palace make for a majestic wander.
The outdoor ice rink at Trocadéro. (Photo: © Paris Tourist Office - Photographer : Daniel Thierry)
3. Outdoor Ice Skating at the Eiffel Tower
Naturally, Paris has a few ideas about how to upstage your local hockey arena. The first is the Eiffel Tower. That's right, during Christmas the iron lady is decked out with special features like a Christmas Village and an ice rink for practising your Boomerang twirls. There's an ice rink that's at the tower's base, and another at the Trocadéro (which affords that stunning view of the Eiffel Tower). 
Look at all those happy Parisians ice skating inside the Grand Palais des Glaces. (Photo: © Paris Tourist Office - Photographer : © Sarah Sergent)
4. Indoor Skating at Grand Palais des Glaces
There are scads of other outdoor ice rinks peppered around Paris, but indoors, the ultimate destination is the massive Grand Palais des Glaces. It's France's largest skating rink and the light show that comes with means it might also be the most stunning.
Catching rays outside the Luxembourg Gardens. (Photo: Flytographer Olga in Paris)
5. Soak Up the Sunshine at the Luxembourg Gardens
It's hard to believe this place exists. A 1600s Medici palace with 56 acres of Boboli-inspired tree-lined promenades, flowerbeds, a fountain and pool—right in the heart of the city (it's only a 15-minute walk from Notre Dame). As a magnet for hanging-outs, the Luxembourg Gardens are a fabulous spot for people-watching or you can just sit back in a fancy French lawn chair to catch some sun in one of the most serene settings in Paris.
This could be you and your cutie outside the Eiffel Cafe! (Photo: Flytographer Rachael in Paris)
6. Essential Coffee Stop at a Parisian Café
An experience as Parisian as croissants and pastel macarons, you've got to stop in at a café and sip on your noisette (that's espresso with a drop of milk or cream), revelling in the moment's charm. Quaint spots like the popular Eiffel Cafe, (pictured above) are everywhere—follow your eyes and you can't go wrong.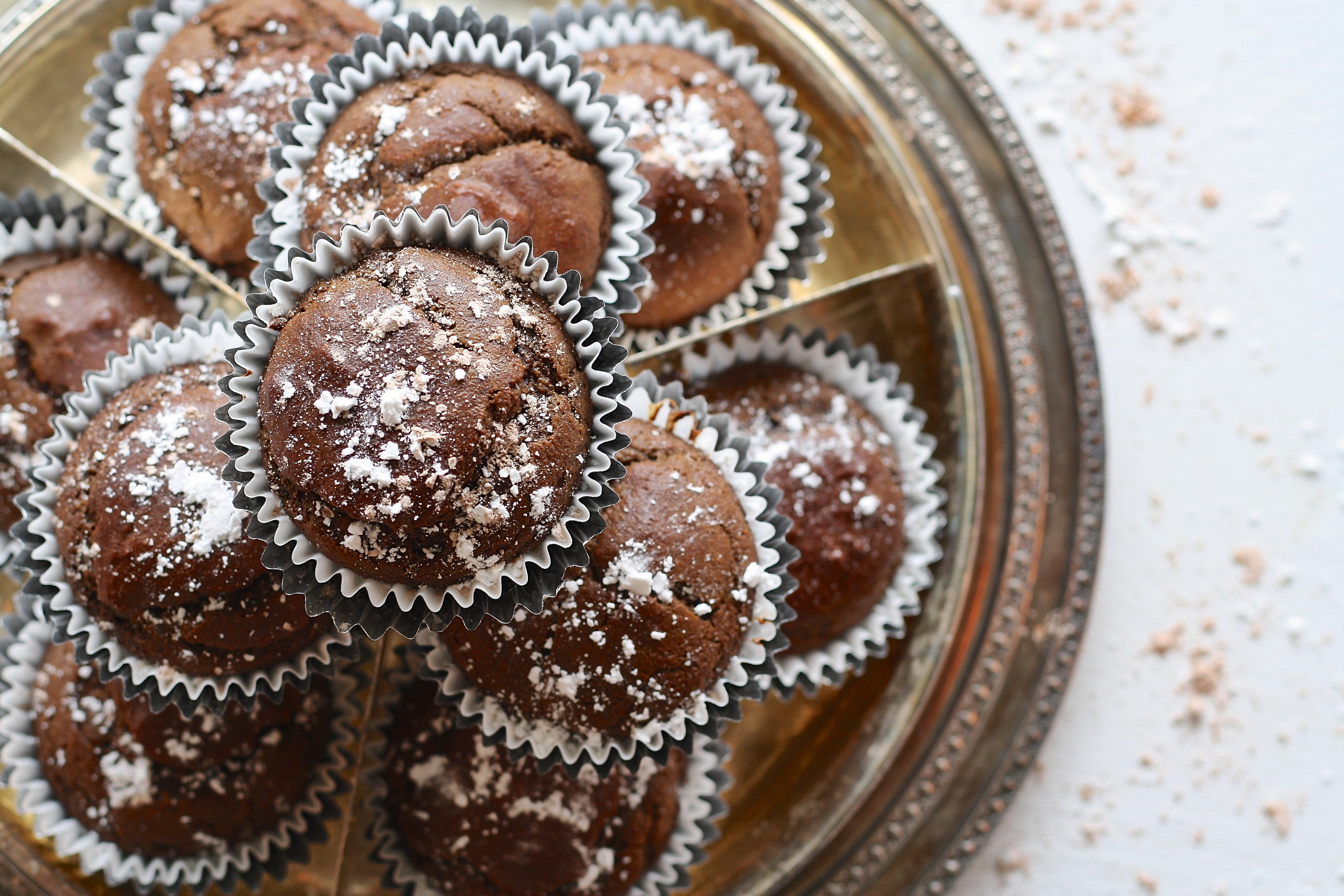 7. A To-Die-For Chocolate and Pastry Tour
For those who believe the best way to familiarize yourself with a city is to eat your way through it (preach!), this Paris Chocolate and Pastry Food Tour is the bee's knees. Small group sizes mean you won't have to throw any elbows to get to the goods, and an expert takes you through the best of any chosen neighbourhood's old-timey chocolate shops and bakeries. It sells out fast, so book ASAP (from $109).
A view from the Pont de Bir-Hakeim, just one of the gorgeous bridges that spans the Seine. (Photo: Flytographer Rachael in Paris)
Another view of the Bir-Hakeim, which houses a bike path, train tracks and a pedestrian walkway (all awesome for taking photos!). (Photo: Flytographer Rachael in Paris).
8. Two Bridges You've Gotta Meet
When you have a river snaking through the centre of a city, you better believe there are going to be some stunning bridges. In Paris' expansion around the Seine, the city has built no less than 37 bridges to bring its banks together, and, lucky you, most of them are drop-dead gorgeous. Two of our favourites would be the Pont de Bir-Hakeim or Bir-Hakeim Bridge (a trifecta of car lanes, metro tracks and pedestrian walkways) and the fabulously ostentatious Pont Alexandre III (pictured below).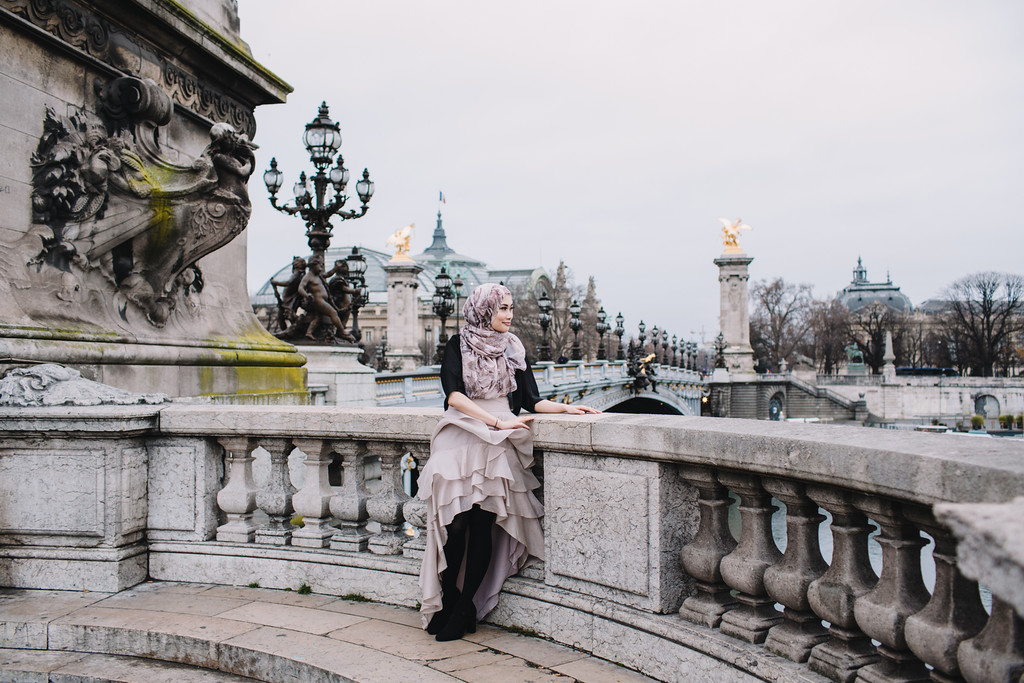 The Pont Alexandre III is a deck arch bridge in Paris that also spans the Seine. (Photo: Flytographer Olga in Paris)
The view inside Septime, a Michelin Star restaurant in Paris. (Photo: From Instagram @septimeparis)
9. A Michelin Star Dinner (That Won't Cost an Arm and a Leg)
A bucket-list venture in any city, particularly in Europe, is treating yourself to a Michelin Star dinner. There are 616 such places that hold at least one star in Paris, but for those looking to save at least some Euros for the duty-free, you could pop into a place like Septime. Inside and on the menu, it's a mix of modern Paris meets farm-to-table French country, and if the chef's special tasting menu (seven courses for 80 Euros) is too steep, our pro tip is to book for lunch (42 Euros for a four-course tasting menu). Click here for The Culture Trip's extended list of more affordable Michelin Star resto picks.
A view of a past Christmas display under the dome at Les Galeries Lafayette in Paris.
10. See the Best of Paris' Christmas Lights
We love that we can file this one under free and festive. As mentioned earlier, the Champs-Élysées is one of the city's best destinations for the unofficial seasonal sport of Christmas Lights Admiring. Champs-Élysées is a world-famous avenue where all the cool stuff happens (like the finish line for the Tour de France) and its 400 trees are illuminated with falling-star lights, all the way to the equally big deal Arc de Triomphe until Jan. 6. Not to be outdone, the department stores of Paris also put on one helluva show and the number-one, must-visit is the upmarket flagship of Galeries Lafayette (pictured above). The reveal of its Christmas window displays is international news and an event recently hosted by none other than Jessica Chastain.
Sooo when are you booking your trip to Paris and can we come with you?