Elizabeth, the stylish blogger behind Pretty Pink Tulips, discovered Flytographer a few months ago and shared her find with her readers, stating that she didn't yet know where or when, but she was using us on her next trip! We didn't have long to wait – she booked us for a family shoot in the beautiful city of Florence.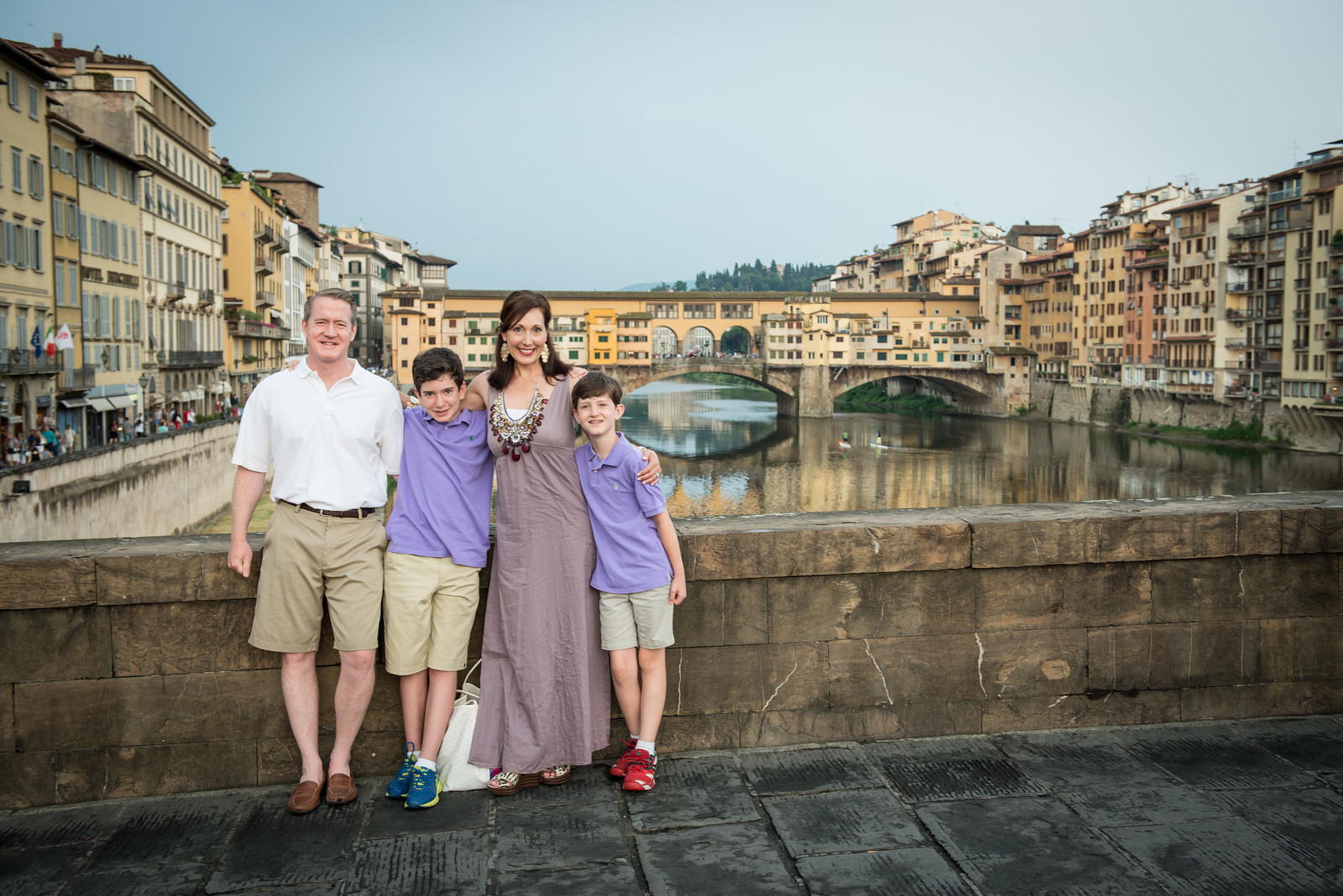 "One of the highlights of our trip to Florence, Italy was our photo shoot with the amazing Alberto! I am always the one behind the lens on our trips, so am rarely in a decent photo with the entire family. As we walked, hand in hand, through the cobblestone streets of Florence, I was happy knowing that these moments would be captured forever. When I received our photos a couple of days later, I was thrilled! I had asked that the photos be fun, with me in them and have recognizable landmarks. I got my wish and am so happy that I've already got my holiday card photo for this year! I will be booking a session for the next trip we take. This is the BEST idea and the best souvenir of any trip!" – Elizabeth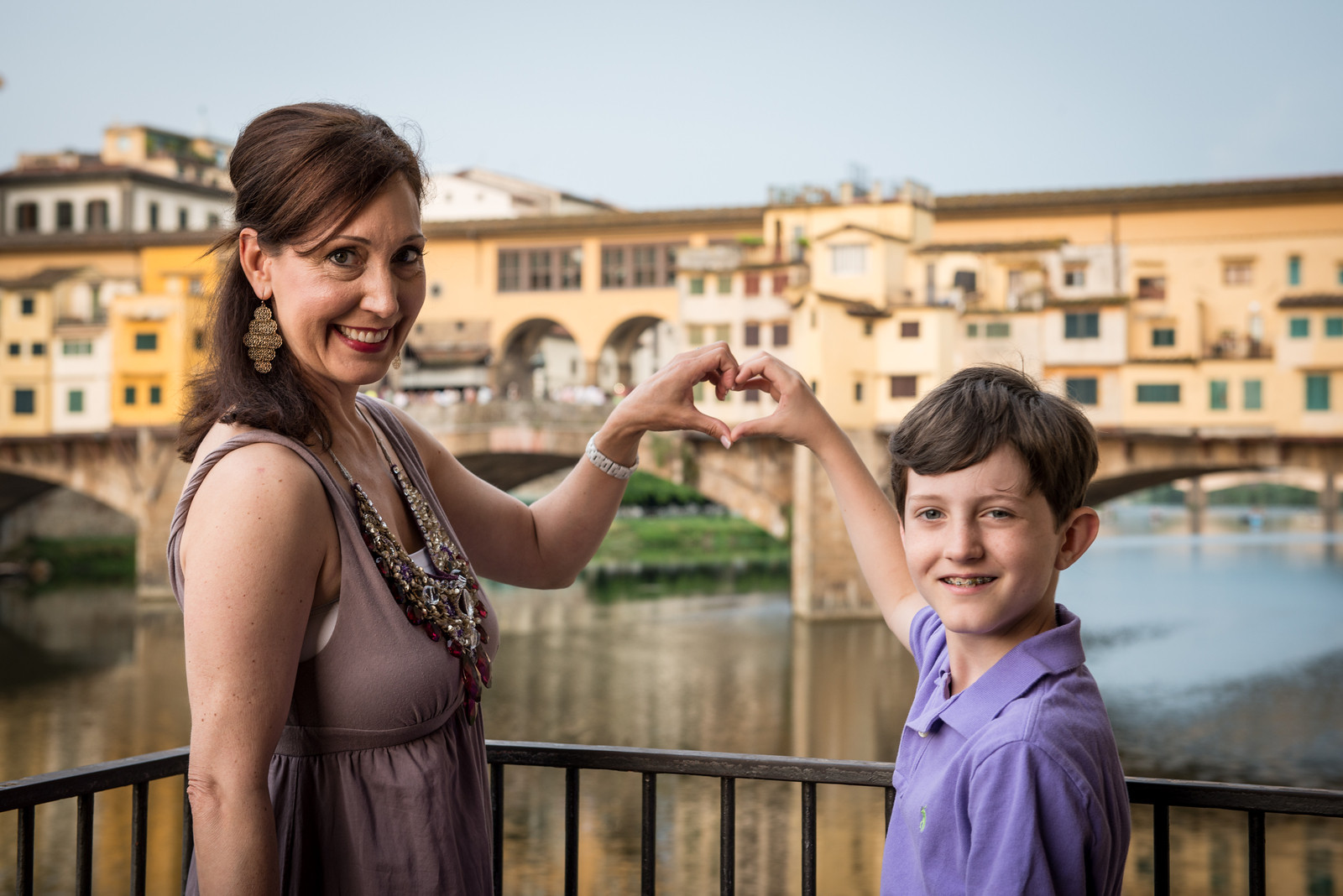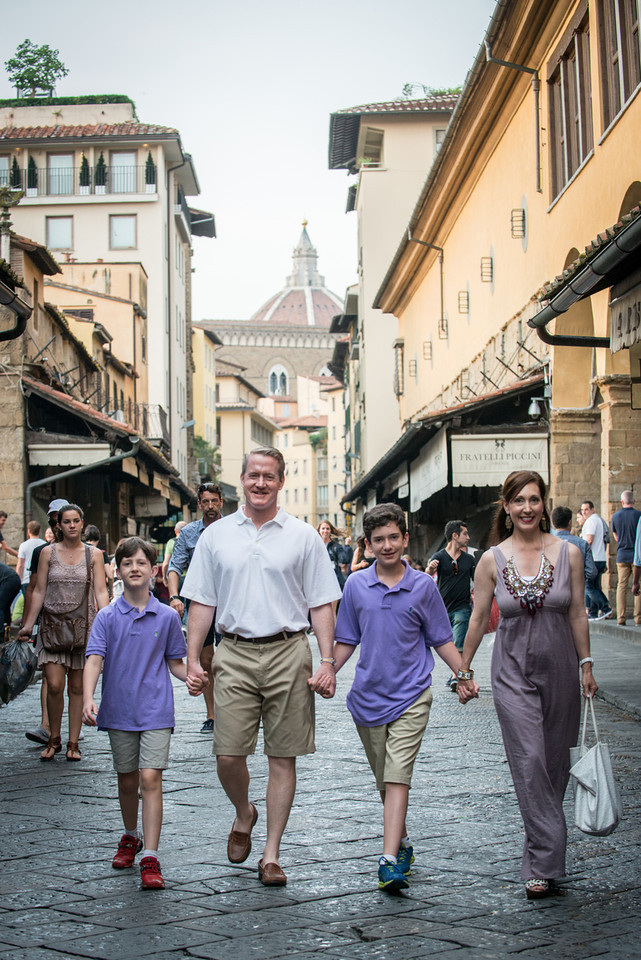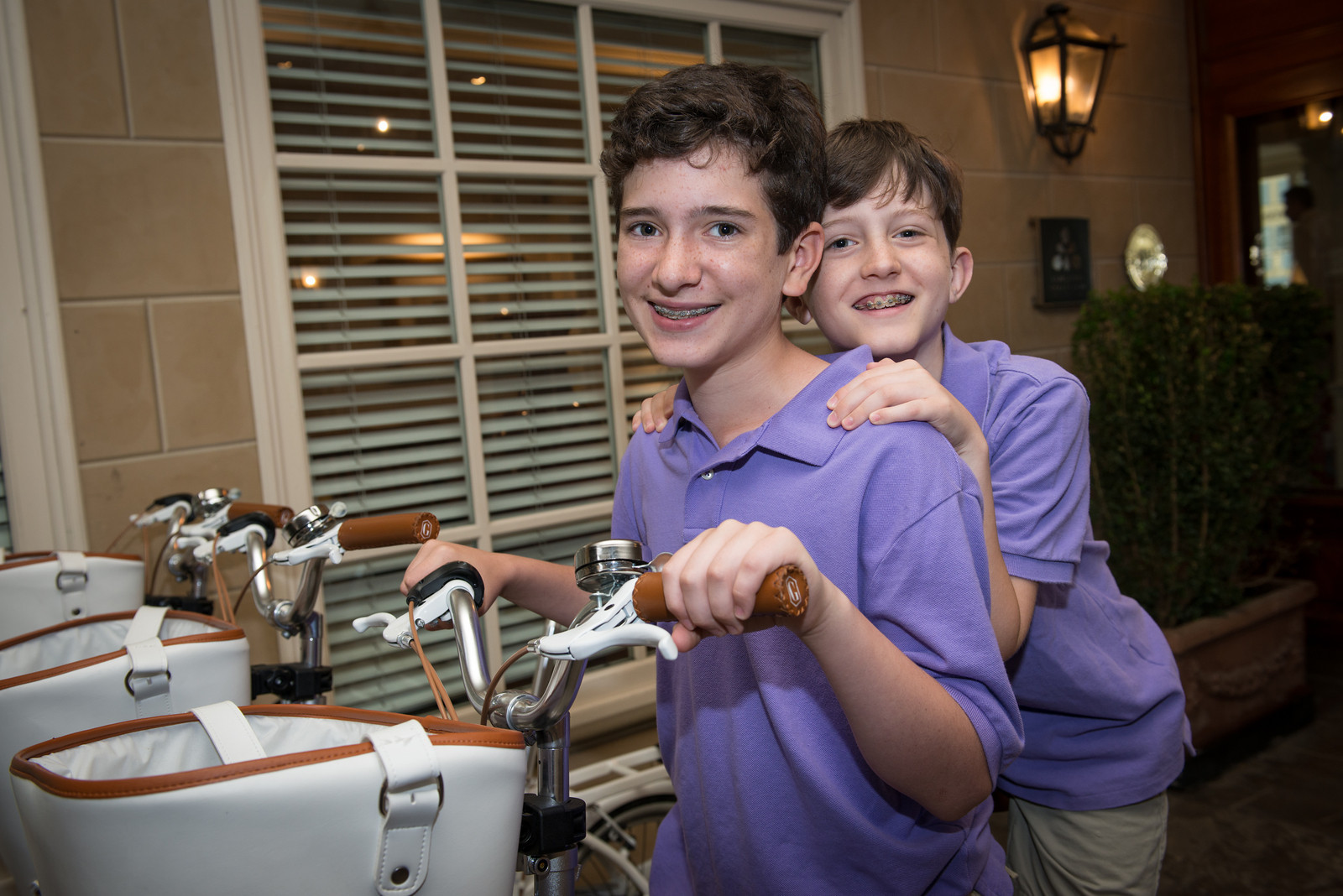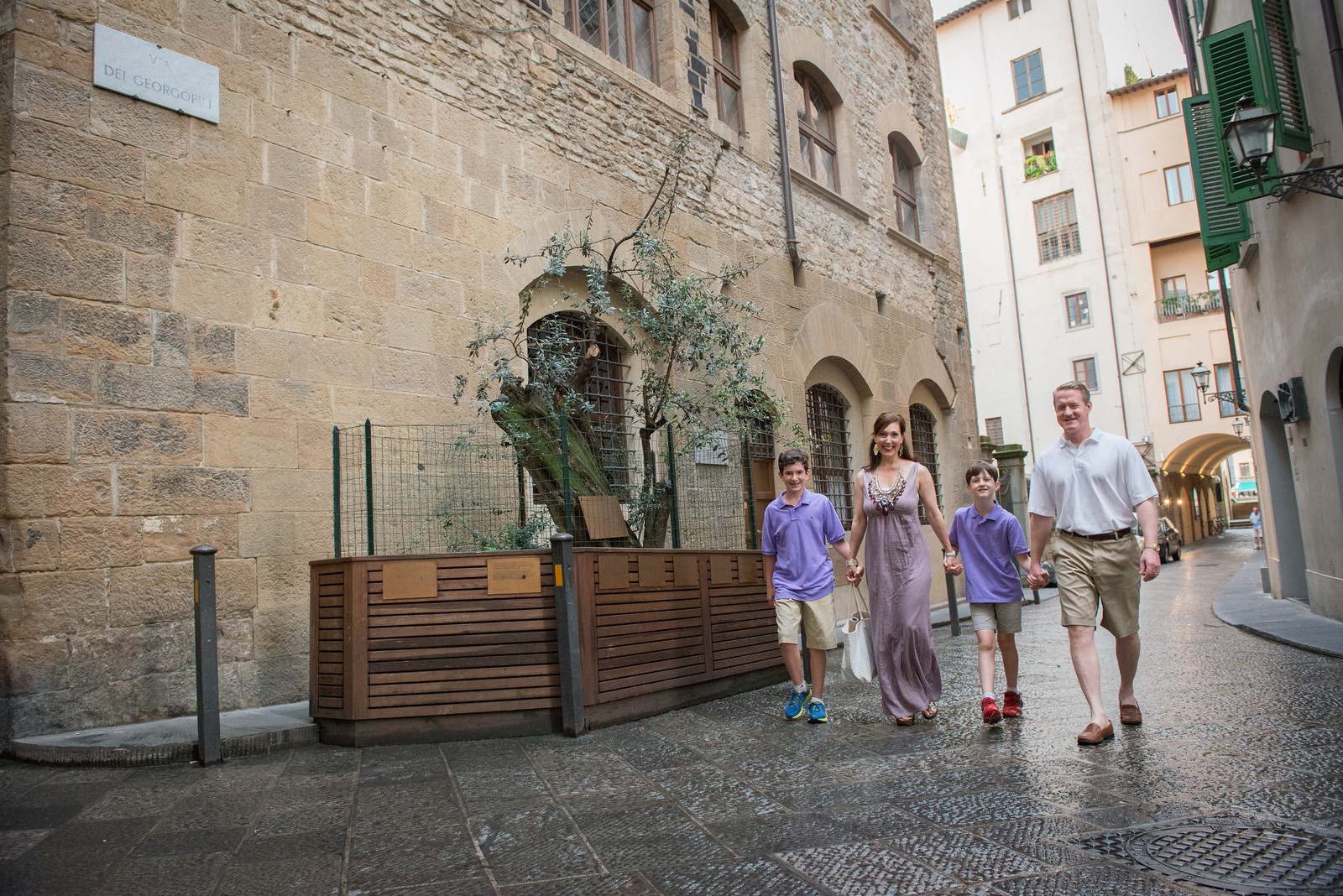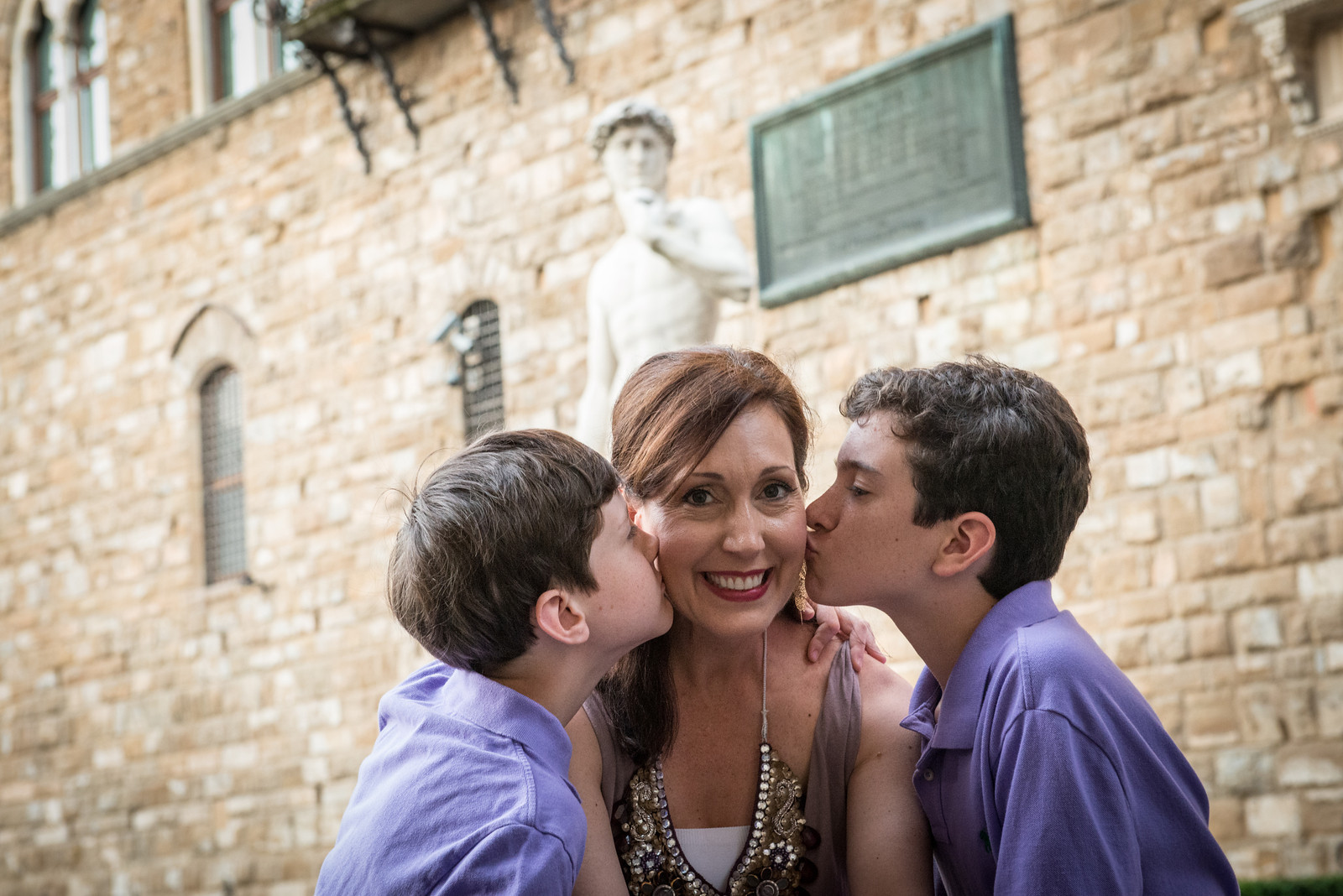 Thank you for letting us capture your gorgeous family, Elizabeth—we can't wait for your next trip!
Read more family vacation stories here.
Please share using the Share Buttons below.