See more: couples – love – honeymoon – Amsterdam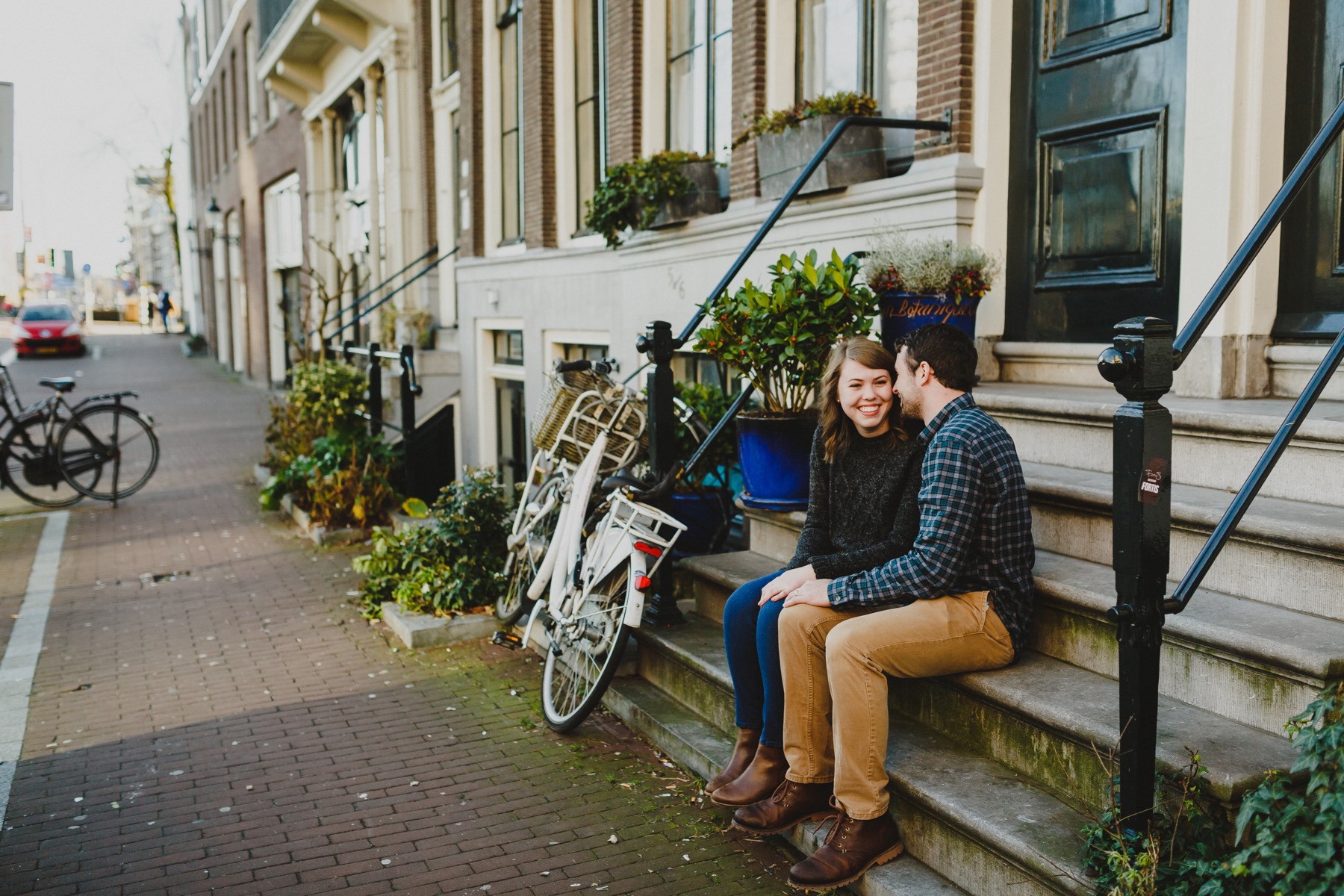 After many years together, high school sweethearts Bailie and Ian were finally able to take their dream honeymoon of a trip across Europe. Beginning in Amsterdam, Flytographer Nadine captured this adorable couple as they celebrated the greatest adventure of all – marriage!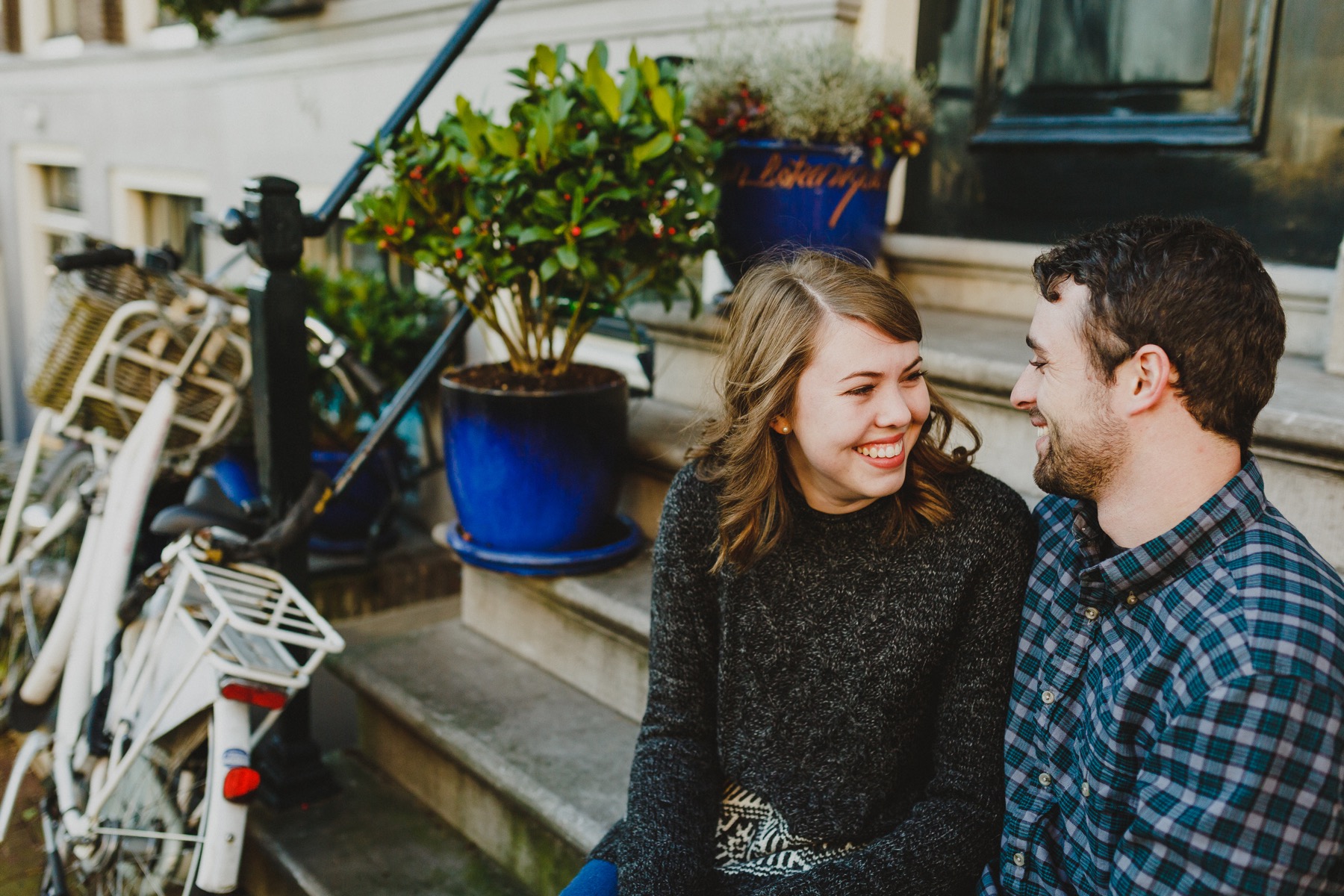 Their Story
Bailie: "My husband and I are high school sweethearts and we got married a little over a year ago, while my husband was still finishing college. We always knew we wanted to take a trip to Europe together, and we had the perfect opportunity to take a four-week trip this winter.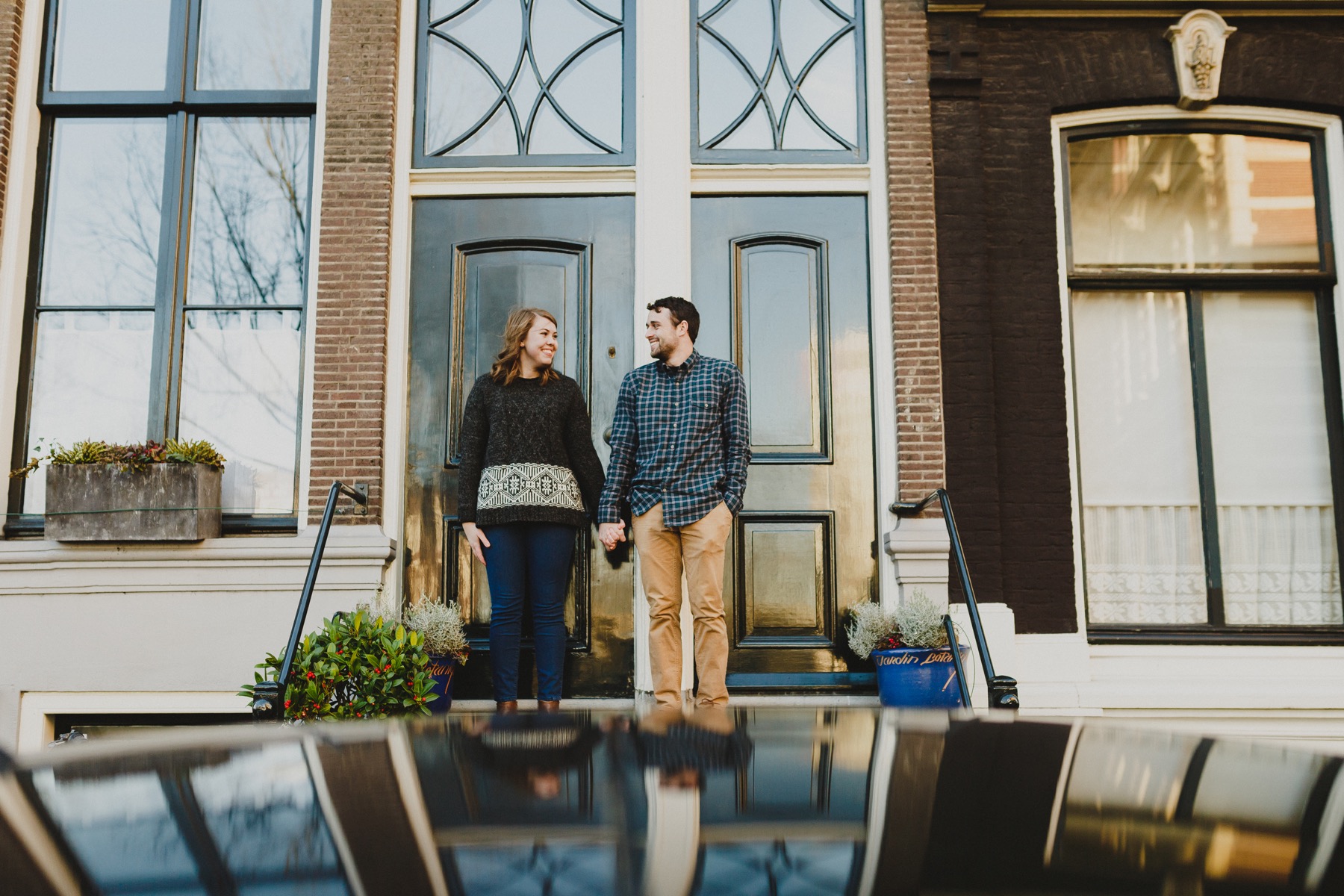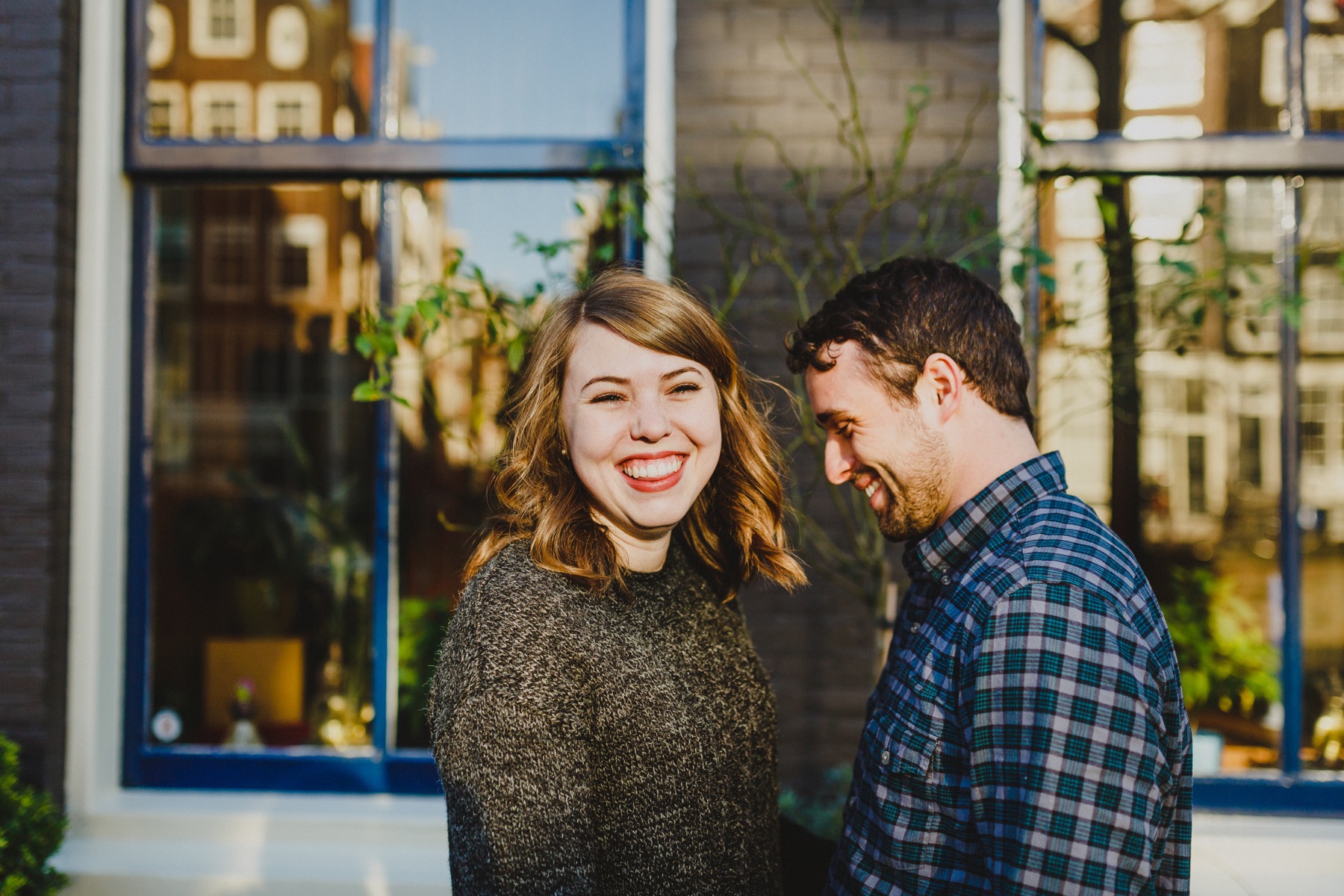 "Amsterdam was our first stop, and being such a picturesque city, we thought it would be fun to have some pictures taken to capture the beginning of this once-in-a-lifetime trip. We had so many wonderful experiences in Amsterdam, but my favorite was on the one day we had sunshine (it rained during the majority of our trip) and we walked through a few of the outdoor markets. I bought the most beautiful bundle of pink tulips just to carry around and enjoy for a few hours.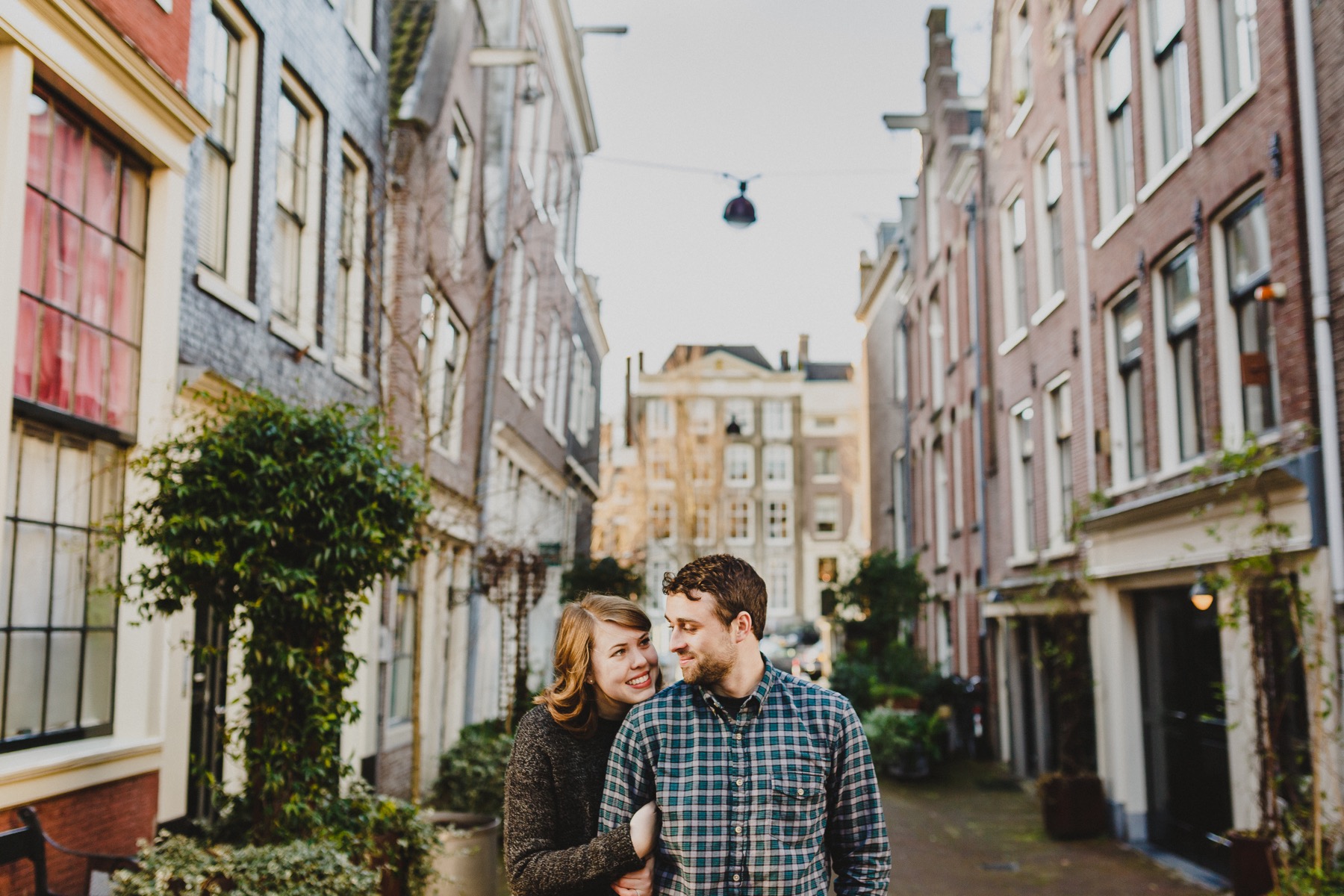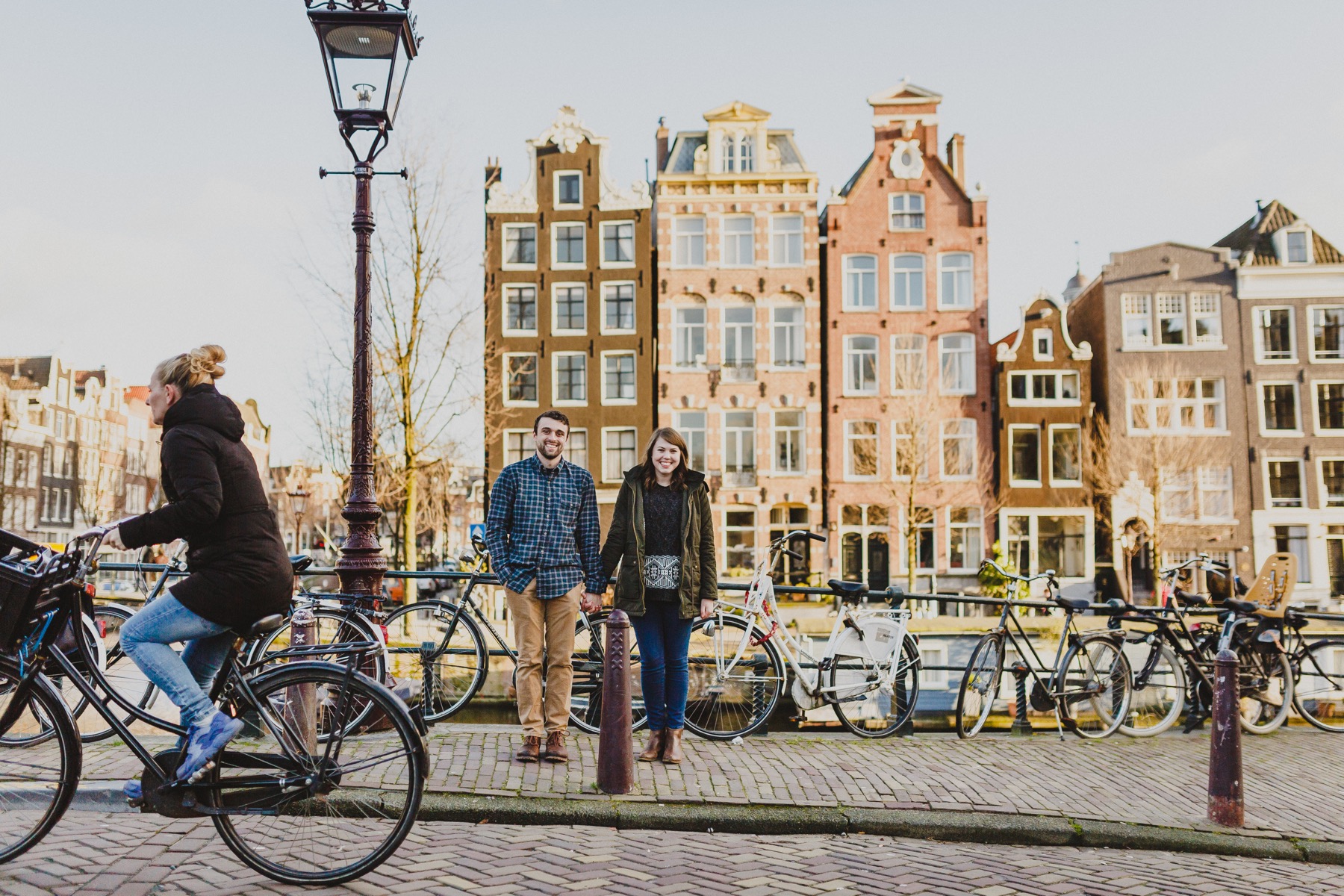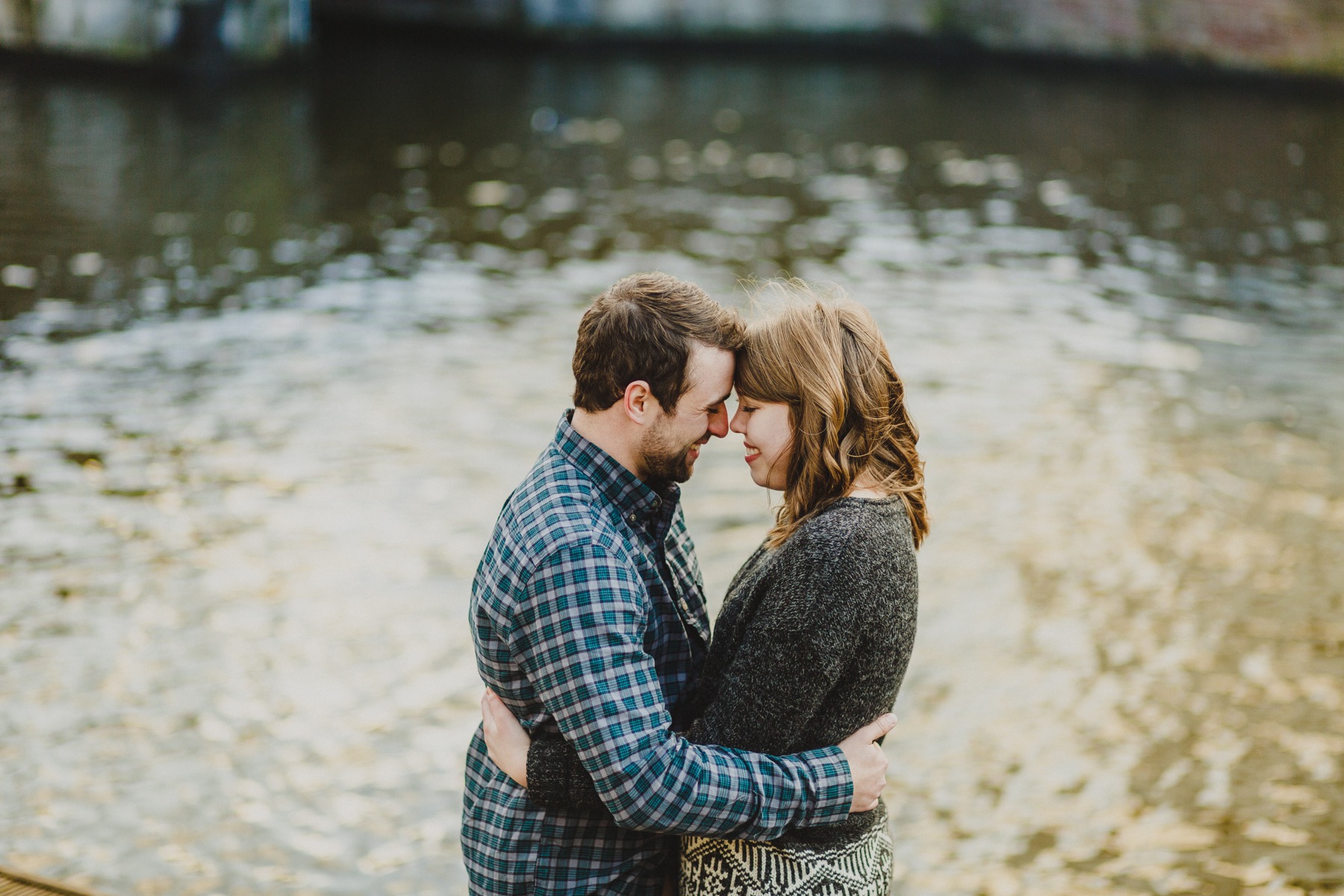 "I find that sometimes the most important thing to do when I travel is to just slow down, not worry about rushing to the next attraction, but just soak in the beauty right in front of my eyes. When we travel, we like to plan a few things, but we like to leave a lot of space in our schedule for the spontaneous adventures we happen upon.
"On our last night in Amsterdam, we didn't have any plans. Being a little hungry, we stopped by a café away from the city center. It appeared to be crowded with locals who were enjoying their Saturday night, so we decided to stop and order some snacks and drinks. We found a deck of cards in the corner of the café, and we stayed there late into the night playing games and tasting local brews.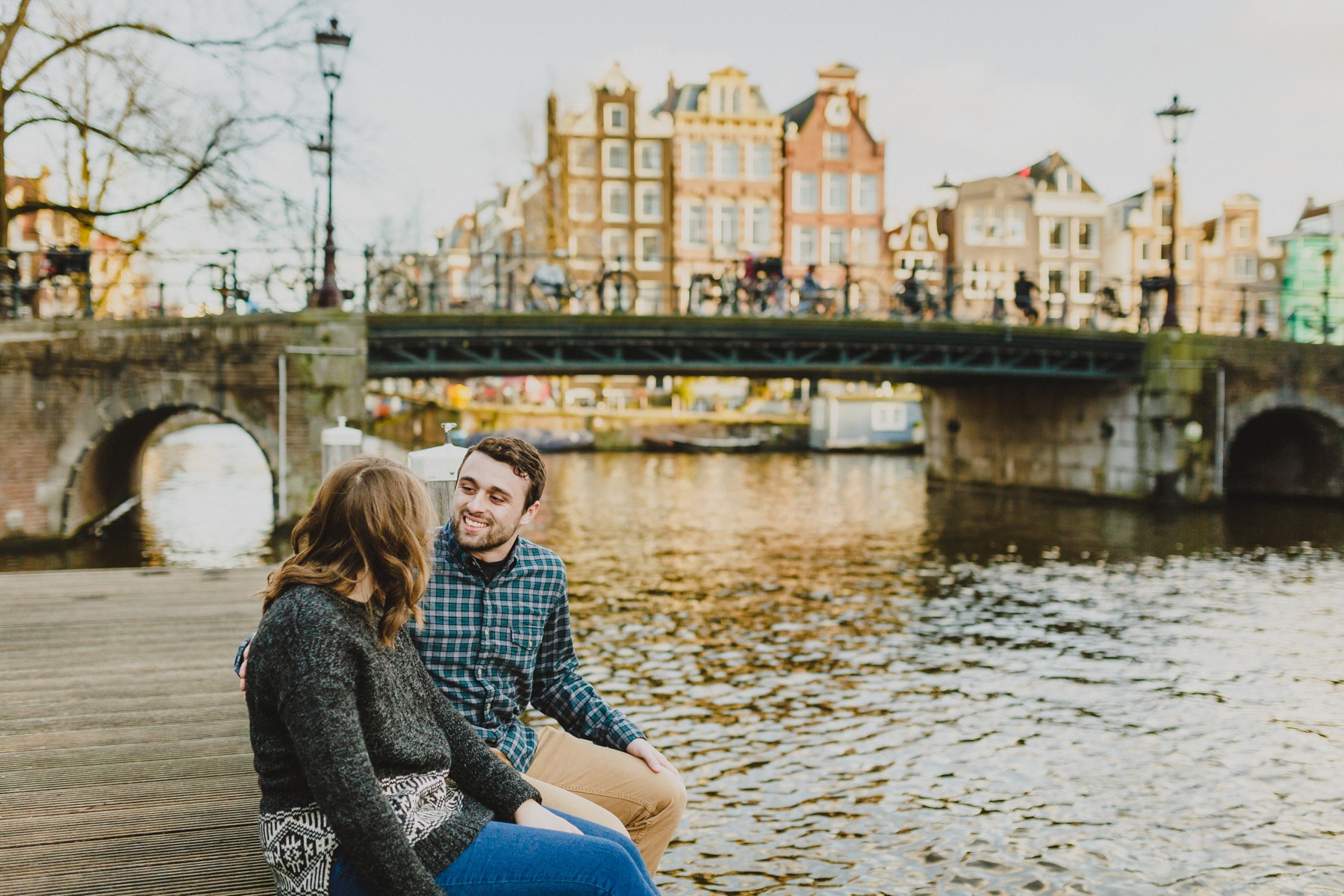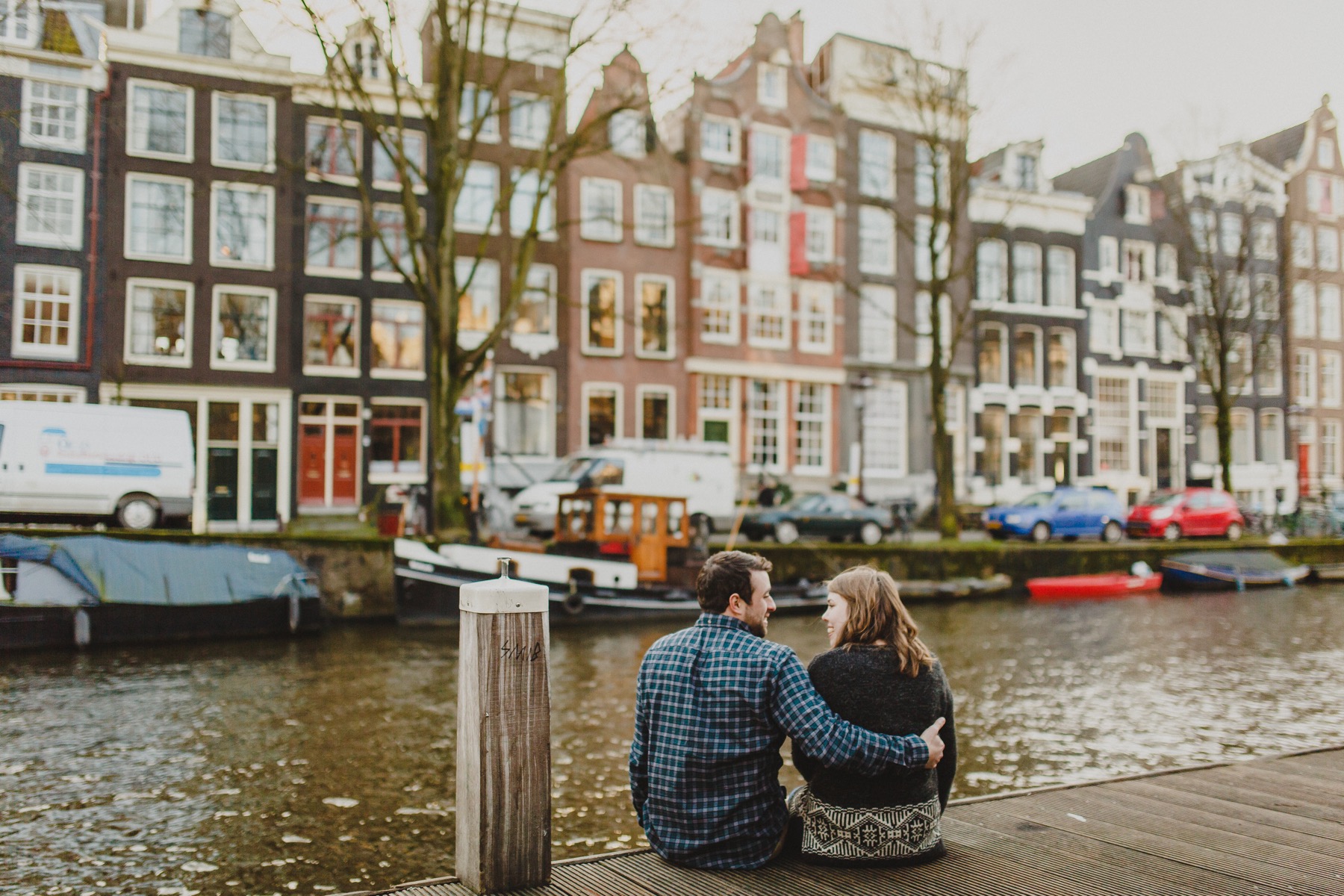 "My top tip for others traveling to Amsterdam is to get out and explore, even if it is raining, and be ready to dodge cyclists the whole time! The best cup of coffee I had was at Screaming Beans in the Jordaan area. My favourite restaurant was Winkel – they have the most heavenly apple pie. It's a must-try! My most memorable experience was seeing the sun set over the canals in the Jordaan district on the one perfectly sunny day we had in Amsterdam.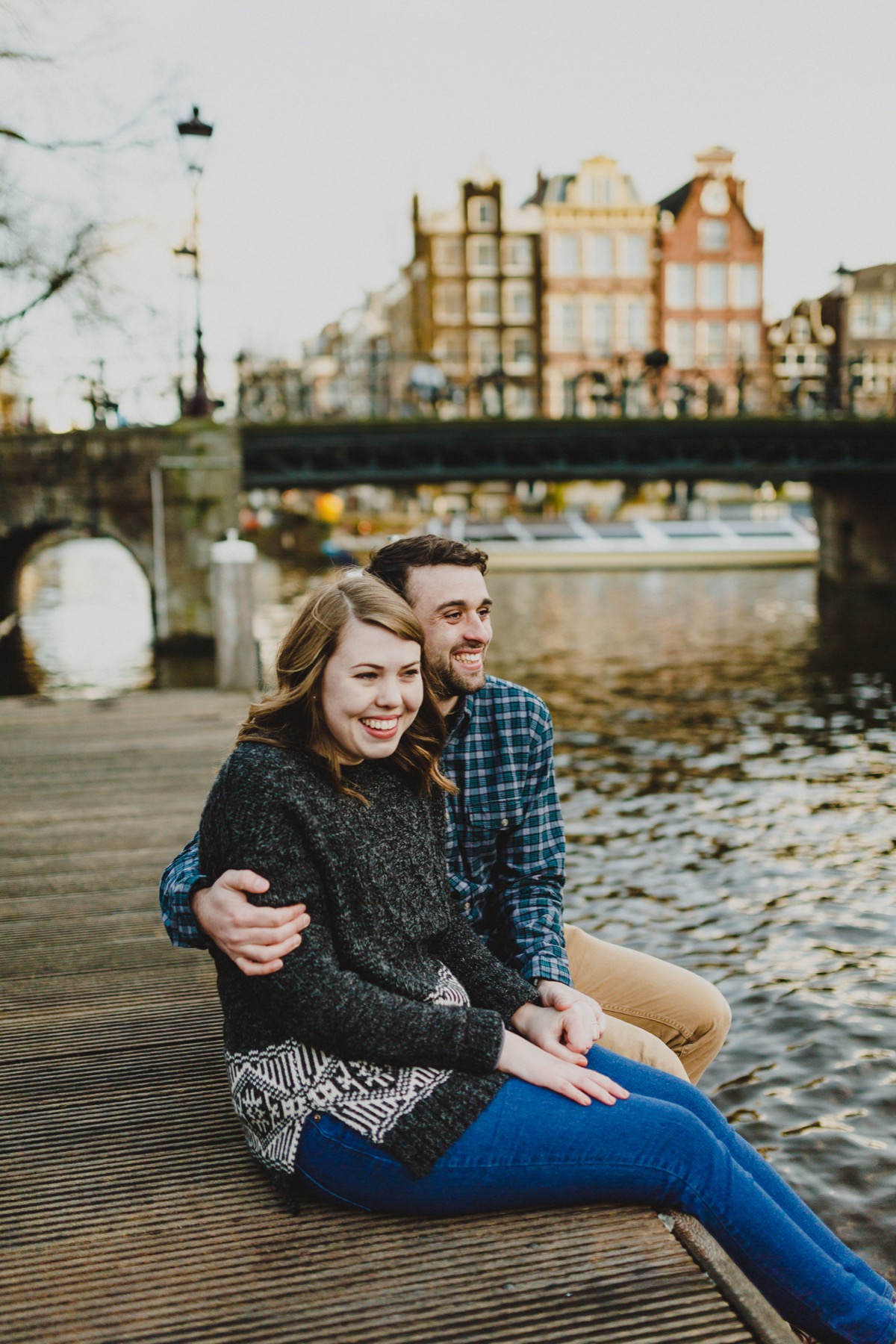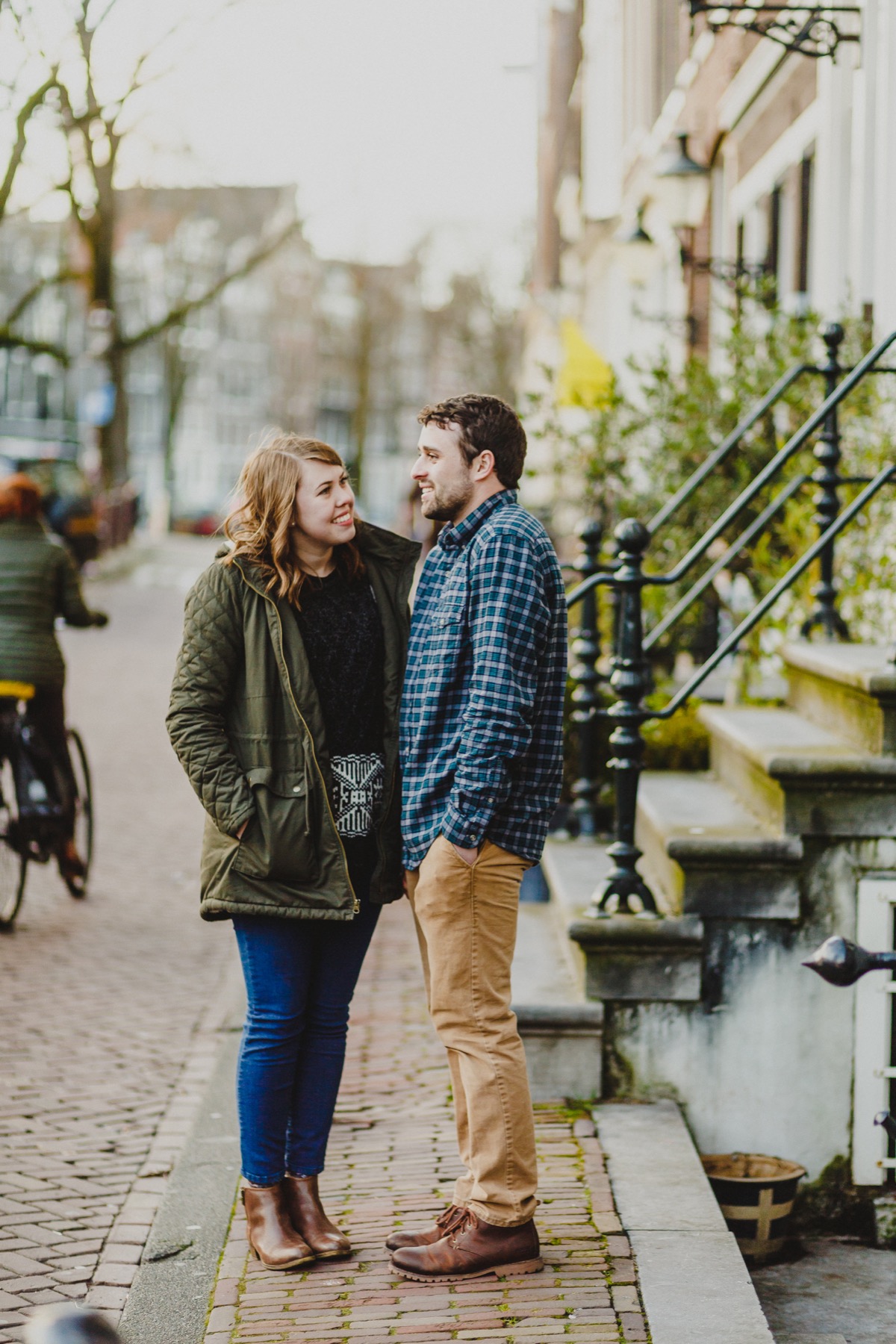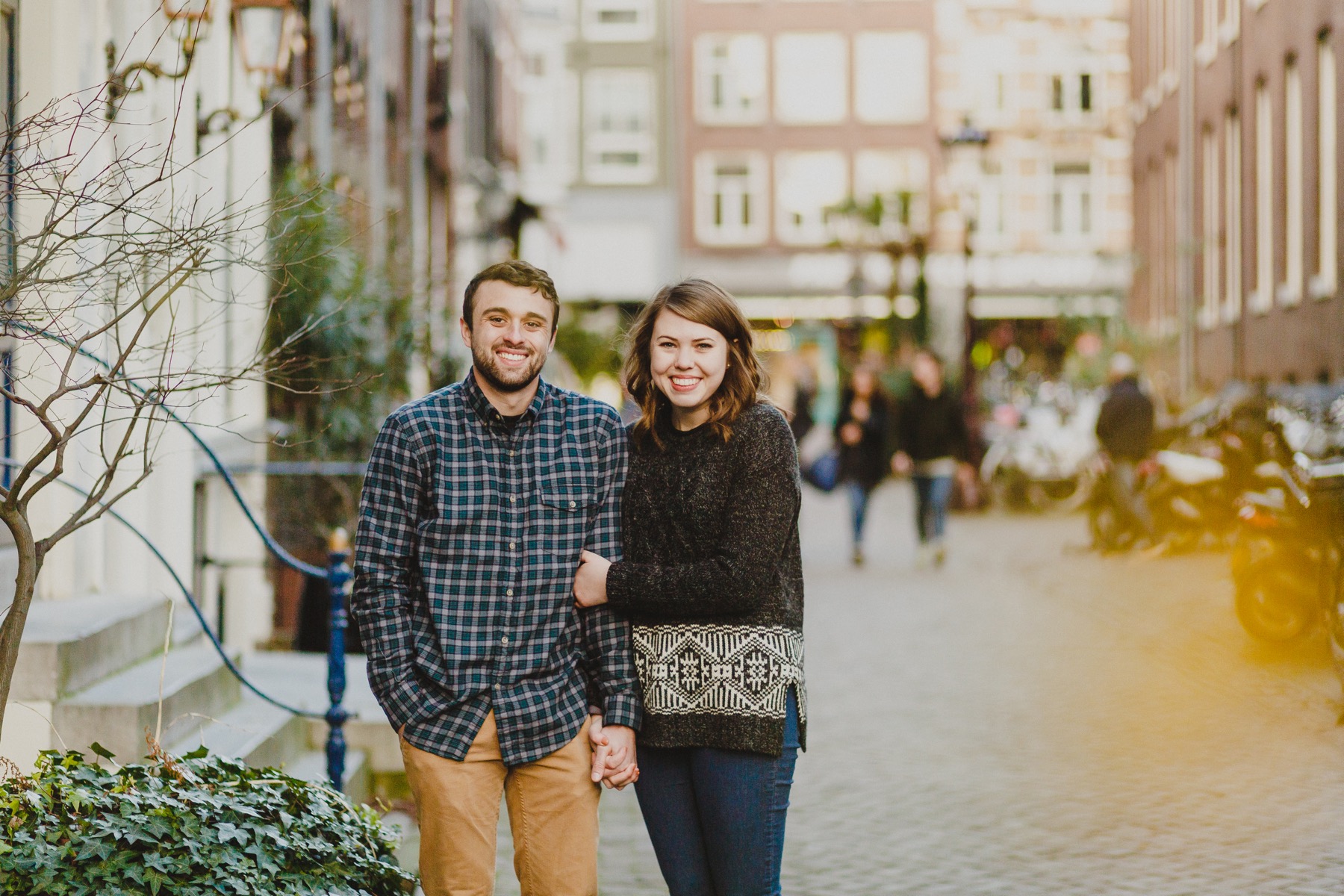 "Having our pictures taken by a local photographer, Nadine, was a highlight of our trip to Amsterdam. She knew the perfect locations and made us feel like naturals in front of the camera. We are thrilled with the images we received from our shoot. Nadine perfectly captured our personalities and the love my husband and I have for each other. We will always treasure our time with her and the memories we made in such a fun city!"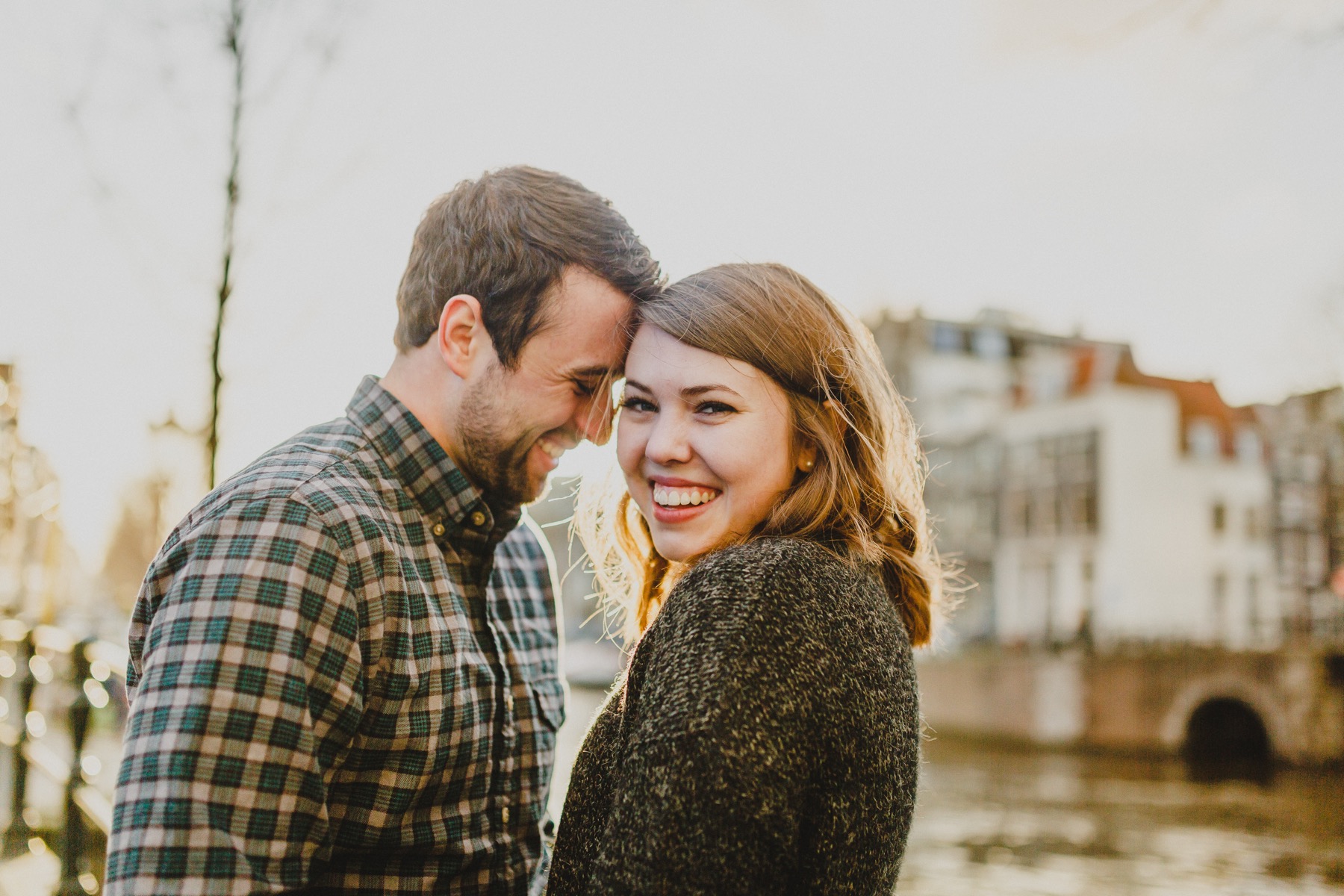 Looking to capture your honeymoon memories?