Best Fall Vacations
We love fall most of all. 🧡 The fall season, also known as the "shoulder season," is a perfect time for travel. Temperatures are pleasant, the big crowds are gone, and the photo ops are simply sublime. What could be better than some stunning fall foliage as a backdrop for a fall photoshoot? If you're curious about the best fall destinations to visit this year to capture unforgettable moments, you're in the right place. This blog will guide you through the Top 10 Best Places to Visit in the Fall. 🍂🍁
We easily connect people with trusted photographers for fun photo shoots and have captured over three million memories worldwide. The magic of Flytographer is both the experience and the photos. Explore the city with a fun, talented photographer and get wall-worthy photos to relive your trip, forever. 
Let's dive right in!
TLDR
1. Munich, Germany
Munich is a city steeped in tradition, rich architecture, and vast green spaces. However, in autumn, the city's greenery transforms into a spectacular display of oranges, golds, and vibrant yellows! 😍 The Bavarian capital is a true gem for fall activities. Taking a leisurely stroll along the banks of the river Isar or exploring the gardens of Nymphenburg Palace are excellent options for leaf-peeping. Another unmissable spot is the English Garden, renowned as one of the world's largest and most beautiful urban parks. 
Of course, we can't talk about Munich in the autumn without mentioning the city's most anticipated fall festival: Oktoberfest. 🍺🇩🇪 Running from mid-September to early October, Oktoberfest offers the chance to savour the finest beers from the best breweries in Bavaria and all of Germany, as well as delicious apple ciders. This is by far one of the best places to visit in the fall!
Hot tip: While in Munich, consider taking a day trip to Neuschwanstein Castle, which looks even more impressive amidst dazzling foliage. This is the castle that inspired Cinderella Castle, so prepare to be enchanted! ✨
2. Kyoto, Japan
Your fall bucket list is not complete without the "Eternal City." If you think Japan is all about sakura season, wait until you experience the fall colours in Kyoto. 🎌 The changing leaves of ginkgo and maple trees create a breathtaking spectacle throughout most of the city. Its Shinto temples, Zen gardens, and many parks all provide dream-like backdrops painted in fantastic autumn colours. Among the many places you can go leaf-peeping, the iconic Kiyomizu-dera Temple is a winner. This temple stands atop a hill, offering panoramic views. Other must-visit locations include Eikando Zenrinji Temple and Tofukuji Temple, both surrounded by thousands of maple trees that turn vibrant shades of red – nothing short of cinematic! 🎥⭐
Speaking of superb views, Arashiyama, a district on the outskirts of Kyoto famous for its stunning bamboo forest, also provides a spectacular sight during autumn. The striking contrast between the colourful trees and the turquoise waters of the river flowing beneath is absolutely gorgeous. 👌
3. New York City, USA
NYC is popular all year round, but if you're looking to enjoy the Big Apple with fewer crowds, fall is the best time of year. 👍 As a delightful bonus, the scenery transforms into a fantastic display of colours on almost every street. What could be a better place to visit during autumn in New York City than Central Park? From early October, it bursts into a riot of colours, and you'll find photogenic and romantic spots on every corner.
Fall in NYC is also synonymous with Halloween and the world-famous Macy's Thanksgiving Day Parade, two quintessential American events. The spooky season brings an extra nice background for photos with facades and shops everywhere decorated with pumpkins and scary creatures. 🎃👻
To escape the hustle and bustle, head to Hudson Valley. Just a 2.5-hour drive north of the city, this region is known for its breathtaking foliage and great fall outdoor activities, including getting lost at pumpkin patches and going apple picking at local farms. That's real fall fun! 🍎

Extra tips: three other American cities that exude mesmerizing autumn colours are Washington DC; Boston, Massachusetts; and Philadelphia, Pennsylvania; all within driving distance from NYC.
4. Cabo San Lucas, Mexico
On the southern tip of the Baja California Peninsula, Cabo San Lucas is one of Mexico's most popular vacation spots offering amazing activities all year round. While you won't experience the typical fall foliage, this Mexican gem puts on a different show and makes for one of the best places to visit in the fall. With the weather cooling off a bit and plenty of sunny days, autumn in Cabo is the best time for scuba diving and snorkelling. 🐠 The pleasant temperature is also ideal for strolling around the marina and the city's charming streets. 
For culture buffs, Cabo hosts a variety of events during the fall, including the Life Luxe Jazz Festival and the Los Cabos Film Festival. You can also partake in the celebration of the Day of the Dead, a traditional Mexican holiday. Think this sounds gloomy? Be prepared for vibrant parades, plenty of music and dancing, and locals dressed in skull and skeleton costumes. 💀 🎉
5. Grand Canyon, USA
Believe it or not, experiencing the Grand Canyon National Park during the fall can be even more breathtaking than visiting in the summer. With fewer crowds, you can marvel at the epic landscape and capture the scenery without people stepping into your frame. Temperatures are also much more pleasant, making it perfect for exploring the different hiking trails that cut through the majestic rocks. 🥾
To boot, during fall there's a higher chance of spotting wildlife like chipmunks, squirrels, mule deer, and even elks. A fall trip to the Grand Canyon gets even better if you visit the North Rim. In late September or early October, the aspen trees in the area turn vibrant hues of yellow and gold. Just keep it a secret, okay? 😉
For more beautiful rocks, Zion National Park in Utah is also great, and it's a lot emptier during the autumn months. Also in the Southwest, Rocky Mountains National Park in Colorado is a great bet for a fall trip.
6. Lake Como, Italy
How about a dreamy fall getaway paired with some wonderful Italian wine tasting? 🍷 The Lake Como region is not only famous for its exceptional wineries but also for its small towns with charming cobblestone streets and idyllic piazzas. Of course, the fall foliage is also gorgeous, covering the already stunning landscape composed of Italian gardens, palatial villas, and medieval monasteries with a spectacular palette of warm colours. Add the blue skies and the shimmering waters of the lake, and you have a winning combination that makes Lake Como one of the most perfect places to visit in the fall, especially for outdoor photoshoots. 📸
7. New England, USA
On the East Coast, the New England region really sets the perfect stage for all your autumn dreams. Starting in mid-September and peaking in mid-October, the entire region becomes an autumnal extravaganza. By late October, parks and gardens are filled with dry leaves, and there's nothing quite like tossing them into the air and feeling the satisfying crunch beneath your boots. 👢
There are many places in New England to visit during the shoulder season, including Massachusetts, Maine, Connecticut, Rhode Island, Vermont, New Hampshire, and Virginia. The best way to explore these states is by taking a road trip. The Kancamagus Highway is a local favourite scenic drive crossing the White Mountain National Forest and the Appalachian Trail. Another sought-after destination is Acadia National Park in Maine, considered one of the best places to experience autumn in America. 🇺🇲
If you're looking for a twist in the autumn scenery, Martha's Vineyard, Nantucket Island, and Cape Cod in Massachusetts boast picturesque beaches and beautiful lighthouses. ⛵

Looking for more fall driving tips in the US? Consider taking a journey on the Blue Ridge Parkway, which passes just outside Asheville. This scenic route offers a relaxing drive with breathtaking fall foliage and stunning vistas. It stretches through Virginia and North Carolina, connecting Shenandoah National Park in Virginia to Great Smoky Mountains National Park on the Tennessee border. This picturesque drive also traverses the beautiful Blue Ridge Mountains.
8. London, United Kingdom
Fall vibes in London are simply delightful. 🇬🇧 The city's world-famous parks are adorned with a beautiful palette of reds, golds, yellows, and oranges, transforming into scenic byways with endless photo opportunities. The fall foliage is at its peak from mid to late October and occasionally lasts until November. Among the best spots to immerse yourself in autumn grandeur are Richmond Park, Chelsea Embankment, Regent's Park, Hyde Park, and St. James's Park. The latter is a stone's throw away from where the King lives. 👑

Fancy a road trip? London is a great starting point to explore other parts of England and other countries where fall is equally magnificent. 🚗 Dublin and Edinburgh are some more of the best places to visit in the fall in Ireland and Scotland. 
9. Lake Tahoe, USA
On the border of California and Nevada, Lake Tahoe is a unique vacation spot boasting breathtaking natural beauty in every season. But autumn brings crisp, clear air and awe-inspiring vistas that are irresistible. The prime time to witness vibrant fall foliage in Lake Tahoe is early to mid-October, when the aspen and cottonwood trees undergo their remarkable transformation. Warm and sunny days with vibrant blue skies enhance the stunning colours all around. Also, the crowds vanish, leaving behind a sense of tranquillity. ☮️
A fantastic place to visit is Fallen Leaf Lake, known for hiking, biking, camping, kayaking, and fishing opportunities. Additionally, you can explore Eagle Falls and Cascade Falls on the southern shores of Lake Tahoe for spectacular waterfalls. The small towns throughout the region are also worth exploring. In Markleeville, for instance, there is the highly rated Grover Hot Springs State Park, which is in the middle of a stunning valley. 😯

The Columbia River Gorge further north in Oregon is another glorious spot to visit during fall on the West Coast.
10. Prague, Czech Republic
In October, autumn hues begin to paint Prague's parks, making the "Golden City" even more golden! The rustic tones of the trees combined with the red roofs of the old buildings in the historic district and the misty mornings are already a perfect mix. Add to that a city that is less crowded than usual, and you have the formula for one of the most beautiful places to visit in the fall in Eastern Europe. 👏
Take the time to go leaf-peeping in one of the city's many parks, such as Summer Park or Petrin Hill. The latter, on top of a hill, offers panoramic vistas of the entire city covered in warm colours. Don't miss a visit to Prague Castle; it looks even more magical framed by the fall foliage. Taking a leisurely stroll along the river Vltava is also a must. After all these activities, find a cozy restaurant and end the day with a glass of mulled wine and a hearty soup. 🍲
Capturing Memories This Fall
Ah, we can already feel the air turning crisp! 😌 Time to grab your coziest sweater and go take some fabulous pics! Autumn is memorable in so many ways. To make your fall vacation even more special, connect with one of our professional photographers spread across the world and let them capture all your magic fall moments.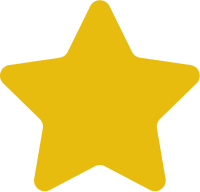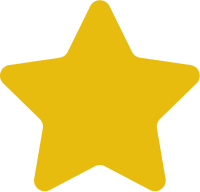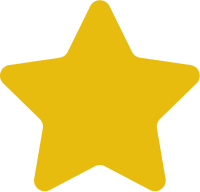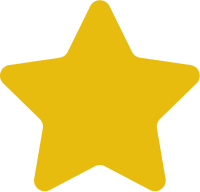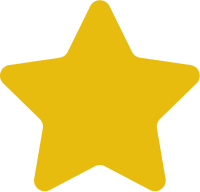 25,000+ 5 Star reviews from across the globe!
"We felt so lucky to work with Anna. I initially fell in love with her portfolio, and then during the day of the shoot really appreciated her personality and care. She really felt like a friend throughout the whole process and made us feel confident in our investment.
I particularly appreciated how detail oriented she was during our shoot. We planned a shoot in Central Park and were faced with quite a windy day. But with the final photos you can't even tell my hair had been flying around everywhere!"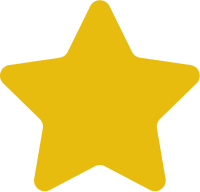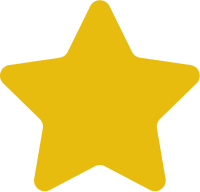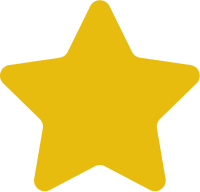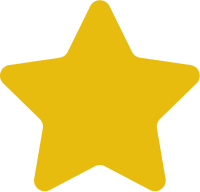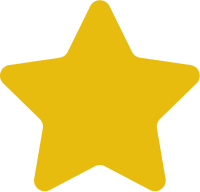 Malinda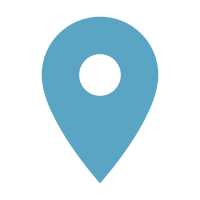 Central Park
"Emily was AMAZING and so, so talented! She connected with the kids immediately and our daughter wanted to hold her hand every time we walked to the next location. I love our photos so much— they are exactly what I had in mind and am so thankful to Emily for capturing such beautiful shots."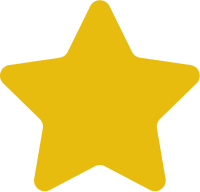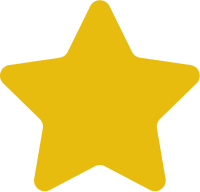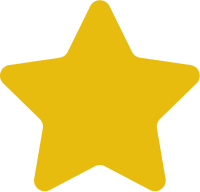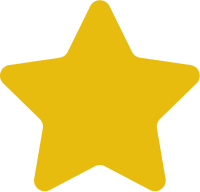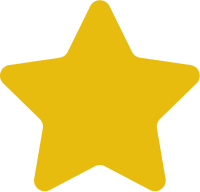 Tracy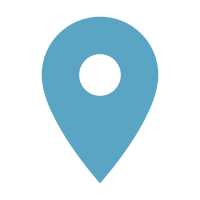 Notting Hill
"Bryan was so friendly and professional. He really made the photoshoot fun and comfortable. We had the windiest day, but Bryan worked his magic. I was worried how the pictures would turn out, but we LOVE them. We are thrilled and definitely going to hang some up in our house."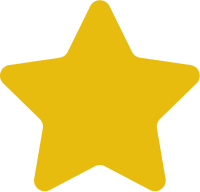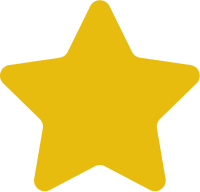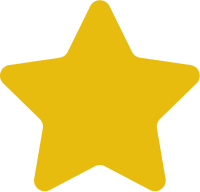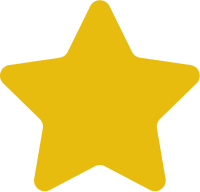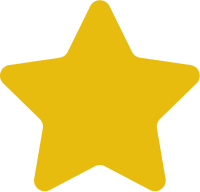 Libby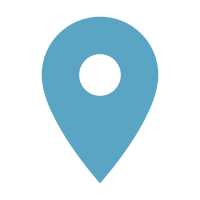 Custom Route