Outdoor Photoshoot Ideas
Looking for a way to add some natural magic to your photoshoot? Outdoor photography can give your pics the pop and variety that indoor photoshoots lack. You don't need a green screen when the beauty of nature is all around you, whether it's a majestic mountainside, a glimmering sunset, or a bustling cityscape. Wherever you choose to stage your next outdoor photoshoot, use our photography tips to ensure that you capture the best possible pics every time. 
Here at ​​Flytographer, we connect people with trusted photographers all over the world for fun photoshoots and have captured over three million memories worldwide! Today, we asked our photographers to share their favourite outdoor photography ideas.
1. Take Your Family Photoshoot Outside
An outdoor family photoshoot is a great way to capture those special moments with your loved ones in a unique and natural setting. Plus, if you have little ones, outdoor spaces allow them to express themselves more freely. As any parent (or family photographer) knows, getting little ones to sit still indoors is a Herculean feat. 
Get a creative portrait by allowing children to move around and play using props and games. For example, you might try tossing a frisbee back and forth to catch family members in action, 🥏 or you might play hopscotch or climb on a jungle gym together. Allow older children to help their younger siblings in order to illustrate the sibling bond on camera. For younger children, you can capture moments of pure joy using a simple bubble blower. 
Choose age-appropriate props like silly masks, umbrellas, hats, or even a family pet if they're available for the action. 🐶🐱
Don't worry about being too rigid. The beauty of outdoor family portraits is that you can let each family member's personality shine through. Try jumping all at the same time, making silly faces, or giving each other spontaneous hugs. Whatever works to bring out a smile for both parents and children. 😁
2. Add Greenery to a Best Friend Photoshoot
Grab your bestie for an unforgettable outdoor photoshoot. Forget stuffy indoor shots—the world is your oyster! 🦪 
Green spaces and natural light will help you both to show your best side. And why not invite the whole crew? An outdoor photoshoot gives you the space and flexibility to include friend groups of all sizes. 👯‍♀️👯‍♀️👯‍♀️
When choosing a location, consider unique outdoor spaces, preferably ones that have some sort of meaning to you and your bestie or best friend group. Where do you like to go for fun? Where did you meet? Where did you create unforgettable memories? Why not get a little silly on your old stomping grounds, whether that be a favourite playground, school campus, or restaurant patio? 🏫🍷
You might also choose to capture brand new moments, like going on a picnic, splashing around at the beach, going on a nature hike, or watching the sunset with some bubbly. 🥂 Picking flowers together is a chance to capture beautiful moments; plus, you can dry the flowers to save as a keepsake or to put in a frame to commemorate the day—how cute is that?! 💐
If you're taking photos yourself, try swapping out who takes the photos in order to capture different perspectives of the two of you or your entire friend group.
3. Use Outdoor Portrait Photography for the Perfect Headshot
Outdoor photography allows you to capture a unique headshot with beautiful lighting. Stepping outside of the confines of the traditional headshot or portrait will produce a modern headshot that can stand out while remaining professional. The natural light is soft and flattering, which will help capture your best side. 
Shoot portraits in locations with optimal lighting; after all, you're trying to show yourself off. Don't worry about using dramatic, intricate backdrops—the focus of a headshot should always be on you and your beautiful face. Use the greenery or natural setting to highlight your best features (or the features of the person you're photographing.)
Allow the backdrop to reflect your personality. Before choosing where you will take your photos, first consider the purpose of your headshots. Where do you intend to use these photos? Are they to update your social media channels? Will you use them as your personal or professional email photo? Is the photo for something more professional, like a job application?
If you're looking for a professional headshot, be sure to dress accordingly. The natural background shouldn't be silly or distracting; it should enhance your headshot. If your headshots are just for you, take the opportunity to be a little more playful. 🤪
Experiment with different angles. What's your best side? What makes you look more professional? What makes you look more easygoing? Always consider what you'll be using your headshots for when determining where to take them. 
📷 To learn more, read our Ultimate Guide to Professional Headshots and 6 Actionable Tips for the Best Headshot Photoshoot.
Look amazing in photos
Get 50+ insider tips on how to prepare, what to wear, and easy posing ideas for your next photo shoot!
4. Create an Unforgettable Maternity Photoshoot
Commemorate this impossibly special moment in your life with an outdoor maternity photoshoot. Natural locations will help to highlight your pregnancy glow and the joy that comes with expanding your family. 
You won't have a chance to capture these moments again, so be sure to plan well in advance and save plenty of time for your maternity shoot. 🤰🏽🤰🏼🤰🏾
During the planning phases, choose a meaningful location for you, your family, or you and your partner. Where did you grow up? Where did your partner grow up? What locations are important to you and your partner's parents? Where did you and your partner meet? Where do you hope your child will grow up? What location simply brings you both joy?
Ideas include a park, beach, playground, back yard, cottage, walking path, or sunset viewpoint. This is a special and deeply personal time for you and your family. Consider using props and other small, personal touches that also have meaning to you.
For example, you might choose pink or blue balloons to represent the baby's gender; 💗💙 a baby outfit, blanket, or toy that you or your partner had when you were a kid; 🧸🚂 or photos or trinkets that represent important people in your life who are no longer here to celebrate this special moment with you in person. 💔
Capture various angles that showcase that beautiful baby bump. If your photoshoot involves other family members, such as your partner, other kids, siblings, or grandparents, experiment with how you can best incorporate your loved ones into your photos. They could simply look in your direction, put a hand on your growing belly, or share a loving look. 
📷 Read our guide: Tips for the Best Maternity Photoshoot.
5. Catch the Natural Light of the Golden Hour
No matter the type of photo you're trying to capture, the natural light of the golden hour will create unforgettable photographs. 
The golden hour is the period of daylight that arrives shortly after sunrise or just before sunset when the light is gentler and redder than it is when the sun is higher in the sky. Also known as magic hour, it's a photographer's dream lighting! 🌅
It's a magical time of day, but it doesn't last for long, so you have to be prepared.
Check the weather report in advance to determine when sunset will be. If you're taking photos in a different country, be sure to properly account for time zone differences. Most weather apps will tell you the exact time of sunset, so you'll know precisely when to expect the golden hour. 
Travel to your location well ahead of time, as you need to plan out your photos and poses before magic hour begins. Map out your photos and complete them in order of importance in case you run out of time.
Capturing Outdoor Photos
Save time and capture the perfect outdoor shots with Flytographer. We connect you with local photographers around the world for a once-in-a-lifetime photoshoot. 
No more fiddling with your camera settings to capture the perfect outdoor photos. A professional photographer will help you every step of the way, including choosing ideal outdoor settings, teaching you how to show off your best side, finding creative ways to show the bond between your family members and friends, and ensuring you don't miss those magical moments. 
View our pricing, browse our 380+ destinations, and book your photo session today!
"Meredith did a wonderful job capturing candid moments rather than stiff poses. She gave great direction to help us get the most out of the photos/take advantage of the gorgeous views. We wanted to highlight our recent engagement and she got some beautiful shots of the ring!"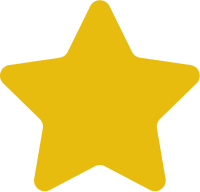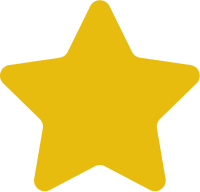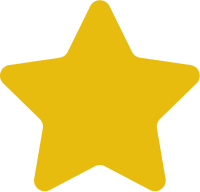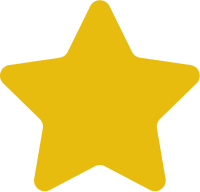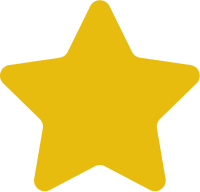 Samantha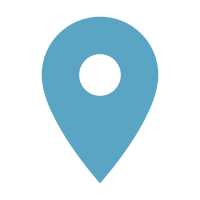 "Amazing! Scheherazade did a fantastic job, would hire her again in a heartbeat. We are a family with 3 little kids and 2 dogs so not a small group – but she managed to engage everyone and we got some amazing shots in the desert. She accommodated all our asks and then some, we got some of the best blooper pics too!"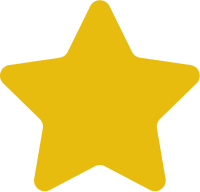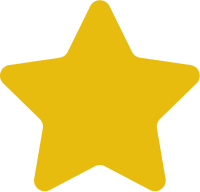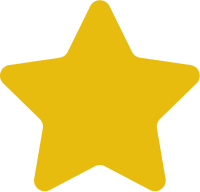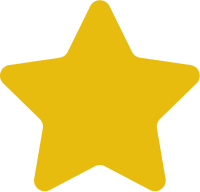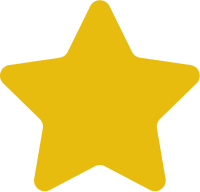 Viveta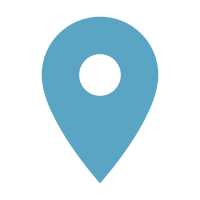 "It was an absolute pleasure working with Amanda to help plan our proposal. She provided guidance in coordinating every detail and ensured everything was perfect for when the moment arrived. Amanda removed much of the stress that would normally come with such an important moment. Being from out of town, we relied upon Amanda's expertise. She was very familiar with the location and knew the best way to capture both the proposal and the stunning backdrop all in one. We are obsessed with Amanda's photos and our friends and family could not be happier."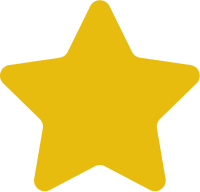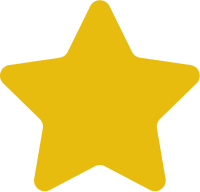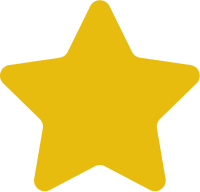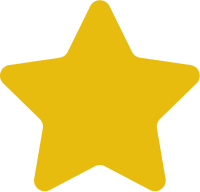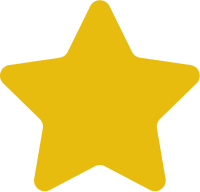 Justin