There's the last-minute getaways, and the long weekends at the cottage out of town.
The road trips, the camping trips, or even the business trips.
And then there are the trips that are just a little more special than all the rest.
For those exceptional vacations that celebrate a new chapter in your life, or the ones that bring friends and family together from all around the world, a selfie isn't exactly the souvenir you'll treasure fondly 20 years from now.
Honour your travels with stunning photos you'll cherish for years to come by hiring a vacation photographer to capture your memories on one of these must-remember vacations.
1. An adventure in mother-daughter bonding
Maybe she's your hero, maybe she's your best friend, or maybe she's a combination of both.
Getting back to basics with a one-on-one trip with mom is a perfect way to restore the connection between you and your biggest fan.
Celebrate the bonding of a mother-daughter trip with gorgeous vacation photos you'll both be proud to show off to all your friends.
Flytographer: Ioannis in Santorini
2. The solo bucket list trip of your dreams
You've spent months — maybe years — planning the perfect solo adventure, adding cities, sights, and experiences to your bucket list one at a time.
Take home the ultimate souvenir from the ultimate vacation with photos that no selfie can do justice, so you can remember the trip of a lifetime exactly how you lived it.
Flytographer: Ana Lucia in Lisbon
3. The engagement vacation you've waited your entire life for
It's one of the most important questions of your lives, and if there's ever a moment you'll want to cherish until death do you part and beyond, it's this one.
Hiring a vacation photographer to capture your "Yes!" will let you relive the magic of your proposal again and again, and will be the first of many wedding keepsakes that you will treasure forever.
Flytographer: Cassie in Napa Valley
4. The bachelorette weekend to kick off the countdown
It's a statement event, the closing of one chapter and the opening of the next.
It's also a night you might have just a little difficulty remembering come morning.
The last big bash before "I do" should be an all-out celebration of your last hurrah as a single lady with your best gal pals — why not level up your bachelorette weekend by making it one for the photobooks?
Flytographer: Ramon and Sonia in Cinque Terre
5. The magical honeymoon
The vows have been exchanged, the ring is sitting comfortably on your finger, and you're ready to start the rest of forever, right now.
Whether you're travelling at high speed for a big city vacation, or you want to slow things down with a quiet, beachy honeymoon, preserve your Just Married glow with a wedding gift that will outlast any custom towels or tired gravy boats.
Flytographer: Gabriel in Seville
6. The first of many anniversary vacations
Just because the honeymoon has come and gone doesn't mean you have any fewer reasons to keep celebrating your love.
Add to your photo documentary with a vacation shoot that shows off how far you've come in just one short year, and display your stunning photos proudly next to every milestone moment you've spent together.
7. Baby's first trip
For that first journey across the country or across continents, you'll want to see the sheer awe that paints their faces time after time, and remember the wonder in their eyes long after they've outgrown their onesies and are skipping off to college.
Because years from now, when they've grown up before your eyes and you wonder where the time has gone, you'll want to be left with photos that get everyone in the picture, so you can relive the happy times when everyone was together.
8. The girlfriend getaway for the ages
With the hectic hustle and bustle of our daily lives, different schedules, and different time zones, any time you can wrangle all of the girls together for a weekend away is reason enough to break out the bubbly.
Don't let the precious memories that are way too few and far between slip through the cracks. Hiring a travel photographer to snap away at the fun-filled moments of a girlfriends weekend will give you all something to look back on and laugh long after you've all made it back home.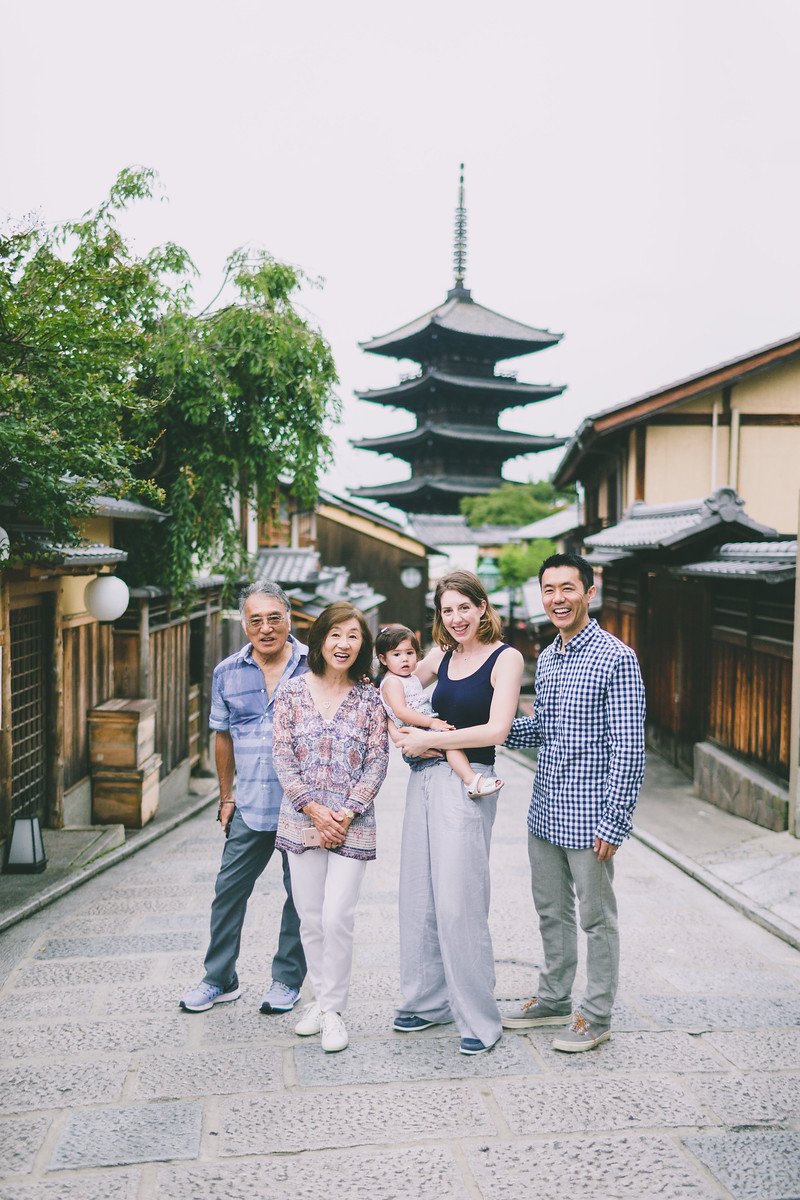 9. The heritage trip to get back to basics
We all eventually look to circle back to where it all began.
Whether you're revisiting your roots in a city you haven't set foot in for years, or discovering the former hometowns of your parents, grandparents, or great-grandparents, many of us feel the pull to the cities that are a part of our DNA.
Do your lineage proud by capturing your walk in their footsteps on a vacation that's steeped in family history.
Flytographer: Rakel in Reykjavik
10. The generational family reunion that brings everyone together
Scattered across the country or maybe even the globe, getting the whole family together in one city, let alone under the same roof, is sometimes easier said than done.
Give your relatives what will quickly become a family heirloom with generational photos of the entire clan, featuring great-grandparents, siblings, cousins, aunts, and uncles, because any time you can get everyone together is a moment worth celebrating.
Regardless of where you're headed, a destination photographer is the perfect partner for every travel moment of your life.
And with expert, local photographers in more than 200 cities worldwide, we'll be there to capture every magical moment, one photo at a time.