Whether you're stealing a kiss in front of the Eiffel Tower, or playing in the waves of white-sand beaches – there's nothing more romantic than a getaway for just the two of you! We've collected some of our favourite love stories and romantic photos of 2017 – check them out below, and start planning your next romantic vacation!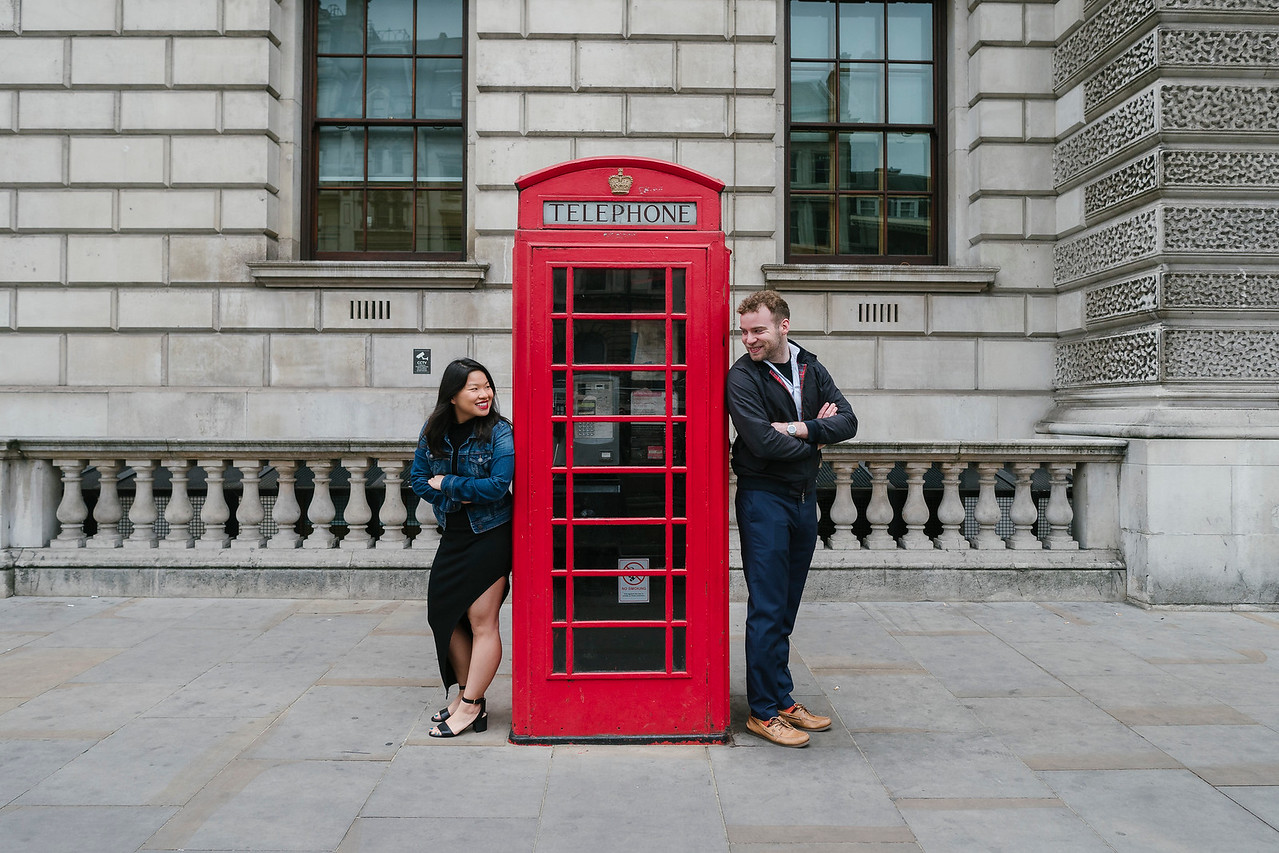 Rachel and Michael in London, United Kingdom
Flytographer Jimmy
"I actually planned for this to be a solo vacation because I had purchased one solo ticket to the sold-out Harry Potter play. Little did I know that, less than one week after I booked my flight, that I would meet the love of my life! After we met and fell in love, Michael and I decided that he would join me on the trip to London as our first trip abroad together. Everything fell into place from there. And yes, after months of obsessively checking for tickets to the Harry Potter play, we were able to snag him one ticket about two weeks before the show. (It was all meant to be, I tell ya!)"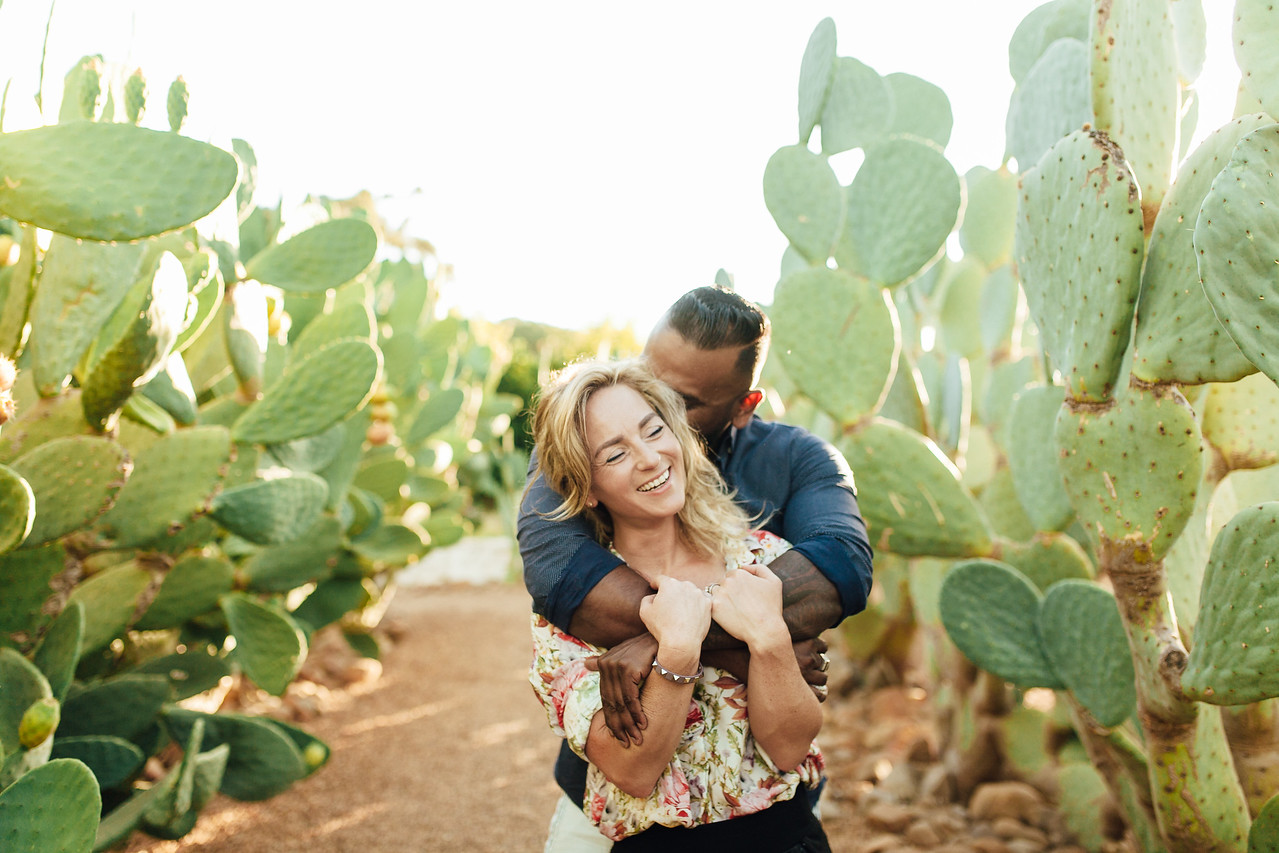 Shanna and Abby in Cape Town, South Africa
Flytographer Nadine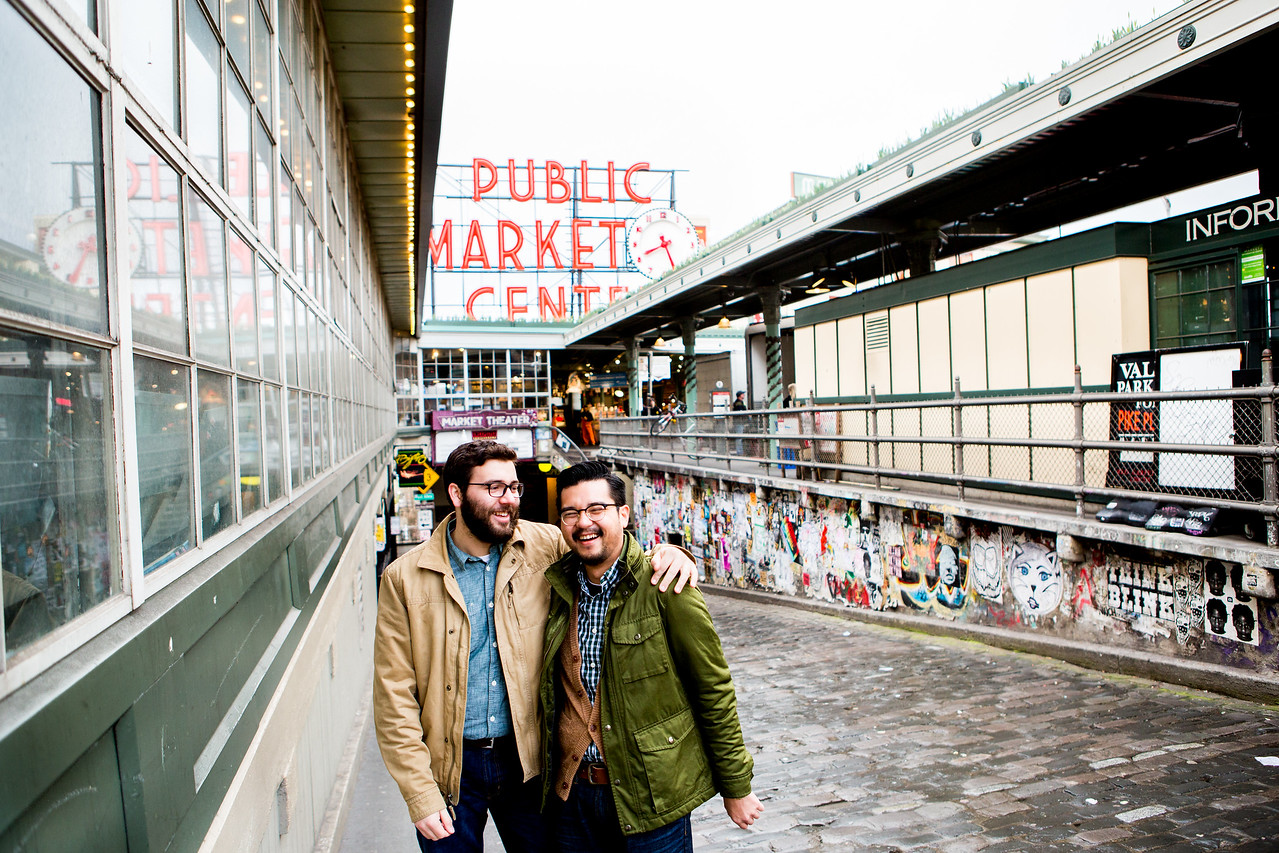 Brad and Garrett in Seattle, USA
Flytographer Jessica
"Every year, Garrett and I try to find a reason to go to Seattle because we can always count on the city for good food, good drink and just enjoying each other's company. This past trip was our fifth annual, but Seattle is so vibrant and varied, we knew we could fly in knowing there were still new places to explore, new things to do, and perhaps most importantly, new beers to drink!

Pike Place Market has so many iconic stalls, but arguably one of the most famous is Pike Place Fish. For our shoot, we were actually able to coordinate with the fish mongers for an opportunity to really check out the fish that they're famous for slinging around and caught the fish for ourselves! I love authenticity whenever we go places, and to be able to join the camaraderie and chat with the fish mongers was such a cool and fun thing to do. And it was all documented! I'm so glad that our photographer, Jessica, was able to capture that for us!"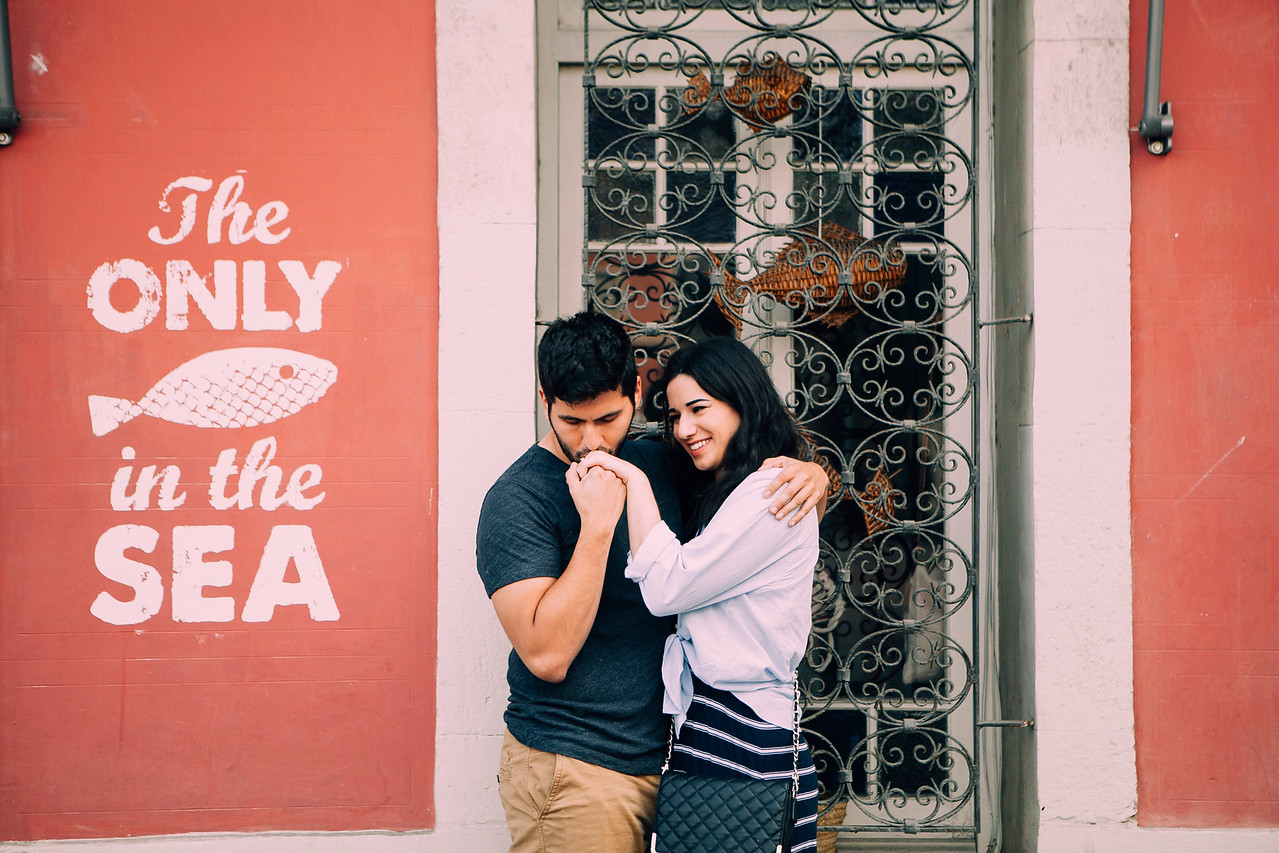 Nadia and Daniel in Barcelona, Spain
Flytographer Francesca
Colleen and Jim in Edinburgh, Scotland
Flytographer Jilli
"Every year we take an anniversary trip but we bump it up a notch for special years. This year was our 35th Wedding Anniversary and we decided to cross off one of our bucket list trips, Scotland! My husband travels a lot for business and has seen much of the world but had never been to Scotland, so we planned a trip to explore the country of Scotland together. We definitely stepped out of our comfort zone with this photo shoot and it was so worth it! We now have beautiful memories and photos to cherish of our 35th wedding anniversary trip!"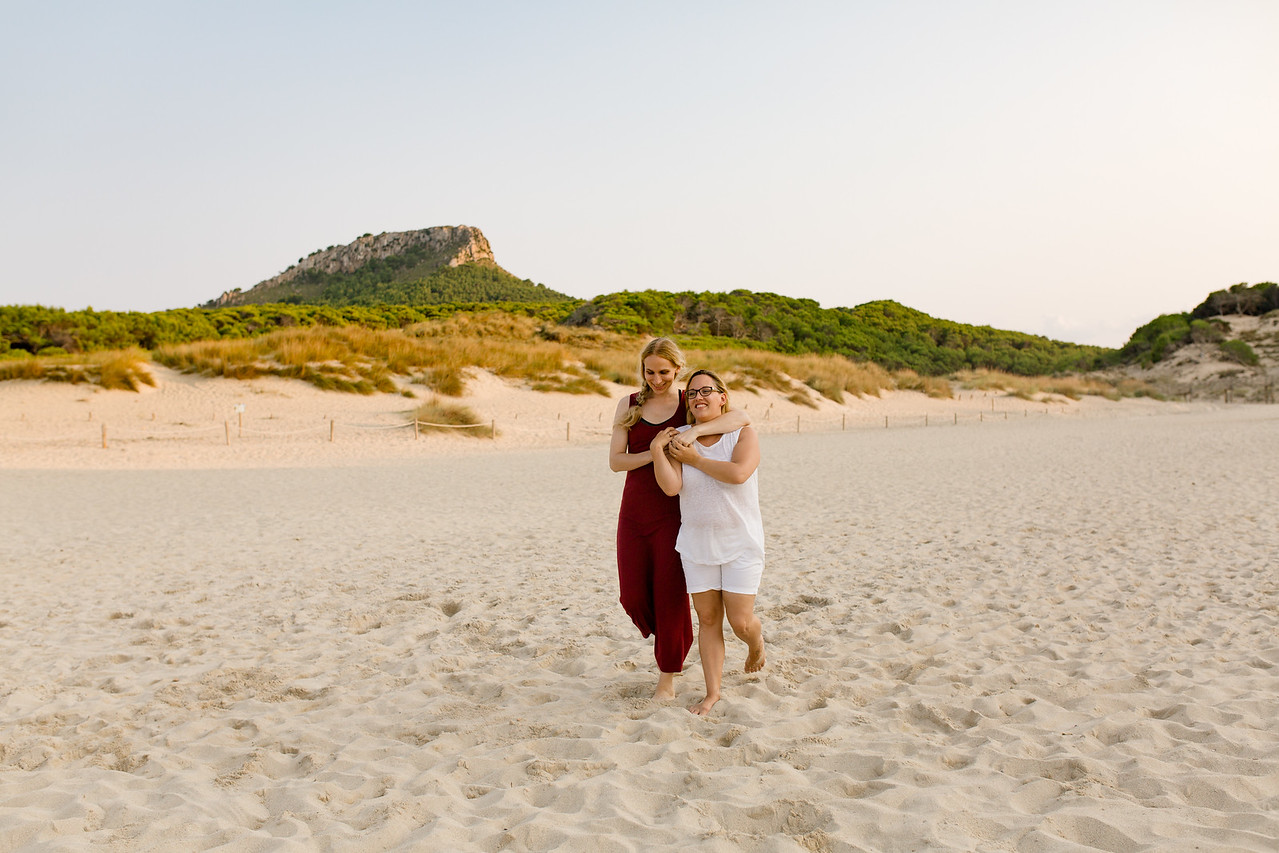 Linda and Julia in in Palma de Mallorca, Spain
Flytographer Emma
"It was one year ago that we stood under a magnificent tree close to our home, surrounded by friends and family and said Yes (actually Linda shouted it). And now we were in Mallorca on our honeymoon, ready to celebrate our first year as wife and wife.
Getting from where we were to where we are today took a lot of strength, courage and love and we really wanted to celebrate this trip. If you look in our wedding bands, you'll read: We are Unbreakable. And that is a good way to describe it.
We are from a very forward thinking part of the world, but we know that we are not allowed in big parts of the world. My wife was born a boy, and she was my boyfriend for the better part of two years. Our hurdles as a couple were different and marriage and a honeymoon didn't always feel like it would be in the future for us. Norms and the way we challenge them became essential to handle and finally we got to a place of triumph, rather than just pushing through hurdles every day.
To us, this trip was about that. Triumph and love. Being able to walk hand in hand and just be us, without labels – to not feel fear or anxiety. To just be safe and loved.
Mallorca and Cala Mesquida gave us just that, and Emma and Flytographer was there to capture it. We actually can not thank you enough!"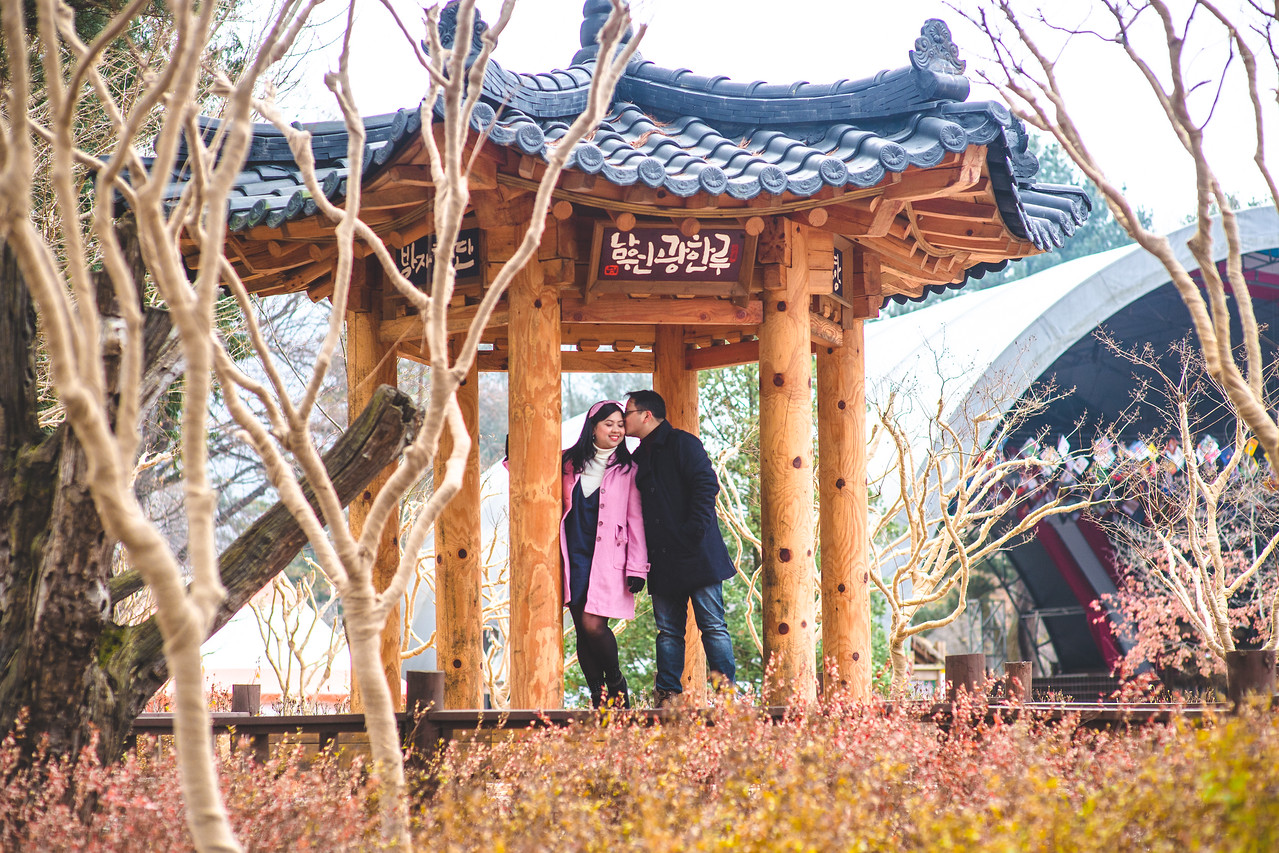 Leslie and Arian in Seoul, South Korea
Flytographer Allen
"We've been traveling to a different place almost every month since our wedding, because we wanted to see as much of the world as we can before we settle down to build our own family. The trip was truly a memorable one, made dramatically more special by experiencing the first snowfall of the year. Being from a tropical country, it was also the first snow experience for us. In Korea they have a belief that the first snowfall of the year signifies good luck, and to have it happen on my birthday gave me a combination of goosebumps and tears of joy! This trip is something I wouldn't soon forget, and Flytographer was there to help us capture these memories forever."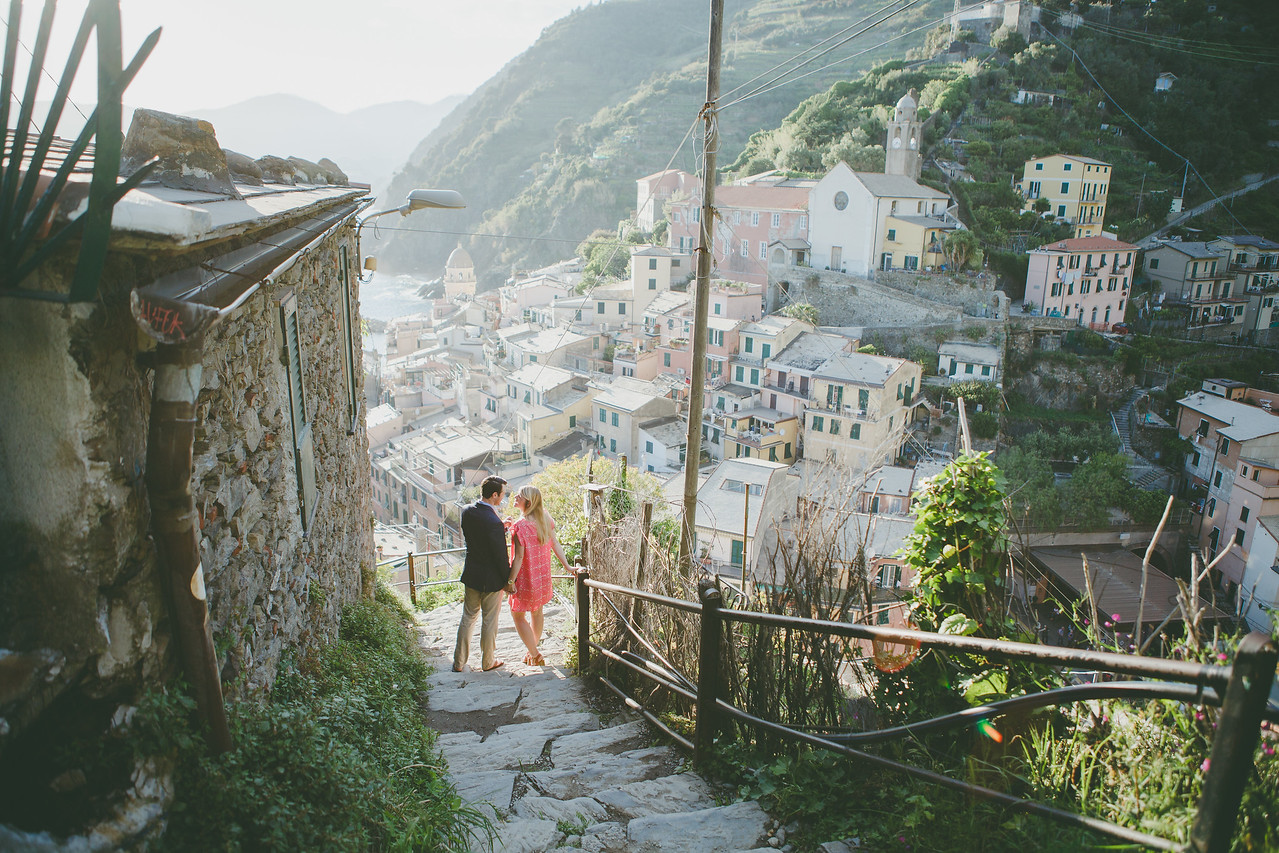 Holly and Jim in Cinque Terre, Italy
Flytographers Ramon & Sonia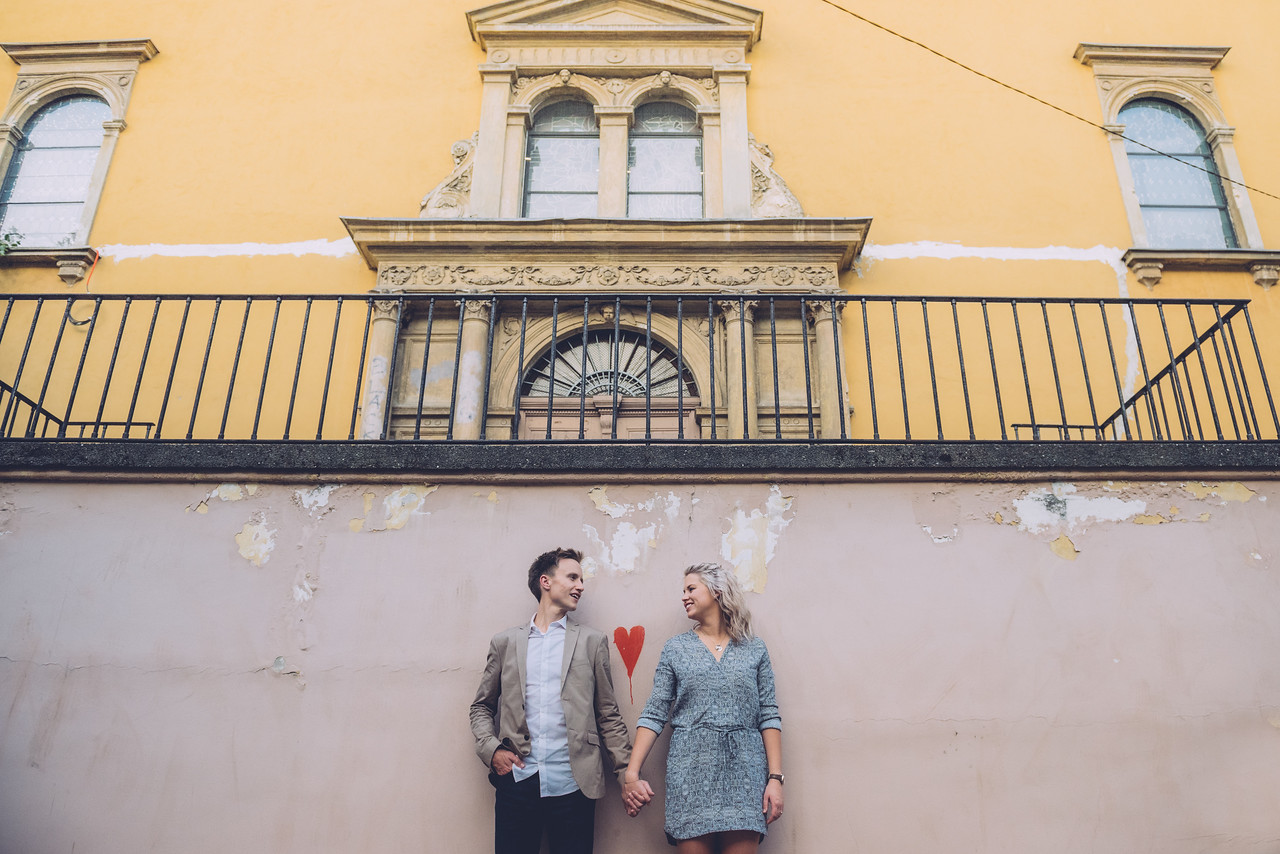 Neil and Tanith in Zagreb, Croatia
Flytographer Mankica
"Croatia had been on our travel bucket list for some time, so when Tanith (my girlfriend) and I had saved up our pennies, it was time to take a cue from Dr. Suess and go off to great places. As we were walking along, a "random friendly stranger" approached us and started rattling off in Croatian, evidently asking if we would mind posing for a photograph. We happily obliged, of course. But the "stranger" was Mankica all along, and at the opportune moment, when she'd positioned us just right beneath a beautiful music pavilion smack in the middle of the park, all I had to do was go down on one knee, turn toward Tanith and ask her if she'd like to be my travel partner – for life. As you can imagine, at this point I felt rather "inebriated on life", so I honestly don't remember much of the rest of the hour long photo shoot we then had with Mankica, ambling through the city. Luckily I have these stunning pictures to retrace our steps and relive the moment."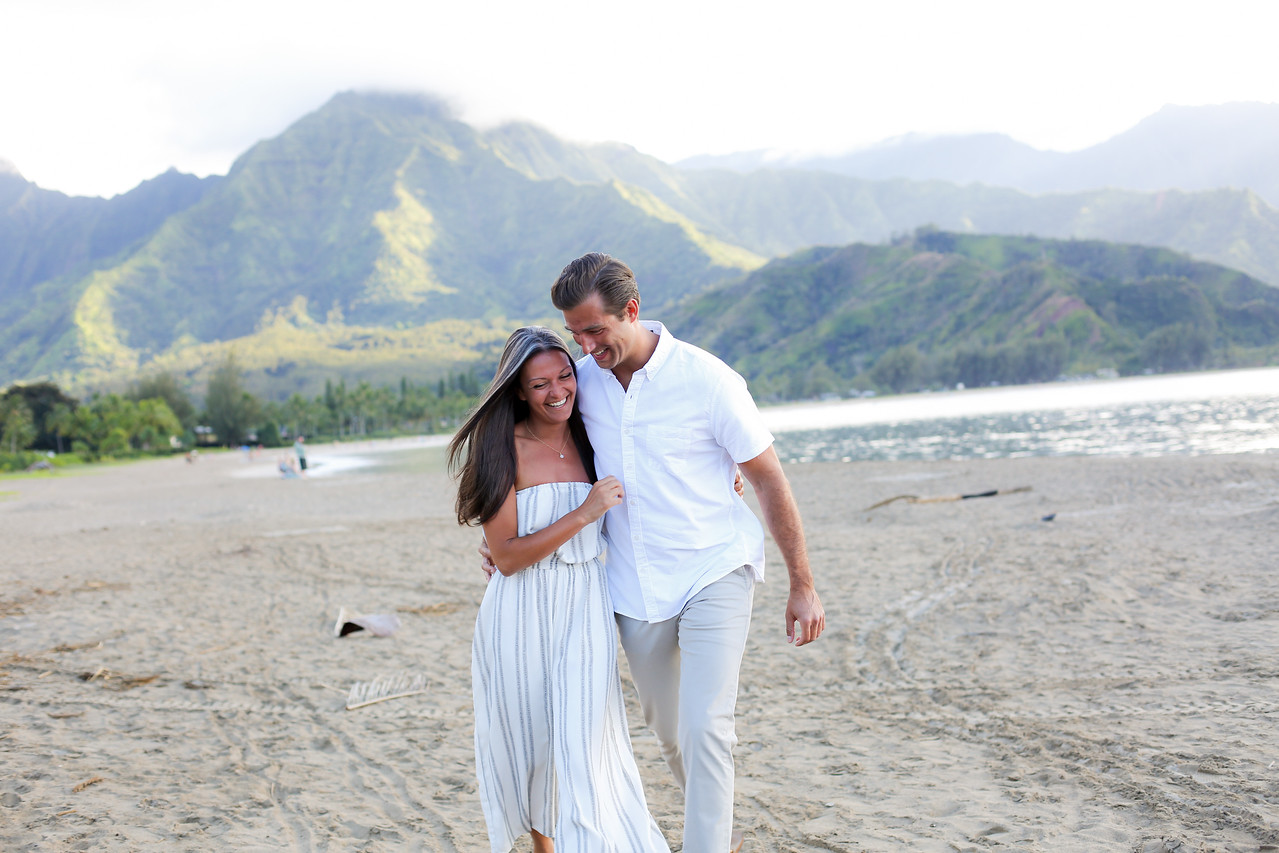 Essma and Anthony in Kauai, USA
Flytographer Brigitte
"We took a long trip to Hawai'i to celebrate both my birthday and a career move for my boyfriend. Our work schedules in New York rarely permit anything more than a weekend trip, so this trip (four islands over two weeks) was really an adventure for us. We painstakingly planned, packing as much action into those two weeks as possible, but knew that all the selfies and GoPro footage in the world wouldn't do justice to the epic experience we'd had. Kauai'i was our last stop, and despite our sadness at seeing the trip come to an end, Brigitte managed to capture all our excitement and appreciation for the islands, for the trip, and for each other. These candid, charming moments that, not surprisingly, are our favorite souvenirs from the trip, but more importantly, will forever remind us of the magic of our vacation in a way that iPhone pictures never could. It was the perfect way to remember a perfect trip."