See more: love – couples – Best of 2015
It is said that "Love is all around us," and we can only wholeheartedly agree when we see shoot after stunning shoot of real friends in love. There is truly so much beauty and goodness in the world, and the connections we make and relationships we cherish only strengthen this warm embrace at the core of humanity.
With so many wonderful stories to look back on from 2015, we can only wait with bated breath for what's to come next year. From all of us at Flytographer, we wish you a very healthy and happy 2016!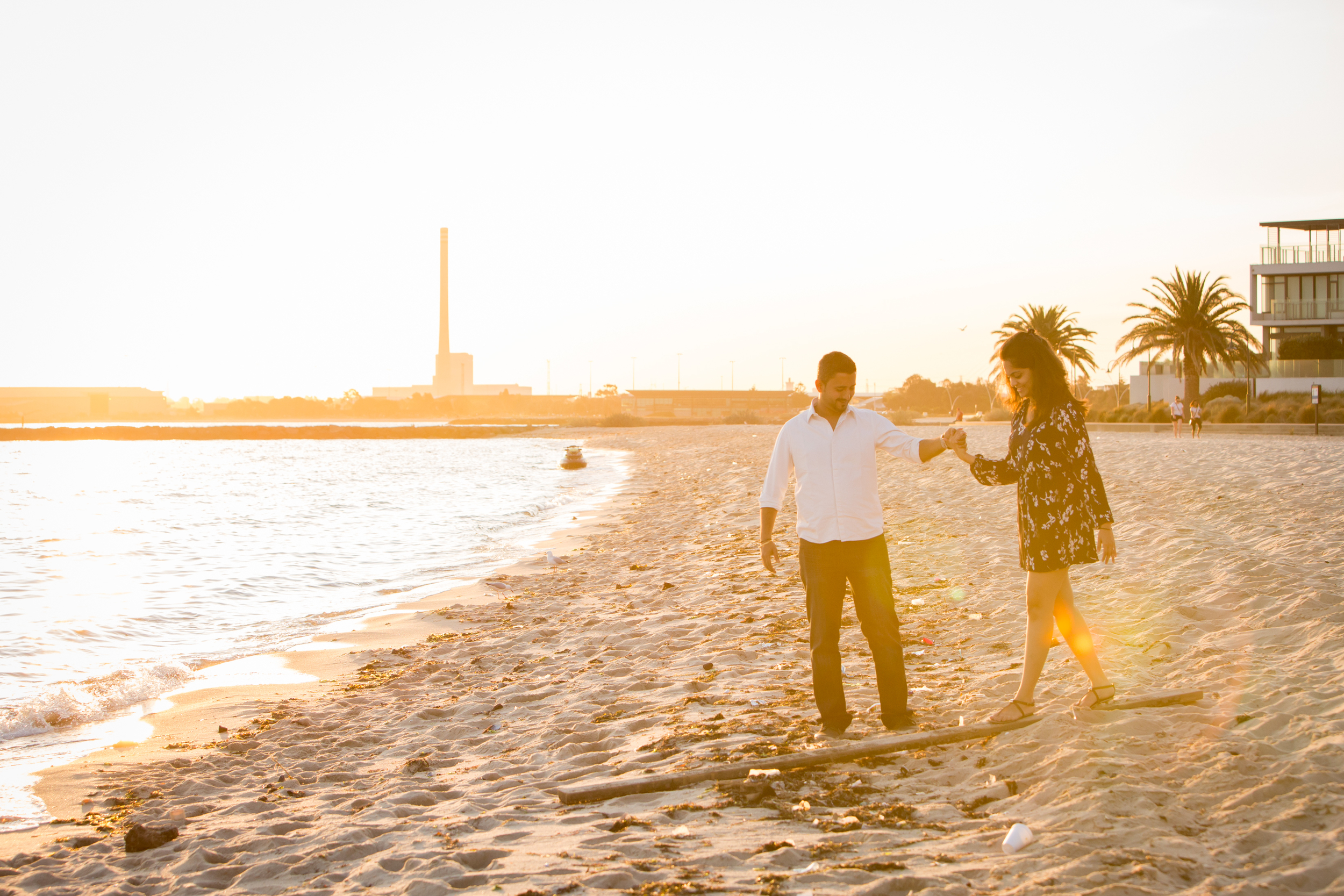 Andrenna & Nikhil in Melbourne | Flytographer Michelle
In town for a wedding, this couple took advantage of the gorgeous Melbourne light to capture their own engagement photos, which also commemorated their first international holiday as a couple. "The photo shoot was our favorite take-away of the vacation!"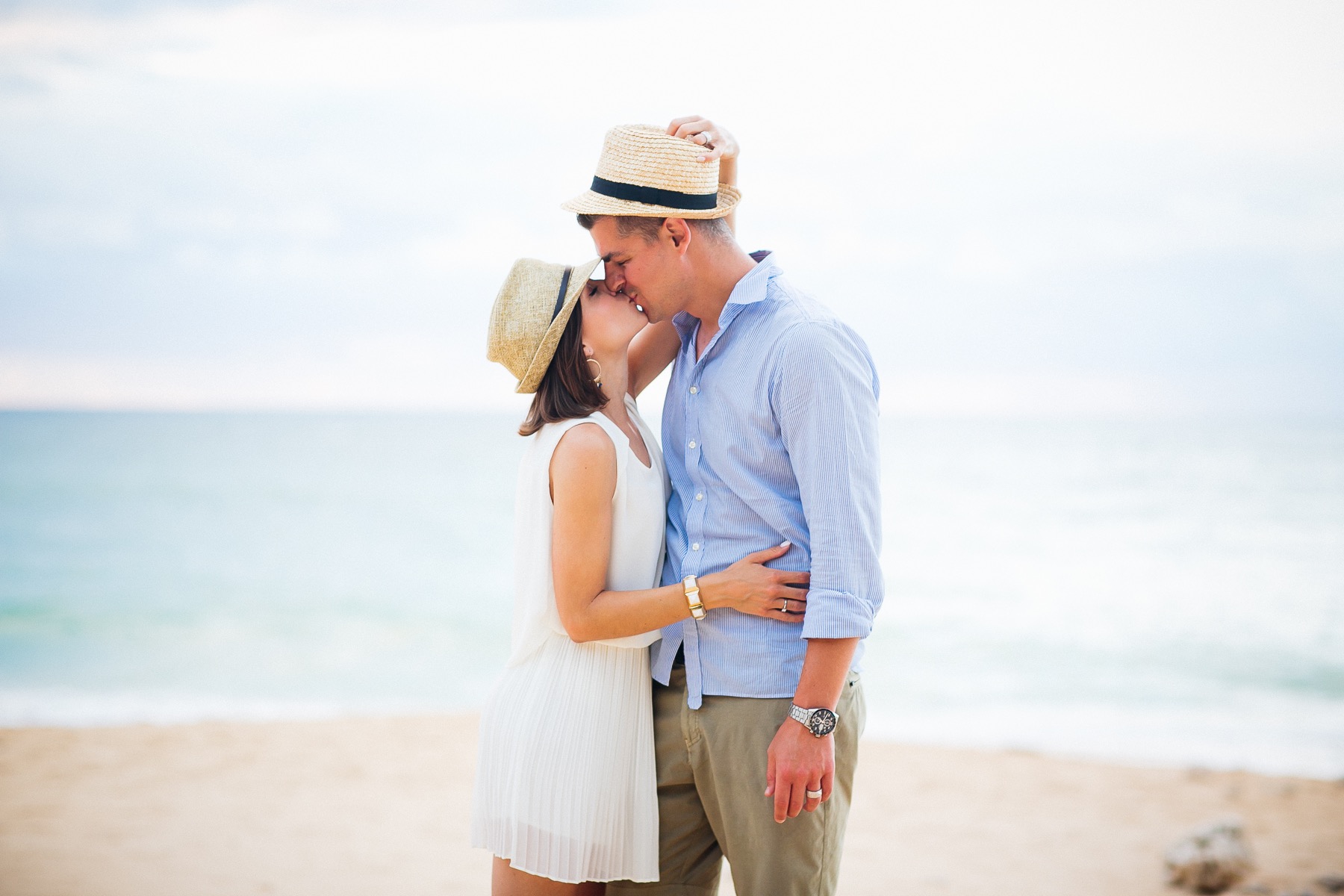 Anniversary in Maui | Flytographer Naomi
"Naomi knew exactly how we had to move and act in front of the camera for perfect pictures. We are more than happy and very pleased to have such a nice memory of our vacation."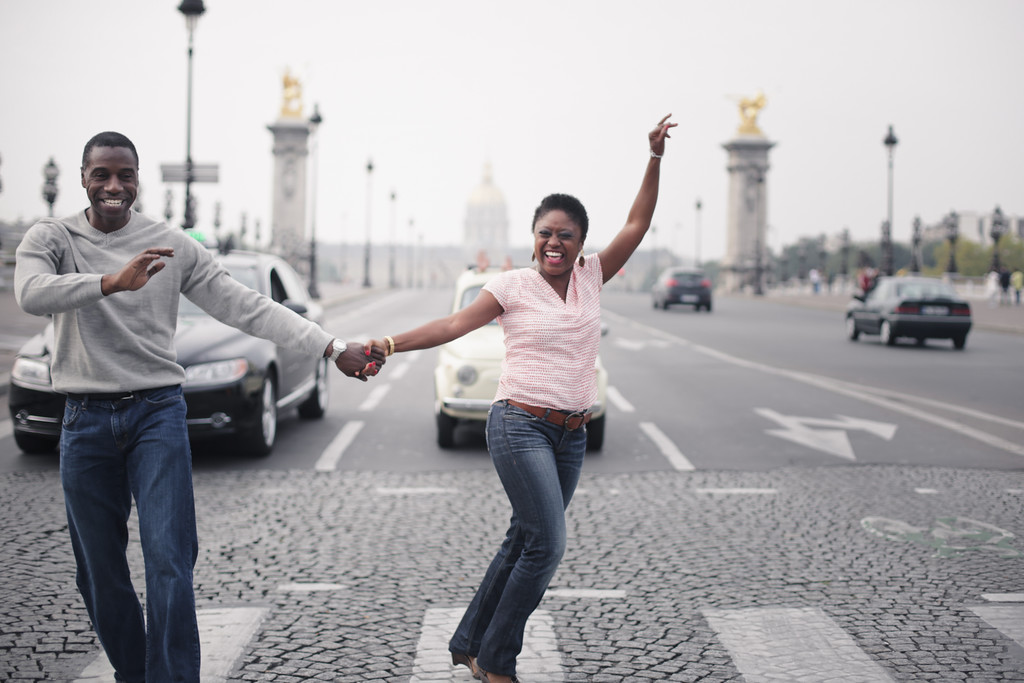 Vickie & Neil in Paris | Flytographer Lucille
"Neil and I met online. He's an IT Manager and he says it was love at first sight, but I didn't really like him at first – I thought he was too calm and quiet, but one day he came to my apartment and made my computer run faster. That's when I fell in love." – Vickie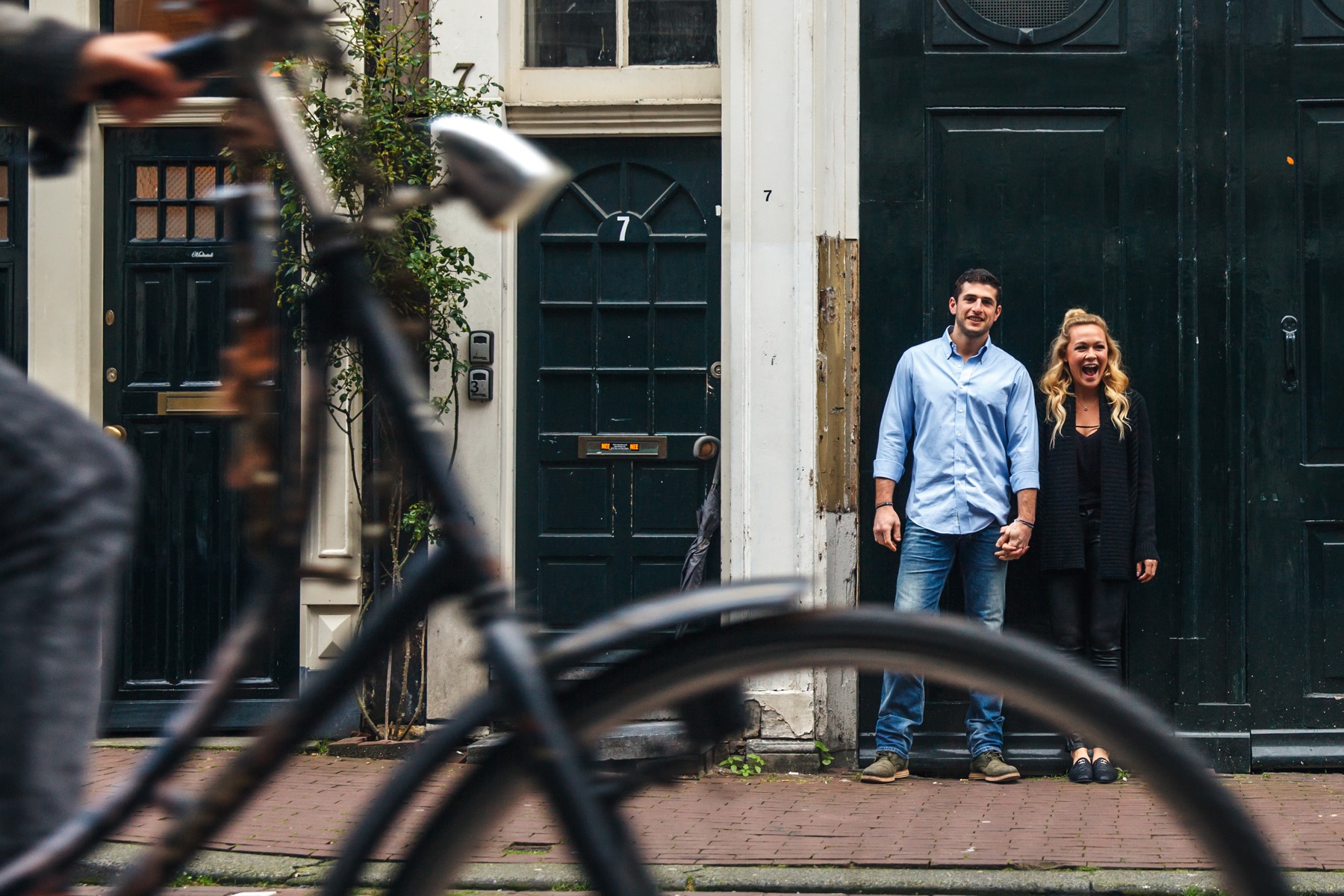 Mackenzie & Brian in Amsterdam | Flytographer Marco
"No need to bring a map – get lost in the little streets. There's always something to discover. Experience local life and visit a typical Amsterdam old 'bruin café' (brown café) and have a beer. Before you go, google the several hidden courtyards in the Jordaan. They're accessible, but they're hard to spot if you don't know where they are. Once there, you'll find yourself in a quiet garden in the middle of the city!" – Marco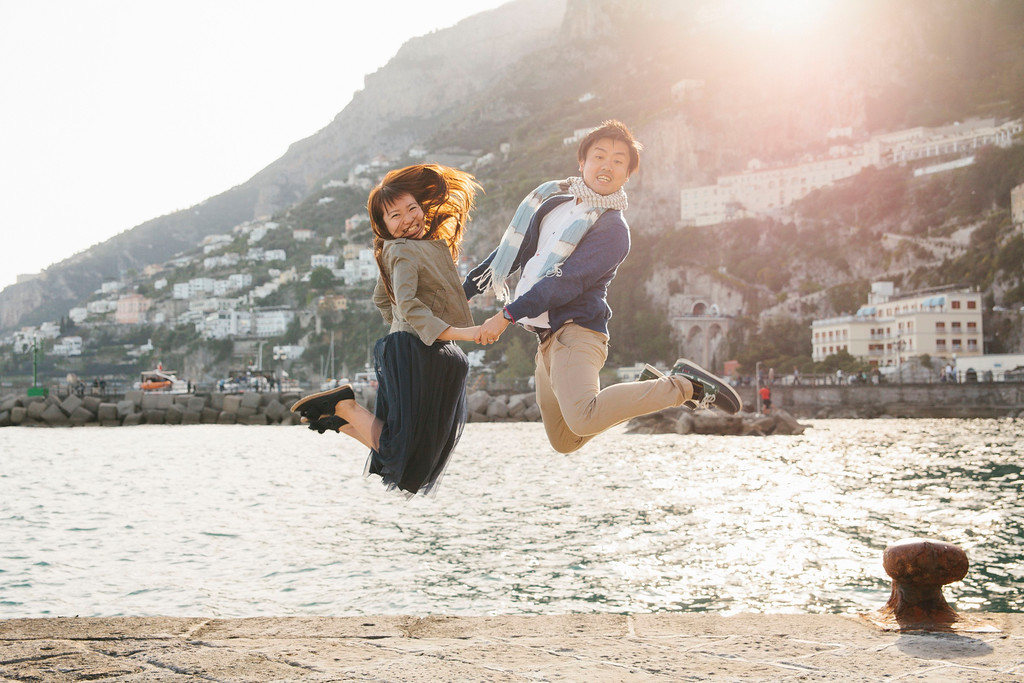 Megumi & Hiro in Positano | Flytographer Chiara
"The town was really crowded, as there were tourists everywhere in the street. It was not easy to find a place to stay to take pictures & play. So when we decided to move to the beach, that's when the party started! Megumi gave freedom to her creativity and Hiro was running here and there, being very funny as only a man who wants to entertain his partner can be!" – Chiara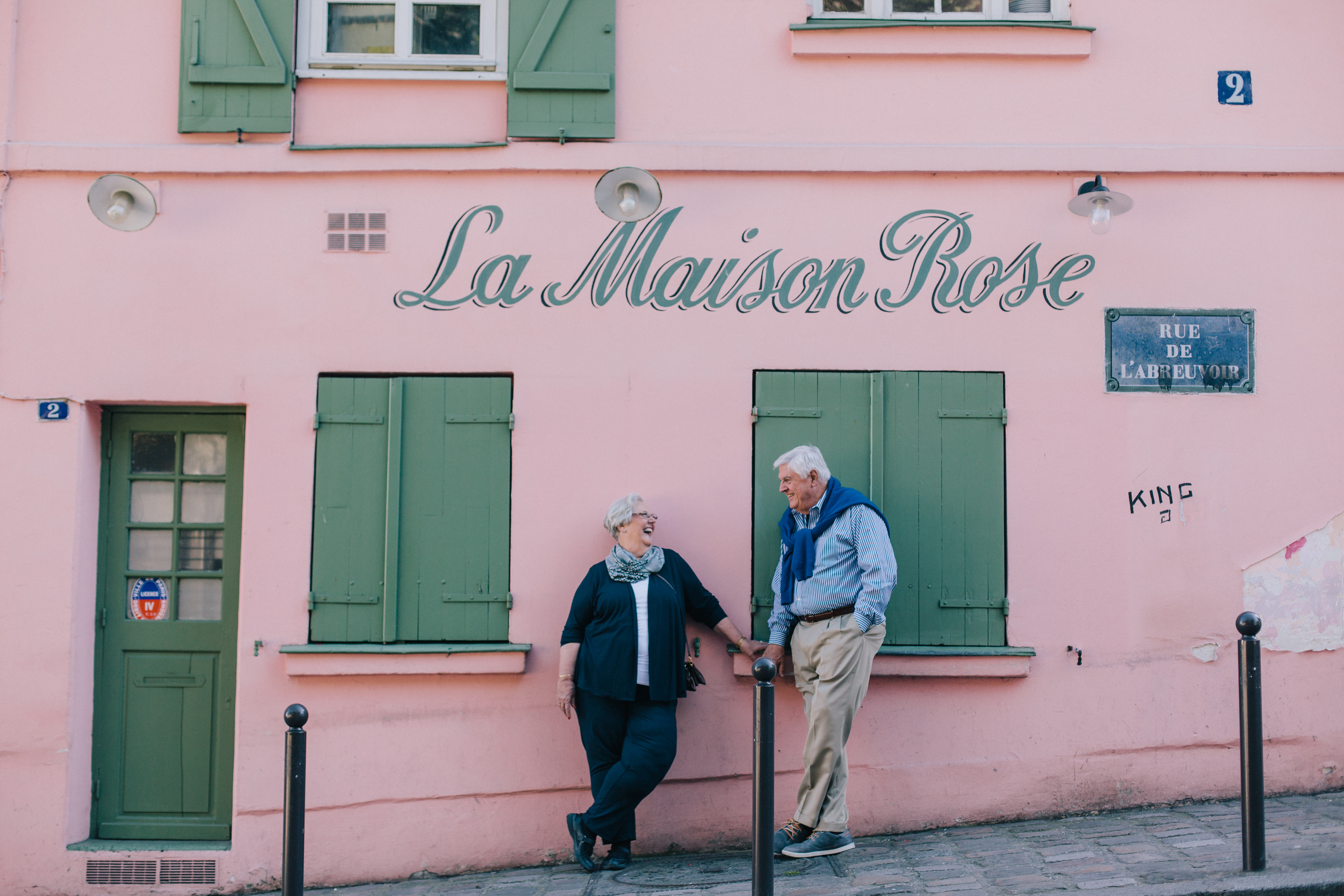 Ingrid & Ted in Paris | Flytographer Gonçalo
"We returned to Paris after 42 years, and revisited the places where we spent our honeymoon. What is wonderful about traveling in Europe is that things never really change. Everyone we encountered was so gracious and helpful. Our Flytographer shoot was a gift from our children – they never know what to get us for Christmas – and this was the perfect gift." – Ingrid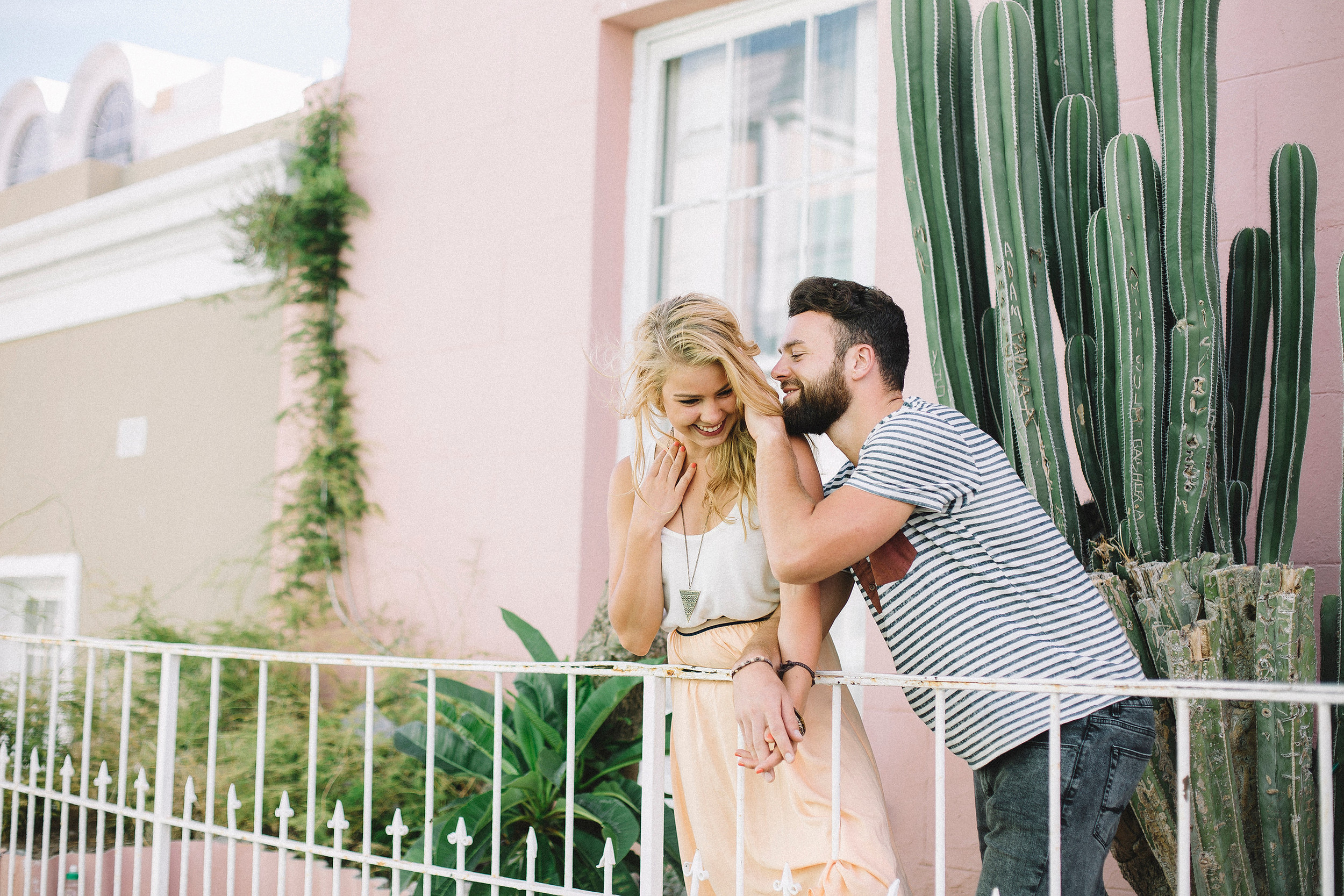 Ann-Sophie & Stephan in Cape Town | Flytographer Ronél
"We started the trip as a couple and ended as a family. Not to say that Ann-Sophie got pregnant – but that we picked up a great guy and travelled along with him for almost the whole trip!" – Stephan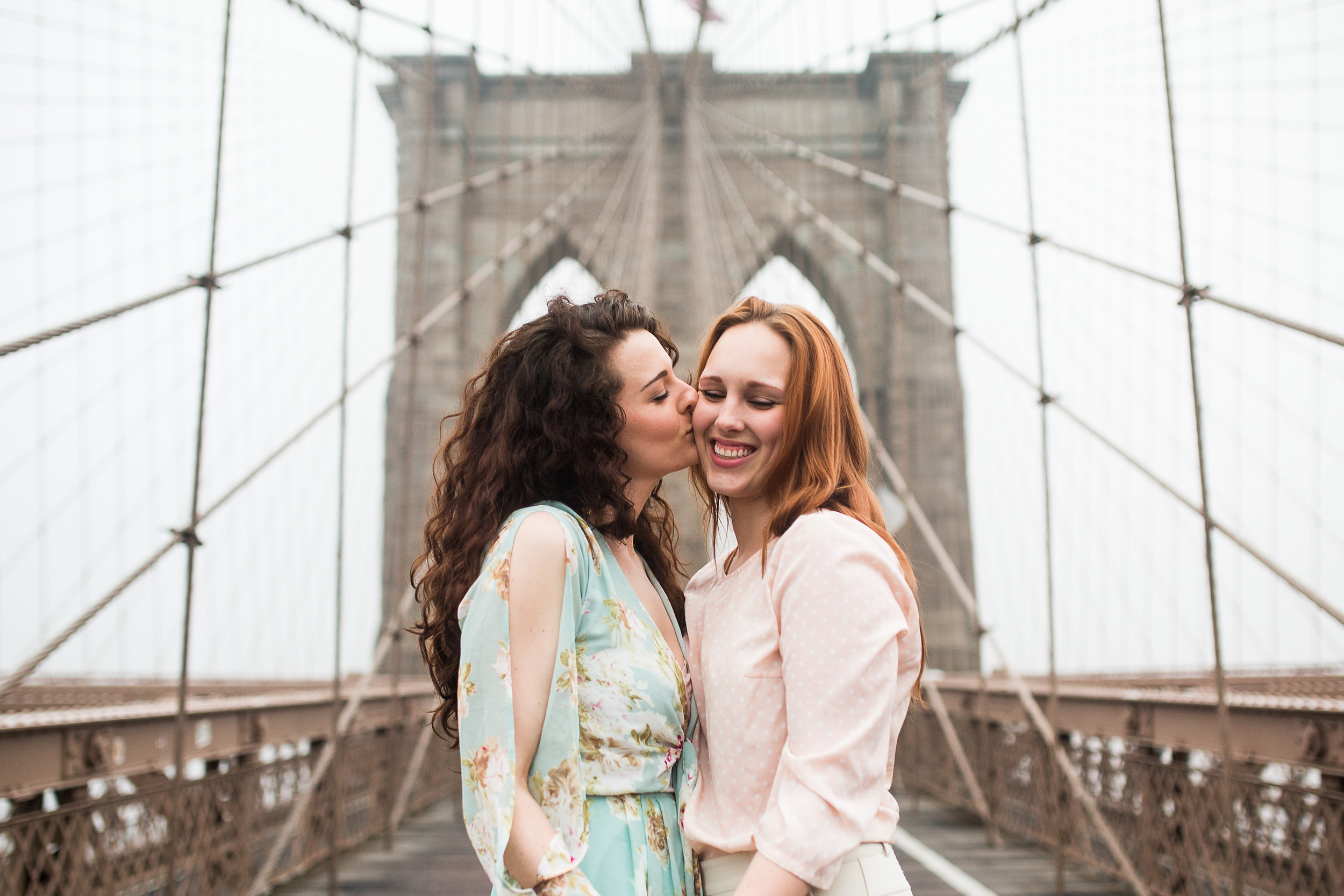 Kathryn & Katelyn in New York City | Flytographer Johnny
"The reason for our trip was, as Kathryn puts it, 'to see Darren Criss' butt.' (We went to see Hedwig and the Angry Inch.) I think the real reason was to just get away and do something new together as a couple. We got to see DUMBO and Central Park (thanks to Flytographer) and eat some truly awesome food." – Katelyn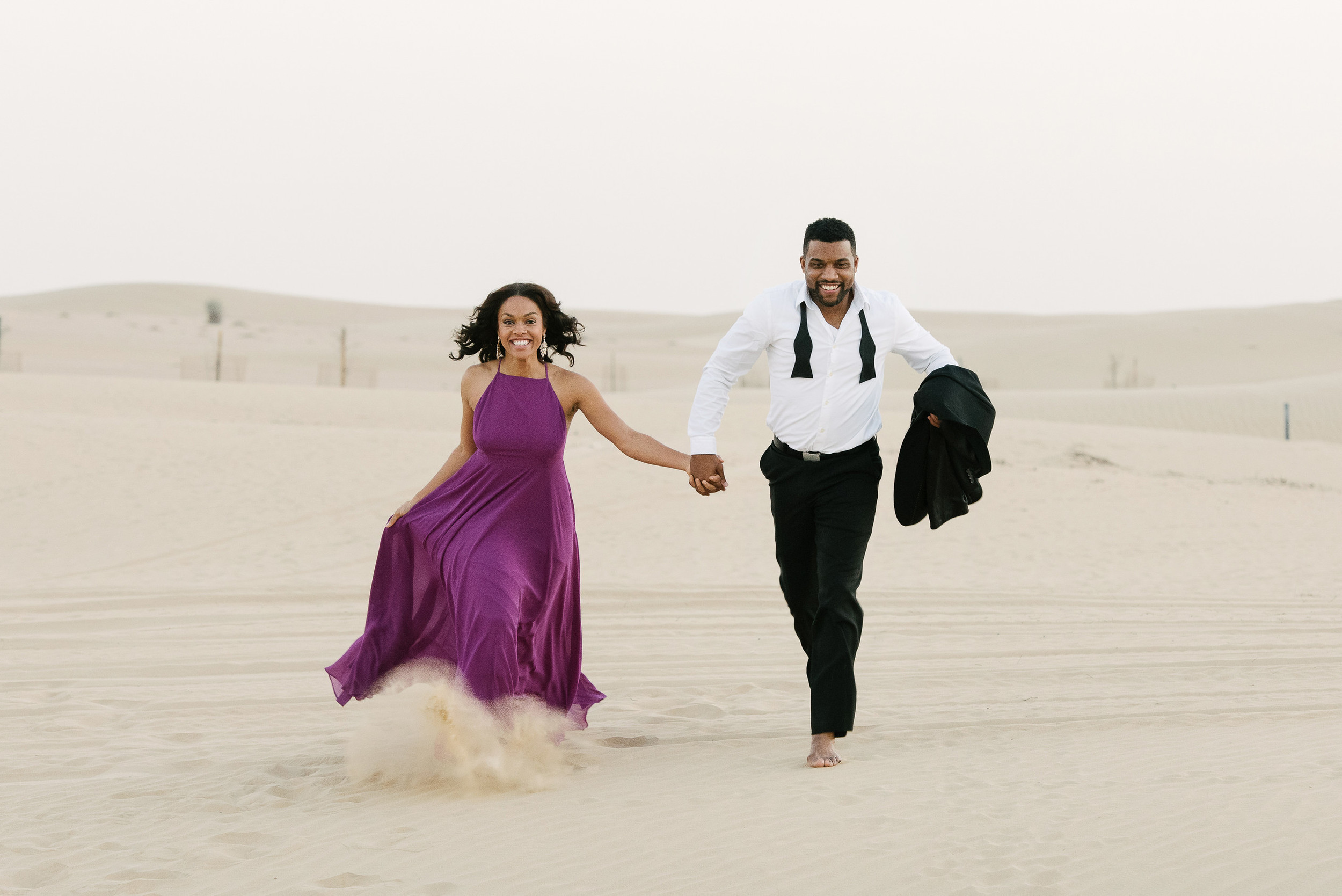 Eric & Danya in Dubai | Flytographer in Dubai
This gorgeous couple got away to Dubai for their engagement, looking for photos that reflected their friendship, love and sense of fun.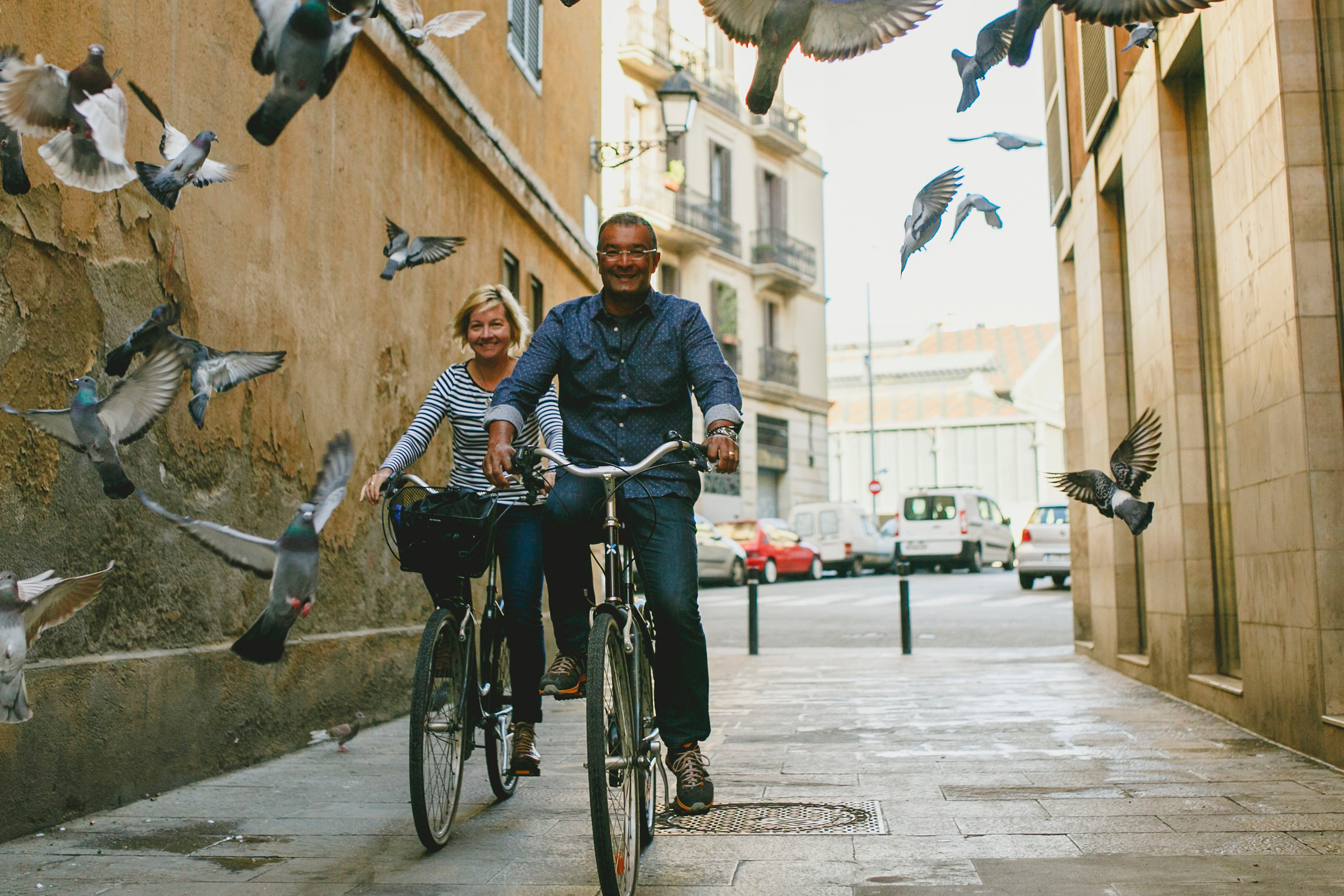 Rose & Paul in Barcelona | Flytographer Orlando
"We were doing research on urban bicycle tours in other cities for our company, The Pedaler, and always wanted to visit Portugal and Spain. The food, drink and friendly people were all memorable, but the spectacular backdrop of Barcelona (captured beautifully by Flytographer) made this working vacation truly special and memorable. The cycling adventure through Portugal to Seville, Spain was amazing. Guilt-free eating and drinking for a month!" – Rose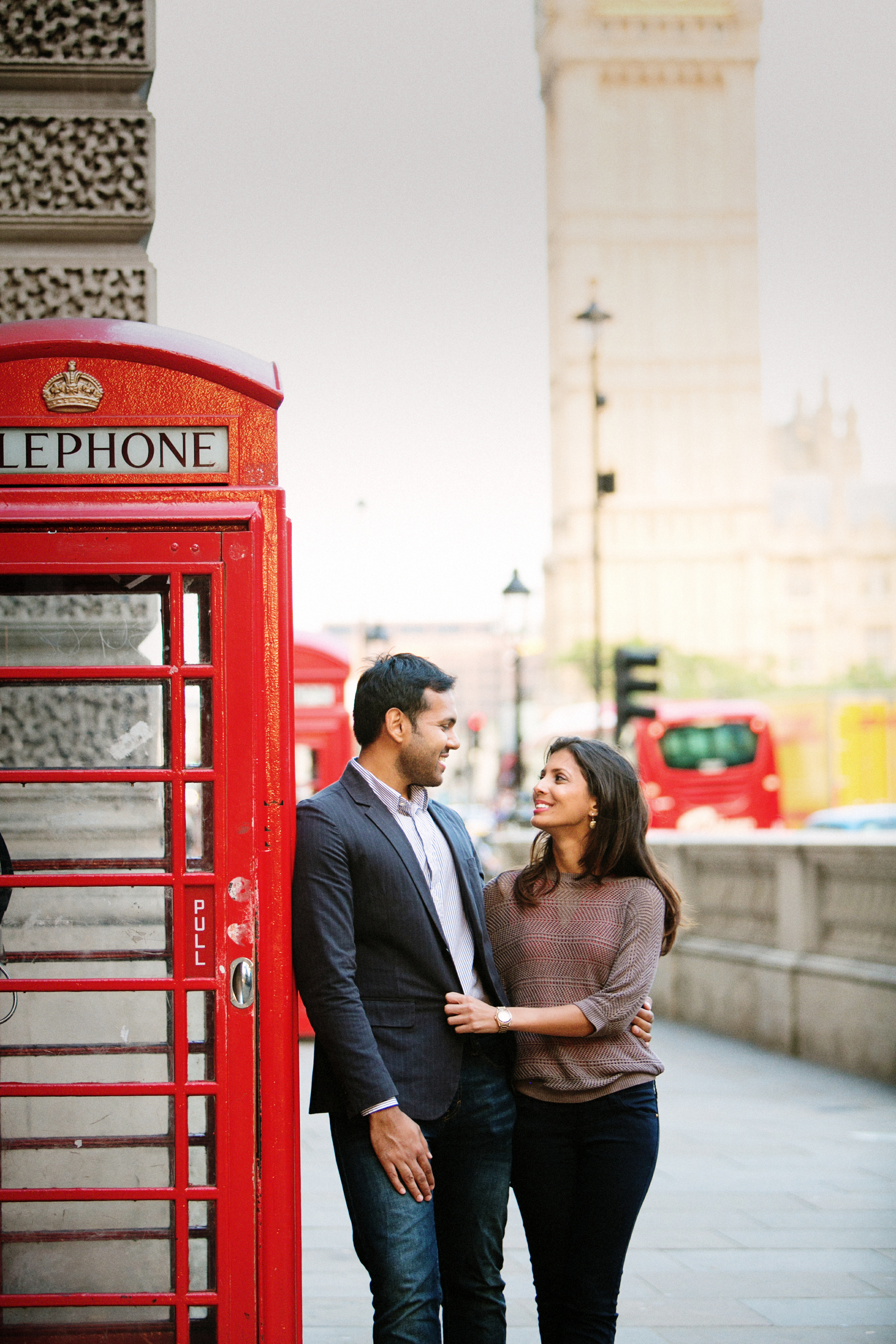 Zareef & Farrah in London | Flytographer Julie
"Since we're from Trinidad in the Caribbean, sun, sea and sand is in no short supply! For this trip we decided to soak up some culture and get in a lot of hikes and day trips outside of Paris and London." – Zareef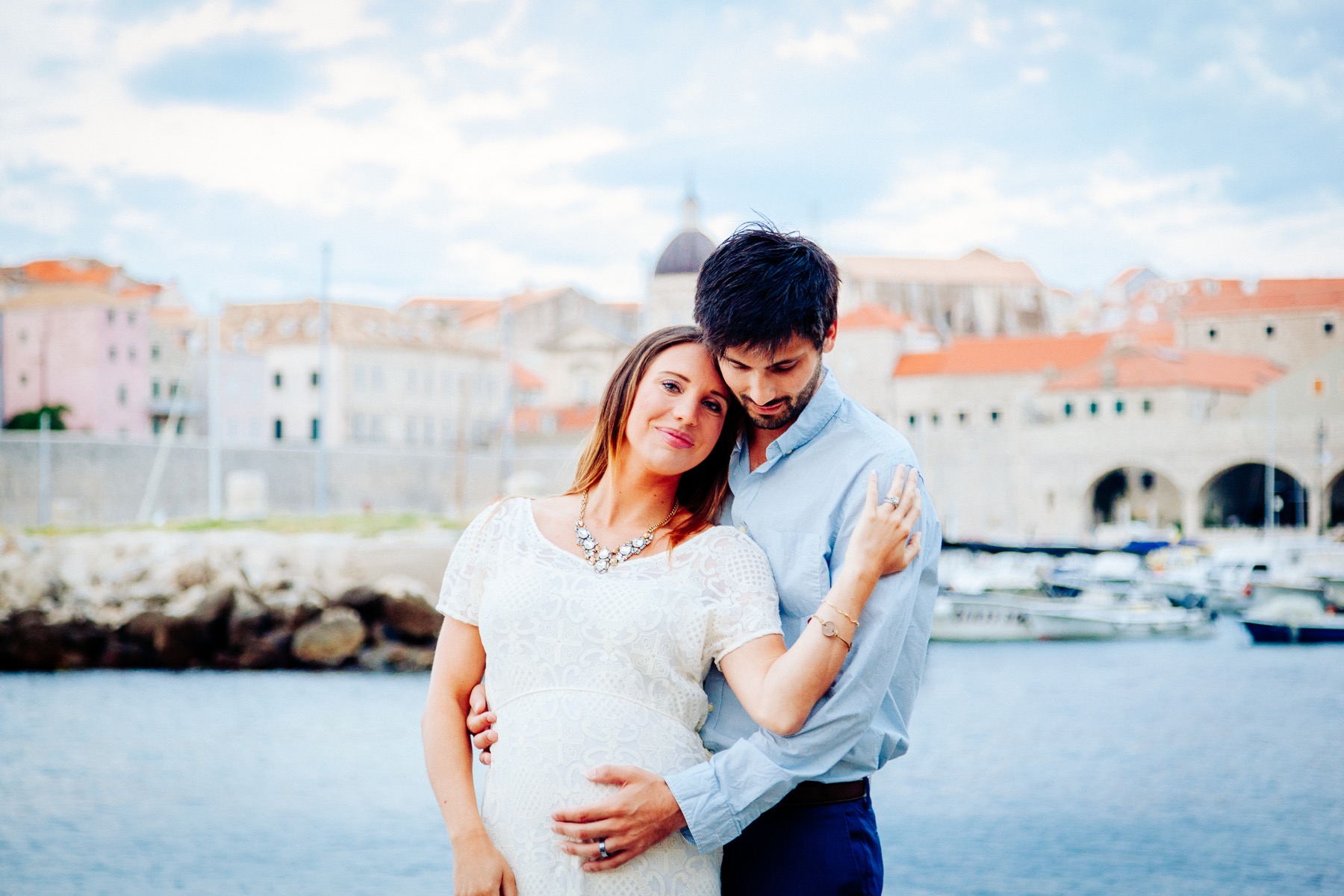 Heather & Dave (and baby bump) in Dubrovnik | Flytographer Božo
"As soon as we arrived in the morning, Božo made sure we were comfortable with his vision and what he had in mind given our discussion. I would have never guessed that he had not photographed maternity shots before, as he had clearly done his research to make sure we had some adorable bump photos!" – Heather & Dave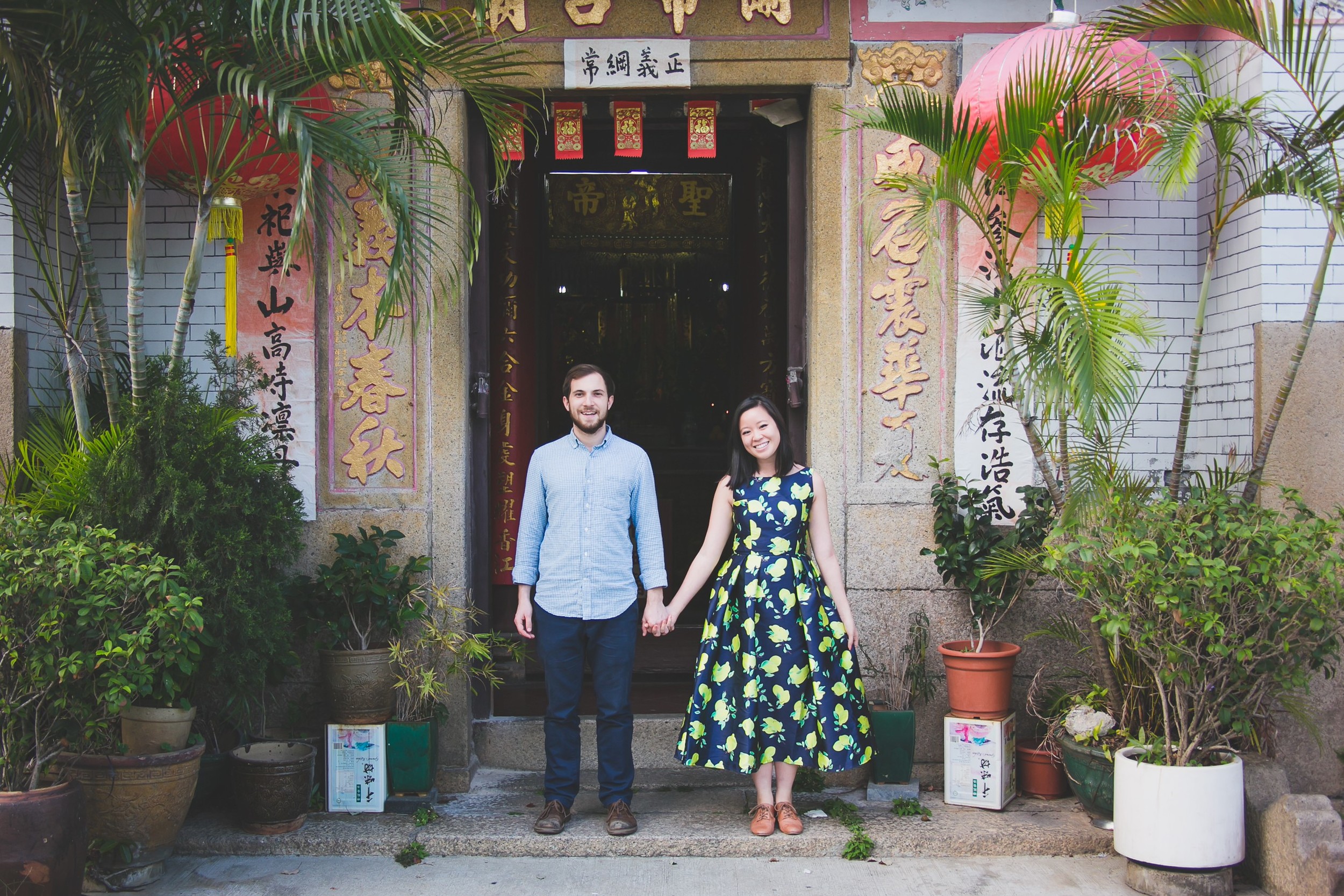 Cassie & Michael in Hong Kong | Flytographer Michelle
"Regardless of where we are, we both love day trips off the beaten path and exploring new avenues together. We have wandering souls! This trip to China and Hong Kong was Michael's first time in Asia. He was able to meet my grandmother in Beijing and numerous members of my extended family. We also got some amazing sightseeing accomplished – the snow-covered hills at the Great Wall were incredible!" – Cassie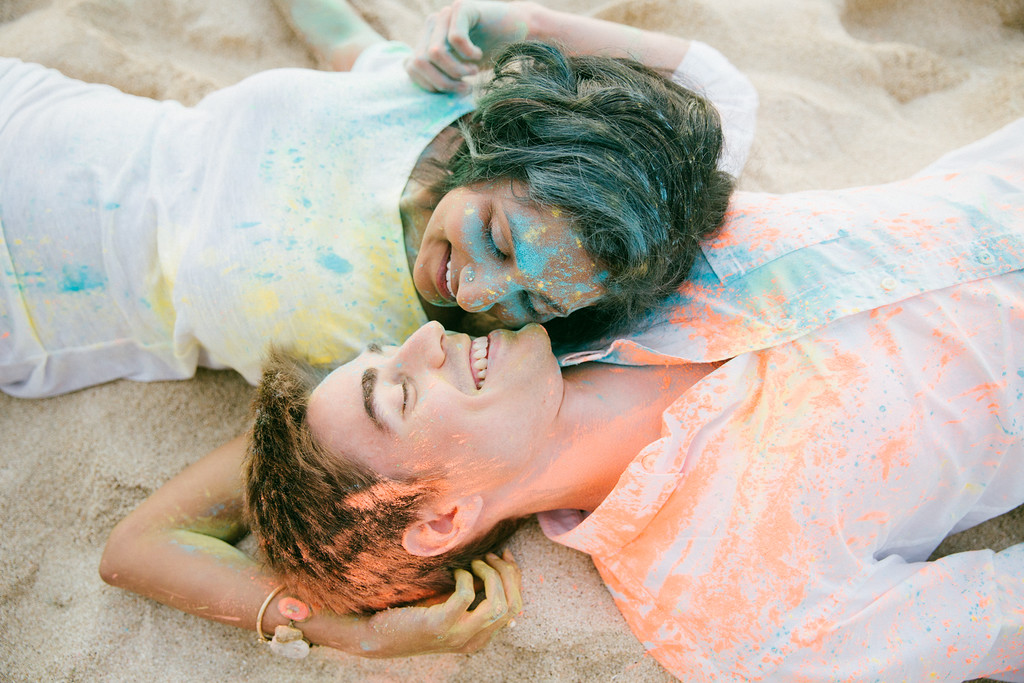 Mark & Vai in Mauritius | Flytographer Mayline
"What an amazing way to get a professional photo shoot done, on the fly, almost anywhere in the world. Impressed and happy." – Mark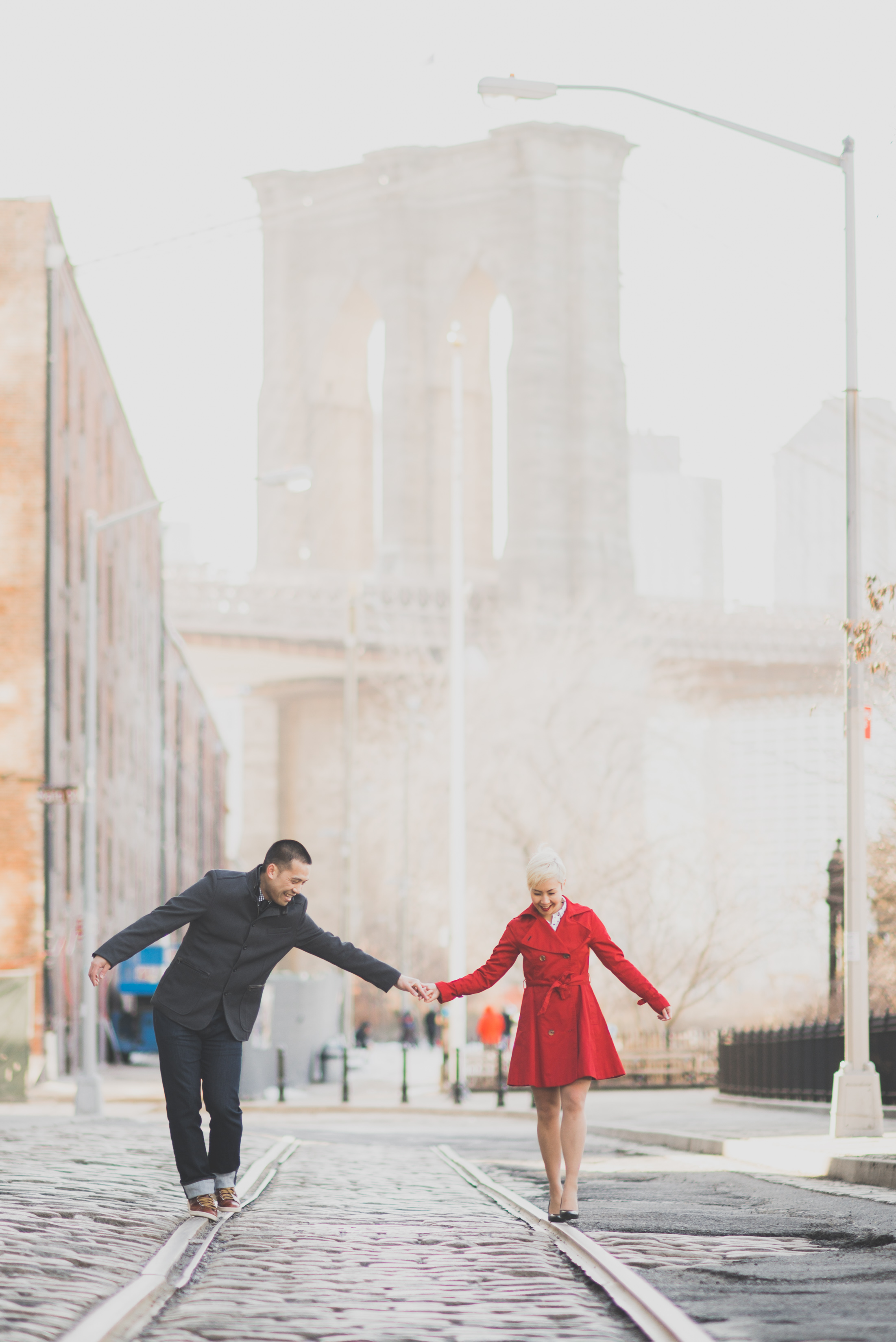 Miranda & Brian in New York City | Flytographer Lauren
"A long time ago, I was obsessed with this image I'd seen somewhere of the Brooklyn Bridge packed with yellow taxi cabs and a bride & groom standing atop a taxi kissing. I'm not big on weddings, but I knew if my turn ever came, THAT was what I wanted: a New York photo shoot." – Miranda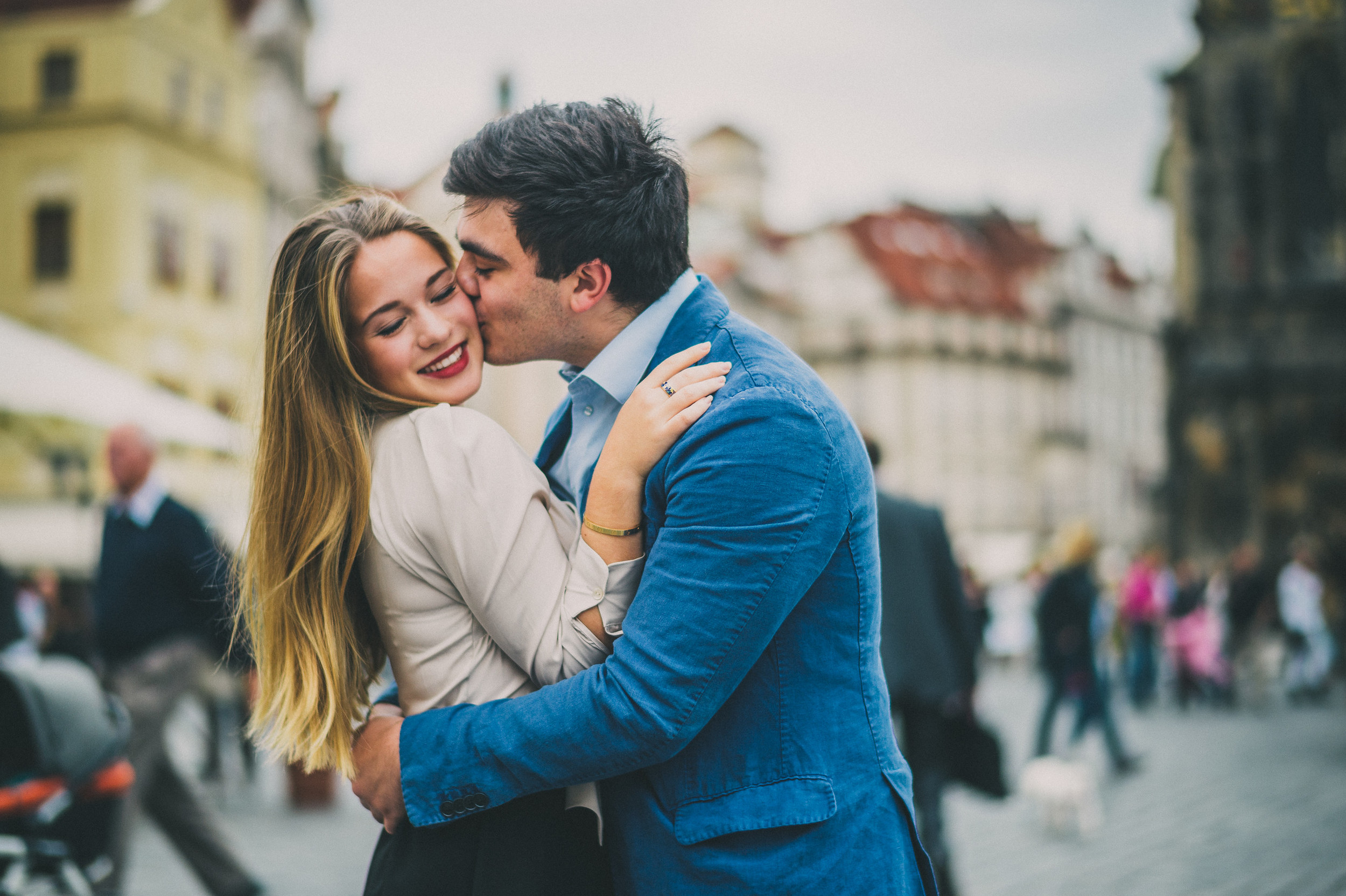 Diana & Suad in Prague | Flytographer Honza
"So happy to have found your company and our photographer! Professional, beautiful photos. Honza made us feel at ease and captured completely candid images." – Diana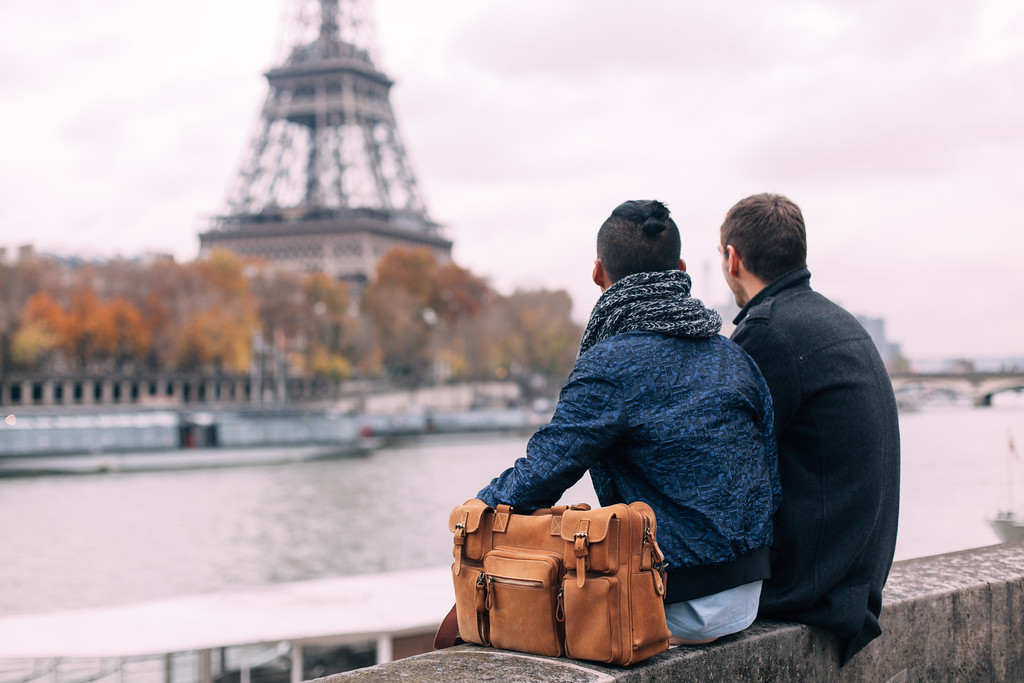 DJ & Michael in Paris | Flytographer Gonçalo
"Today is my birthday. It's not just any birthday though. I'm entering a new decade and I want to celebrate it like a successful adult with some money in the bank and spending it on stuff that matters. Like traveling, which makes me happy." – DJ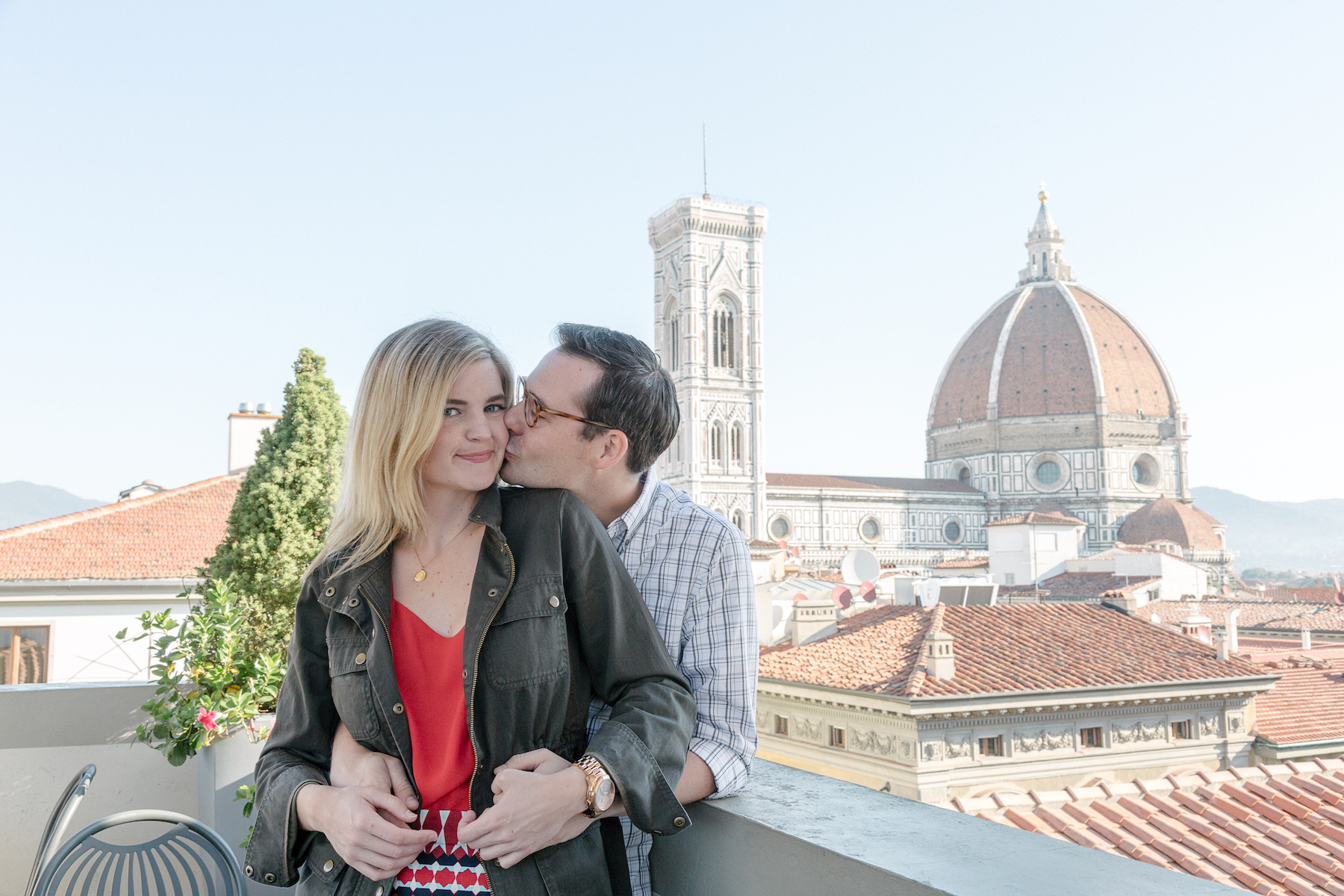 Tony & Anne in Florence | Flytographer Emma
"When you get to Florence, the first thing I recommend you do is climb to the top of the Duomo for a real perspective on the city. We also went on an amazing food tour, where we stuffed ourselves with cakes, pastas, wine, and every gelato under the sun! It was wonderful interacting with the local neighbourhood storekeepers and learning their stories. In Italy, always make time for wine and cappuccino, and don't be too strict on time – the local lifestyle is about enjoying life and not rushing too much." – Anne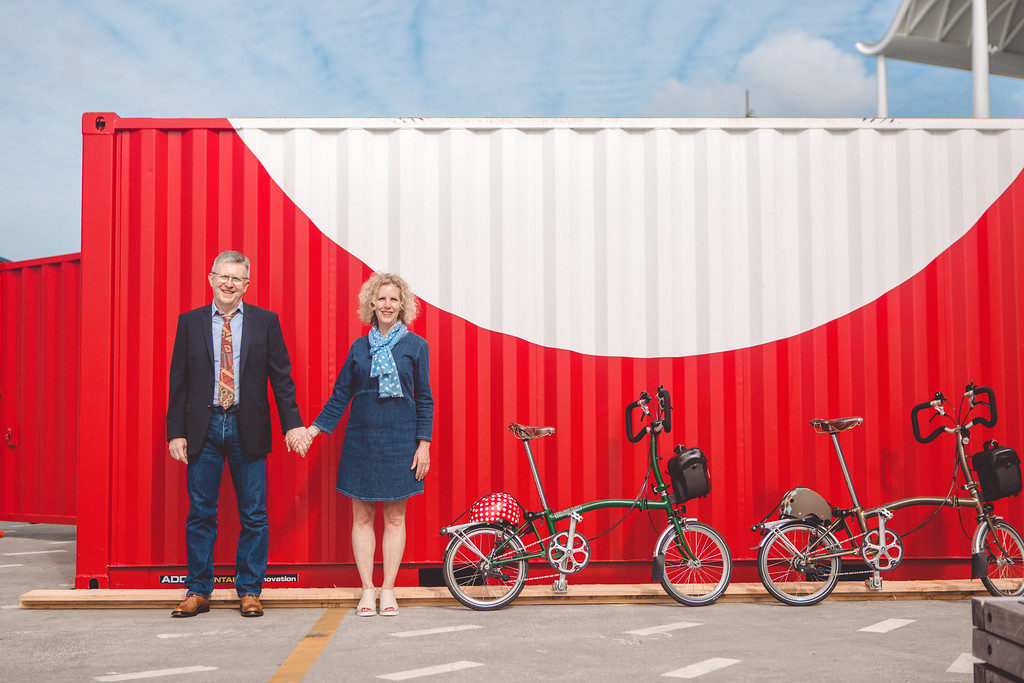 Judy & Mike in Auckland | Flytographer Jessica
"The photo shoot was to be a surprise for Mike; however, after days of wondering why I was so engrossed in our travel wardrobe, I had to let the cat out of the bag the night before! He was a little skeptical and was very worried because he did not pack a tie. Luckily our wonderful B&B host had some ties from his corporate days (albeit 15 years ago) and offered a choice to my husband. This was not in my planned 'photo shoot wardrobe!' He loved one of the ties, and to my amazement – and relief – it went with our outfits." – Judy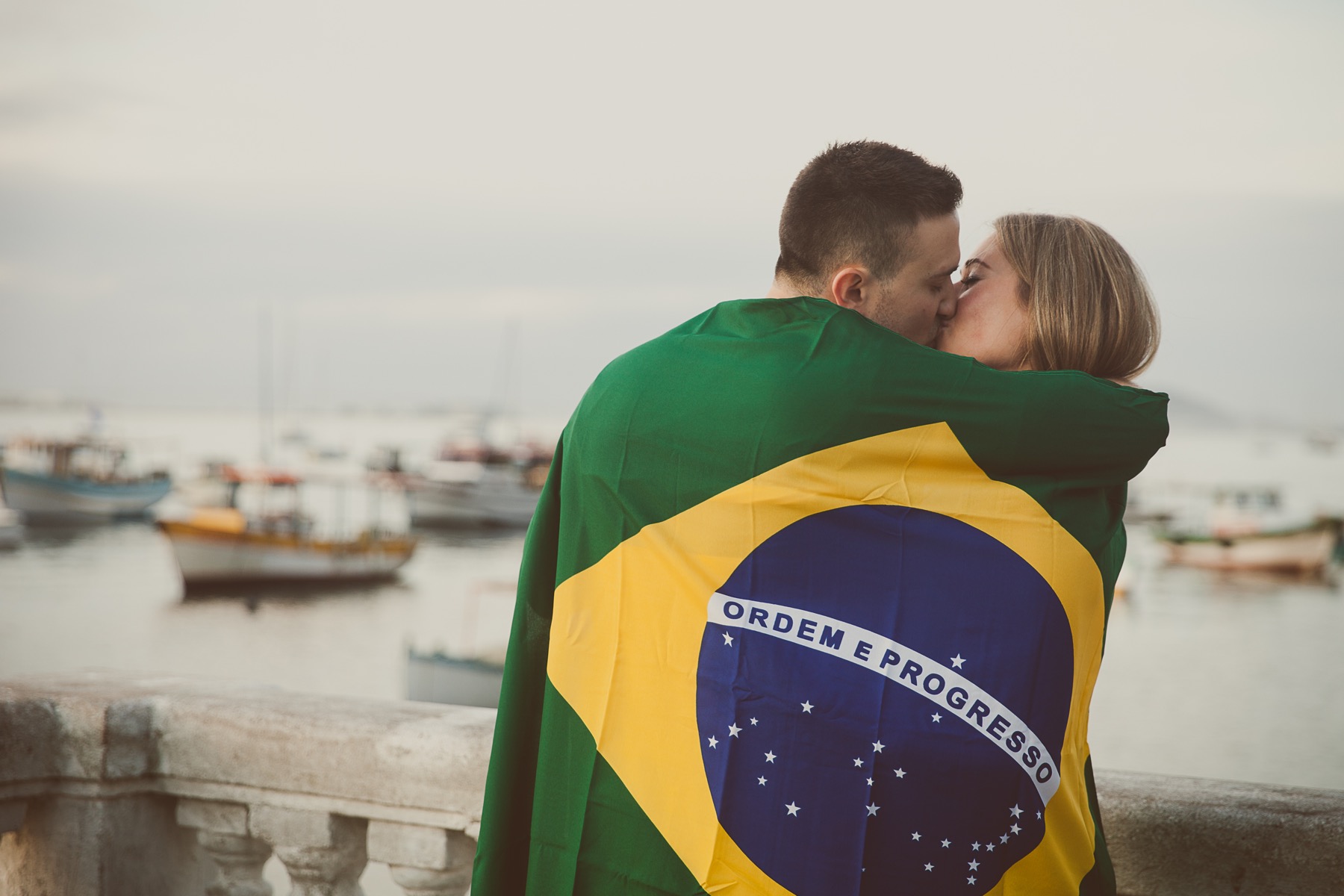 Ally & Sagi in Rio de Janeiro | Flytographer Carla
"We chose to travel to Brazil on a whim when finding an incredible flight deal. It had always been on our list of places we wanted to go but we weren't sure when it would happen. We are so pleased that we made it to Brazil, and especially Rio, this summer! The city was fantastic. Everywhere you go, you feel the beach culture of Rio and the warm personality of all the locals. The nightlife, beaches, people and incredible food all wowed us, and we love that our Flytographer photos can be a great souvenir from our trip." – Ally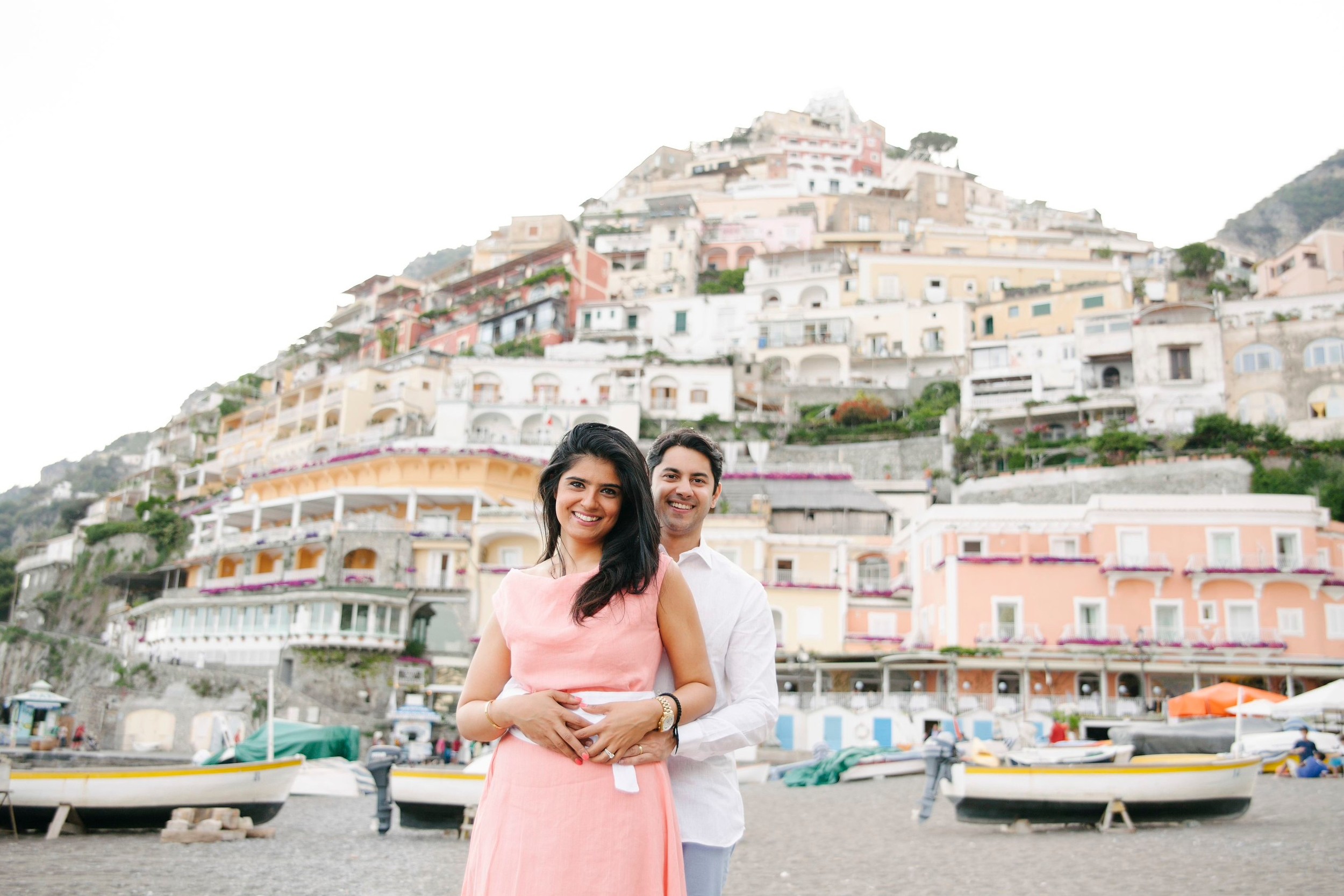 Anniversary in Amalfi | Flytographer Chiara
For their anniversary, this beautiful couple decided to have a romantic getaway to the beautiful city of Positano, Italy. "Thank you, Chiara! You made our trip so special by capturing such beautiful photos of us. Positano will always have a special place in our heart, thanks to you!"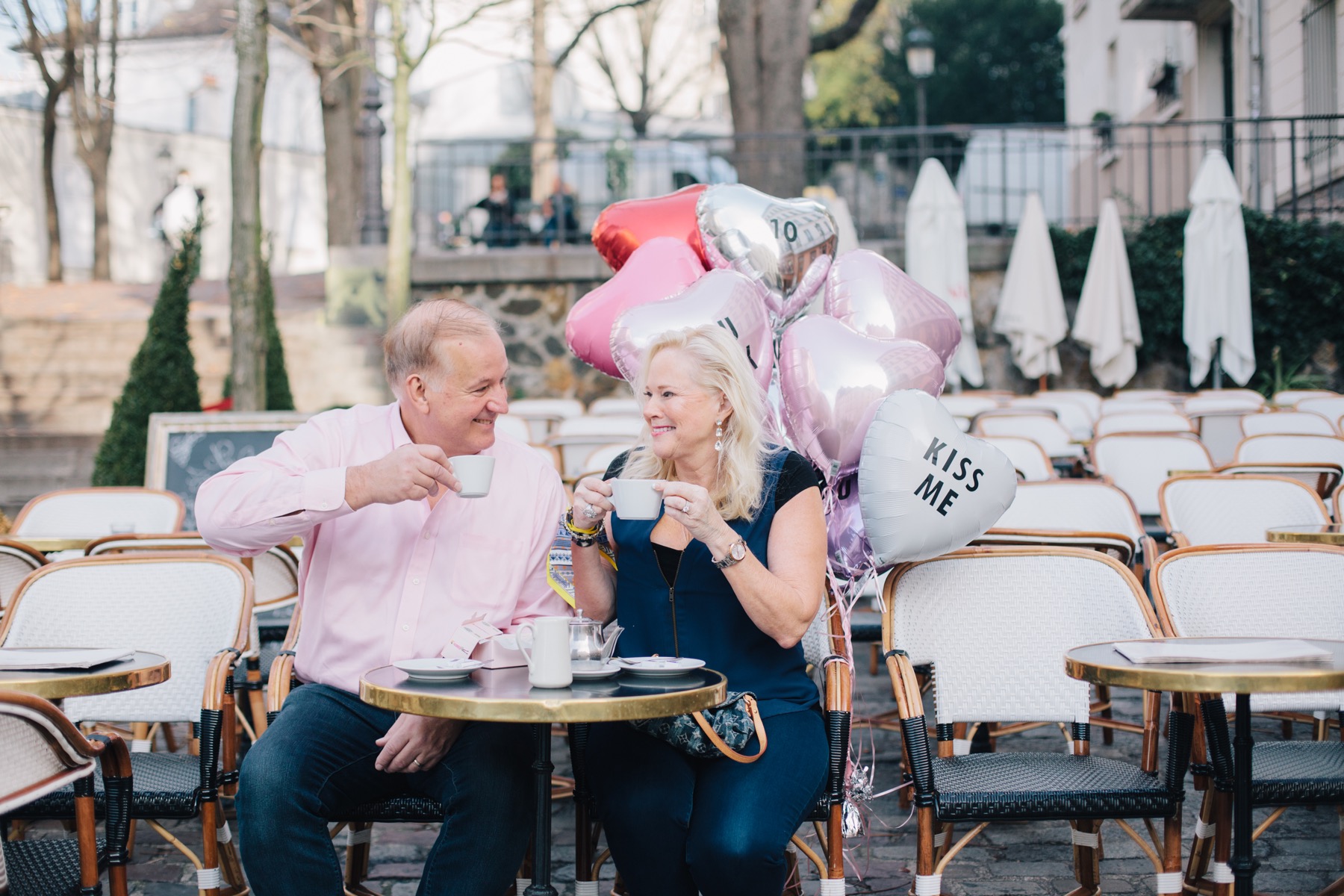 Sarah & Bill in Paris | Flytographer Gonçalo
"My husband surprised me a month before our 10th anniversary with a trip to Paris. We were engaged at the Jules Verne restaurant at the Eiffel Tower in September of 2005 and were married on November 12 the same year in Chicago. Paris is a special destination for us, and this would be our 10th trip together there." – Sarah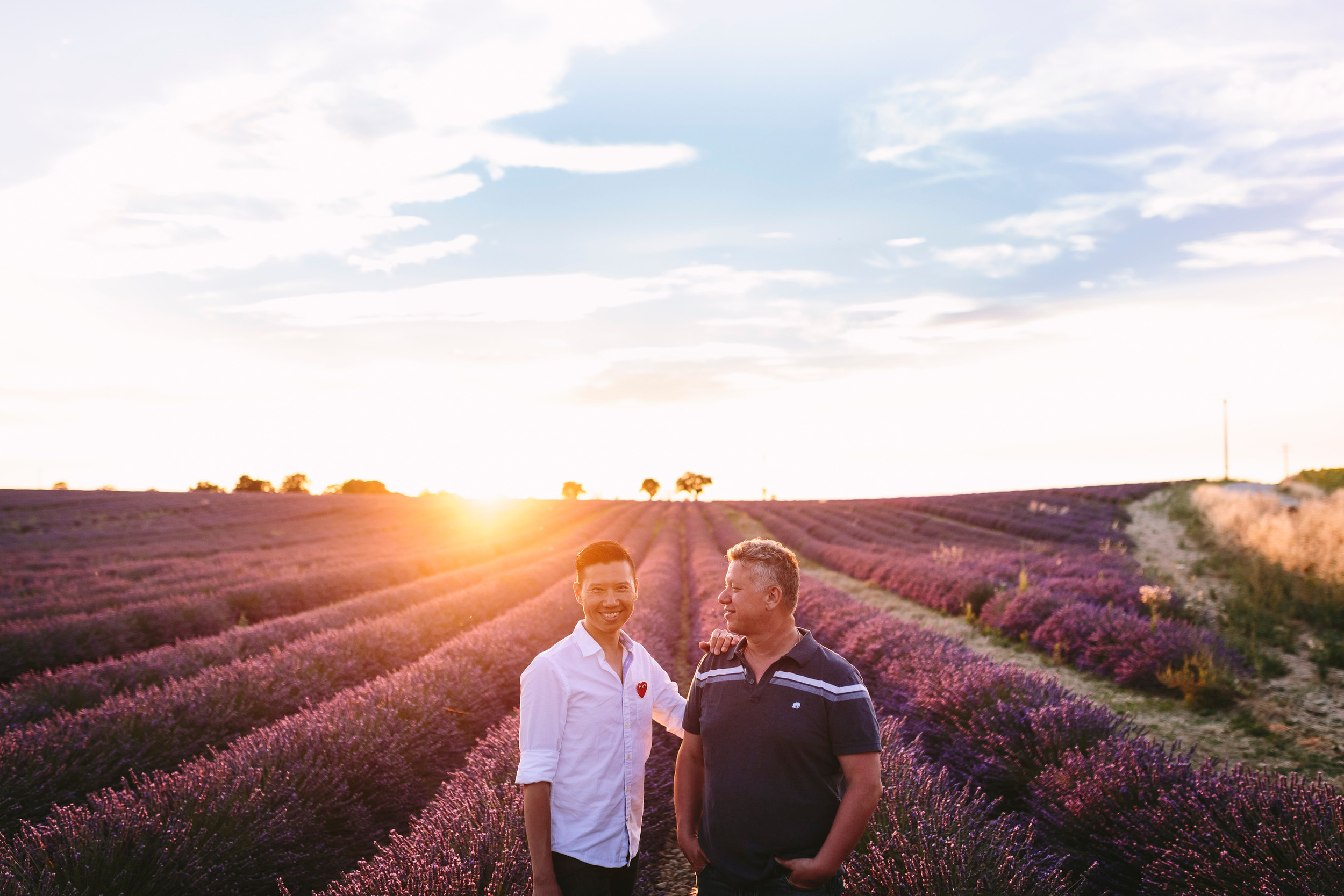 Kenny & Kevin in Provence | Flytographer Alessio
"Wow! This was a wonderful experience for my partner and myself. I'm a very shy person in front of the camera, but on our holiday to the South of France we were fortunate to shoot with Alessio, who guided us through the photo shoot, making me feel comfortable and the experience extremely effortless." – Kenny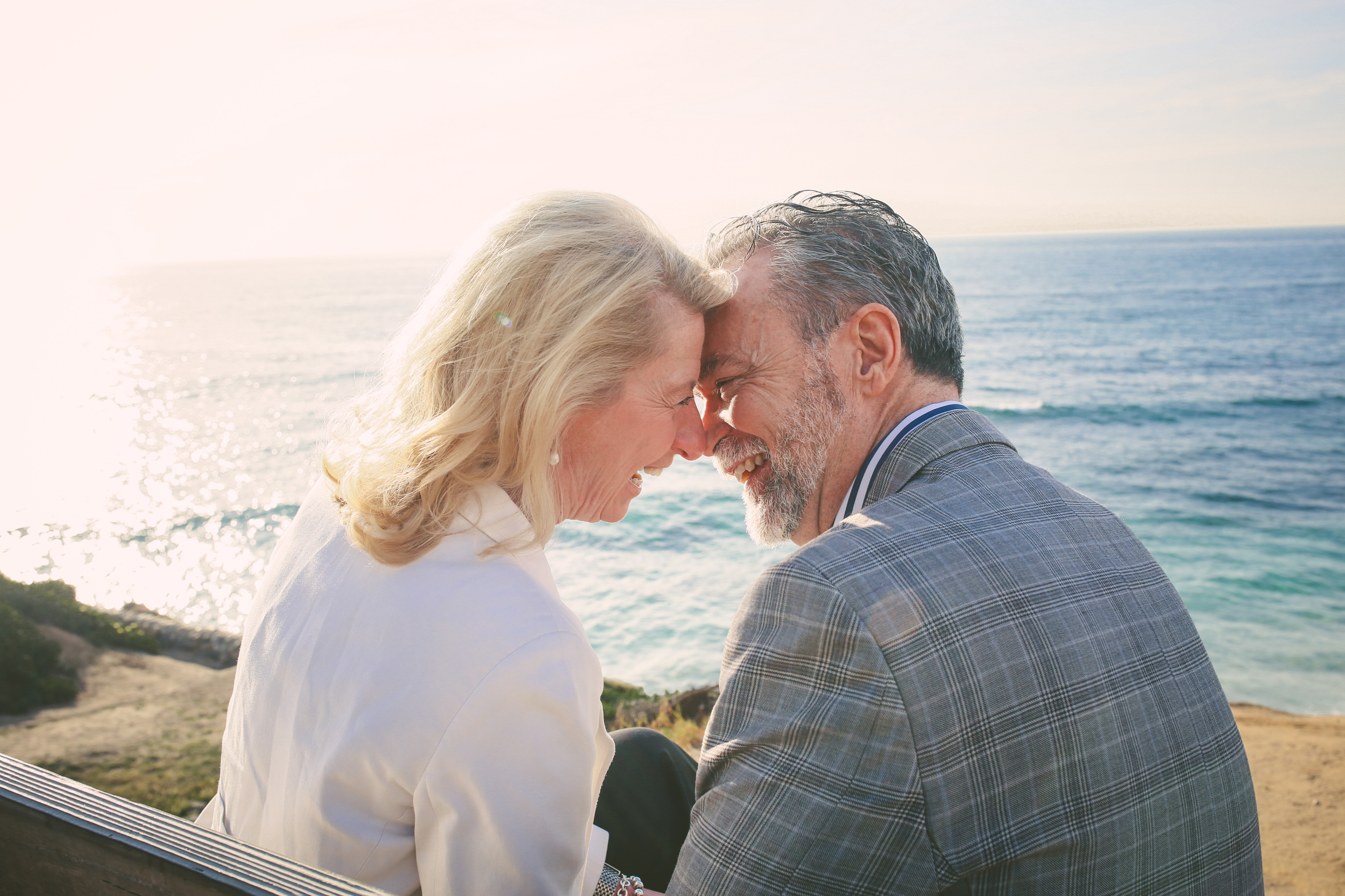 Cynthia & Bruce in San Diego | Flytographer Chris
"We have a great mix of fun, light photos, along with a few poignant ones that bare our souls and love for each other. Exactly what we were hoping for!" – Cynthia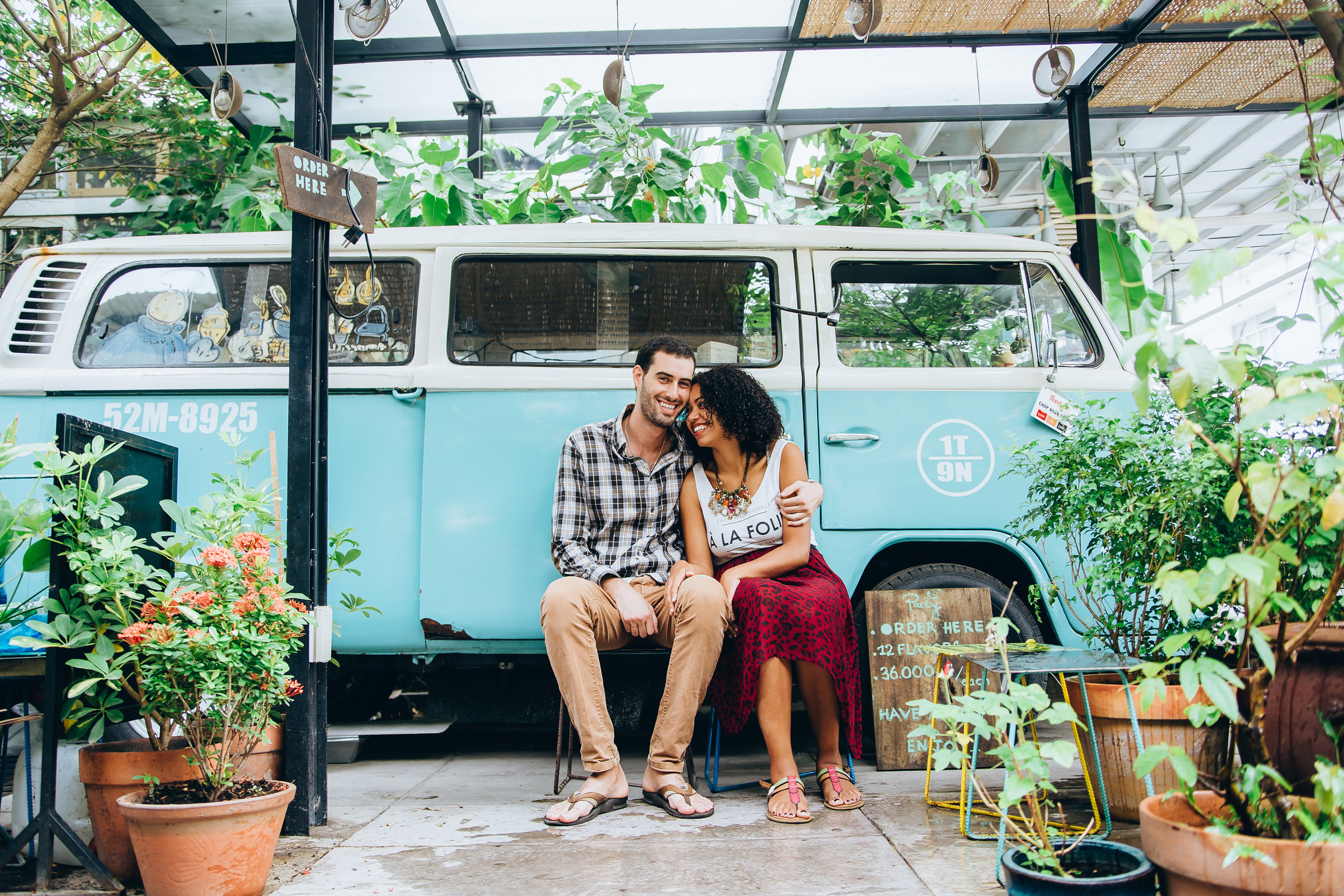 Nicole & Daniel in Saigon | Flytographer Peggy
"Our lovely photographer, Peggy, chose a really neat location in Saigon filled with vibrant art murals (3A Station Bazaar) that we would never have stumbled across otherwise. And that is part of the concept , seeing a city through the eyes of a local. We really love our photos – they are such a memorable travel souvenir and infinitely more precious than a suitcase full of trinkets. Receiving photos that captured us and our love was so special." – Nicole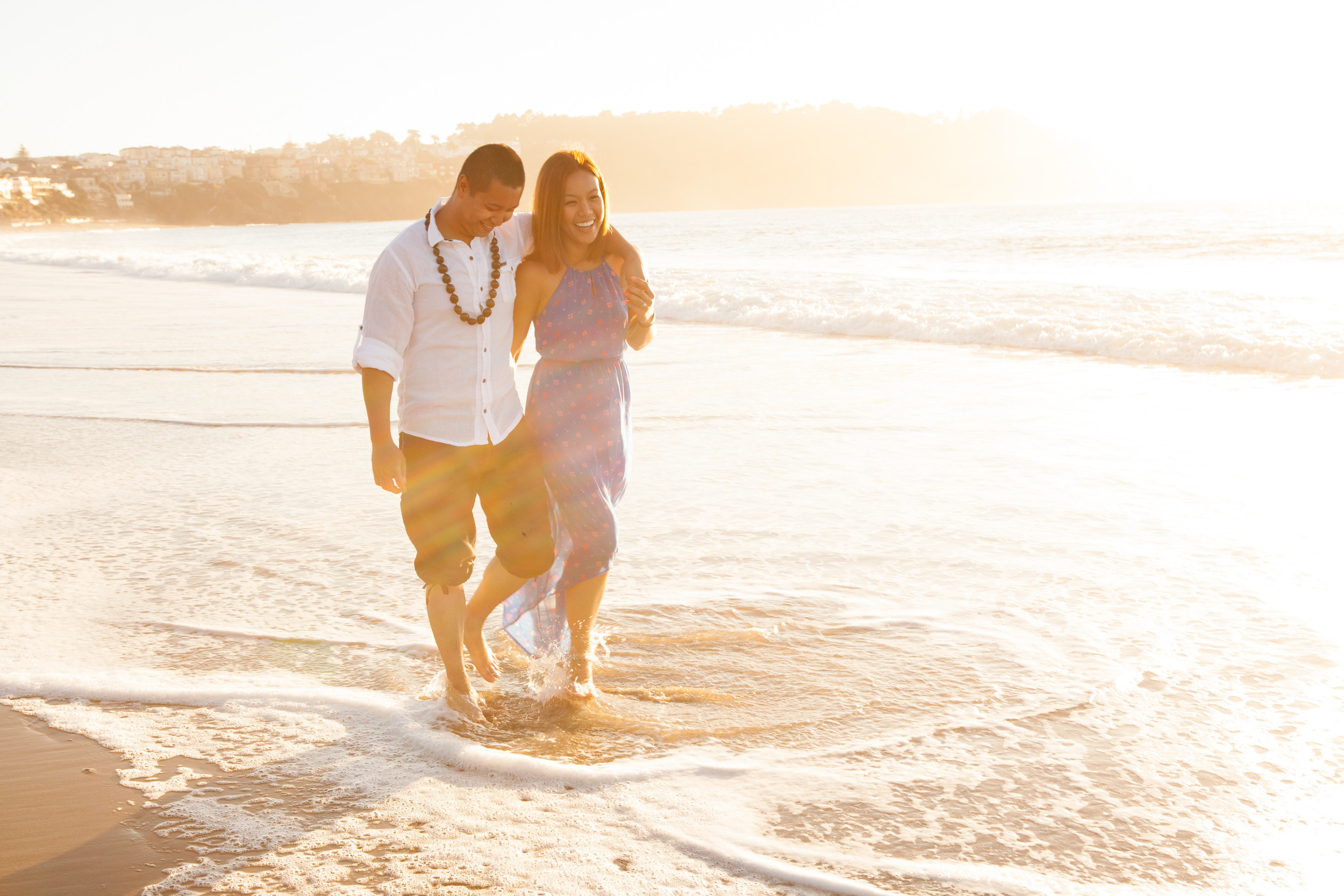 Kathleen & Mark in San Francisco | Flytographer Megan
"I love seeing the world, learning about other cultures, and experiencing new adventures. Travel opens my mind, and makes my heart and soul happy. It fulfills me. I thought: what better way to celebrate a milestone birthday than by doing something that I absolutely love? So to celebrate my 30th birthday, I booked a trip to San Francisco!" – Kathleen
Check out our Best of 2015 page where you can view the full gallery of our best photos of the year, including the top Proposal, Honeymoon, Family, Friends, Solo Travellers and Love Stories.