Your dreams of making it to the big city are finally about to come true. Well, for vacation, anyway!
Whether you're a big spender in search of metropolitan luxury, a modest traveller simply looking to soak it all in, or you fall somewhere in between, New York City has something for everyone, at every budget.
After all, New York City is the concrete jungle where dreams are made of — or so we've been told — and Flytographer has your Save or Splurge Guide to help you navigate it all.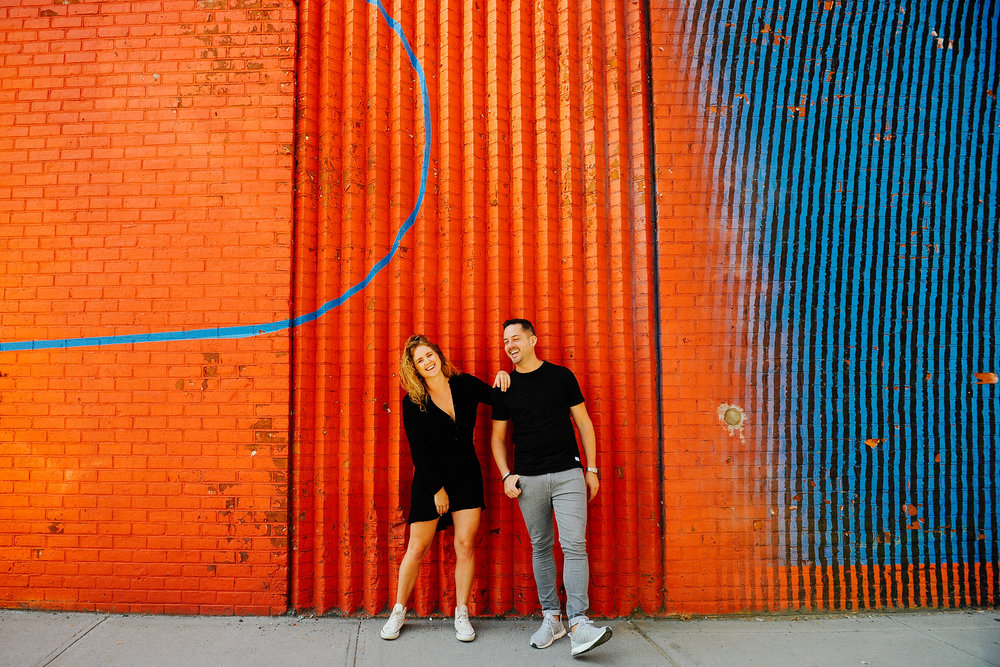 Flytographer: Mayleen in NYC
Click here to book Mayleen now!
Eat
Welcome to the food capital of the world, where foodies of all budgets can delight in incredible eats found on just about any street in town.
To kickstart your weekend, Lafayette Grand Café & Bakery has a brunch fit for an A-lister that, remarkably, won't break the bank, but if bank-breaking is what you're into, look no further than the Rainbow Room's iconic Sunday brunch.
For the seafood dinner of your life, tuck in at Chef's Table at Brooklyn Fare for a 20-course, French/Japanese tasting menu that will take you through the seven seas.
If white tablecloths aren't your jam, head over to 2nd Ave for the sweet-salty-spicy kick of Mimi Cheng's Dumplings for handmade, organic ingredient-filled, $8(!) pockets of joy, or brave the monstrous Shake Shack line for a burger like no other.
And don't worry — you don't need a big budget to get what you really came for. Thoughts of Joe's Pizza's classic NYC slice will keep you up at night long after you've made it home, and the chewy, fluffy goodness from Terrace Bagels might just convince you to make your vacation a permanent one.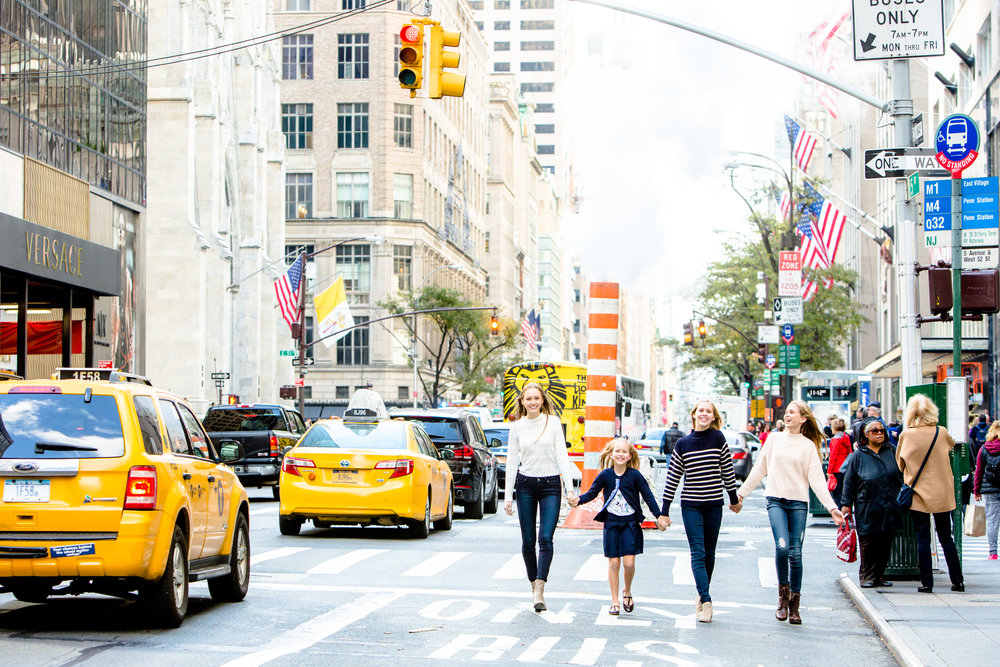 Flytographer: Johnny in NYC
Click here to book Johnny now!
Drink
A night out in New York wouldn't be complete without a round of drinks.
If you love sampling microbrews you can't find back home, Blind Tiger has more than 30 craft beers on tap alone, ringing in at a whopping $7 per pint.
For an ultra-hip nightlife experience, Death & Co., the birthplace of many famous mixologists, is the high end speakeasy you need for a glamorous night on the town.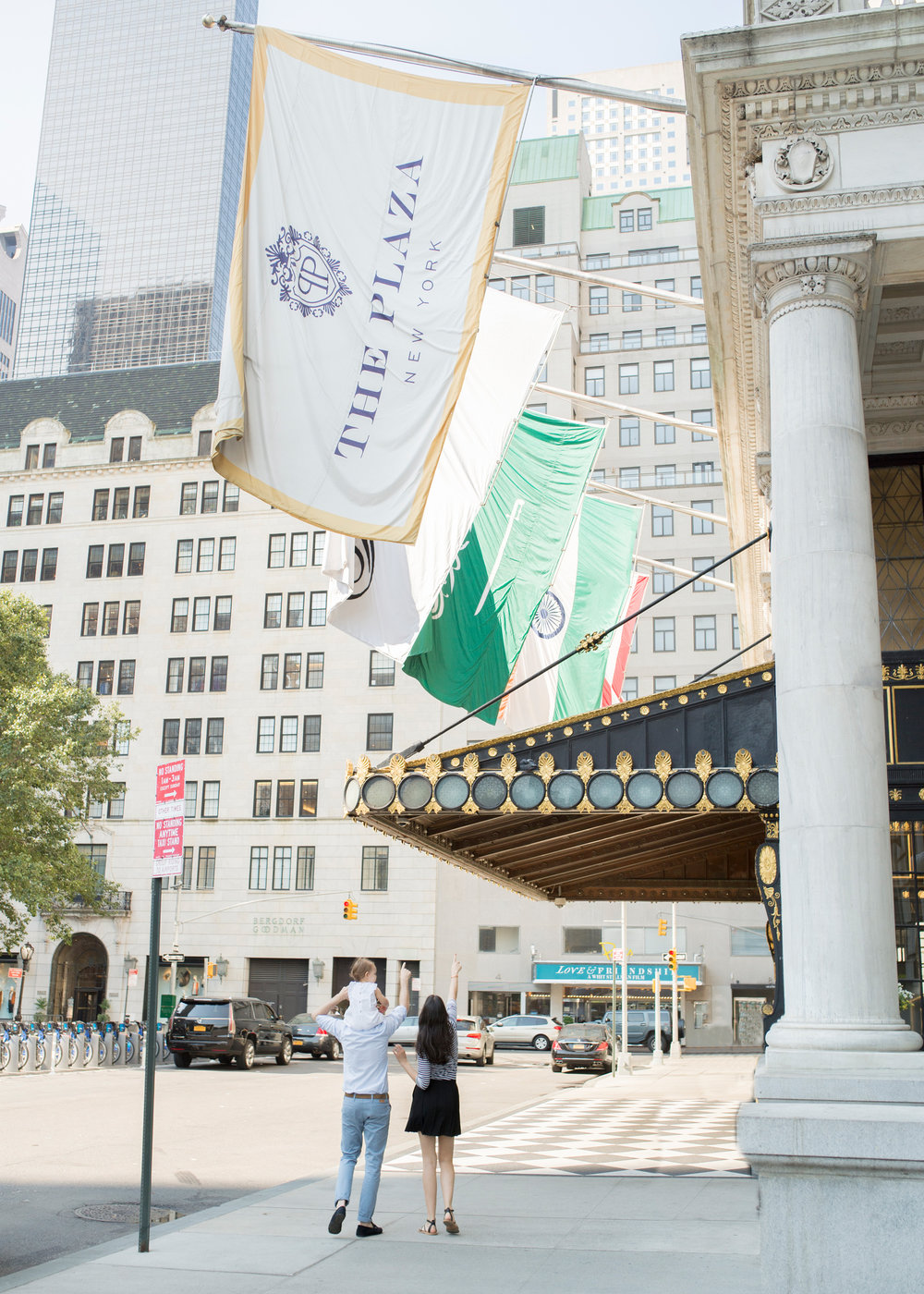 Flytographer: Natalie in NYC
Click here to book Natalie now!
Stay
Legendary, iconic, and more than a century old, The Plaza is the place to stay for the ultimate New York luxury hotel experience. Live it up like the rich and the famous at this 5-star institution that has set the bar in hospitality for 110 years and counting.
At a more wallet-friendly price point, Pod 39 and Pod 51 are modern New York City hotels perfect for a no-frills stay right in Manhattan. Giving you everything you need and nothing you don't, Pod 39/51 are an affordable option for those who simply need a comfortable place to recharge.
Do
A metropolitan playground if we've ever seen one, the number of things to do in New York City is absolutely endless.
Step into the world of art and take your pick from dozens of great museums. Pay What You Wish at the Guggenheim on Saturday afternoons, or save on admission entirely and spend your day wandering from gallery to gallery all over the city.
Shop 'til you drop (window, or otherwise!) on 5th Avenue for a scene straight out of a movie well-suited to budgets big and small.
For laugh out loud moments, sit in on one of hundreds of affordably-priced comedy shows taking place every week, or go all out with an evening on Broadway, complete with the season's latest must-see headliner, or the classic you've waited your entire life to see.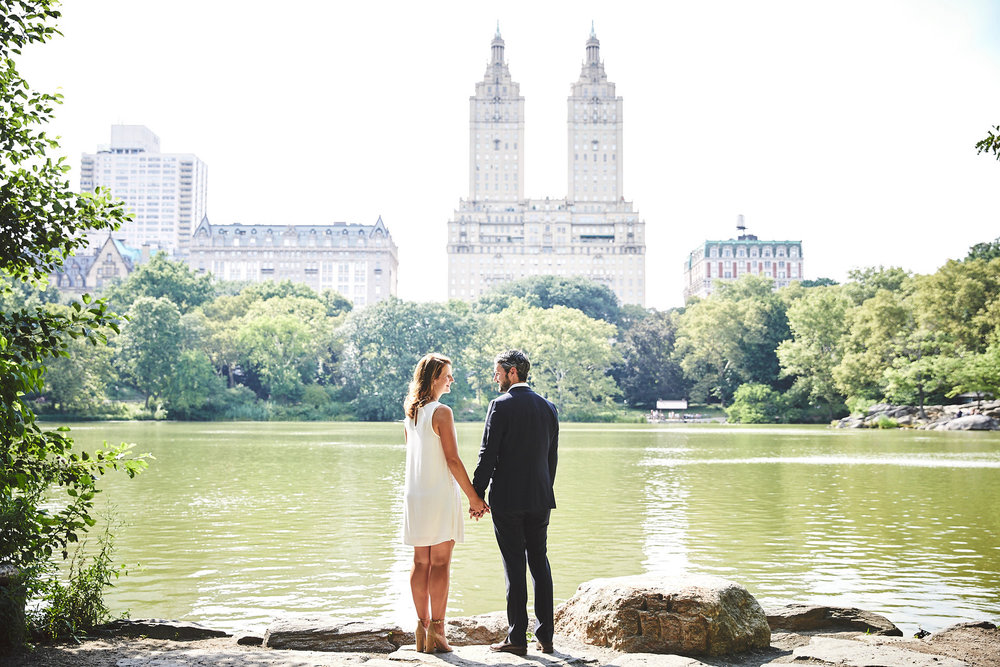 Flytographer: Bri in NYC
Click here to book Bri now!
See
New York doesn't have things to see — it is the thing to see.
With its world-famous architecture, a luscious park smack dab in the middle of the city, and neighborhoods as colourful as they are varied, New York is a city that can be seen from infinite angles and perspectives.
One of the best places to take photos in New York, you can't go wrong with an afternoon spent on the High Line, New York's one and only elevated park for unique, zero-cost city views, and save your subway tokens by walking the Brooklyn Bridge for a panoramic shot of the unmistakable skyline.
Hop aboard a yacht for a luxury, breathtaking tour around Manhattan, or take your vacation to new heights with a ride to 102nd floor of the Empire State Building and see it all from the top of the world.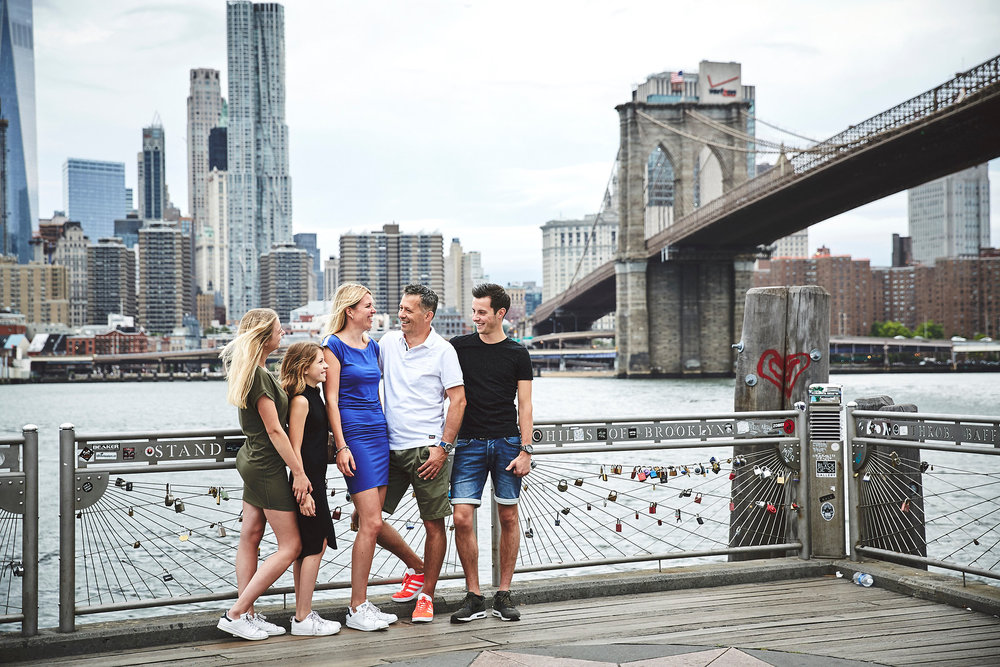 Flytographer: Bri in NYC
Click here to book Bri now!
There are so many great ways to customize a New York itinerary, we couldn't possibly count them all.
Looking to hire a vacation photographer in New York City? Save $25 with discount code 'CAPTURENYC25'
*expires December 31st, 2017