Best places to take pictures in Seattle, Washington
In the Pacific Northwest sits Seattle: a city in Washington State known for its coffee ☕️  scene, grunge music, the Seahawks, and the Space Needle. 
Seattle is nestled in between the Puget Sound and the Olympic Mountains, meaning it has stunning views of both hotspots. Also nearby are Mt. Rainier and Mt. Baker🏔 , two iconic Washington landmarks popular with tourists and locals alike.
If you love the outdoors and coffee, Seattle is a great place to take your family, friends, or partner — or even just yourself! 
If you love to take photos, that's even better. Seattle has a never-ending amount of photo-worthy locations. Here are the top 10 best photo spots from our local Flytographers in this Pacific Northwest city. 📸
Post Alley is one of Seattle's most charming streets and is an essential part of any trip to the city. This alley is home to two famous downtown Seattle attractions: Pike Place Market and the gum wall — a must-visit!
Afterward, make sure you grab a coffee at the first Starbucks ever on Pike Place and take a stroll down to the water where the fishmongers 🐟  are. Along the way, snap some photos in front of the neon signs and the waters of Elliott Bay. 
When you're done checking out this market, explore Belltown, a neighbourhood filled with high-rise condos, bars🍻 , and restaurants. It's always bustling with people with its beautiful sights to see, exciting things to do, and mouth-watering restaurants to eat at.🍴
2. Seattle Waterfront
Right by Pike Place Market is the Seattle Waterfront, which is bursting with things to do that are enjoyable for your entire family, friend group, or partner. 
Are you hungry? 🤔 Then we recommend you check out one of the many seafood restaurants along the piers like Ivar's Fish Bar or Anthony's Fish Bar, which are both known for having some of the freshest fish tacos.
Once you're finished with your fish tacos or salmon chowder, walk over to the giant Seattle Great Wheel 🎡, which stands at 175 feet tall. This white Ferris wheel pops against the bright red of the buildings along the waterfront. It's the ideal site to snap some pics of the excitement, so don't forget your camera!
For pretty views of Elliott Bay and Mount Rainier, come to Kerry Park. This park sits on top of Queen Anne Hill, which is where many cultural festivals 🎉  are hosted. It's also home to the famous Space Needle.
This is the perfect location for a family or friend photoshoot 📸  with these gorgeous backdrops behind you. You won't be able to resist taking some photos here. (And you shouldn't!)
Even though it was the first neighbourhood in Seattle, Pioneer Square is still active with tourists and locals who visit for the art, culture, and history. With grand brick buildings that date back to the 1800s and old-fashioned light posts 💡 , you'll need to capture this neighbourhood's classic beauty with a photoshoot. 
Pioneer Square is the local's choice area in Seattle not only because of its charm but because it's an excellent stop for trendy coffee shops, stores, restaurants, and galleries. 🎨
When you're done wandering around here, take a water taxi ⛴  across the waters to Seacrest Park and check out this other lovely section of Seattle.
To add a pop of colour to your Instagram feed, stop by Olympic Sculpture Park for flashy artwork with superb views of the Space Needle and Puget Sound. 😍
This park is optimal for spending the day relaxing on the grass with a picnic while watching the blue waves. It's also perfect for photoshoots, especially at night! When the sun sets, you'll have the Seattle skyline 🌇  lit up behind you, which creates an even more beautiful backdrop.
Find the best things to do in Seattle
Gas Works Park is unique from other parks in Seattle (well, anywhere really!) because it incorporates the rustic, coppery remnants of an old coal plant surrounded by green hills and captivating water views. There are lots of sections to lounge around, whether to have a picnic or to take selfies. 🤳🏾
Not only is this a great place to take the kids, but it's also optimal for a photo session. Gas Works Park offers a fabulous view of Lake Union and the skyline of Eastlake, a different view than the other sites on this list. 🏙
While you're in this area of Seattle, hop on over to the neighbourhood of Fremont. There's a hilarious monument here called the Fremont Troll 👹 , which is exactly what it sounds like: a troll sculpture under the George Washington Memorial Bridge. It's a popular space to take photos in front of, so don't skip out on it.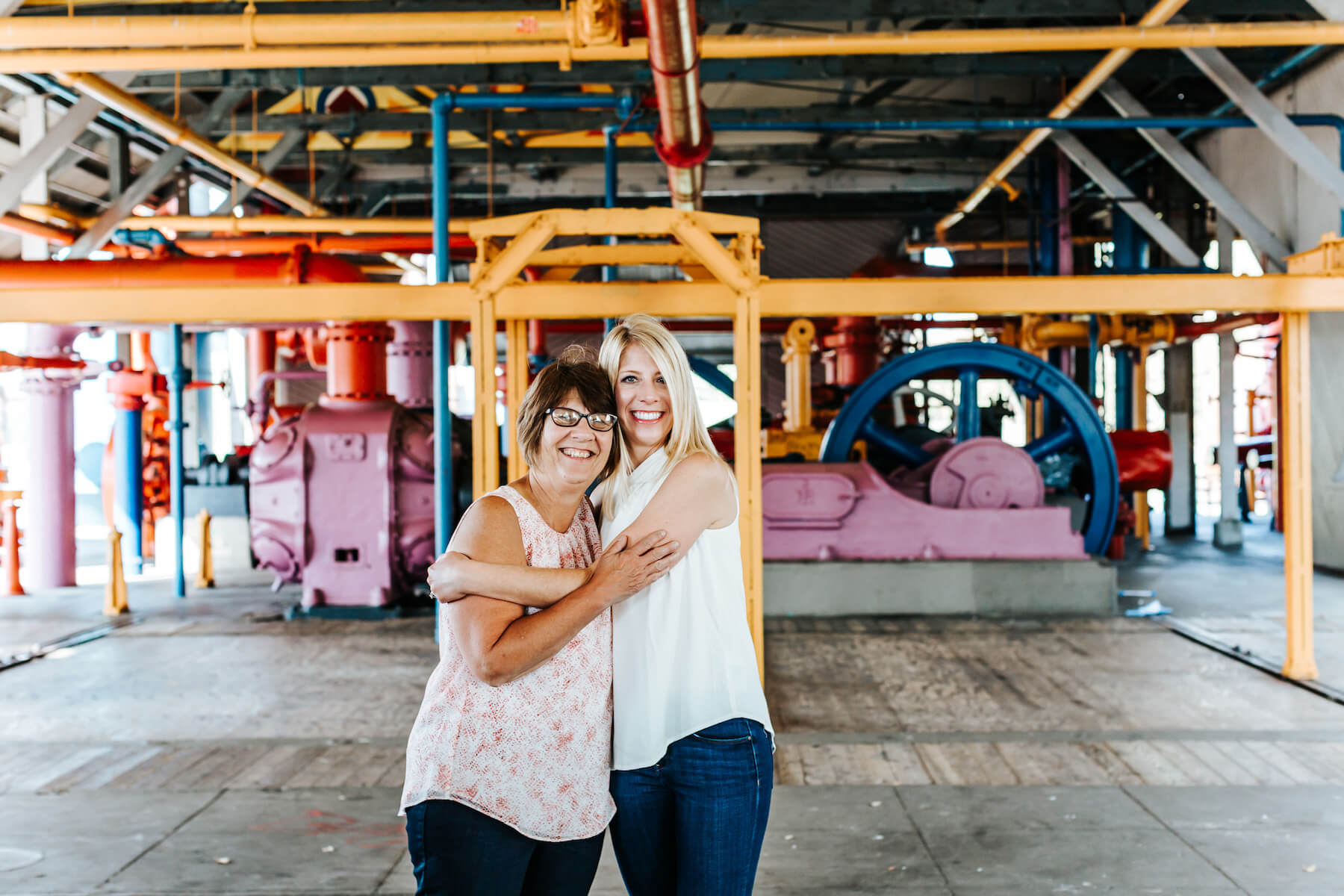 This botanic park makes you feel like you've stepped into a fairy tale 🧚🏾‍♀️  with its vibrant foliage and flowers. 🌸
You'll definitely see some other people posing for selfies or group photos in this dazzling park. 
From cherry blossoms 🍒  to stone bridges to twisted trunks, Washington Park Arboretum has some of the best settings for a photo session. If you look at the picture below, you'll understand. Who wouldn't want to take pictures here?
This park is a joint project of the University of Washington and is only a quick drive away from it. When you're done experiencing the dreamy atmosphere of the park, head over to this impressive university. ⭐️
Bursting with stunning views of the Puget Sound, Discovery Park is full of gems 💎 . It has mossy forests, rocky beaches, and the charming West Point Lighthouse for you to experience. 
Lie on the beach and listen to the waves crashing onto the shore as the cool Pacific breeze brushes over you. The gorgeous scenery here will impress you and complete your Instagram feed! 📱
9. Alki Beach
Near West Seattle rests Alki Beach, a breathtaking vista with white sandy shores, an antique lighthouse, and several delicious restaurants 🍽  that all have a fantastic view of the Space Needle and the city skyline. What more could you want?
If you're looking for an excellent dinner recommendation, we recommend Salty's. It's right on the waters of Elliott Bay and is ideal for a romantic and fancy dinner with your partner. 💕
After you eat, have a photoshoot on the beach with the glowing sunset 🌅 or the glittering waters as a backdrop behind you.
10. Seacrest Park
After your Salty's photoshoot, stroll down the beach until you reach Seacrest Park. This park is an intimate location for a couples' photo session at sunset 💞 and an awesome park to bring the kids to play at during the day. 👌🏼
Take a walk down the pier and lean against the wooden railing for some photos with the skyline behind you, or jump onto the next water taxi to Pioneer Square in downtown Seattle.
There's plenty of things to see and do at this West Seattle hotspot. ✨
Capturing memories in Seattle
These are some of our top 10 places to take photos in Seattle, as well as some of our favourite attractions to visit and tasty restaurants to eat. 🤗
Take a piece of Seattle back home with you with a Flytographer photo shoot to help you capture your PNW memories. 📸
Book your photo shoot in Seattle now