A bright red lipstick
At 8 in the morning or 8 at night, weekend or workday, Parisiennes know that a swipe of bright lipstick pulls them together in a flash.
Chunky gold jewellery
Pile on the rings, bangles and necklaces, the more gemstones the better. Or pick up some vintage pieces at the flea markets or attic sales on the streets.
Photo: Rachael in Paris for Flytographer
A dark-coloured body-con dress
I learned pretty quickly that the wind tunnels in the entrances and exits of Metro stations will blow a loose dress or skirt up over your head, so unless you are looking for your own Marilyn Monroe photo-op, a form fitting dress is essential.
A classic skirt
You will never ever see anyone wearing shorts in Paris (shorts are strictly for beach vacations). But a leather, linen, or cotton stripe skirt with a t-shirt? No problem.
Photo: Krystal in Paris for Flytographer
Jeans
Women's button-fly Levi's are de rigueur, often paired with a sexy, sheer blouse. Parisiennes wear them cut-off at the ankles, with a pointed toe bootie or flat.
Photo: Rachael in Paris for Flytographer
A light wool scarf
It's a Parisian cliché that everyone wears a dashing scarf, but it's useful for dining on the terrace of a café, cruising on a river boat, and excellent protection when your romantic stroll down the banks of the Seine all of a sudden smells like a sewer (#truth).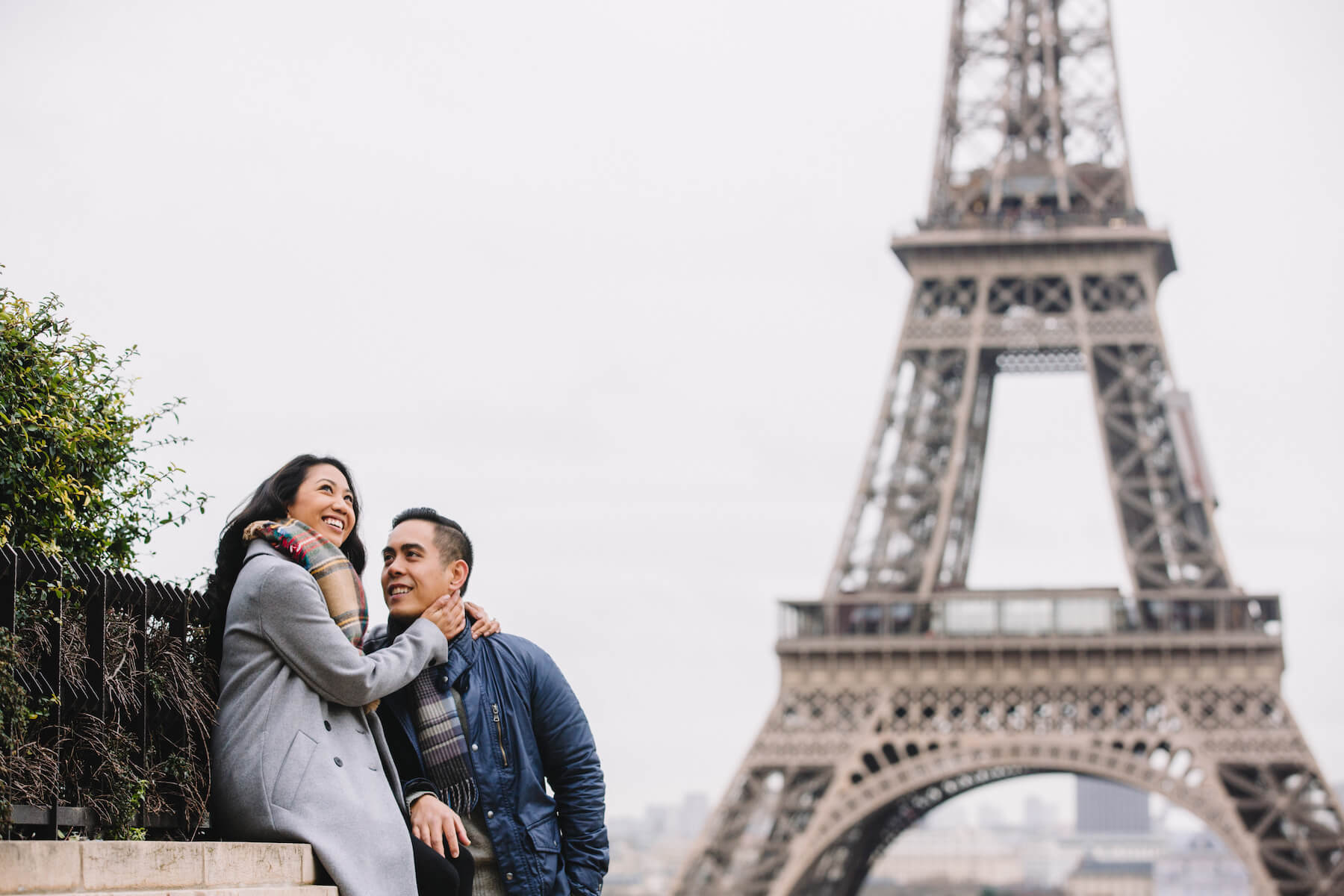 Olga in Paris for Flytographer
An oversized jean jacket
Thrown over that dress or miniskirt and T-shirt, a huge jean jacket (preferably with a shearling or corduroy-lined collar) works day and night. And don't be afraid of double denim.
Flytographer in Paris
Longchamp "Le Pliage" bag
This zippered, nylon classic makes a great carry on as they are so lightweight, but also works as a shopping bag (Paris has officially banned all plastic bags as of last year). The lineups to buy them at the counters in Printemps are hours long, so if you have one, bring it.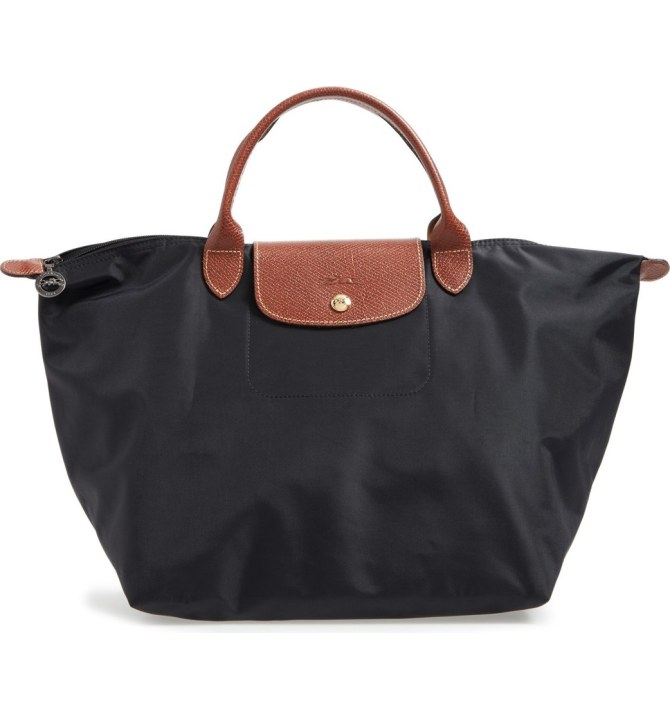 Nordstrom | Le Pliage Bag
A formal dress
Tiny floral prints, flared sleeves, lace, ruffles and sheer fabrics are all on the menu. Unbutton the top so you can see a flash of lace lingerie and you'll fit right in.
A neutral high heel
You'll feel instantly like a tourist if you wear flats at night. Parisiennes will even brave the cobblestones on Saint Germaine for those extras few inches. If you're out of practice, choose a platform heel with a flared jean and call an Uber.