Staying happy at home
Every week, we will bring the world to you with five trending quarantine activities. This mini series will feature five amazing things happening around the world that you can enjoy from the comfort of your own home! From dismissing your stress with a simple meditation, to starting your own virtual dance party, let's make quarantine a little more bearable for us all with the happiness edition.
Photo: Melissa in Honolulu for Flytographer
Make your problems melt with meditation
When you start to feel the weight of the world on your shoulders during these times of isolation and uncertainty, turn to guided meditation. By allowing yourself to release the negative thoughts in your mind, you can make room for more positivity in your life. Even though we cannot control many things about this situation, one thing we can attempt to shift are our thoughts and how we choose to navigate these waters we find ourselves wading through. Try guided meditation through the online app, Calm. Offering a free and premium version of their meditation platform, you can access many mentally rejuvenating resources from your fingertips. Another resource for free meditation during this time is Meditainment, which offers a variety of relaxing sessions to aid with putting your mind at ease.  
Photo: Alicia in Cape Town for Flytographer
Who's new in the zoo?
This trending activity happens to concern the penguins of Chicago. Shedd Aquarium released the penguins for a "field trip" around the empty aquarium. Employees film a pair of penguins waddling around the information desk and plunging down the stairs. Turns out they loved switching roles for the day! Check out the adorable footage featured by AFAR about the great penguin escape.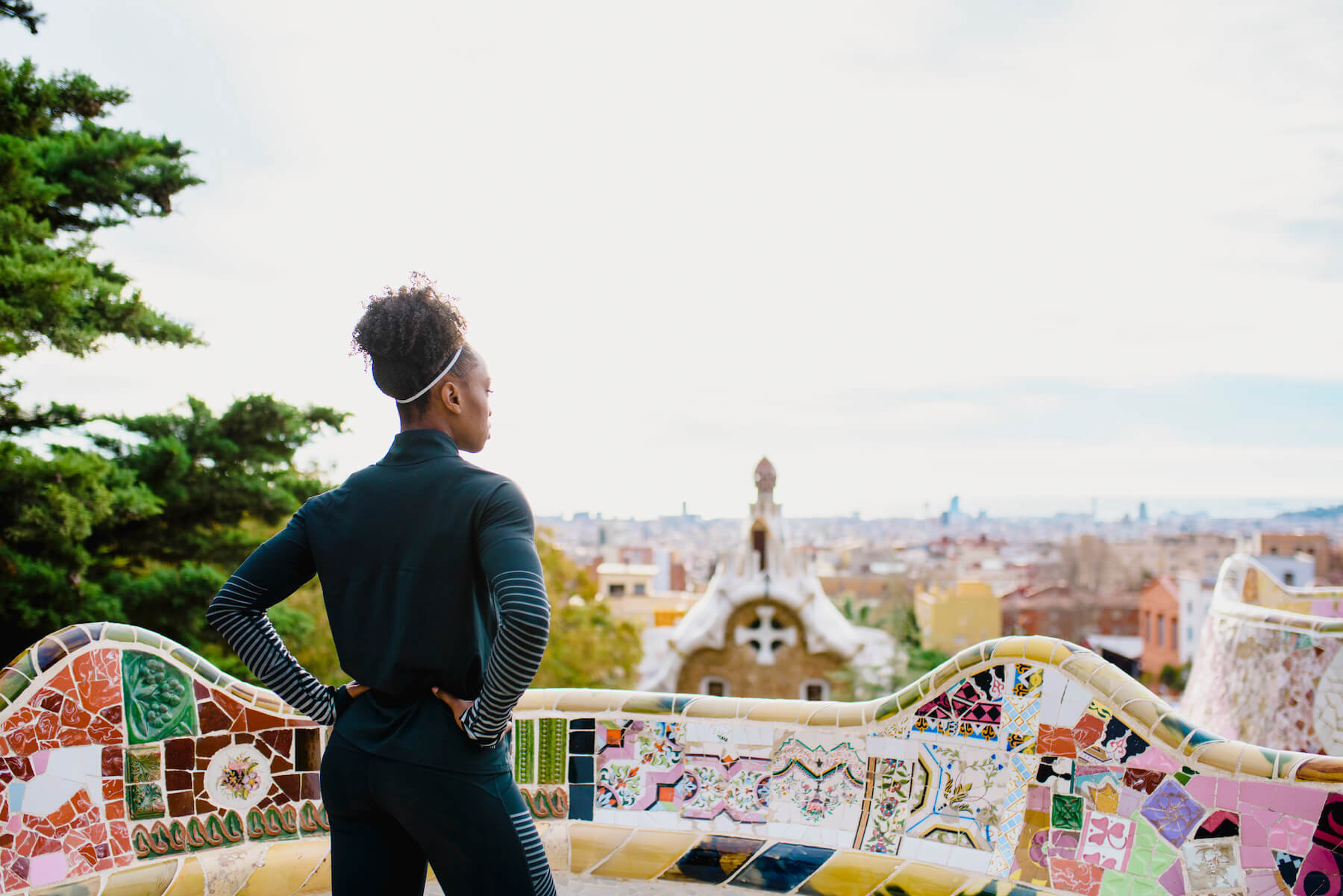 Photo: Orlando in Barcelona for Flytographer
Move that fine body of yours
Staying active is a proven remedy to combat the quarantine blues. We know first hand the qualms of being cooped up inside and the not-so-swell lethargic side effects. End the madness by carving out time in your day for your body. Mindful movement is no news but we have a few personal favourite sneaky ways to make moving more enjoyable. Here is our list for you:
Smell the spring flowers with a nice long walk down your street.

Try zesty, yoga YouTube channels such as

Yoga With Adriene

.

Sing and dance your heart out with a friend over FaceTime or join a

virtual dance party

this Friday!
Photo: Jackie in London for Flytographer
Stay on pointe with culture
The Royal Opera House, located in London, has launched into a program of content for the culturally curious at home. Get free access to a selection of world-renowned ballet and opera performances including masterclass, and behind the scenes content. With new titles launching every Friday, stay entertained and cultured during quarantine. The Vienna State Opera has also opened up a livestream feature on their website if you have yet to experience Vienna.
Play classroom with the kiddos
Do you have a little lifelong learner in your midst? National Geographic has education resources for your K-12 learners. Finding engaging and informative content for kids can be a struggle, but let the experts take the lead. Their philosophy is that even though schools are closed, learning remains open. Browse their curated collections of learning activities made by educators. 
Photo: Spiros in Santorini for Flytographer 
Want more quarantine ideas?
Check out the "Bring the World to Your Home" edition from last week featuring information on free guided tours of our National Parks, to watching a Broadway performance in bed. Even though the world is apart at the moment, we are focused on coming together and serving our community in the best way possible – sharing resources and inspiration. We love bringing the world to you and helping make your days at home more enjoyable. Stay tuned next week for more quarantine tips and resources!
Relive your travel memories at home by printing your photos!
For a limited time, get 30% off prints and keepsakes with code: daydream30
Get $10 off puzzles with code: Puzzle10