We love capturing all the fun, smiles, laughter, friendship and love at bachelorette parties. Planning an epic bachelorette celebration calls for an equally epic home away from home. Read on for all the details on our favourite Airbnbs in our top 5 most popular cities for bachelorette parties.
1. Isla Mujeres, The Seashell House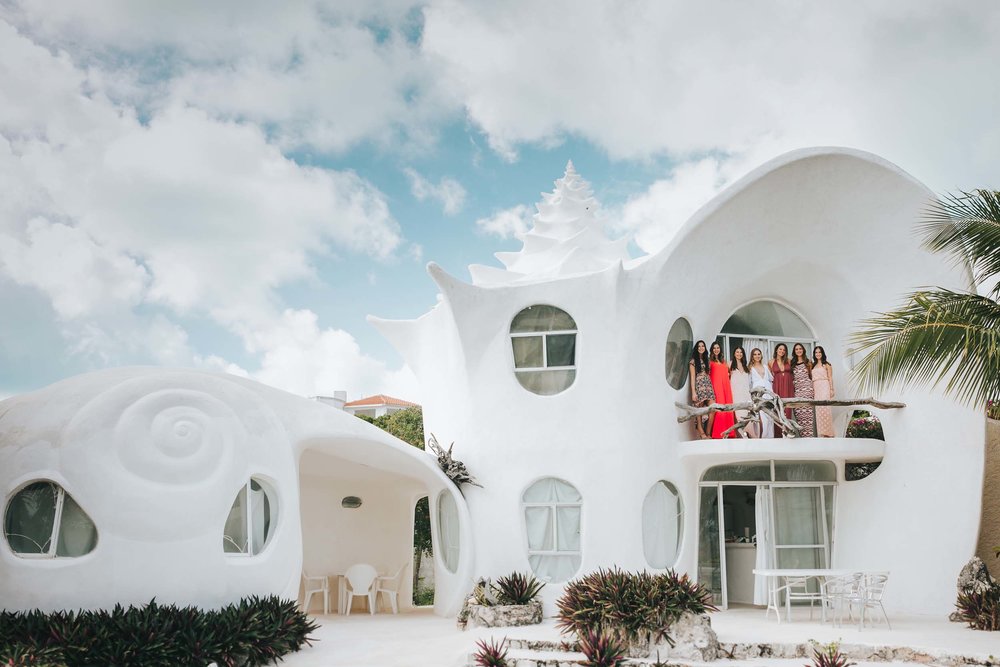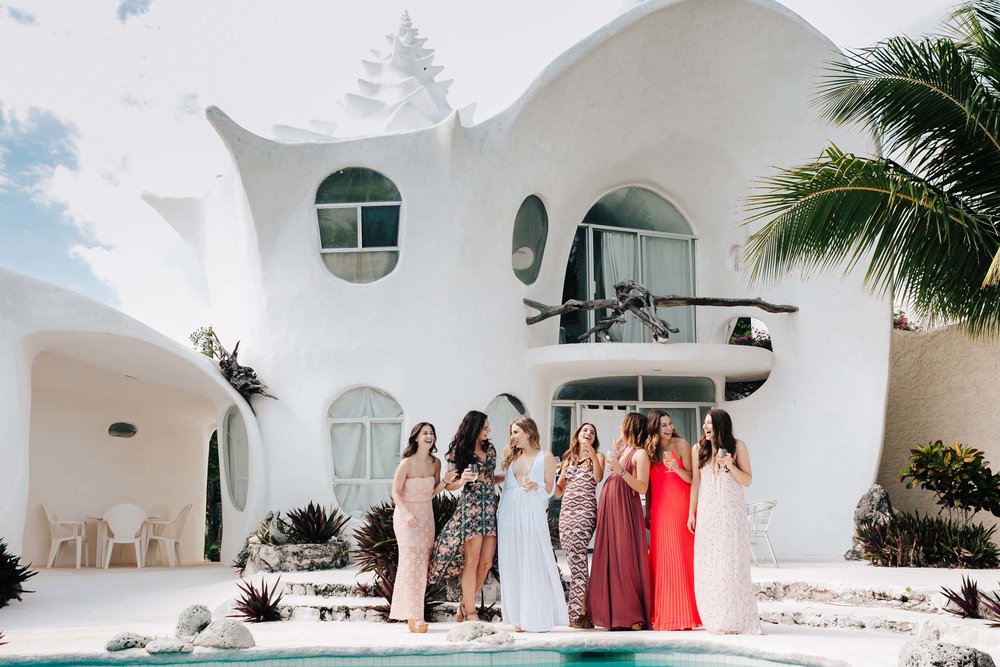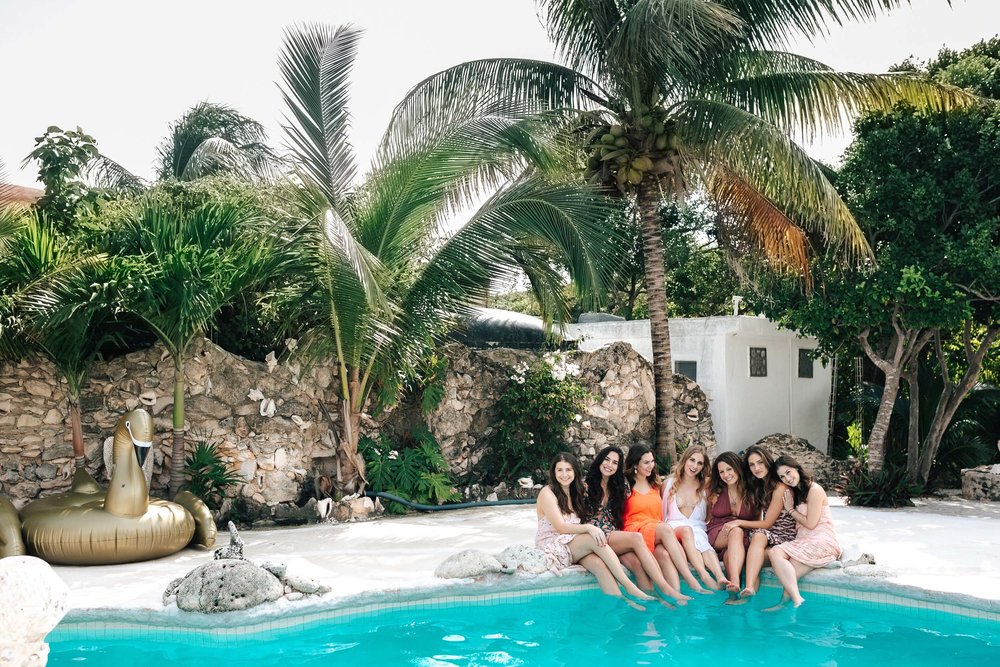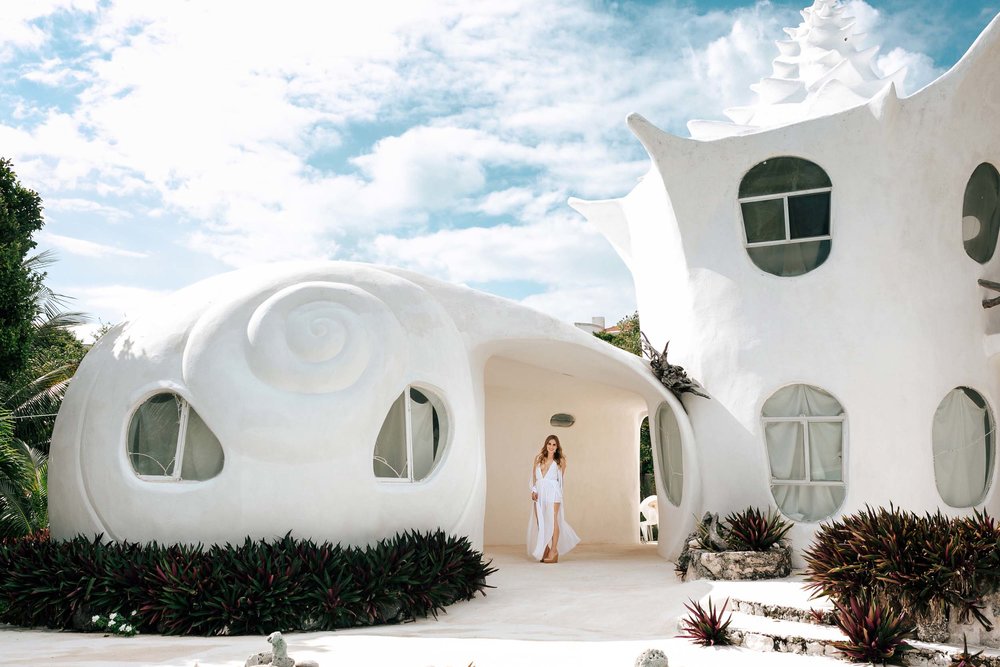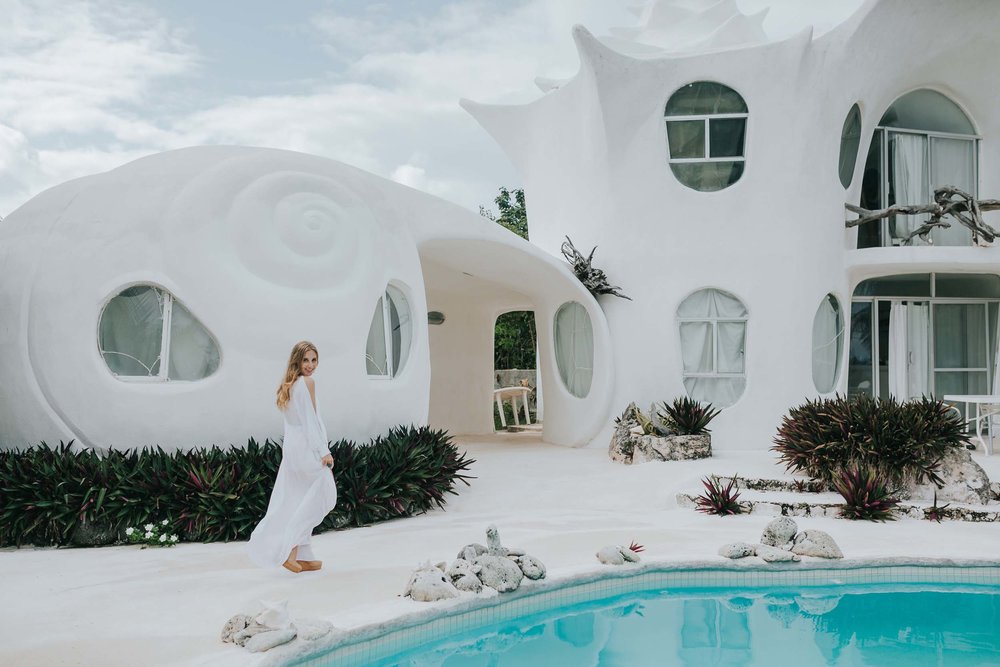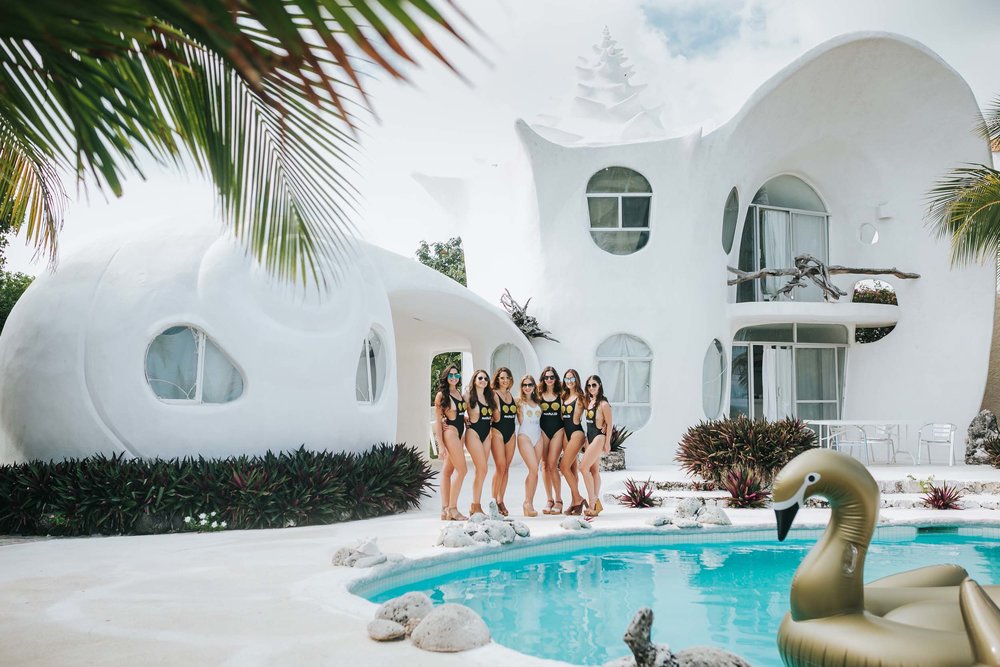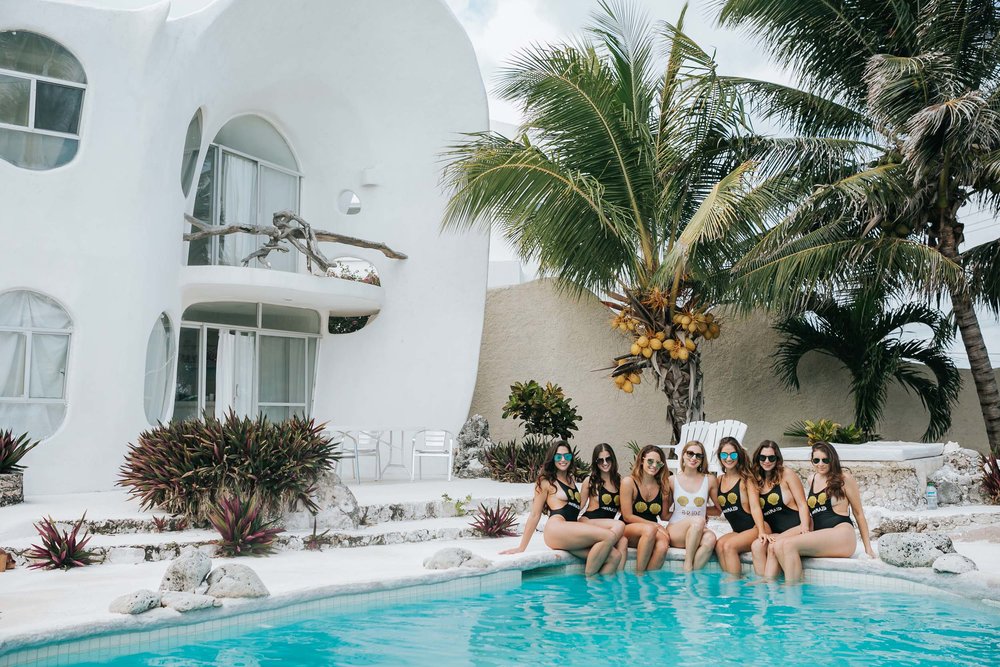 Flytographer: Conie in Cancun
We are obsessed with this beyond gorgeous sea-shell shaped home in Isla Mujeres, easily accessible via frequent ferries from Cancun. Besides its uniquely stunning architectural design, the home boasts a private pool and resident geckos. Accessing the island's best beach is as easy as a 15-minute ride in a rented golf cart. For more fun photos of this stylish bachelorette party, read the full story here.
2. Austin, Gorgeous! East Downtown The Red House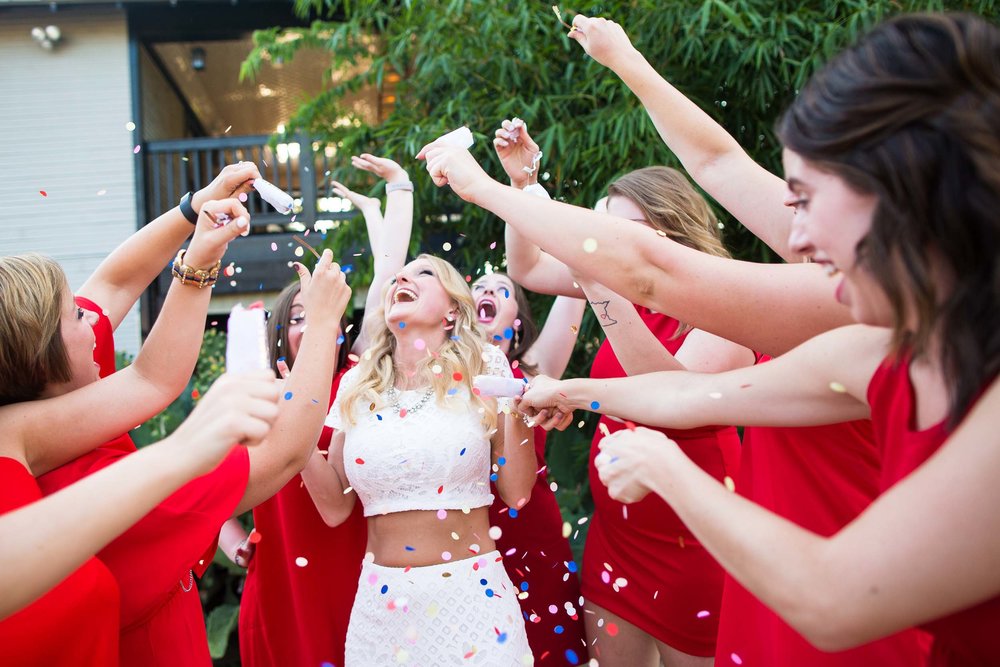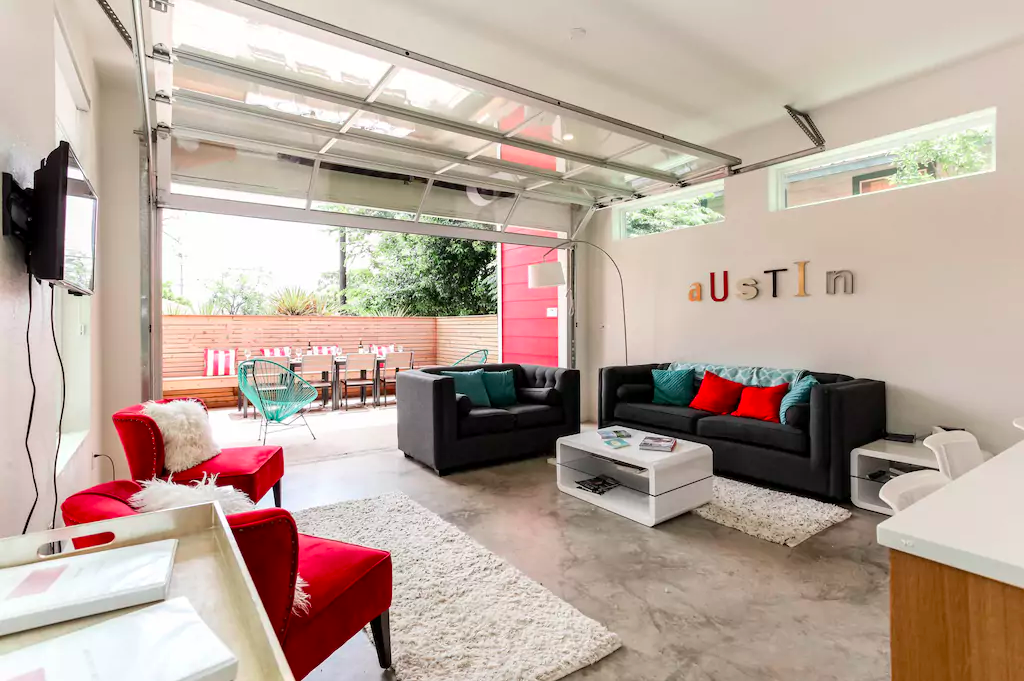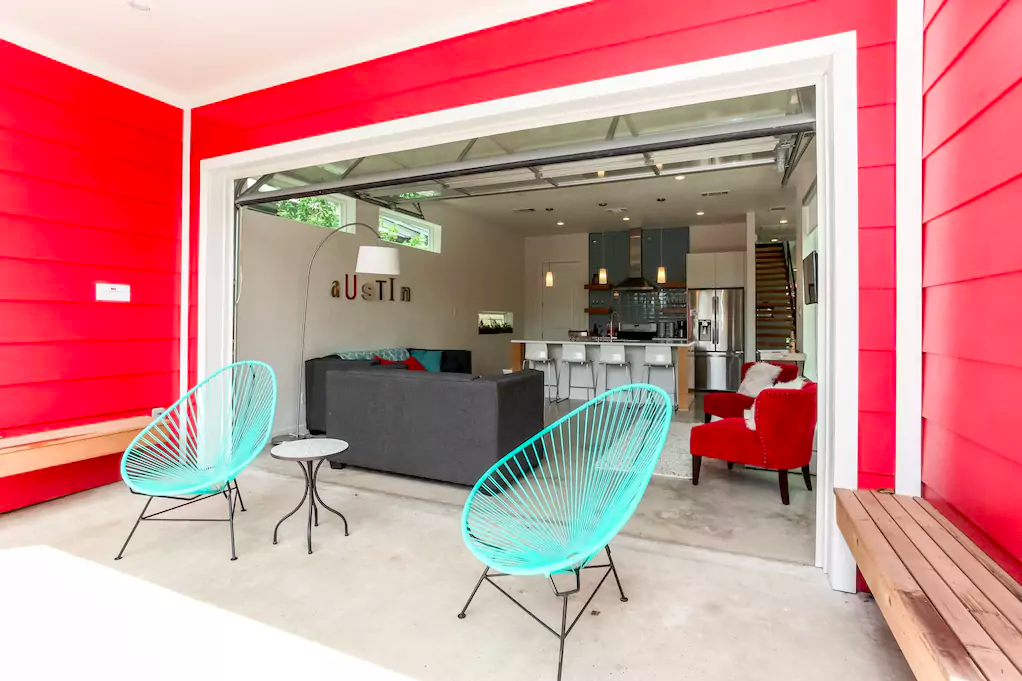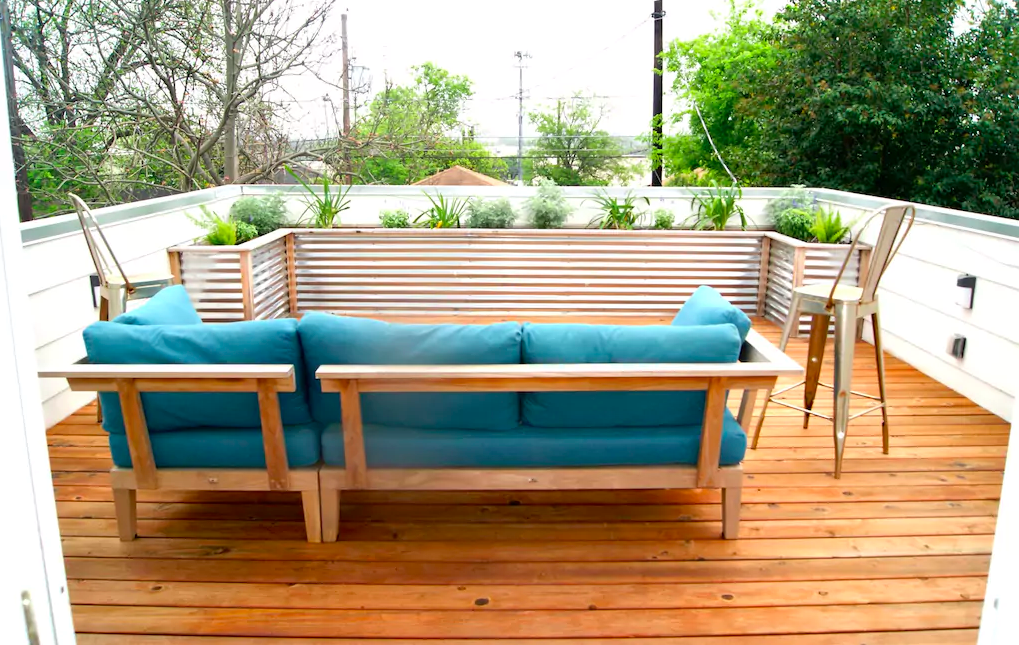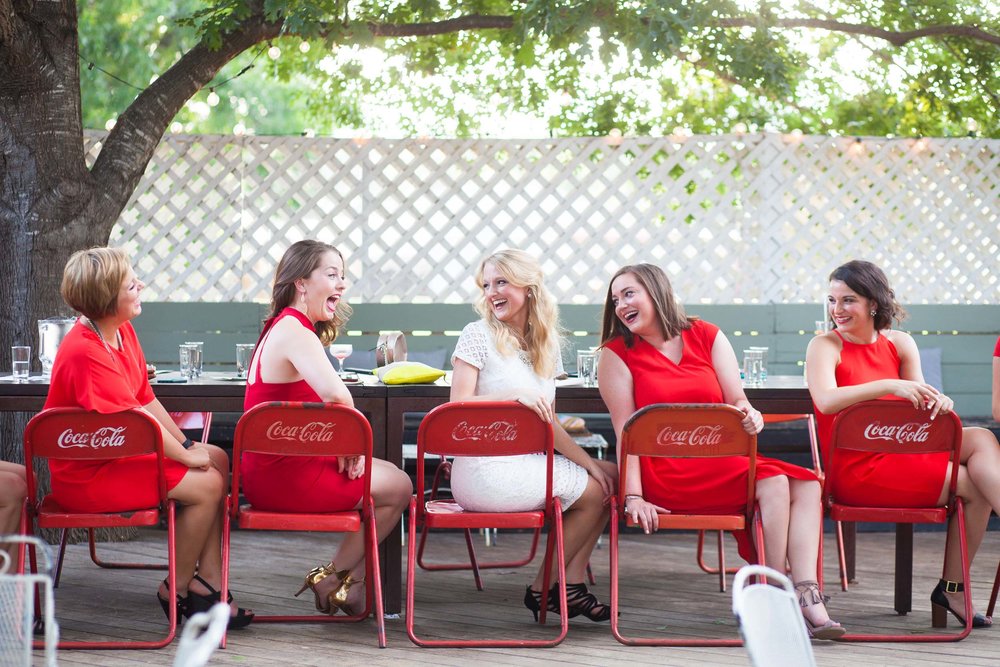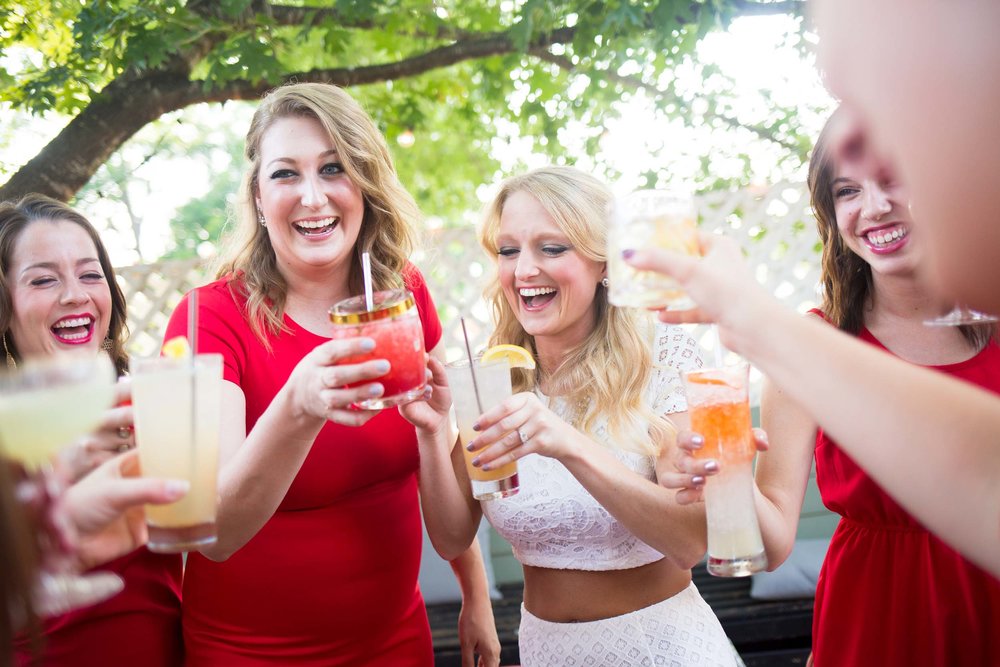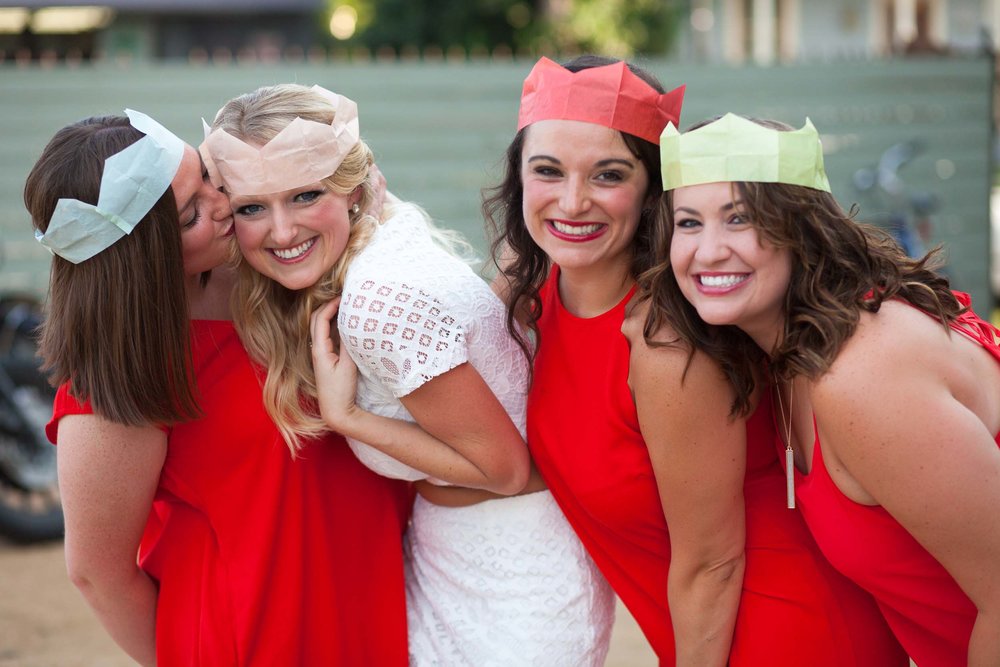 Photos from Airbnb and Flytographer Lukas in Austin
This beautiful Austin home – also known as the Casa Roja – has pretty much everything you'll need for an amazing weekend with your favourite ladies. Amazing indoor/outdoor spaces, two outdoor terraces and it's located in the prime East Downtown location. The host even offers yoga class for guests at the house on the upper deck, perfect for rejuvenating after some fun nights on the town.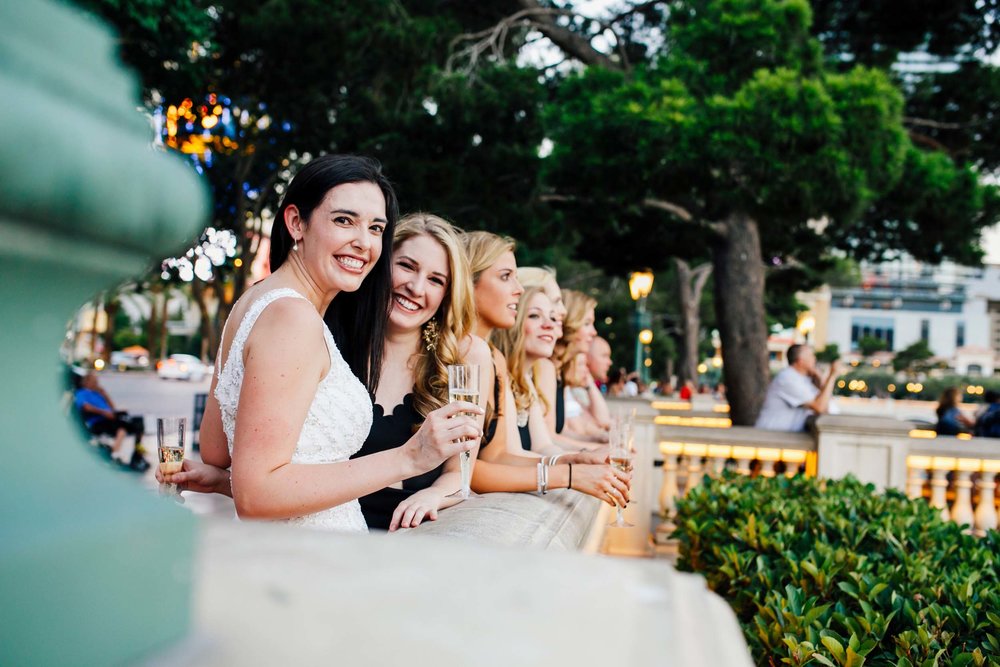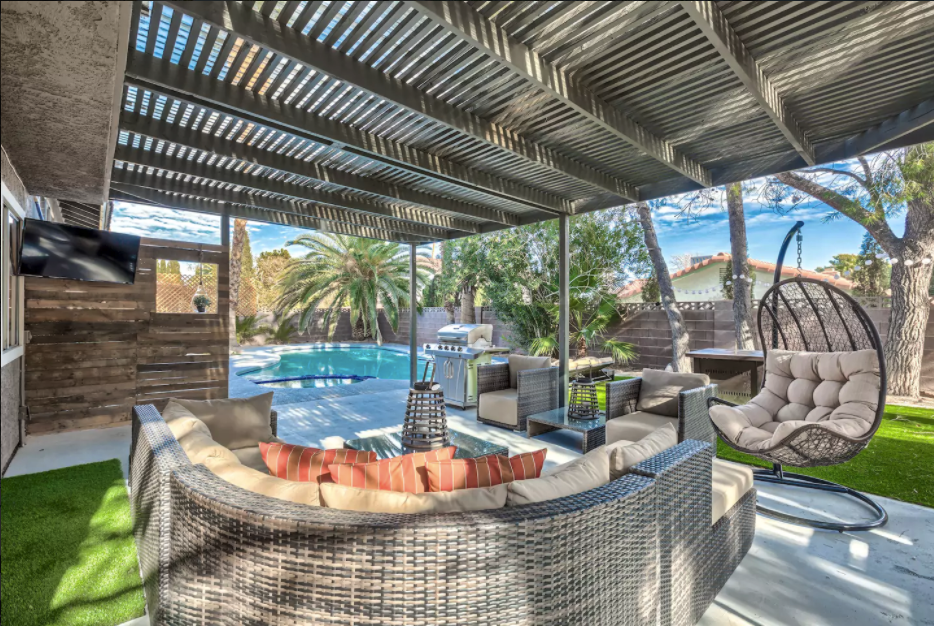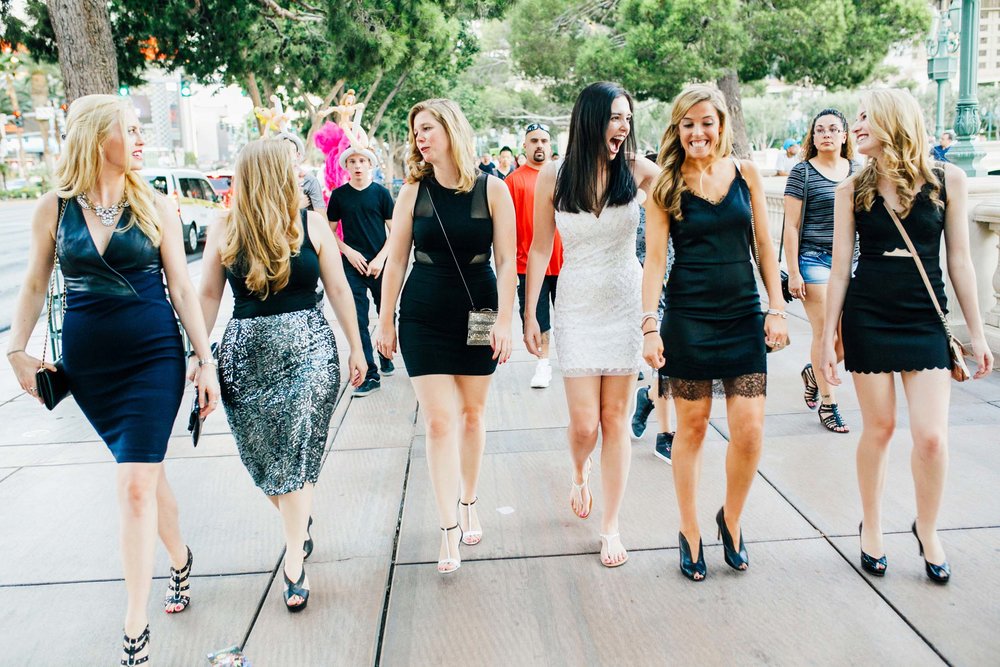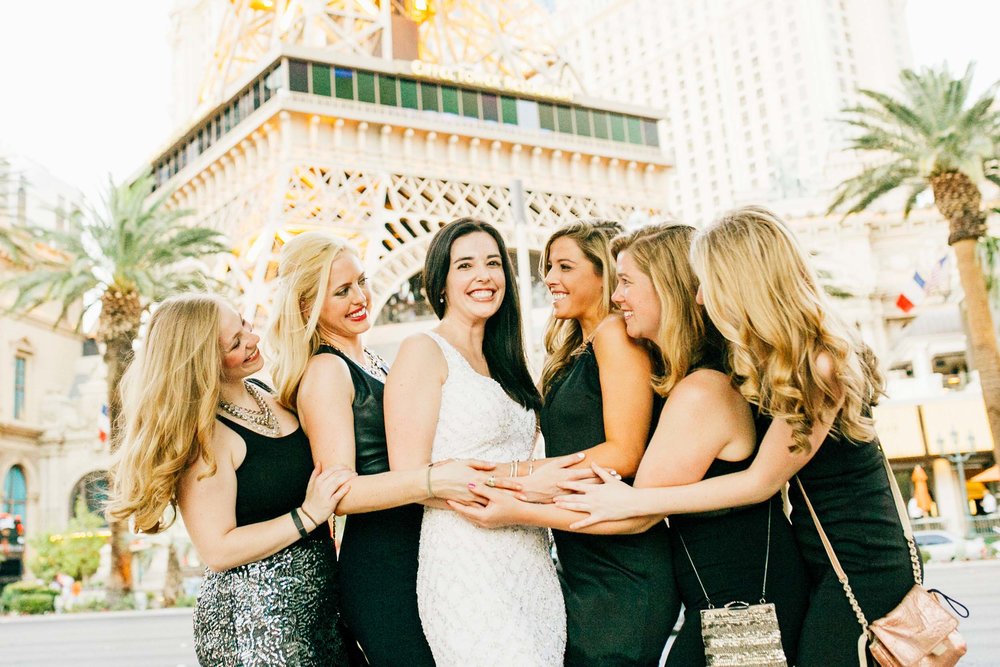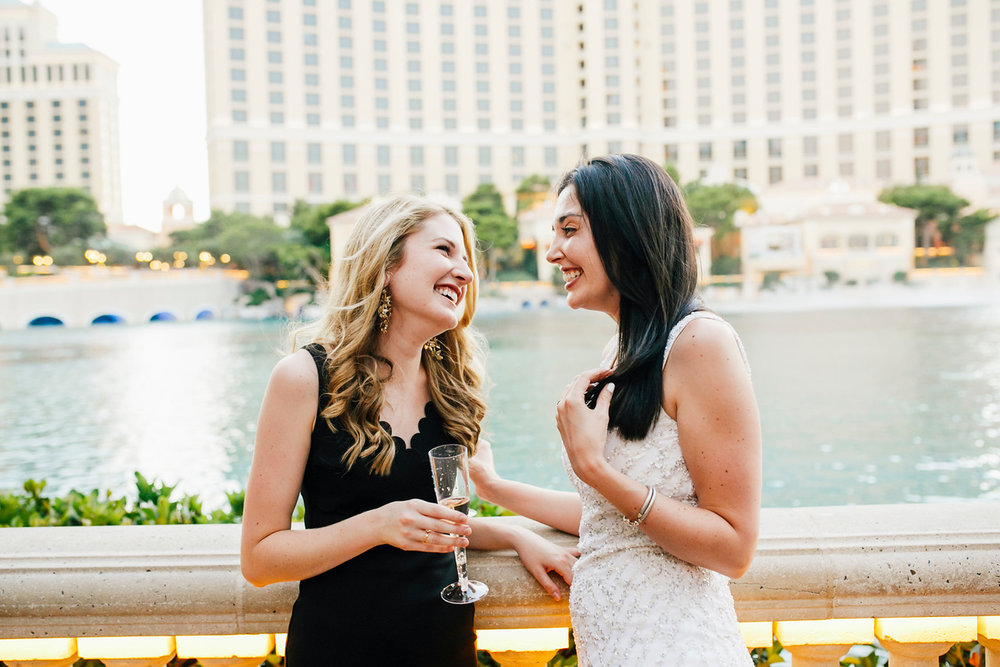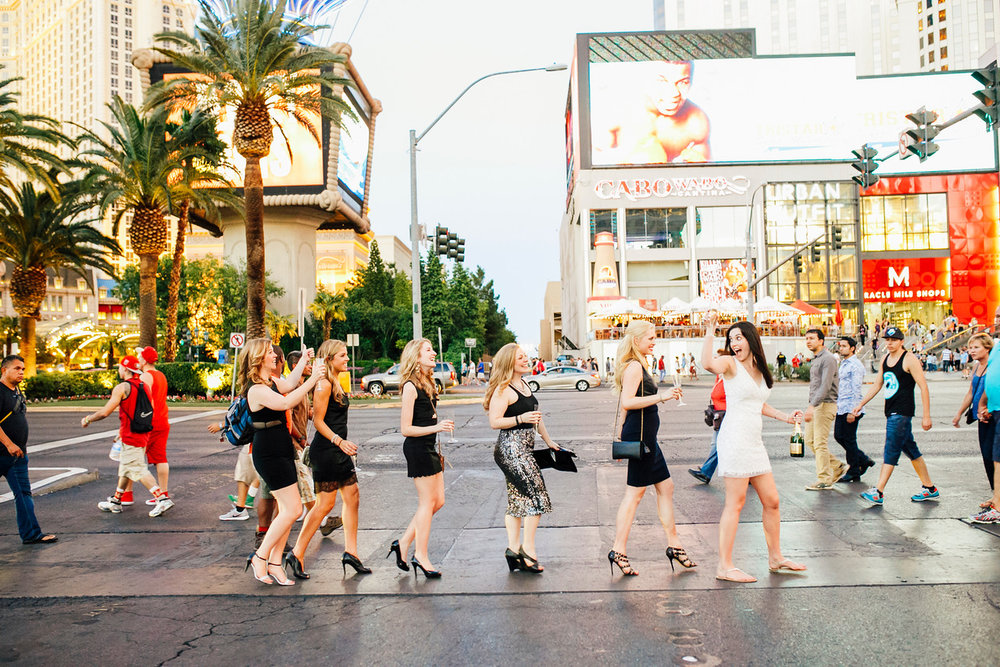 Photos from Airbnb and Flytographer Rudy in Las Vegas
Of course, you picked Vegas in part to explore the Strip, but this amazing home might make it hard for you to leave. Enjoy Vegas outdoors year-round from the home's completely decked out outdoor space with a heated pool and spa surrounded by palms, a gorgeous outdoor seating area, a fire pit, BBQ, and even an outdoor television.
4. Miami, Beach House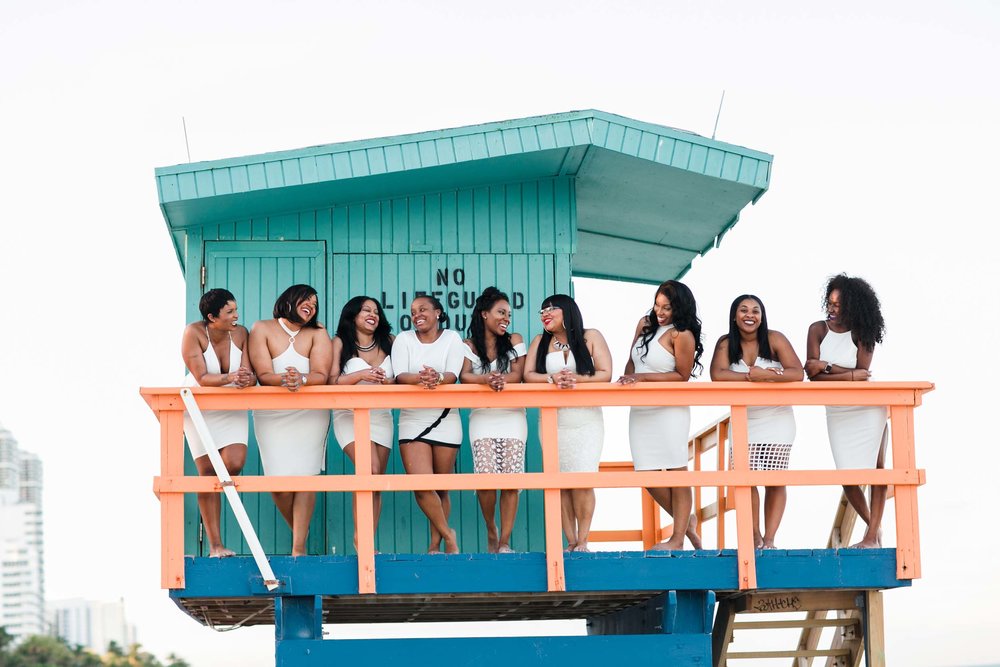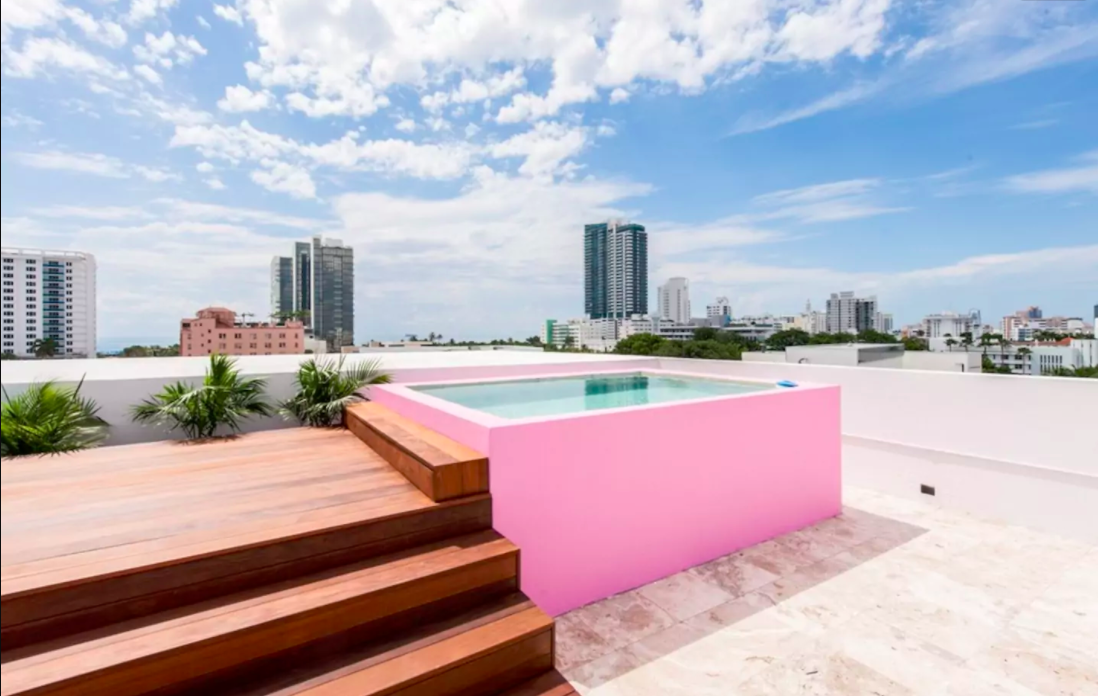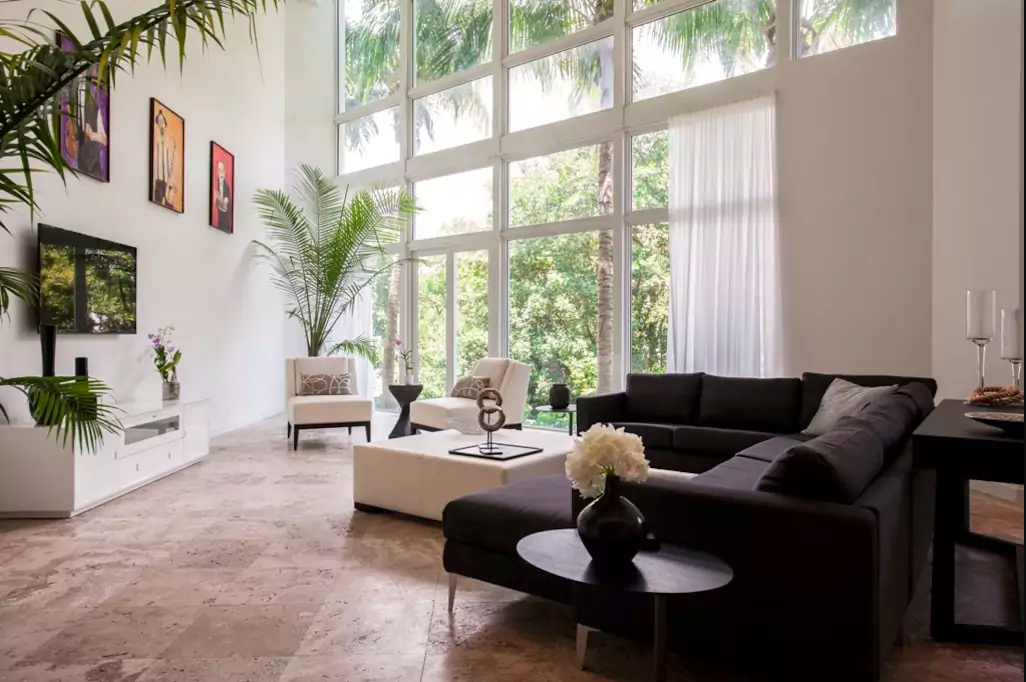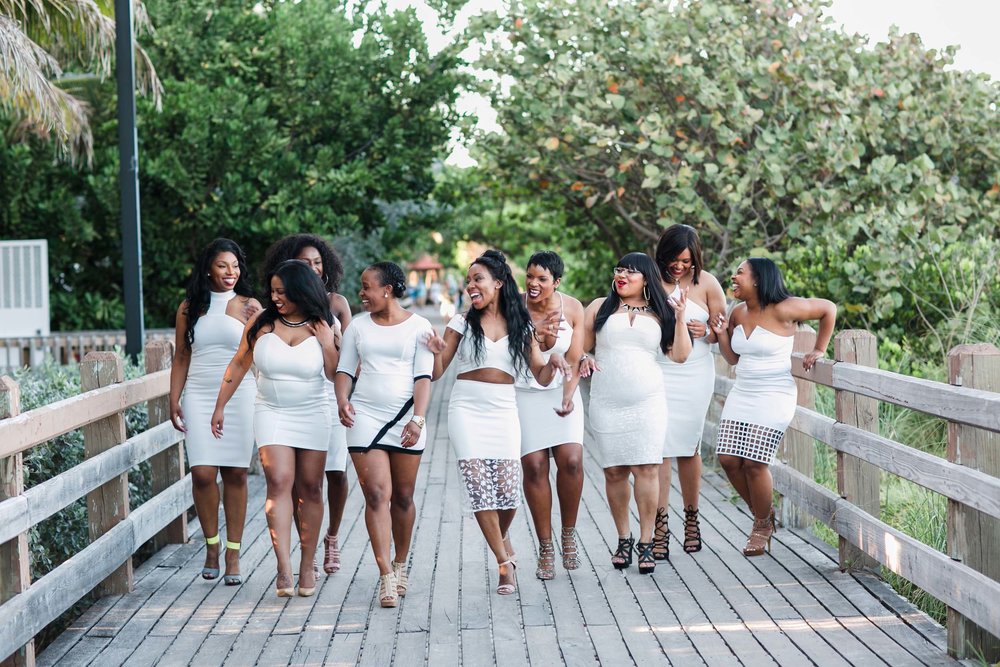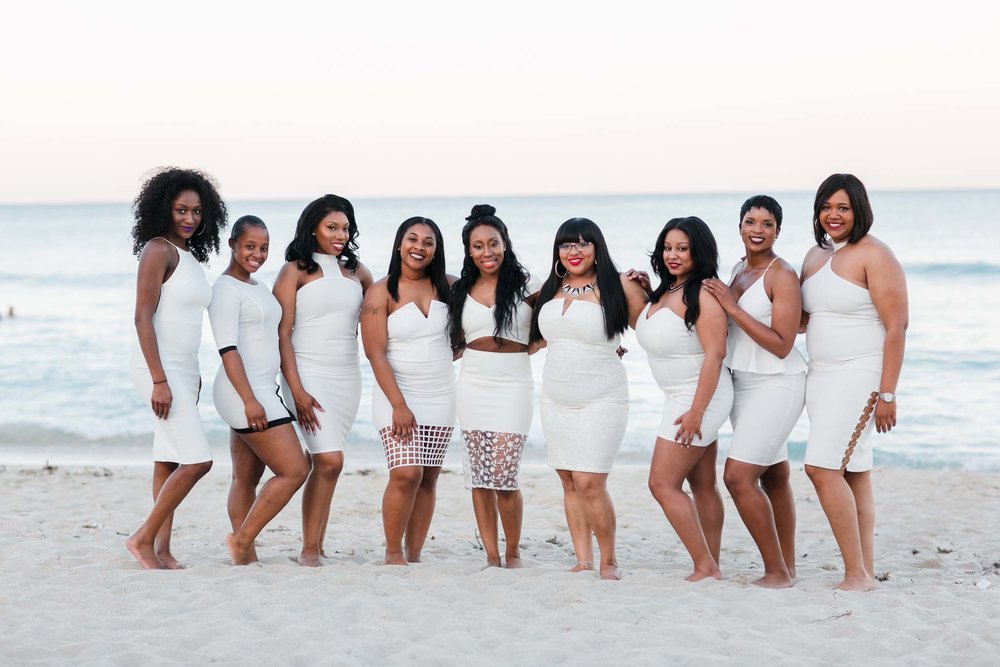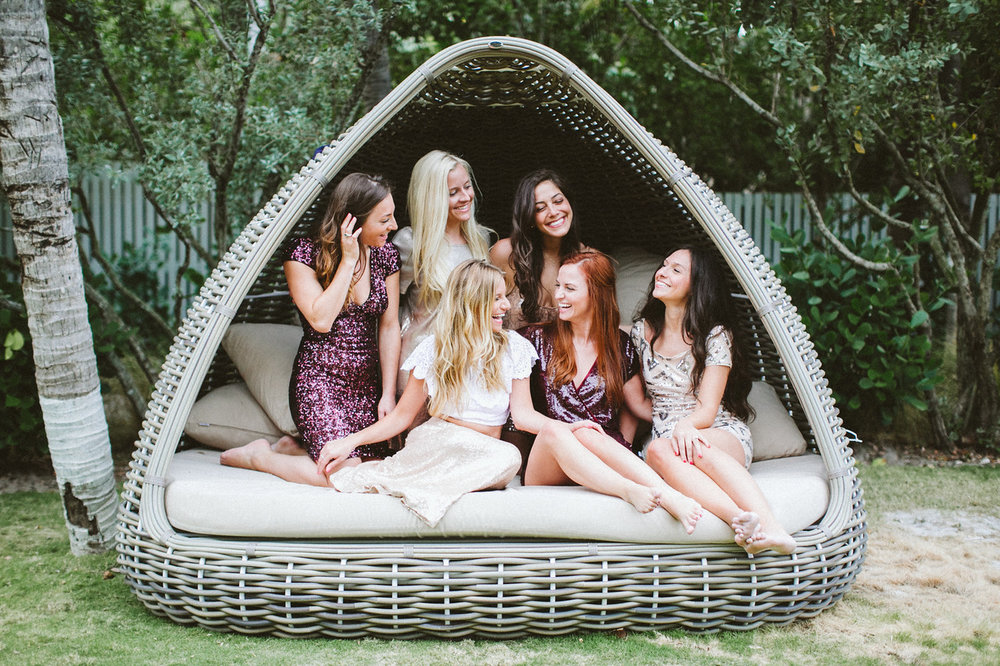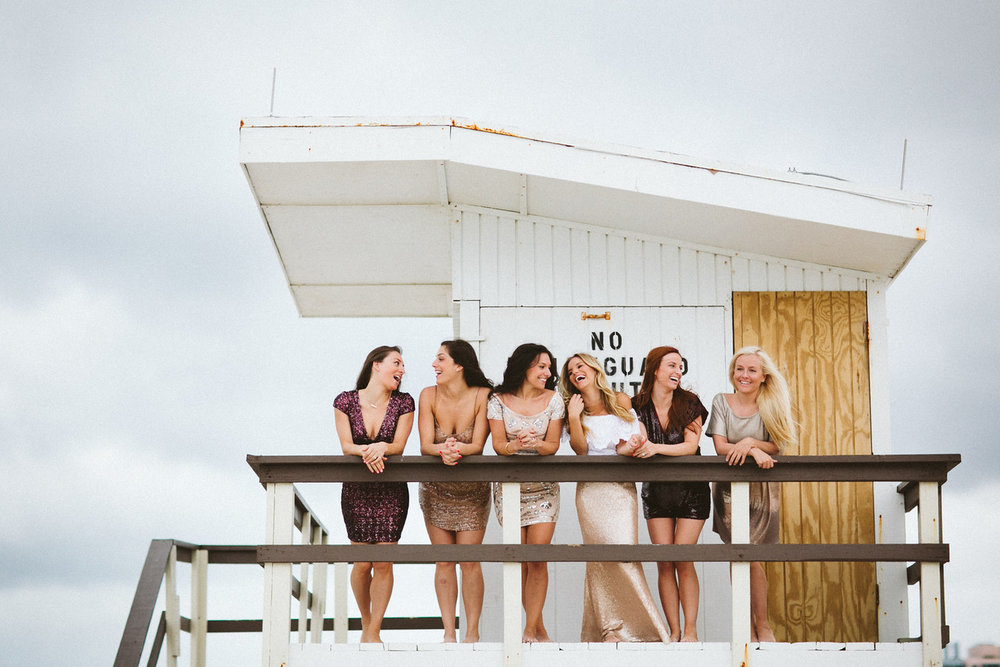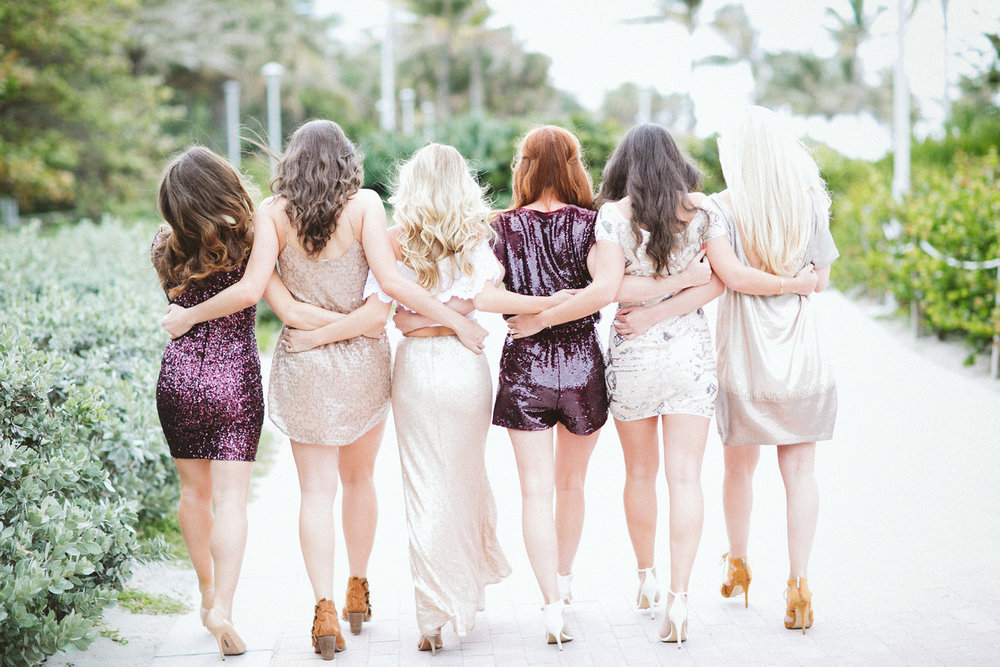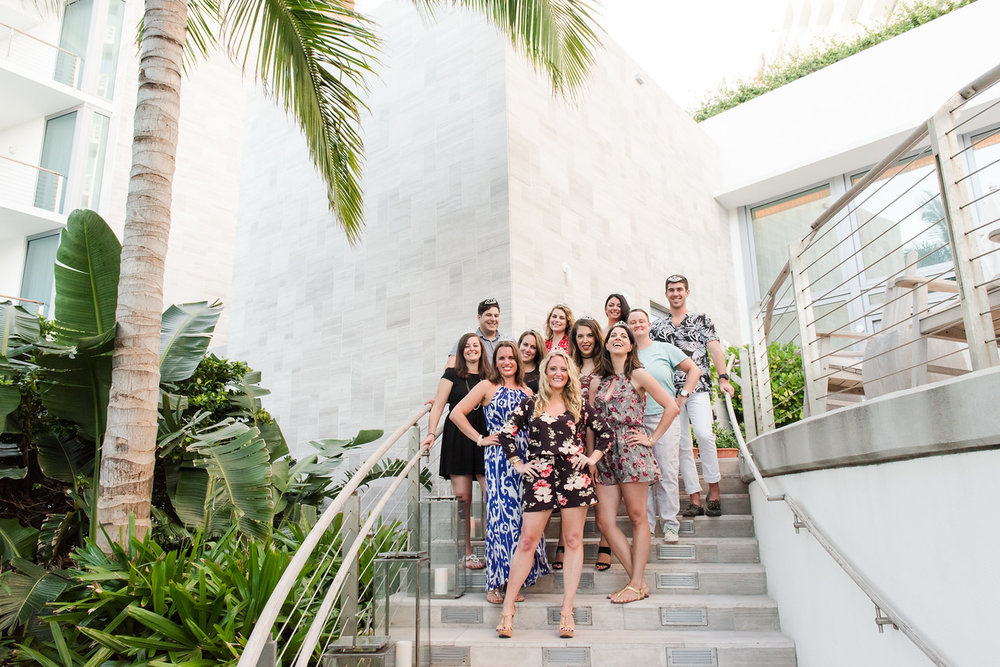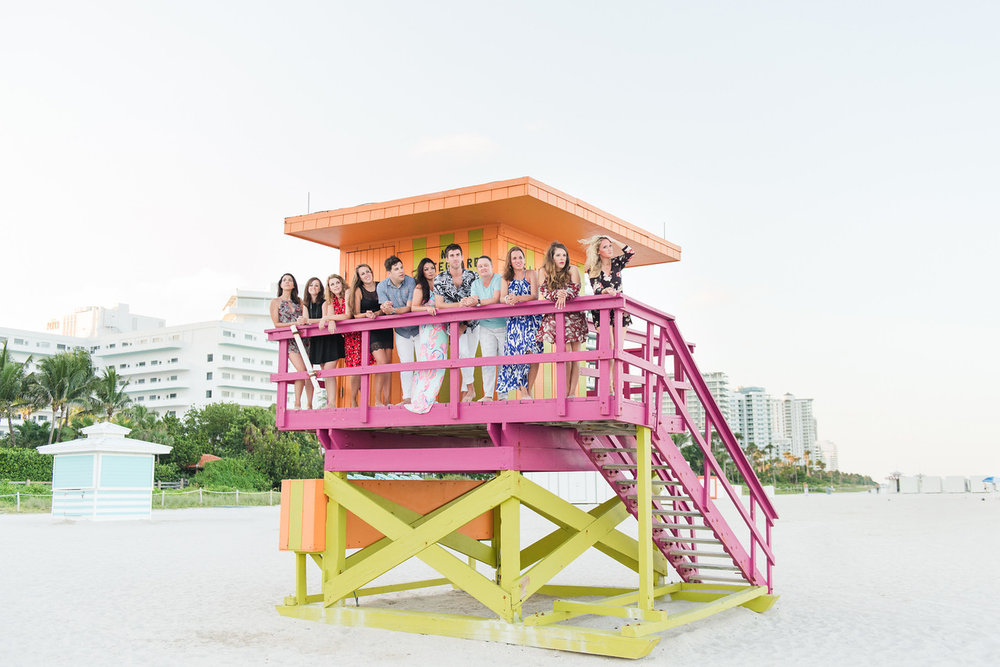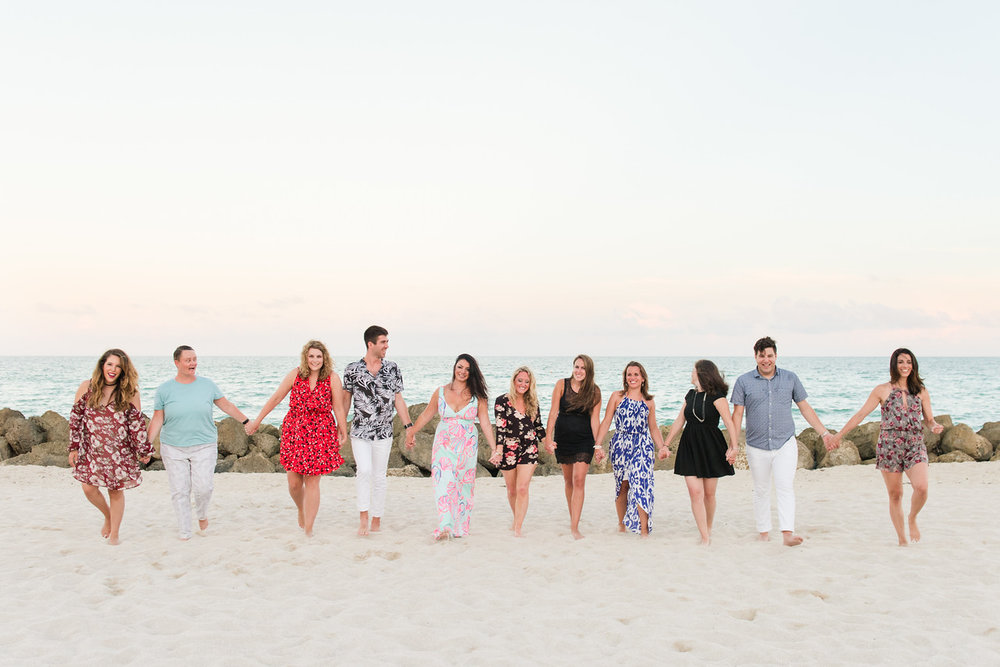 Photos from Airbnb and Flytographers Cheryl in Miami and Kristy and Vic in Miami
This colourful, light-filled beach house is every bachelorette party's dream come true. Bright and airy, this five bedroom glam getaway is the perfect hangout for 10 or more of your best gal pals. Miami Beach is just a short walk away and there are plenty of trendy restaurants and bars to explore in the neighbourhood. Added bonus: stunning views of the city from the rooftop terrace's hot pink hot tub!
5. Palm Springs, Private Parker Hotel Style Oasis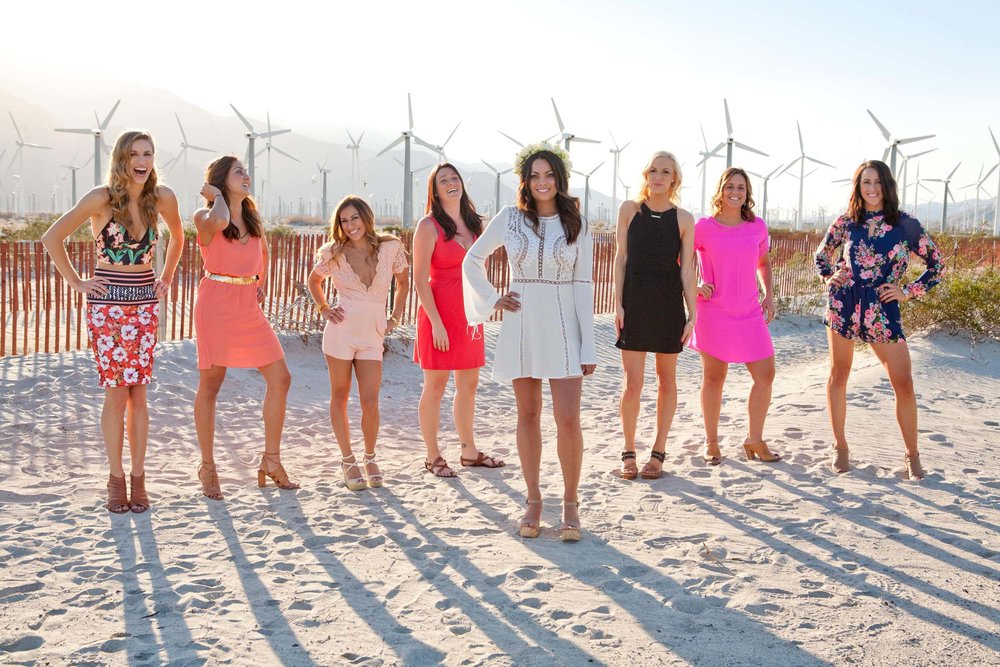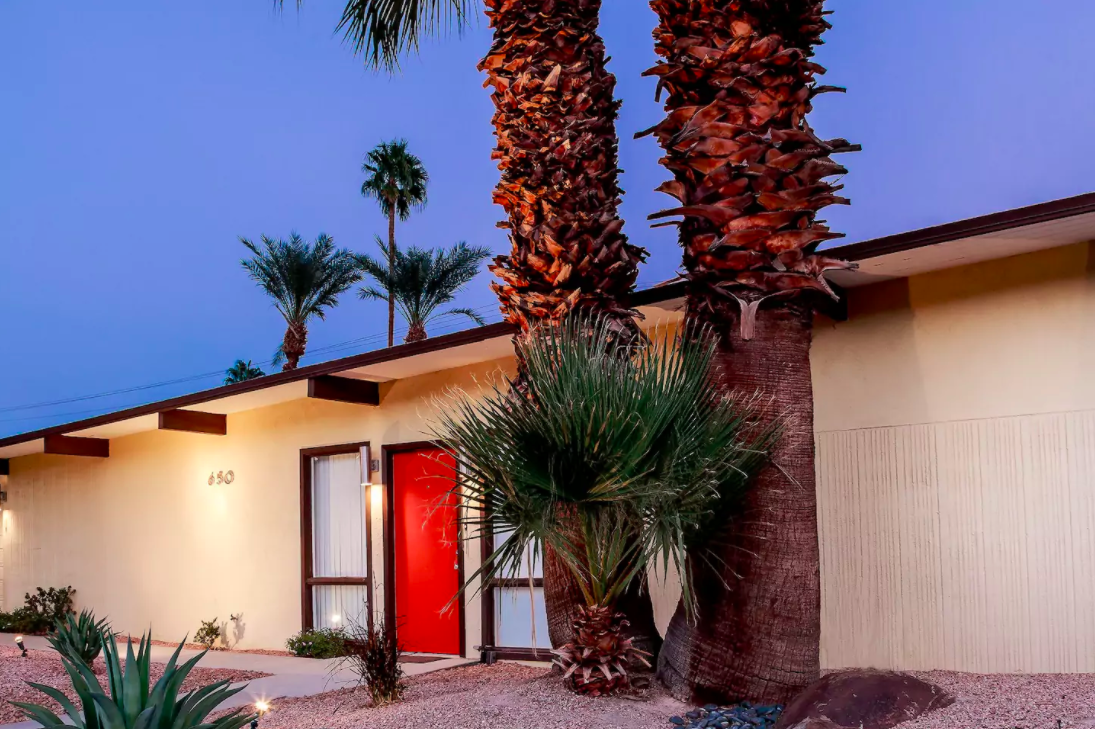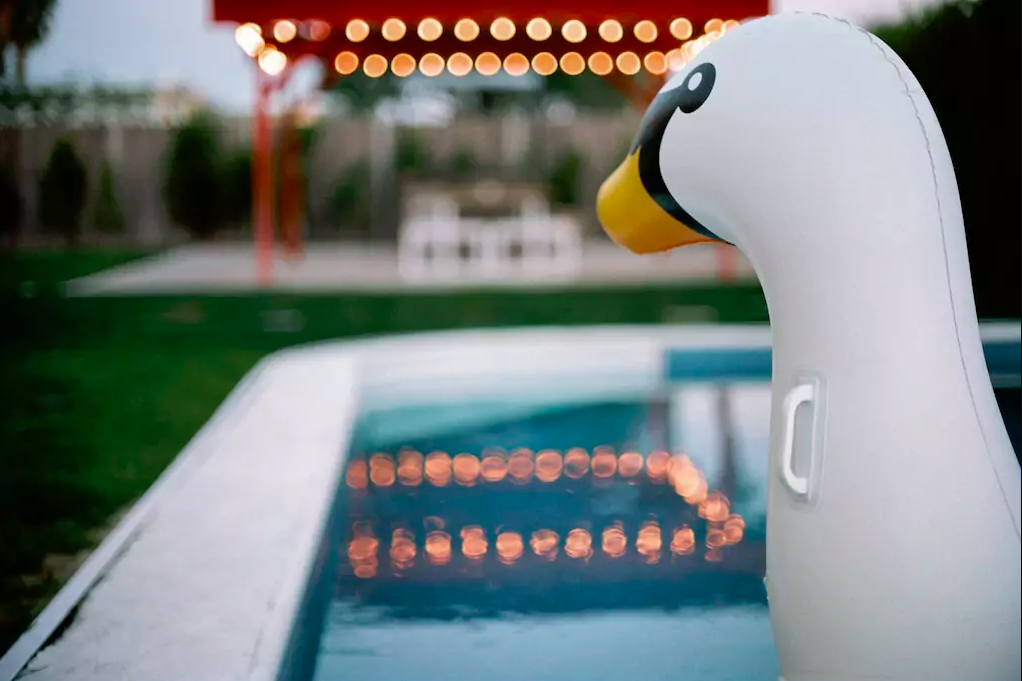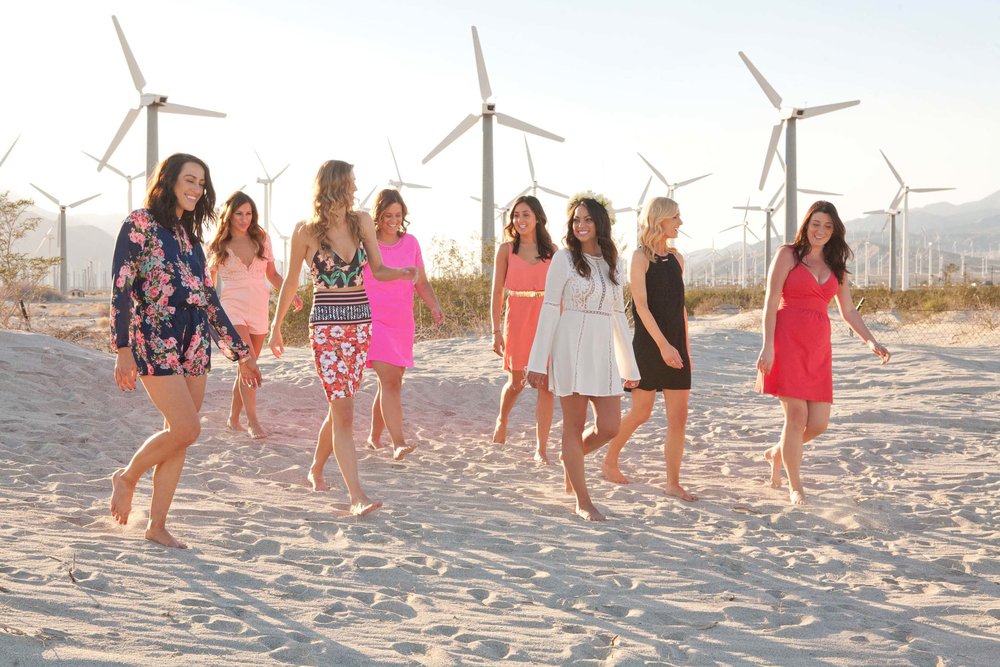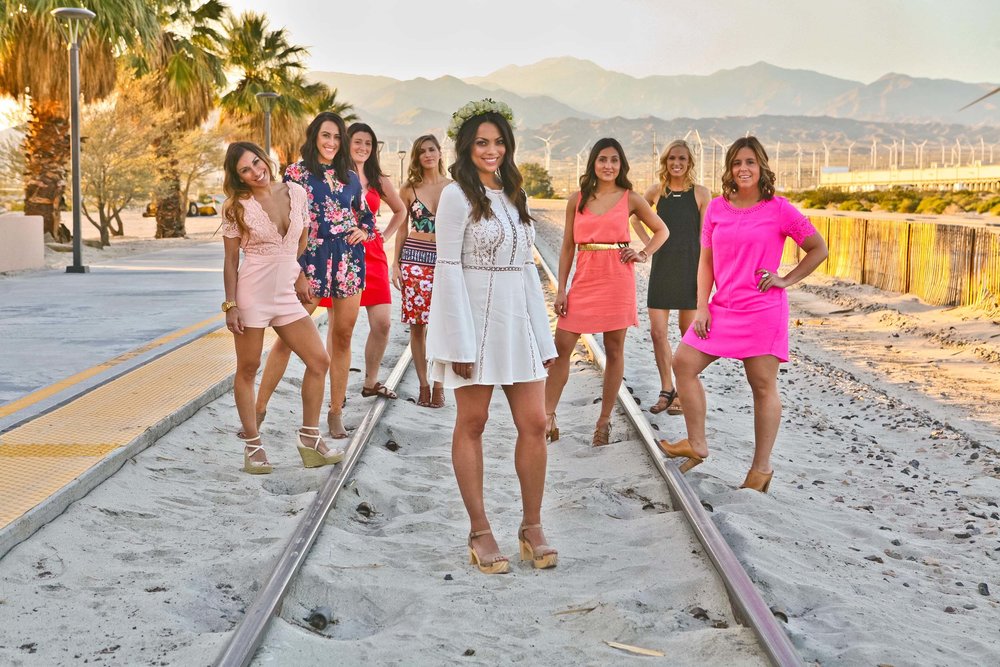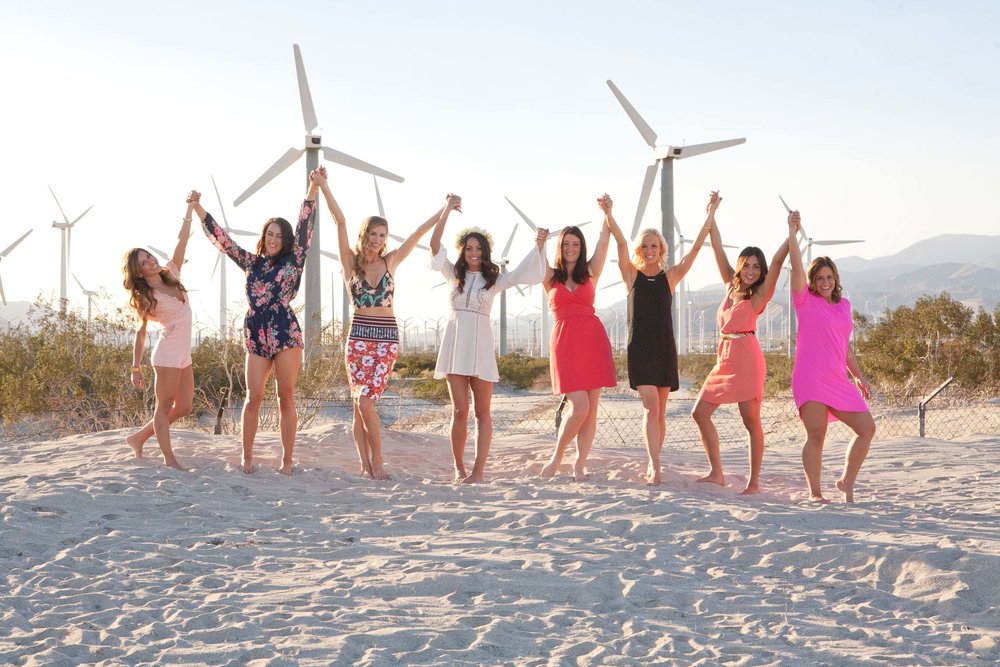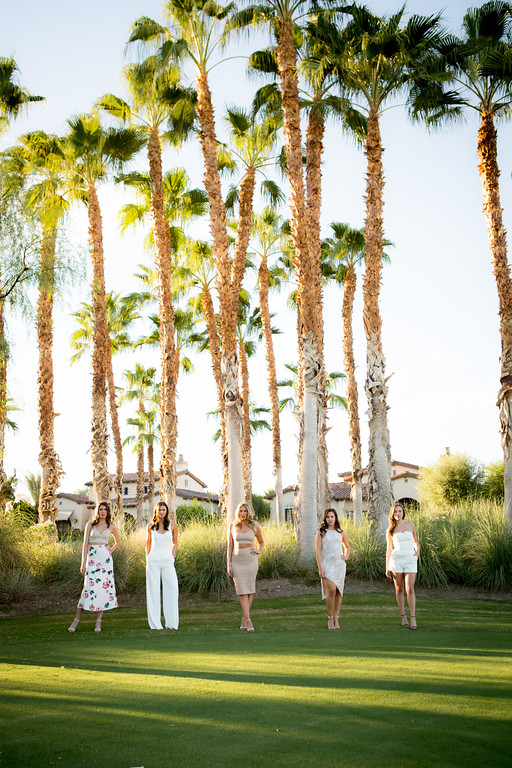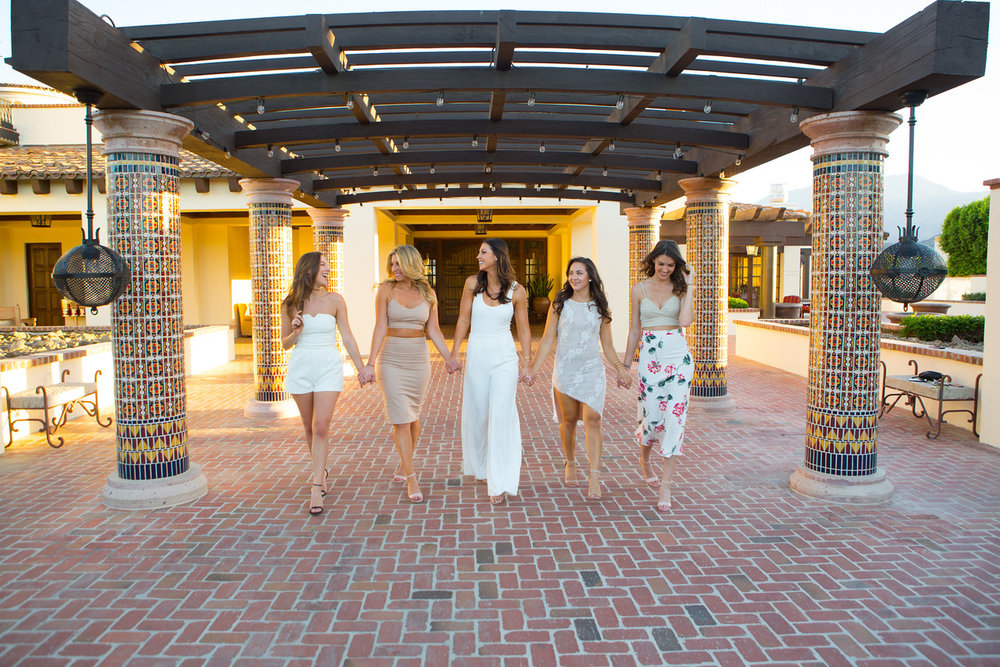 Photos from Airbnb & Flytographer Daniel in Palm Springs
It's no secret that there is no shortage of impeccably designed homes in Palm Springs. This classic, modern gem is one of our favourites. Located just a short drive from downtown Palm Springs including the popular hangs Ace Hotel and Saguaro, this three-bedroom, three-bathroom home accommodates up to eight guests. Complete with private pool (and your favourite floaty), mid-century modern decor, gazebo covered in fairy-lights, and and mountain views for days. For more Palm Springs goodness, check out Lady H's top tips and our guide to 48 hours in Palm Springs.
See more: Austin – bachelorette – Cancun – girlfriends trip – Las Vegas – Miami – Palm Springs – Top 5