From the canals of Venice to the top of the Empire State Building, from quiet beaches on remote islands to the most iconic attractions around the world – this year Flytographer has captured hundreds of epic proposals worldwide. Take a look at the photos that made our jaws drop, eyes fill with tears, and hearts warmer in 2017.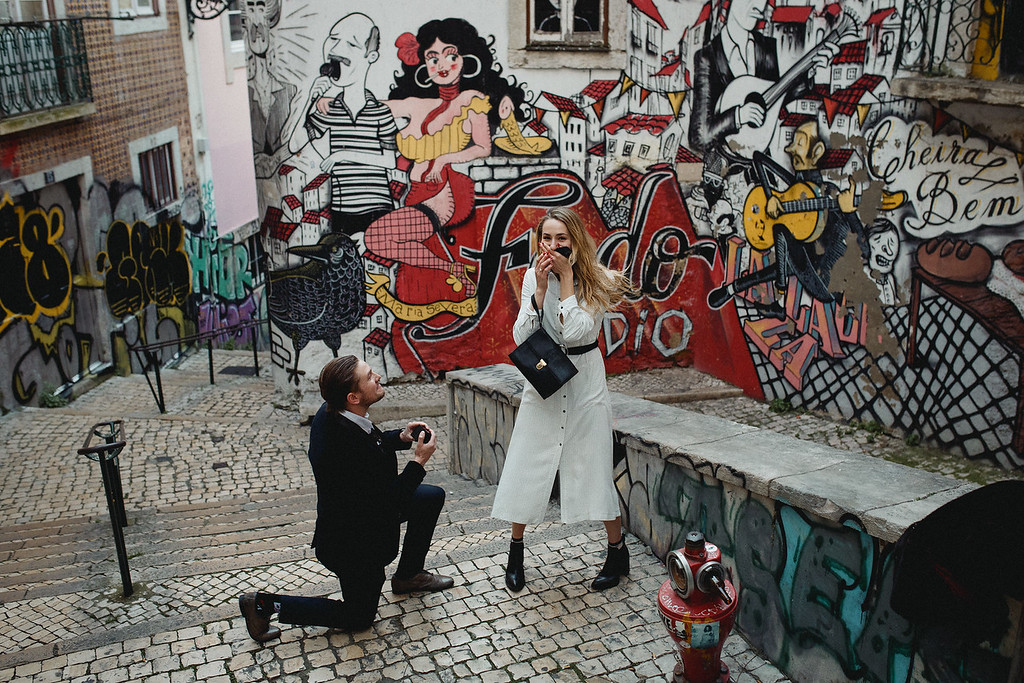 Ty and Kate in Lisbon, Portugal
Flytographer Orsi
"When Ty found The Ring, all signs were pointing to too many challenges in traveling with it  without her discovering it i.e. Customs, lost luggage, general paranoia. Cue Ty's best friend Blair, who wholeheartedly agreed to fly 60 hours collectively, just to help Ty present the ring to Kate in Lisbon.
Ty's love for photography was an easy segway into getting to the location where Orsi from Flytographer was waiting, pretending to be a tourist. They walked up the steps, Ty made a few wide-eye signals to Blair who was hiding behind a ledge with the ring he had travelled across the world with. Once the secret exchange was made while Kate wasn't looking, Ty dropped down to one knee and the waterworks began.
It couldn't have been more perfect. There was a local man playing lovely music on a drum, and a sweet elderly lady publically announced her blessing, wished us a happy future together, and welcomed us into the hearts of Lisbon– neither of which were part of the plan but added to the magic."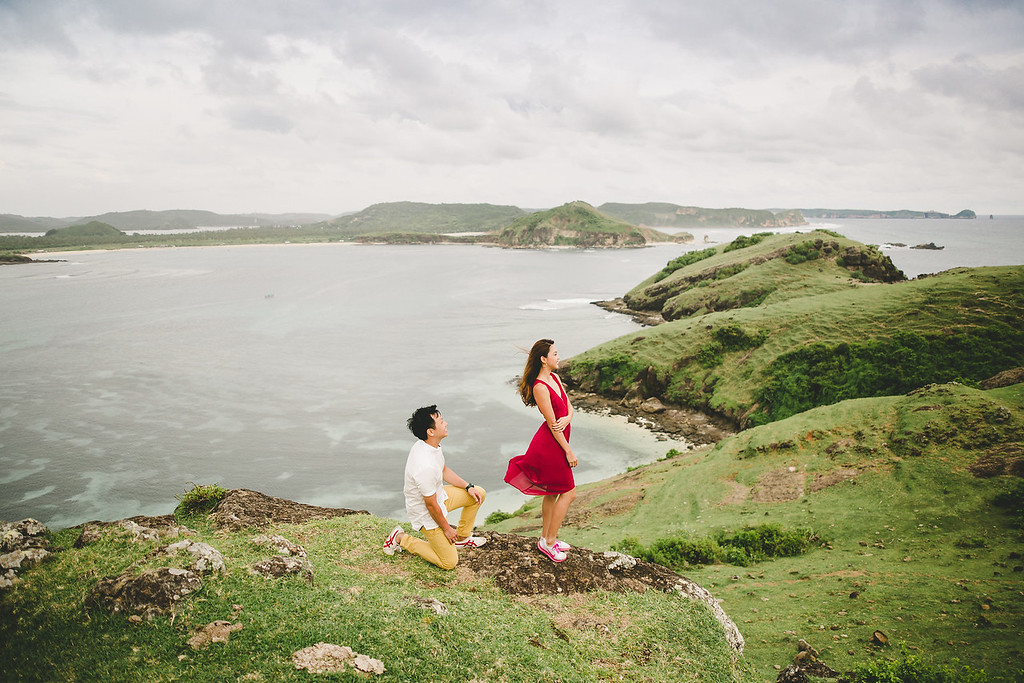 Lawrence and Samantha in Bali, Indonesia
Flytographers Bayu and Ivony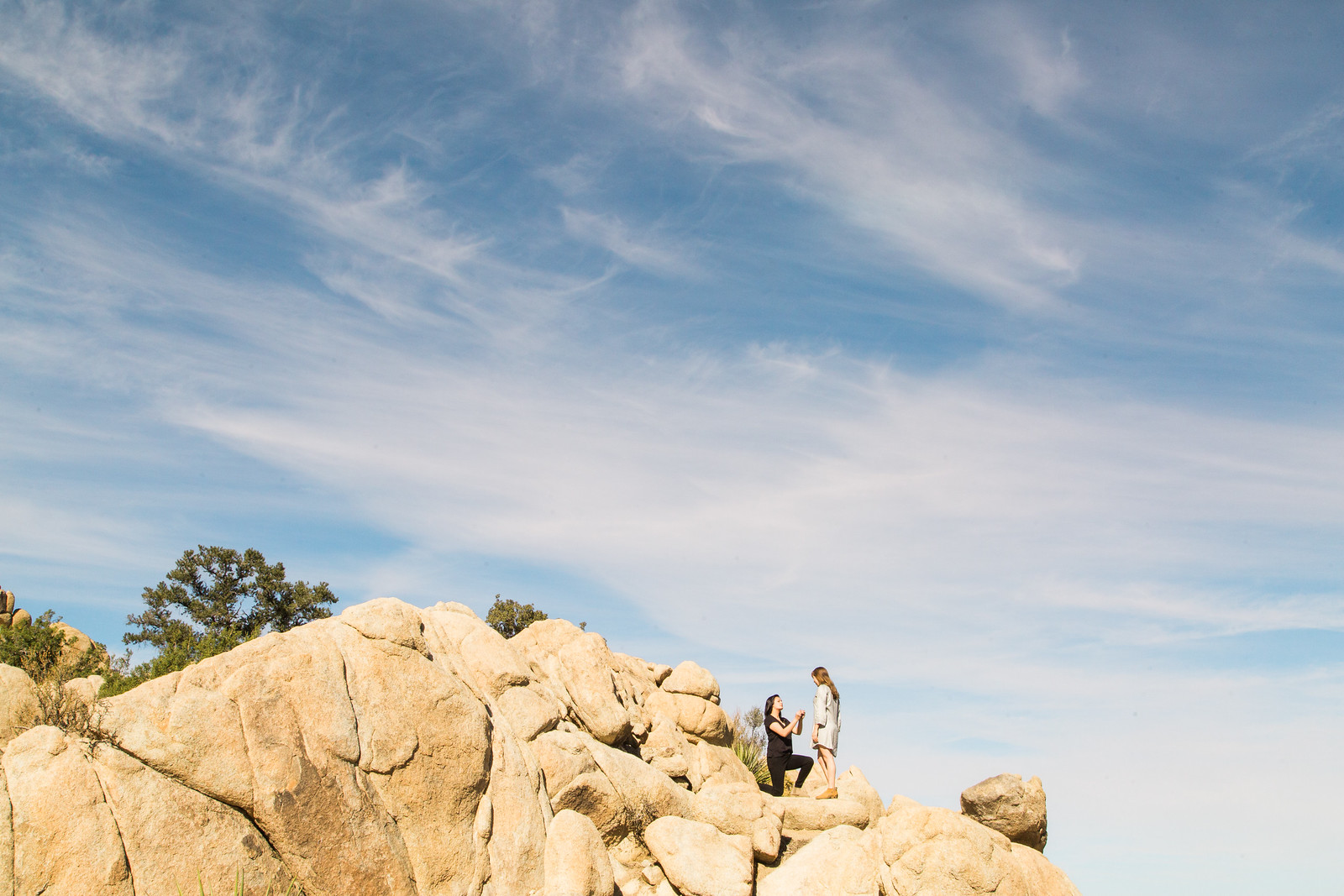 Monique and Danielle in Palm Springs, USA
Flytographer Ashley
"3 years ago my girlfriend and I took a road trip to the desert. Last weekend we returned to Joshua tree but this time I was hiding an engagement ring and planning the perfect desert proposal. With the help of Ashley, our wonderful flytographer, I was able to capture the moment perfectly. A surprise engagement in the desert!"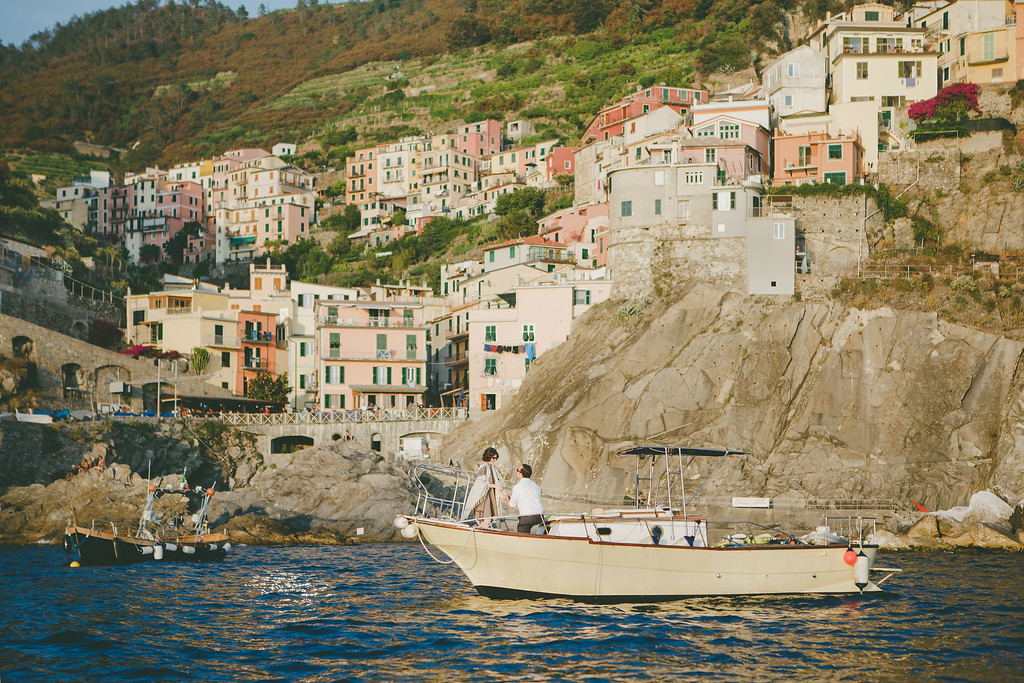 Brett and Julie in Cinque Terre, Italy
Flytographers Ramon & Sonia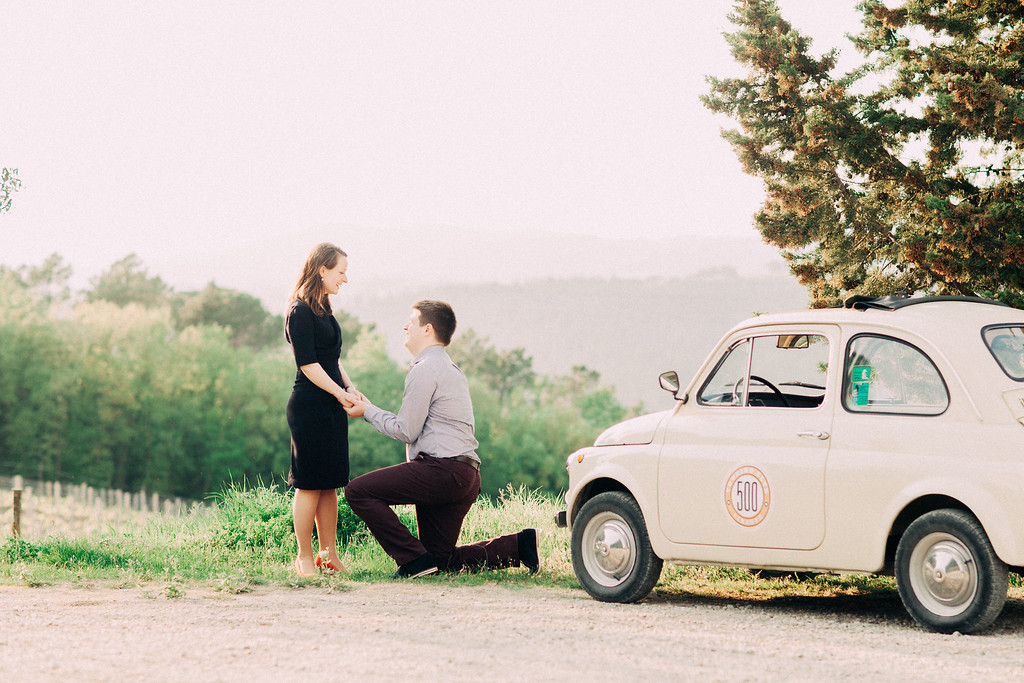 Ed and Kate in Florence, Italy
Flytographer Sonya
"We went on holiday to Florence for Kate's birthday. I wanted it to be a special place because I planned to propose to Kate. I had seen that the 500 Touring Club offered a sunset tour in a vintage Fiat 500, a quick calculation later and I realised that the Friday that we would be in Florence would be 500 days from our first date. Our favourite memory of the trip is, of course, getting engaged (even if neither of us can quite remember what I said as I proposed). We spent the rest of the weekend on cloud 9 (and remain there).  It was such an amazing feeling."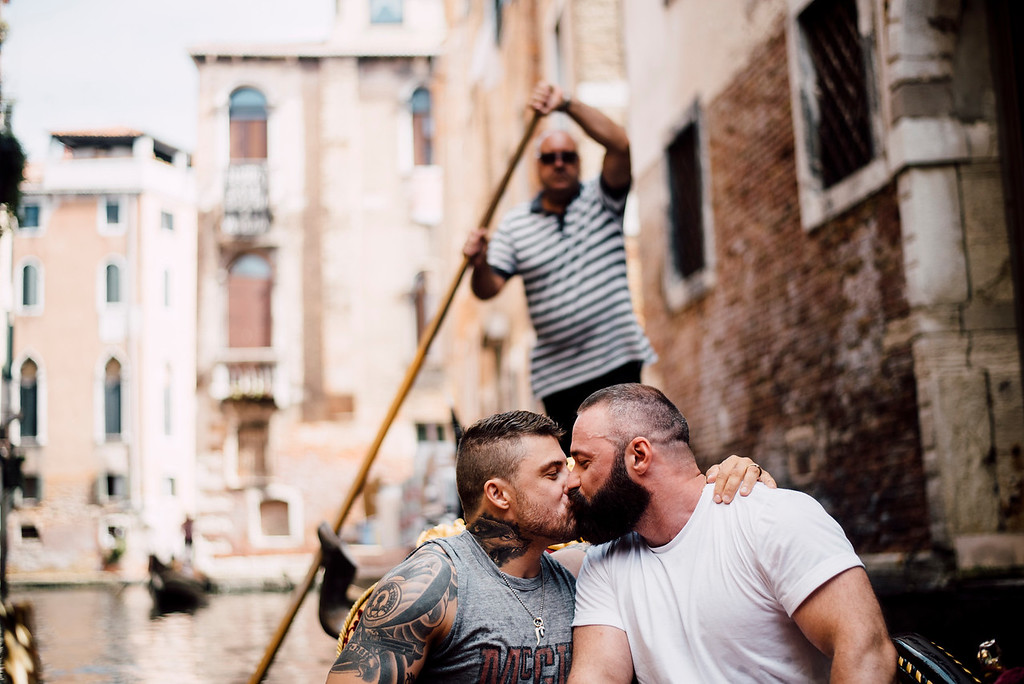 Patrick and Jimmy in Venice, Italy
Flytographer Serena
"When I was was a child, my family vacationed in Venice one year, and I fell in love with it. I wanted a special city for memories of this unique life moment, and it was also a city that Jimmy told me he had always wanted to go to but hadn't yet been. What else than a proposal on a gondola in an über-romantic and mysterious old world city such as Venice, where it's such a public place but also a very intimate moment?"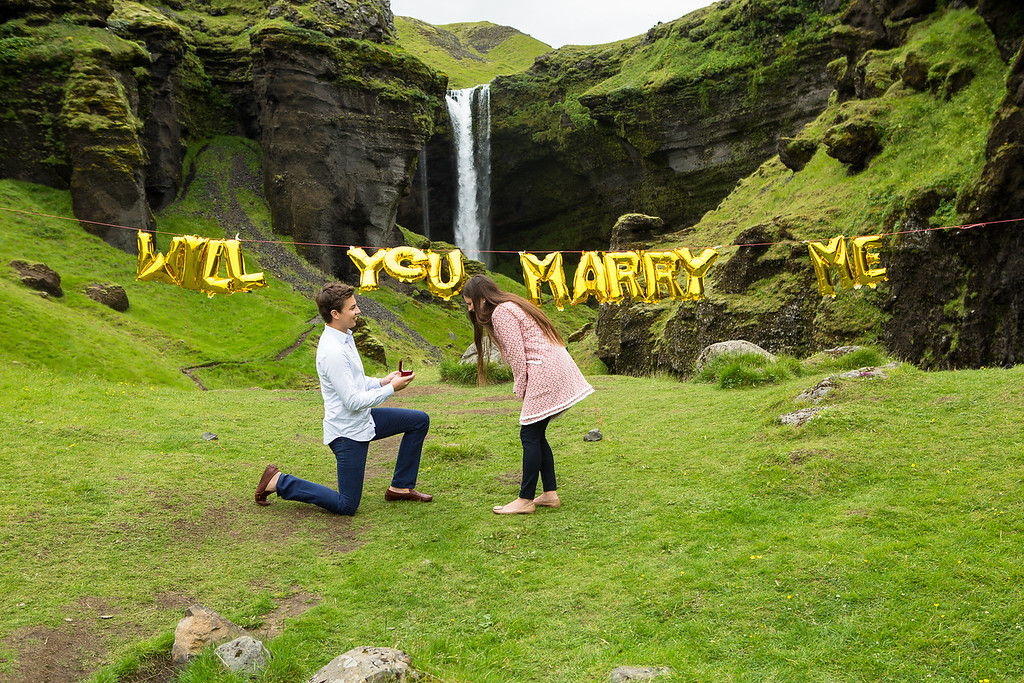 David and Jessica in Reykjavik, Iceland
Flytographer Ernir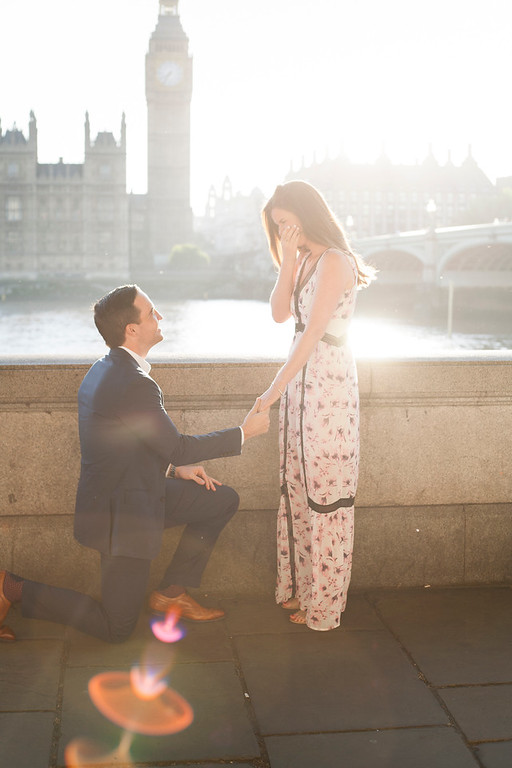 Mark and Molly in London, United Kingdom
Flytographer Jackie
"As a surprise 30th birthday present, I planned a weekend away in her favorite city – London. She hadn't been back in 10 years and I knew it would be the perfect place to propose. The weather was perfect, I took a three hour nap – completely throwing her off – and soon a plan of drinks along the river turned into tears of happiness. We then spent the next 48 hours pub crawling back to all her favorite neighbourhood spots. We capped it off with a fantastic night at Berner's Tavern and toasted our new beginning."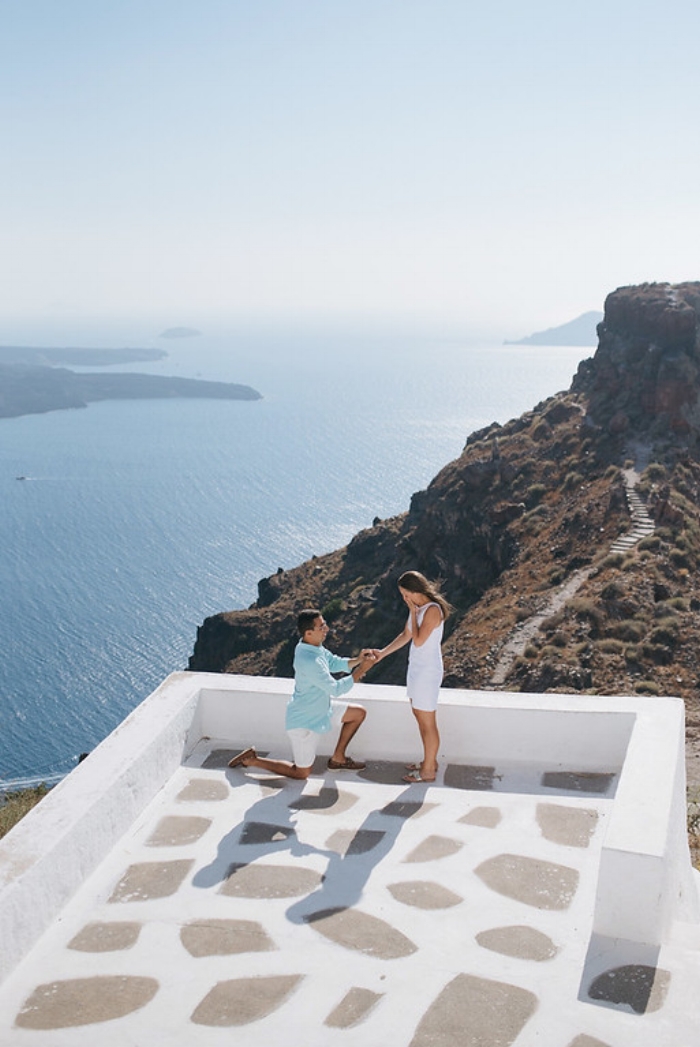 Mahmoud and Emily in Santorini, Greece
Flytographer Kimon