Large Family Photo Ideas
Family photo sessions are absolutely worth the anxiety, trepidation, and effort that often takes place prior to the actual pics. 😅 Look, we know just how tricky family photos can be, so we're excited to cheer you on and give you some large family photo ideas for your next group session! 👍
Here at Flytographer, we easily connect people with trusted photographers for fun photo shoots and have captured over three million memories worldwide. 🌎 We asked our local photographers for tips on how to capture memories with your family, in particular, for large family photo shoots. 📸
TLDR
(A little sneak peek just for you 😊)
1. Be mindful of time
Landing amazing photos as a large group has a lot to do with time—making sure you have enough and using the time you do have wisely!
Getting everyone where they need to be on time can be easy for some, but tricky for others (We get it!). Travel delays, transit mix-ups, slowdowns, and/or minor meltdowns from tiny family members (🤫), and about a million other factors can cause potential hiccups, so being prepared, anticipating delays, adding sufficient buffer time, and planning effectively all help ease stress tremendously.
To best plan and organize timing, ⌚️ each of our packages has a required duration based on the number of participants. Our group maximums are as follows:
30 mins: 6 people or less

60 mins: 10 people or less

90 mins: 15 people or less
2. Manage the chaos
Managing chaos and structuring time helps organize your large group shoot. Oftentimes, during large family and/or multi-generational shoots, there can be a lot of activity with many voices and opinions📢. Remember that your photographer has been hired to be the eyes and guiding voice during your shoot! If there are any preferences or special requests regarding groupings, family members who may or may not need to be close to one another, etc., it's helpful to inform your photographer in advance (or at the start of the shoot). A point person is a great resource to avoid there being too many chefs in the kitchen👩‍🍳, and so that your photographer knows whom to talk to if it gets a little… "loud." 😊
3. Set expectations & goals
Before your large group photo shoot, connect with your family members to set expectations and goals so the plan is clear prior to your shoot. 📝 Are there any personal shoot goals? Does anyone have specific photo wishes? It's important to remember the purpose of your large group shoot—to capture photos of your entire group together and likely some smaller breakout groups as well. If there are some in your group with more specific hopes (babymoon, engagement, etc.), it's wise to book a separate shoot or an extra 30–60 minutes in addition to the existing shoot booking. These additions can take place before the entire family shows up (and before things get too crazy!), allowing for special time and focus on those goals without the whole family watching 👀, and others (including little ones) getting too antsy.
Flytographer shoots are booked by time ⏳ and offer a certain number of photographs, so hoping to throw in additional shots (maternity pics for example) can take away from the number of images that will be offered in your final gallery.
Another thing to consider is the location/background. If separate locations are required, booking totally separate shoots is recommended, as changing locations with a large group can be more time-consuming and complicated than many might expect! ⚠️
The hope is to make this process fun, as stress-free as possible, and successful—the final result being beautiful images. 👍Setting reasonable and manageable expectations is one of the best ways to guarantee a fun and happy large family photo shoot.
4.  Embrace fun family photo poses
One of the best parts of large family photo shoots is the options for variety. 😎 Posing ideas are endless; fun poses for your whole family and smaller breakout group photos mean no one has to feel uncomfortable, and fabulous, flattering photos will be the end result. Embracing the fun is key to having a good time and making the whole experience memorable—in a good way!
Large family photo ideas can be found easily online, and we always recommend taking time for some classic large family portrait poses that include everyone in the frame together, oftentimes gathered in smaller unit groupings. Going into groupings as adults and then bringing in younger children once the adults are settled helps get the main structure framed without wearing out the attention span of little ones. 👨‍👩‍👧‍👦 Adding smaller kiddos just before the photos are snapped can also be turned into a fun game. Don't forget you can always start with the best smiles, then give a countdown to when everyone can make a silly face! Kids love knowing when something fun is coming, and just the anticipation of change often means the best giggles will appear just before those silly faces. 🤪
Big families mean big energy. Portrait photography can oftentimes feel stiff, but leaning into the potential for chaos will help you on the road to success. Kids will be kids. Tears may happen. People will feel nervous, but this is life, and that's all ok! 🆗 Focus on your love for one another and how special this exact season is—time flies by, and people change so quickly. So no matter the hesitation, remember the ultimate payoff: family pictures you'll cherish forever. Utilizing the skills of a professional photographer who is comfortable with the pace, dynamics, and energy of large groups means they can manage the likely chaos with stride.
5. Where to capture your family portrait
Accommodating a large group can feel like a challenge logistically, especially in comparison to smaller family photos. We recommend thinking first about a location that feels safe and comfortable—perhaps where there is a bit of space to move around and some variety to provide distractions for little ones ("Who can spot the tallest tree?" "Can you hold my hand and balance on the bottom stair?"). ❣️ Taking little breaks throughout your shoot will help provide time to breathe, wiggle, and regroup. We recommend starting with a large group photo, and when breaks are needed, take advantage of smaller groupings for smaller family photos and holiday card shots! For a large group photo or large family portrait, finding a spot with even natural lighting and enough space for everyone to fit comfortably will make everything just a bit easier.
6. Look for natural light
Let's dig a bit deeper when it comes to natural lighting. Coordinating a big group is tough, so set yourself up for success by starting with good lighting. Natural light is flattering and generous. With large groups finding natural light means being outdoors, ideally where shade is present to offset harsh sunlight or shadows. This can be on the side of a building, garage, or even a patch of fluffy trees (just keep an eye out for pesky shadows). 🌳 Hiring a professional photographer who can help ensure everyone is positioned in an even and flattering light (pun intended) is a must. Talk with your photographer about your location, time of day, and location logistics to help nail down the best time featuring the best natural light. 💁‍♀️
7. Find your favourite family photo outfits
Struggling with outfit ideas? 👕 One of our best photography tips is to focus on a colour scheme or general palate. Adding some pops of colour can be a nice touch, particularly if there are specific family members you want to highlight in your photos, such as parents or grandparents. Asking a large family group to match is a tough task, and typically a giant group of branded t-shirts isn't ideal either. 😉 Avoid logos, extreme patterns, and any words. Stay flexible, be open-minded, and suggest layers. Bringing jackets, sweaters, coloured accessories, or extra items that can be added or removed can help create balance among individuals when they're all grouped together. These items also add variety to a group photo or can even be removed to make things feel more cohesive.
8. Celebrate all occasions
Rather than creating a new gathering specifically for the purpose of taking a large family photo, what about utilizing an opportunity when the family is already gathering? Whether it's a celebration, extended family reunion, holiday, or any other family occasion, take advantage of it. 🫂 Occasions are also a great time to not make pictures feel like a chore—remember, this doesn't have to feel like a stuffy family portrait session. Hiring a professional family photographer is also a great opportunity to get candid lifestyle pictures throughout your extended family event—pictures are just a happy bonus to immortalize your time together!
Capturing memories with family photos
Family photography doesn't have to be intimidating. Whether you're creating the moment for an extended family photo session or hoping to piggyback off an existing celebration where your family is already gathered, be sure to hire a photographer to do the job well. 👏
Pictures are priceless, and here at Flytographer, we have hundreds of incredible professional photographers in cities throughout the world. We would love to connect you with one of them to help capture your large group photos. We can't wait to connect! 💖
"Coo was amazing! We love our photos so much. Rain was forecasted for the day of our photo shoot. He answered my questions promptly. Coo graciously offered to change the day for better weather and keep the location or change the location. The location change was an excellent recommendation for a rainy day. He was great at helping my kids relax, have fun and take great pictures. He got our pictures edited and sent within a few days. Coo is a talented photographer with excellent professionalism. I highly recommend."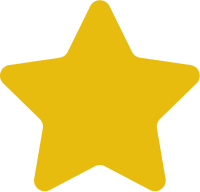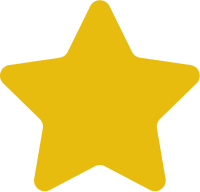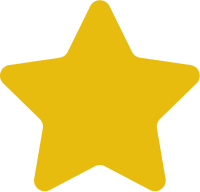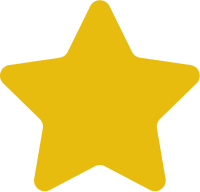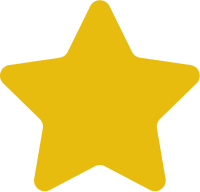 Jennifer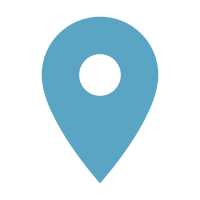 "Maria was wonderful! She accommodated our extended family beautifully by ensuring she had a preferred shot list ahead of time, and making sure the location was suitable/accessible for one of the children who has a physical disability. She was friendly and efficient and worked well with the children!"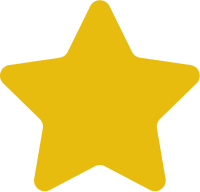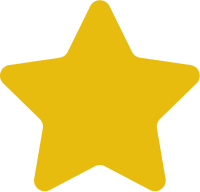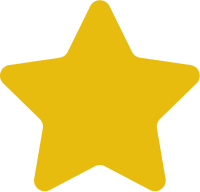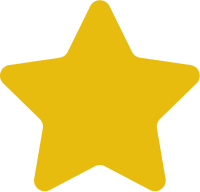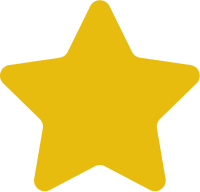 Alison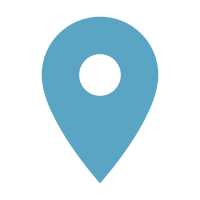 "Guido was amazing with our families!! He took pictures that we will treasure for a lifetime!! In some areas, it was so crowded but Guido made it feel and look like we were the only ones there in the photos! Our 7 children were not easy to capture looking happy all the time but he made it work! Thank you Guido for these wonderful photos we cannot thank you enough!!"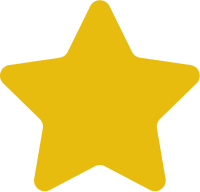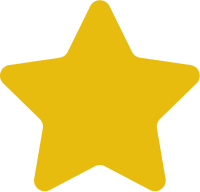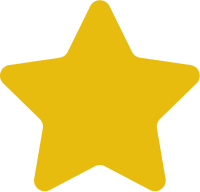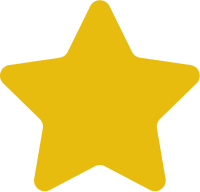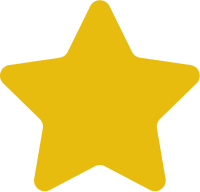 Heather