see more: anniversary – honeymoon – couples – love – Dubrovnik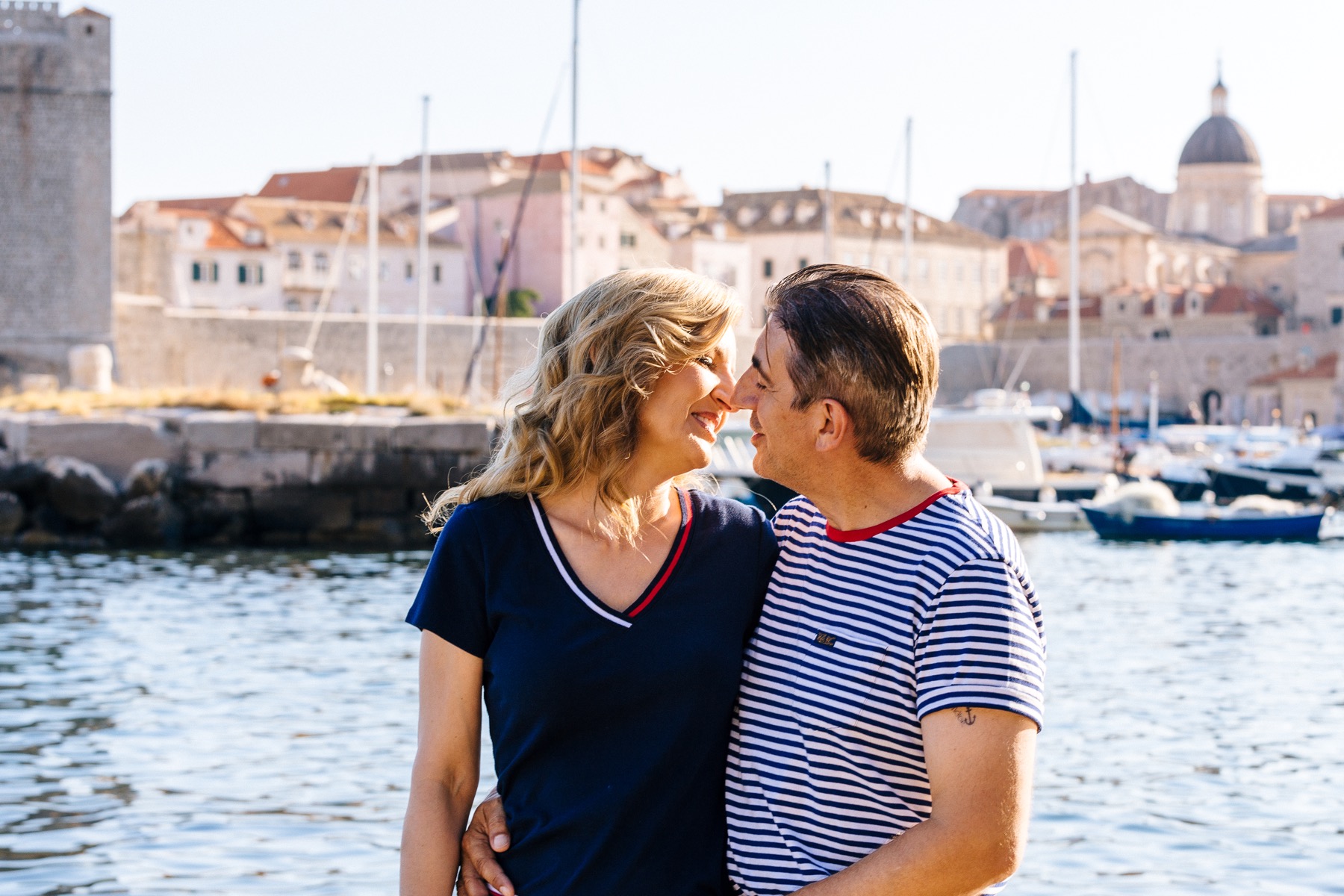 26 years after they first honeymooned in beautiful Dubrovnik, Croatia, Snezana and her husband Vojislav returned to celebrate their anniversary in the city where they first began married life many years ago! These longtime lovebirds explored Dubrovnik's Old City, with Flytographer Božo capturing these sweet memories, proving their love has only gotten better with time!
"We were fortunate to spend our honeymoon in the one of the most romantic places in the world, Dubrovnik. However, only few of the great moments were recorded, not to mention those were times before high resolution digital camera and smart phones. Many years later we decided to go back, this time arranged to be accompanied by the fantastic photographer Bozo, from the Flytographer."
"My ohhh my… Dubrovnik managed to amaze us yet again. I remember it being fabulous, I watched the Game of Thrones, but nothing compares to the real life experience. Needless to say, we had a marvellous time!"
"The best part is, we now have the photos capturing our excitement, reminisce of the honeymoon, some loud laughs, one or two kisses and future plans in making :)" – Snezana
To find more inspiration for your next anniversary trip, check out our new Travel Stories!