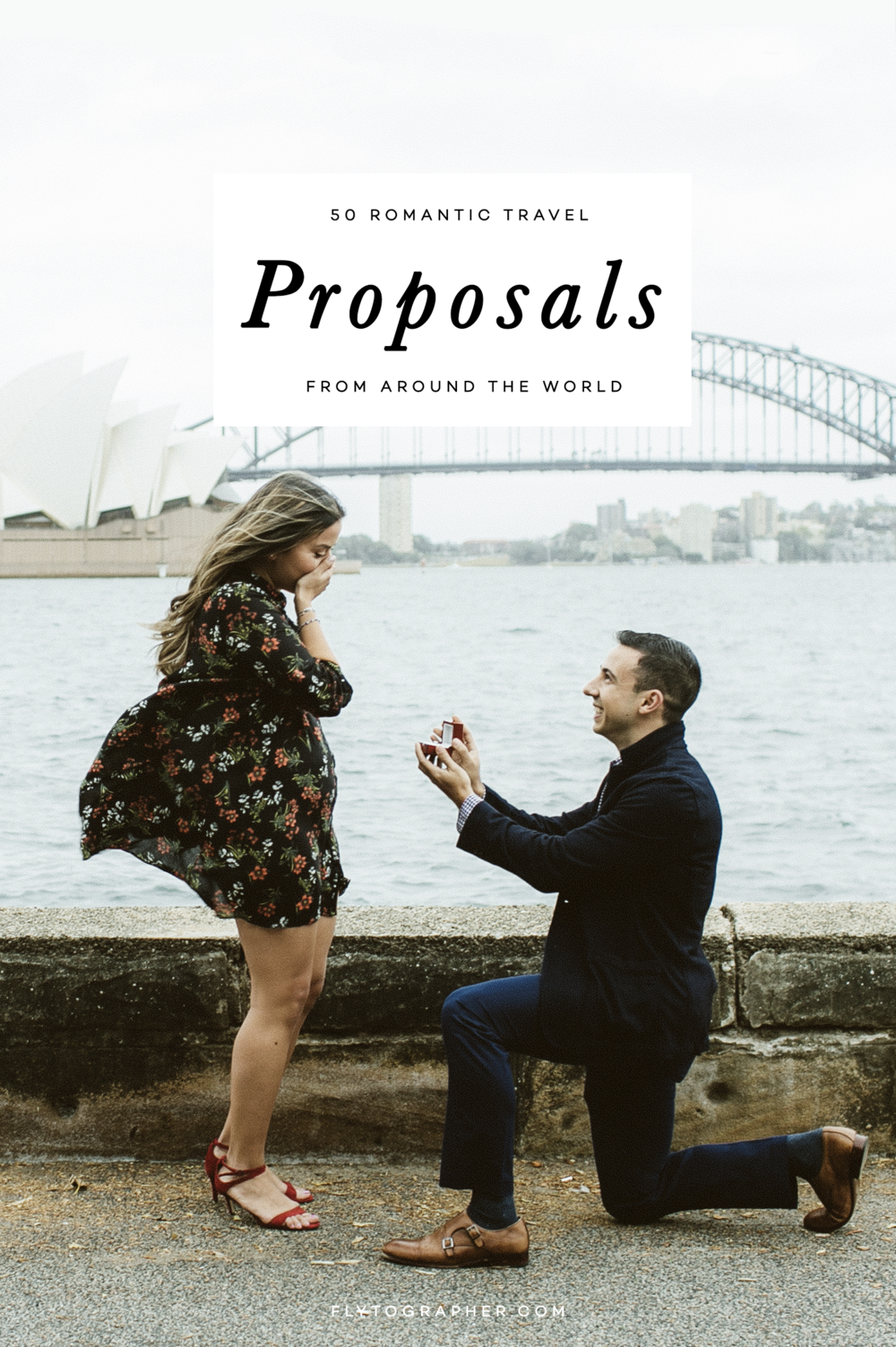 They've been dreaming of this moment all their life – seeing their love get down on one knee and ask them to spend the rest of their lives together! There's no moment quite like it, and seeing these proposal reactions is guaranteed to make you shed a tear (or three!). Check out some of the most epic proposal moments that Flytographer has ever captured!
1. An Epic Proposal In Prague Two Years In The Making – He Said Yes!
2. A Sun-Kissed Central Park Proposal
3. Proposing with a View in Florence
4. A Breathtaking Waterfall Proposal in Iceland
5. An Emotional Surprise Proposal Aboard a Venice Gondola
6. She Said Yes to a Message in a Bottle
7. A Surprise Parisian Proposal on the Steps of the Trocadero
8. A Majestic Honolulu Surprise Proposal
9. A Coastal Proposal on the Beaches of Tulum
10. Surprise Proposal on the NYC High Line
11. A geocaching adventure turned into a surprise proposal!
12. Surprise Proposal at Tower Bridge in London
13. A Stunning Proposal Overlooking Lisbon
14. A book lover's dream proposal in Paris
15. Double Surprise Santorini Proposal
16. She said 'YES!' In Central Park
17. A Los Angeles Balcony Surprise Proposal
18. An Epic European Proposal Vacation
19. An Emotional Surprise Proposal at the Lights at LACMA
20. Surprise Proposal on the Santa Monica Pier
21. The ultimate 'OMG!' moment!
22. A Stunning Proposal in Kyoto's Bamboo Forest
23. A Little Rain Couldn't Stop This Crazy-In-Love Couple's Proposal
24. A Windswept Palm Beach Proposal
25. When you totally didn't see the proposal coming…
26. A Loving Reunion and Proposal in NYC
27. Surprise proposal shock in Cinque Terre!
28. A Perfect Parisian New Year's Eve Proposal
29. Definitely 'YES' in Dublin
30. Down on one knee in the streets of NYC
31. An Utterly Breathtaking Surprise Proposal in Lisbon
32. Surprise Proposal Celebration in Budapest
33. A Parisian Tiffany & Co. Proposal
34. A tearful 'Yes!'
35. Or when you both get a little teary eyed…
36. A Lovely London Proposal Followed by a Warm Family Welcome
37. A Sweet Surprise DUMBO Proposal
38. A Picture Perfect Washington, DC Proposal
40. The perfect reaction after seeing the ring!
41. You have to take a moment to admire your new sparkler
42. OMG – he's down on one knee!
43. A joyful proposal in tropical Mauritius
44. Post-proposal giggles
45. A Love-Locked Parisian Proposal
46. A Laid-Back Los Angeles Proposal
47. So much to celebrate!
48. She couldn't wait to give him a big hug
49. That giddy post-proposal glow
50. Love at First Sight in Amalfi Coast
Feeling inspired? Pin it for later or share with a friend who's just as obsessed!