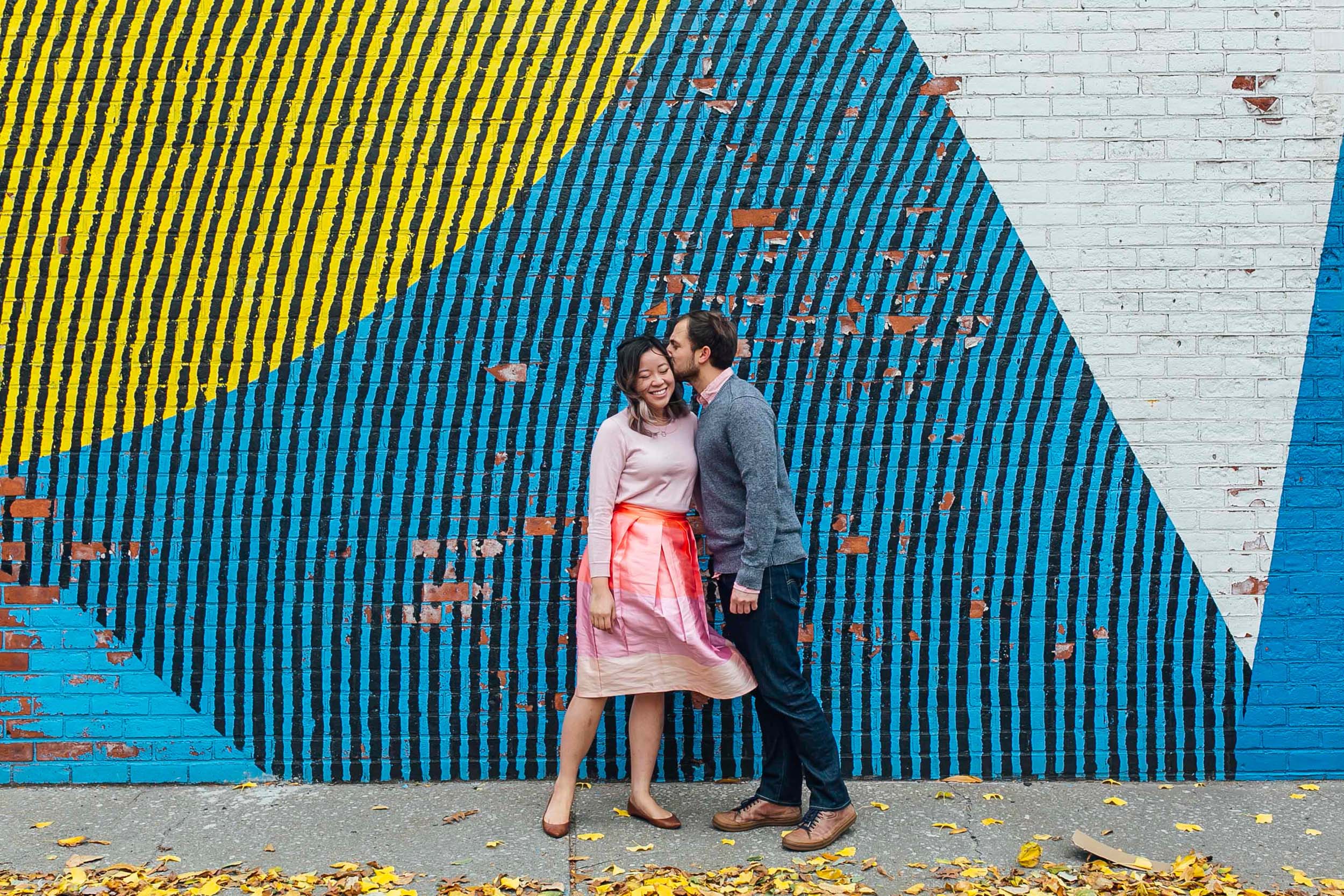 We just LOVE seeing all the travel adventures our photographers experience and we love it even more when they take the opportunity to get on the other side of the lens. Cassie, one of our lovely Flytographers in San Francisco, travelled to NYC and captured her amazing trip – and NYC's incredible architecture – with a Flytographer session. Read on for the details.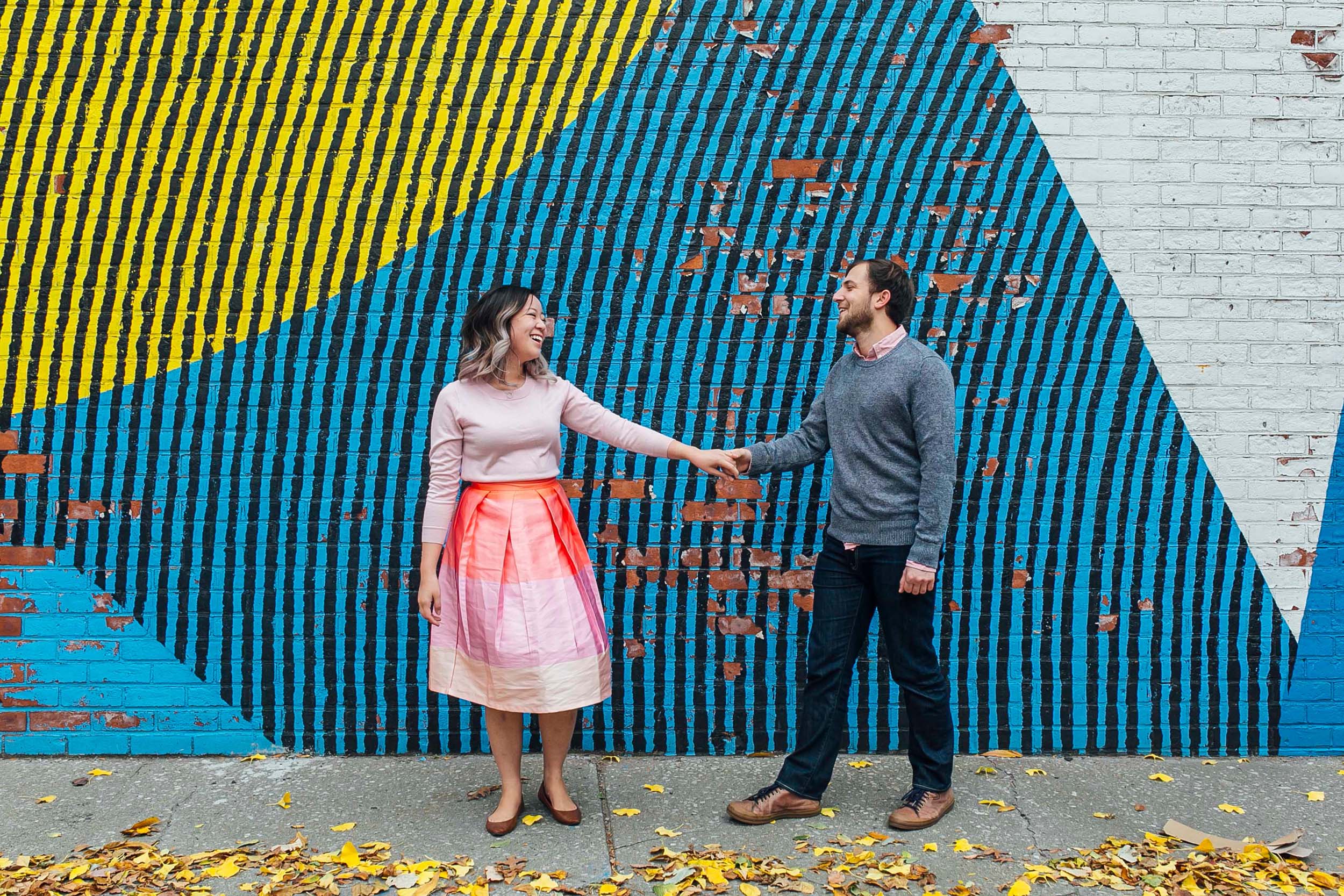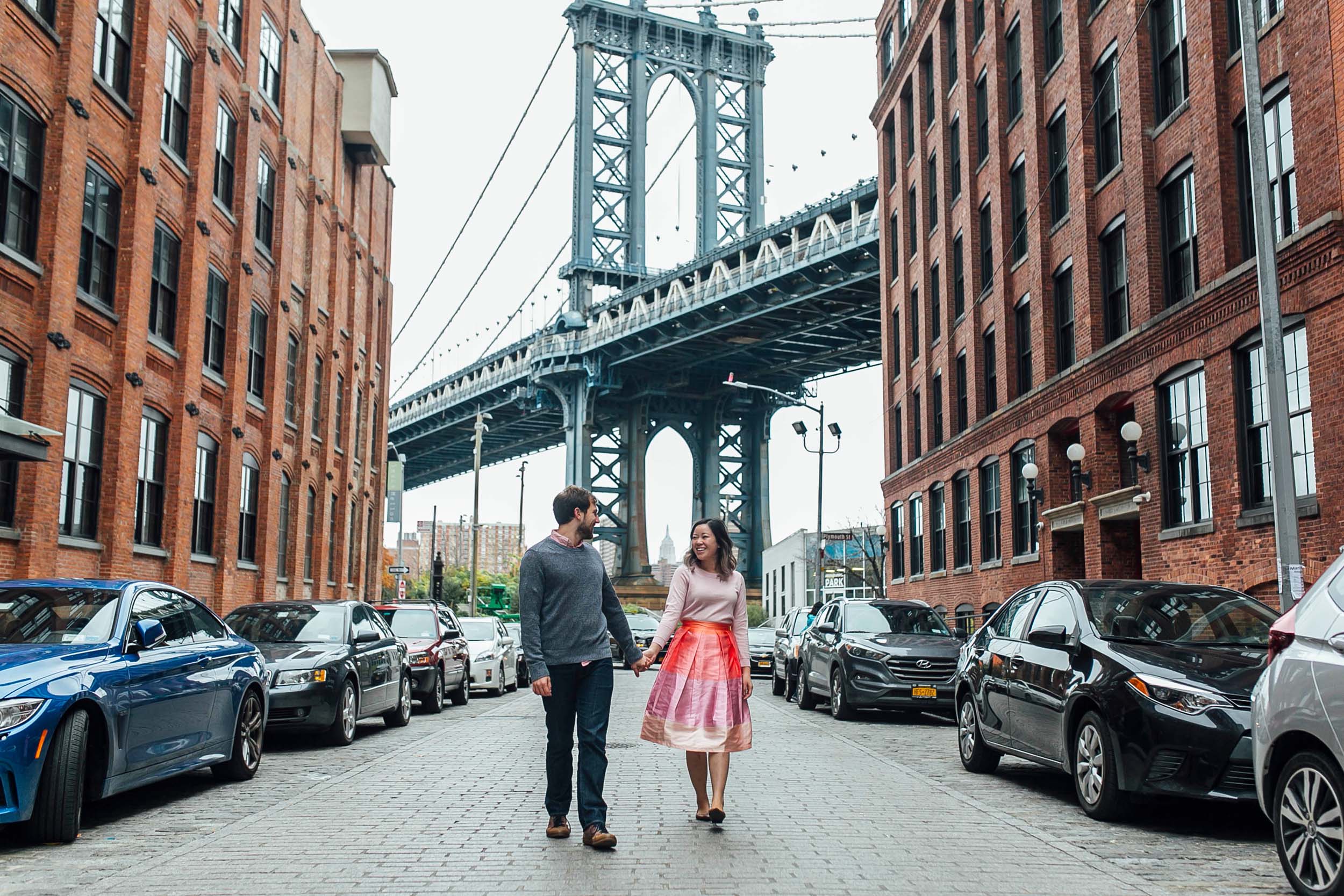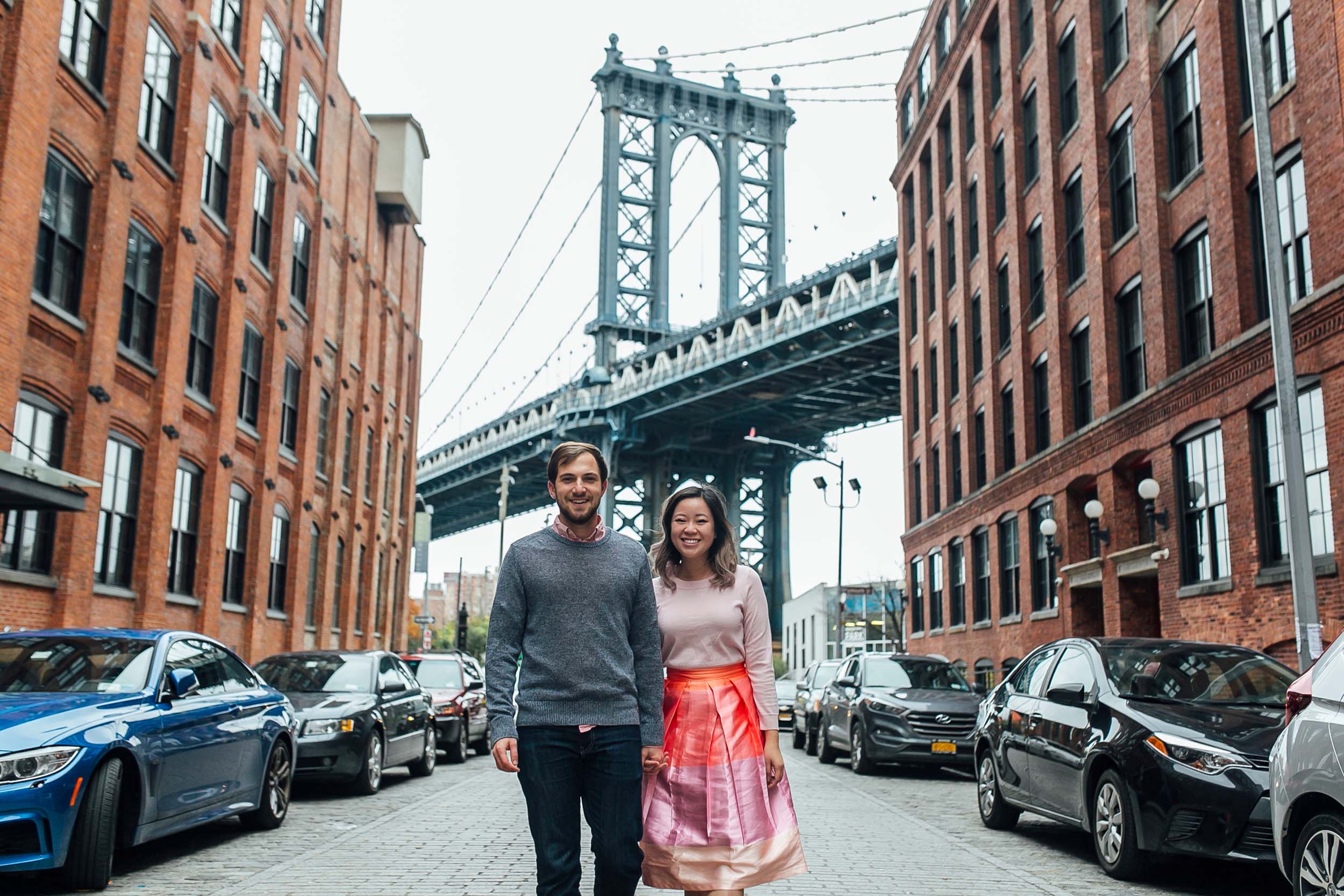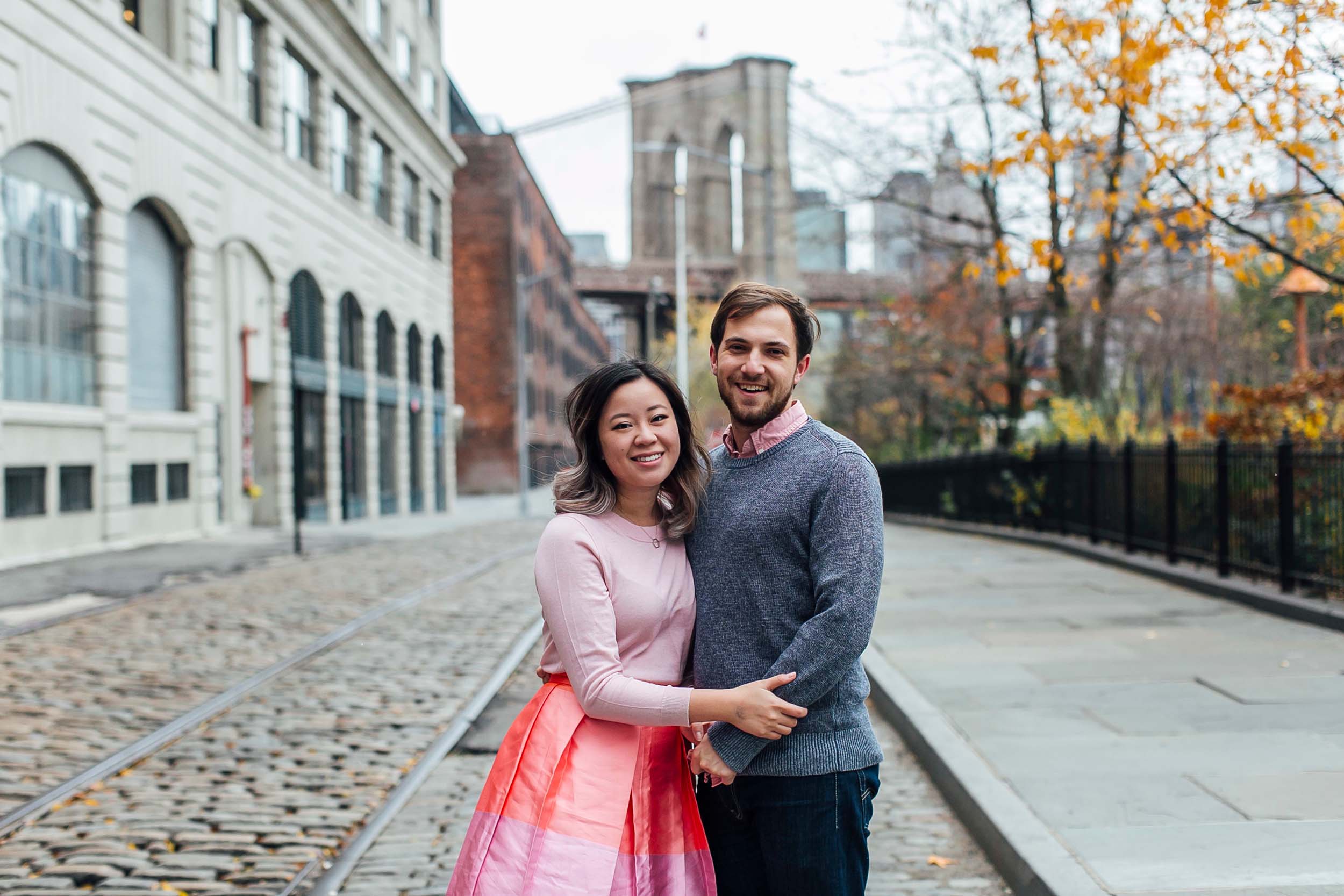 "Michael and I have a strong love for travelling and experiencing new sights together. We've used Flytographer in the past for our annual holiday cards. Last year's session was done during a memorable trip to Hong Kong! We recently moved to San Francisco and while we LOVE it here (and have still yet to properly document our lives here…oops), we decided last minute to switch things up, continue on the travel theme, and get some genuine winter weather photographs done during a trip to NYC instead!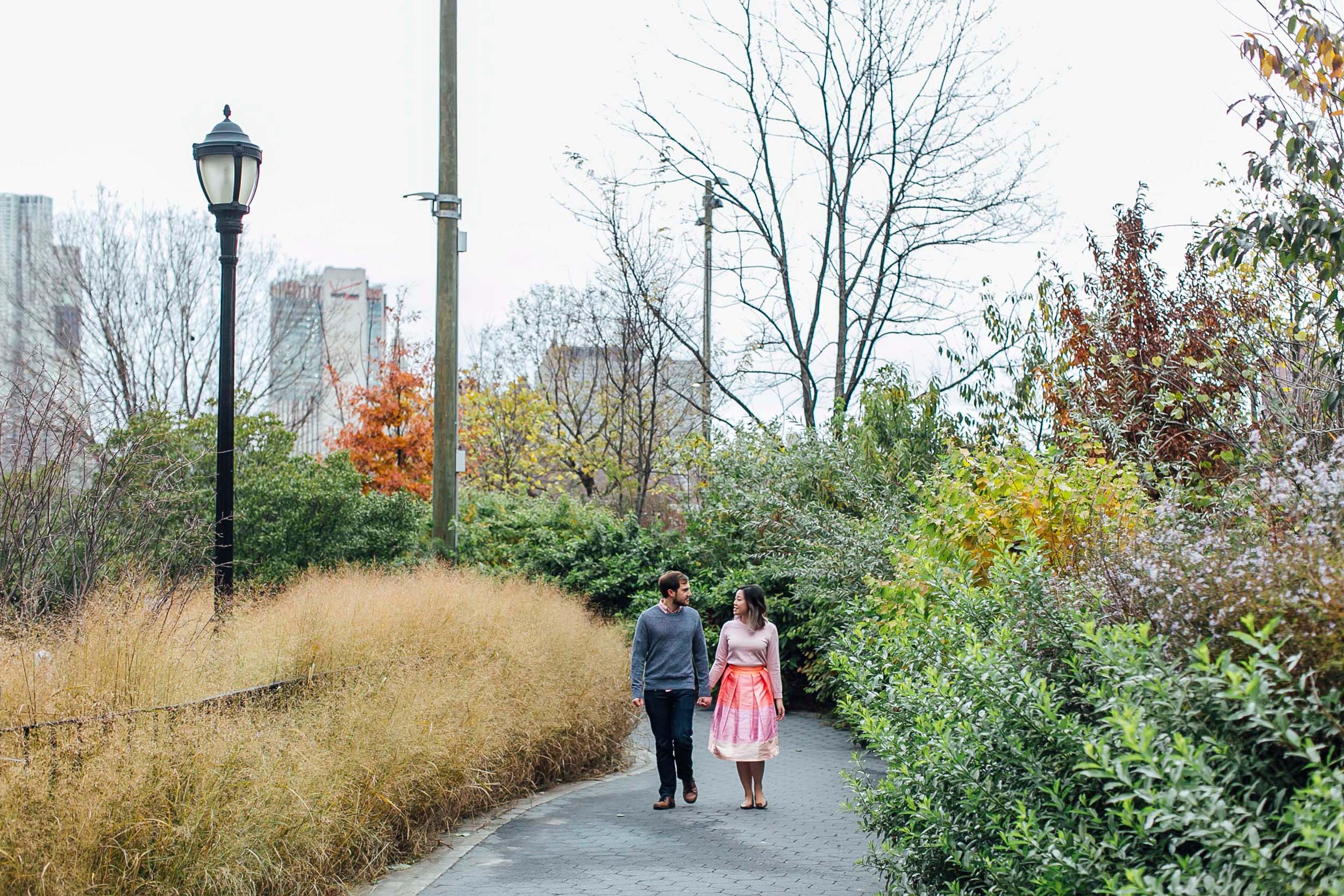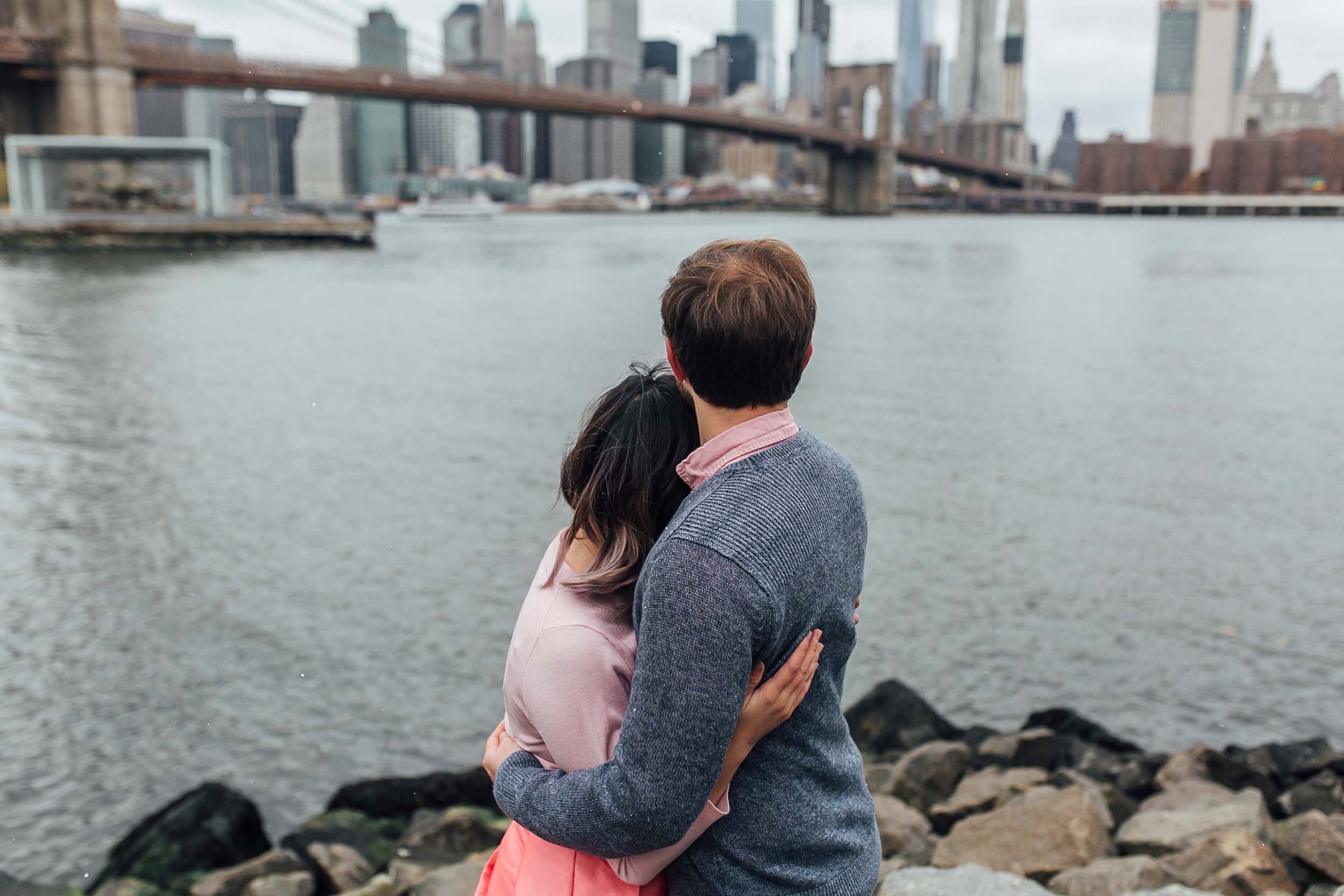 "We requested photos that really captured the environment and space of the city and we are so thrilled with the result. Our session was themed around fun, cool architecture, and joyful interactions, but I'm so happy to see how our individual personalities also made it into the images!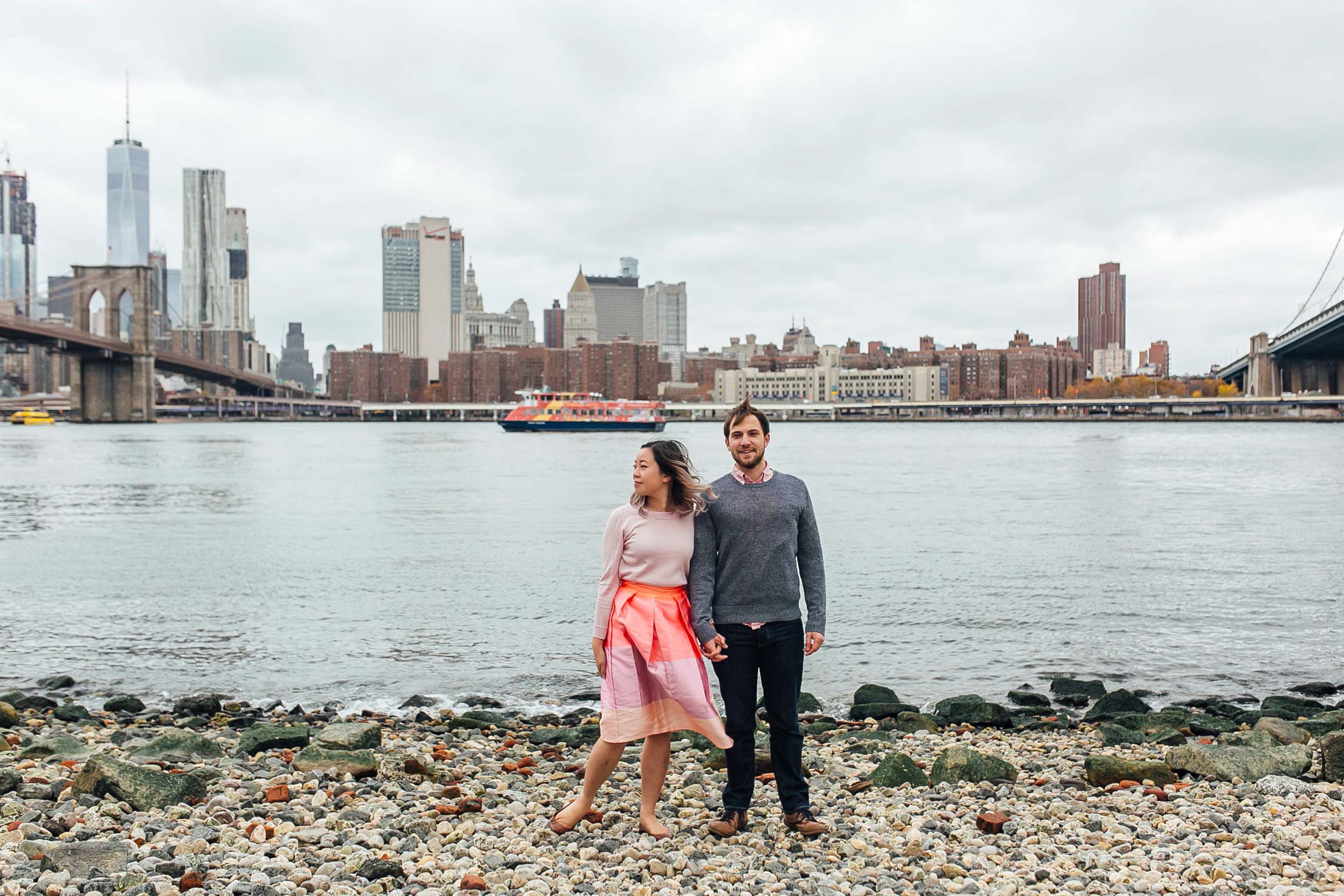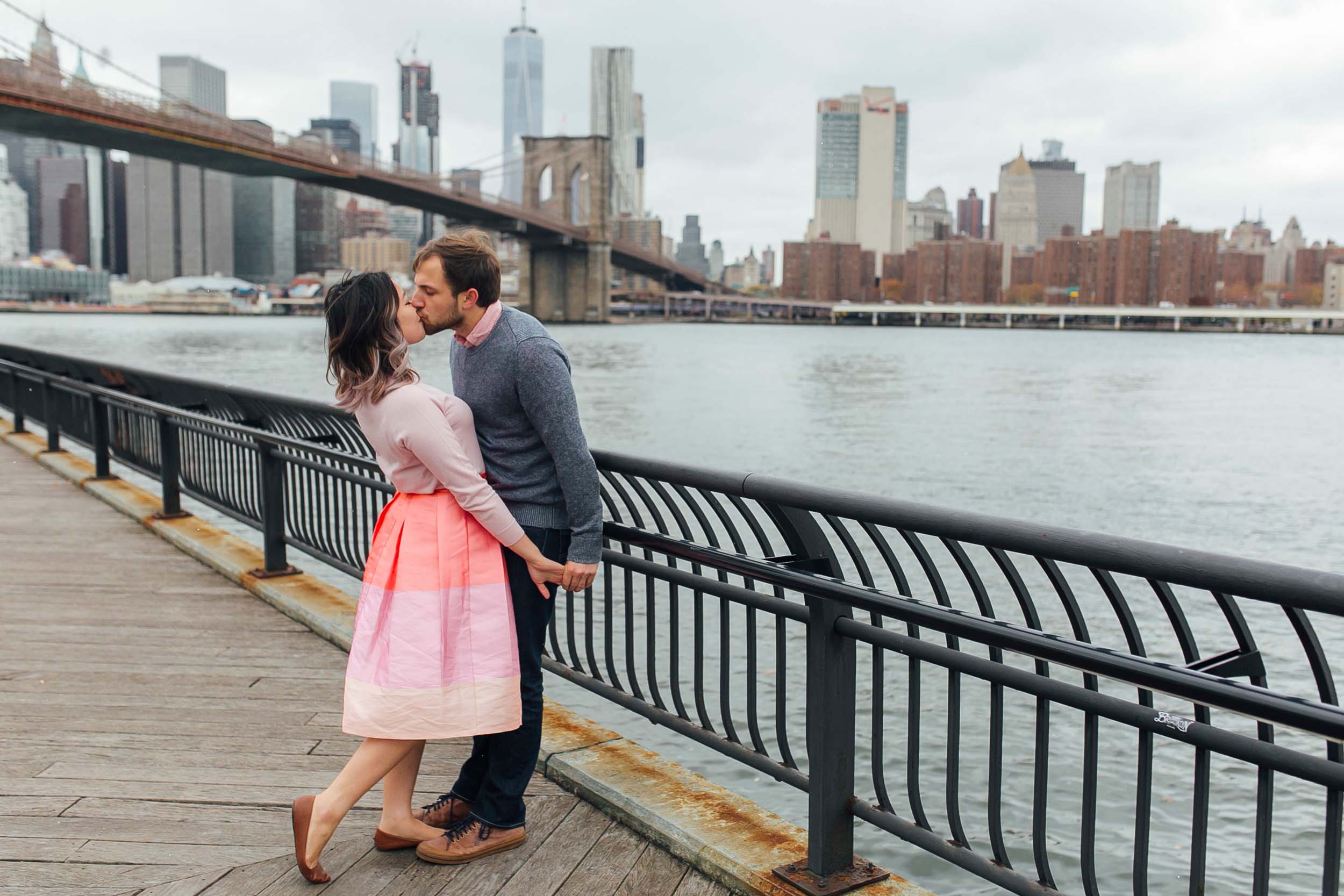 "We had the craziest whirlwind trip to NYC. I'm a photographer myself and was in town to document a wedding in Brooklyn! During our long weekend, Michael and I visited lots of friends from college and ate tons of delicious meals: street cart halal, Korean BBQ, spicy dan dan noodles, a tasty beet salad (my stomach needed a break, lol) and, of course, some loaded bagels from Murray's. We also attended two shows, The Book of Mormon and Sleep No More. I don't think I could imagine two more different plays, but they were both mind-blowingly awesome!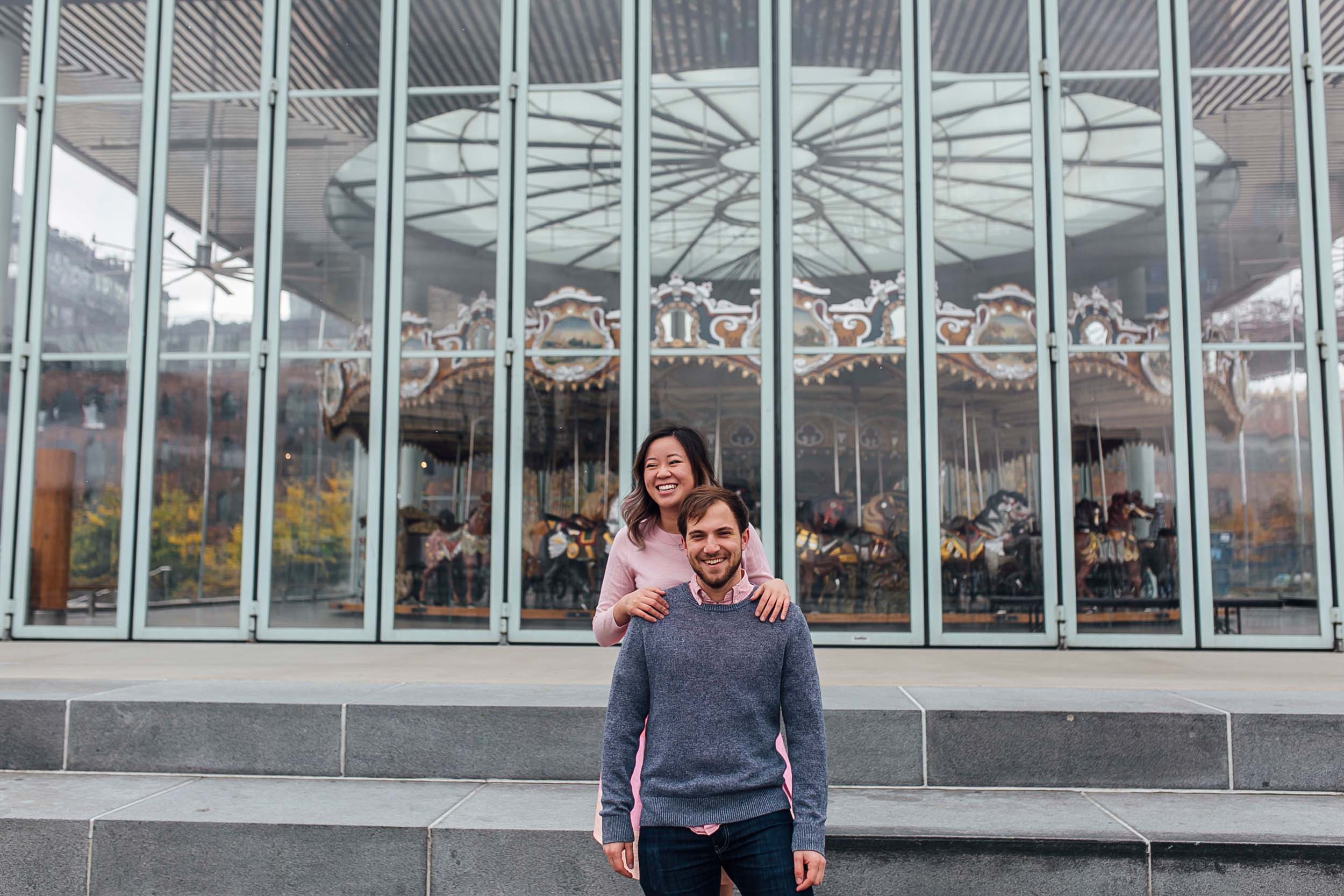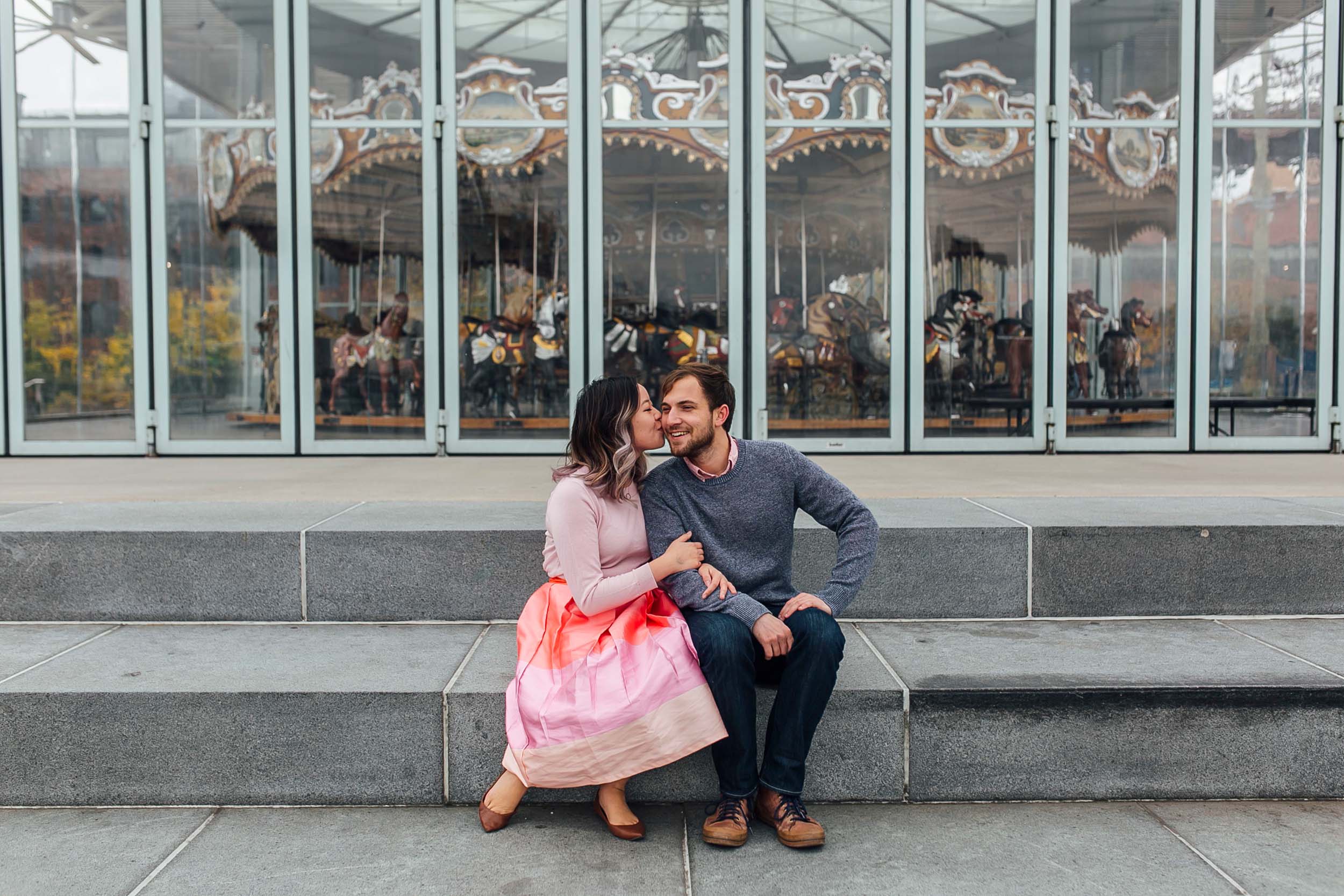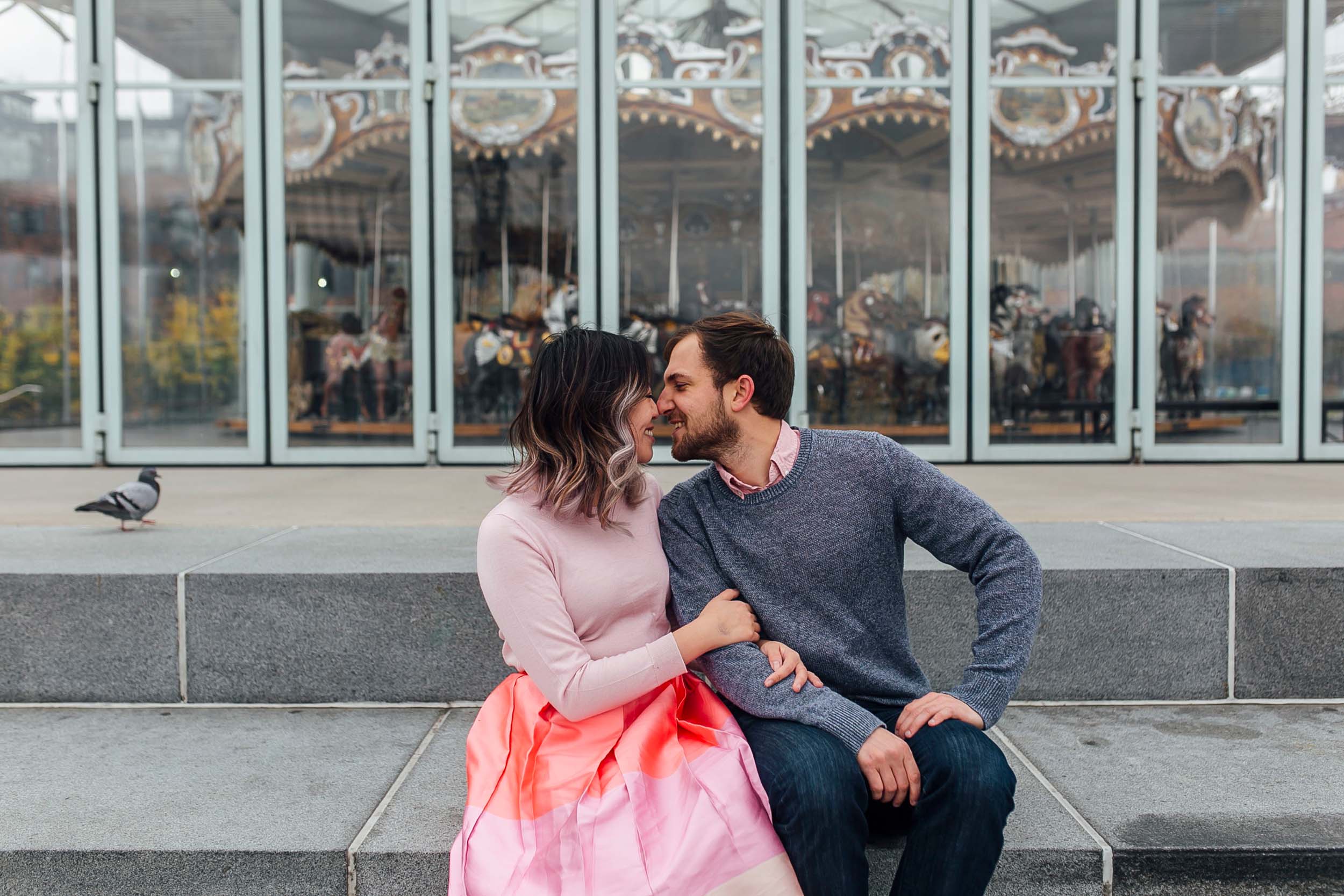 "We had such a wonderful time in NYC. I enjoyed every single moment of it – from getting serenaded on all of our subway expeditions to the snow sprinkles on our last day in the city. I'm so thankful to have these photographs to look back on!" – Cassie