See more: birthday – couples – love – Auckland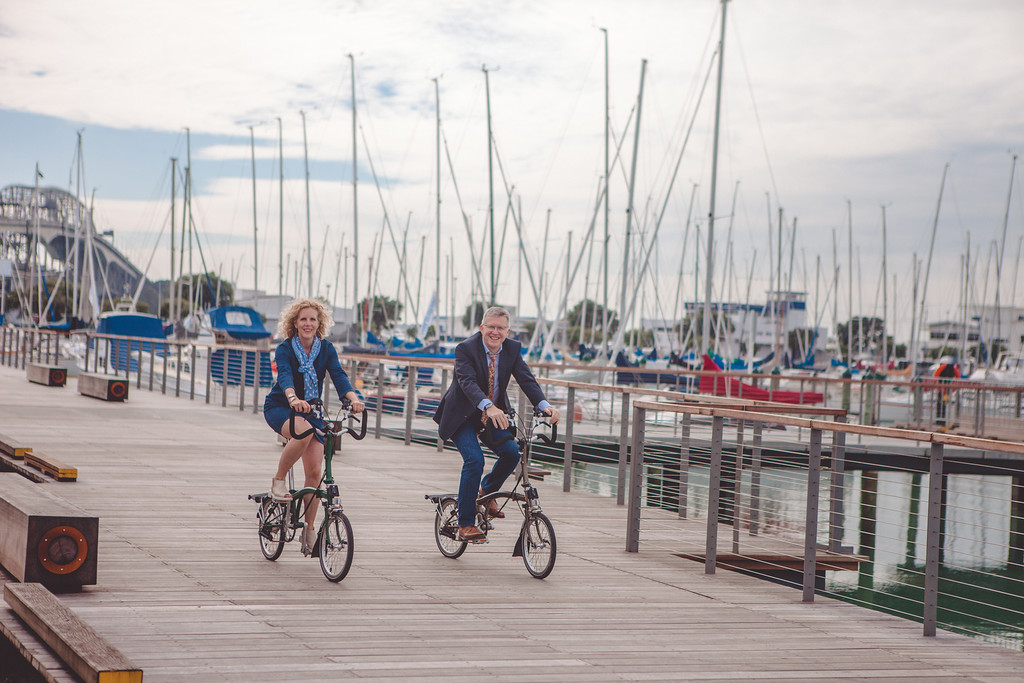 Canadian ex-pats living in Moscow, Judy & Mike planned a trip to Auckland to visit one of their daughters who lives in New Zealand. As a surprise for her husband, Judy organized a Flytographer shoot to commemorate Mike's birthday while there. They met Jessica at the revitalized waterfront of Wynyard Quarter, arriving on their fabulous Brompton bikes.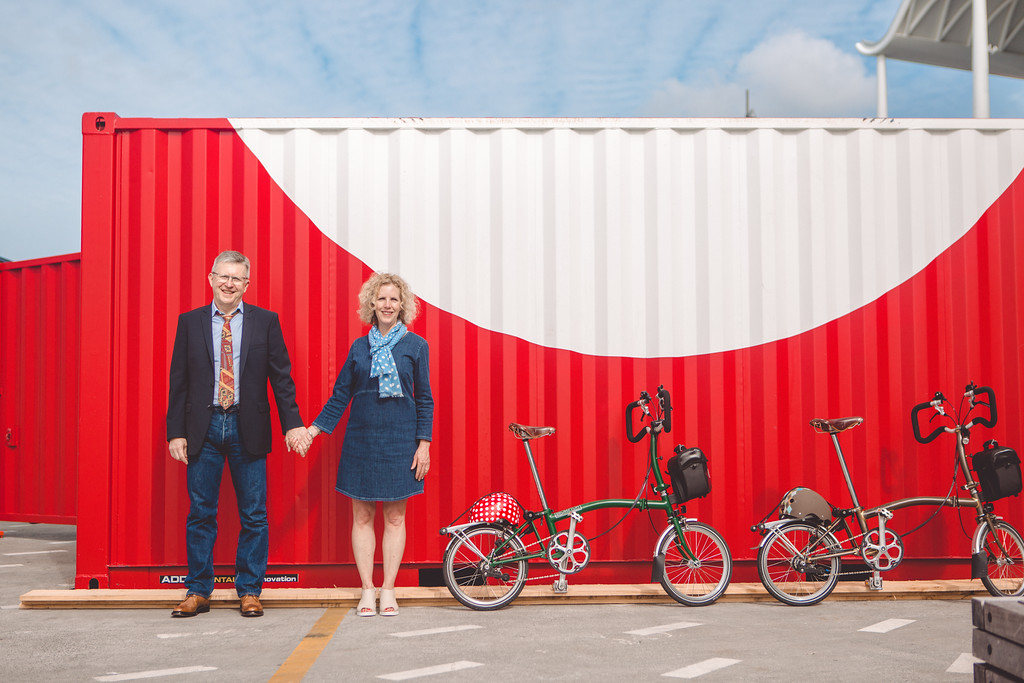 "Flytographer has been on my radar for a couple of years. We booked a trip to New Zealand to visit one of our daughters and also to celebrate my husband's 60th birthday. With our other two children in Canada and therefore not present, he requested that this birthday be low-key. What an excellent opportunity to book a photo shoot to capture the day and share it with all of our family that could not be with us!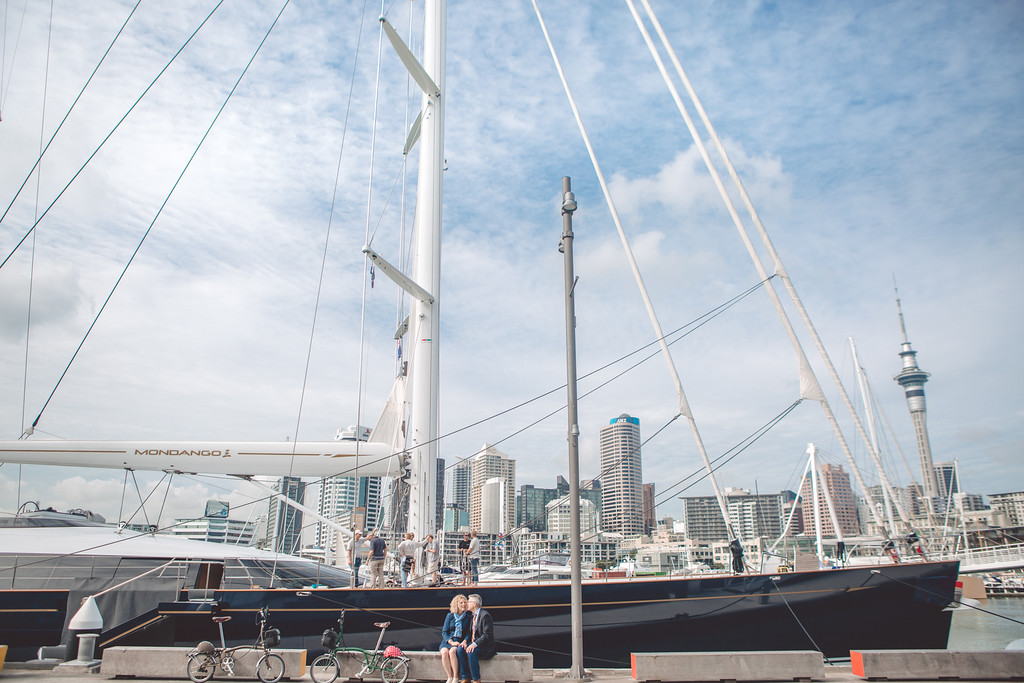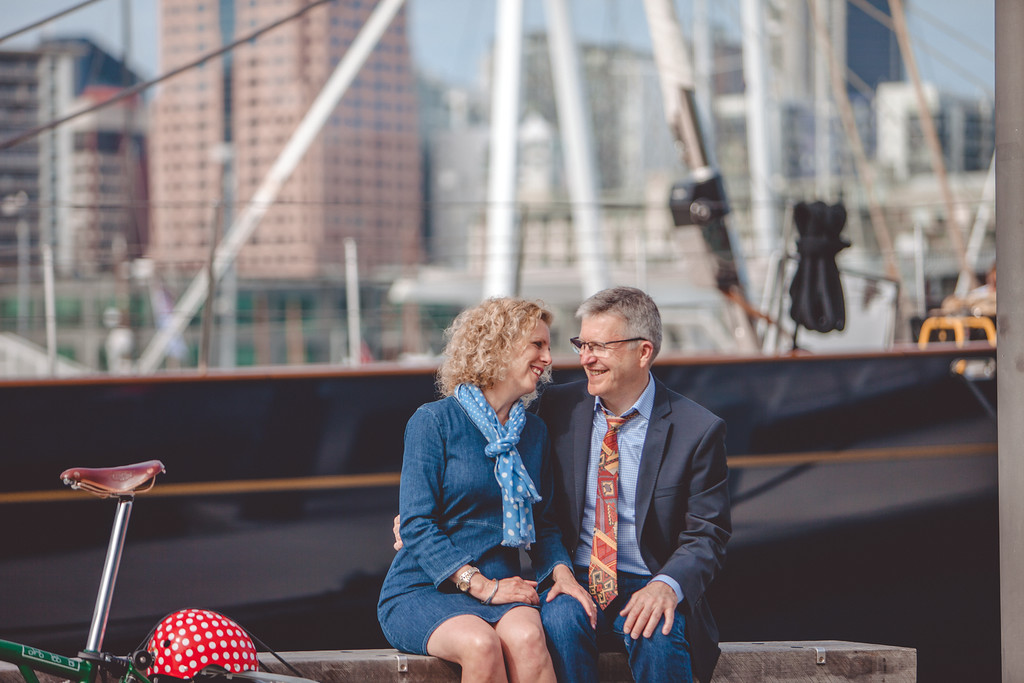 "The photo shoot was to be a surprise for Mike; however, after days of wondering why I was so engrossed in our travel wardrobe, I had to let the cat out of the bag the night before! He was a little skeptical and was very worried because he did not pack a tie. Luckily our wonderful B&B host had some ties from his corporate days (albeit 15 years ago) and offered a choice to my husband. This was not in my planned 'photo shoot wardrobe!' He loved one of the ties, and to my amazement – and relief – it went with our outfits.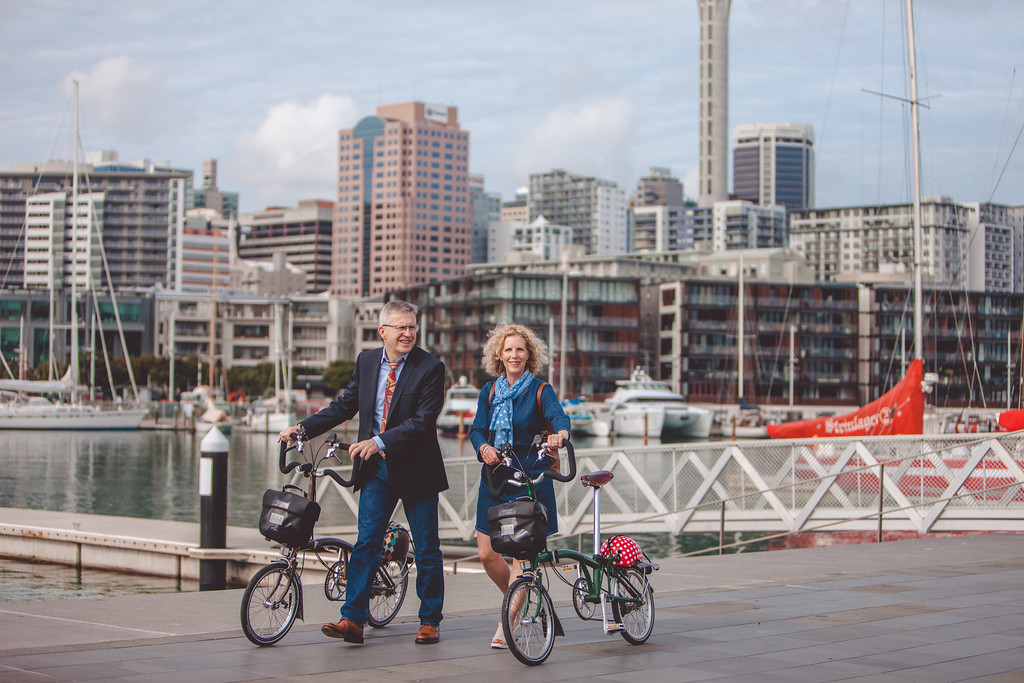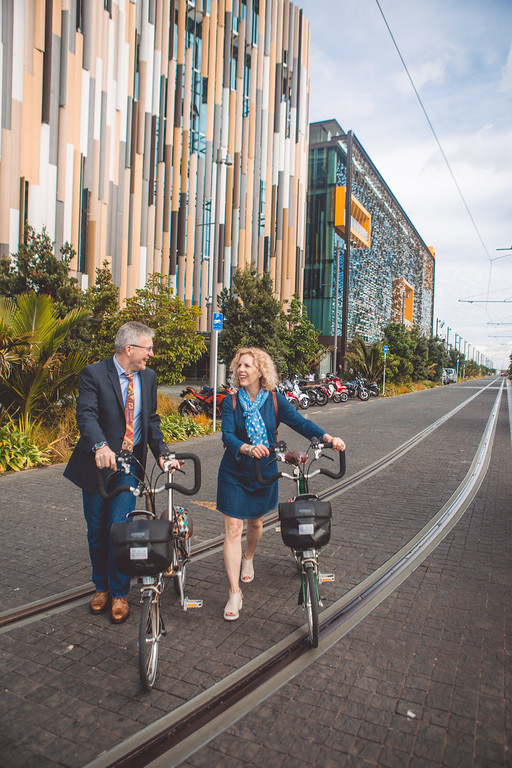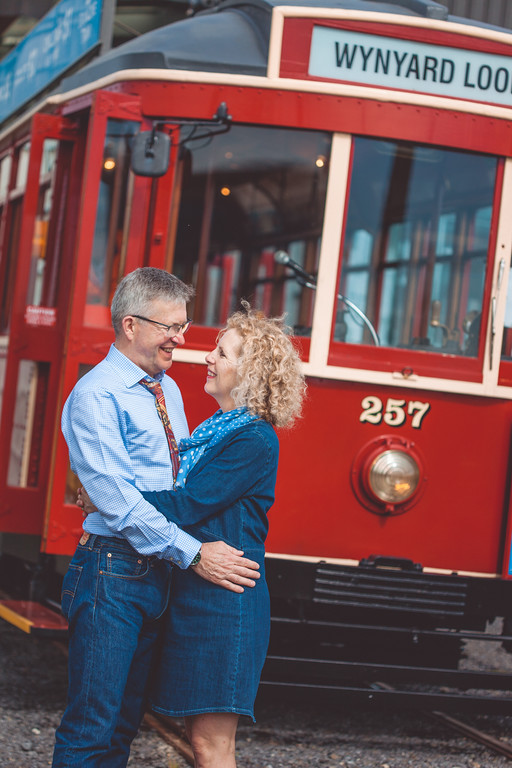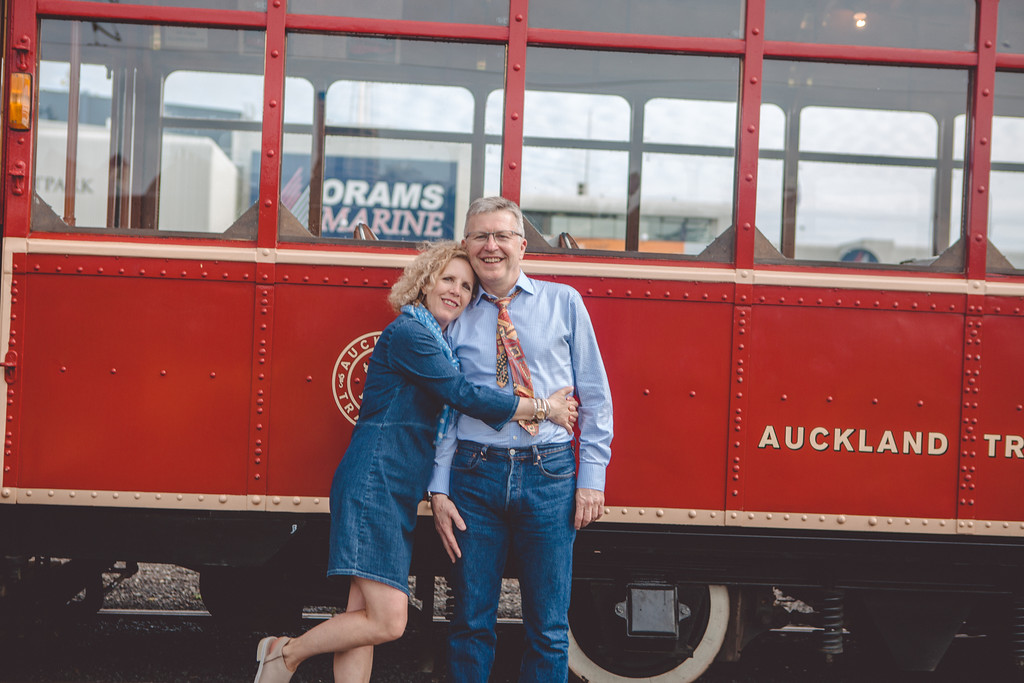 "We purchased our Brompton bikes last year. We are currently living in Moscow, Russia and they are super to use in a large city as a commuter bike. Auckland was our first big trip with them, but we plan to take them on our future travels!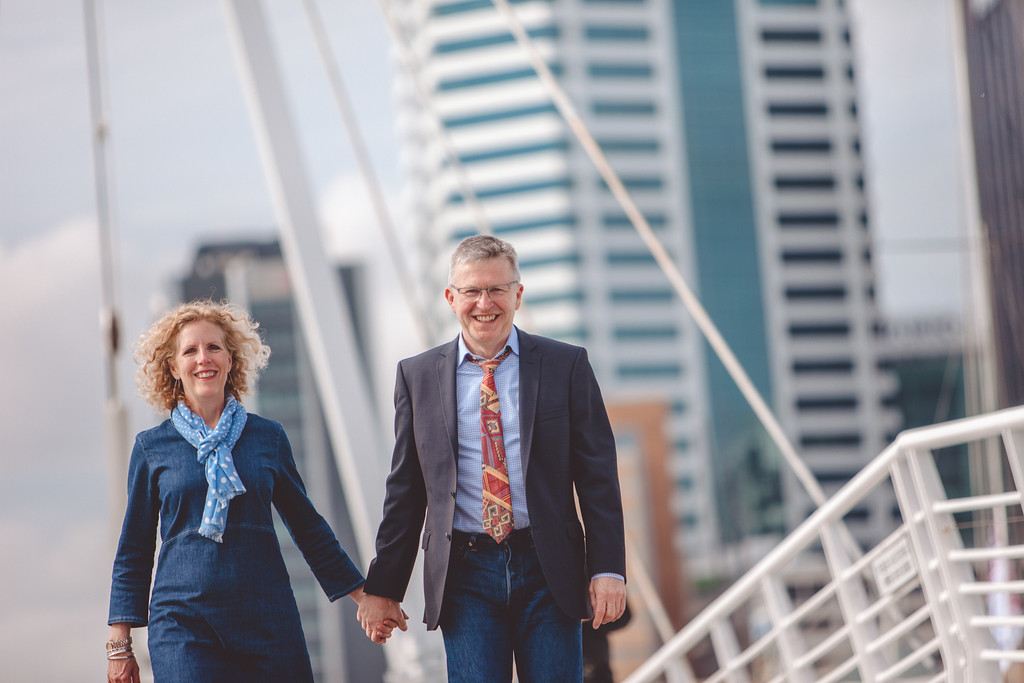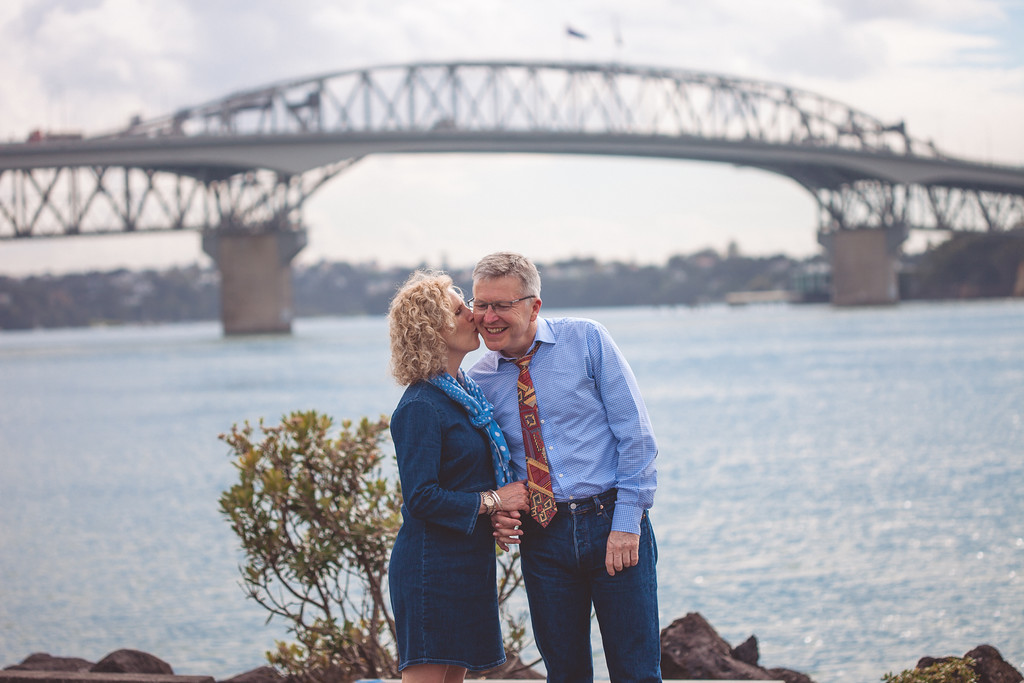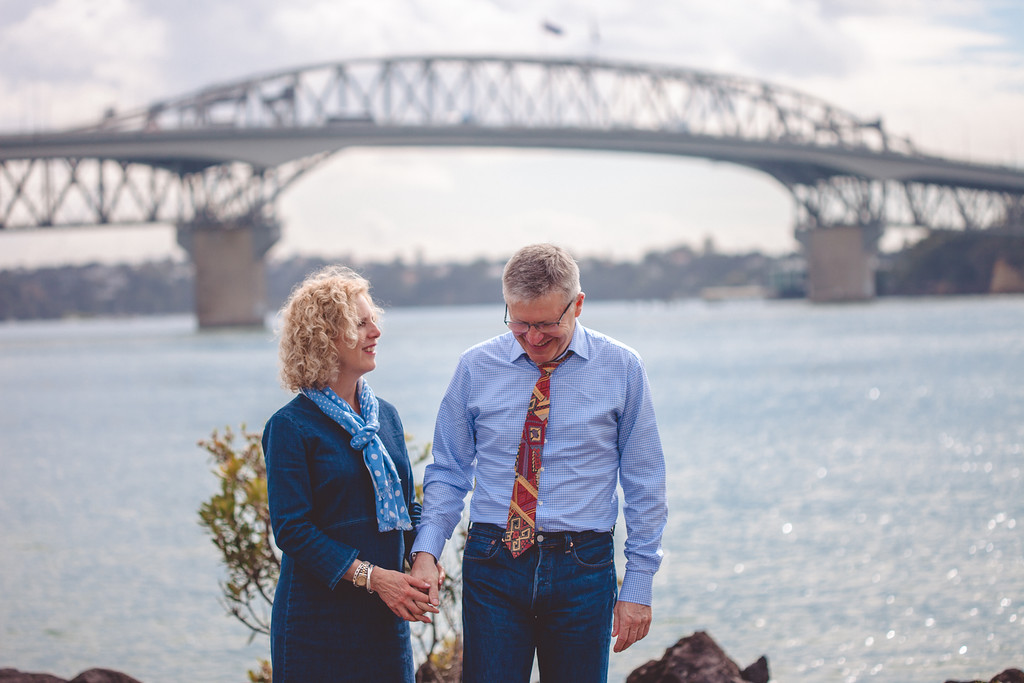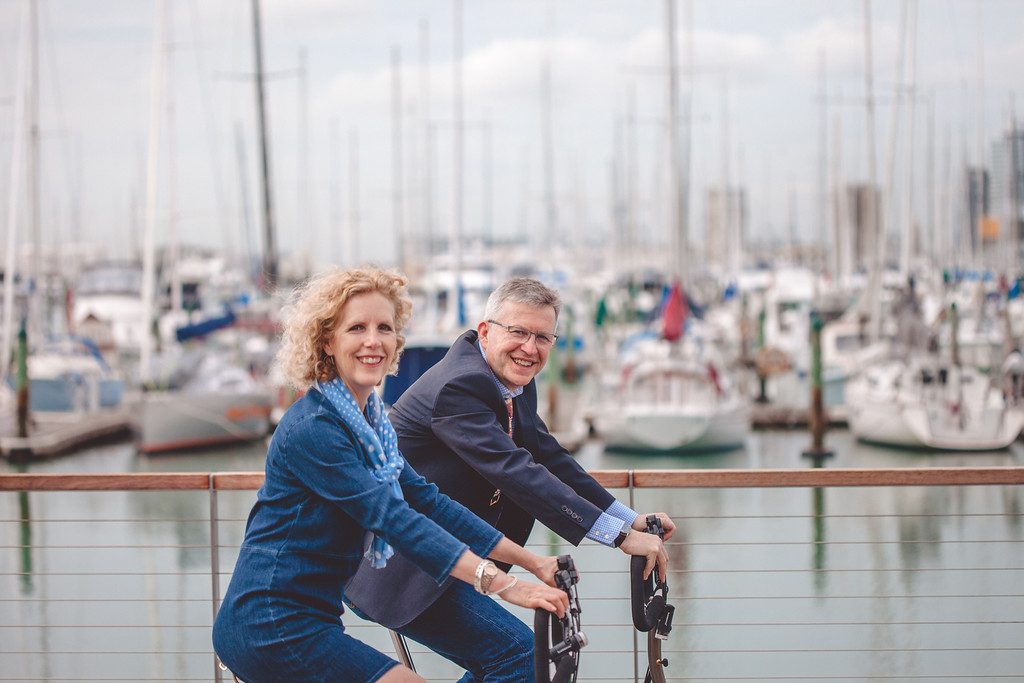 "This shoot with Jessica was very much one of the highlights of our trip to New Zealand. The preplanning discussions with her were very helpful as it allowed her to choose the location of the shoot, which really matched what we were looking for. Now we have some wonderful memories of my husband's 60th birthday and our trip to New Zealand. The experience and results were so amazing that we are preparing to book again for our next destination. We look forward to the next photo shoot which will be Hawaii at Christmas with the WHOLE family!" – Judy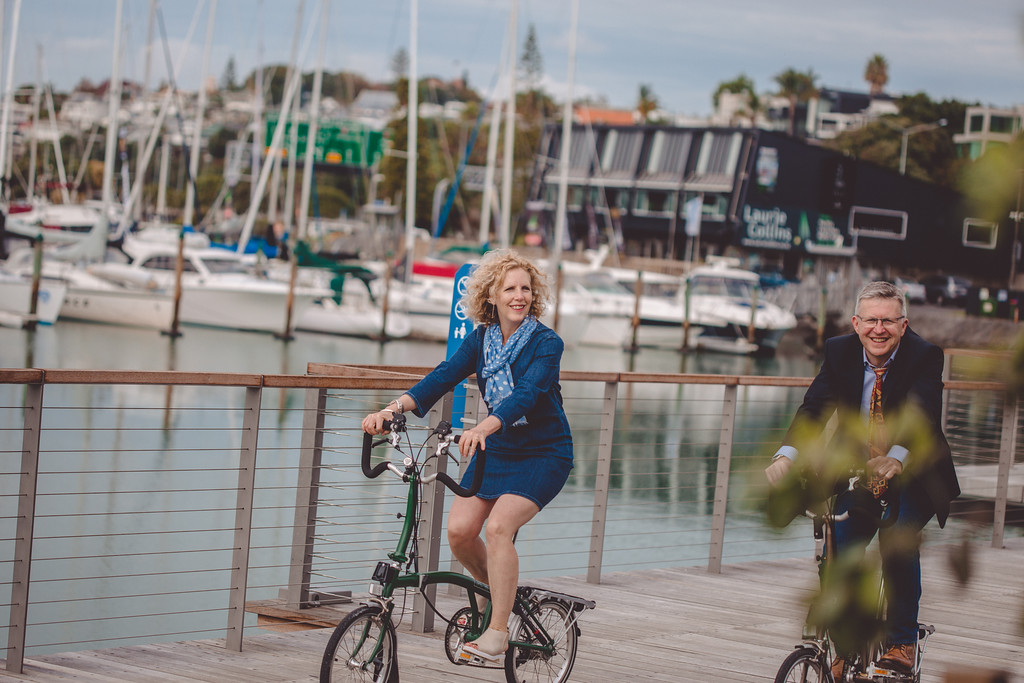 Judy & Mike – we hope your children loved these photos as much as we did! So happy that we will see you again soon in Hawaii. xo