See more: couples – love– birthday – Seoul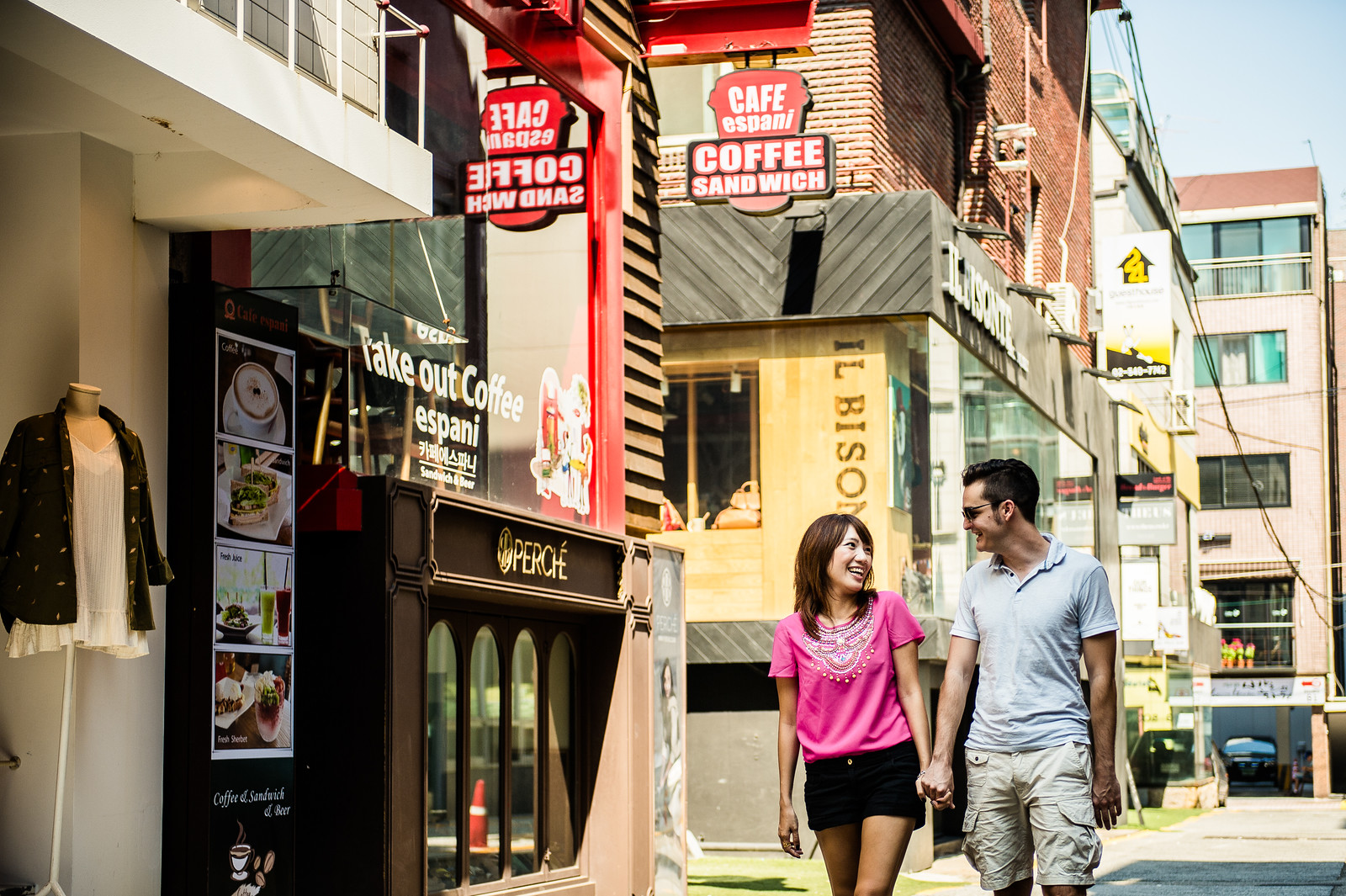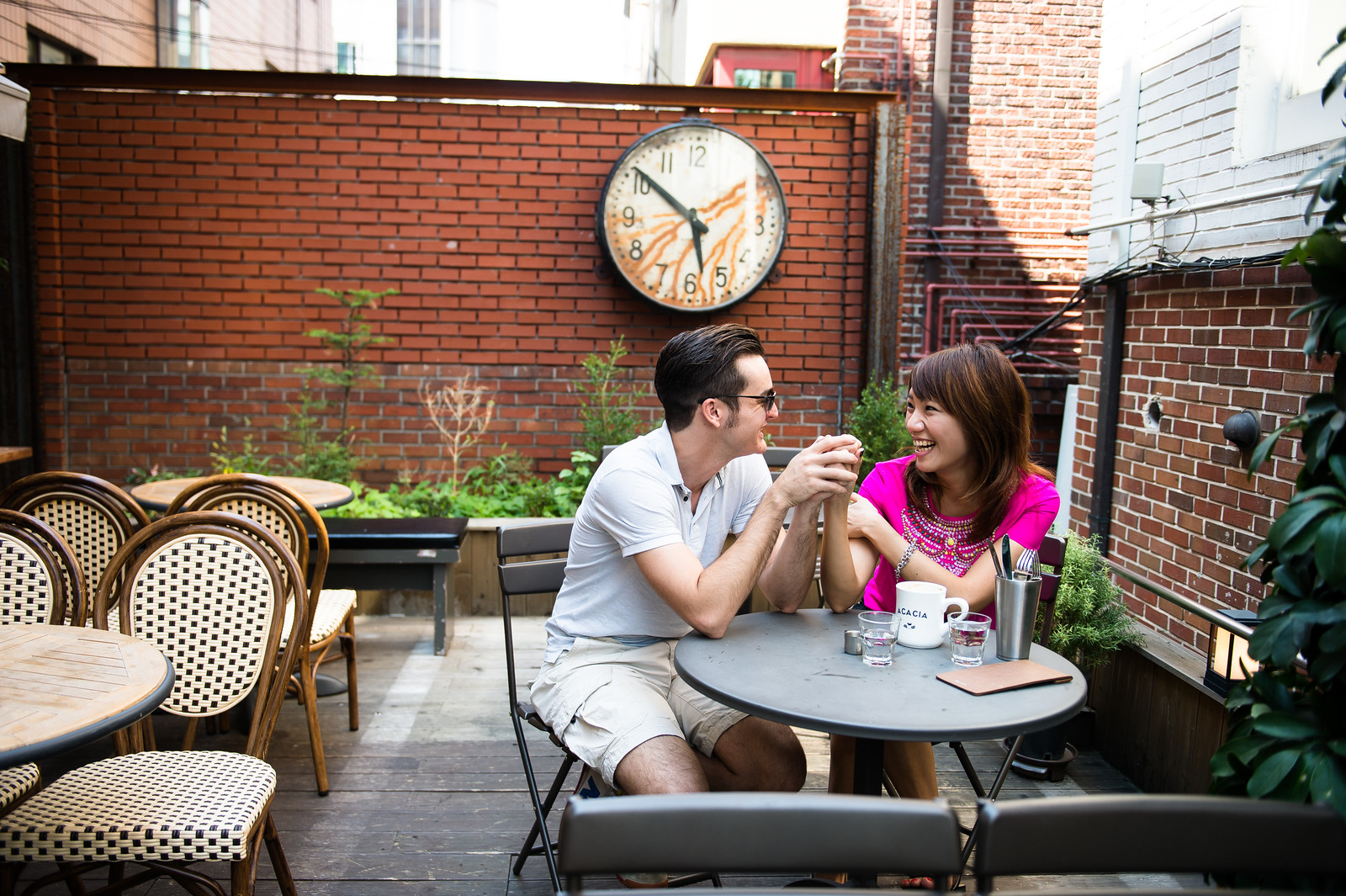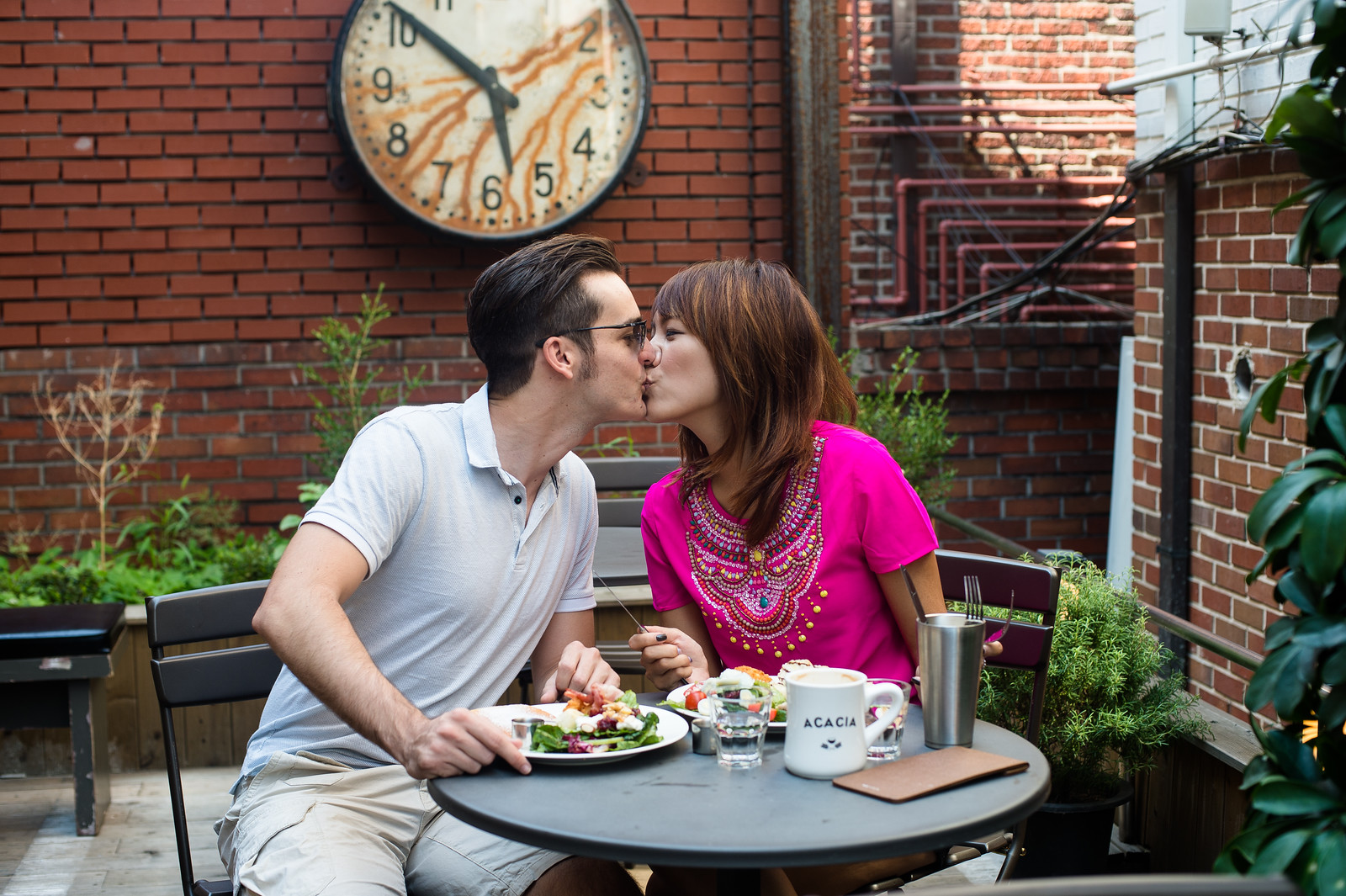 We first captured Crystal when she headed to NYC with her BFFs; this time, she planned a romantic surprise birthday for her boyfriend, David, in the very hip city of Seoul. Flytographer Allen took the booking to heart, arranging the meeting place and details with the efficiency of a secret agent. Crystal was so impressed with Allen's thoughtfulness and dedication, and even more thrilled with the result. "He didn't only provide us a good shooting memory, but also a welcome feeling from this great city, Seoul."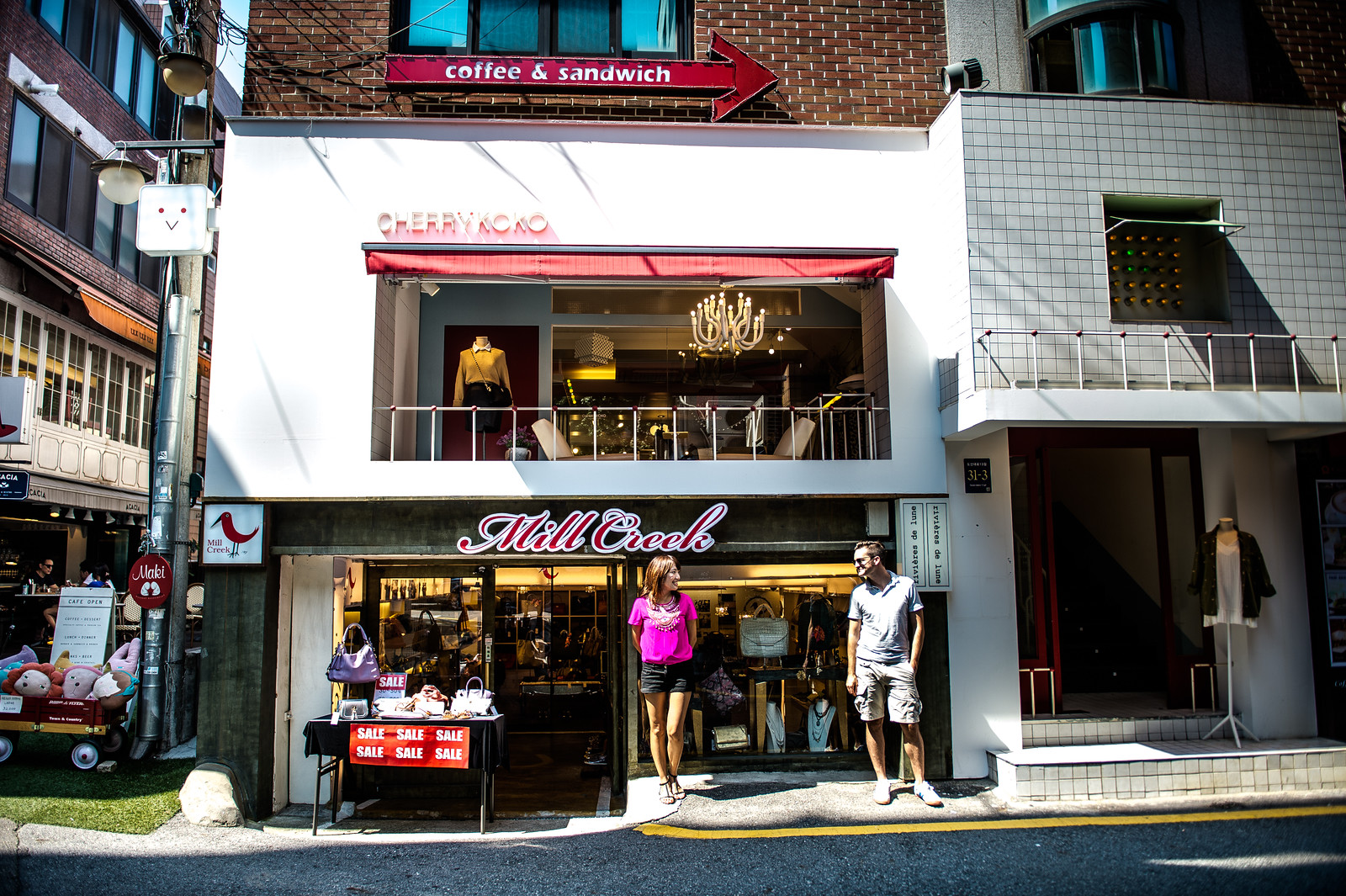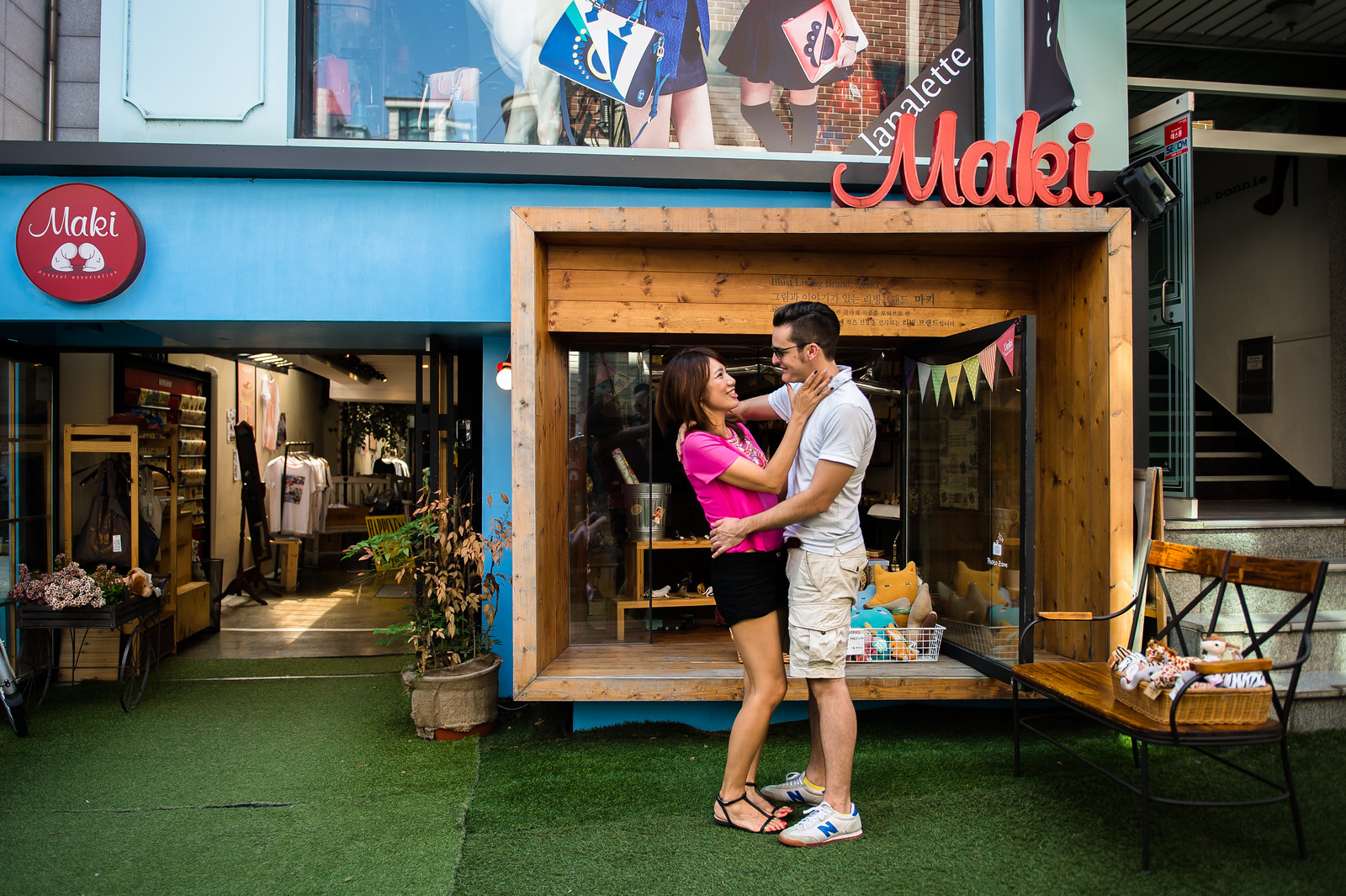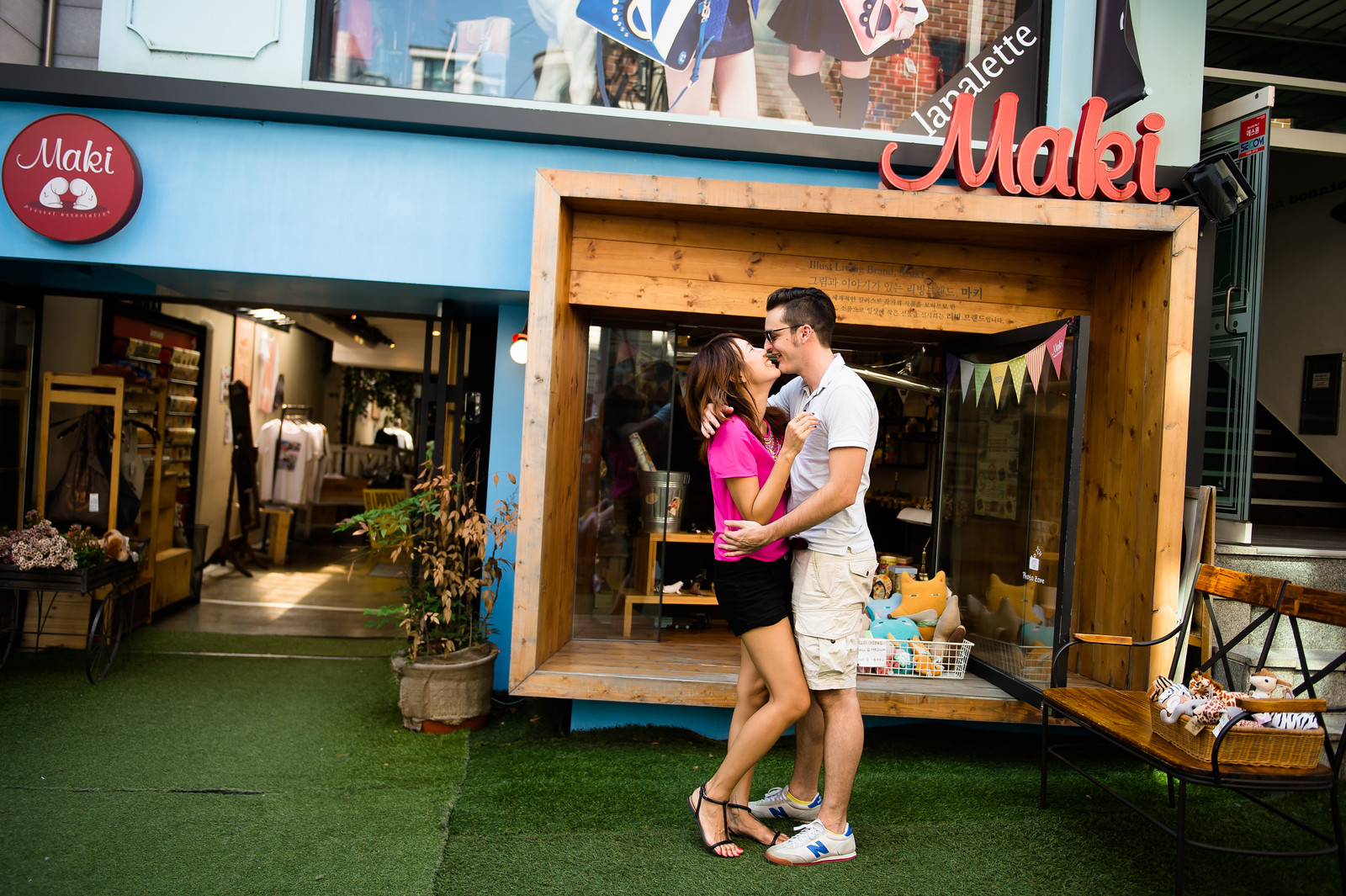 Allen: "The booking info came as follows: 'Client wants to surprise her boyfriend on his birthday with a stealth shoot at a cafe/restaurant.'
Secret assignment, stealth skills, a beautiful couple – this was action hero stuff! Of course I said yes! So I did my research to 1) find a romantic venue and 2) find a hiding place while shooting. I found a romantic brunch restaurant on Seoul's trendiest street, the 'Garosugil' in the Sinsa area, then texted Crystal to set everything up. To get the photos, I walked inside the 7-Eleven convenience store right across from the restaurant, got out my biggest lens, crouched down low, and shot through the ramen section of the store to avoid detection.
The result? Sneaky photos taken. Boyfriend surprised. Happiness delivered. A blowout success." 🙂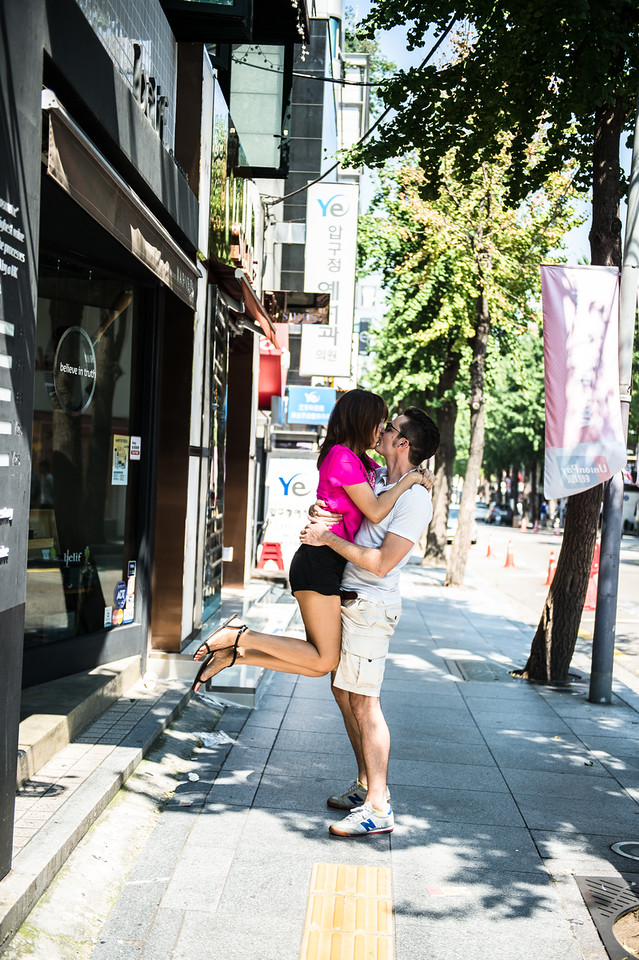 "I would love to tell people how amazing is your service! I was planning to give a surprise birthday photo shoot for my boyfriend in Seoul, and it turned out to be an amazing experience for me as well. Our photographer, Allen was so thoughtful, very friendly, easy going and a professional artist. He texted me since the moment I arrived Seoul and make sure I could find the address correctly. He also checked the place one day before the shooting to confirm the direction; he even checked the weather, light and place for us.
So when we arrived at the restaurant (recommended by Allen), I knew he was shooting us from the 7-Eleven. It was really funny when I saw him far away among the wall of instant noodles! I won't forget this great time with Allen and my boyfriend in Seoul. Thanks for those photos, they are the best memory, as is the concept of Flytographer. The pictures are so cool – they are exactly what I wanted!" – Crystal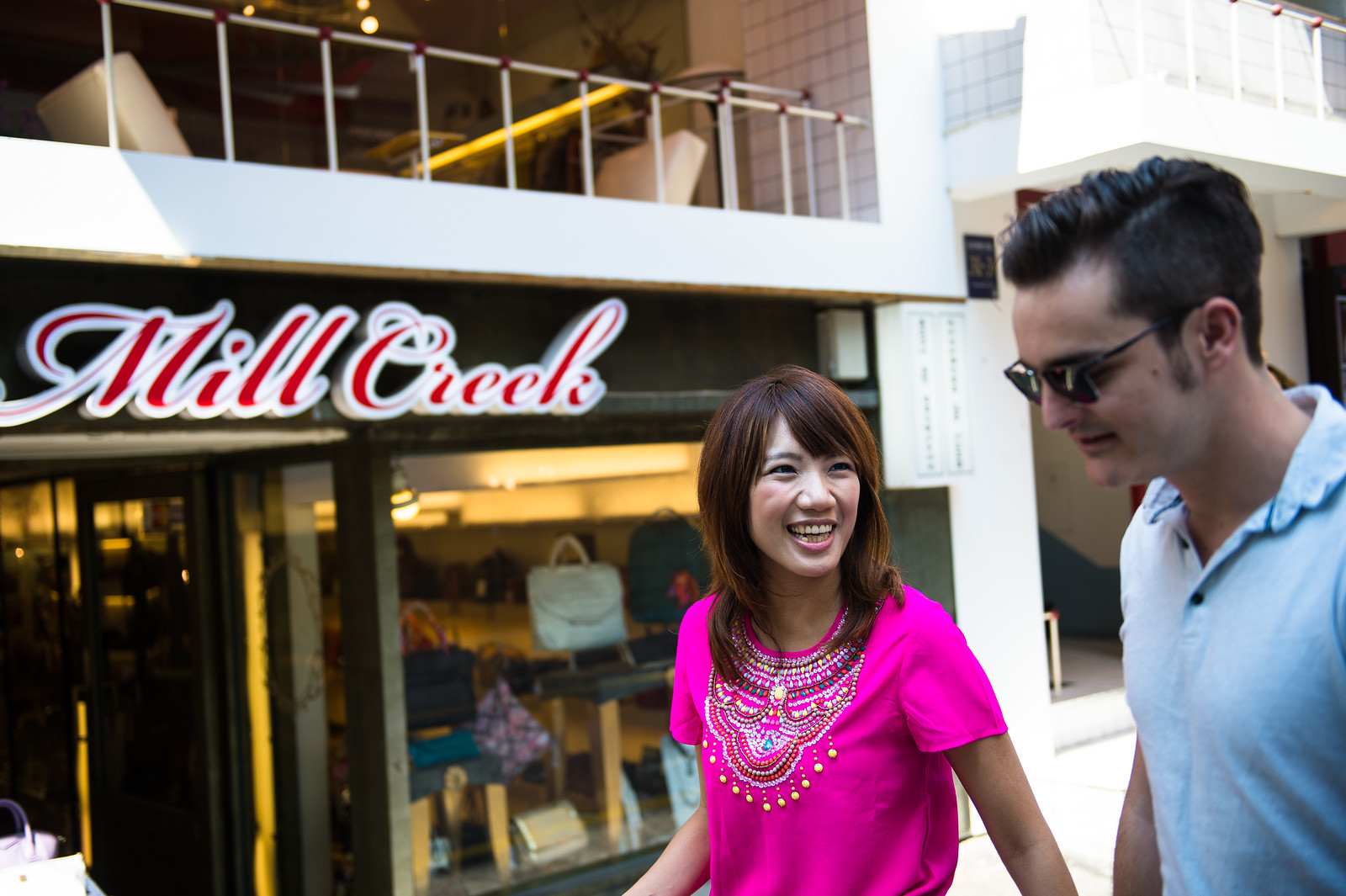 Where would your honey love to celebrate his/her birthday? Choose from over 130 destinations worldwide! #CaptureYourSouvenir
---