Tokyo Photo Spots
On Japan's main island, near the iconic Mount Fuji, sits Tokyo, one of the world's most exciting and diverse cities. From crowded spaces such as the Shibuya crossing to idyllic parks filled with cherry blossoms and the contemplative serenity of Buddhist temples, the Japanese capital never fails to captivate. Tokyo is also one of the most visually striking places on the planet, where you'll get the best photos and find the most instagrammable spots possible. Still, this city is enormous and relatively complex to navigate. That's why we're bringing you this travel guide with the top 10 places to take photos in Tokyo. 🥰
This bustling city is all about contrasts: futuristic skyscrapers and towers rise near alleyways that will take you back to a time of geishas in kimonos. There are also entire anime-themed neighbourhoods, streets clustered with mesmerizing neon signs, quirky cafes, and the best boutiques in the world. 
Are you ready to walk through a torii gate and say Konnichiwa? 🇯🇵
1. Asakusa
Asakusa is one of Tokyo's most popular sightseeing spots. It can sometimes feel like a trip back to old Tokyo, but it also boasts some ultramodern vistas.
For a glimpse of modern Tokyo and an excellent background for your photos, head to the banks of the Sumida River. From here, you can admire the giant Tokyo Skytree, the tallest structure in Japan, and the intriguing Asahi Headquarters Building, designed by Philippe Starck, with its golden flame on top. One of the best spots to admire the view is from the Azuma-Bashi Bridge, an attraction in itself with its vibrant red colour.
With a vintage allure that's packed full of photo opportunities, the Hanayashiki Amusement Park is one of Japan's oldest. It has over twenty rides for visitors of all ages, including classics like a rollercoaster, a carousel, and a haunted house. 🎠
Not far, you'll find one of the best places for souvenir shopping in the whole of Tokyo. Cross the impressive Kaminarimon, also known as Thunder Gate, with its iconic red lantern, and walk into Nakamise Dori, the oldest shopping street in Japan. An array of stalls offer everything from traditional artifacts and accessories to delicious street food — the fried mochi is a must-try delicacy. 🍡
Hot tip: from Asakusa, you can hop on a boat to experience Tokyo from an entirely different angle.
2. Sensoji Temple
At the end of Nakamise Dori, with a history of over a thousand years, you'll find the main attraction in Asakusa: the Sensoji Temple, the oldest Buddhist temple in Tokyo. Its impressive Main Hall is another excellent photo opportunity, especially if you capture one of the many women wearing colourful, flower-patterned kimonos in your background.
While at the temple grounds, you'll most definitely sense the smell from the large incense burners; Buddhists believe the smoke has healing powers. Opposite the main hall, there's a hard-to-miss five-storied pagoda, one of the few still standing in Tokyo and one of the best photo spots in the complex. 😉
The area can get a little busy during the day, but it's more peaceful in the evenings when everything is beautifully illuminated.
3. Harajuku
Even if you're not a fan of anime or "kawaii" culture, the Harajuku District is a can't-miss cultural spot during a visit to Tokyo. Only a few steps from Harajuku Station, you can stroll through Takeshita Street and lose yourself amidst the most peculiar stores in town selling everything from gothic clothes and cosplay costumes to hyper colourful, neon-like fashion. Everything here is over the top, but in a good way, and the ultra-fashionable youth parading the streets are part of the spectacle.👩‍🎤
Even street food in Harajuku is extravagant, and it will make your Instagram feed pop. We're talking rainbow grilled cheese, giant cotton candy flowers, and animal-shaped ice creams. 
Here's an idea: why don't you get a little crazy and pull off a bold look to visit Harajuku? You'll fit right in. 👌
Even if you're into something more discreet or relaxing, Harajuku has something for you. The Tokyu Plaza Omotesando makes for an excellent shopping experience. Its mirrored, kaleidoscopic escalator is a pretty Instagram-worthy spot. Harajuku is also home to the relaxing Yoyogi Park.
4. Meiji Shrine
You don't need to go to Kyoto or Kamakura to see spectacular temples. The magnificent Meiji Shrine, or Meiji Jingu as locals refer to it, is a Shinto shrine completed in 1920 in honour of Emperor Meiji and Empress Shoken, both of whom had passed away just years before. 🎎 The complex was destroyed during Second World War but rebuilt shortly after.
Today, the Meiji Shrine is one of the most famous landmarks in Japan and a piece of heaven near overwhelming Harajuku.
One of the shrine's imposing Torii gates will welcome you, marking the passage between the earthly and sacred world. This quintessential piece of Japanese architecture is a great photo spot. ⛩ Around the shrine, there's a lush forest made of hundreds of thousands of beautiful trees.
As you approach the intricate main hall, you'll notice a set of brightly coloured sake barrels decorated with Japanese characters. In Japanese tradition, there's a connection between sake and spirituality; the barrels symbolize offerings to the gods.
Not just the main hall, but also the secondary shrines are perfect examples of Japanese Shinto architecture. If you're lucky, you can witness a Shinto ceremony.
For more beautiful pictures, look for the Inner Garden, known for its iris flowers. In June, the garden is in full bloom, a spectacle of different hues of blues, purples, and whites.
5. Shinjuku
Shinjuku is a bustling commercial and entertainment area with an endless array of shops, cafes, and restaurants that surround the world's busiest railway station, Shinjuku Station. This area gathers the best of what this mega city offers.
You can see everything from above and get some spectacular photos by going up to the 45th floor of the tallest building in the area, the Metropolitan Government Office. It's free, and you'll get amazing 360-degree photos of Tokyo. The waiting line can be long, but that's because they don't allow too many people at once at the observation deck, which means you have plenty of space to take pictures. 📸
Down on the ground, head to Omoide Yokocho, a network of alleyways once known for its less-than-reputable drinking dens. Today this spot still holds a bohemian vibe, even if more behaved, with its several tiny izakayas and eye-catching bars with paper lamps and wood fronts.
Shinjuku is also home to Kabukicho, Tokyo's biggest red-light district and a trendy street photography spot at night because of its mesmerizing neon lights. The area is a proper visual extravaganza with awesome sci-fi vibes. Near Kabukicho is Golden Gai, an alley with hundreds of eateries and tiny bars, some pretty eccentric. There's no better place to grab a drink and plunge into Tokyo's underground culture. Kanpai! 🍻
6. Gyoen Park
Located in Shinjuku, Gyoen Park is Tokyo's largest green area, and it was once a garden for the Imperial family. Since the late 1940s, it's been open to the public, and it's especially popular every spring when it attracts people from all over the world. Why? 
You guessed it. People flock here to see one of Japan's most beautiful spectacles: the cherry blossoms. Gyoen is known as one of the best places to take photos in Tokyo and experience what the Japanese call sakura season. 🌸
If you're not in Tokyo in spring, don't worry. The park is beautiful all year round. It has pristine lawns, charming walking paths, ponds, and three different landscapes: Japanese (obviously), French, and English. The Taiwan Pavilion is also a great photo spot and one of the very rare authentic Chinese-style buildings in Japan.
This urban paradise also has a restaurant, an art gallery, and a greenhouse with several tropical flowers. With a photo op at every corner and a sense of natural peace, you'll even forget you're in the middle of one of the biggest cities in the world.
7. Shibuya
Frenetic, fashionable, and fun — that's Shibuya, the beating heart of Tokyo and a beloved spot by trendy Japanese crowds.
The biggest star in this area is the highly crowded yet organized Shibuya Crossing. The spot has become the symbol of Tokyo's dynamism and one of Japan's most famous places for street photography. Note how people cross in a hurry, but no one bumps into each other (except maybe if they are tourists taking selfies). 
Shibuya Crossing is one of the few places in the world we recommend you visit when it is most crowded, and that's rush hour, between 6 pm and 9 pm. 🚦
For a different perspective on things, you can observe the hustle and bustle from the 2nd-floor of Starbucks Shibuya Tsutaya, an excellent spot to see the crossing from above. Another option is to go up to the 11th floor of the Hikarie Building, where there's a free observation deck with high windows.
Shibuya is also an excellent place to sit at hipster cafes, shop in trendy boutiques, and explore a thriving independent arts scene. This area is the quintessential Tokyo, and it will remind you of what this fascinating capital is all about.
8. Kagurazaka
Also near Shinjuku lies the trendy neighbourhood of Kagurazaka, known for its high-end French restaurants, chic boutiques, and art galleries. Not coincidentally, it's also known as Little Paris. 
Elegance and grace are really in the essence of this place. Kagurazaka used to be a hub to see the world-famous geishas. This heritage can still be found in the area's cobblestone streets, filled with traditional kimono stores, ryōtei restaurants (that only accept guests on a referral basis), and even a geisha agency. Even though we're in the twenty-first century, you can still see some of these mesmerizing and graceful women walking in the alleys between meetings. 👘
Look for the Kakurenbo Yokocho and Hyogo Yokocho alleys, both incredibly photogenic. Behind the black lacquered walls of what were once samurai houses, you'll find even more fancy restaurants and cafes. Besides being nice spots to take pictures, the atmosphere of these narrow streets is a peek into Japan's historic Edo period.
For more history, look for the 16th-century Zenkokuji Temple on Kagurazaka's main street. Its orange gate and enchanting Japanese lanterns will catch your eye and make an excellent photo background. 🏮
9. Ginza
Every major city has its fancy, upscale area. In Tokyo, it's Ginza, the city's most expensive shopping district. Chuo Dori, the main street, is a shopping paradise lined with vast department stores and luxury brand boutiques. On weekends, the road is closed for pedestrians and becomes a vibrant shopping promenade. 
Ginza is also synonymous with fancy cocktail bars, cafes, nightclubs, and sushi restaurants — all, naturally, on the premium price side. 🍣
But not all is consumer luxury here; old Japanese art forms also have some space. The iconic Kabukiza Theatre was destroyed multiple times due to fire, earthquake, and war. Still, it reopened in 2013 for Kabuki presentations, a traditional theatre form featuring highly designed costumes, mesmerizing make-up, and exaggerated performances. The theatre facade was rebuilt in pre-Edo Japanese baroque style, evoking the era's castles and shrines. 🏯
For a different panorama, relax at the Hama Rikyu Gardens nearby. Overlooking Tokyo Bay, it's a great spot if you want to escape the crowds. Grab a cup of tea in the teahouse in the garden and contemplate the beauty of the ginkgo and maple trees surrounding you in one of the very best places to take photos in Tokyo.
10. Tokyo Tower
Probably one of the most recognizable symbols of the Japanese capital and one of the best places to take photos in Tokyo, the Tokyo Tower is a perfect site for the best views. The tower has two observation decks: the main deck is 150 meters above the ground, offering a glass floor; the top deck, 250 meters in the sky, offers a 360-degree panoramic view of the city. 🗼
On super clear days, you can see Mount Fuji rising powerfully on the horizon. The tower's base also has entertainment options, such as restaurants, cafes, and souvenir shops.
Not only the view but the tower itself is awe-inspiring and meaningful. Its design was inspired by the Eiffel Tower, and the structure still functions as an active broadcasting building. Here's a curiosity: contrary to what most people think, the Tokyo Tower is not red. It's actually orange and white, or "international orange," a colour commonly used in buildings of a certain height because of aviation laws. 😮
Next to the tower, you can also visit the Zojoji Temple and admire its exquisite entrance gate. Hot photo tip: 🚨when you climb the temple's stairs, you'll have the opportunity to see the ancient facade of the building contrasting with the modern Tokyo Tower behind it — a picture as epic as the Japanese capital itself.
Best Places to take photos in Tokyo
Tokyo is undoubtedly unique. This modern and powerful city will inspire you to move toward the future but never forget the past. It will also remind you of the value of peace and contemplation. 😌
There's much more to see and do in Tokyo. For more inspiration, check these tips from the travellers in our Flytographer community who have a special relationship with the city. 
Some extra honourable mentions go to the Imperial Palace and its exuberant gardens and historical ruins, the Akihabara district, where you'll feel you're inside a video game, the shopping streets of Ueno and, finally, the Rainbow Bridge that connects central Tokyo to the artificial island of Odaiba, which, in turn, has an ultra-modern vibe and more Mount Fuji views.
To make your trip to Tokyo even more unique, book a local Flytographer and let them capture all the magic of this mega-city with you in it. 💁‍♀️
"Our photographer Cho was absolutely wonderful! From the minute we started to the second we ended he was amazing. It was my Husband, me (7 months pregnant) and our two kids (1) & (3). We got rainy weather but Cho completely pulled it off and got beautiful pictures of my family. He was very attentive and helpful, resourceful and so kind. So so happy to have Cho as our photographer!! Thanks again Cho!! I'll cherish these photos you took forever!"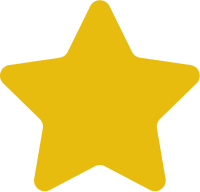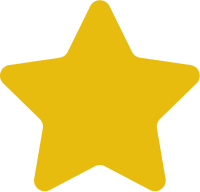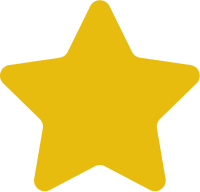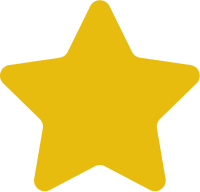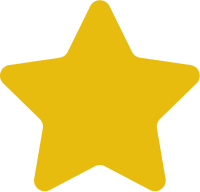 Kelly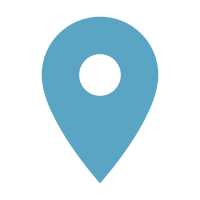 "Daniel was a pleasure to work with. He showed up on time with a friendly smile on his face. He knew all the spots to get the best picture. He directed us to pose and would even tell you when your hair is in the way. He is very talented and attentive! We love every single photo he took of us! Every picture! No joke! Thanks for capturing our beautiful journey in Tokyo, Daniel! Arigato!"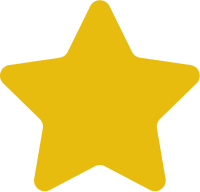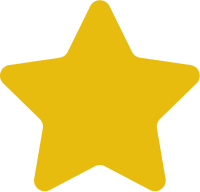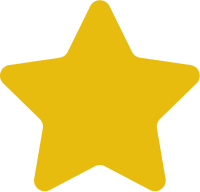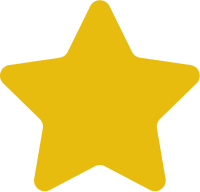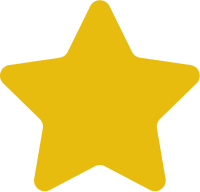 Christina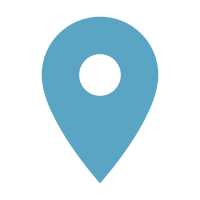 "Where do I begin? Coo was absolutely WONDERFUL! He is very professional and was able to guide us during the photo shoot to ensure he captured the best pictures. I am absolutely thrilled with the photos Coo took of my husband and I. I would HIGHLY recommend him to anyone visiting Japan to commemorate the trip and this wonderful country. Thank you Coo!"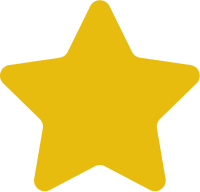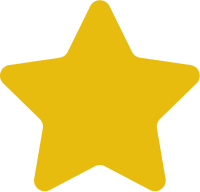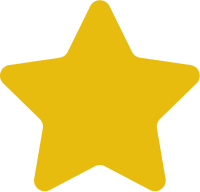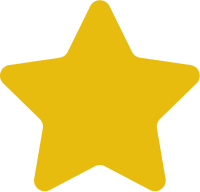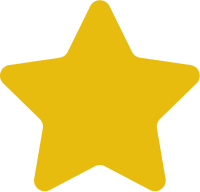 Arielle