At the center of the Indonesian archipelago lies an island of dream-like beaches with blue waters, white sand, palm trees that sit at the foot of jungle-covered volcanic mountains, and ancient terraced rice paddies. Where else could it be but the magical land of Bali? Read on to learn about the top ten places to take photos in Bali, the number one must-visit Indonesian destination. ☝️
Bali's popularity as a travel hotspot began in the 1930s when surfers from all over the world flocked to renowned Uluwatu Beach, looking for radical waves. It didn't take long for others to notice it too.
Today, Bali is a place for everyone, boasting incredible, Instagram-worthy vistas ranging from beautiful waterfalls to rich Hindu temples that will take you back to the historical and spiritual roots of Balinese culture.
This is a large island, so great photo spots abound. From north to south, west to and east, it doesn't matter where in Bali you visit, you'll always find an opportunity for a beautiful photo. Here are just a few spots that should be on your bucket list for your next trip to this paradise in Indonesia. 🇮🇩
2. Seminyak Beach
Quieter than neighbouring Kuta and Canggu, Seminyak Beach has a more breezy and chilled vibe, and it's a great place to hang out under a parasol and see the world go by. There are 3 kilometers of white sand at your disposal, but the waters are better suited for experienced surfers than beginners.
The allure of this place also happens inland. Seminyak is the most fashionable spot in Bali, attracting a jet-setting crowd because of the various luxury resorts, villas, spas, and fine dining options. Shopping is at its best here: international boutiques line the streets alongside lovely vendors selling fine local artifacts and souvenirs. 🛍
Sunset here in one of the best places to take photos in Bali is not to be missed, and it's best enjoyed in good company by an infinity pool or with a drink in hand in one of the many beachside cafes. Seminyak is also a good nightlife spot, often hosting international artists in live gigs. 🕺
4. Ubud Monkey Forest
Another site that has been important in Ubud for centuries is the Ubud Monkey Forest, also known as the Sacred Monkey Forest Sanctuary, a 12-hectare rainforest area with ancient Hindu temples at the center of town. The locals consider the forest to be a sacred example of the harmonious existence between humans and nature, which includes the local celebrities: the resident monkeys.🐒
In the sanctuary, you'll find three Hindu temples surrounded by over a hundred species of trees, wooden paths, and bridges. The main temple is Pura Dalem Agung, which, like the others, can only be admired from the outside by tourists. All three temples were built in the early 14th century and are adorned by guardian statues covered in moss, all resting under lush banyan trees. The result is a mysterious panorama that makes for a great Instagram spot.
We know you want to know about the monkeys. Everybody does! There are about 900 hundred of them around the area. They're called Balinese long-tailed monkeys. It's okay to interact with them but do so with the help of a sanctuary staff member. They are always around and can even help you take hilarious pictures with these sassy animals. 📸
Be aware that the monkeys can misbehave sometimes, grab your belongings, pull your clothes, and even chew on your hair. Still, you're the one in their home, so always be respectful and mindful. Take it easy if this happens to you, and just have fun.
5. Blangsinga Waterfall
In Bali, nature is always a show-stopper. Besides dream-like beaches, lush forests, and ancient rice fields, the island also counts several waterfalls, and they're rather exuberant, to say the least. The Blangsinga Waterfall is one of the most picturesque: a 25-meter tall cascade of fresh waters falling over the rocky ridge into the plunge pool below. In other words, the perfect background for your photoshoot. 👌
From above, you'll get incredible views of the cascade surrounded by the dense jungle. Then, go down the cliff to see it from the base. It's not a challenging descent, but watch your step and do not get too close to the edges! Once you reach the pool, you'll most definitely want to swim in the clear waters. The surroundings couldn't be more Instagram-worthy, and if you're lucky, you'll even get to see a waterfall rainbow. We know this sounds like a remote paradise, but it's pretty easy to reach by car or scooter. There's even a parking lot, restaurants and cafes nearby.
Note that depending on which village you reach this spot from, be it from Sanur or Ubud, the name of the waterfall changes. The site is also often called Tegenungan Waterfall. So, don't be confused; they are the same.
Bali has many other natural cascades. Others that are also particularly stunning are the Tukad Cepung Waterfall, Munduk Waterfall, Sekumpul Waterfall, and Tibumana Waterfall. Paradise isn't paradise without a breathtaking waterfall in these places to take photos in Bali, right? 🤔
6. Melasti Beach
In the Uluwatu region, on the south-western tip of the island, Melasti beach offers everything beach-lovers wish for: powdery white sand, crystalline waters, and charming warungs (local stalls) selling drinks and snacks.
Right at the foot of a limestone cliff, this piece of heaven became easily accessible after the construction of a zigzagging road. The way down is already an experience with delightful views of the Indian Ocean and its turquoise waters. 💙
Photo alert! 🚨 Before reaching the shore, stop by one of the various viewpoints to admire the breathtaking scenery of south Bali and take that one perfect photo. Even if this once-hidden gem is becoming popular, it still keeps its chill vibes. You can sunbathe peacefully, swim in clear waters, and admire the dramatic cliffs that surround the beach.
While in the area, visit the Uluwatu Temple. It sits on top of another cliff, about 70 meters above the sea. It doesn't get more Balinese than that, does it?
7. Segara Beach Sanur
Just east of Denpasar in the southwest part of Bali sits the cozy Sanur Town, an excellent place for families and travellers looking for a more relaxing experience away from the hustle and bustle in other parts of the island. 
From here, you can take the high-speed boats that depart to Ceningan, Nusa Lembongan, and Nusa Penida Island, but you can also stay to observe the daily rituals, like women carrying offerings on their heads on their way to the temples, and the colourful fishing boats returning from the sea at the end of the day. In the evening, enjoy the lovely mix of warungs selling delicious local delicacies and fancier restaurants with global cuisine along Segara Beach. 😋
With all this charm, it's no wonder people from all over the world choose Sanur to retire. There's even a 9-hole golf course near the beach, a favourite of the local ex-pats. ⛳️ A place where you can take great photos is the stunning and award-winning Segara Beach Hotel, a beachfront resort with an authentic Balinese ambiance and lush natural gardens surrounding two incredible private pools.
9. Elephant Safari Park
Balinese monkeys are not the only ones who have the spotlight when it comes to Bali's wildlife. There's also another animal that gets some attention, and this one doesn't go unnoticed either.
Head to Elephant Safari Park, and you will know what we are talking about. The park is the home of thirty-one Sumatran Elephants, and, like with the monkeys, visitors can interact with them. 🐘 You can feed, touch, and even ride them. The best of it all? The park has rigid rules against animal exploitation, so it's all done in a natural, responsible, and ethical way.
The tropical setting of the place also makes the visit worth it. With plenty of palm trees 🌴 and pristine lawns, the landscape was designed to resemble the original Sumatran habitat of the elephants. The complex still has a botanical garden, a restaurant, a museum, and an overnight lodge.
Some say that going to Elephant Safari Park is one of Bali's most remarkable and touching experiences. Trust us: if you spend even five minutes with these wonderful gentle giants, you will already be charmed by their personalities. 🥰
10. Tegal Wangi Cliff
Bali is stunning from every angle, including from the top. One of the best viewpoints on the island is Tegal Wangi Cliff, in the southern village of Jimbaran, from where you can see the lovely stretch of coast and the blue waters of the mighty Indian Ocean ahead of you.
A rugged walkway leads you to the shore, to the seemingly untouched Tegal Wangi Beach – one the best places to take photos in Bali. When the tide is low, you'll get natural pools formed by rocks. That's the optimal time for swimming, but be aware that currents here can be strong when the tide is high. 🌊
Not surprisingly, these white sands are very popular among soon-to-be-married couples for pre-wedding photos. There's indeed the aura of a romantic gateway. Still, this place also attracts a more adventurous crowd, particularly those who are into cliff jumping.
At dusk, locals and tourists come to this spot to watch the incredible sunset. The clear panoramic view is tinged with striking gold, orange, and red colours as the sun hides on the horizon — a fascinating experience that will remind you of all the magic Bali has to offer. 🌅
Capturing Memories in Bali
Bali is one of the top destinations in South East Asia. The mix of nature, tradition, and a dazzling dining and nightlife scene is the perfect formula for the trip of a lifetime. 🧪
There's so much more to see and do and so many instagrammable places that a single blog post isn't enough. Some honourable mentions of other things to do are: go on a sunrise trek at Mount Agung or Mount Batur (both active volcanoes); visit other historical and spiritual places like the former royal palace of Tirta Gangga, the Bedugul and Ulun Danu Beratan temples by Lake Beratan, the iconic Lempuyang temple (also known as The Gates of Heaven), and the no less iconic Tanah Lot temple, another famous stage for sunsets. For more inspiration, read these great tips from our community of travellers. 
To make your visit to this Indonesian paradise even more remarkable, book one of our local Flytographers to capture the beautiful moments while you're in awe-inspiring Bali. 🏝
"Jimie by far exceeded any expectations that I had! He took the time to capture all of us, the couples, individuals, all girls, all boys etc. We walked up and down the rice fields and he captured the most amazing pictures! He was easy and fun to work with! He really does have a true talent for what he does! Will be recommending for all friends and family! We are so thankful for the memories he has captured!"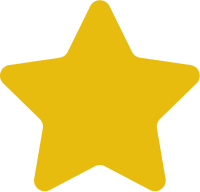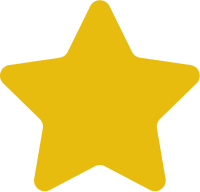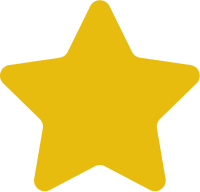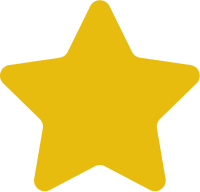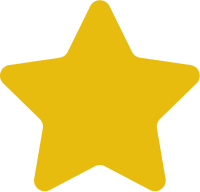 Melanie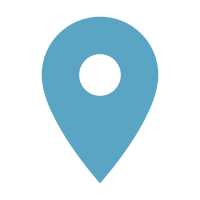 "We had a wonderful time and definitely recommend Bayu. My husband and I were skeptical of the shoot at first. I was coming into the photos bruised, scratched, and covered in bug bites from our adventures. The Bali humidity did a number on my hair and I thought there was no way we would like these pictures. Bayu made us look great and feel comfortable. The photos were 1,000 times better than the selfies my husband and I usually get together during our trips. After recovering from our jet lag the photos were sitting in my inbox. We are proud and happy to share these with friends and family and we will definitely use a Flytographer on our next trip."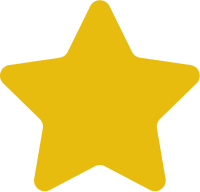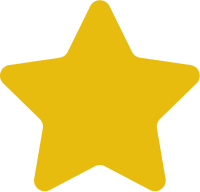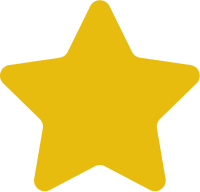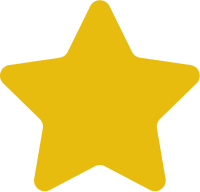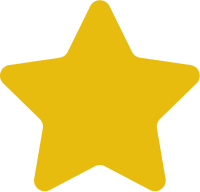 Cameron