Photo spots beyond the usual checklist
Anyone traveling to world-famous city of New York knows about Times Square, Rockefeller Center, Top of the Rock and of course, the Empire State Building. These NYC classics are a must-see, but they're not the only things you should see. If you're looking for unique spots and experiences to capture on your trip, we've queued up the best Instagrammable places to take your camera along.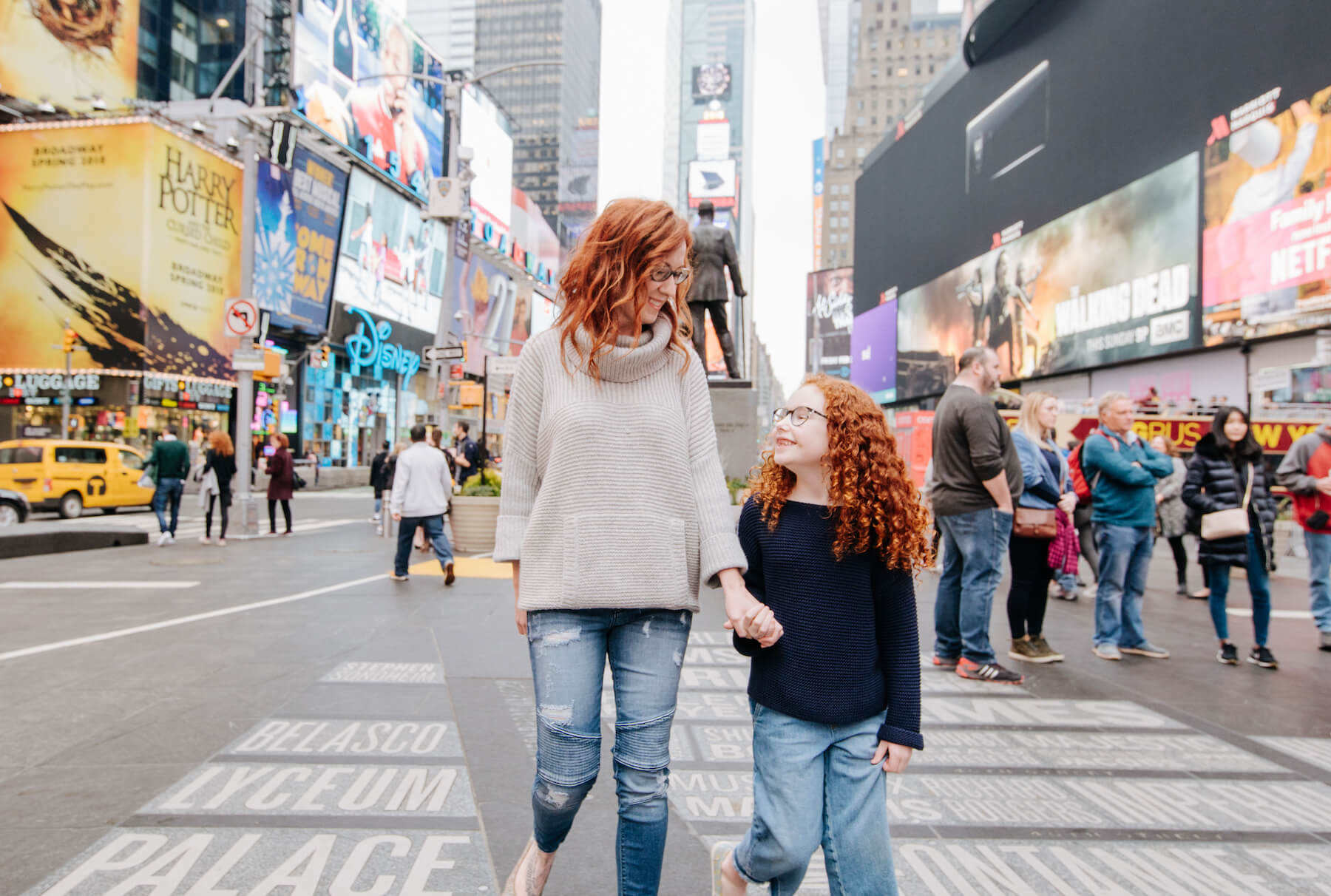 Photo: Amanda in New York City for Flytographer
Pretty public spaces
Head to Midtown to spend an afternoon exploring The Vessel & Hudson Yards in Midtown. This popular public square and gardens feature a towering interactive art exhibit composed of winding staircases. Head to the top (or one of the 80 viewing platforms) for stunning views of the city and river. Afterwards, head to the ever-popular High Line Park. This elevated park built on top of a freight rail line offers a bird's eye perspective of the bustling streets below, and an array of flowers, creative landscaping and art provide plenty of photo opportunities. Domino Park sits along East River in the trendy Williamsburg neighbourhood. With views of the Manhattan and Manhattan Bridge, plus a splash pad for the kids on a hot day, you could spend all afternoon capturing top-notch skyline views.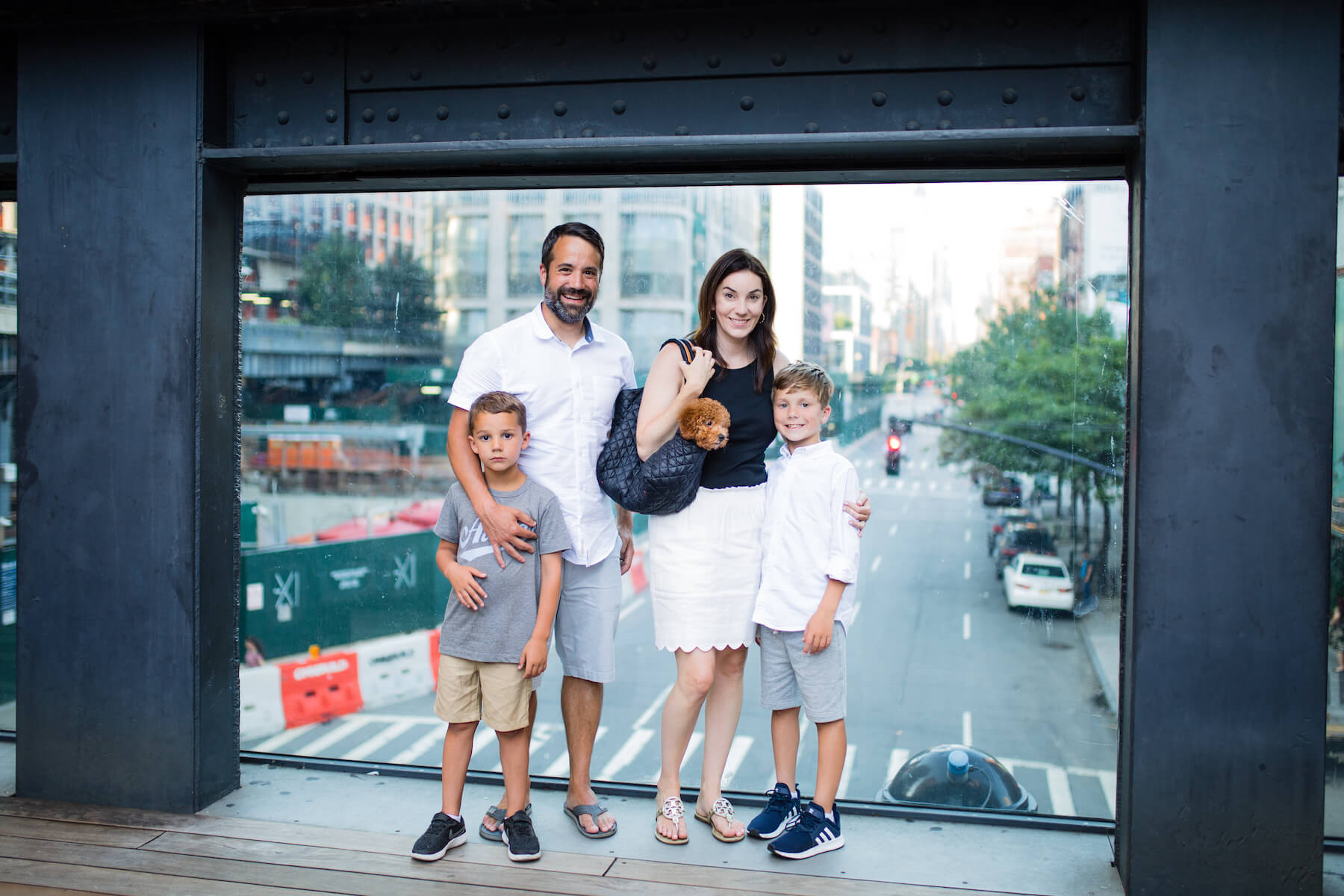 Photo: Anna in New York City for Flytographer
Photo: Lauren K in New York City for Flytographer
A new perspective on art
Color Factory Co. is a pop-up museum with room after room filled with fun exhibits and instillations all based around every colour of the rainbow, and it's what Instagram dreams are made of. We'd recommend this spot for a rainy day, and when this pop-up eventually disappears, we guarantee another is not far behind to take its place! Coney Island is nestled a bit outside the city, but with the beach, pier, Luna Park and tons of eye-catching murals, it's worth spending a day exploring. This spot is all nostalgia, with classic carnival lights, creative murals and street art to be found around every corner. Stop for lunch at the ever-photographable Nathan's Hot Dogs, and watch the talented street performers along the way!
Photo: Johnny in New York City for Flytographer
Speaking of restaurants…
With thousands upon thousands of restaurants serving every kind of food imaginable, finding the right spots to dine at can be a daunting task. Flytographer Amanda has fun recommendations for one-of-a-kind places to make a reservation. Pietro NoLita is a 1950's style restaurant serving Italian cuisine, but what truly makes it stand out is its completely pink interior. From the tables & chairs to the floors, ceiling & walls, this funky interior will inspire any lover of pink! For a meal that's all class and charm, The Blue Box Cafe is like having afternoon tea with Audrey Hepburn. This perfectly poised space on the 4th floor of the Tiffany & Co. flagship store is filled with Tiffany blue details, and may inspire you to do a little shopping afterwards.
Photo: Amanda in New York City for Flytographer
Alternative transport, please
Roosevelt Island is an under-the-radar spot to explore, but what really makes it shine is the cable car ride over the river. Glide above the water and over bustling avenues for a unique perspective of the city through the large windows. Bus tours may typically be a touristy activity, but taking a tour at night brings unbeatable views worth the tickets. This is absolutely the best way to see Times Square, as you glide high above the crowded streets and admire panoramic views of the iconic heart of New York City. Night is when the city comes alive, and in the city that never sleeps, you'll always have enough light for another photo!
Photo: Flytographer in New York City
Photo: Johnny in New York City for Flytographer