Baby Photoshoot Ideas
Every parent knows just how quickly babies change and grow. Although some of those babyhood days and nights seem like they will never end, one day you'll wake up and realise they suddenly feel like a lifetime ago! ⏩ From newborn to infant to toddler, everything changes in such a short amount of time. Let's talk baby photography — newborn photo ideas, photography tips, and lots of baby photoshoot ideas ideas to make your photo session successful, no matter your little one's age. 📸
2. Capture the seasons
Another great baby photoshoot idea to capture your little one is to seize the time of year. Easter? Christmas? Summer? Fall? Take advantage of the holiday and/or weather seasons by incorporating them with your baby's growth! For a lot of parents, a formal photo session or photoshoot with a professional photographer seems too labour-intensive to do frequently, but nearly every season it's easier than you think to synchronize the time of year with a few quick photos of your baby. From pumpkin patches to Santa pics to taking advantage of the first snowy day, your baby's face and changing features are what's important! 🥳 (Not to mention, these seasonal photos are often some of the most fun photos to recreate as your little one becomes a bigger one.)
3. Incorporate others
Don't forget how important and special it is to incorporate older siblings, grandparents, godparents, caretakers, and others who are close to your family during this season when it comes to photos. 👵 There is nothing quite as irresistible as a sleeping baby, and for people close to you, they'll similarly love to look back on times when they held your little bundle of joy so peacefully! We've all heard "it takes a village," and whether you've booked a professional photographer, or are just snapping photos with your phone, cute baby photos surrounded by those who love your family and your little one are sure to be cherished forever.
4. Take your little one outdoors
One of the best tips for new parents and/or photography beginners wanting to take beautiful photos of their little ones is to go outside! Natural light is your best friend, as it's so flattering for newborn baby skinTry to find a spot that's shady, but near a good natural light source — some of the best places are on porches, under trees, or inside a covered structure, like a gazebo. 🌥 If you're at a park, beach, or other outdoor location to take photos, cloudy days are ideal, but even if the sun is out, don't fret! As long as you protect their delicate skin from the intense rays of the sun, play around with options and have fun in the fresh air with your baby.
5. Think through outfits
Clothing intimidation is one of the most arduous parts of any photoshoot: "What do we wear!?" More than during any other seasons of life, newborn photoshoots can be a little more complicated to plan since those babies can grow in such unpredictable ways! A little growth to a newborn baby can translate very differently in clothing, and what fits today may not fit tomorrow. If you try on an outfit and it fits, don't wash it before the shoot! Oftentimes that minor shrink will alter the fit entirely (conversely, if it hasn't been laundered and is too big, throw it in the wash to see if it shrinks up at all). Fits on babies are fickle, so if all else fails: swaddle or diaper! The good news is babies look cute in everything, and also, they look good in nothing. 😜 Although it seems intimidating, think through outfits, but don't get too overwhelmed.
One of our top photography tips related to choosing outfits is to start with mom. Mom feeling good about herself is a great start to setting a happy mood. Most often, dresses are the most comfortable clothing for a new mama. 👗 (If you plan to spend some time breastfeeding baby before or during your photoshoot, keep dress necklines in mind since not all are nursing-friendly.) Once mama feels good, attire for the rest of the  family can fall in line.
When it comes to newborn photoshoots, remember that trends ebb and flow. If you love trendy items, utilize them (more on props in a minute), just don't forget some simple, timeless details as well! Onesies, swaddles, and just diaper shots are always a good idea. 👏
It's important to remember that babies don't often love outfit changes, so don't push it! If baby typically gets mad when being changed, ditch the clothing swaps during your photoshoot. Remember: a cute outfit is not worth an angry baby. 🚫 Although younger babies can often be distracted with a binky or quick feed, older babies can get really worked up during an outfit change, and no matter how cute that jumper is, it's not worth red faces and lots of tears! We recommend waiting until you're ready to start snapping photos — feed and change baby, then dress them at the last minute (it's no secret that babies poop at the most inconvenient times💩)!
Look amazing in photos
Get 50+ insider tips on how to prepare, what to wear, and easy posing ideas for your next photo shoot!
6. Bring baby photo props
Bows, headbands, and other accessories/props can be fun to utilize during your photoshoot. Gifts like baby name signs, books, or heirlooms from grandparents can be sentimental to document, so have them handy during your newborn photoshoot.
For newborns and older babies, stuffed animals, soft blankets, "lovies," or other favourite items not only provide comfort during your photoshoot, but also create valuable keepsakes in the form of photos, which last forever!
Photo props don't have to be elaborate, but they can be special to document as part of your photoshoot.
7. Adjust expectations
Worried that your newborn will cry the whole time? 😱That's fine! Tears are nothing your photographer hasn't seen before, and it is wise to count on it happening every single time little ones are involved! Not every season is seamless and tear-free, and that's the point of documenting the season you're in right now. Tears happen. Messes happen. One day you'll miss that little pout and those tight little angry fists. One of the hardest lessons as a parent is knowing when to let go, and going into your photoshoot with open expectations is one of the best ways to make the event painless and more likely to happen again.
8. Take a breather
Anytime you have a sad, angry, or otherwise uncooperative baby (or older sibling!), take the time to pause. Take a breather. This is a perfect time for your photographer (or for you) to focus on close-up shots. Using a shallow depth of field (the lower the aperture the better — ideally 2.8 or below) allows you to get shots of tiny baby toes. 👣 Or fingernails. Or baby hairs. Or belly buttons. Or sentimental outfits or accessories. Any of it! All of it! If tears are happening up high, it won't show by those feet. Taking a breather for a quick drink, snack, walk, or just a moment to not have a camera near your little one's face re-centers everyone, so don't be afraid to stop or slow down.
9. Don't be a harsh critic
Similar to our previous recommendations during your baby photoshoot: remember not to be a harsh critic. 🙅‍♀️ We're not always creating a fine art painting to hang over your fireplace mantle for generations — we're photographing this incredible baby stage with all the nuances that come alongside!
Although you as a parent may feel more beautiful with a fresh blow-out, if you haven't showered in 2 days and your greasy hair needs to be in a bun, just put it in a bun. When those photos come back, remember what your body was able to do — take care of you, and also another human! 💌 Long days, sleepless nights, endless amounts of multitasking … it's not easy! Go easy on yourself. Love yourself. Don't be your own toughest critic.
10. Print your baby pictures
Our final tip when it comes to your baby photoshoot is to make something tangible with your images by printing them! Gallery frames or mailout announcements, photo books, prints for grandparents, or even DIY home projects are perfect for getting photoshoot images off the screen and into your hands.
Whether you're hiring a professional photographer, or you're the not-so-professional baby photographer, plan on baby pictures again and again. 📸 Print the baby pictures. Enjoy the baby pictures! We hope you've taken at least one of these baby photography ideas and are excited to capture something extra special with your little one. ☺️
"No special occasion needed! I've been recommending Flytographer to normalize the idea of taking vacation photos as a typical way to capture memories. Previously good past experiences have made it very easy to recommend the idea of a quick shoot for capturing memories that last a lifetime."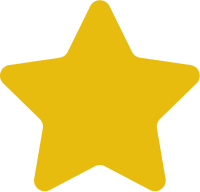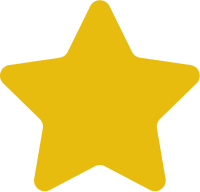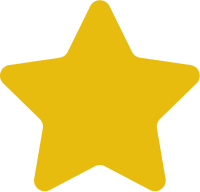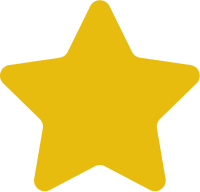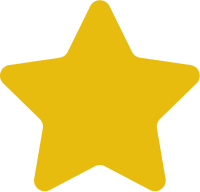 Brad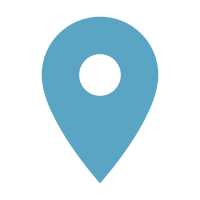 "We have used Flytographer twice on two separate vacations and both times we ended up with amazing photographers. Mary was incredible, fun and great with kids! The process is so easy and I feel like all we had to do was show up on the day of, everything else was handled. We have been so lucky to end up with amazing people both times. I highly recommend these services to anyone going on vacation and wants a professional shoot and I recommend booking with Mary in the Destin area!"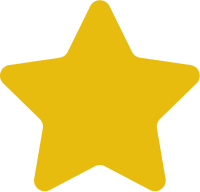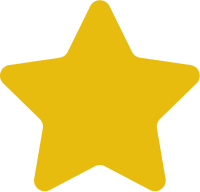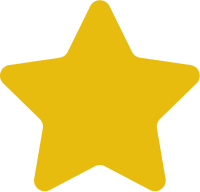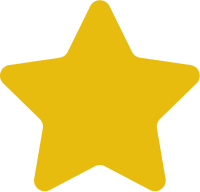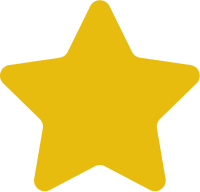 Marcia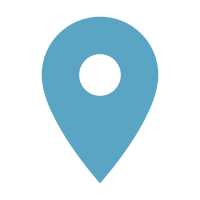 "I've used Flytographer for YEARS now and have been overwhelmingly happy with every photograph we've ever gotten. I especially love the photographers we've worked with who have given us pointers about the cities we are visiting and make us feel comfortable. Their artistic visions to encapsulate the culture of the cities has also been of the utmost importance. I always recommend flytographer when I learn a friend is traveling abroad."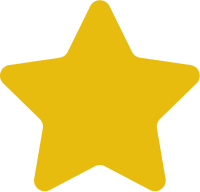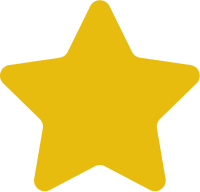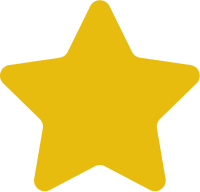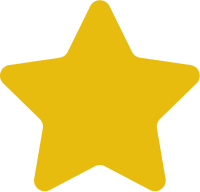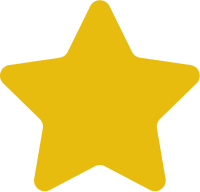 Courtney