Amsterdam has been a hot spot for travelling families recently. With tons of fun activities for kids and a thriving bicycle culture, it's not hard to see why. Read on for these travelling families' tips on taking kids to the "Venice of the North."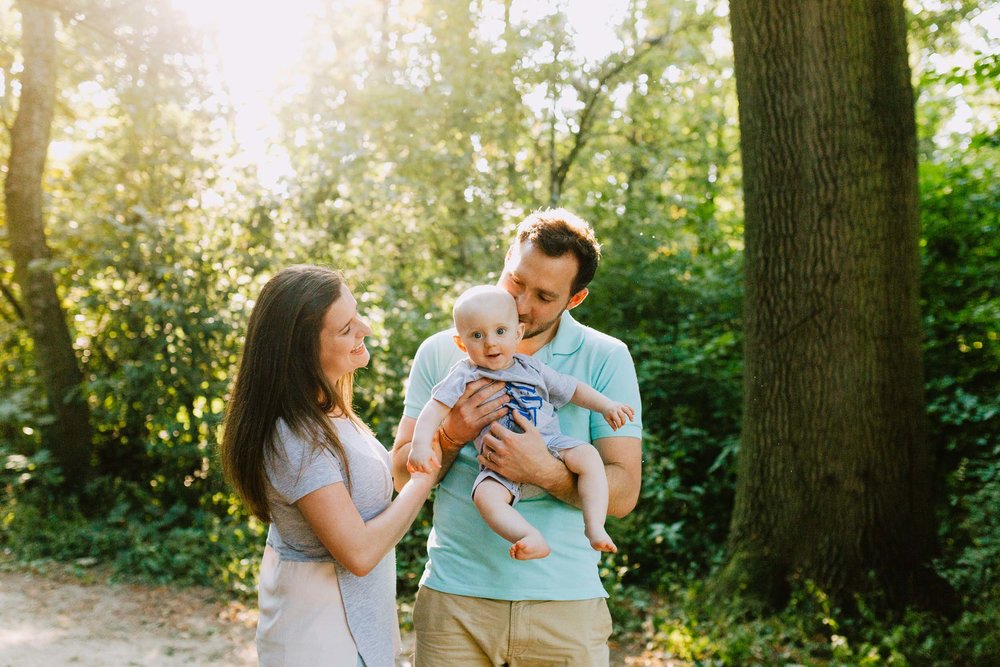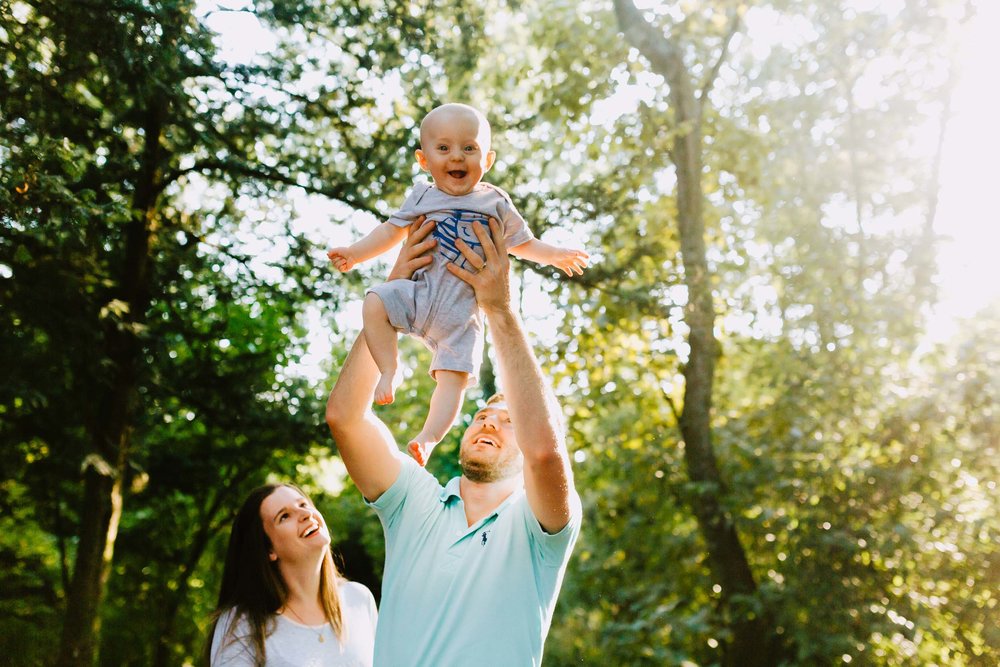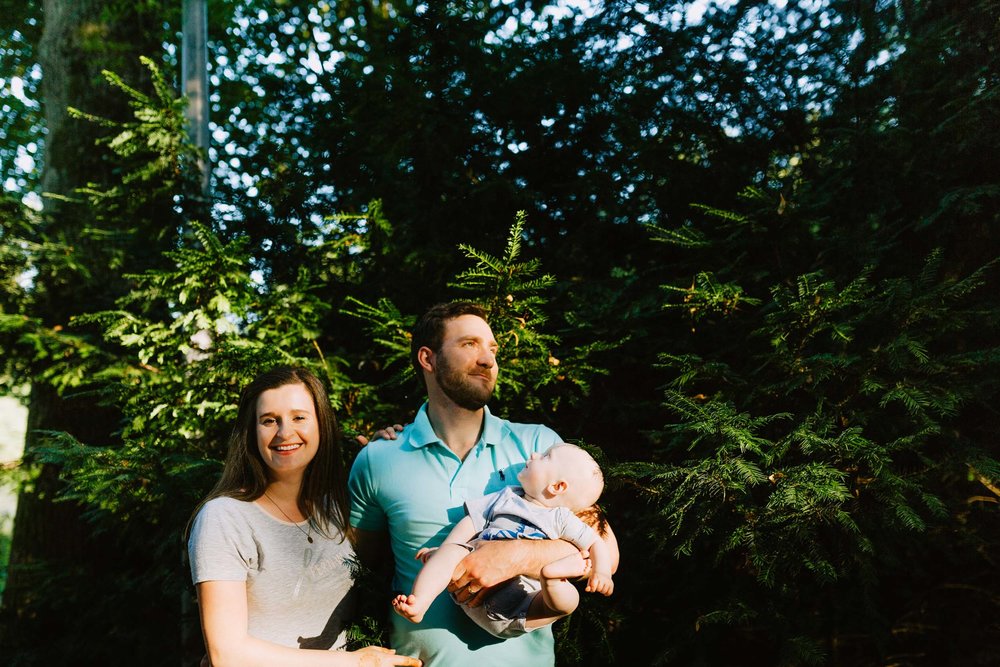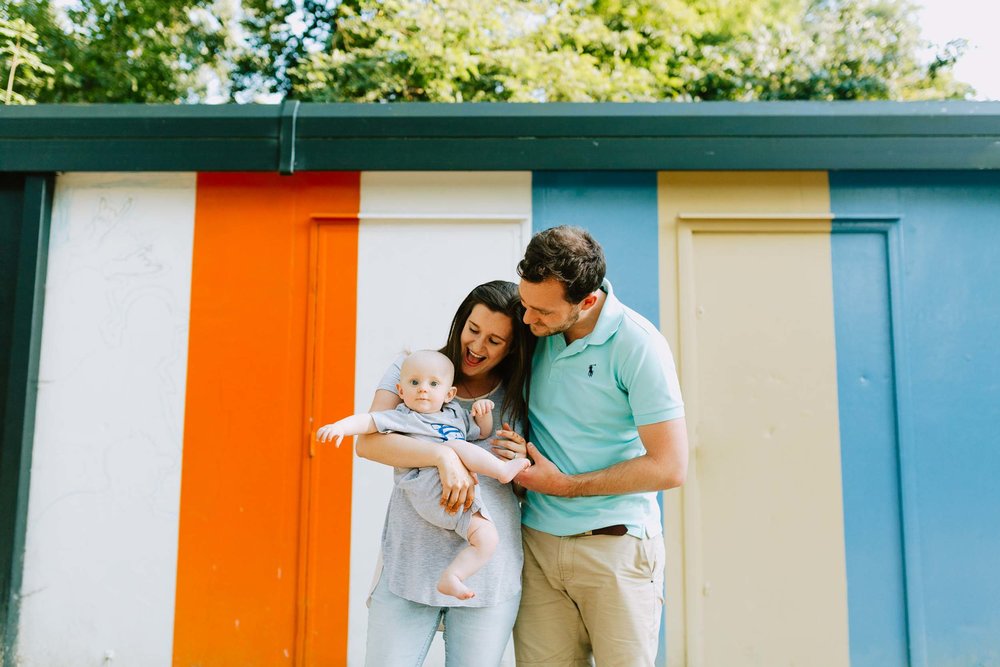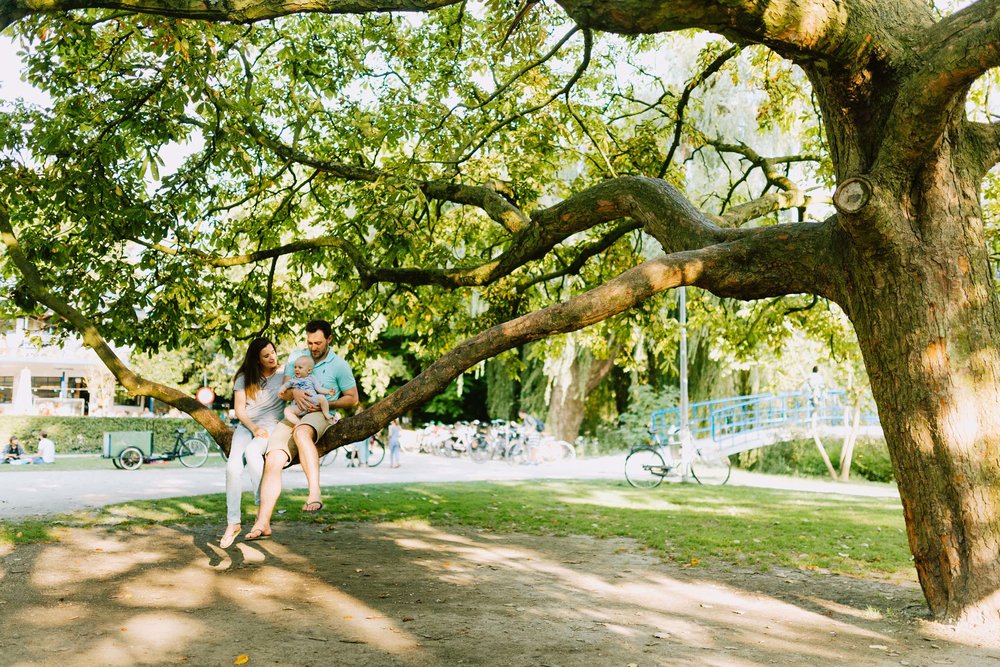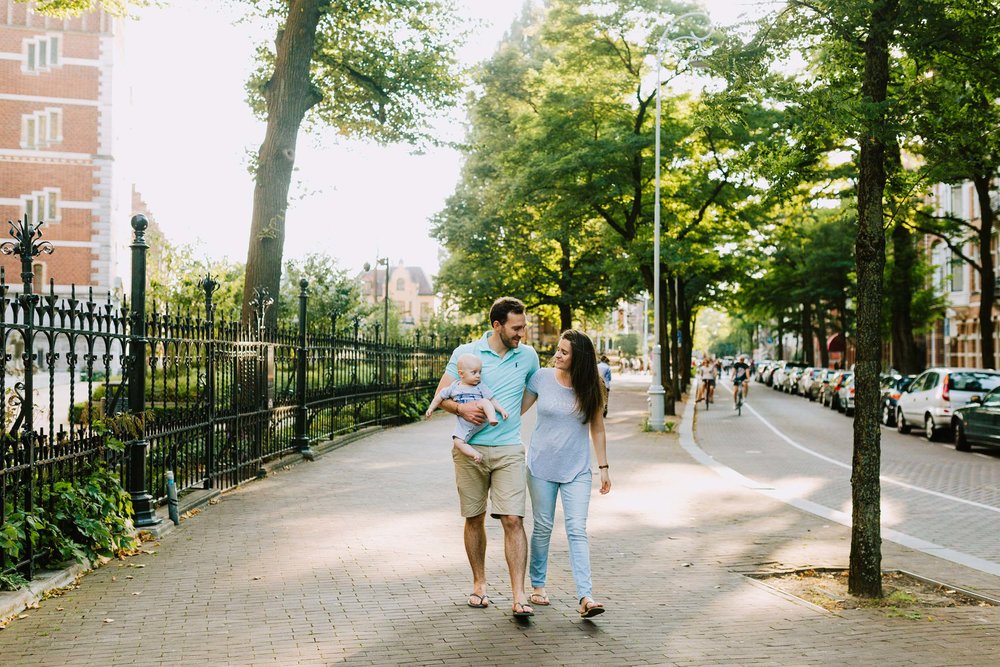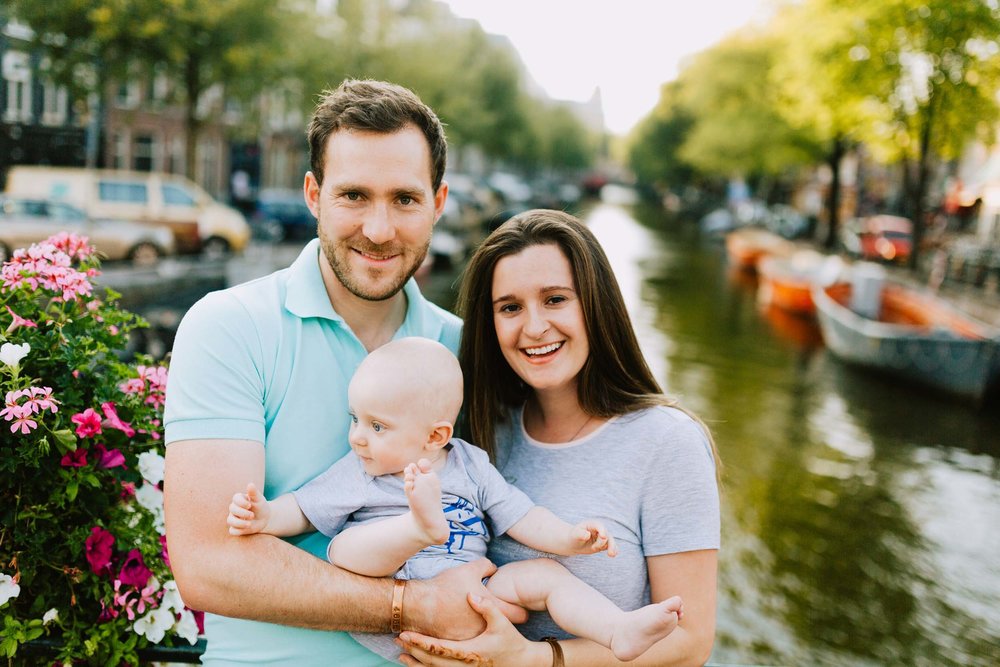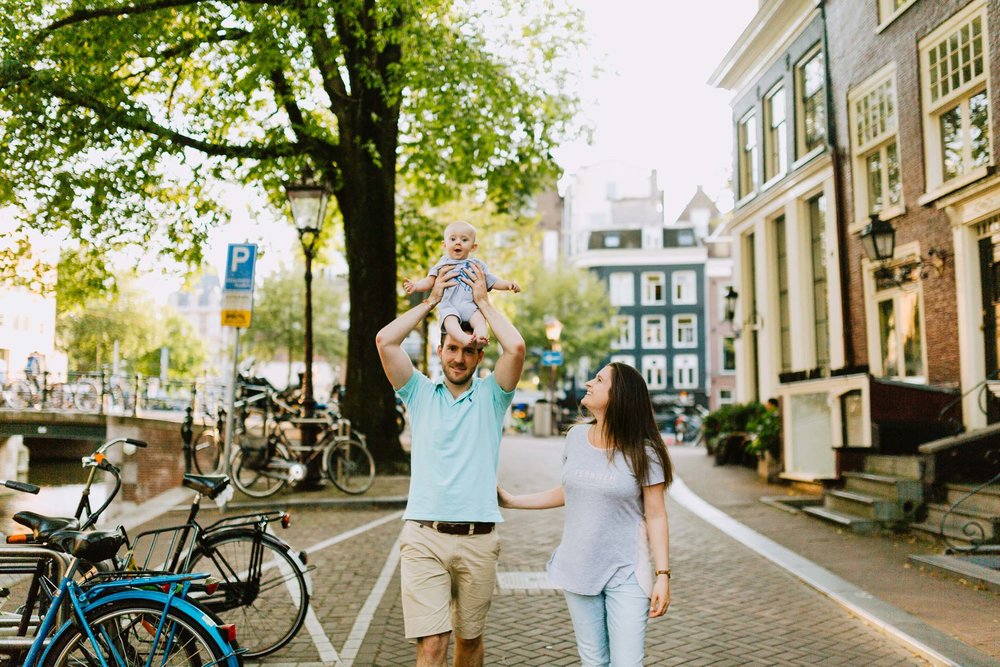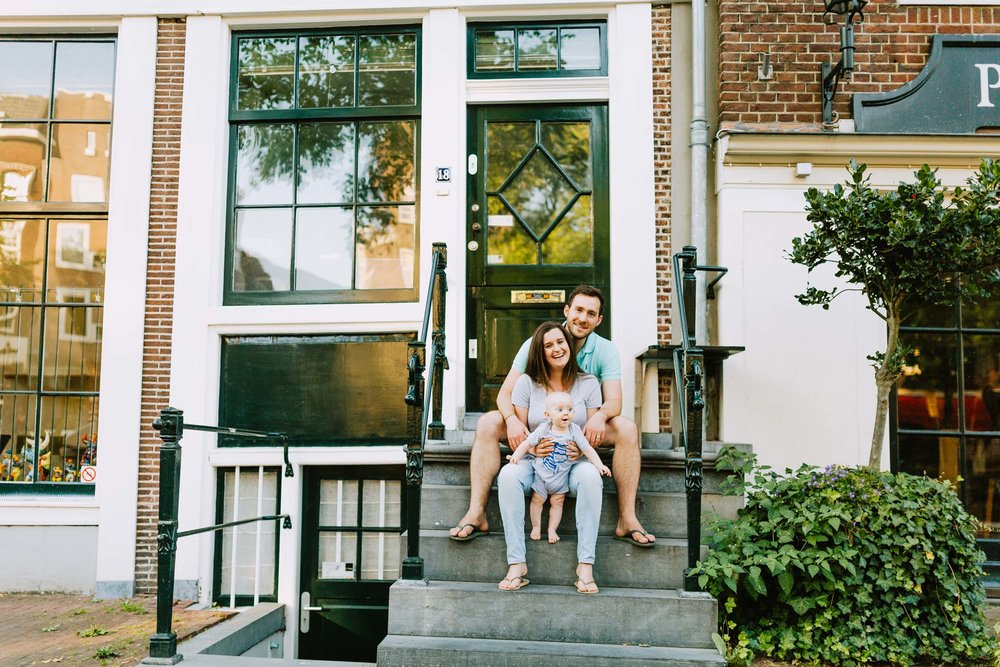 Flytographer: Nadine in Amsterdam
Rent bikes
With or without kids, biking is the most fun way to see Amsterdam. MacBike and Damstraat Rent a Bike offer a variety of rental options to accommodate your child ranging from traditional child seats, parent-child tandems, cargo bikes and for the older kids, their very own kid-sized bike.
"Our favourite memory from our vacation was spending quality time with our son and literally taking him everywhere – on the back of a bicycle exploring the streets; on a boat sailing the picturesque canals." – Annemieke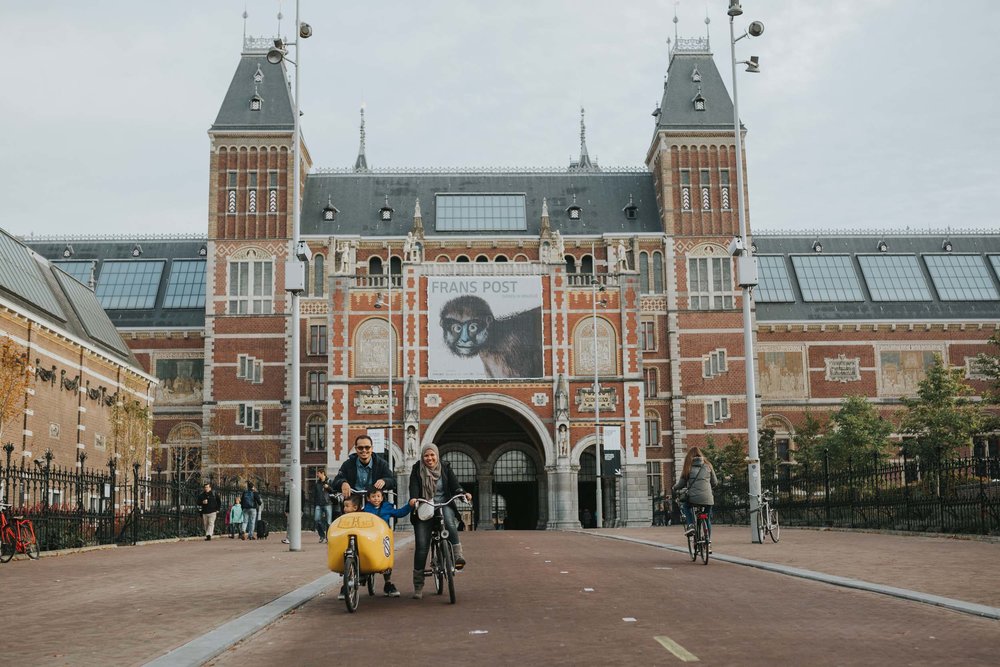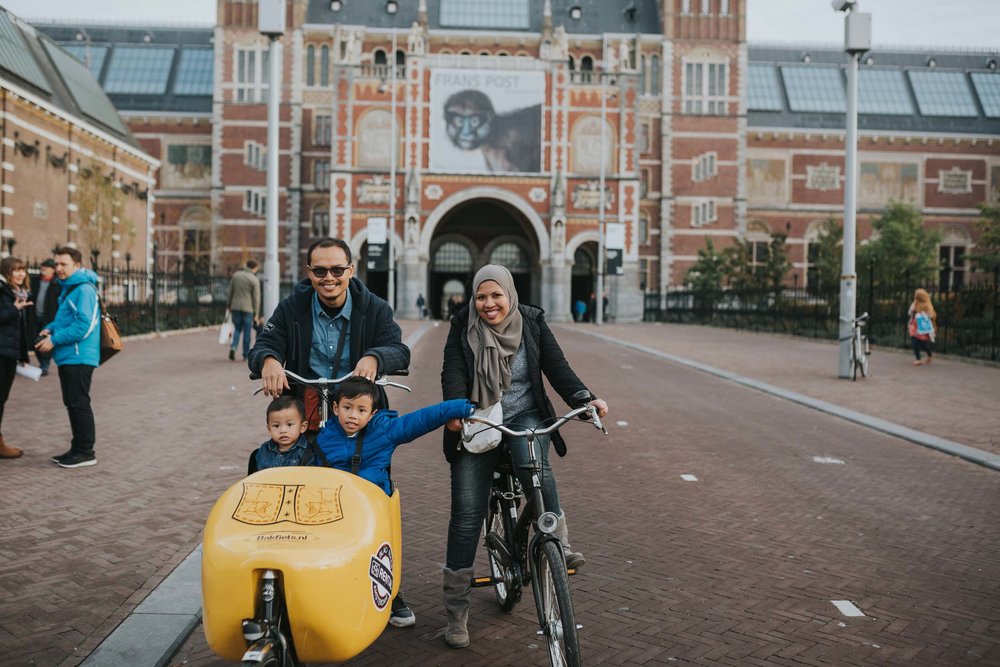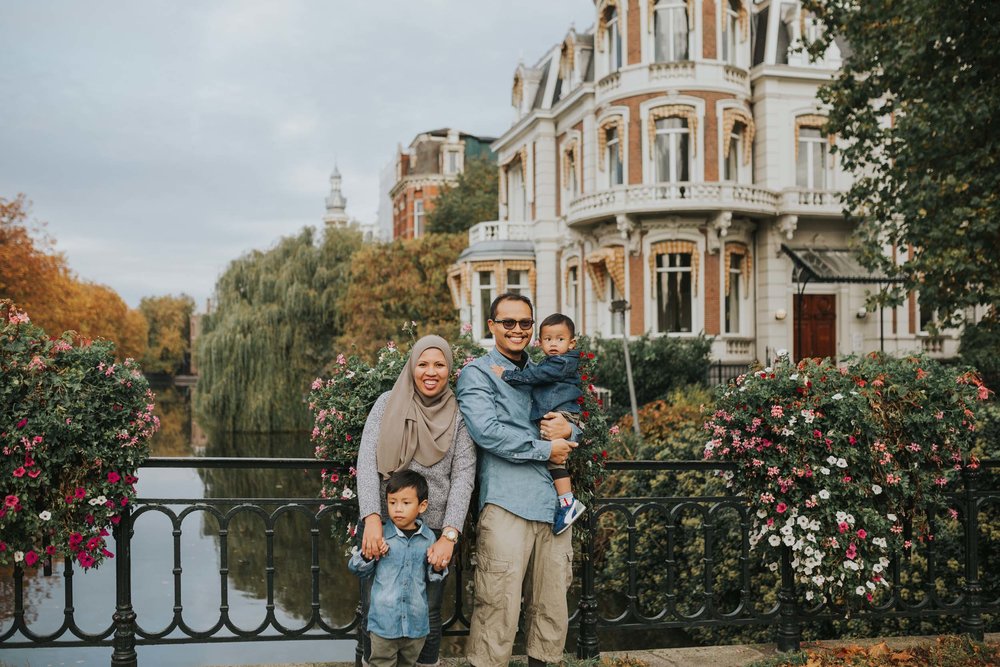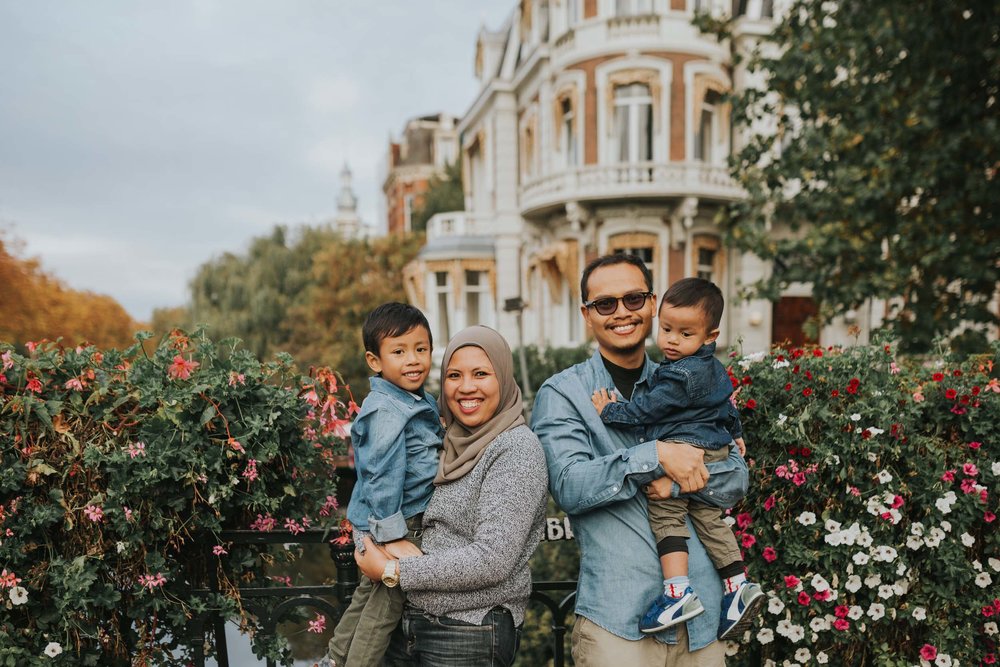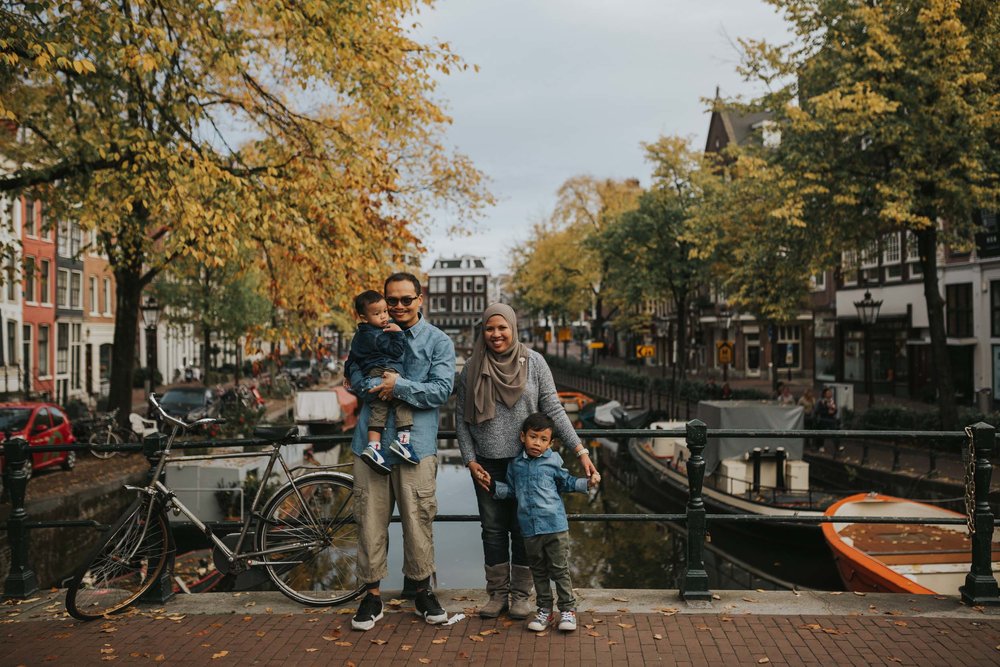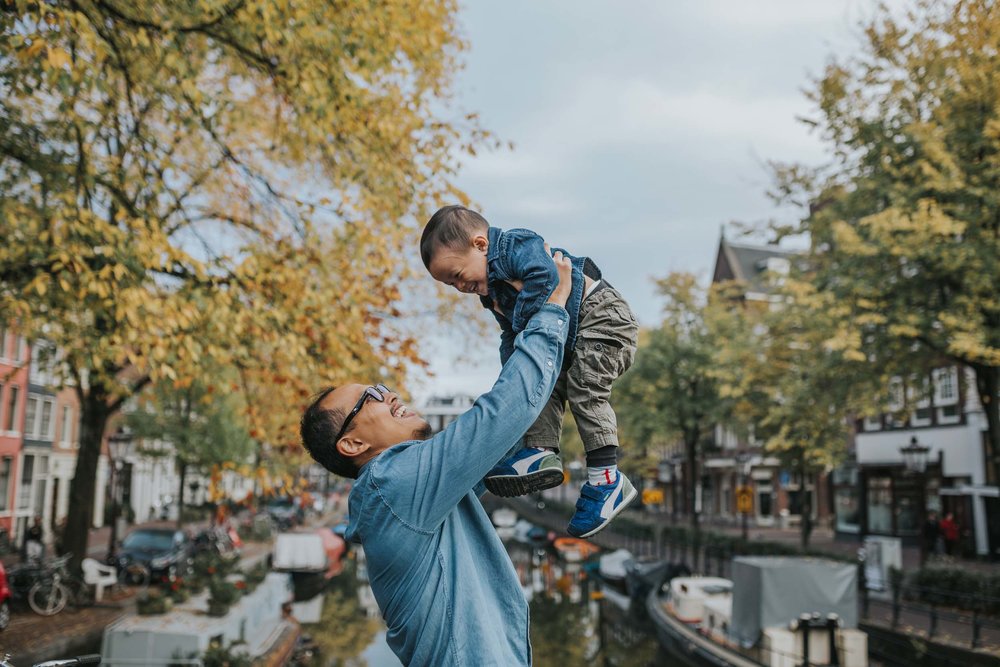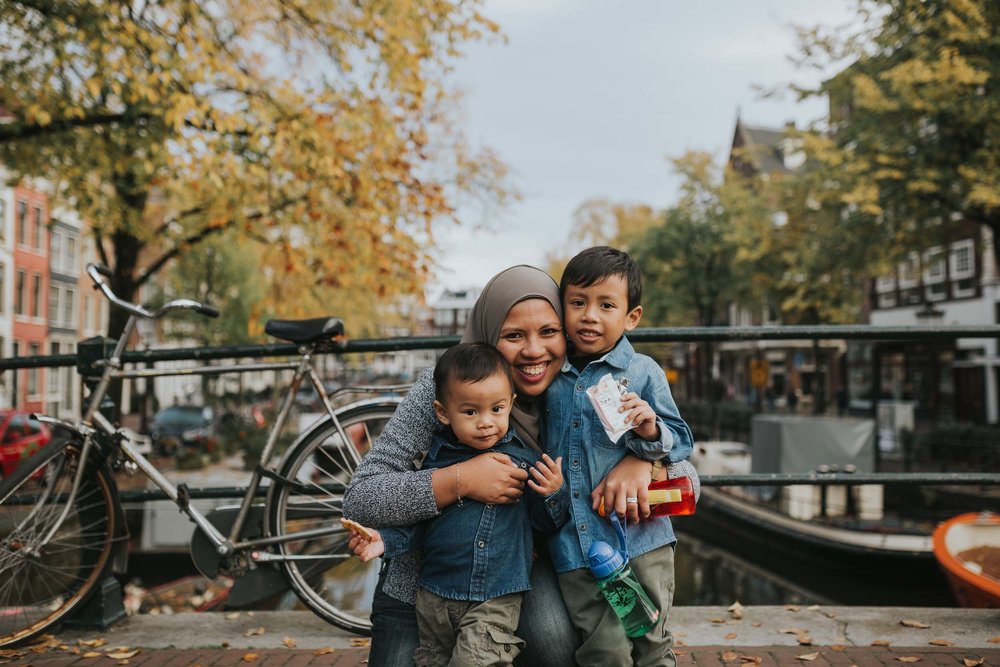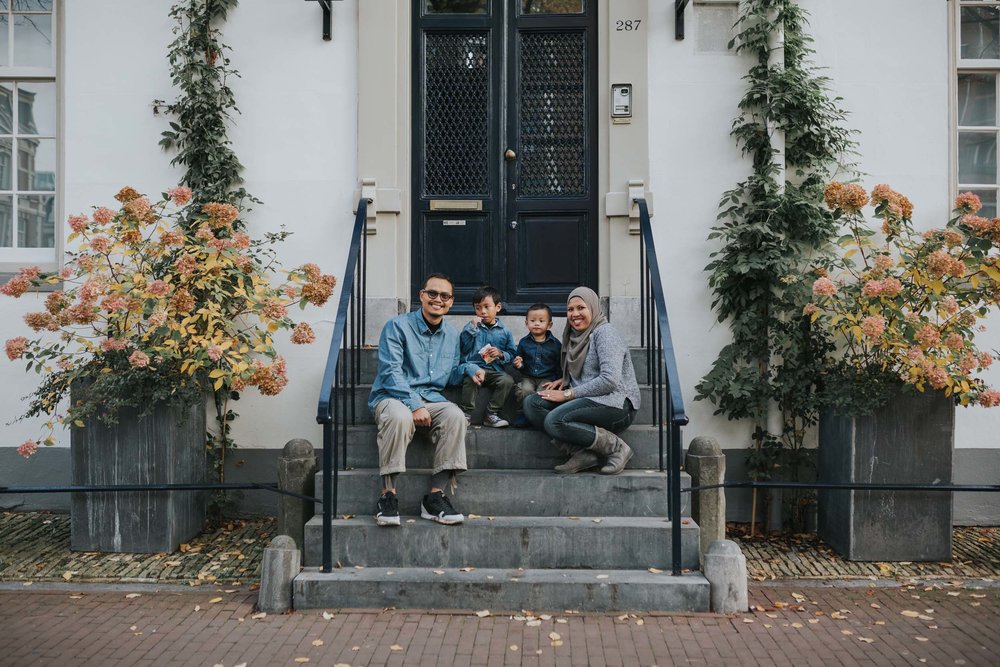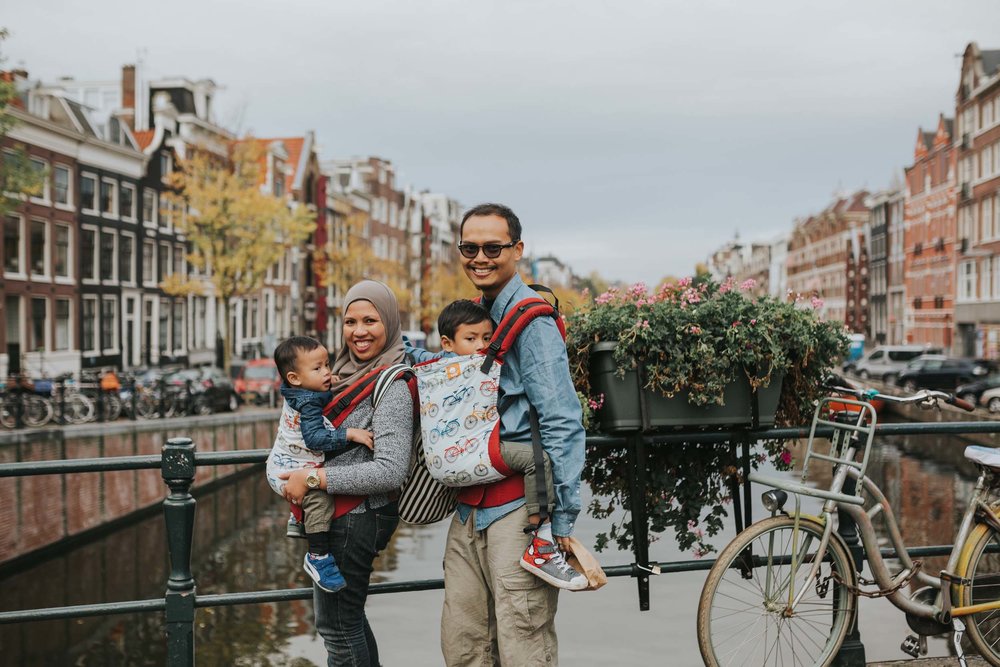 Flytographer: Silvia in Amsterdam
Capture those memories
It's so important to get EVERYONE in the picture (looking at you, mom). You don't need to dedicate tons of time to putting the selfie stick down and handing it over to a pro. Just thirty minutes to an hour of your vacation time is enough for one of our Flytographers to capture the entire family together.
"Our photos were exactly what we imagined them to be and more! The boys were cranky halfway through the shoot, yet Silvia was patient with us and gave us time and space to settle them down. Our first Flytographer experience and I'm pretty sure it won't be our last!" – Atiqah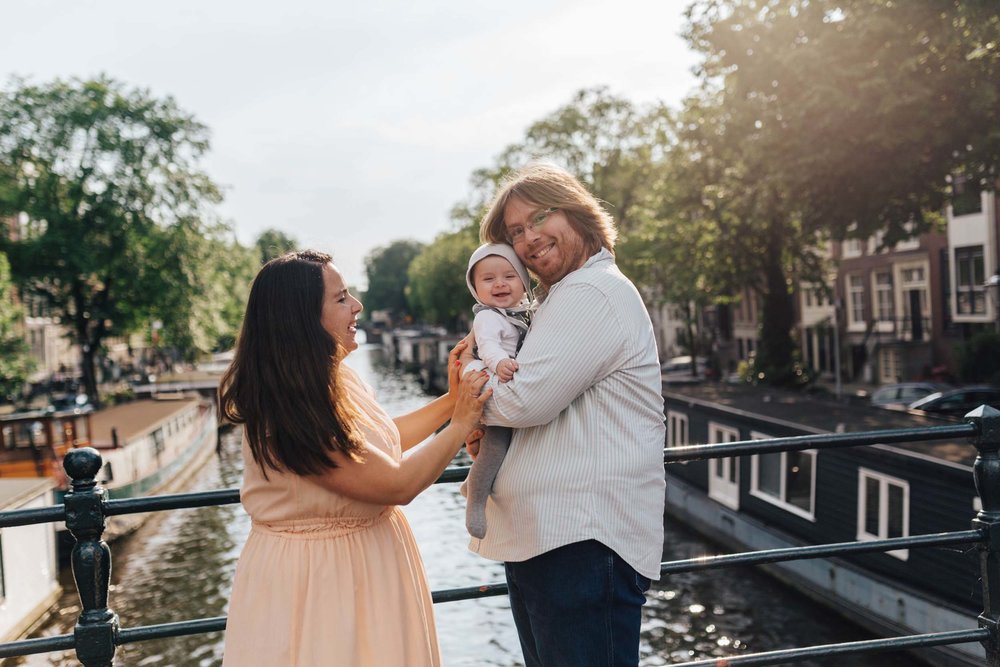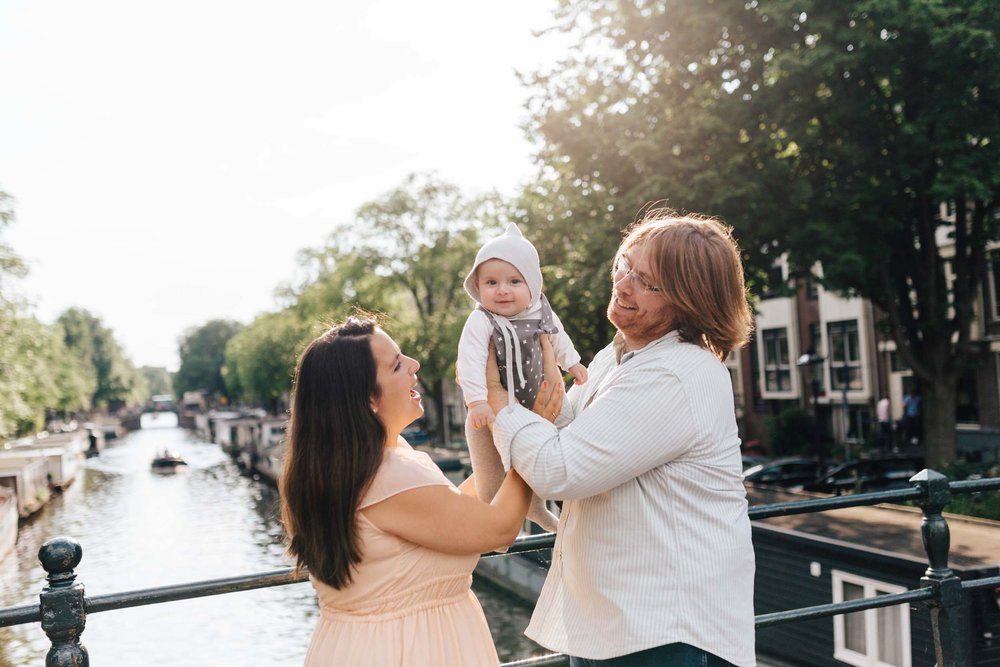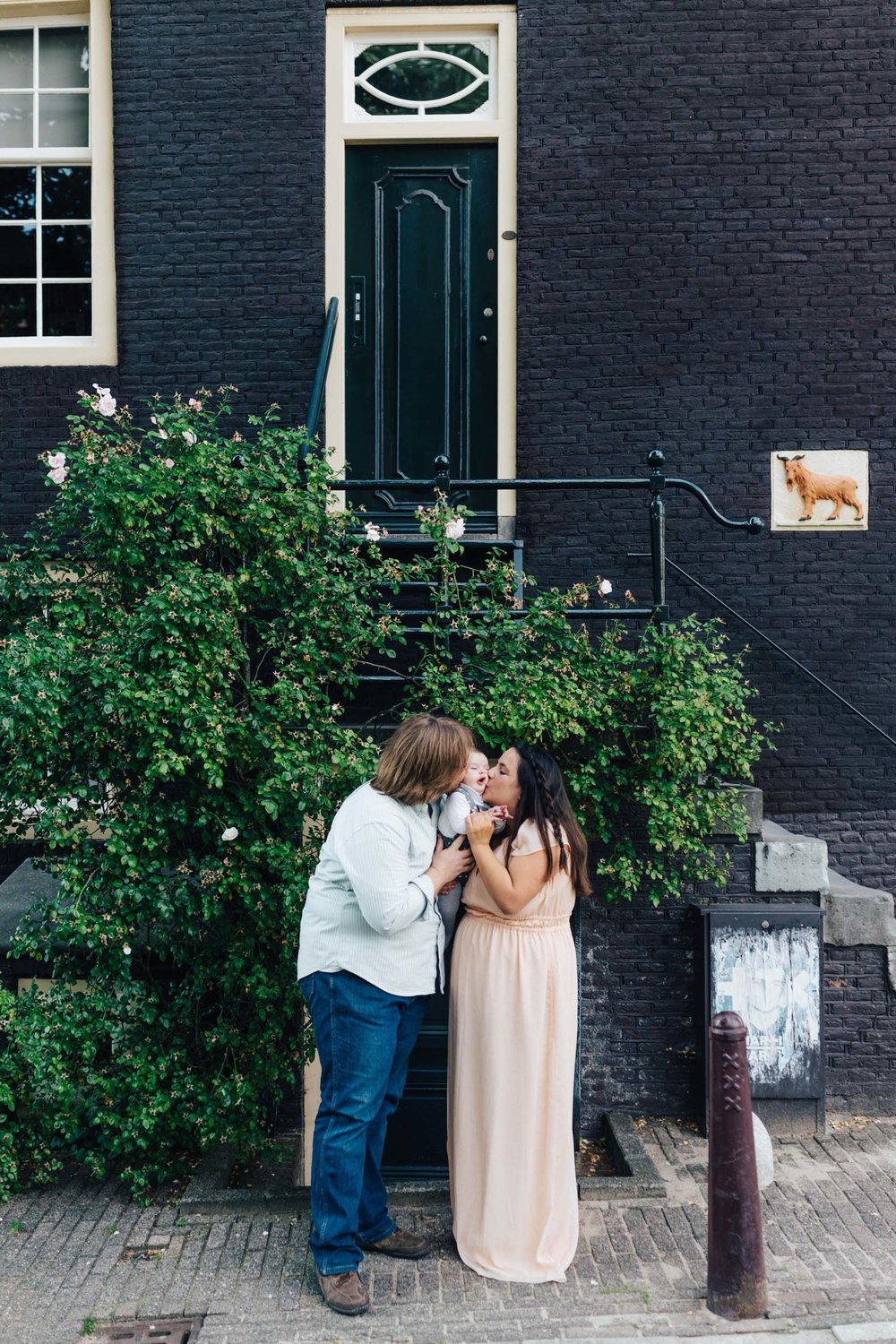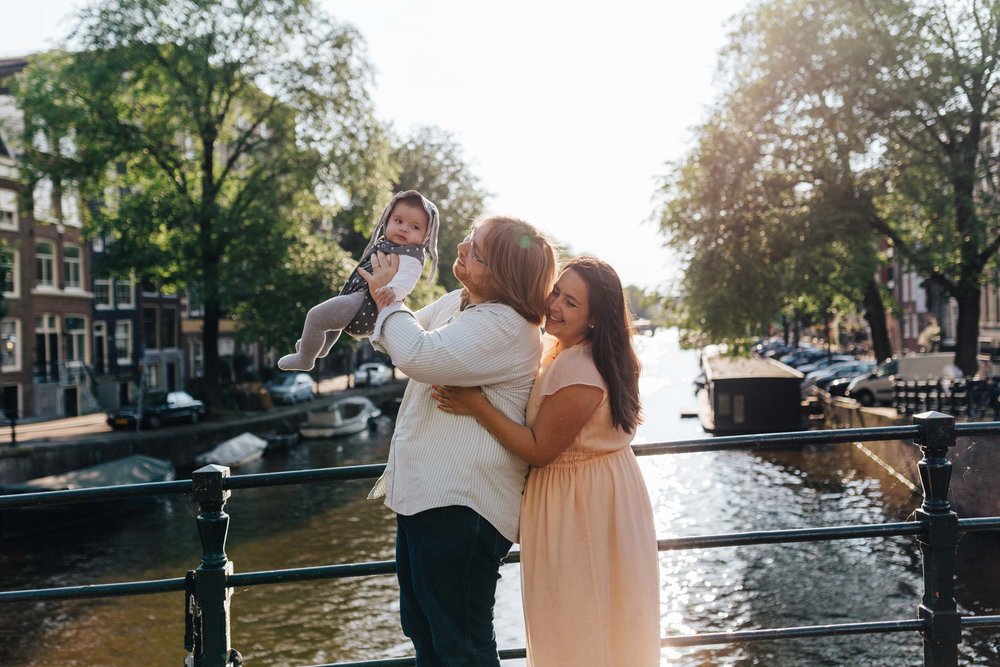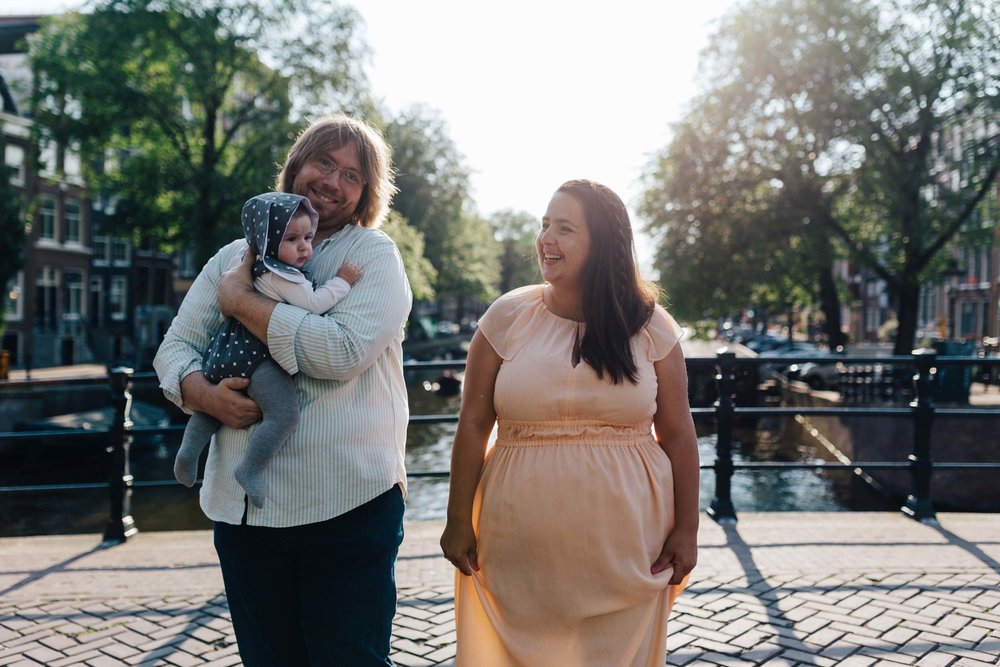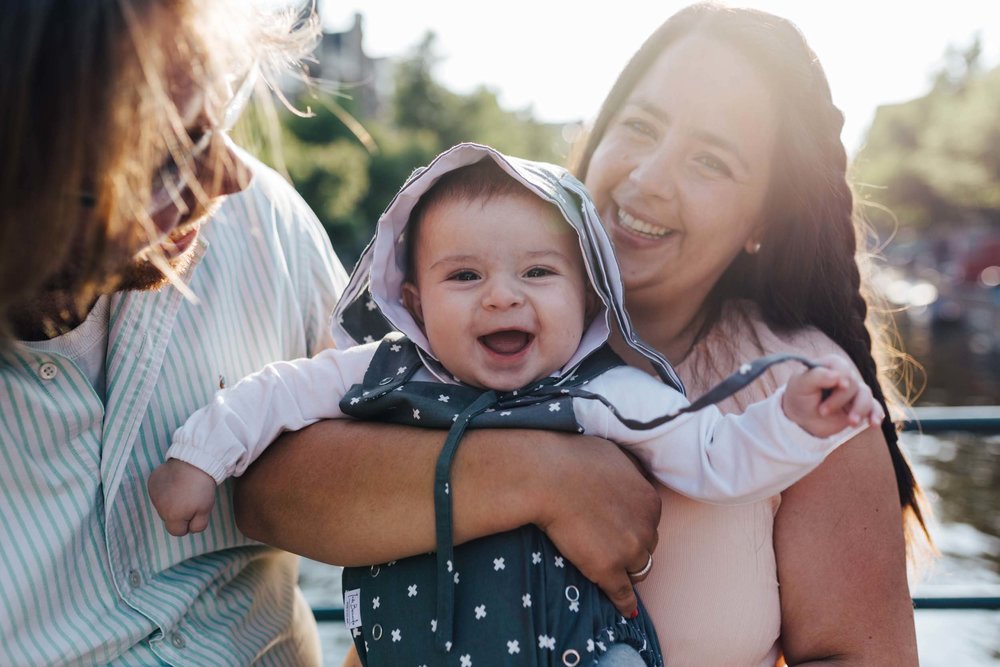 Flytographer: Silvia in Amsterdam
Give your kids experiences
"We love to travel almost every year to Amsterdam; it is a beautiful city full of nice places and friends to meet. This was our first trip with our baby boy, Lourenço, who is 5 months. We took him to his first museum trip, the Van Gogh Museum!" – Rita
For more details on the Van Gogh Museum plus more fun kids activities in Amsterdam, go here.