See more: anniversary – birthday – couples – love – Quebec City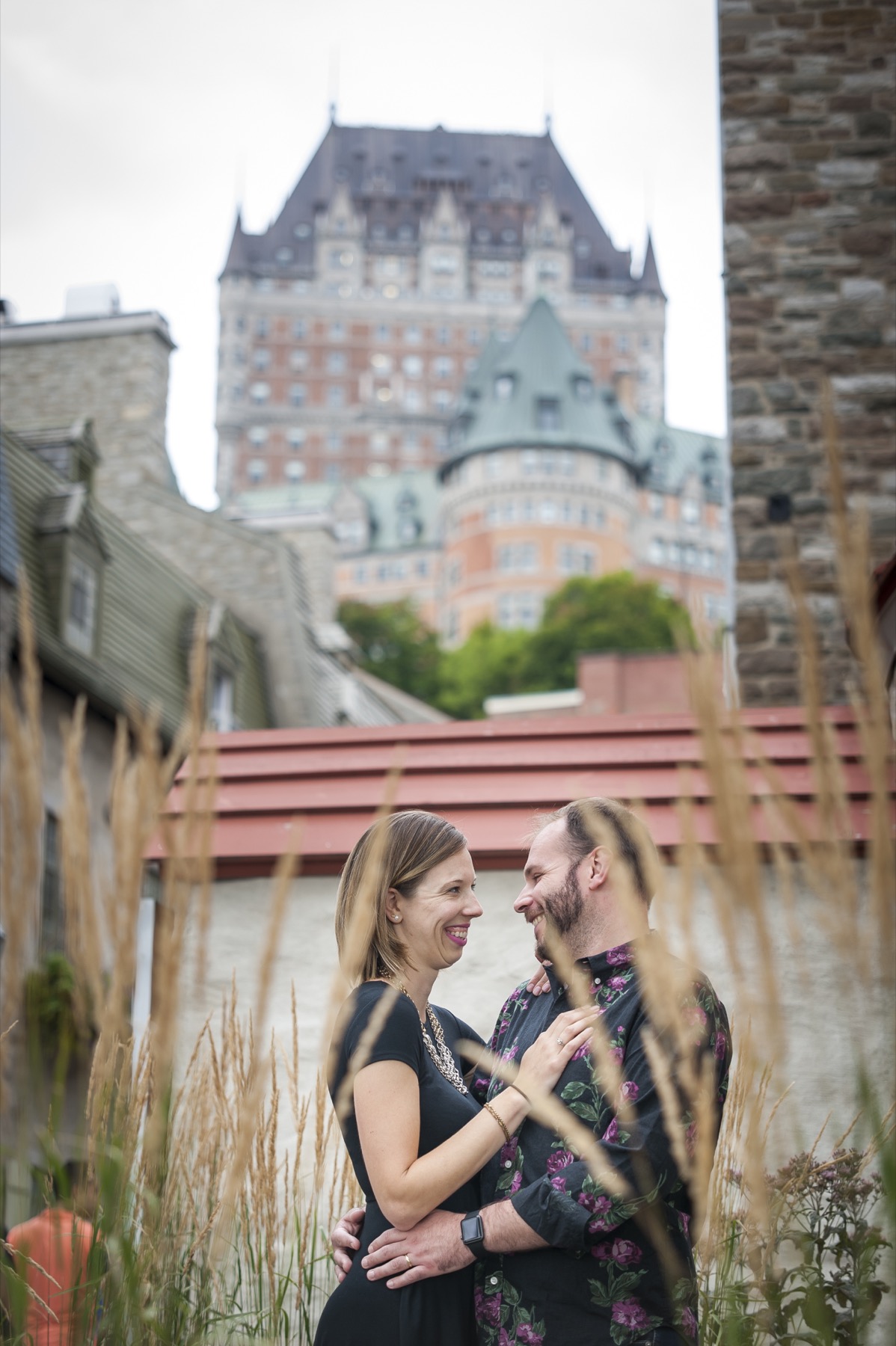 Where better for a special anniversary and birthday weekend than Canada's most romantic place to be – Québec City! Flytographer Marie captured this surprise anniversary session as this couple walked the cobbled streets and soaked in the rich history & beauty of this gorgeous city.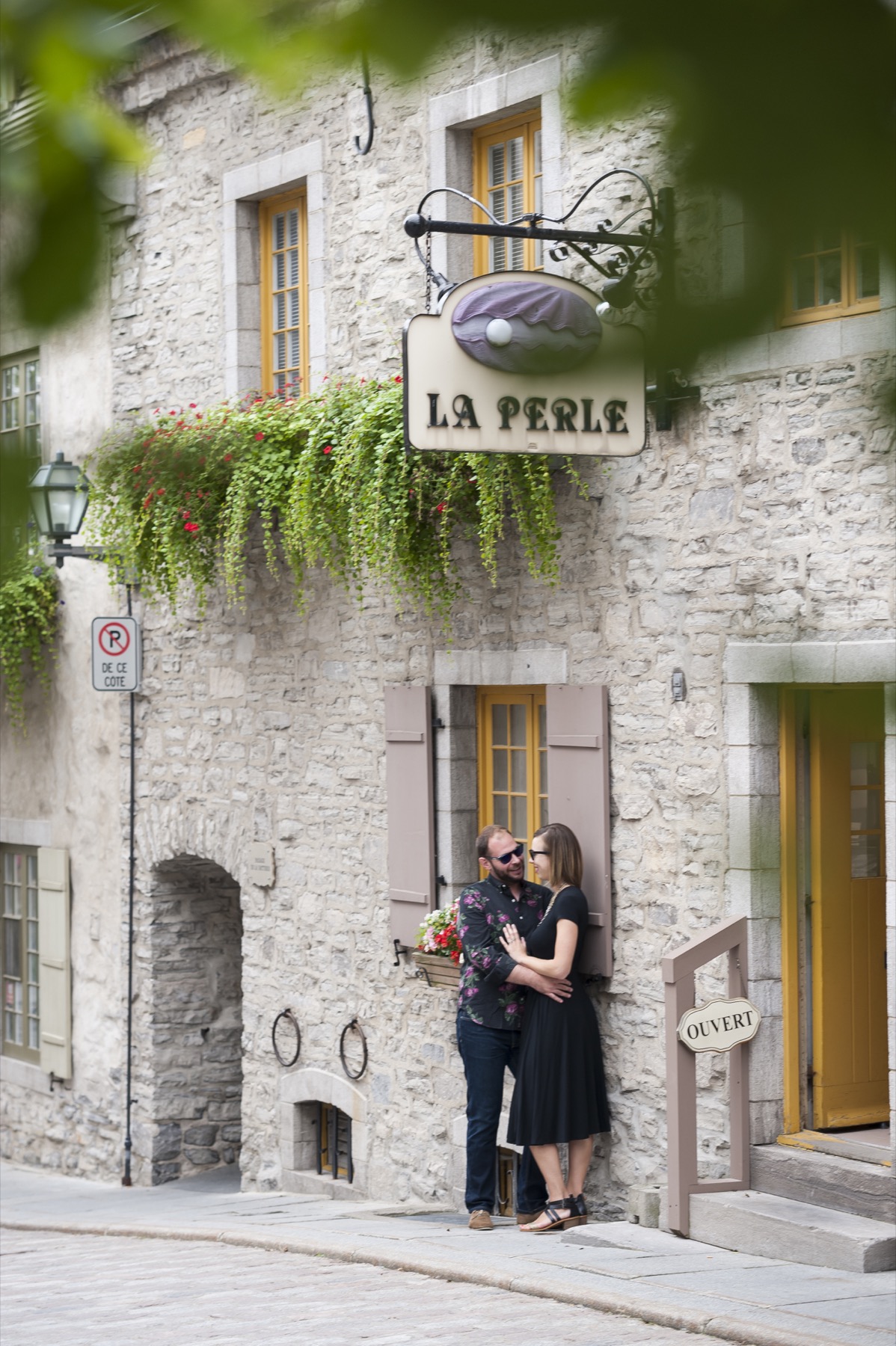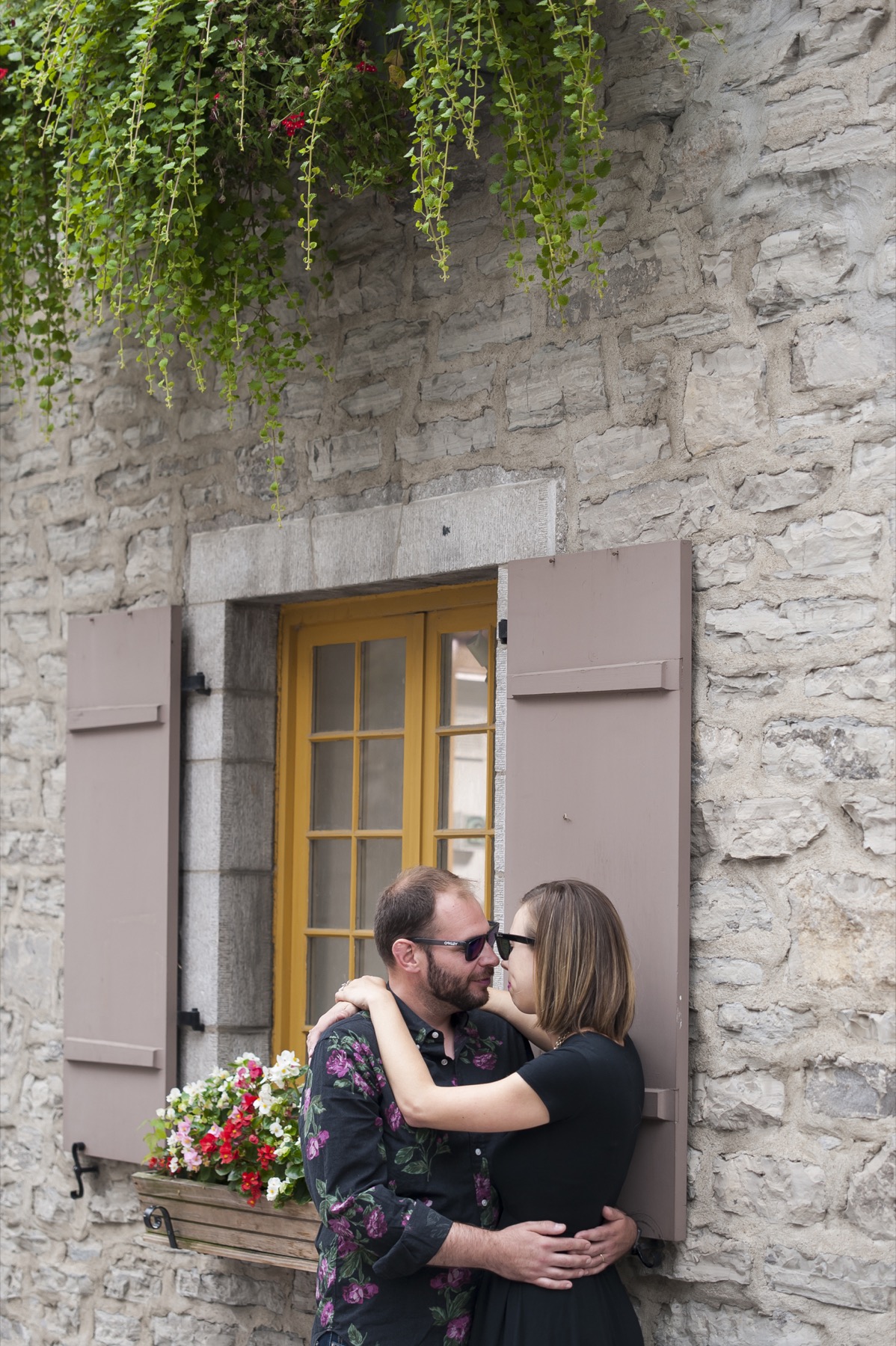 "I was recently in Québec City with my husband – for his birthday – and he surprised me with a shoot with Marie for our 2nd wedding anniversary! We had a great time with her and are really happy with the way the pictures turned out.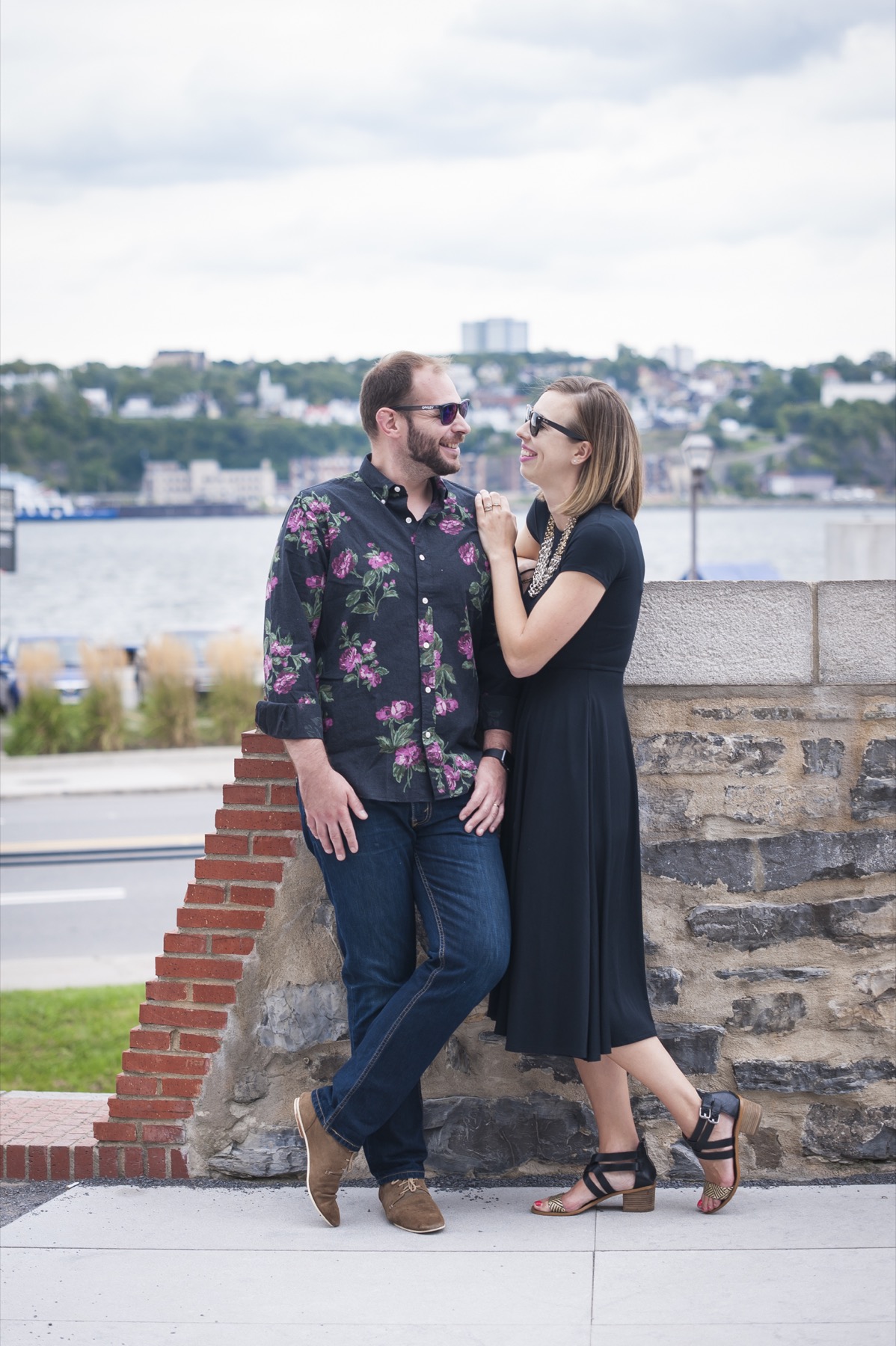 "We were only in Québec for three days, but made the most of our stay. We walked all over the city, which meant up and down a lot of stairs and steep hills! We also rented a tandem bike and rode the 9+ miles to Montmorency Falls.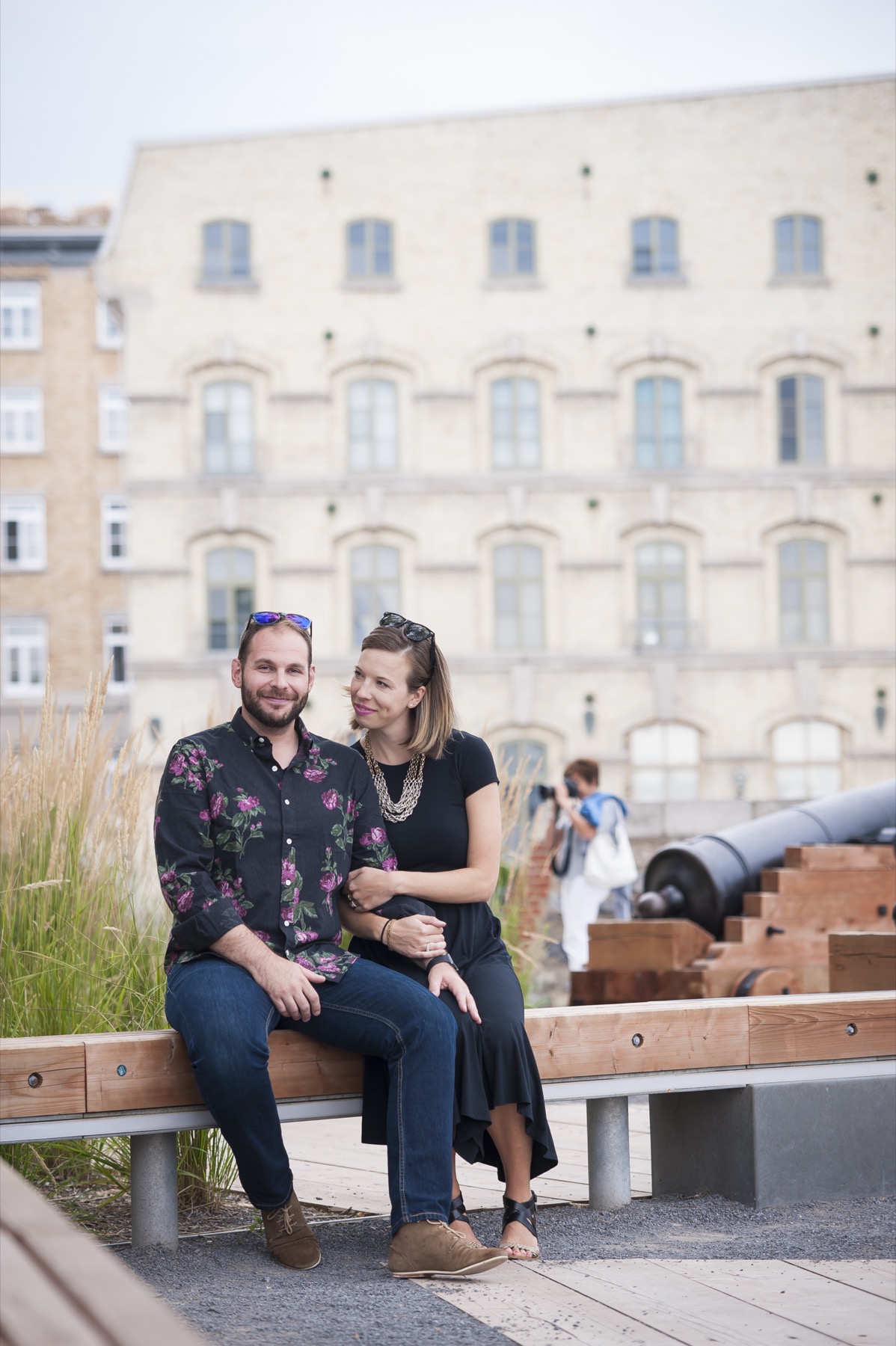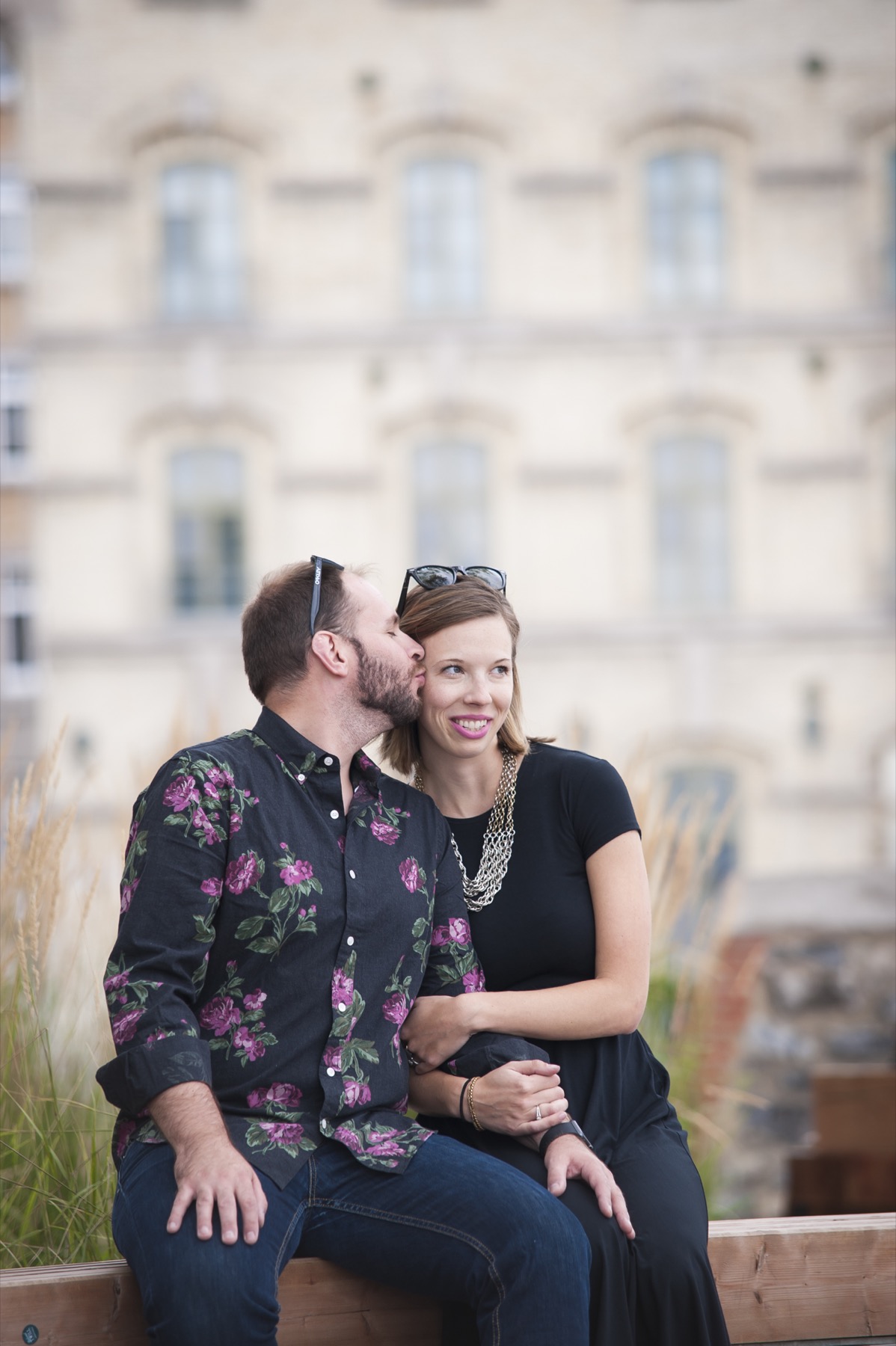 "Although our legs were tired at the end of each day, we rewarded ourselves with some great meals. Everything we ate at La Planque was rave-worthy and we would highly recommend making the trek to the restaurant for great atmosphere and stellar food. Another highlight was wine and cheese/charcuterie at the 1608 bar at Fairmont Le Château Frontenac which is a great spot overlooking the St. Lawrence River. And we would be remiss to not mention that everything that came out of the kitchen at Panache was spot-on, as was the service at the Auberge Saint-Antoine.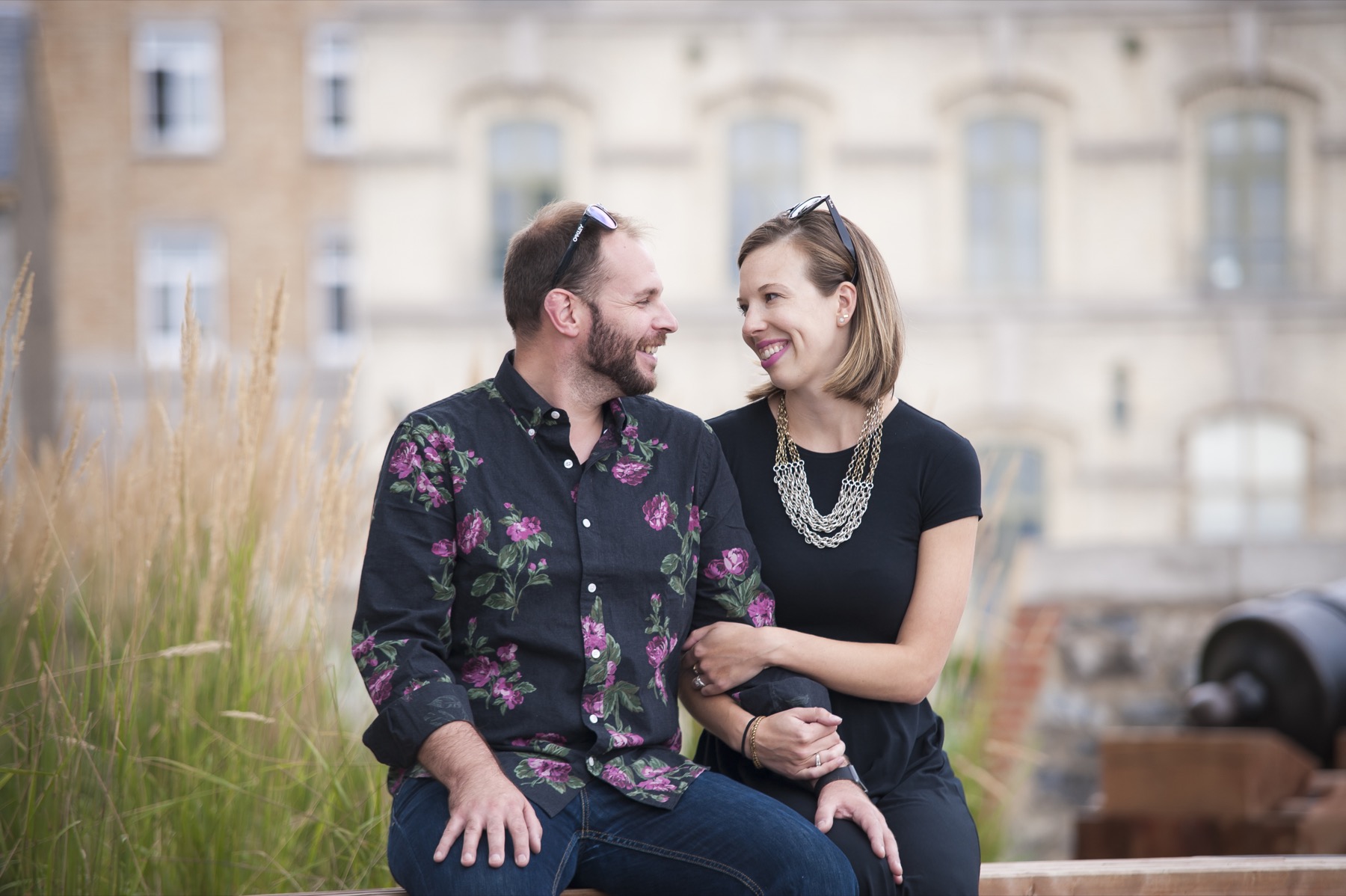 "Our shoot with Marie was in Vieux Québec, which looks right out of Beauty & the Beast with cobblestone streets and buildings, colourful shutters, and hanging planters. Although we had plans to meet with Marie at the Château Frontenac, as soon as I saw Vieux Québec, I knew that I wanted to have our pictures there. Although it was very crowded – we were there on a summer Saturday afternoon – Marie got some great shots that highlight our surroundings and make it look as though we were almost alone.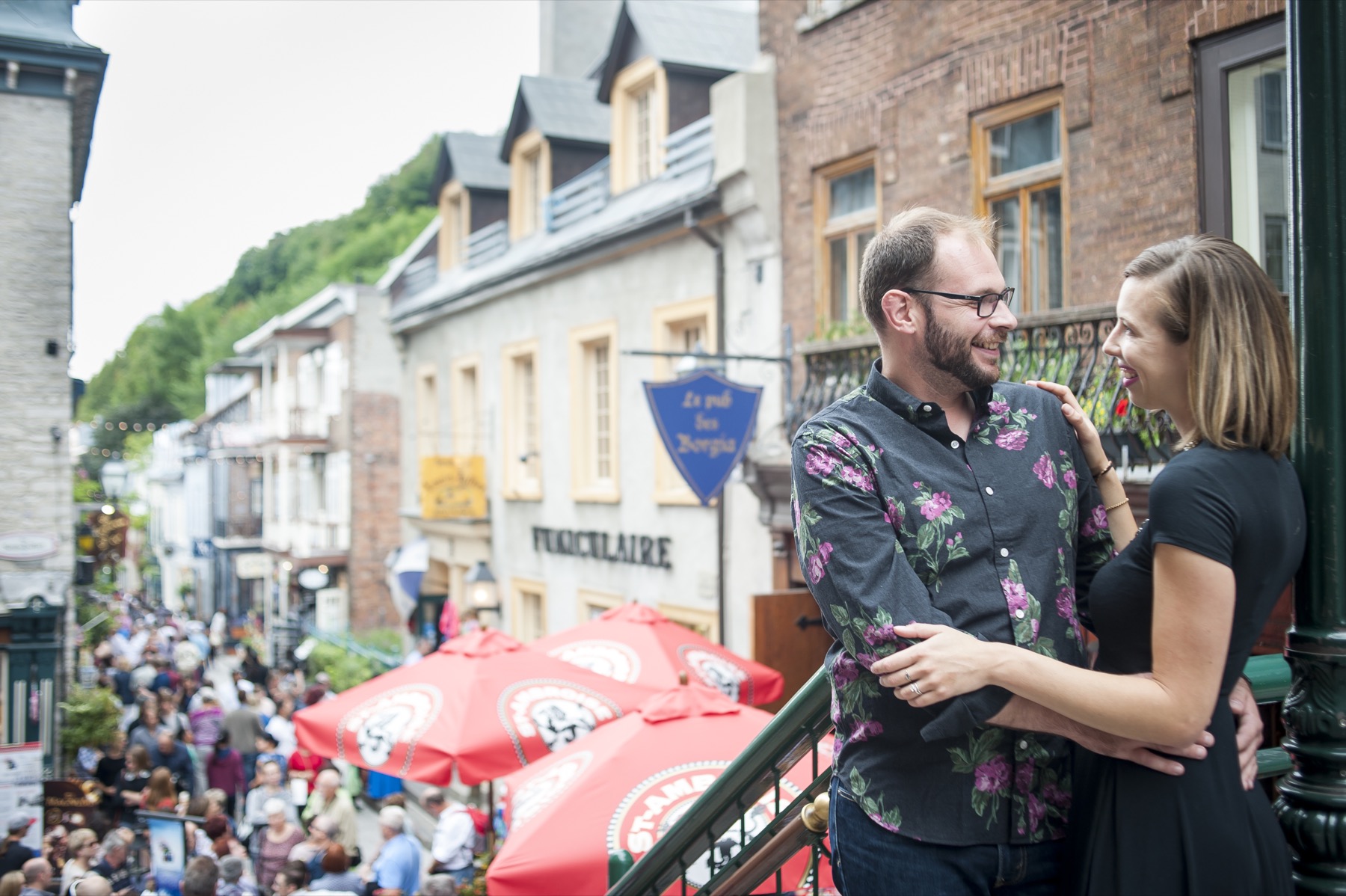 "I have been wanting to try Flytographer since I heard about it, and was so happy with my husband's surprise. We're thrilled with our pictures and would definitely use Flytographer again – and recommend it to anyone!" – Cassandra