Let's Talk Art and Decor / Turn Them Into Art and Decor
One of the most popular ways to showcase your professional photos is to print and frame your favourites (alert: hard part) in multiple sizes and build a gallery wall. These are great because they can both fill up large blank walls or adjust to fit awkward small spaces and corners. Other options, print out photos on wood block decor, canvas art or fridge magnets.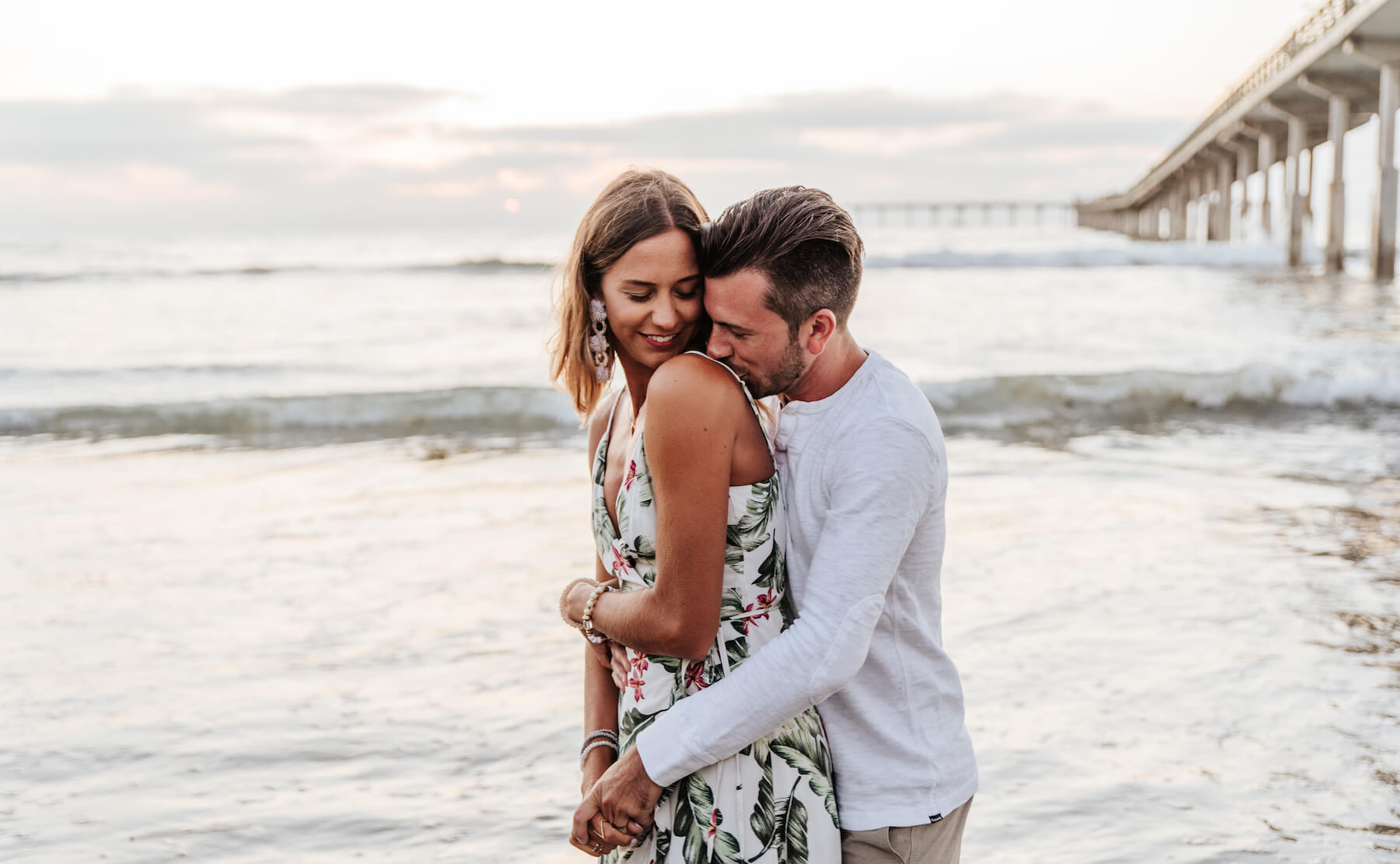 Photo: Erica in San Diego for Flytographer
Special Stationery
Don't underestimate the power of a personal photo in any of the following: Christmas cards, birthday cards, save-the-dates, baby announcements, anniversary party invites and more. And why stop there, memo pads with your kids' happy faces on it? All over it.
Photo: Maria in Paris for Flytographer
Office Helpers
Because we'd all rather be daydreaming about our next vacation, frame a photo, print a poster, or choose your favourite 12 photos from your Santorini honeymoon and make a whole calendar of travel inspo to keep you going at work.
Photo: Kimon in Santorini for Flytographer
Screen Time
In this day in age, it's all about the wallpaper (on your tablet, laptop, desktop or phone). You could cover your digital backgrounds with a majestic nature shot of desert cats in Africa, OR, something more personal, like the most beautiful photo of you and your loved one running free in a lavender field moments after they popped the question. Up to you.   
Photo: Nadine in Cape Town for Flytographer
The Keepsake
Two words: memory box. We loved this idea from @bri_atki on Instagram: "I get them printed and put them in a memory box! I love pulling it out every once in a while and reminiscing." Which is something you can do for your family, for you and your partner, for your solo travels. It turns looking at photos into a whole walking-down-memory-lane experience—all you need is a glass of sav blanc.
Photo: Guido in Rome for Flytographer
Other Ideas We Love:
I mostly gift framed pics because it's not a very common gift anymore! —alona.d
My wife and I have a travel wall in our house. We have our favourite picture from each country we've been to (25 so far) with mix and match frames. —Johncwagner
I often turn them into photo books (that I design online) or I add music and create a video slideshow! The latter is one of my favourite things to do. Finding the perfect music to go along with the photos is so fun! —mir_16
Update my wallpaper on my phone ( IMMEDIATELY), print them and put them all over (work, home, and family's house) and post them on social media (of course). —desmoncayo
Create mini photo books for my kids' upcoming 🎉 birthdays. —rozzichamp
We made a metal collage print to place on our fireplace mantel. Memories of our 'happy place'. —caffeine4_2
I put them up on my wall around a map! —pati_foto