It could not have been a better start to a new academic year! Kenny first spotted Nina on campus during the first semester of his first year at California Northstate University College of Pharmacy. Nina, a third-year student, was passing out information for Phi Delta Chi, one of the college's co-ed fraternities. For Kenny, it was love at first sight, and he wasted no time in choosing Nina's fraternity to join. When Nina messaged him to ask how the pledging process was going, Kenny took this opportunity to ask her out. They started dating shortly thereafter. This sweet California couple have now been together for nearly four years.
:::::::::::::::::::::::::::::::::::::::
As it happens when you meet your true love, you want to ensure that your lives will be forever entwined. Working closely with our Shoot Concierge Jen, Kenny arranged for a very beautiful and heartfelt proposal at Disneyland to secure Nina's commitment. He told her they would be traveling to Los Angeles to visit family, and they would spend a fun day at Disneyland with her sister.
When the big day came, Kenny backed out of the excursion at the last minute to "help his dad with the family business." Nina and her sister went ahead to the theme park as planned. As Nina's sister directed her around Sleeping Beauty's castle, she was greeted by an assortment of friends and family, three of whom who held up chalkboard signs reading: "Will" "You" "Marry"…and then she came to Kenny, representing himself for the "Me." The look of pure joy and surprise on Nina's beautiful face, captured by Flytographer Samantha, tells the story of a future filled with happily ever after.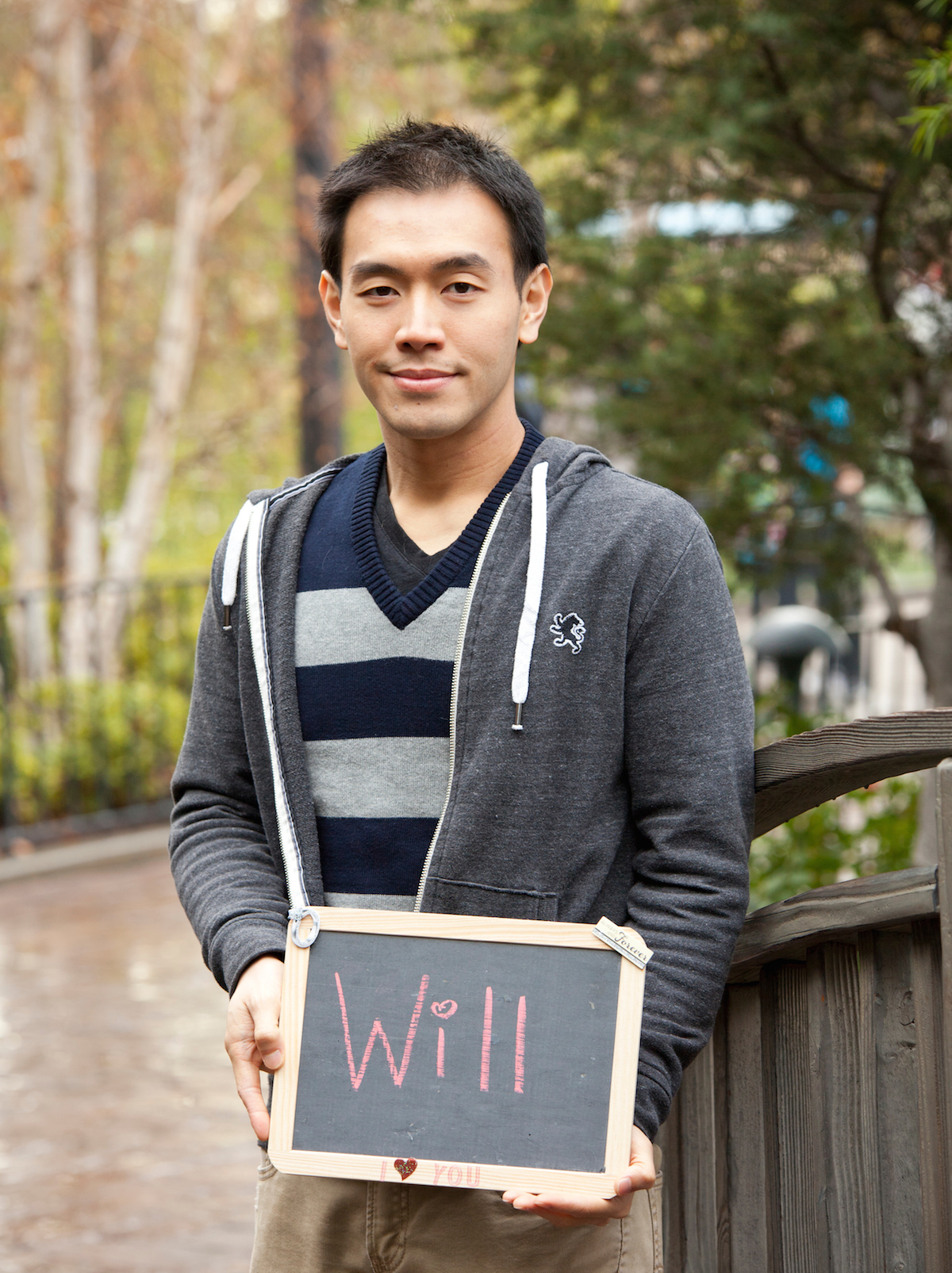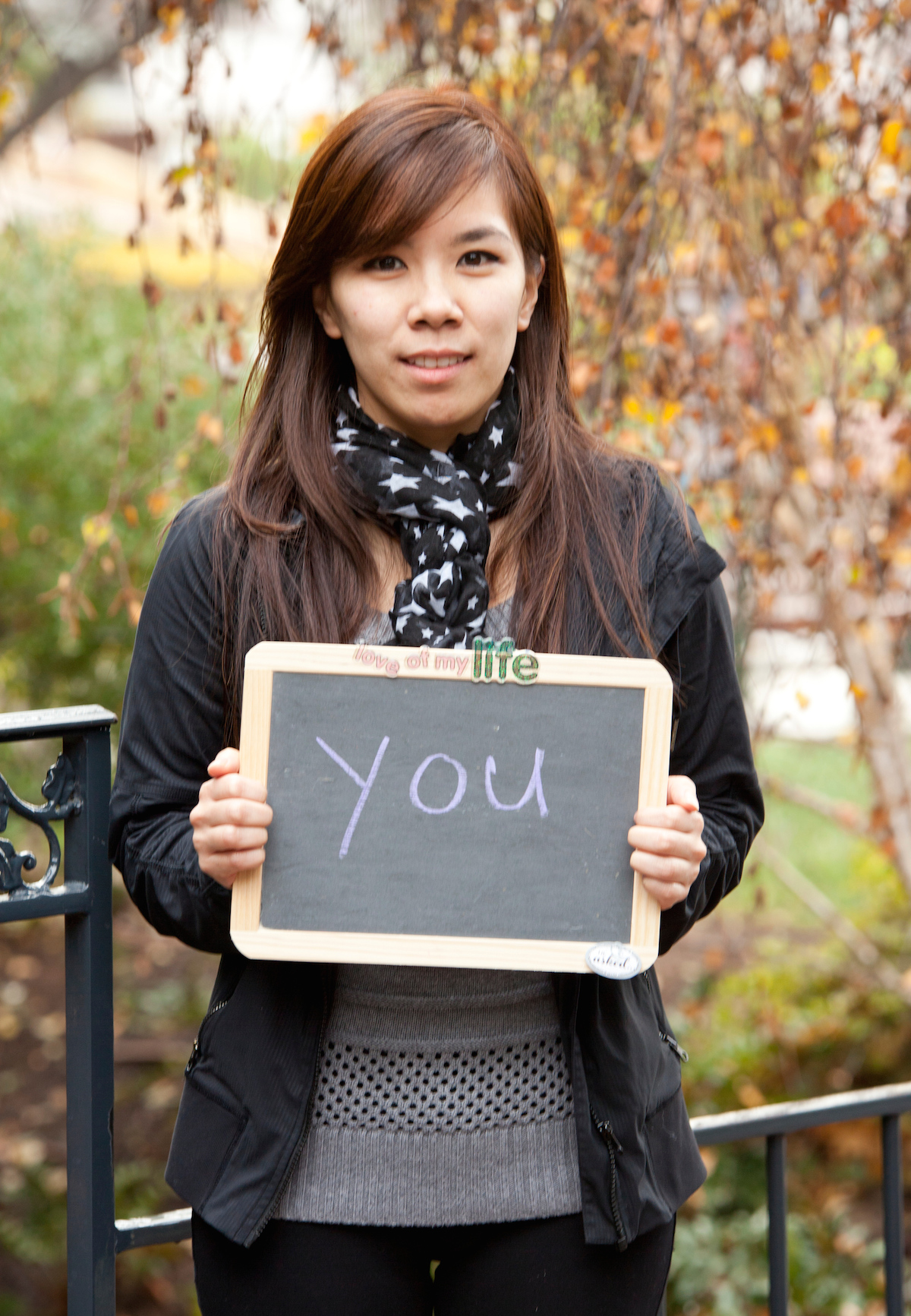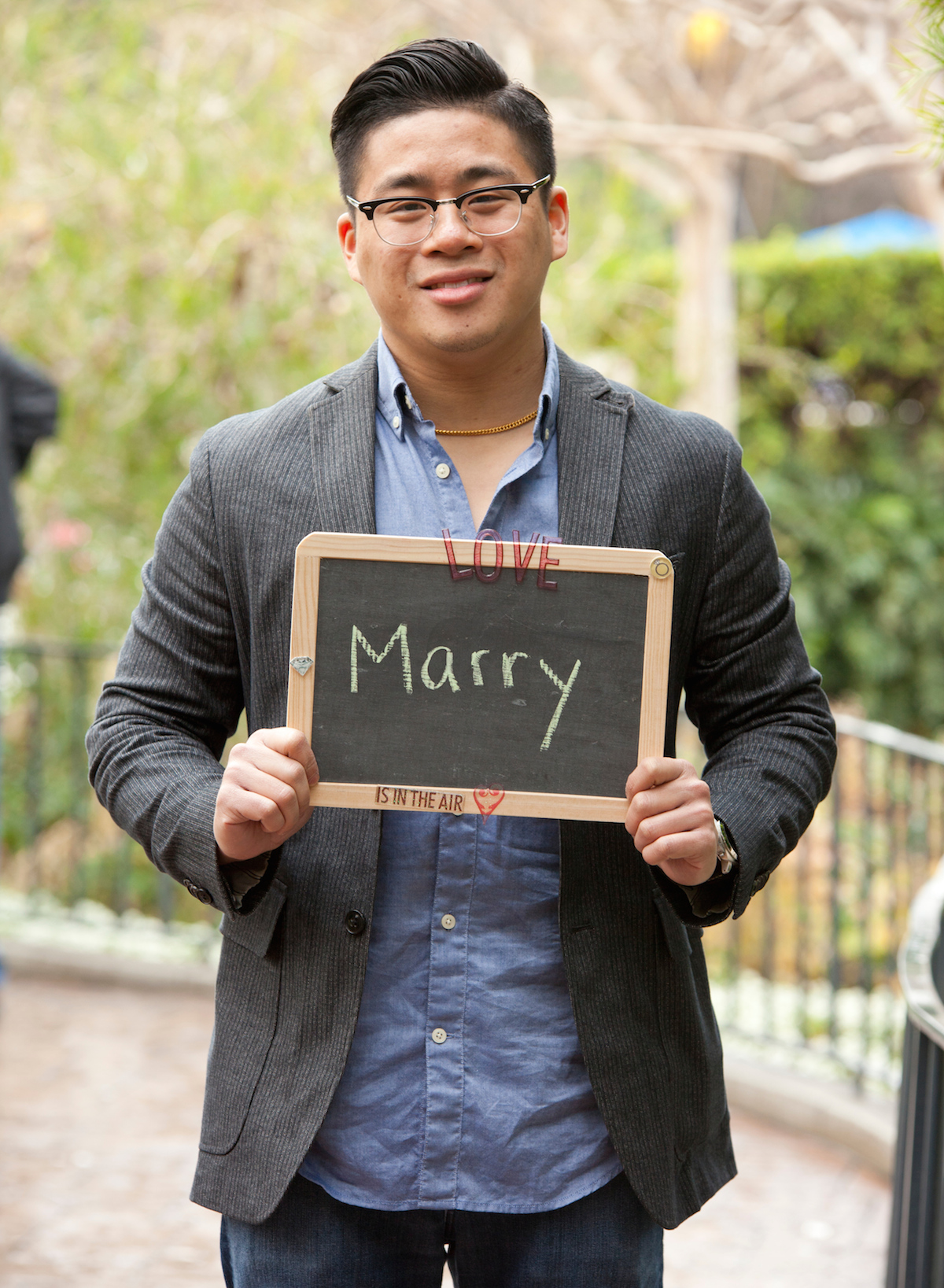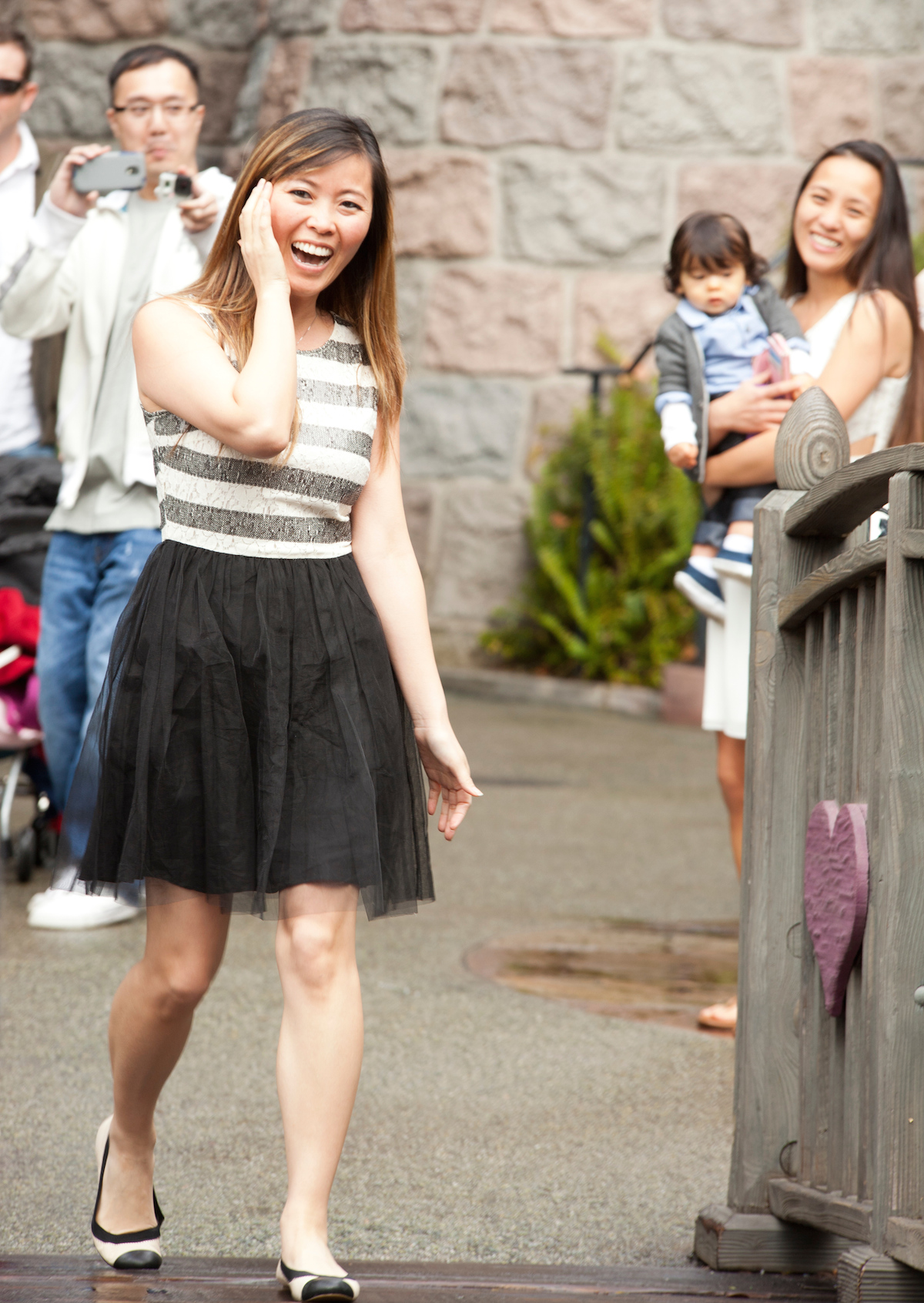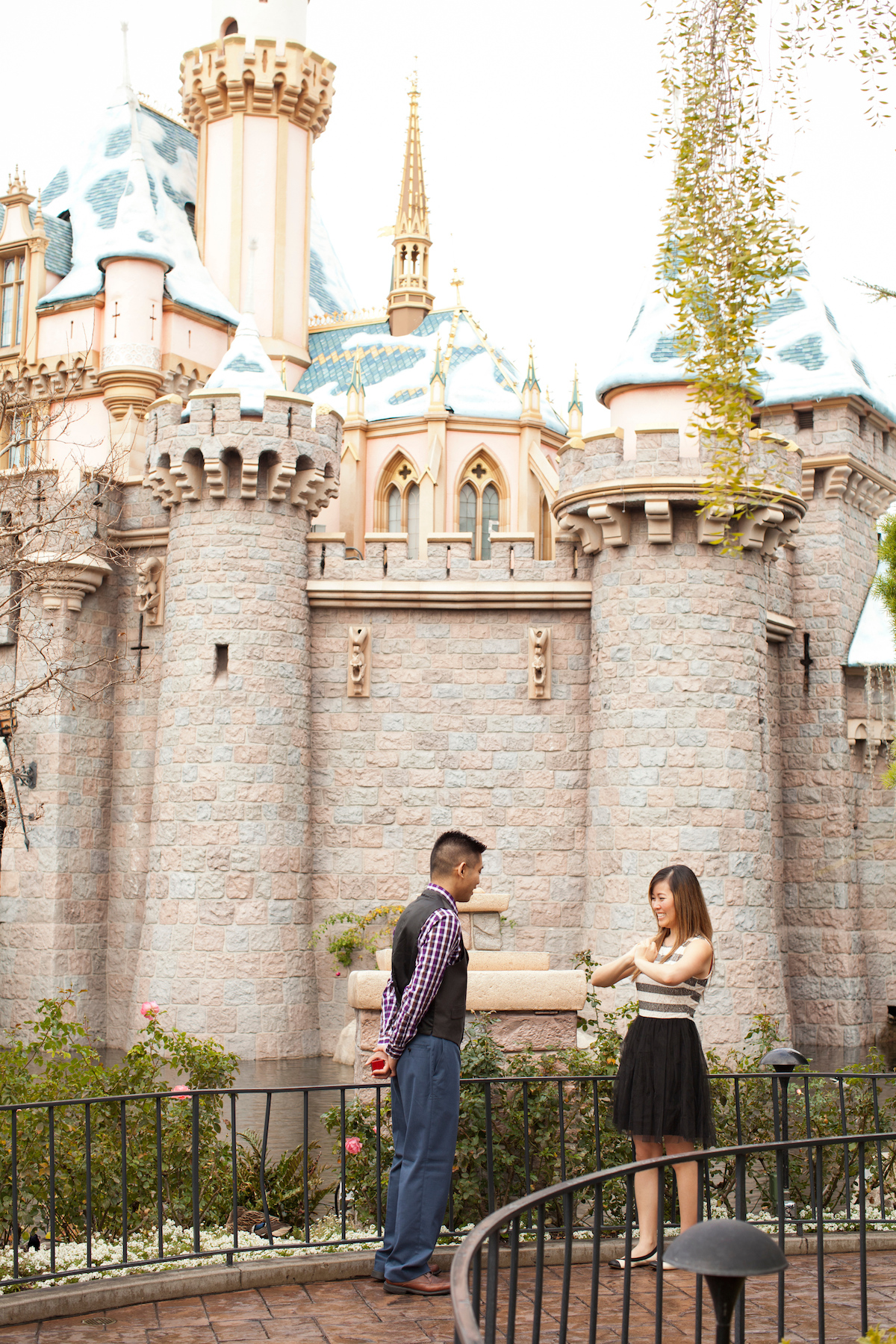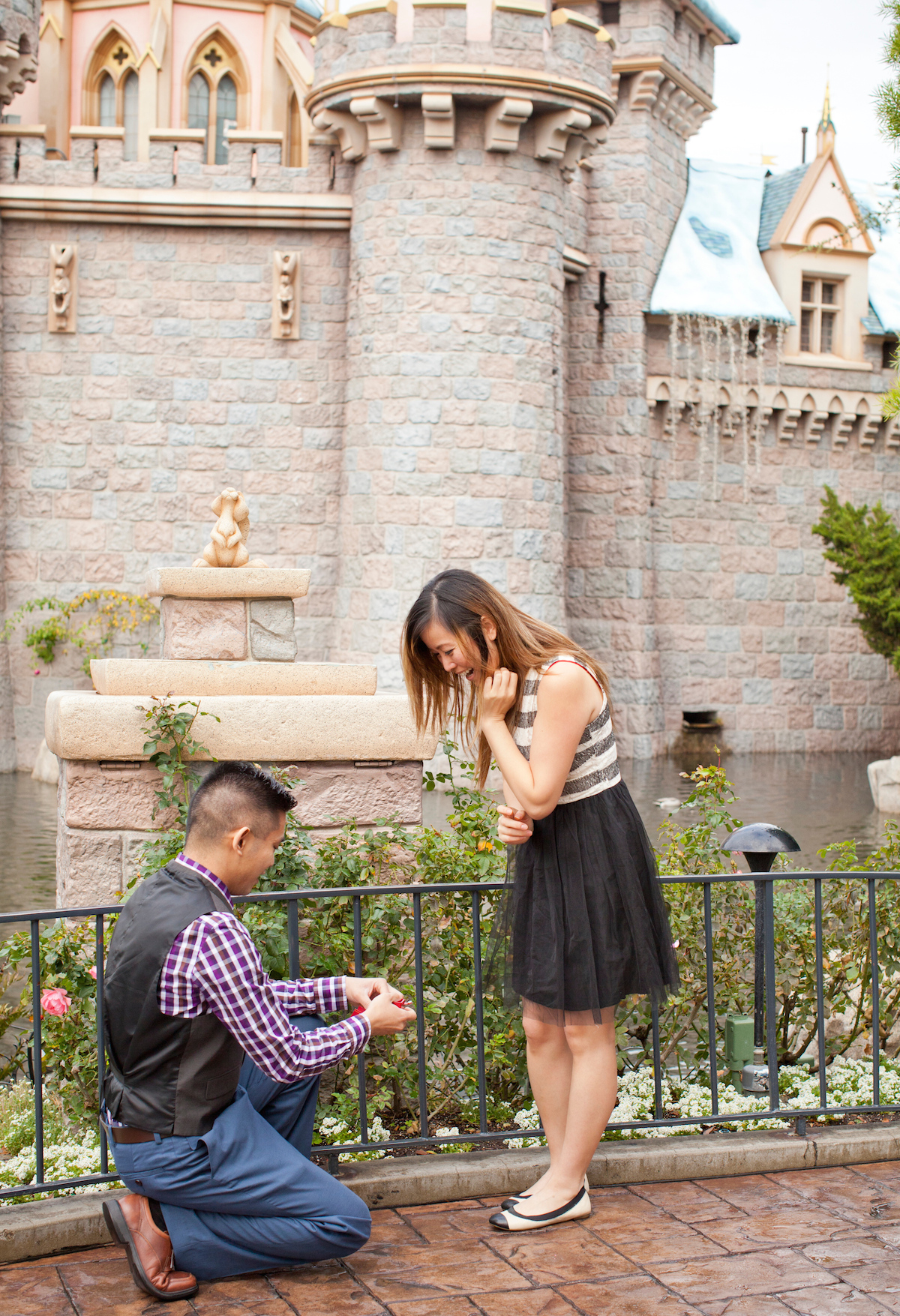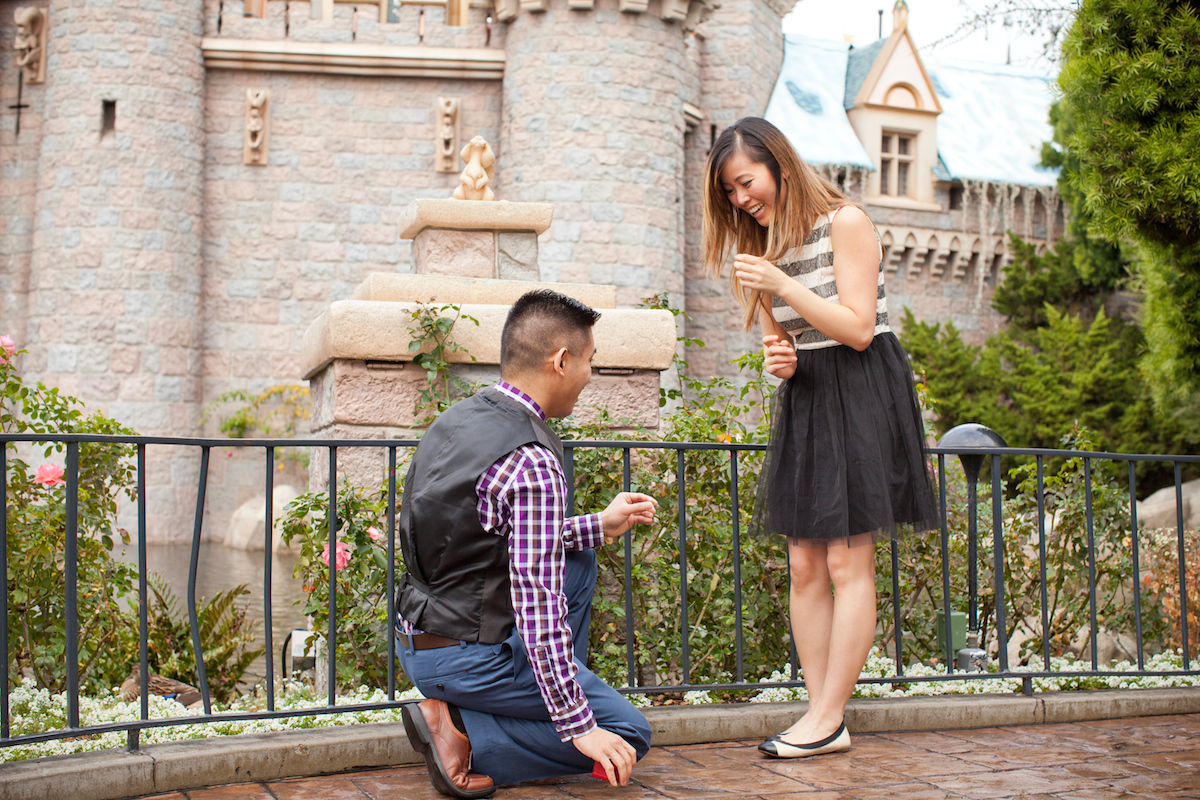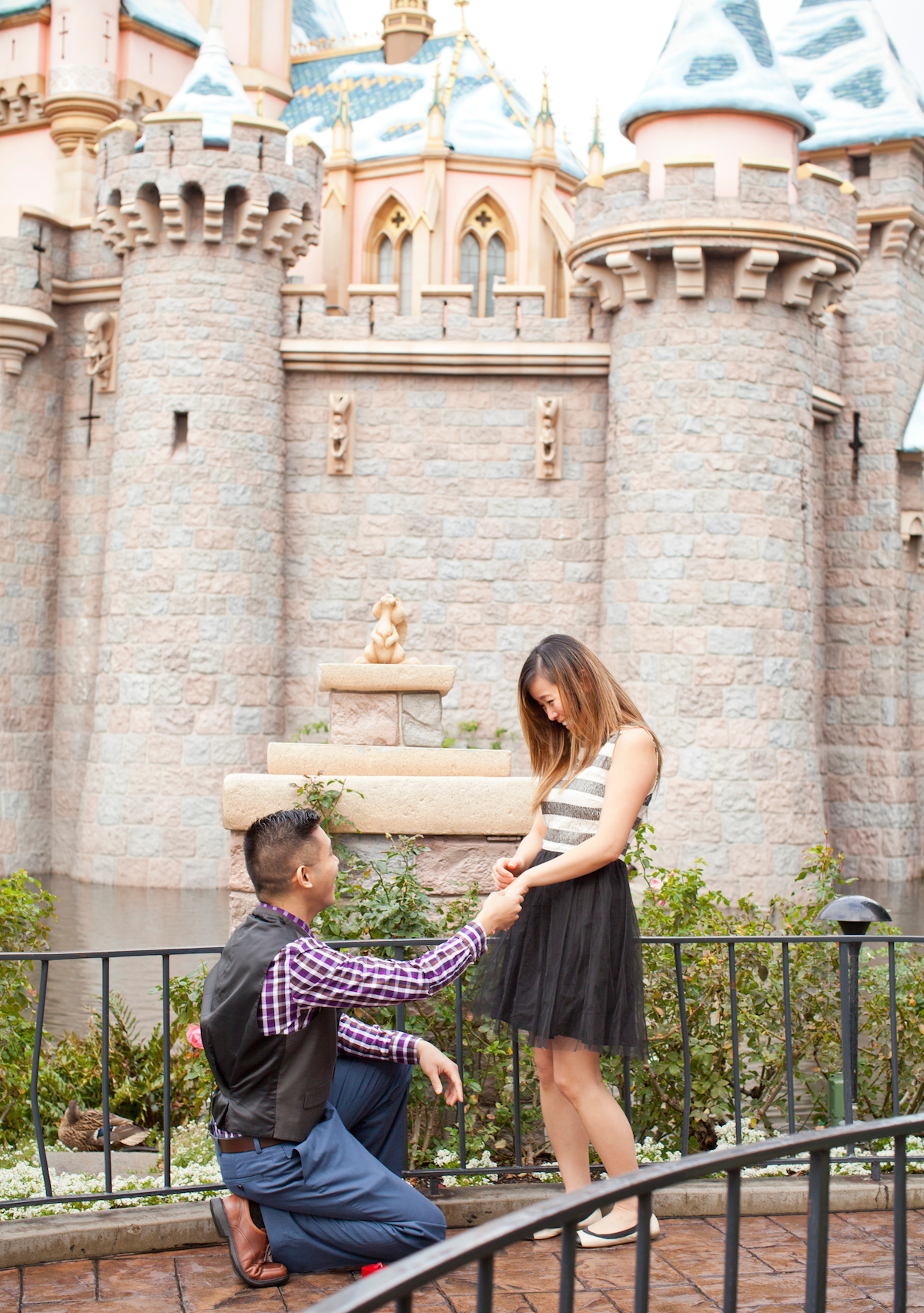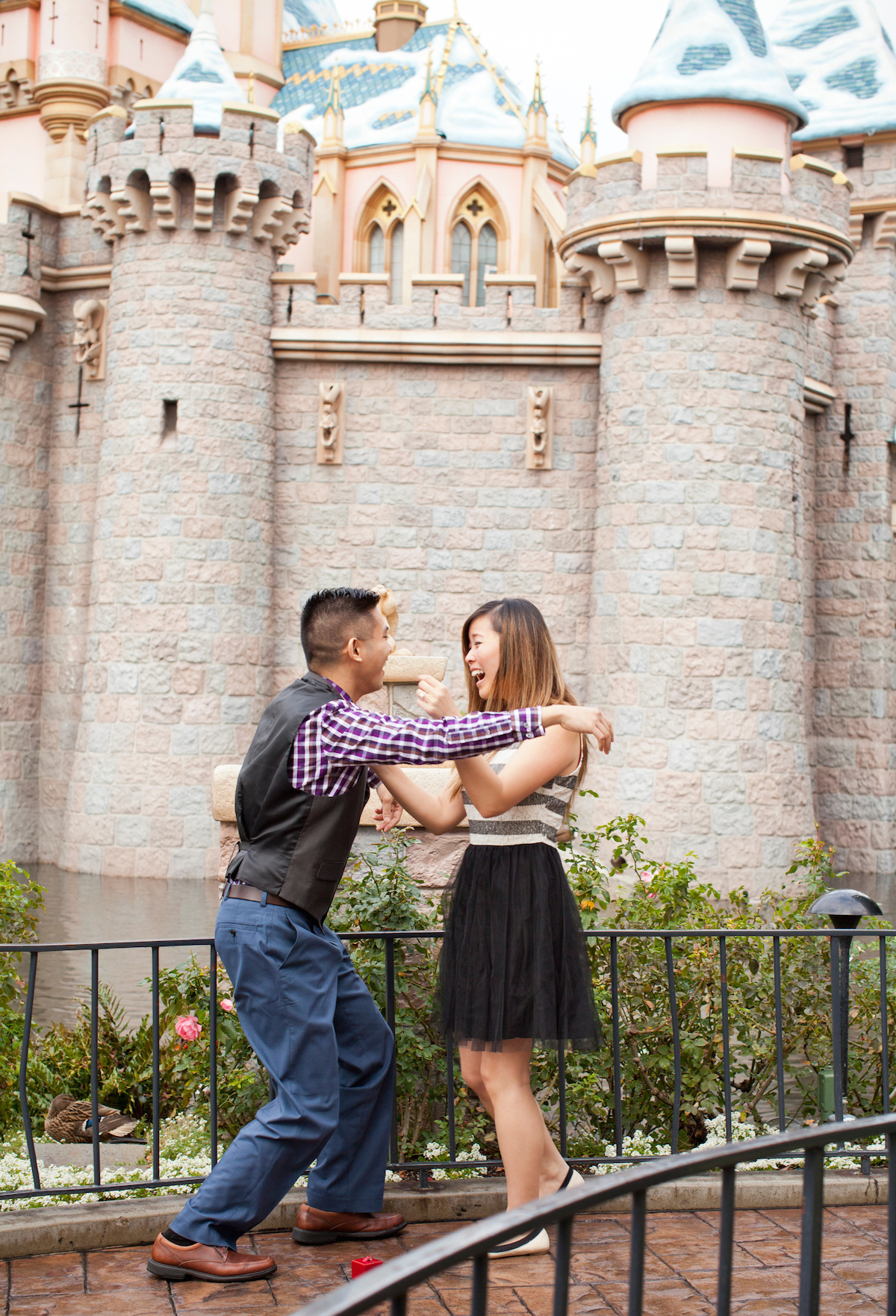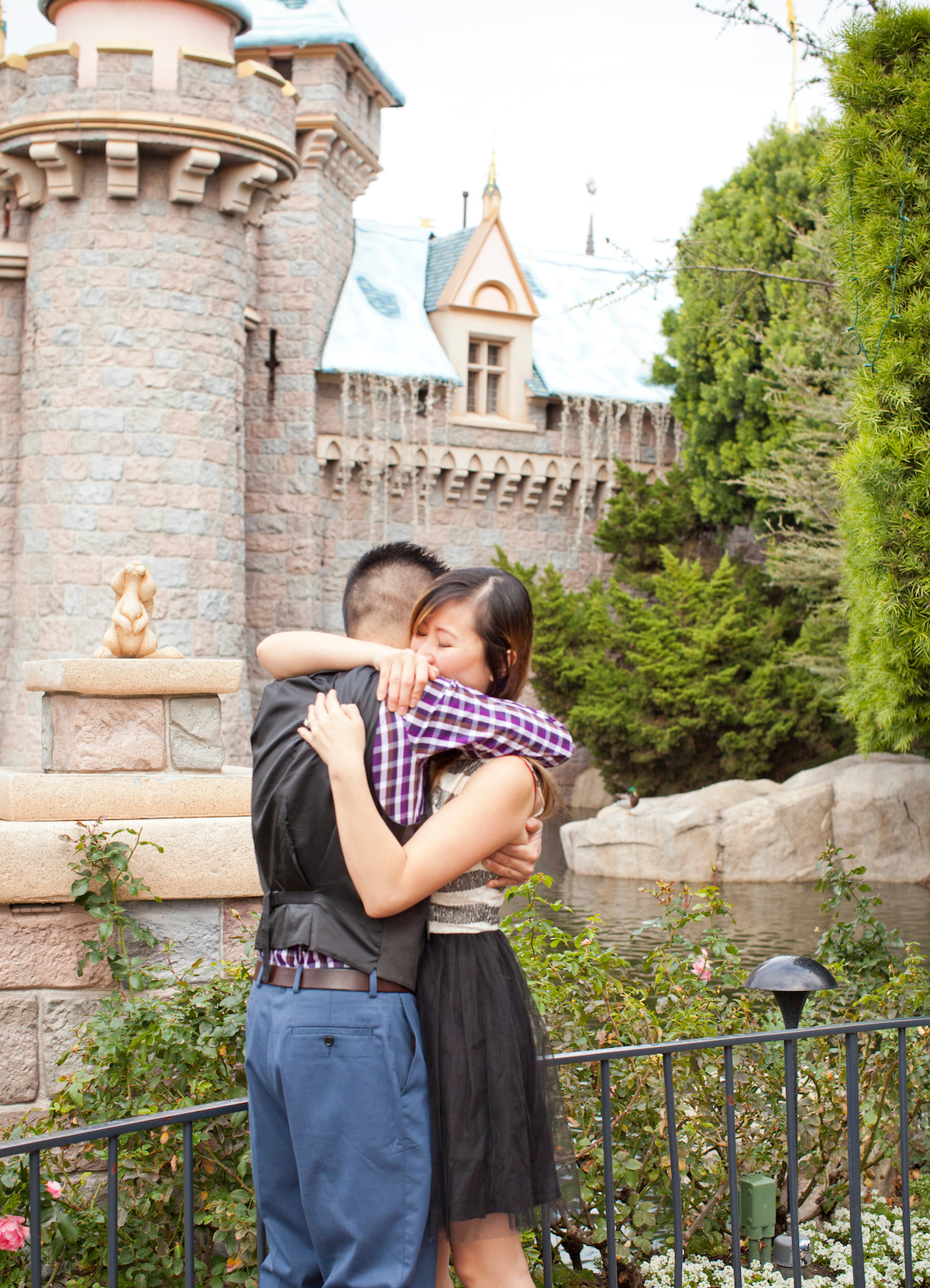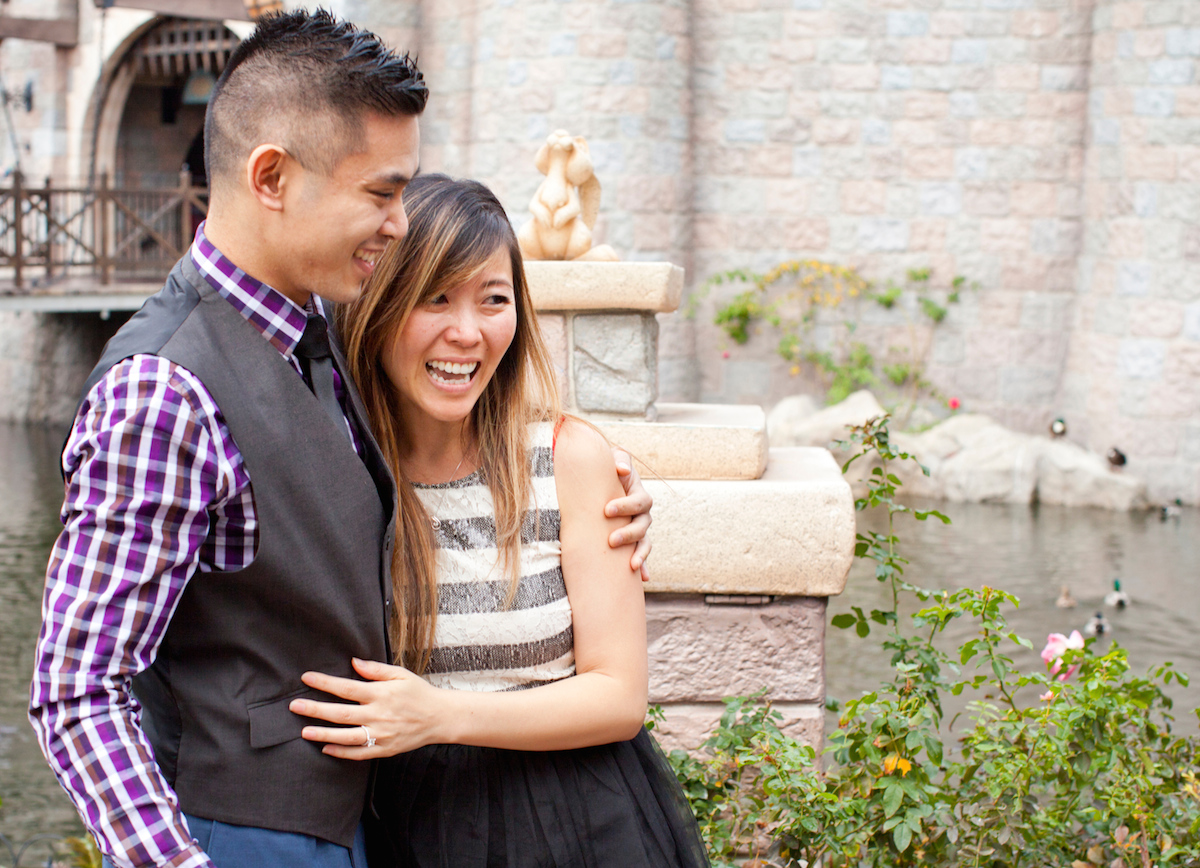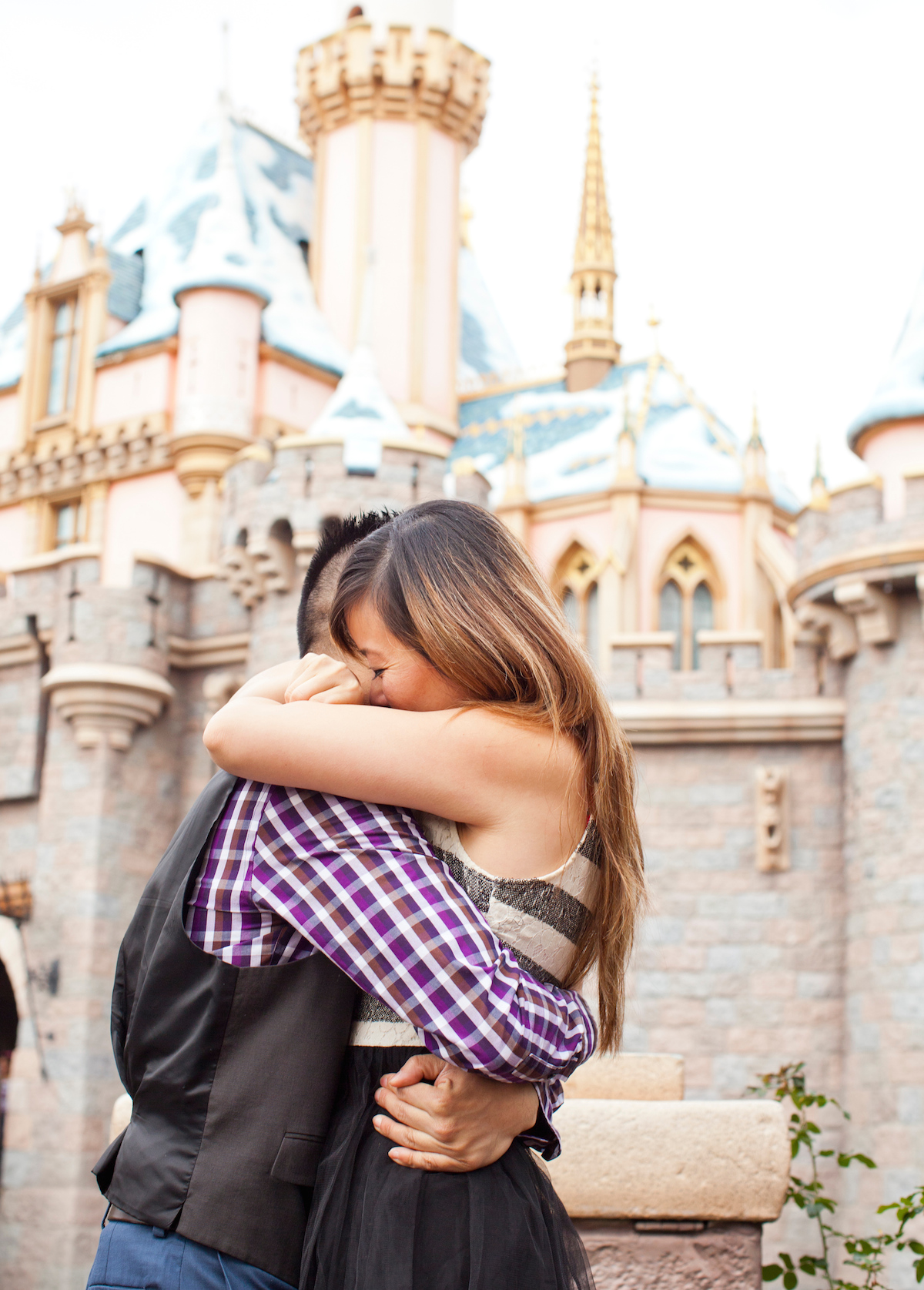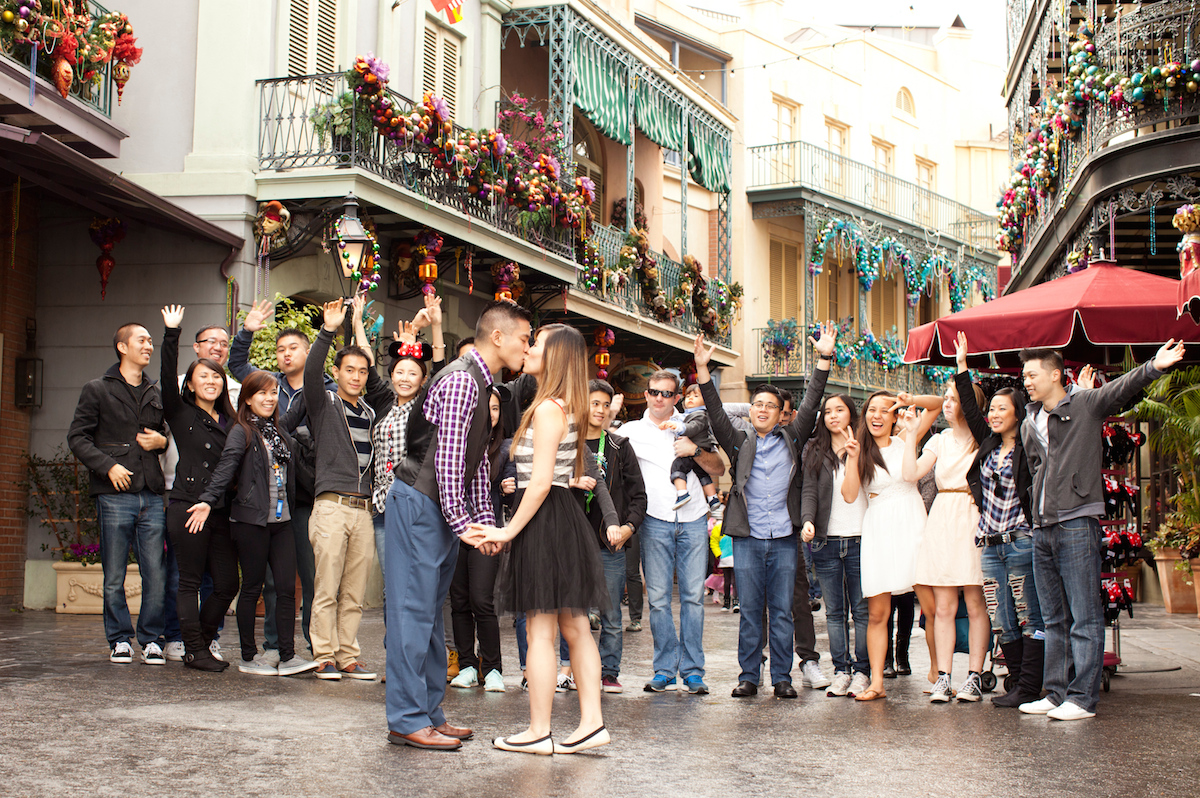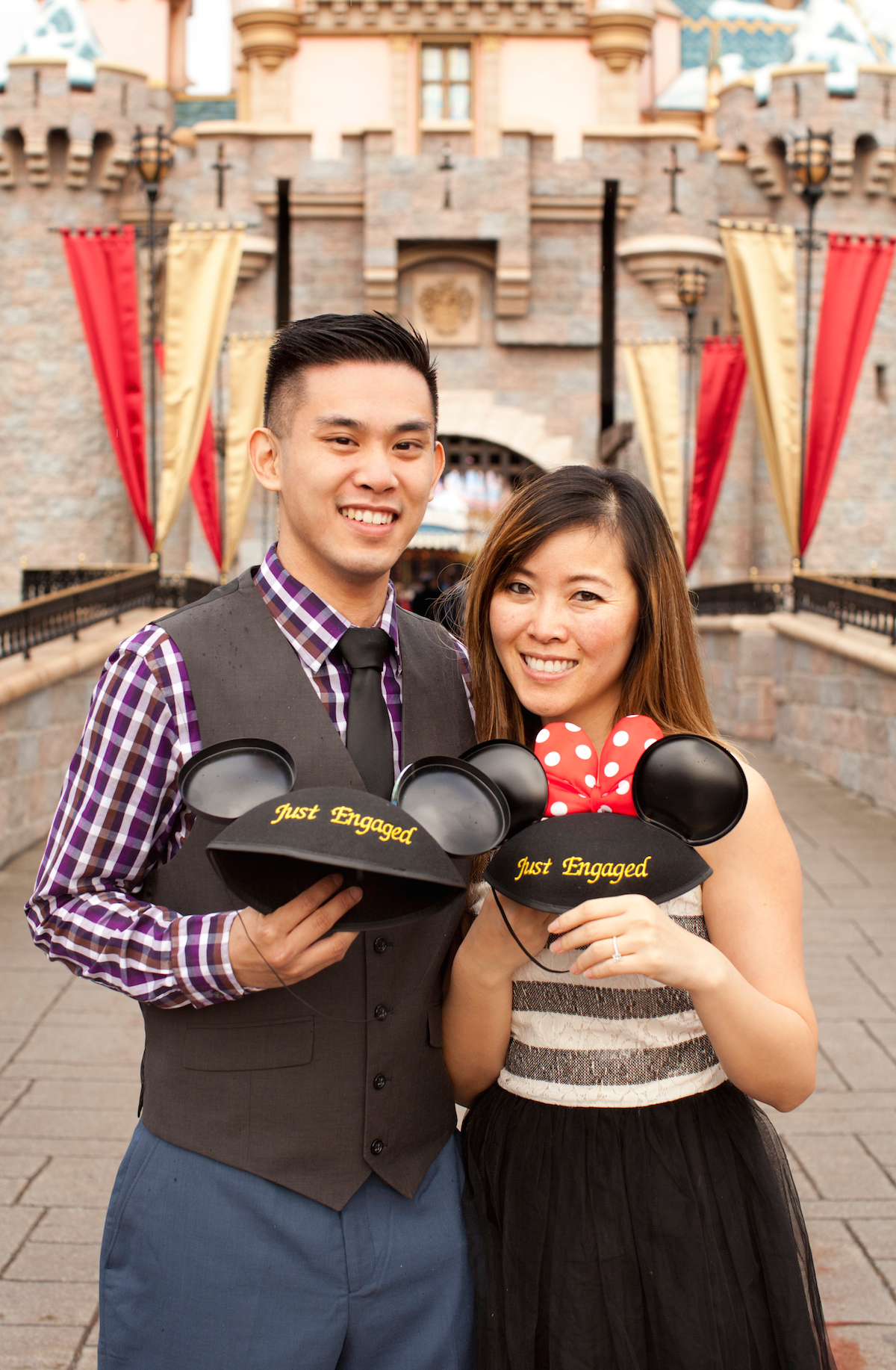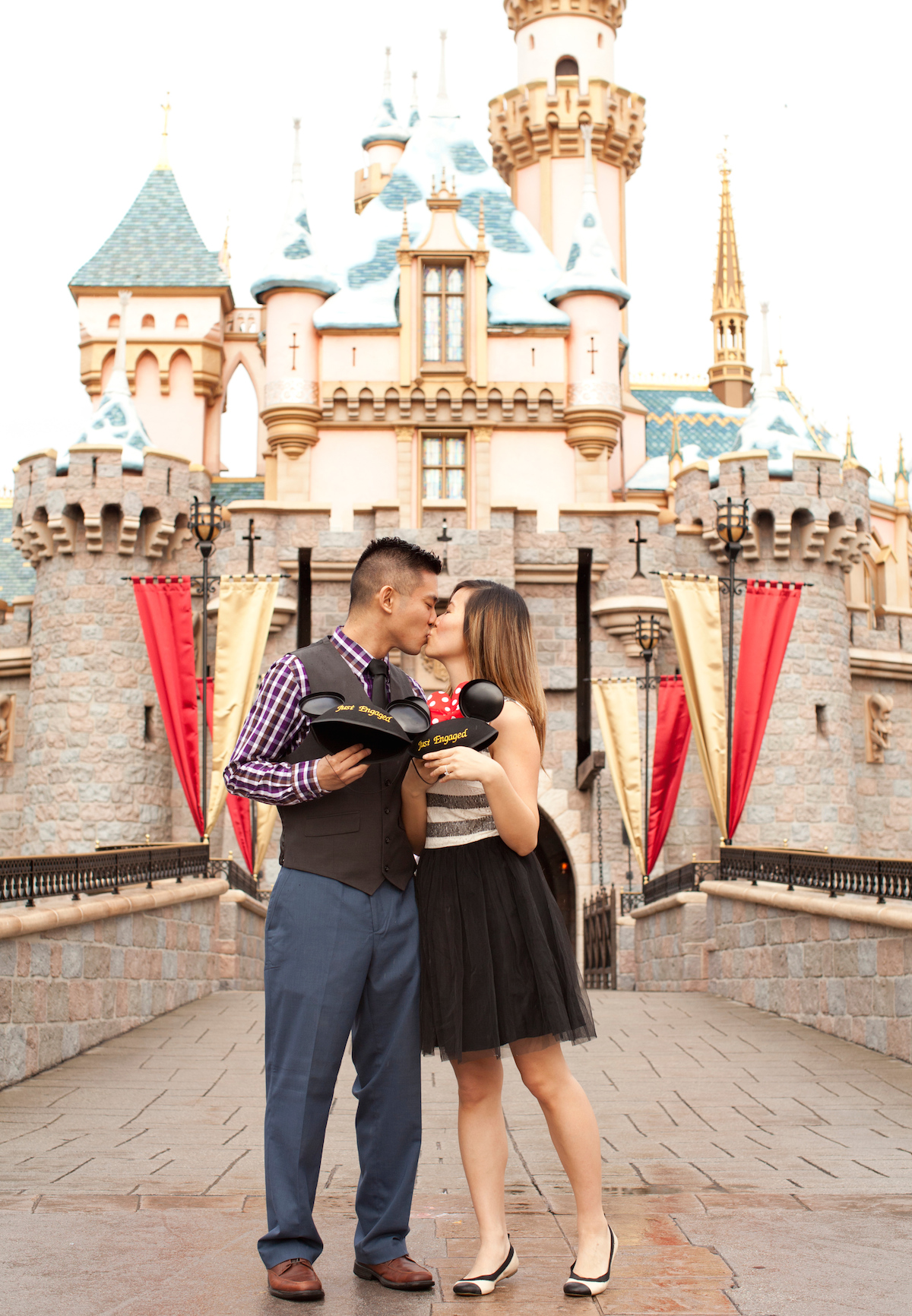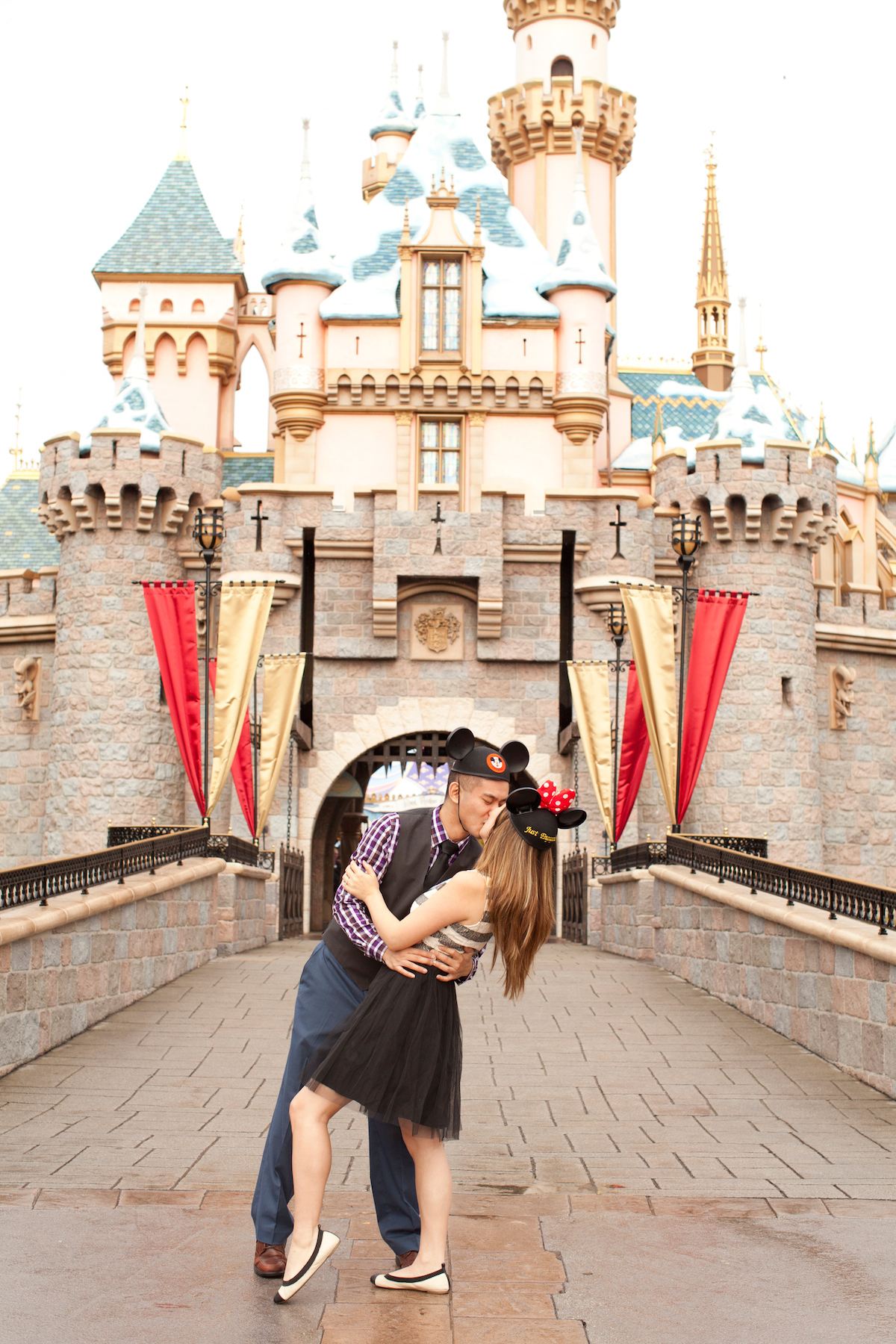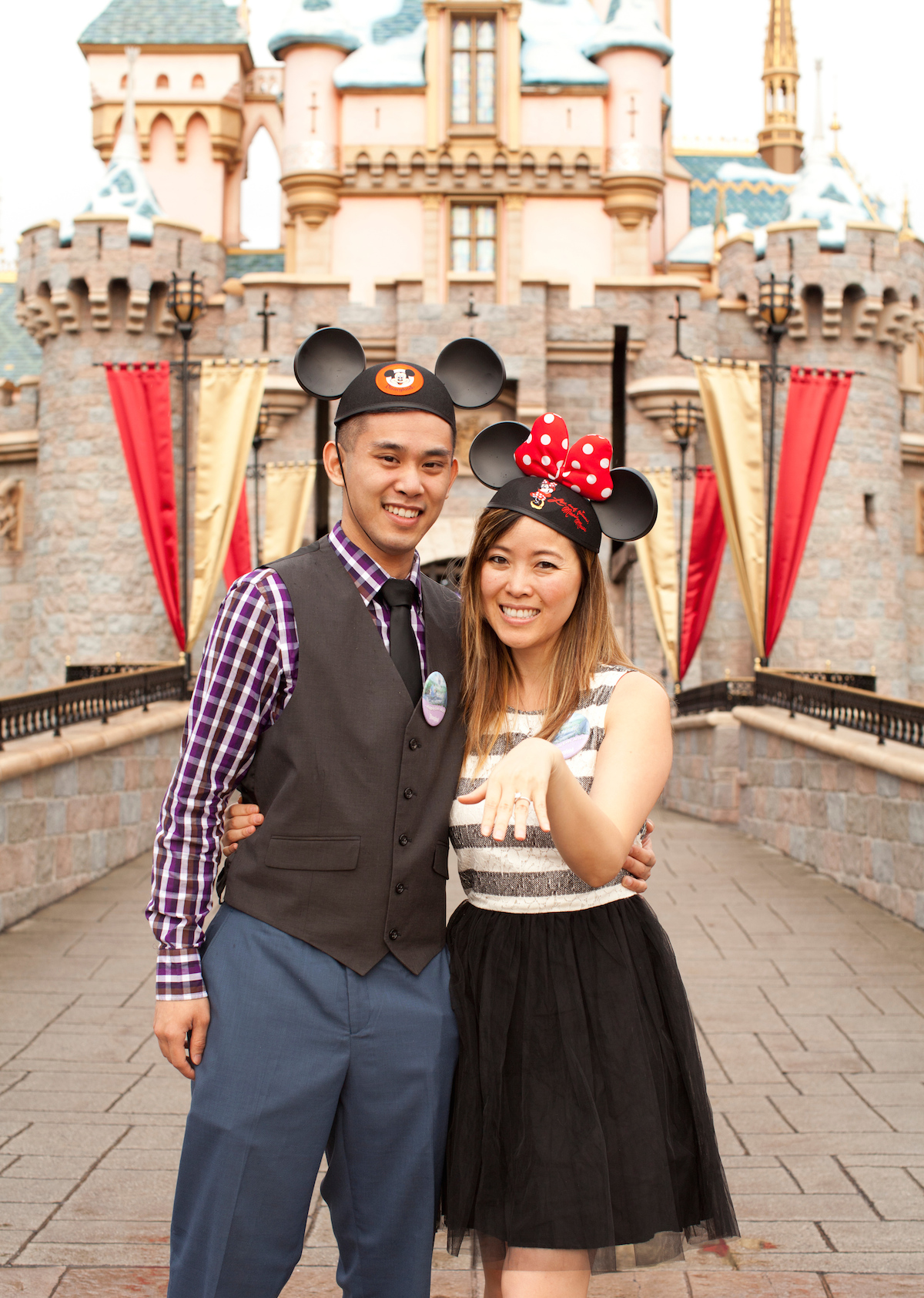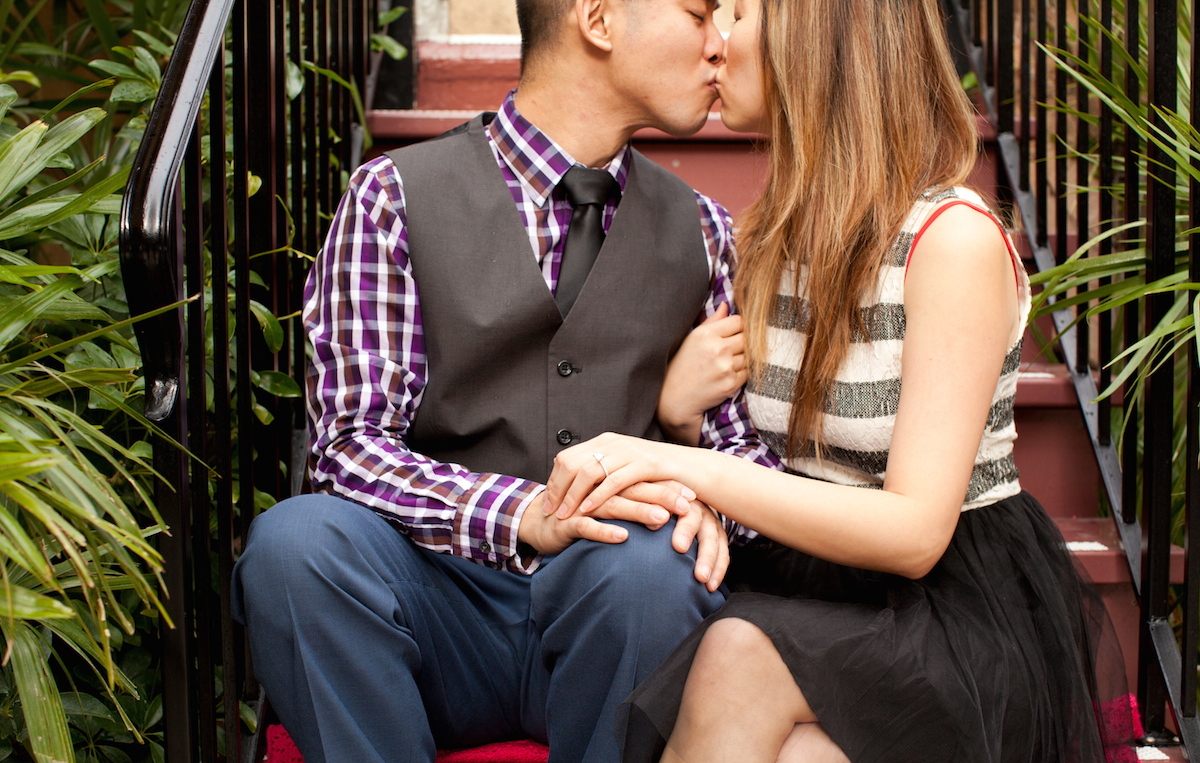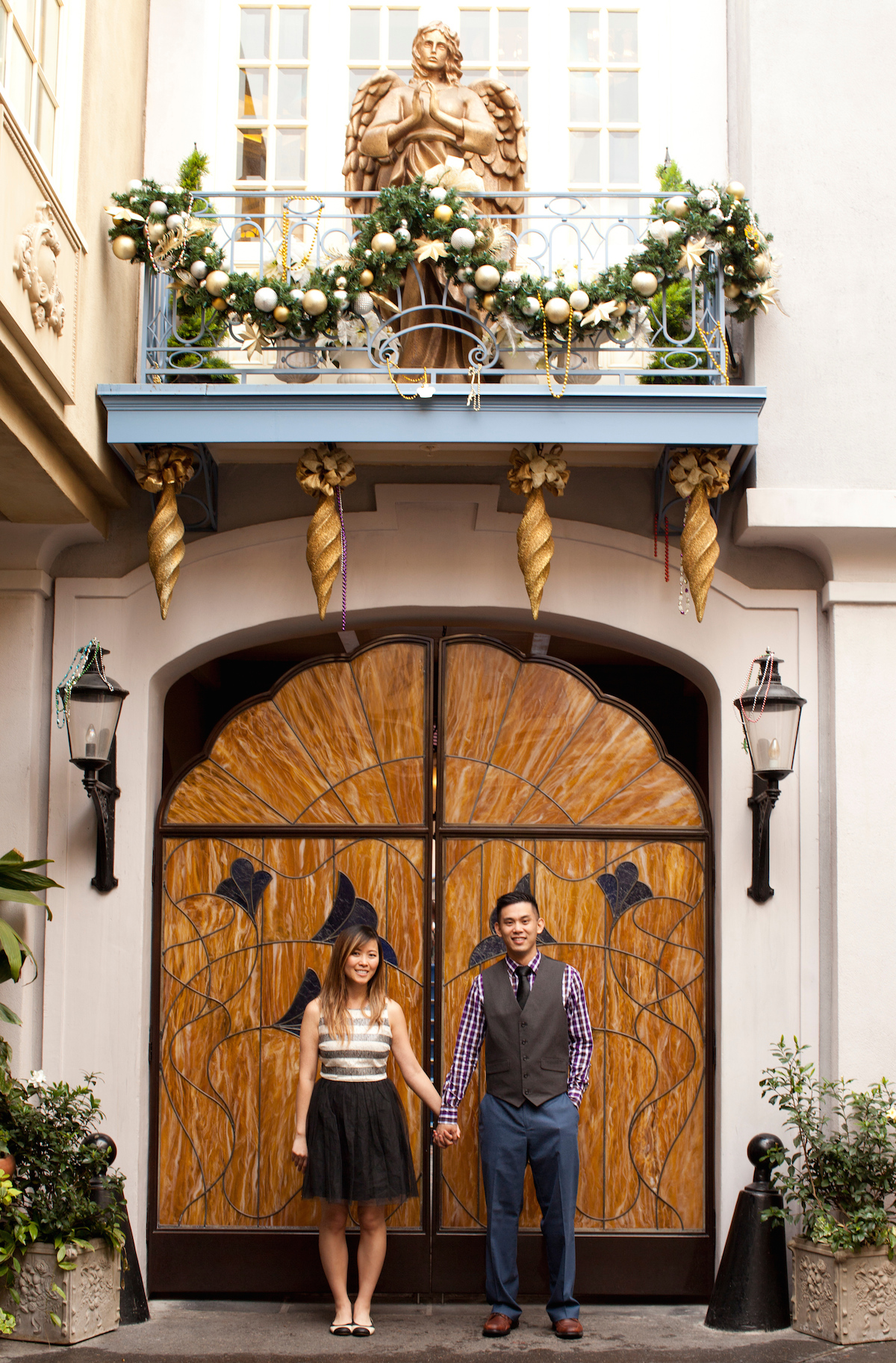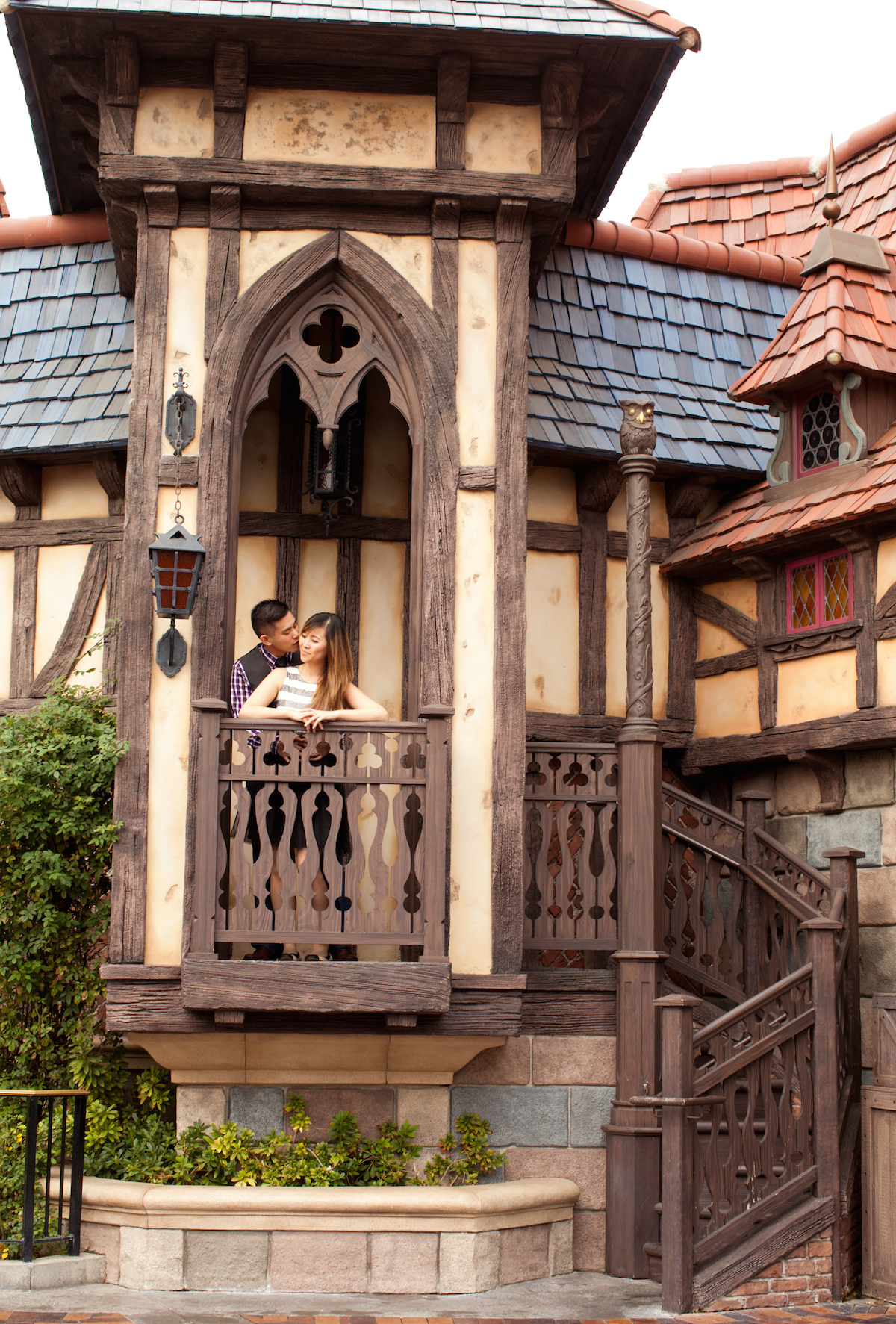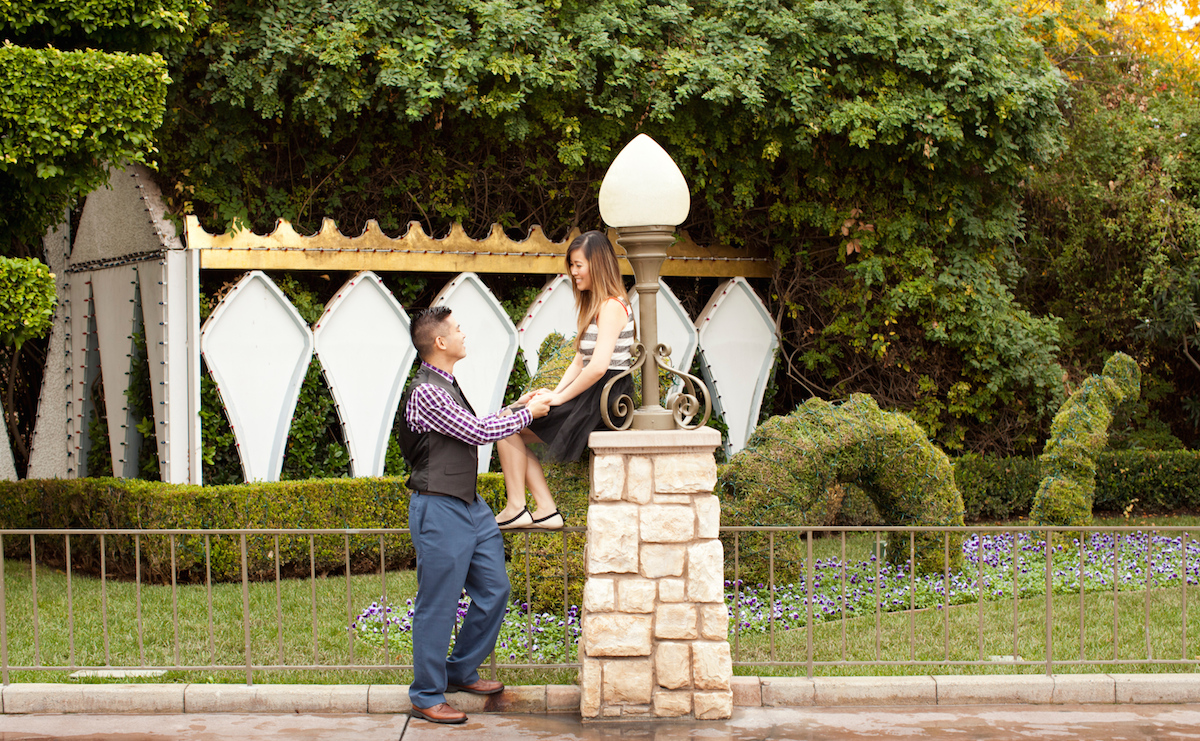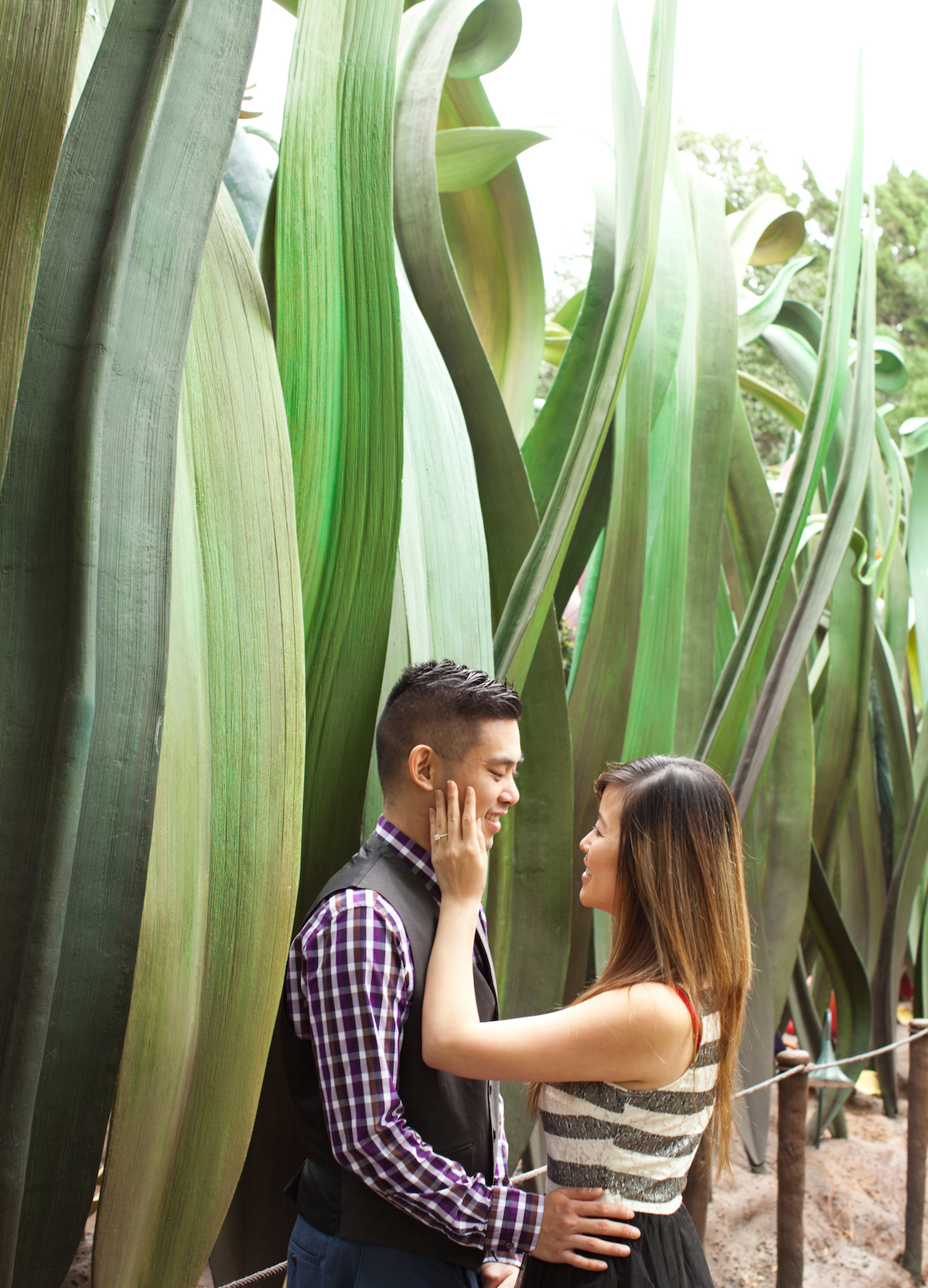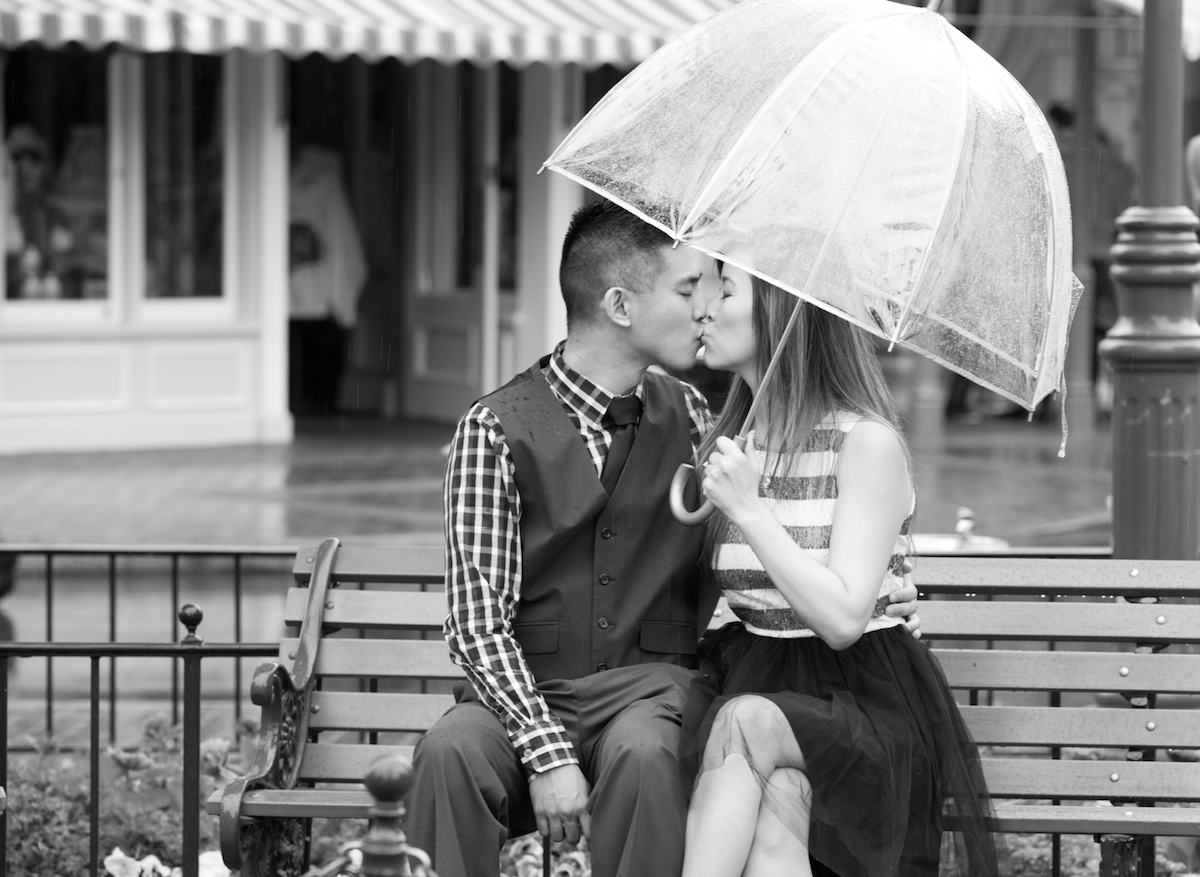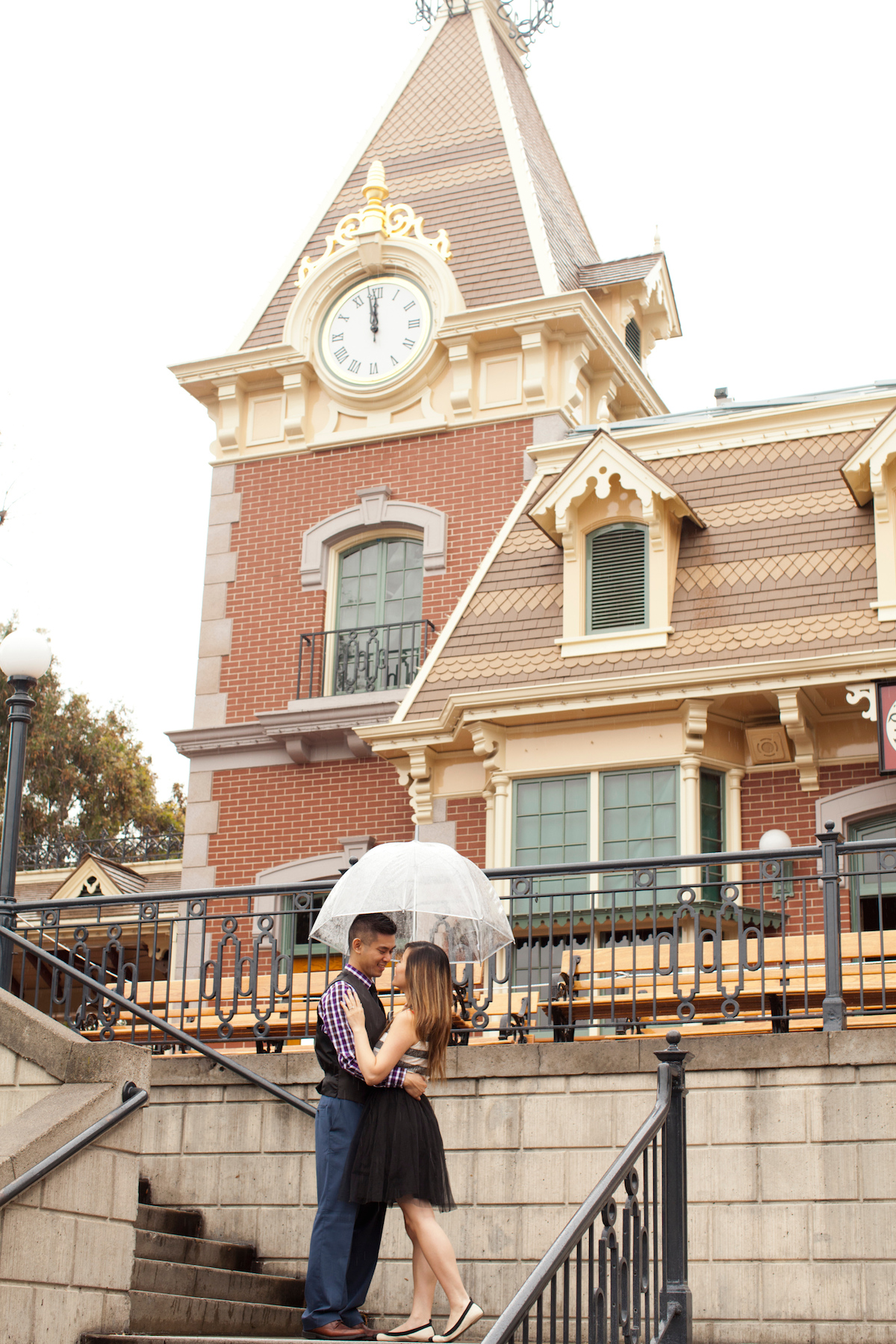 Kenny & Nina, we could not be more thrilled for you! We wish you all the best for your wedding and future happiness! xo
See more romantic proposal stories here.
Spread the love using the Share Buttons below.