Flytographer Trevor, also known as "the most handsome, casual coffee-drinking, photography-loving, bearded Asian man you'll ever meet," gives us his top tips for a visit to his beloved home of Oahu.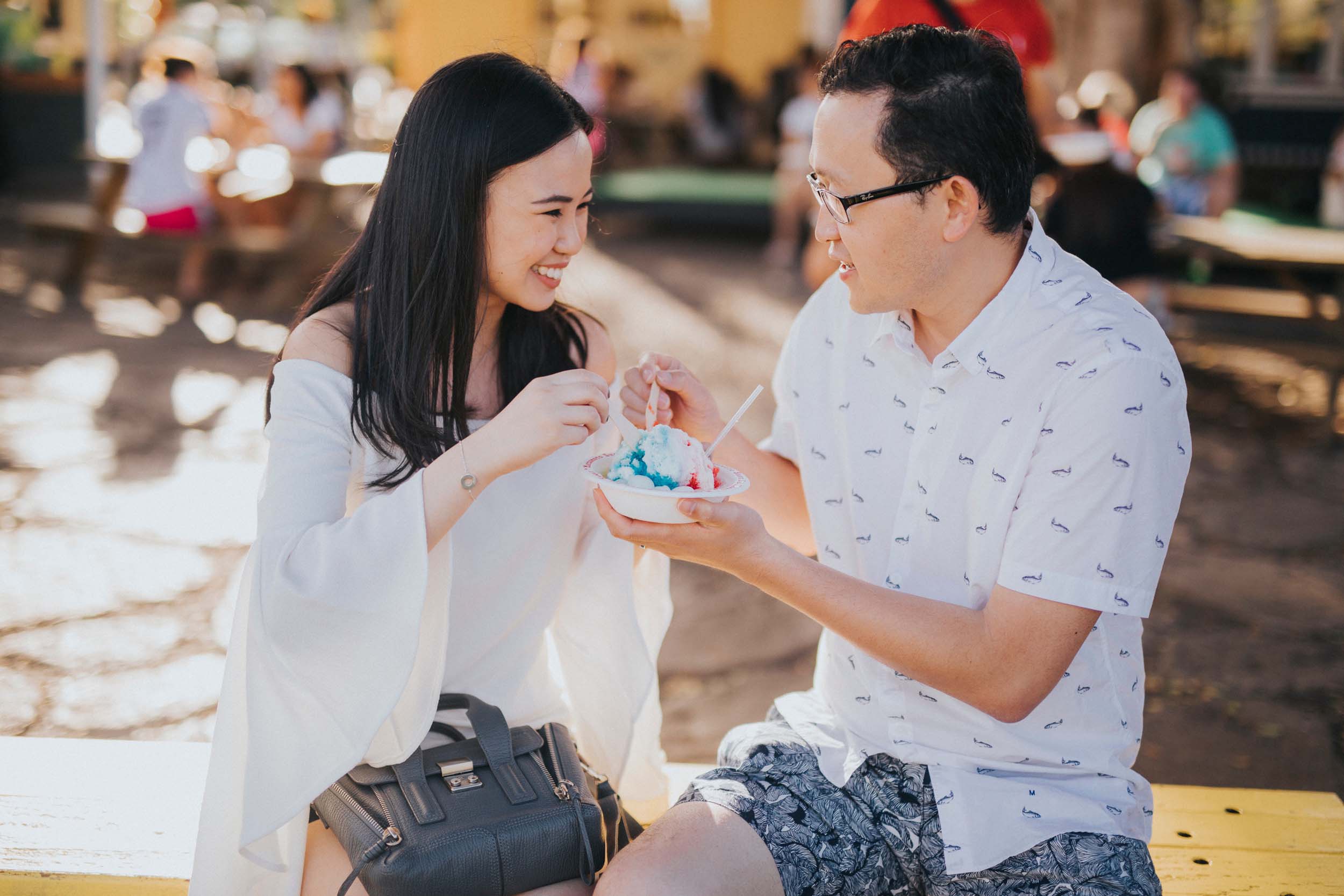 "This was our three weeks late honeymoon. We were not thinking of going at first, but then my husband Teddy brought home a Hawaii brochure. Two weeks of convincing and guilt-tripping later and we booked the trip." – Madeline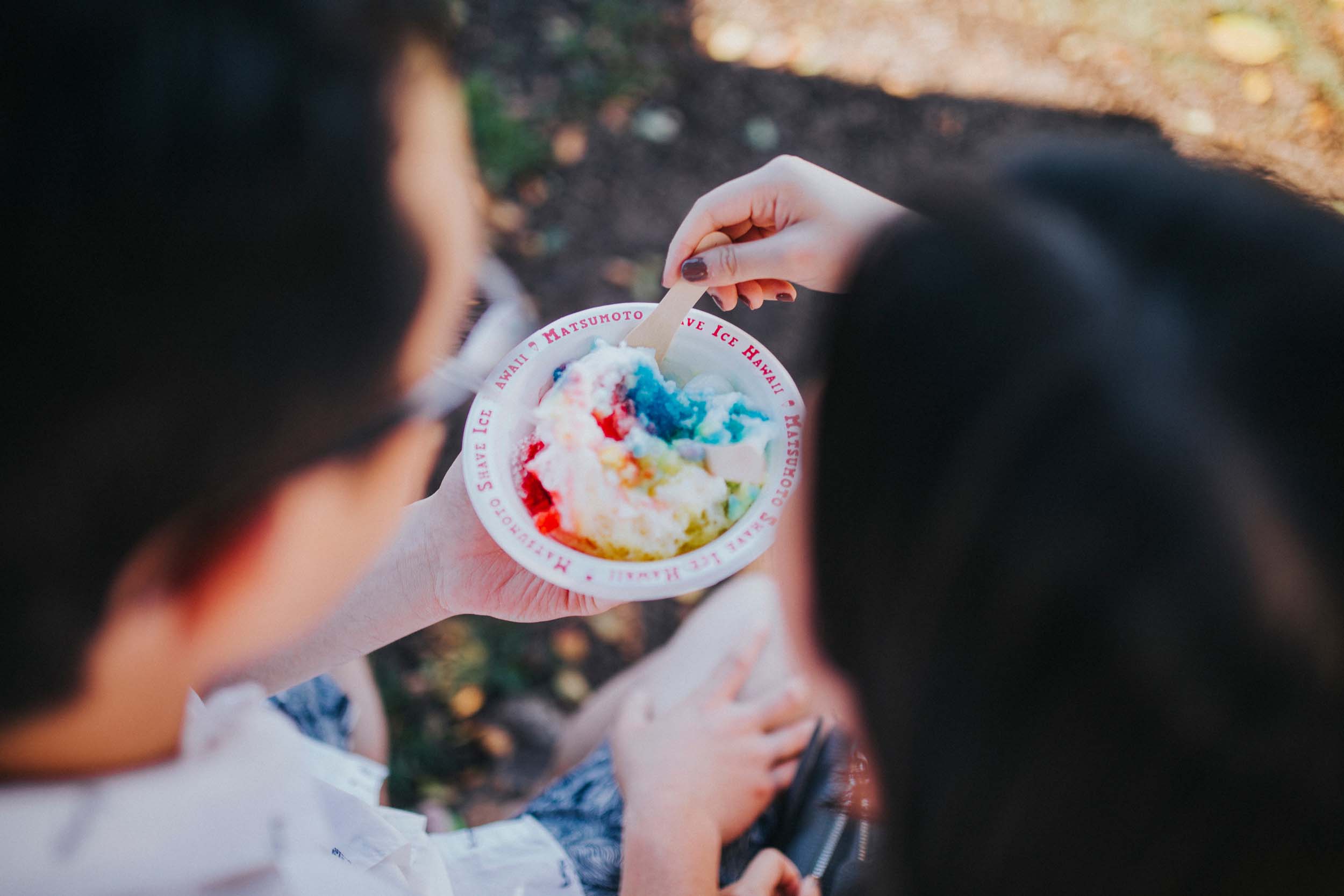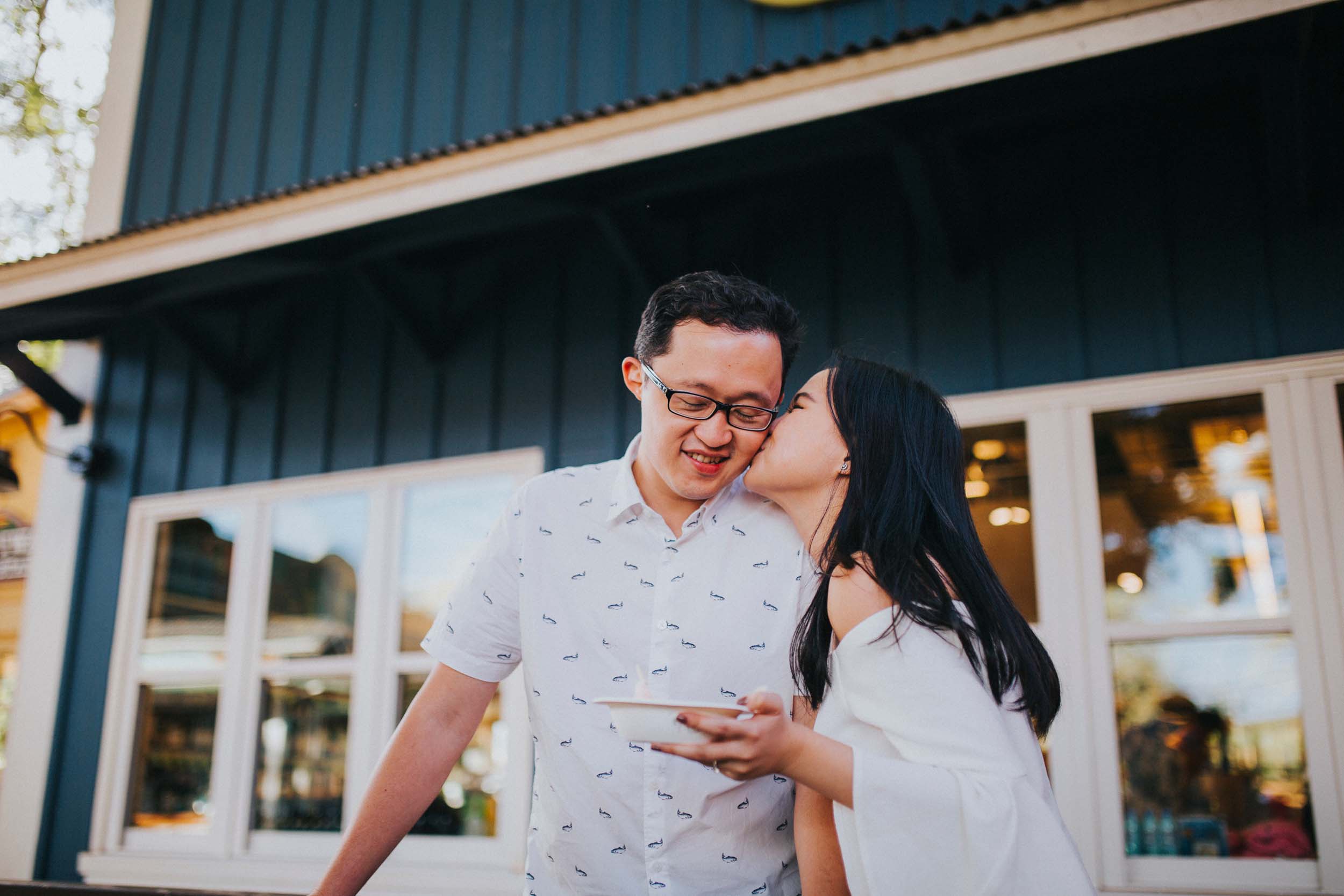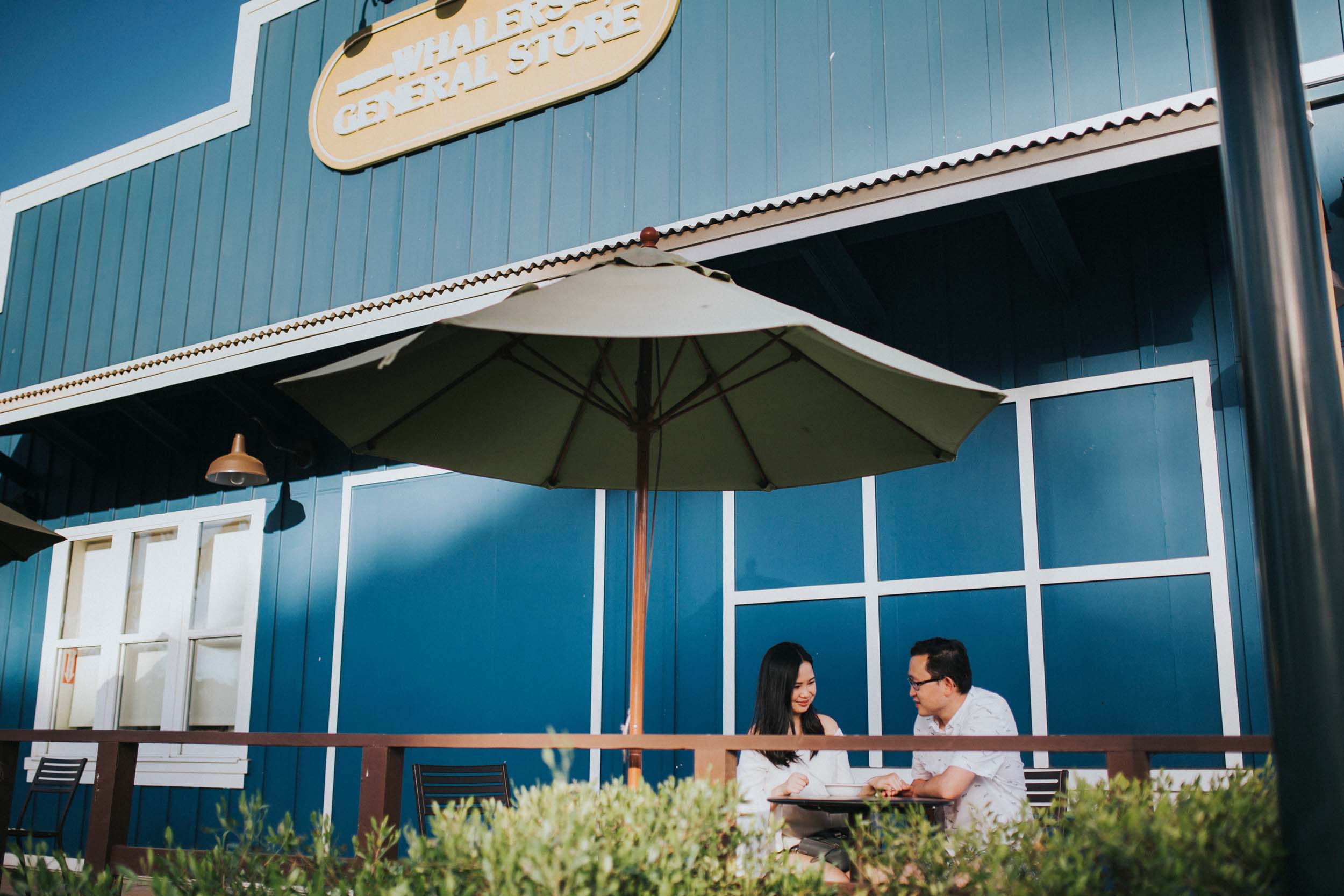 Best Restaurants in Honolulu
Highway Inn
Oahu, one of eight of the main islands, has the highest population. Here we have TONS of awesome food to eat from many different cultures. But if you're looking for some great Hawaiian food, check out Highway Inn. It has all the traditional Hawaiian and local flavours. I recommend the 'Smokin' Loco,' a twist on the Loco Moco – HEAVEN IN YOUR MOUTH.
Matsumoto Shave Ice
Once you get up to the North Shore after all the sightseeing along the East Coast, get some shave ice at Matsumoto in Haleiwa! Afterward, head over to the famous Sunset Beach for a beautiful Hawaiian sunset.
Must-try Dishes
Honeymooners Madeline and Teddy recommend Ono Seafood for the best poke, Musubi Cafe Iyasume for the bacon, egg and avocado Spam musubi and Steak Shack for good steak at a great price right in front of the beach!
Traveller tip: Share your food – the portions are huge and then you can eat at more places and try a greater variety of food!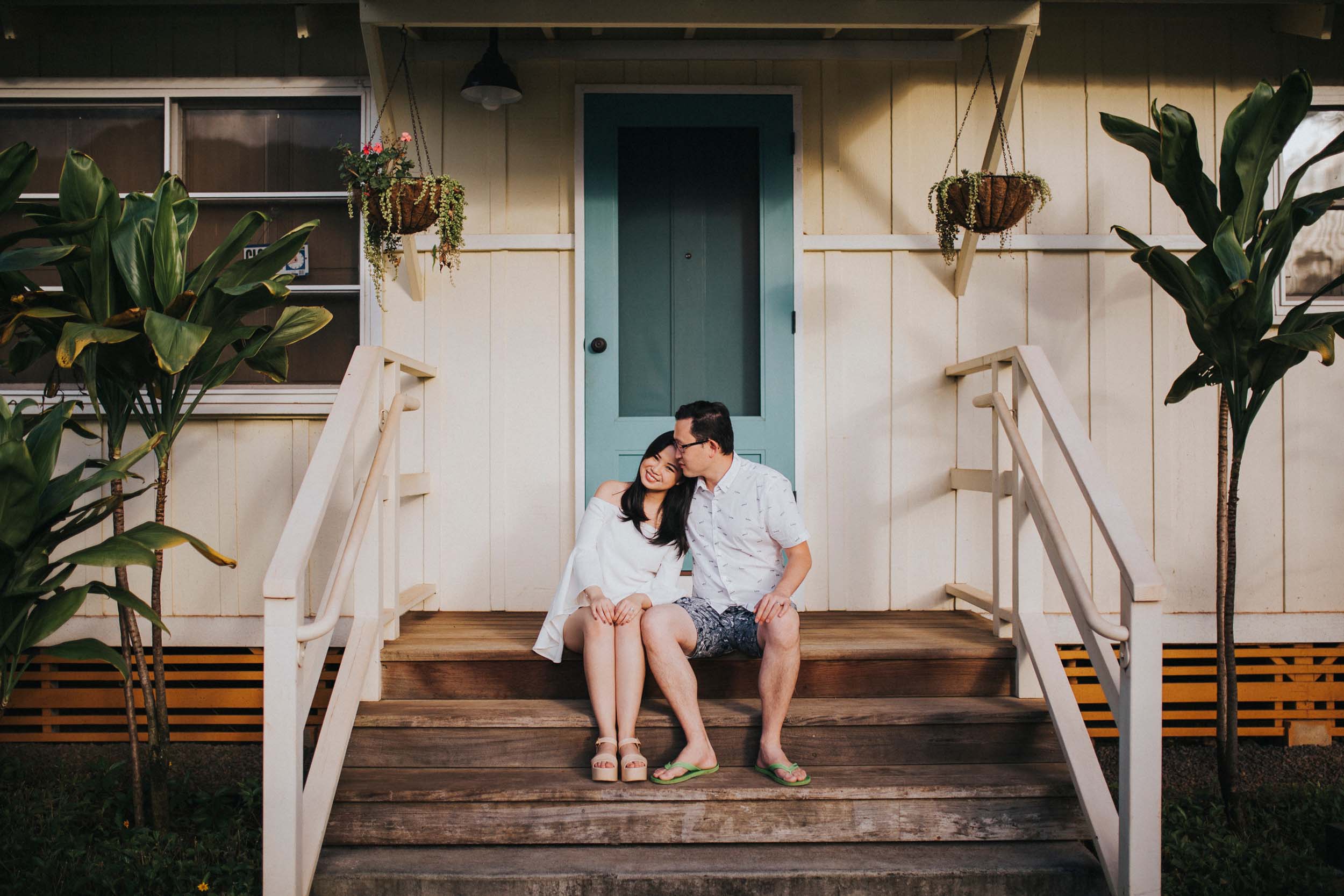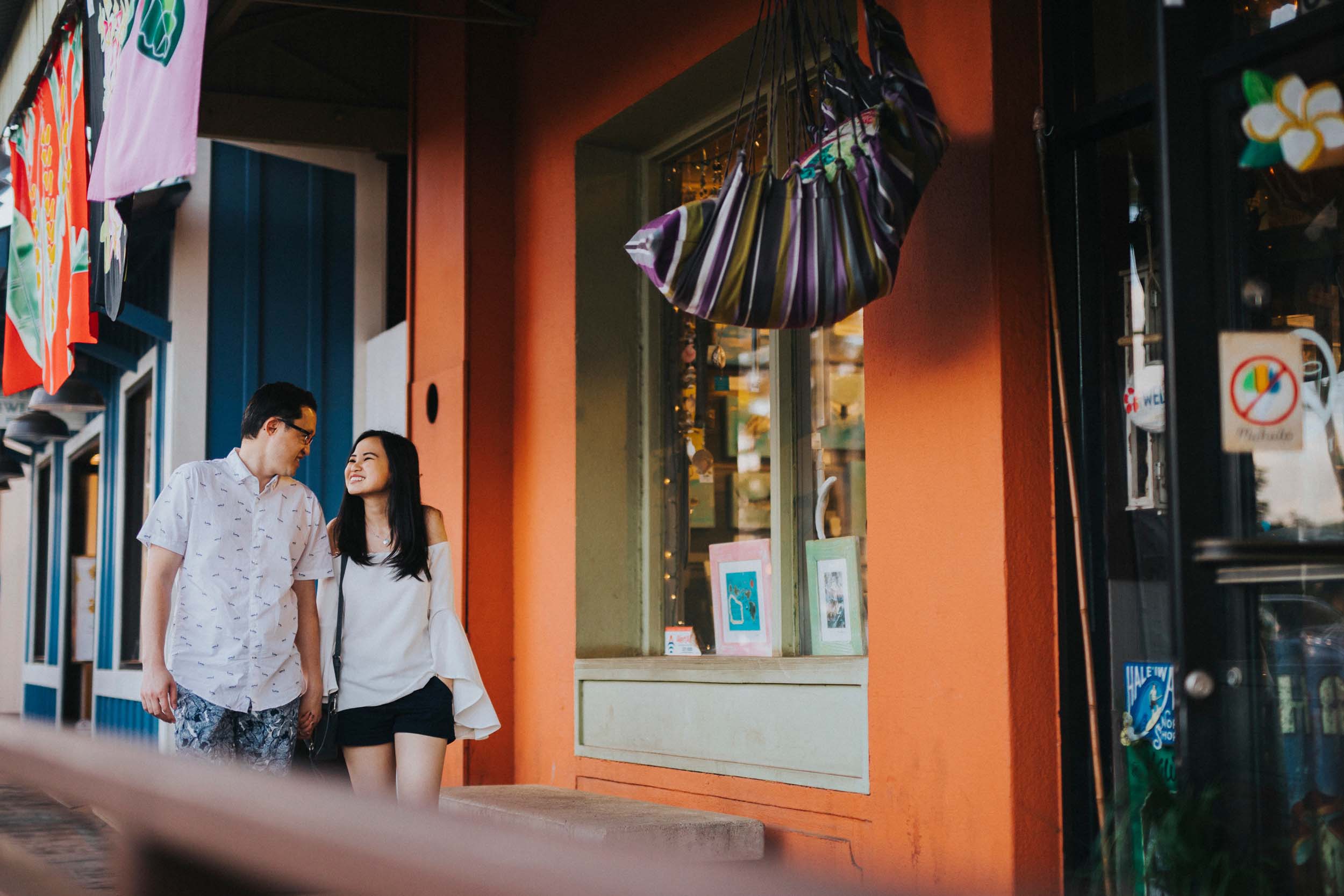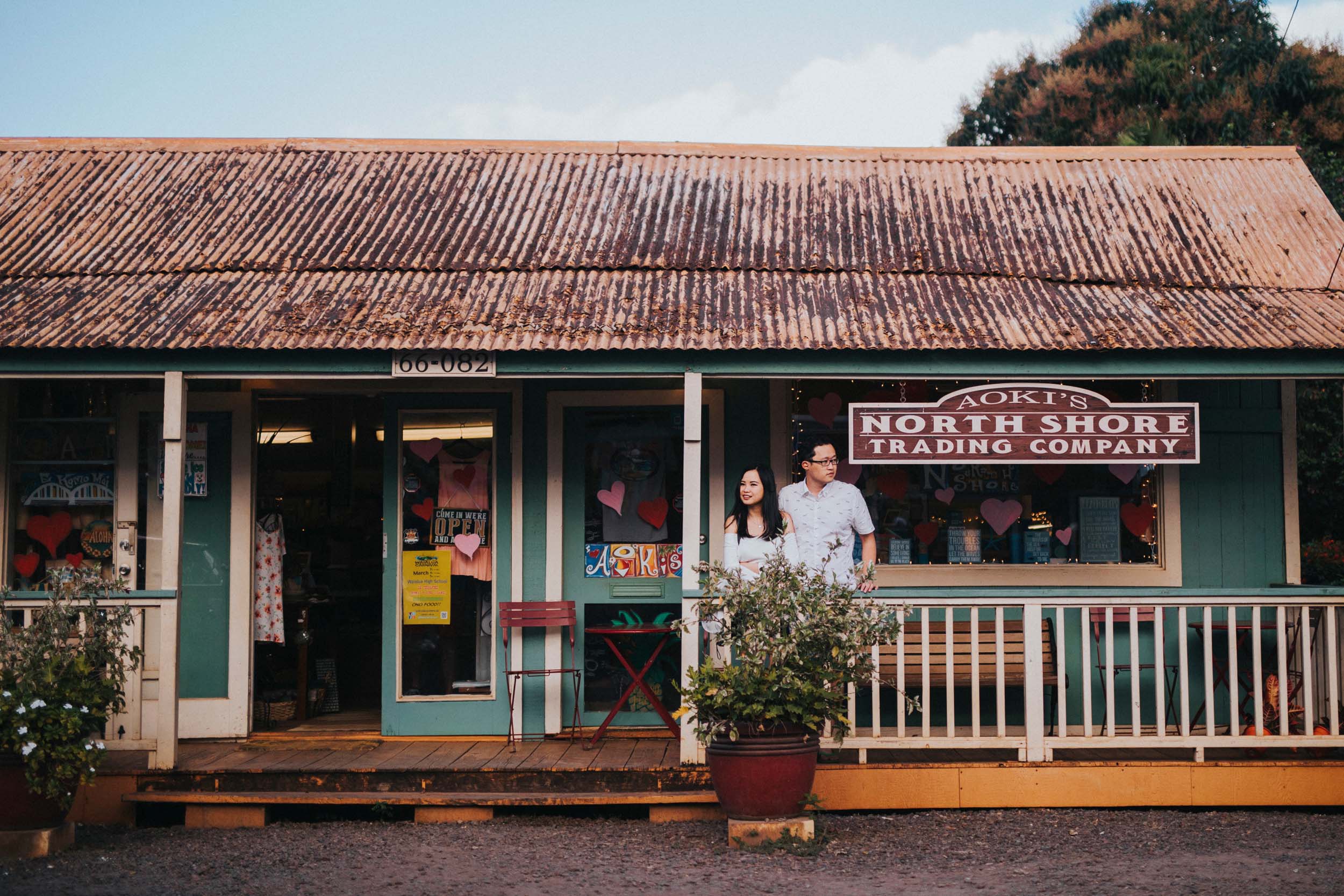 Must See Attractions in Honolulu
Rent a car
One of the best things to do is to rent a car or pay for a round island tour. (The advantages of renting a car is that you get to stop wherever you want to!) Head up the East Coast toward the North Shore for plenty of beach and ocean. While you're up there, stop by Giovanni's for some shrimp plates.
Traveller tip: Get on the Waikiki Trolleys. It's a great way to see the island as a whole.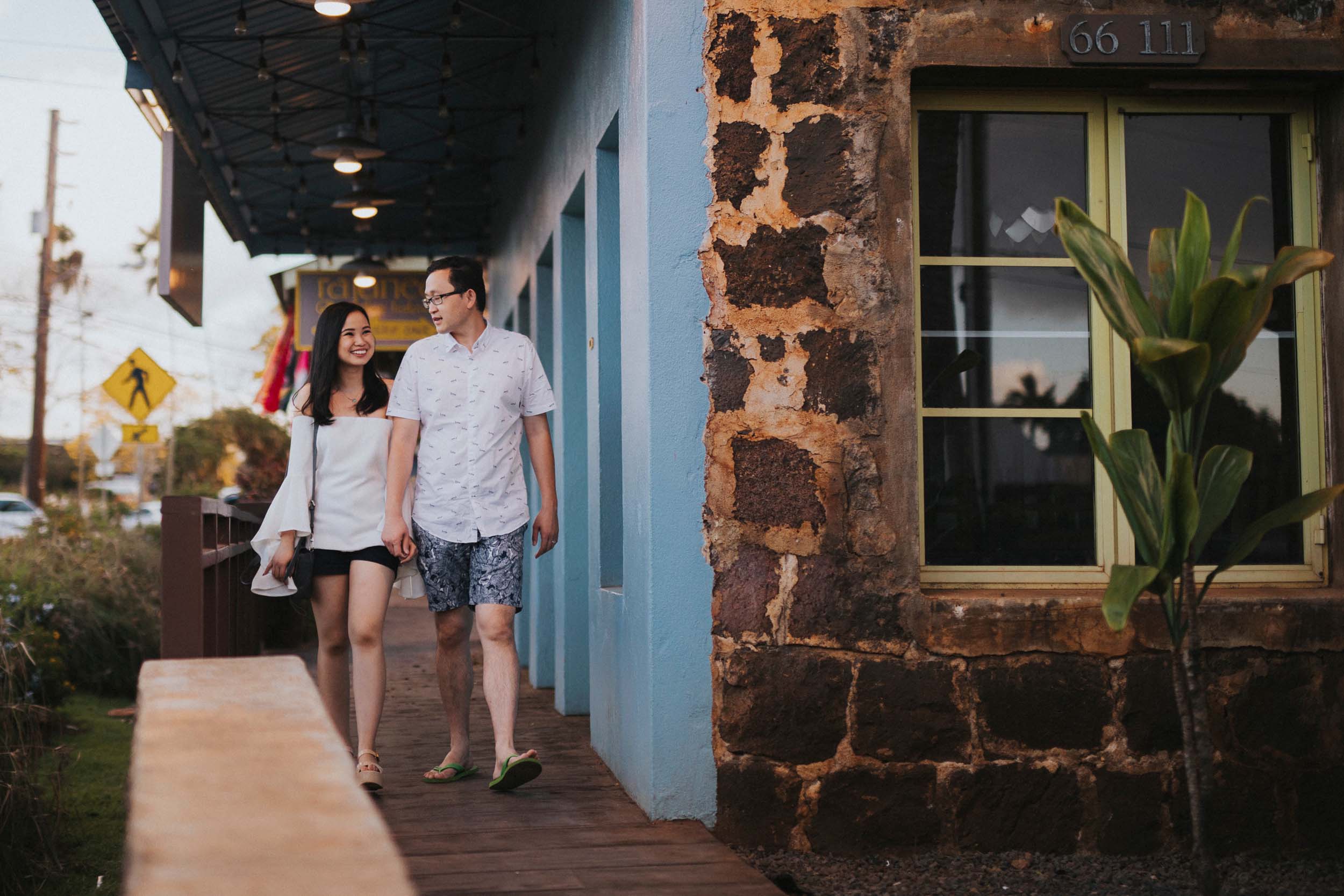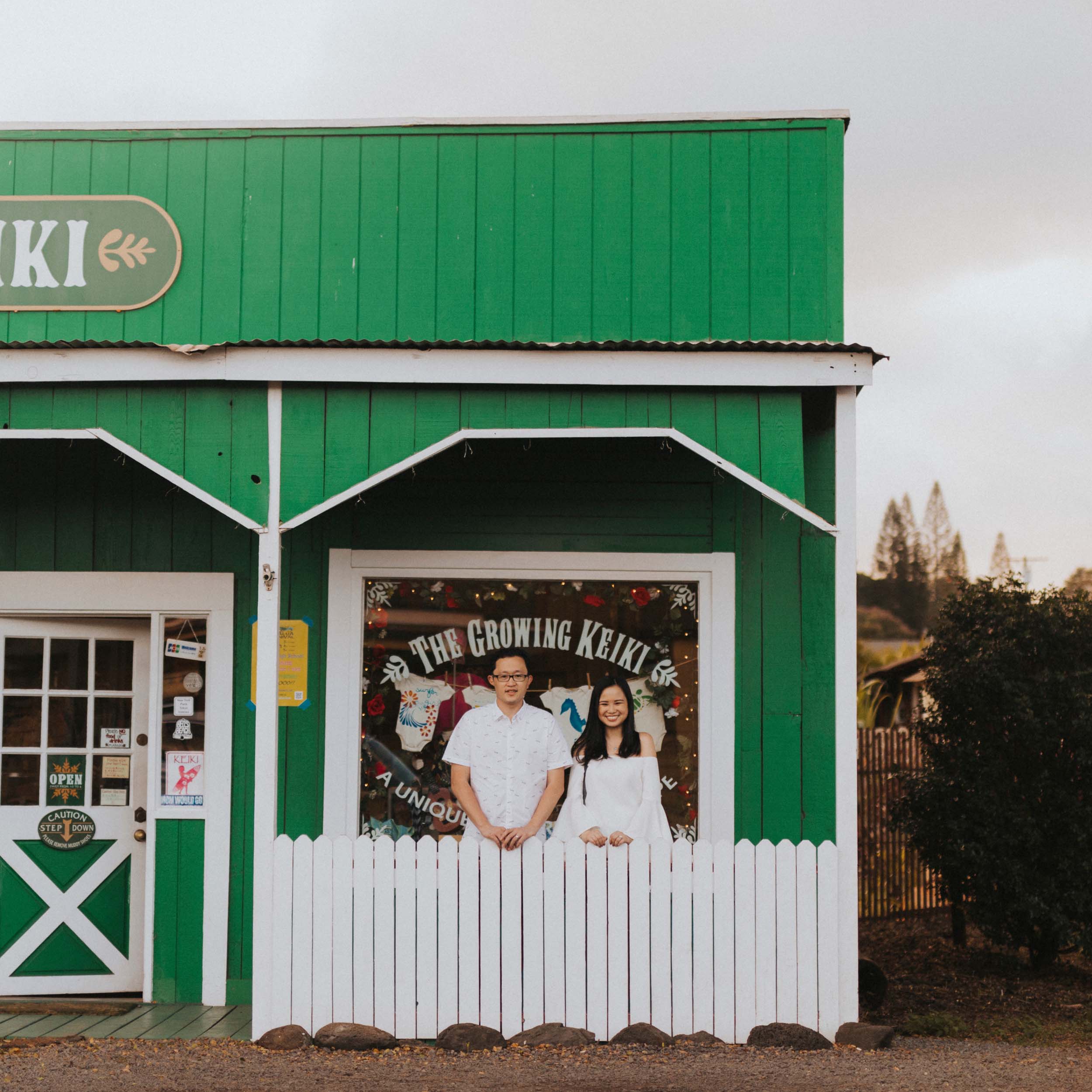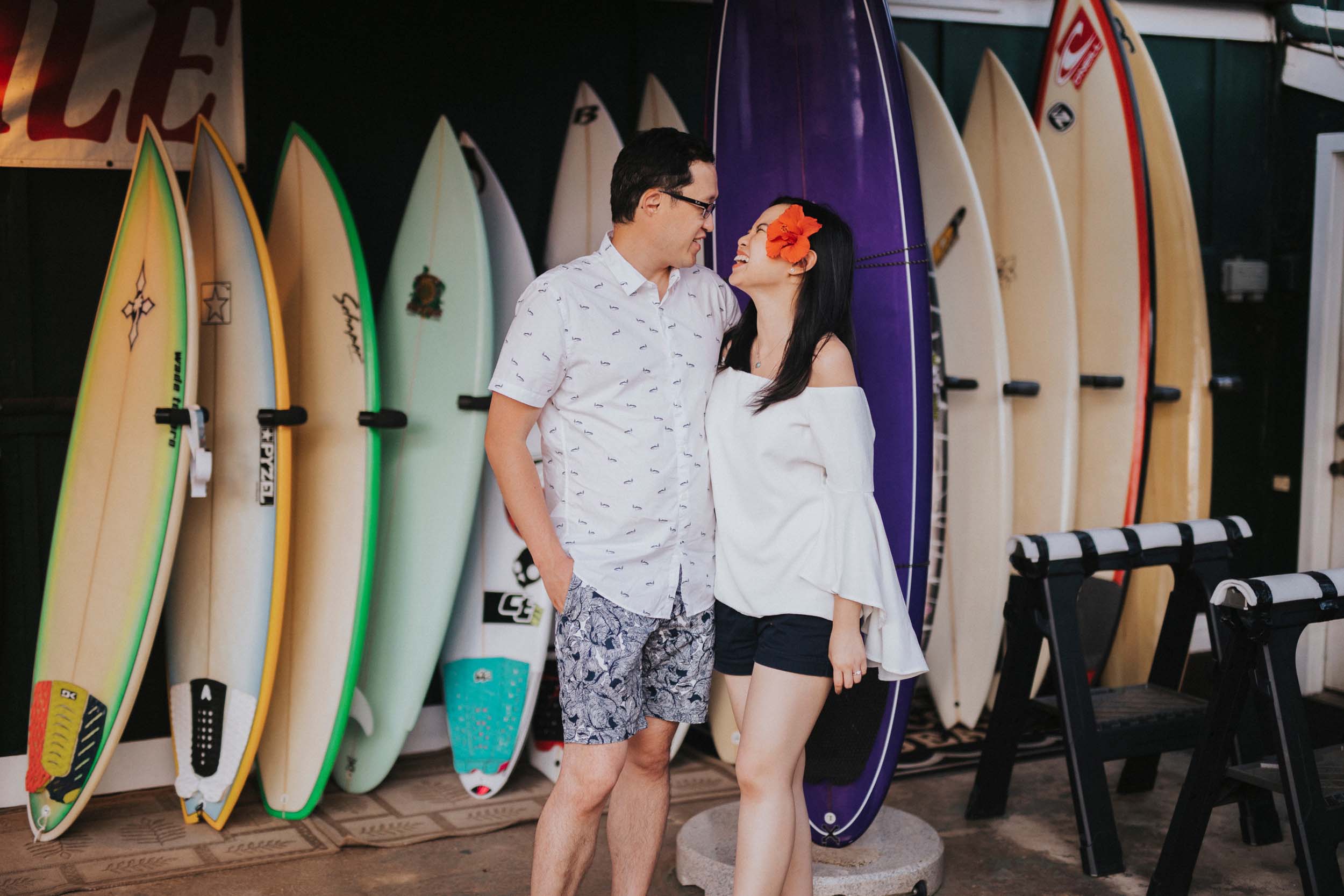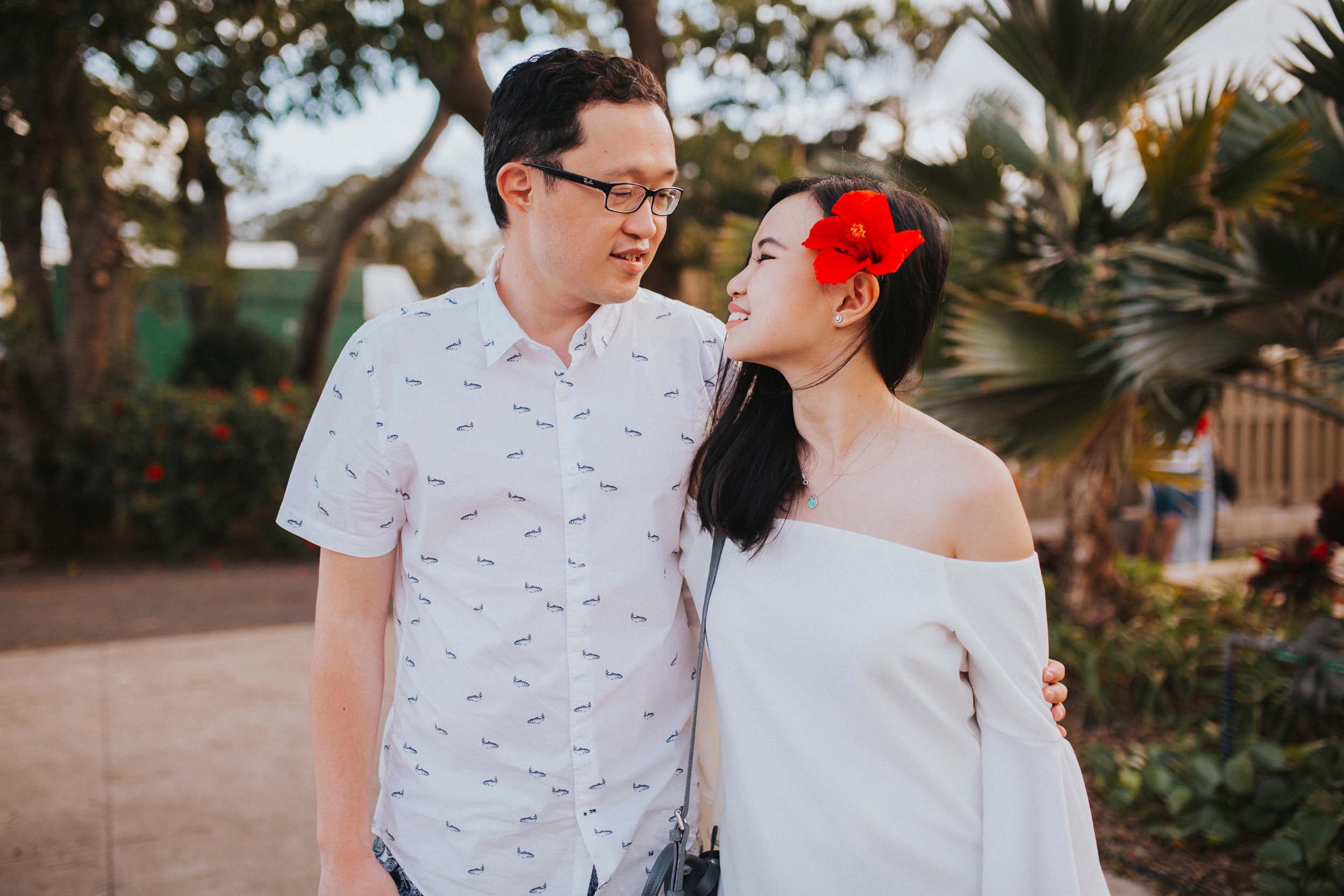 Things To Do in Honolulu
Hike Diamond Head
"Our favourite memory has to be hiking up the Diamond Head Crater. I am not very sporty, so Teddy was concerned that I would get tired, but I proved him wrong. We did it! We both reached the top and honestly, it is worth the climb."
Capture the memories
"We had so much fun doing our honeymoon photoshoot with Trevor! Teddy and I were quite nervous about this shoot, but Trev made it so easy and effortless. Beautiful photos and new friends made – what a way to spend this holiday! Plus he gives great food suggestions, too. Mahalo, Trevor!" – Madeline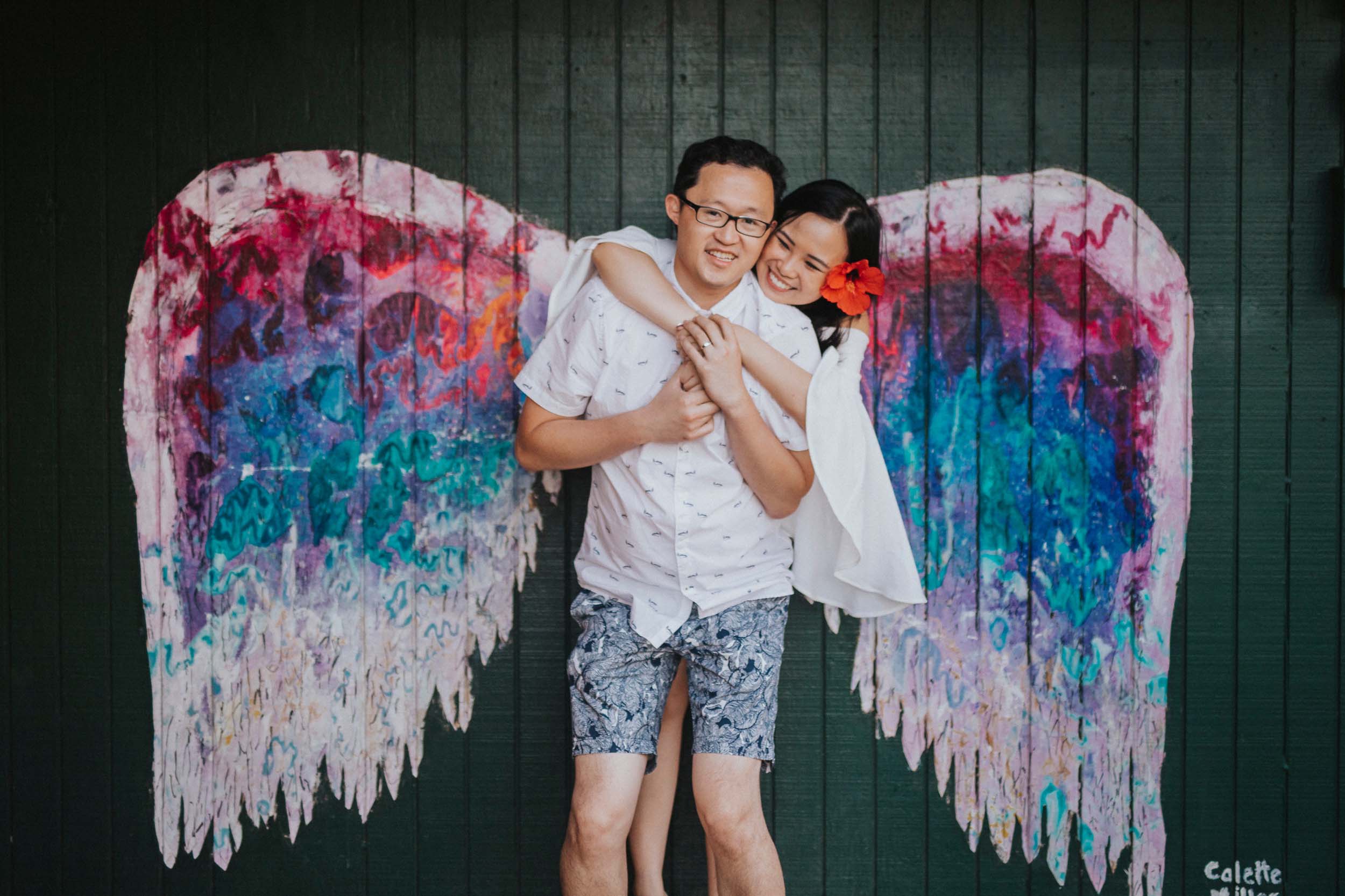 Flytographer: Trevor in Honolulu