See more: Top 5 – Photo Tips – Team Flytographer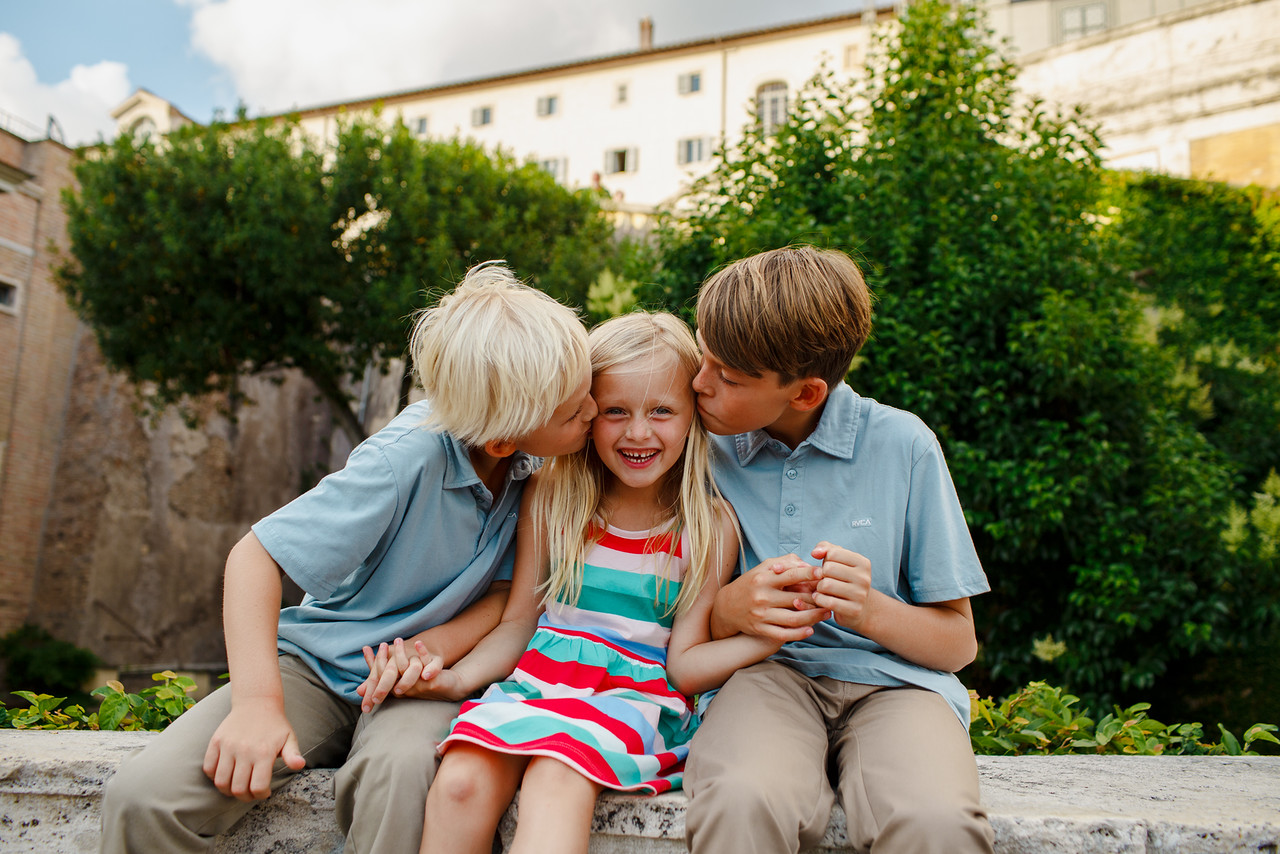 Flytographer: Monica in Rome
Vacation memories are so precious, and it's important not to let them slip away. When you don't have a Flytographer handy, capture the unforgettable moments with our top 5 photo tips from our worldwide experts.
---
"Light is everything! Choose a time of day when the light is softer and more flattering, such as two hours before sunset or early in the morning. The advantage of early morning photos is that popular locations can also be less busy. Also, embrace cloudy weather – it provides great light!"
"Instead of going for super-posed photos and making the kids grumpy, bring out their real sparkle and play instead. Get moving & take lots of photos – jump, piggy back, boogie down and dance, or make funny faces until the real, happy, smiling faces make their debut. Keep an eye out for fun props that showcase your vacation spot or activities that you and your family really enjoy."
"Change the perspective. Stand on a bench, squat down low and shoot up – every photo at eye level gets old fast."
"I always heard when I was a kid that you shouldn't take a photo with the camera facing the sun. What bad advice! If your subjects face the sun, you just get squinty eyes! With the camera facing the sun (especially near sunrise or sunset), you get lovely backlighting and creative sun flare."
"To get away from the average 'smiling at the camera' pose, immerse yourself in activities that showcase your travel destination, such as learning to make an awesome pizza or feeding the birds in a square. Make friends with the locals and take a few photos with them too!"
---
Capture your memories with one of our 250 fabulous Flytographers around the world.