With fall officially upon us, the days are getting shorter and the mercury is beginning to drop. So this year instead of waiting until you are knee deep in snow to make your winter escape plan, why not start planning it now? If you need a little inspiration to get you going, we suggest you keep reading for the list of our top 10 warm weather getaways – complete with stunning shots from our talented vacation photographers.
Flytographer Claudia in Cancun
1. Cancun
If your idea of a winter escape is lounging on the beach, it might be the perfect time to plan a trip to Cancun. And if you decide to take a day off from the beach life, head to Cancun's Mayan ruins, El Rey and Yamil Lu'um, for a look at the region's ancient history. In addition to the beach scene Cancun is known for, pristine nature, from national parks to jungles and lagoons, is just a quick day trip away.
2. Maui
Maui is the place with something for everyone. Breathtaking views? Check. World-class beaches? Maui has those, too. 5-star spas? You bet. Windsurfing, snorkelling, and surfing? Some of the best. Maui is the perfect escape for first-timers and return visitors alike, for a romantic couple's escape or an extended family vacation, the island's attractions are as diverse as the visitors it hosts year after year.
Flytographer Ashley in Palm Springs
3. Palm Springs
Immerse yourself in sunny California vibes with a trip to Palm Springs. The uber-cool desert city is known for hip, mid-century modern architecture, trendy eateries, and desert landscapes. This is the perfect winter getaway for those who prefer city escapes to remote outings. Hit the pool, browse chic vintage shops, and enjoy fresh, Cali cuisine in between. But above all, do not forget your sunnies!
Flytographer Mariana in San José
4. San José
Costa Rica's capital is in the midst of a transformation. Stroll San José's historic neighbourhoods and simultaneously take in Victorian mansions, trendy new cafés, and up-and-coming galleries. When it's time to get out of the city, San José is the perfect jumping off point to explore the rest of what Costa Rica has to offer. Anyone up for zip lining through the rainforest or river rafting? Yes, please!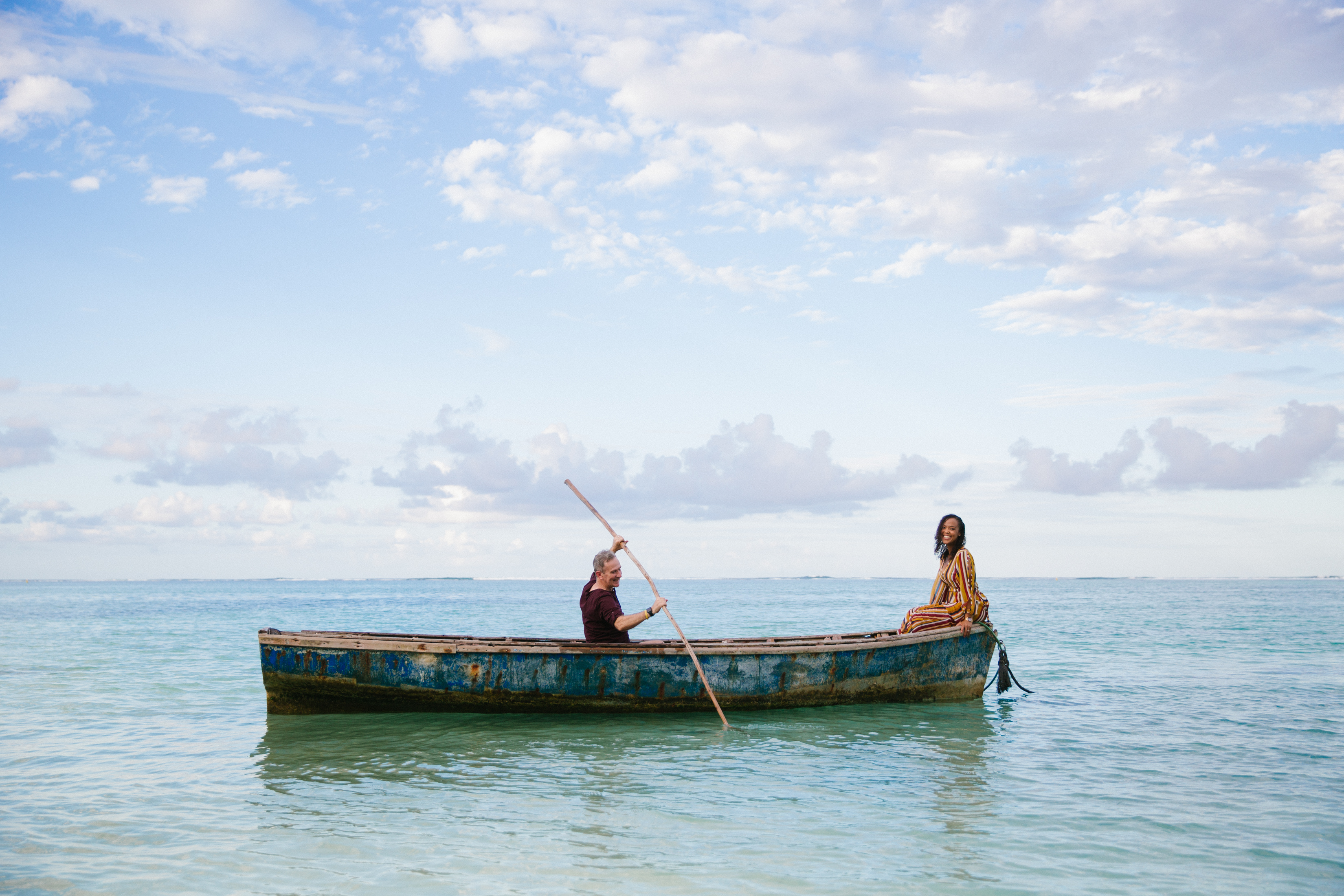 Flytographer Mayline in Mauritius
5. Mauritius
Active adventurers will be hard-pressed to run out of things to do in Mauritius. The island is perfectly suited to a range of activities, such as kitesurfing, diving, snorkelling, as well as horseback riding and hiking. And the food? Well, the food warrants a visit to this cultural melting pot of culinary influences all on its own. Fresh seafood entwined with French, Creole, Chinese, and Indian influences give Mauritian food an exclusively unique flair.
Flytographer Kristina in Miami
6. Miami
Miami is bright, vibrant, and simply full of life. A haven for artists, creatives, and the style savvy, the city is home to lively music and dance scenes, diverse cuisine, and inspiring art. Hit the beach, take in the retro vibes of South Beach, or explore the modern galleries of Wynwood. Then, see and be seen at one of Miami's famous nightlife hot spots.
Flytographers Bayu & Ivony in Bali
7. Bali
The ultimate in stunning, sun-soaked beauty, Bali is for those seeking a peaceful escape. Renowned for its health-focused approach to tourism, yogis, the fitness-focused, or anyone looking for a bit of a reset will find what they're looking for on this beautiful Indonesian island. Visions of paradise, from Bali's iconic rice terraces to cliffside temples, abound here, so pack a swimsuit (or three) and ready yourself for a reboot.
Flytographer Sarah and Stephen in Sydney
8. Sydney
Discover iconic landmarks like the Sydney Opera House and the Sydney Harbour Bridge, but don't miss the rest of Sydney's cultural offerings. Sydney is a place that begs for a packed itinerary, to take in as many of the city's world-class destinations as possible. Catch a show at the Opera House, experience indigenous art at the Art Gallery of NSW, dip your toes in the Pacific at Bondi Beach, and get off the beaten path at Ku-ring-gai Chase National Park.
9. Lima
Head to the historic capital of Peru and take in breathtaking colonial architecture, centuries-old churches, and remains of Medieval fortifications. But a visit to Lima is not all about looking to the past. The city's contemporary cuisine looks forward with internationally-renowned restaurants and chefs making waves in gastronomy. Visit a few or all of Lima's 13 districts, which each have their own unique identities, from lush outdoor spaces and luxury shopping to the more bohemian.
Flytographer Mint in Chiang Mai
10. Chiang Mai
This northern Thai city is all about laid-back vibes, vibrant street food, and ornate temples. Considered the cultural capital of Thailand, Chiang Mai is a feast for the senses with bustling night markets, cutting-edge art galleries, and beautiful outdoor eateries. Soaring mountains and elephant sanctuaries offer city escapes to those who have a bit more time to spend in this fascinating destination.
Where will you be going to escape the cold this year?