"The best things in life are the people you love, the places you've seen, and the memories you've made along the way."
We captured hundreds of thousands of photos around the world in 2016. Here are some of our favourite moments of friendship.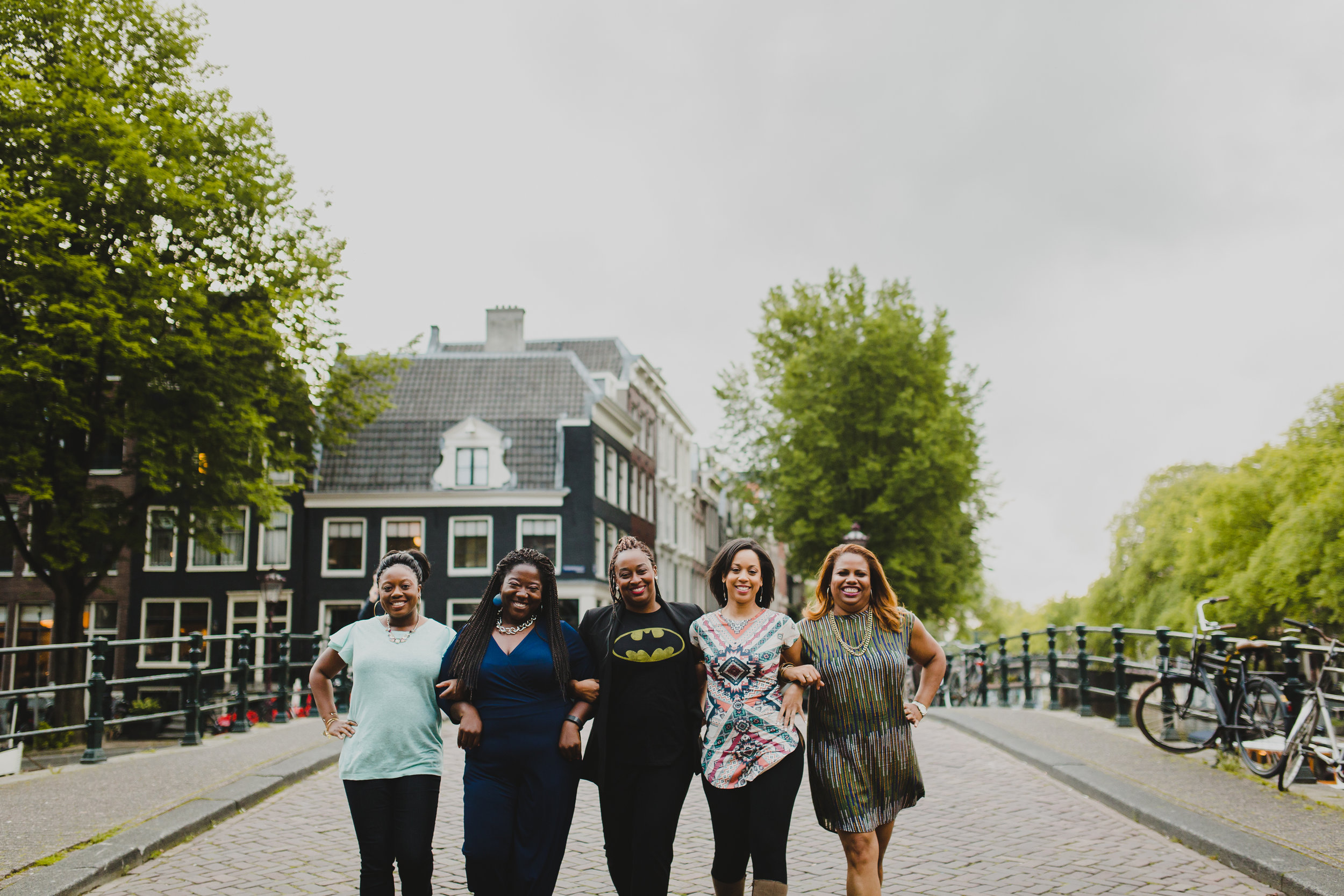 1. Stacey and Friends in Amsterdam
Flytographer Nadine W.
"This was a great girls' trip through Europe that started in Paris and ended in Amsterdam. We met each other six years ago on a trip to Italy and have been traveling together ever since. We had some great times, great meals and lots of laughs along the way. There were so many memorable moments and people in each city we visited, it's hard to pinpoint one; some happened while just chillin' in the hotel room. I would travel with this group again anytime!" – Stacey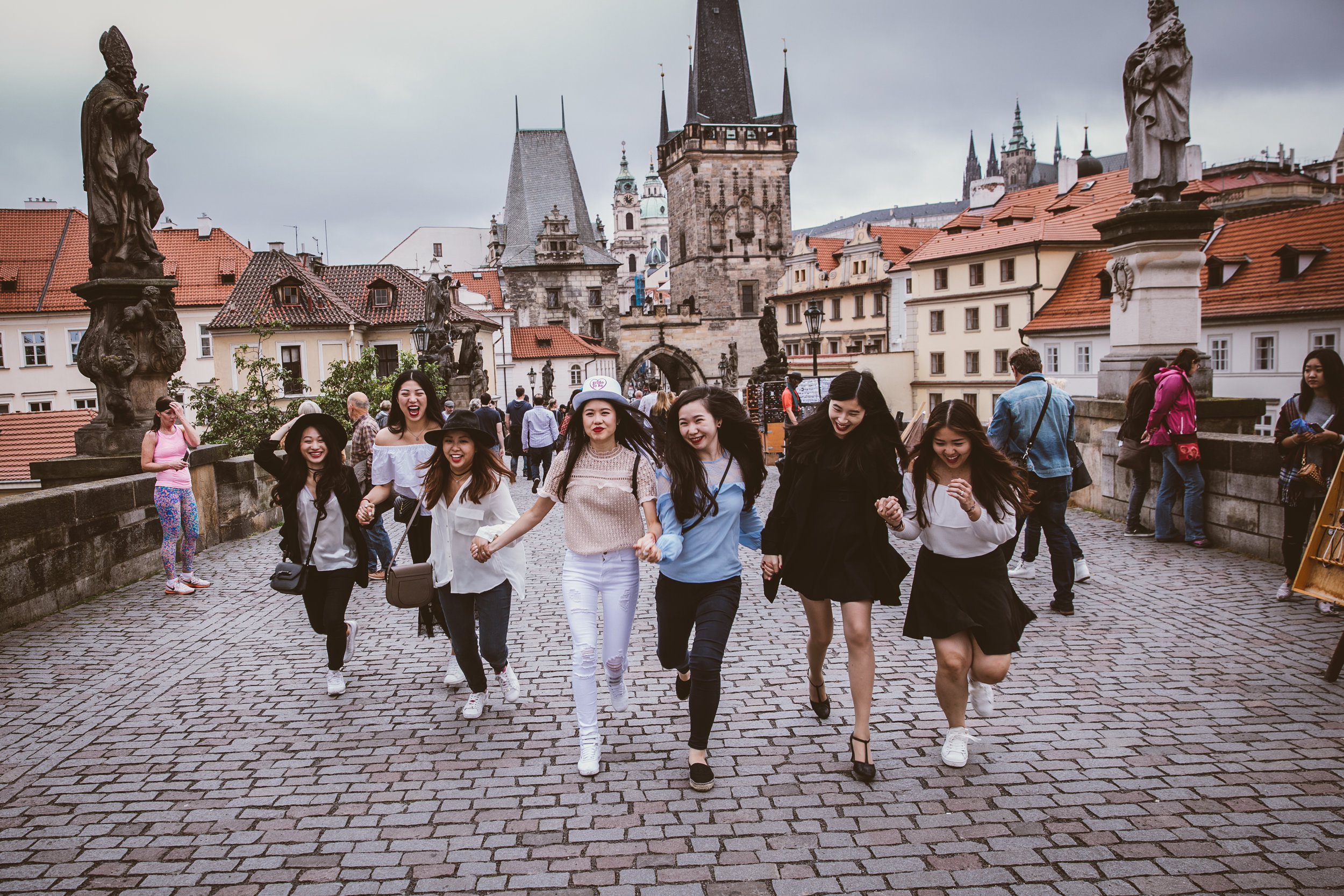 2. Marjolaine's Bachelorette in Prague
Flytographer Eliska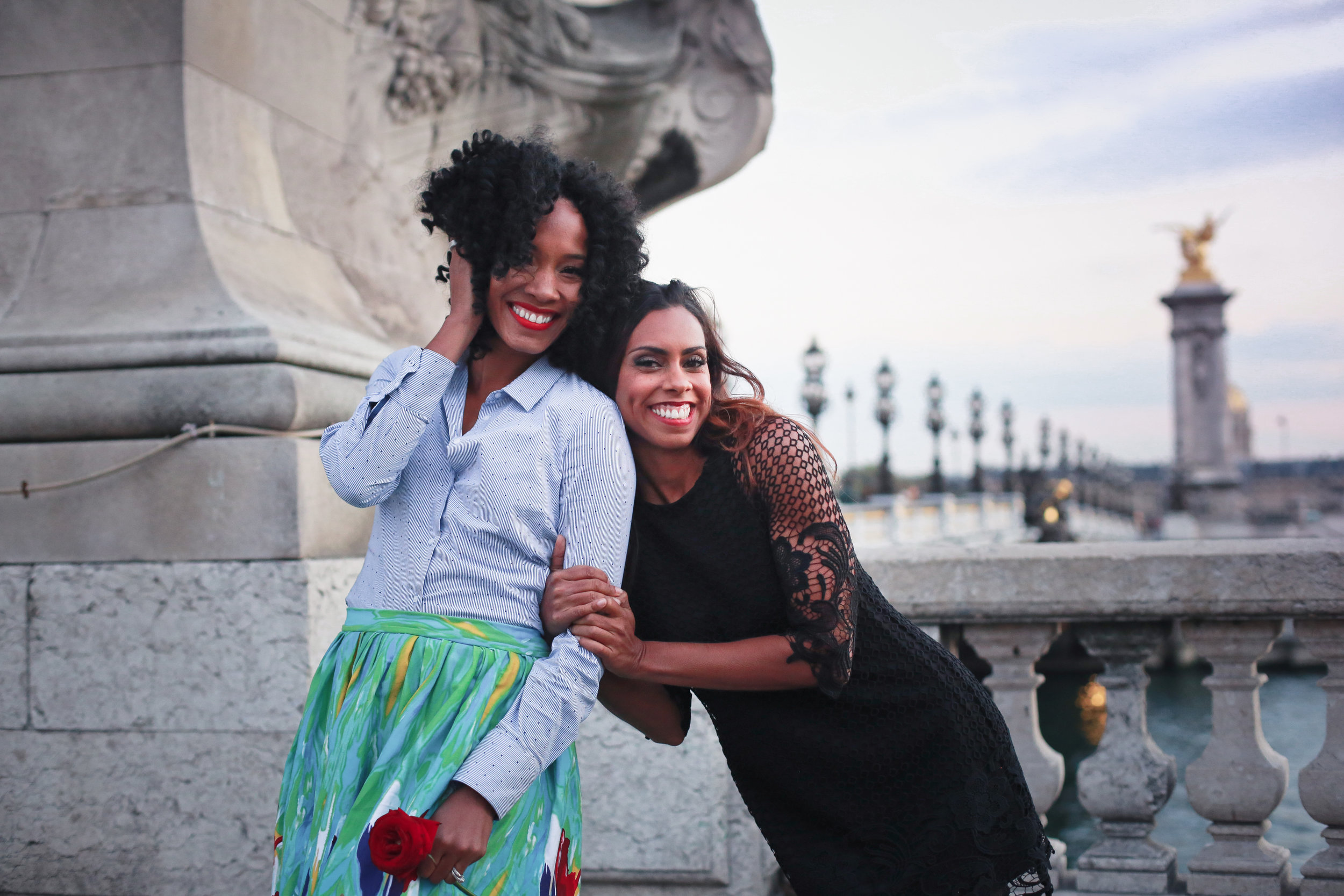 3. Brianna and Nicole in Paris
Flytographer Lucille
"One of my very best friends in the entire world moved to Africa for 3 years, because of her husband's job assignment. We have been friends since college – 18 years and counting! Her husband surprised her with a girls' getaway to Paris! It was an opportunity for us to meet up and have a week together as friends, enjoying one of the most beautiful cities in the world." – Brianna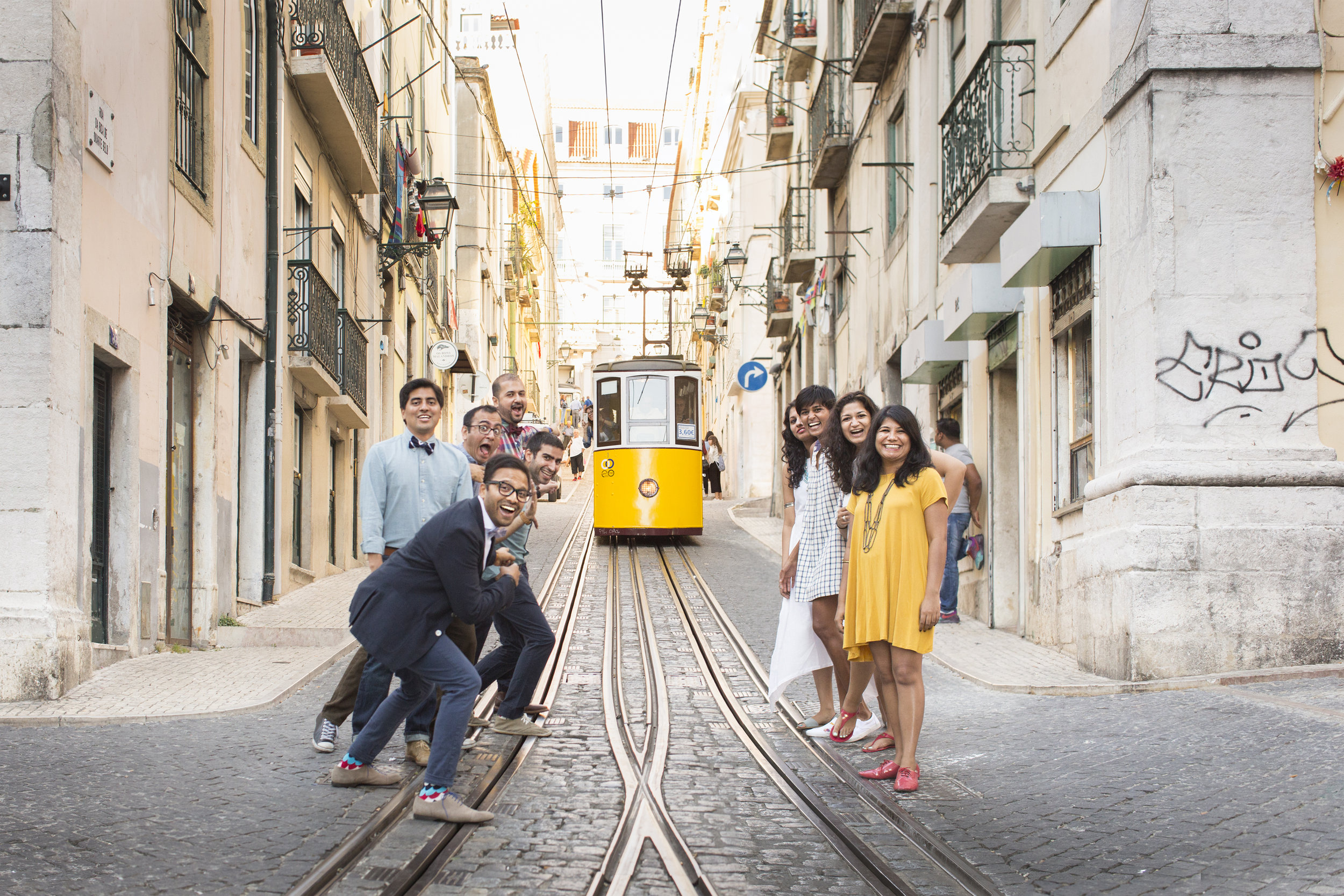 4. Megha and Friends in Lisbon
Flytographer Ana Lucia
"We did a photoshoot with our group of nine friends to capture our friendship of over 15 years. We had a great time during the shoot and the chemistry of our relationships that was captured in the pictures is absolutely stunning! Apart from being a great photographer, Ana Lucia also gave us great recommendations of where to go and eat in and around Lisbon! We are so thankful that she captured our story." – Megha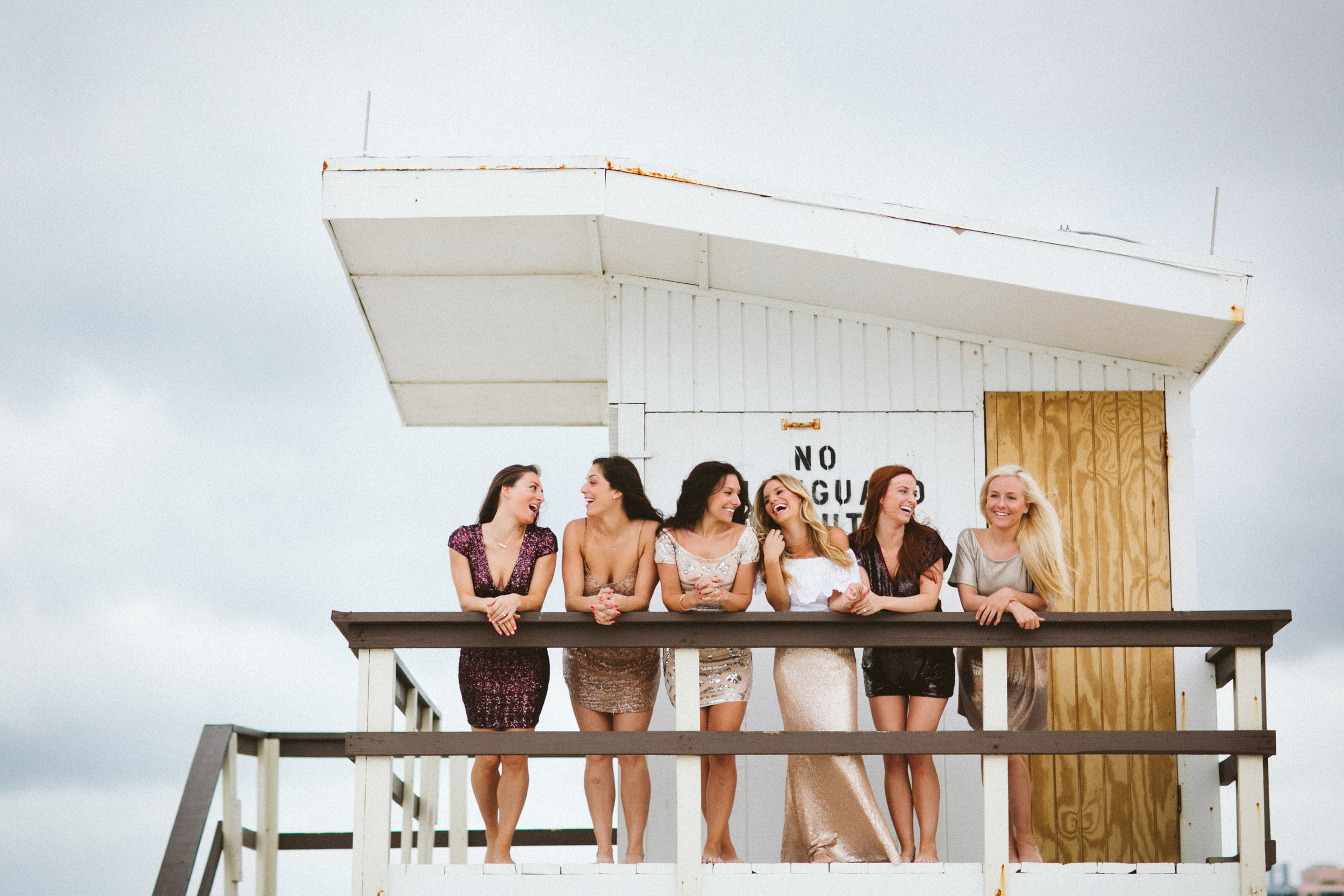 5. Natalie's Bachelorette in Miami
Flytographer Cheryl
"My best gals and I went to South Beach for my bachelorette party and had an absolute blast! We had a ridiculous night out at Story seeing Kaskade that included seeing Cuba Gooding Jr. doing a striptease and unknowingly sharing a table with a professional soccer team. Needless to say, it was a little different than our typical Friday nights! I knew I wanted to capture all of my favorite women being in one place and I had a vision of all of us on the beach in sequins. My gals indulged me and the result was so much fun! Who knew sequins made such great beach attire? I'm so happy to have amazing photos that totally represent the essence of the trip and will sparkle for years to come!" – Natalie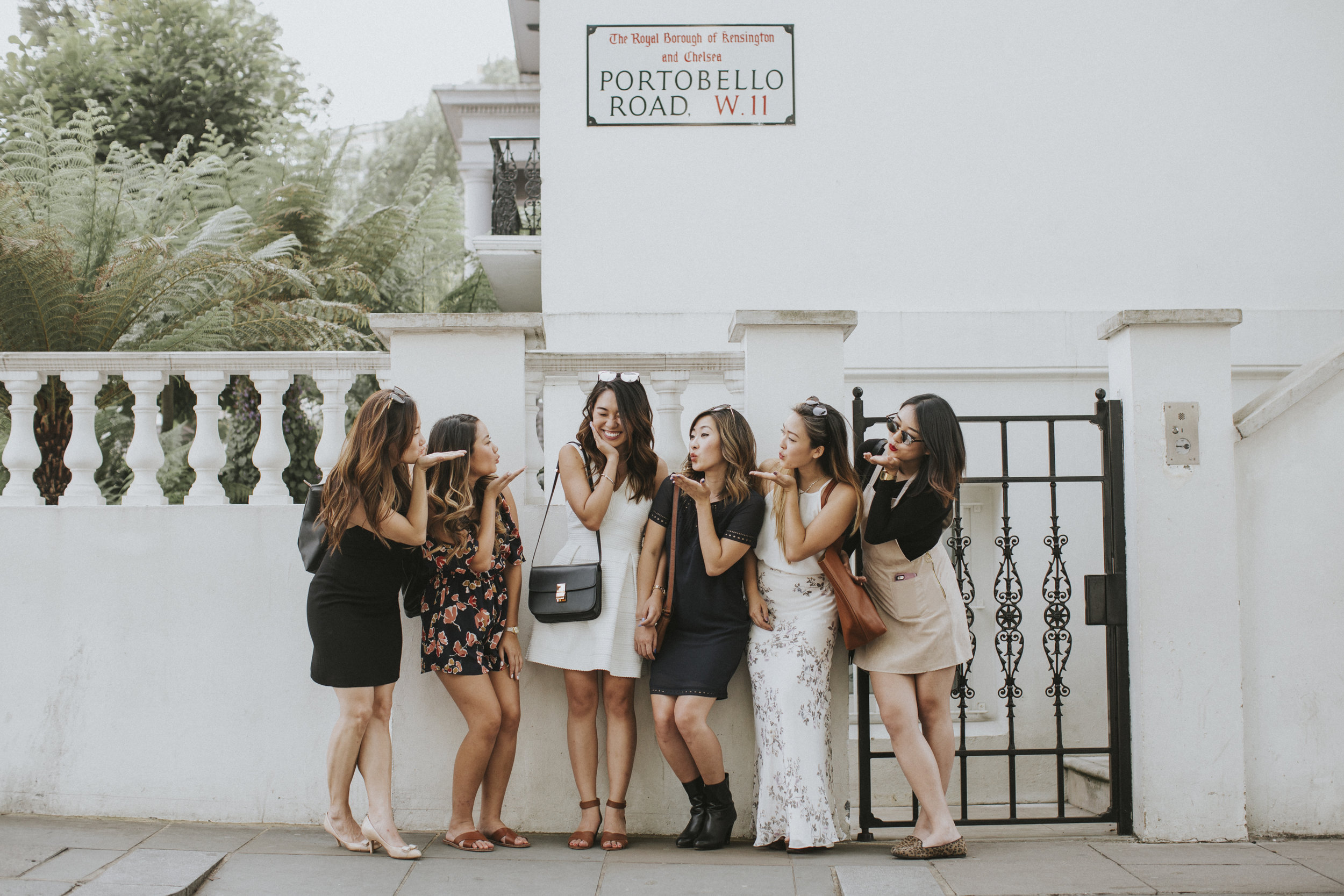 6. Emily's Bachelorette in London
Flytographer Hector
"I moved to Asia recently and my friends met me in London to celebrate my bachelorette party. Our favorite memories were exploring the different markets in London and trying all the different and delicious foods." – Emily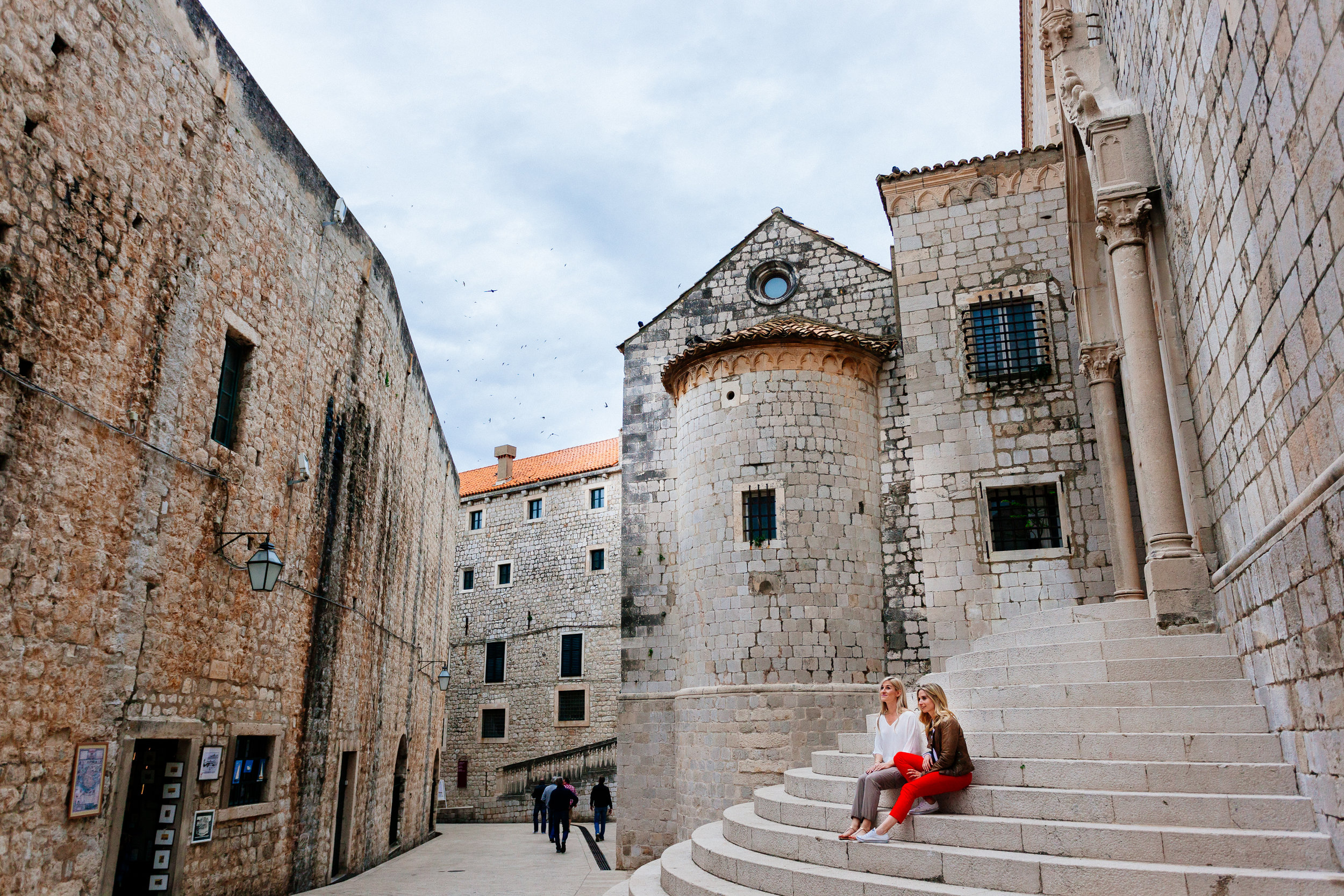 7. Danica and Shelby in Dubrovnik
Flytographer Bozo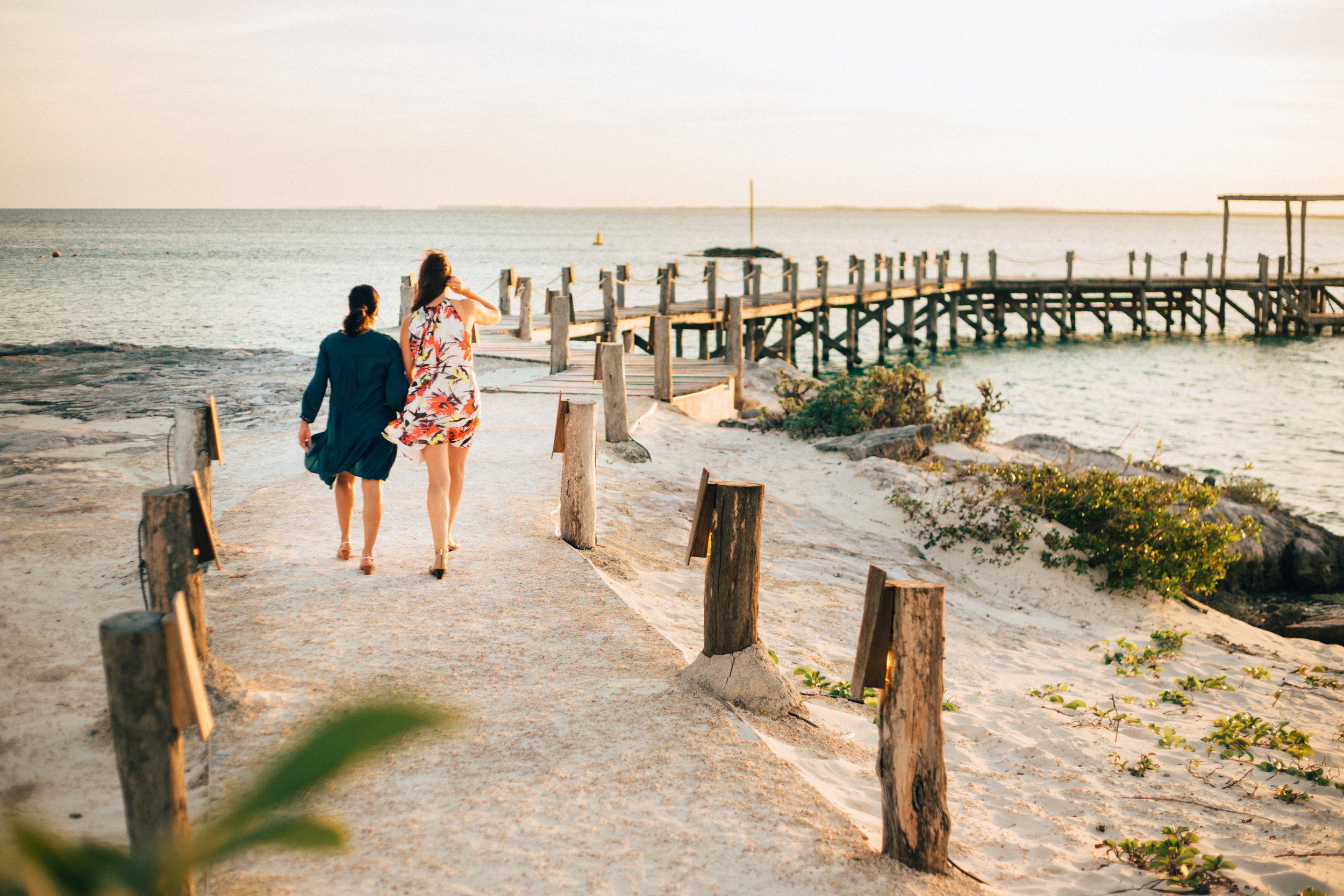 8. Ana and Friend in Cancun
Flytographer Conie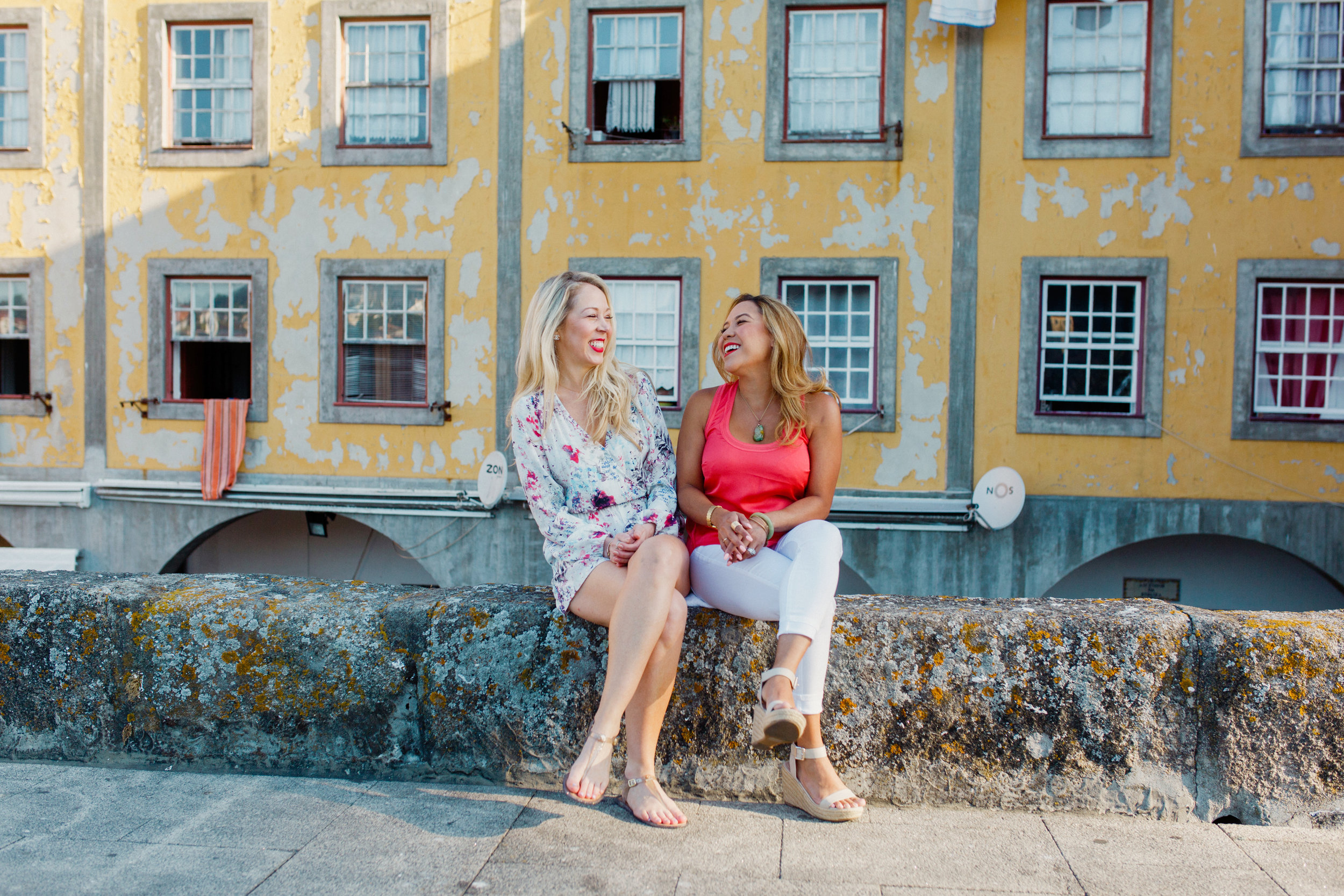 9. Renee and Wreath in Porto
Flytographers Luis and Marta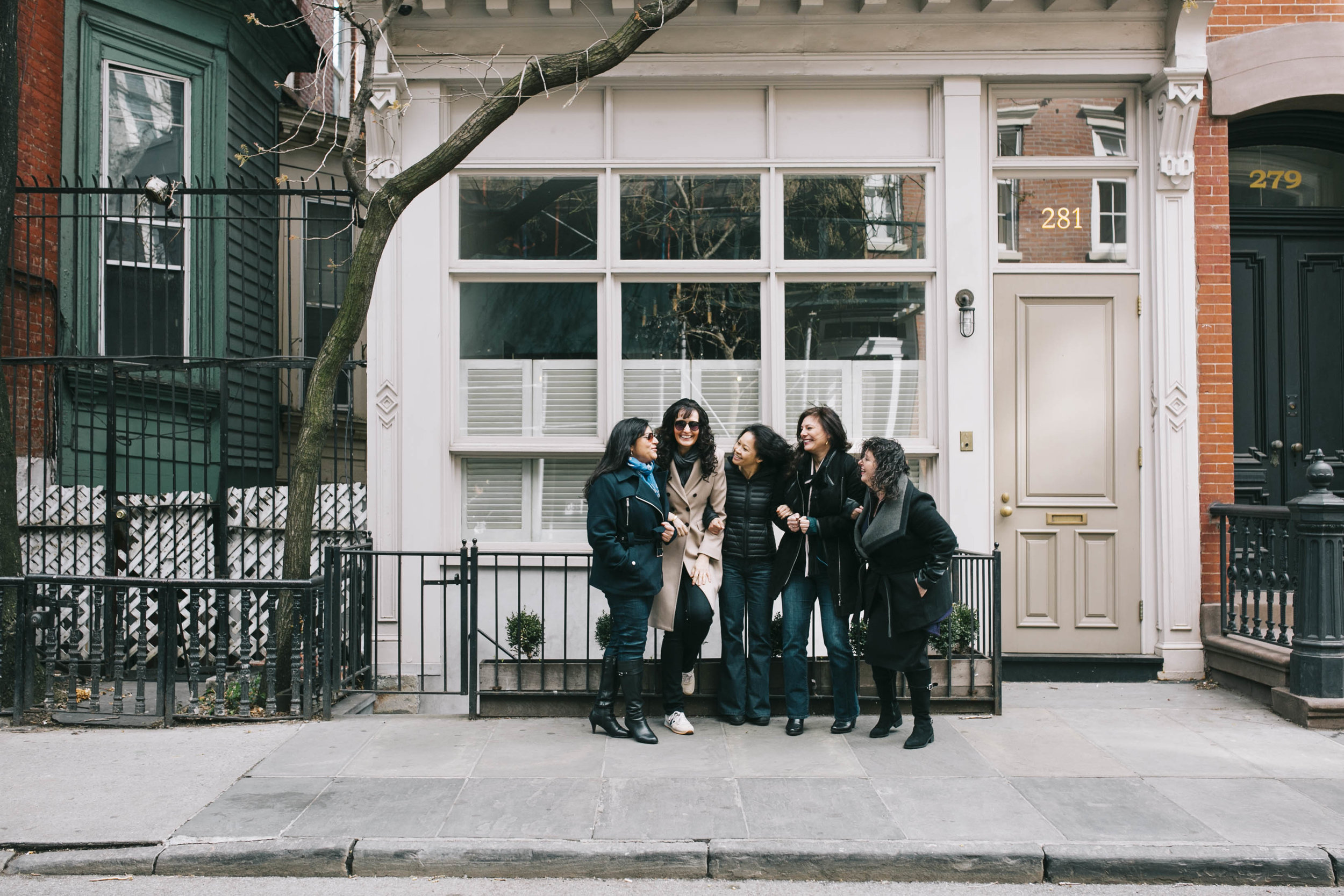 10. Jana and Friends in New York City
Flytographer Falcon