"Once a year, go someplace you've never been before."
— Dalai Lama
We captured hundreds of thousands of photos around the world in 2016. Here are some of our favourite family moments.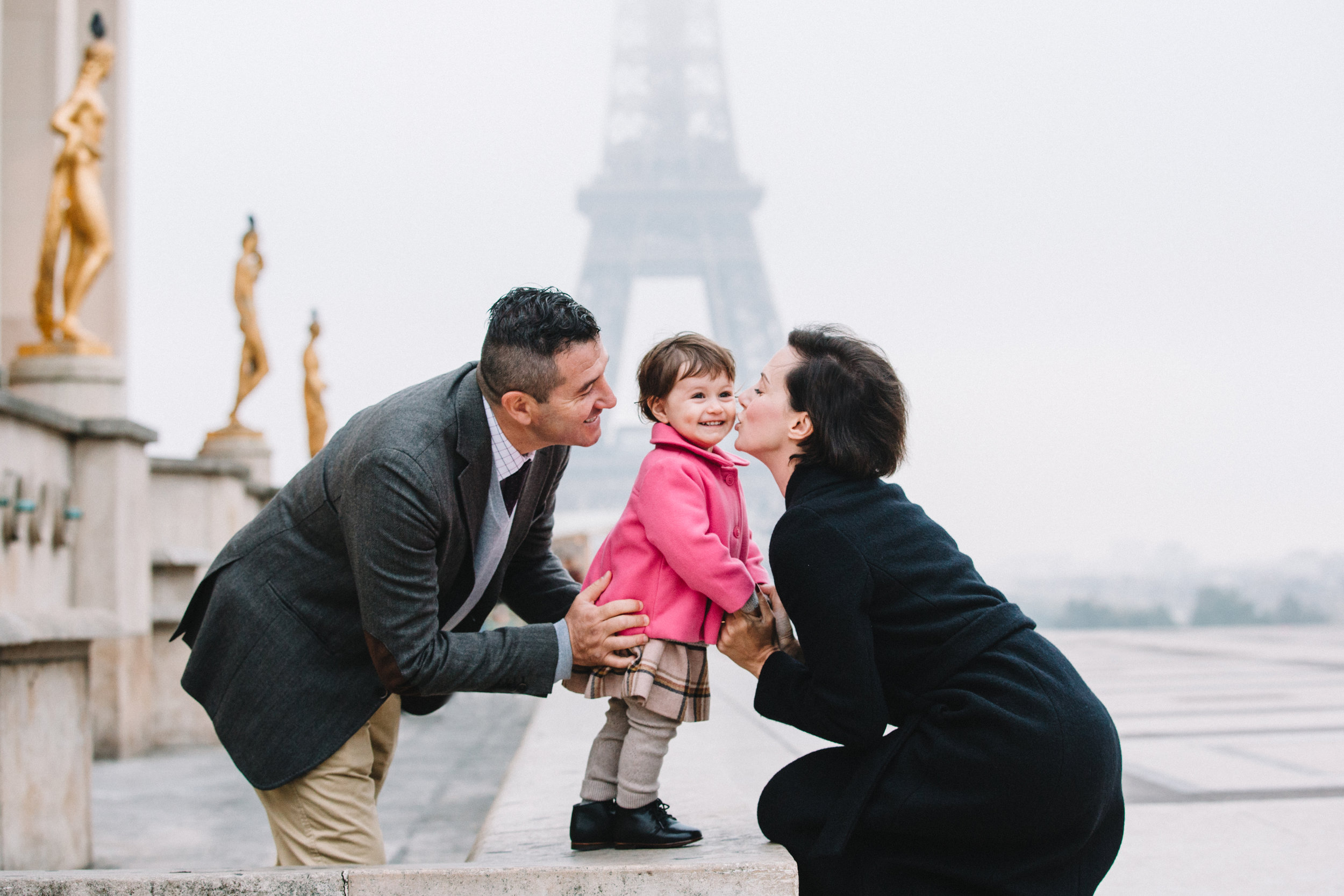 1. The Dias Family in Paris
Flytographer Olga
"My husband, Pedro, and I love to travel, and we are really keen on passing this passion of ours on to our daughter, Amalia. We had an opportunity to get away for a few days over the Thanksgiving Holiday, and thought Paris was the perfect destination! October was the perfect time to visit…the hustle and bustle of the high season had simmered down, so line-ups were very tolerable, which is great when you have a 16-month-old in tow! I can't even begin to explain the joy we experienced from watching our daughter explore the sights and sounds of Paris. Amalia loved every bit of Parisian life as much as we did, and we are so thrilled to have beautiful mementos from Flytographer to look back on." – Filipa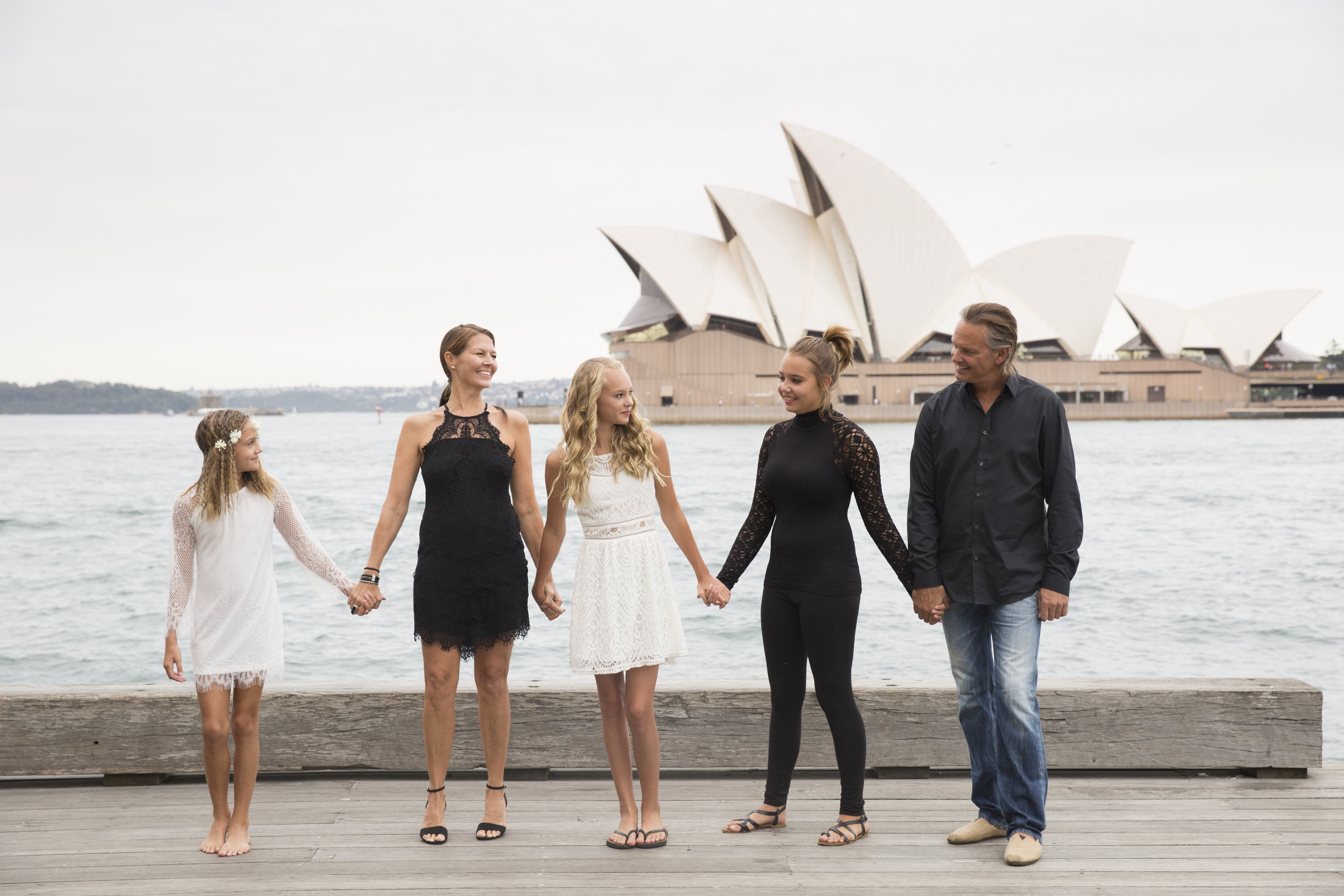 2. The York Family in Sydney
Flytographer Sarah and Stephen
"We're a family of five on a round-the-world trip and there are too many memories to count! So far, we've been to 48 cities, 17 countries, on 4 continents. It's been crazy, thrilling, exhausting, crazy, wondrous and wonderful! We've loved every minute!" – Rebecca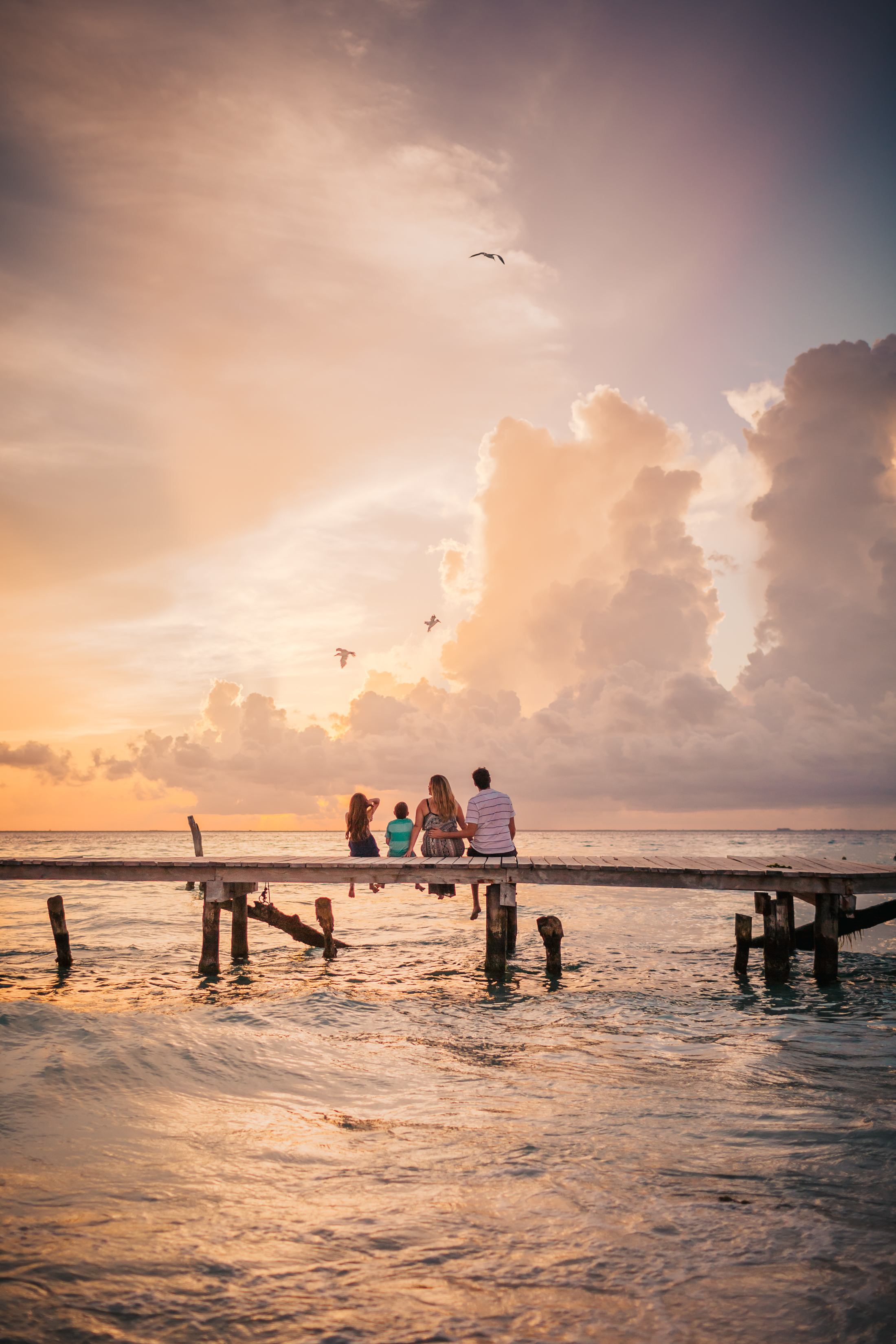 3. The Bender Family in Cancun
Flytographer Monica
"We are always on vacation! Our whole life is a nomadic journey, but Mexico seemed like a nice place to spend the summer. Sun, surf and tacos!" – Erin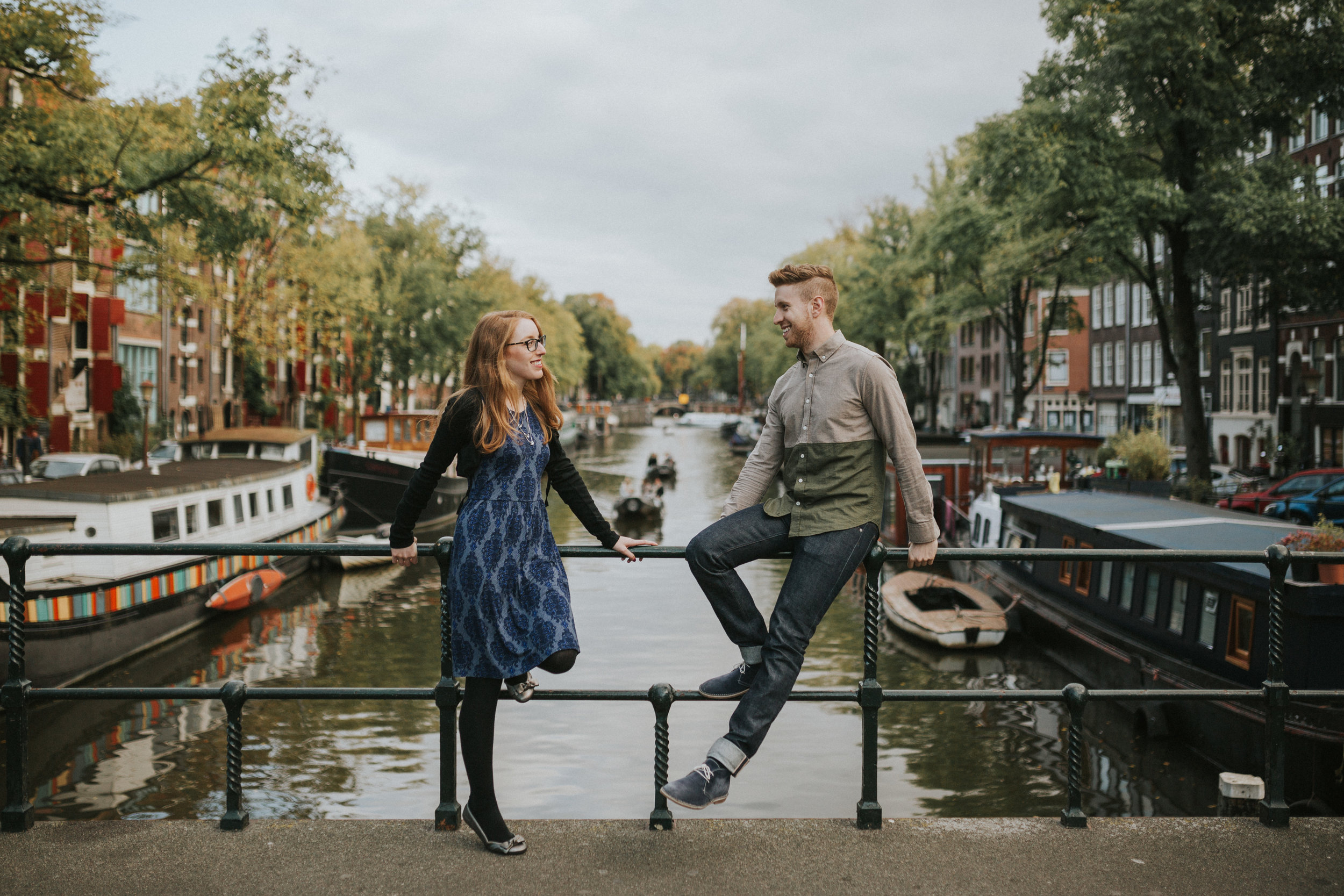 4. Adam and Sierra in Amsterdam
Flytographer Silvia
"My sister and I really love our photos. I have been part of photoshoots before and this really didn't feel like one – it was much more organic and relaxed. My sister is more camera shy than I am, but even she got into the swing of it. Silvia was very sweet and had all her favourite spots picked out for us. We had a tremendous amount of fun!" – Adam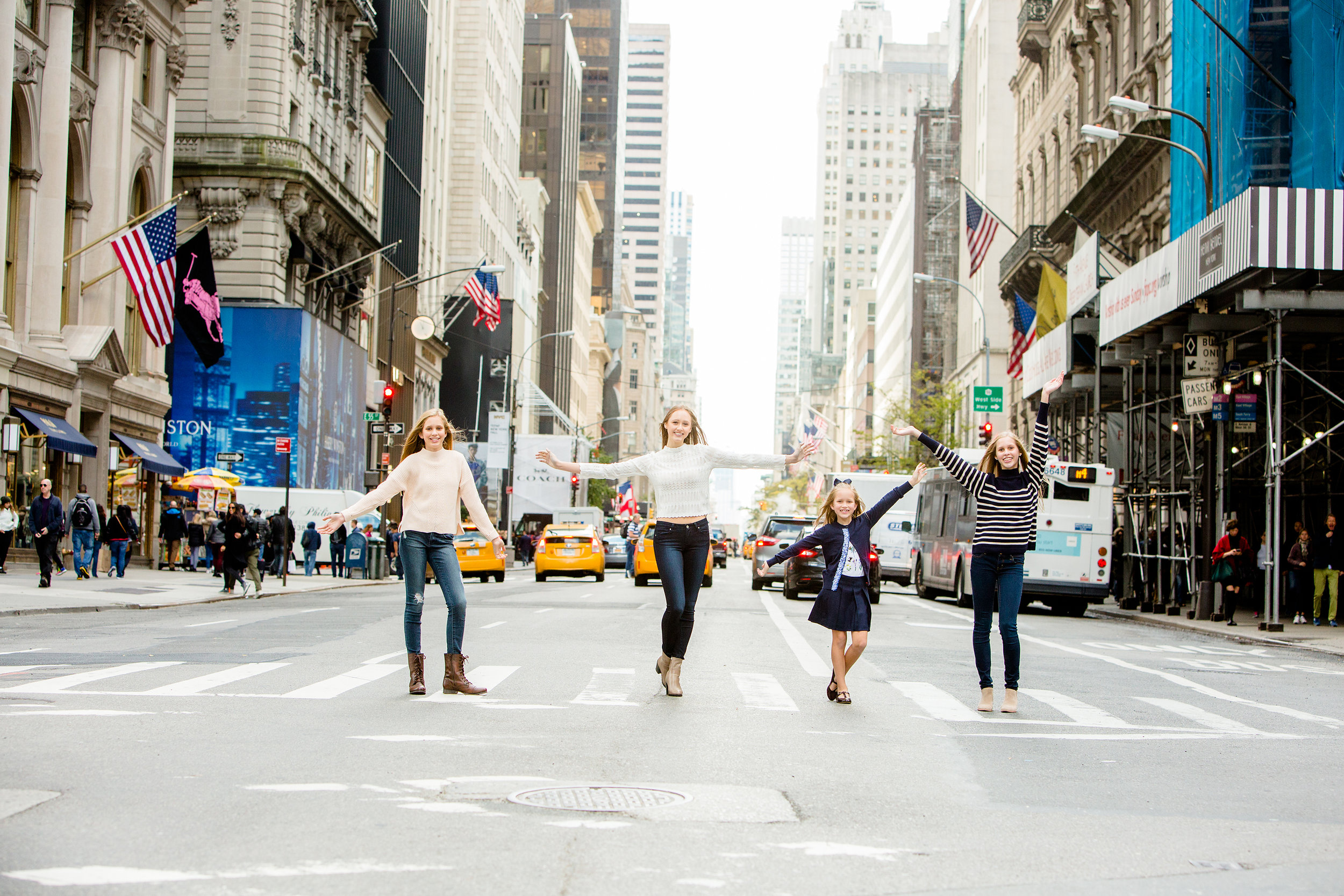 5. The Sele Family in New York City
Flytographer Armando
"My four daughters and I have been coming to NYC for years. We love to explore Central Park, spend time walking in the city, go to museums and, most of all, see Broadway shows. This time my mother, the girls' grandmother, joined us! The highlight of our trip was seeing our favorite show, 'Hamilton,' together. We had an amazing time. The weather was perfect and our pictures captured our time in NYC with my mom and girls forever." – Jennifer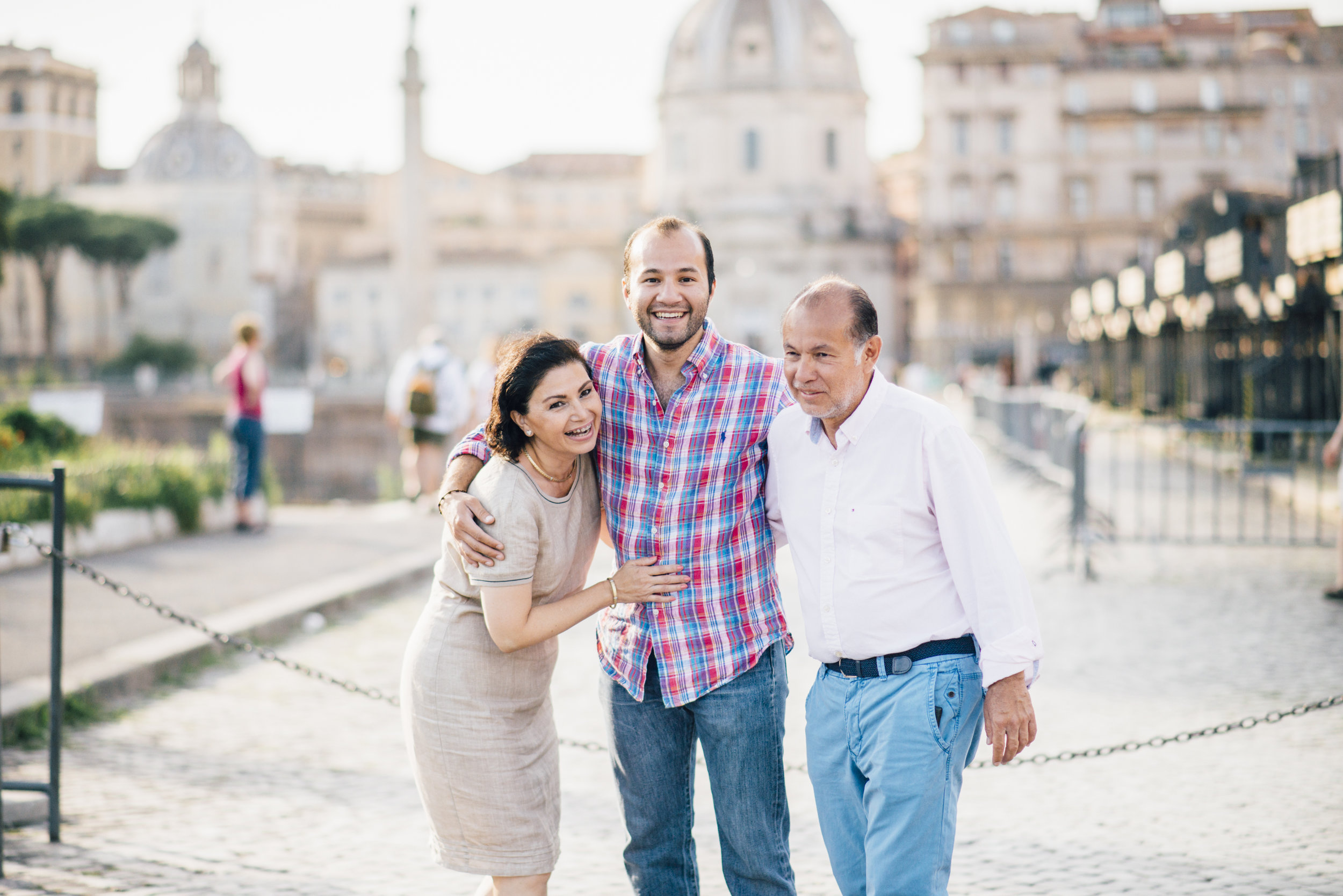 6. The Rejon Family in Rome
Flytographer Roberta
"Both my dad and I work in International Business. We thought to surprise my mom by having a couple of days of in Rome, and I surprised them with this photoshoot. My favourite moment was when we hung around the Tiber River. I don't remember the last time I was with my parents with so much peace. I really loved this break we had in Rome – it was so special for me. It reminded me how much I love my parents." – Diego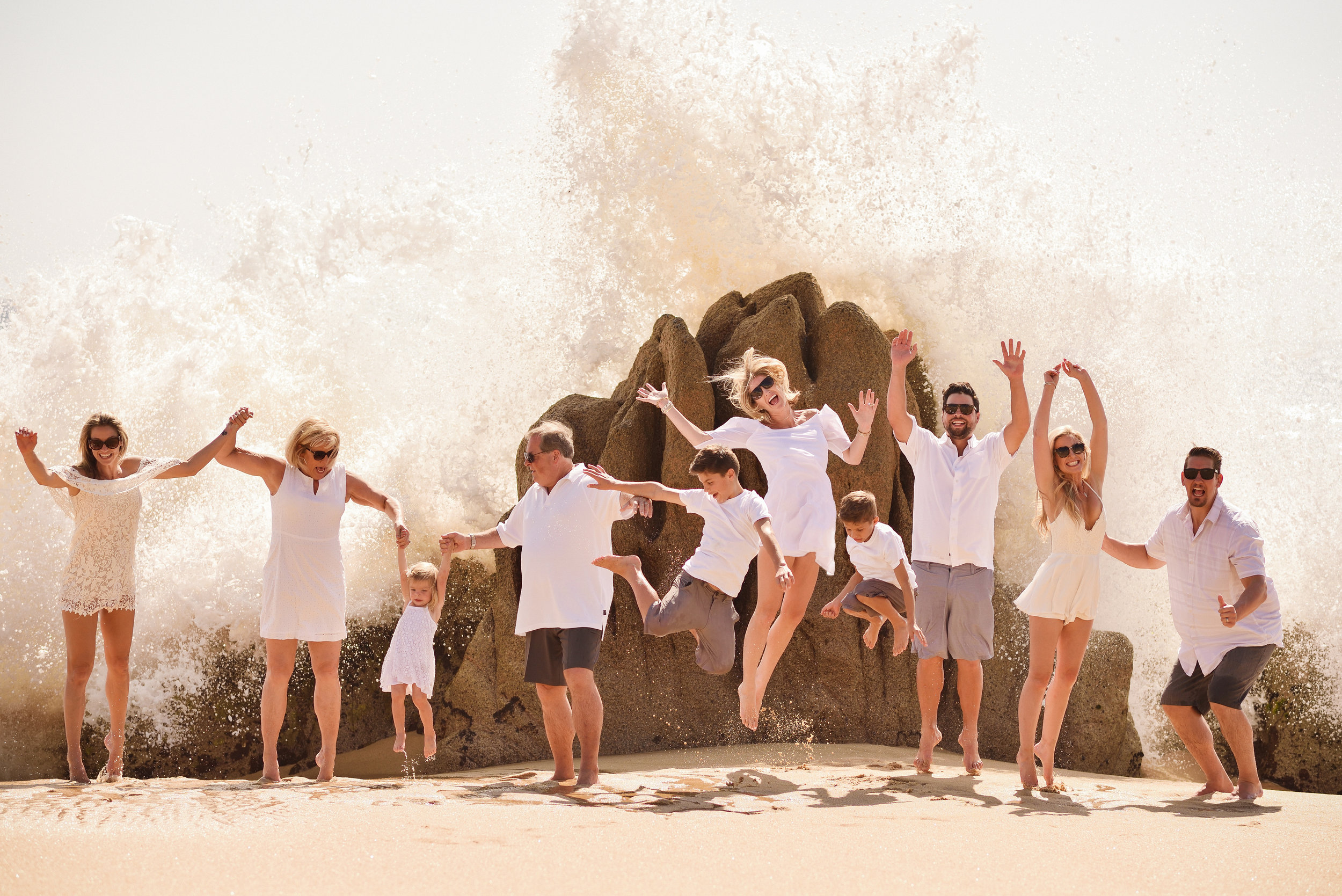 7. The Cooper Family in Cabo San Lucas
Flytographer Diana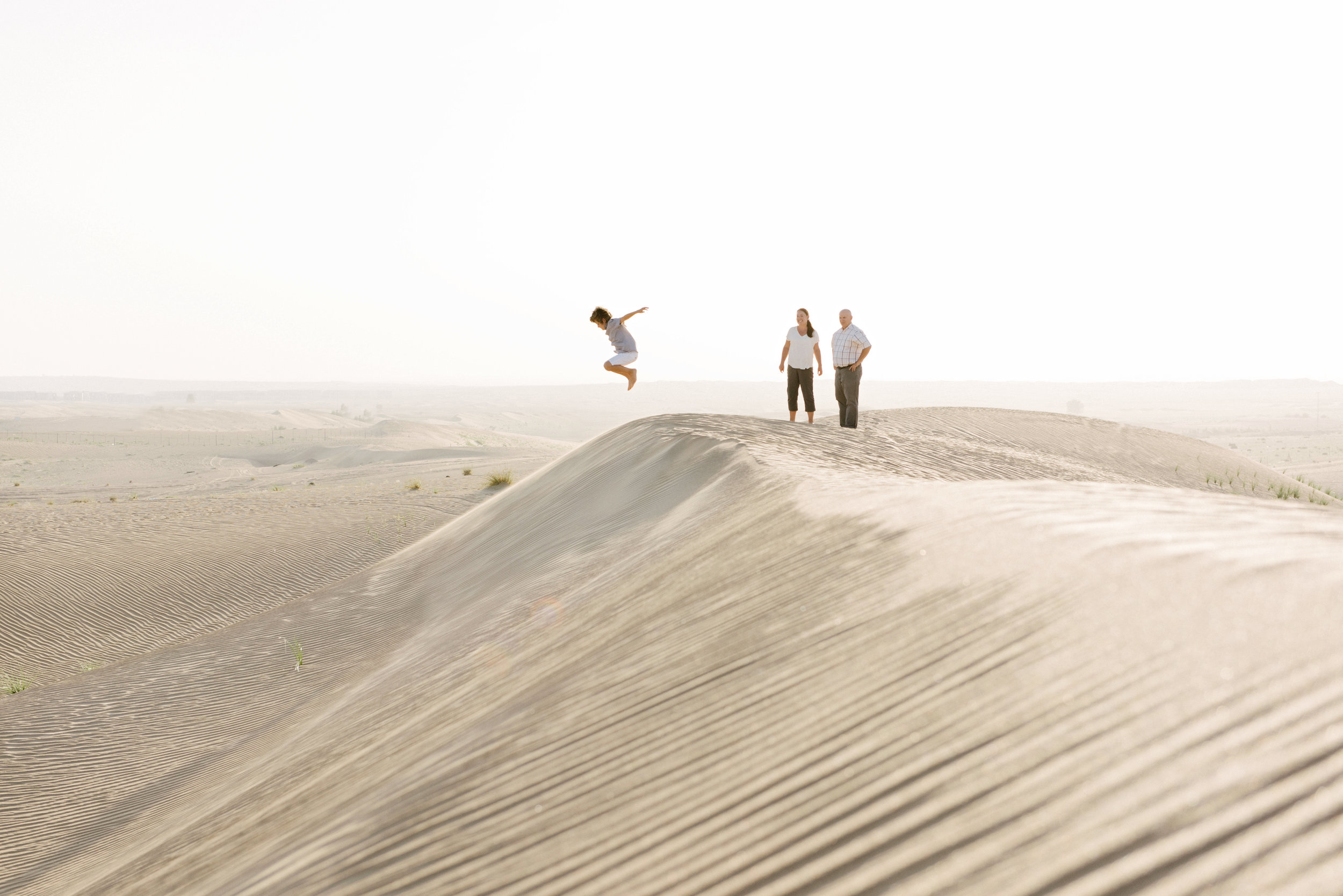 8. The Galloway Family in Dubai
Flytographer in Dubai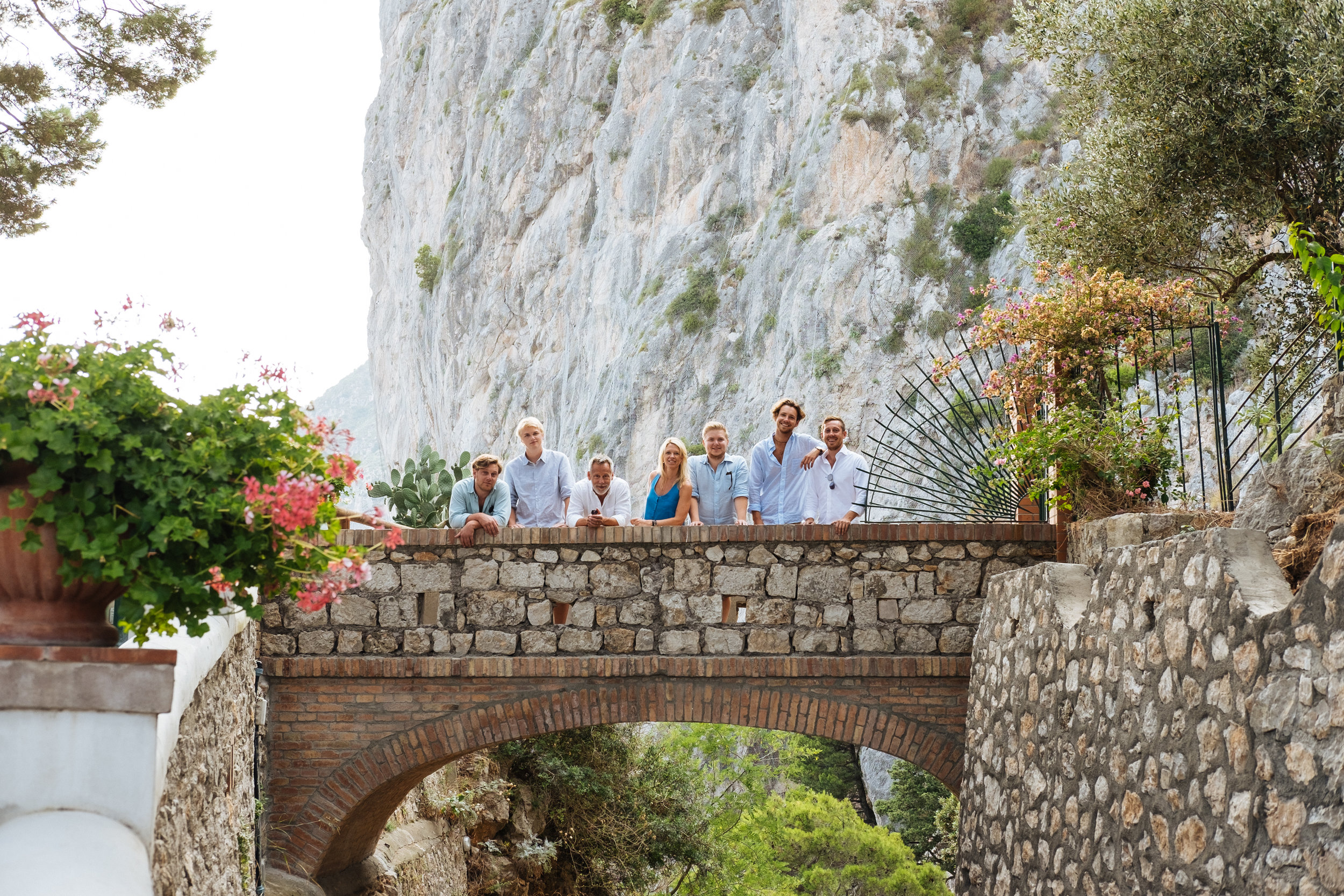 9. Family Trip to the Amalfi Coast
Flytographer Mary and Maurizio
"We had all our five sons together on a trip to the Amalfi Coast. I hired Flytographer to capture our time together. I couldn't be happier with the photos – they are fabulous! Our photographers were so friendly, professional and extremely talented. We enjoyed our time with them and will enjoy the photos for a lifetime!"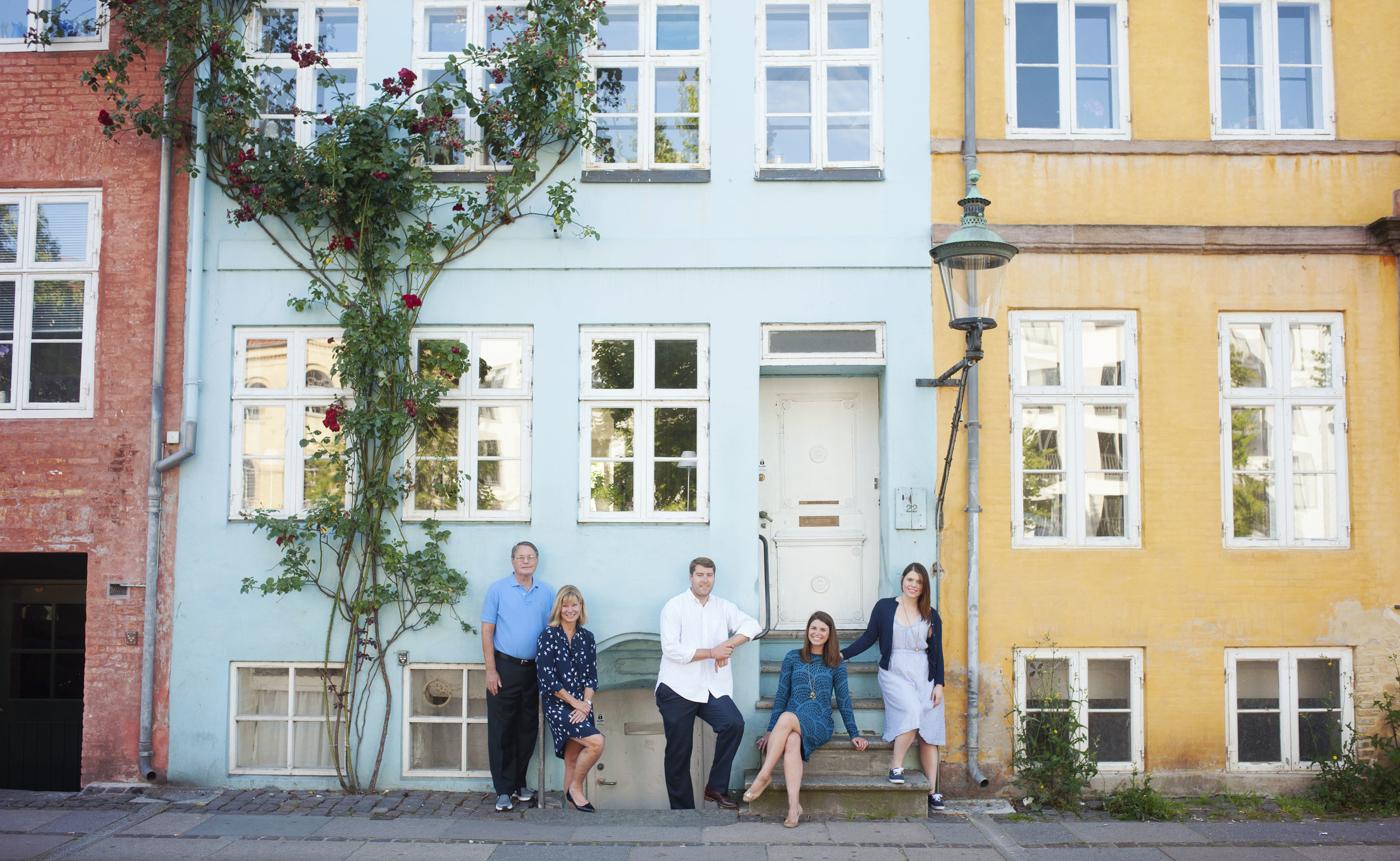 10. The Lockwood Family in Copenhagen
Flytographer Liz
"From the time we were young, my parents instilled in us the importance of – and love for – seeing the world. Each year we set aside time to do this together as a family.
This year our family, along with my husband Jon, set off on a cruise of the Baltic with stops in Stockholm, Tallinn, St. Petersburg, Helsinki and Copenhagen. At the end of each day, we would share our 'peaks and pits' around the dinner table.
It should be known that, while he loves quality time with the family, my Dad does not love being photographed. Needless to say, he was not extremely excited about the 'gift' we had chosen to give him – a photoshoot in Copenhagen!
However, as soon as Liz arrived, we were all completely at ease. We all laughed so much in those 30 minutes – and truly enjoyed the morning together. At the end of the day, as he was stating his 'peaks,' my dad said the first thing that came to his mind: Flytographer!" – Jessica