Nicholas wanted to create an unforgettable and unique proposal. He decided to ask Christine on the Charles Bridge in Prague, and hire a proposal photographer to preserve the memory forever.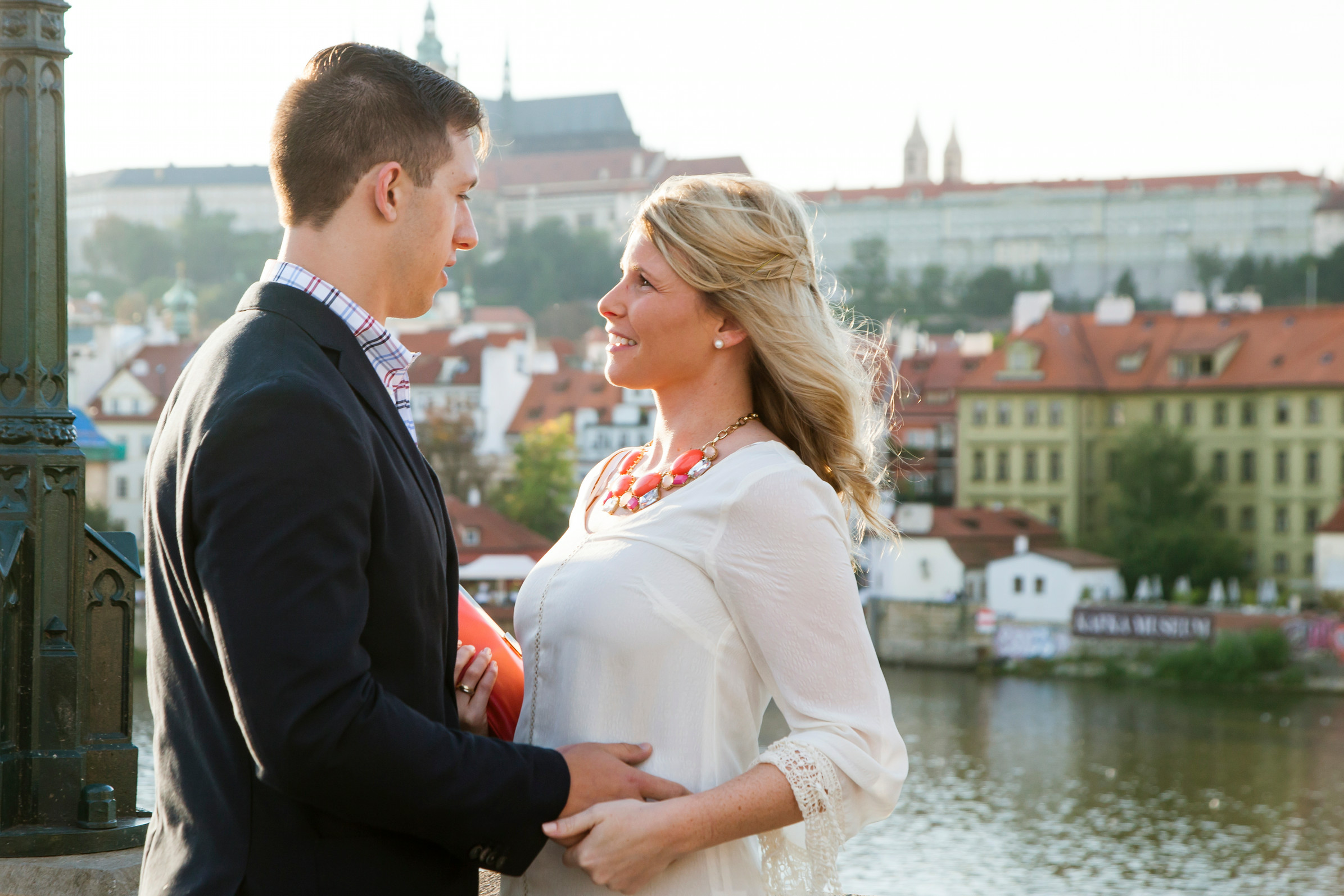 "Christine and I met at Carnegie Mellon University as undergrads. We were introduced by a mutual friend when she was a senior and I was a freshman. Our relationship initially began as a fling, but by Thanksgiving of that Fall, I had already fallen for her. The next 9 months were spent trying to woo her over, and finally, with a bit of persistence and a broken hand, we officially began dating Labor Day weekend." – Nick
Planning with a Flytographer Shoot Concierge and local Flytographer, Maria Pires, they hatched a secret plan… when Nicholas pulled out his iPhone to snap a photo of Christine, it was the tip off he was about to propose.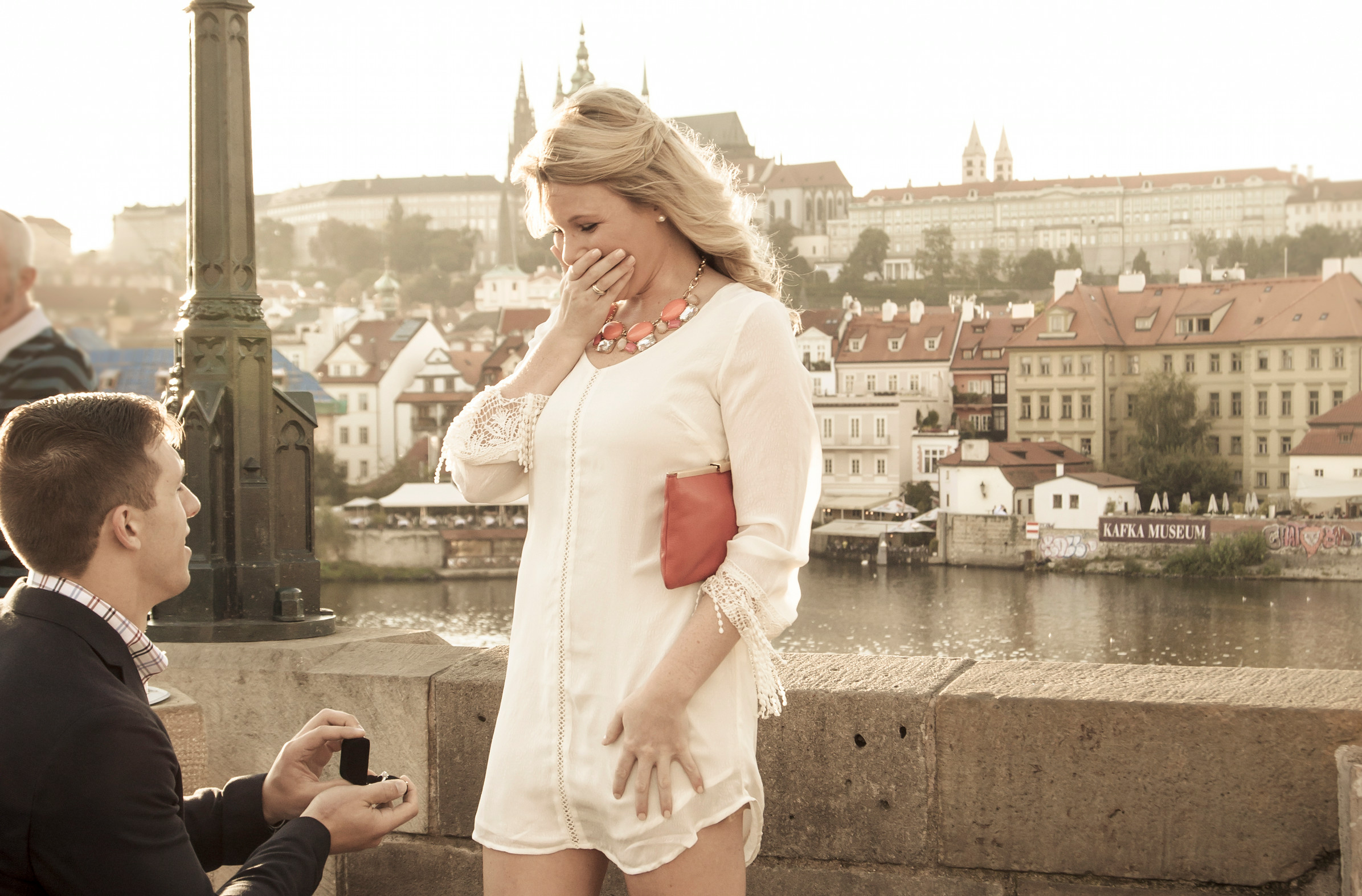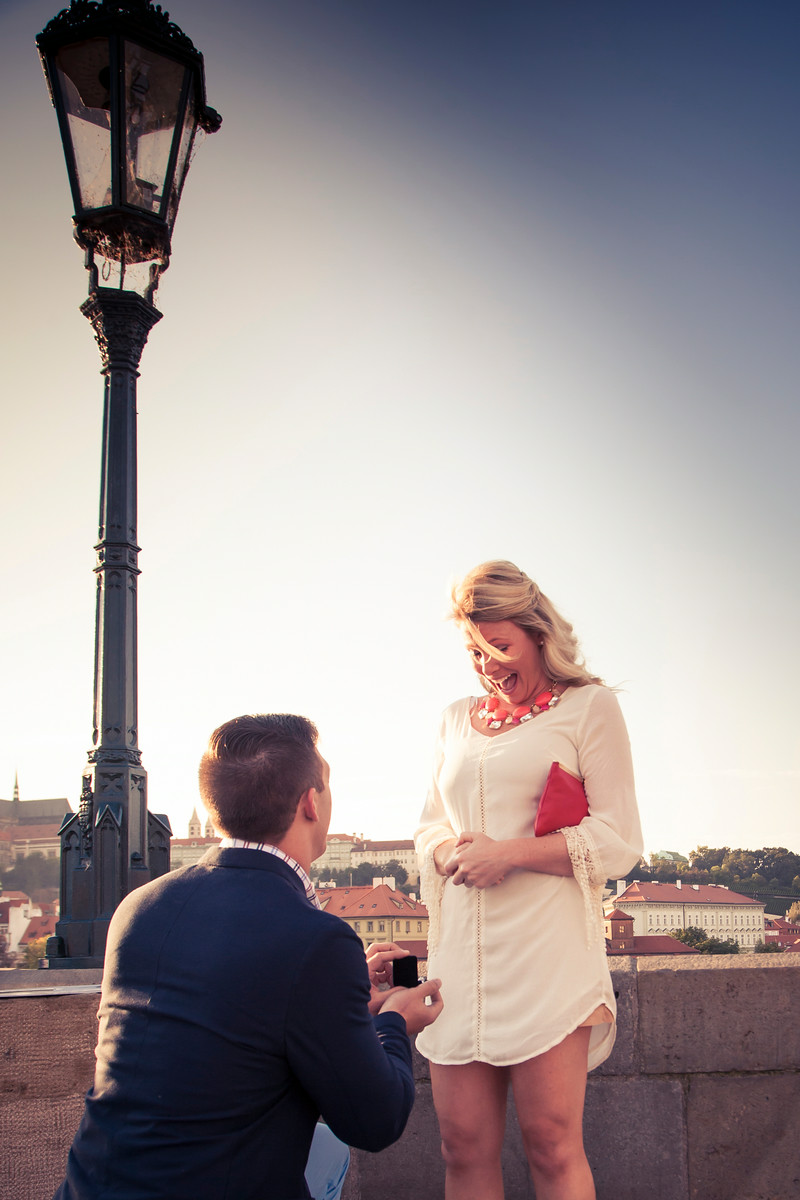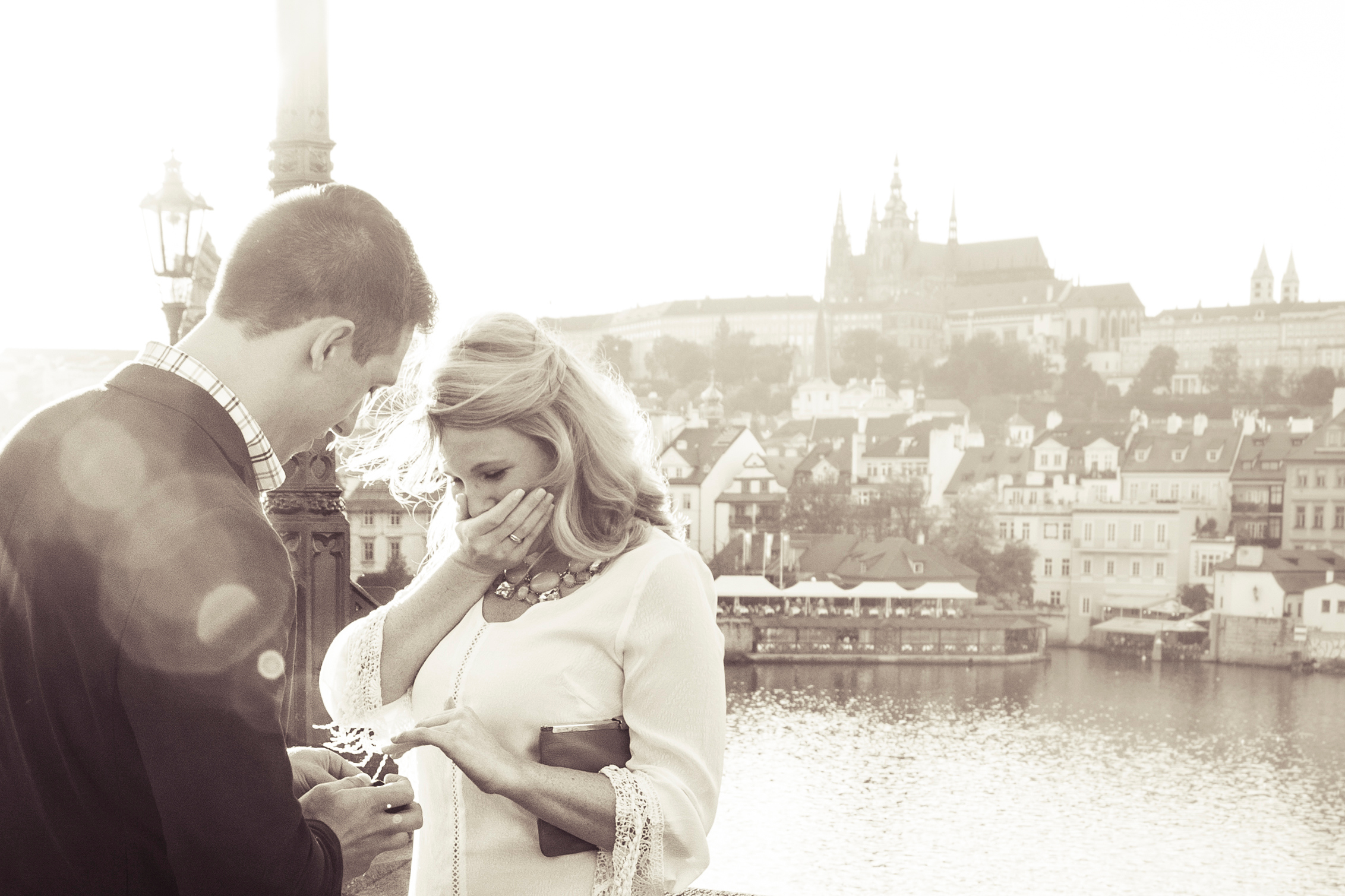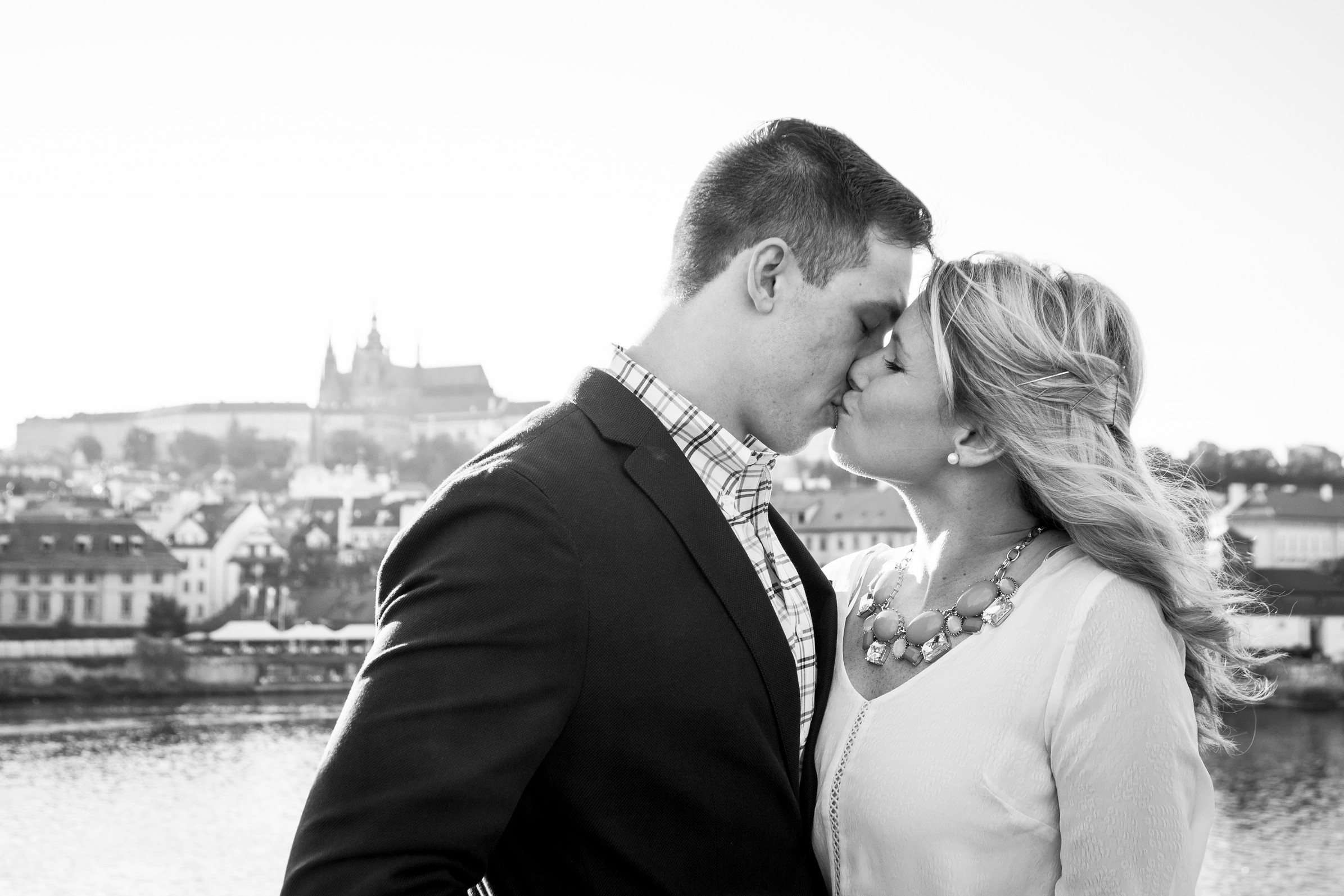 "Our Flytographer, Maria, was incredible. Her familiarity with our shooting sites led to some INCREDIBLE shots. Outside of a shot of the actual engagement, we were really undecided on what sort of photos we wanted. But, we trusted Maria's expertise, and our trust was rewarded with some extraordinary work." – Nicholas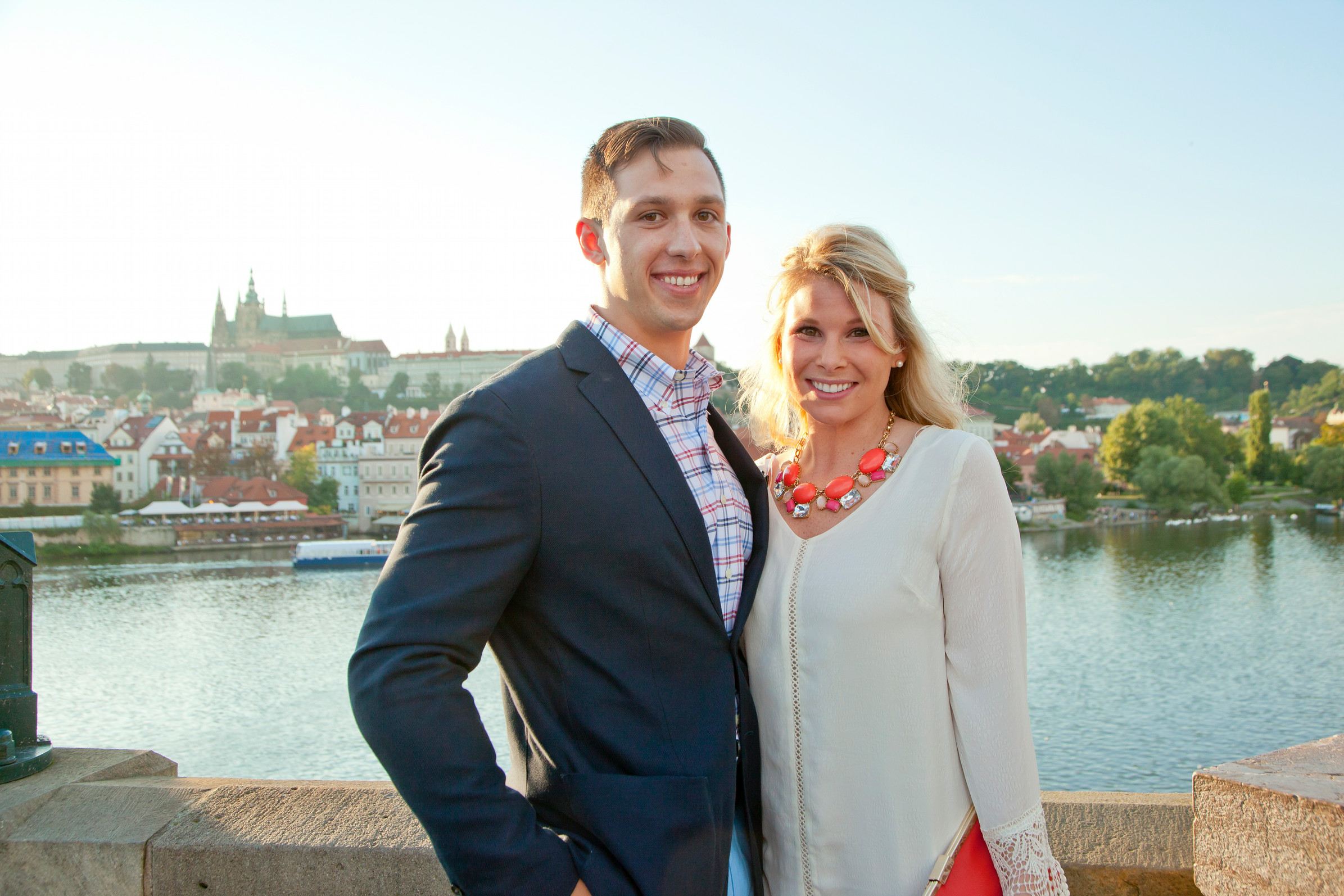 After he proposed and Christine said "yes!" he motioned to Maria, who was hiding behind him. They they strolled around for a fun engagement session to capture the glow of the moment.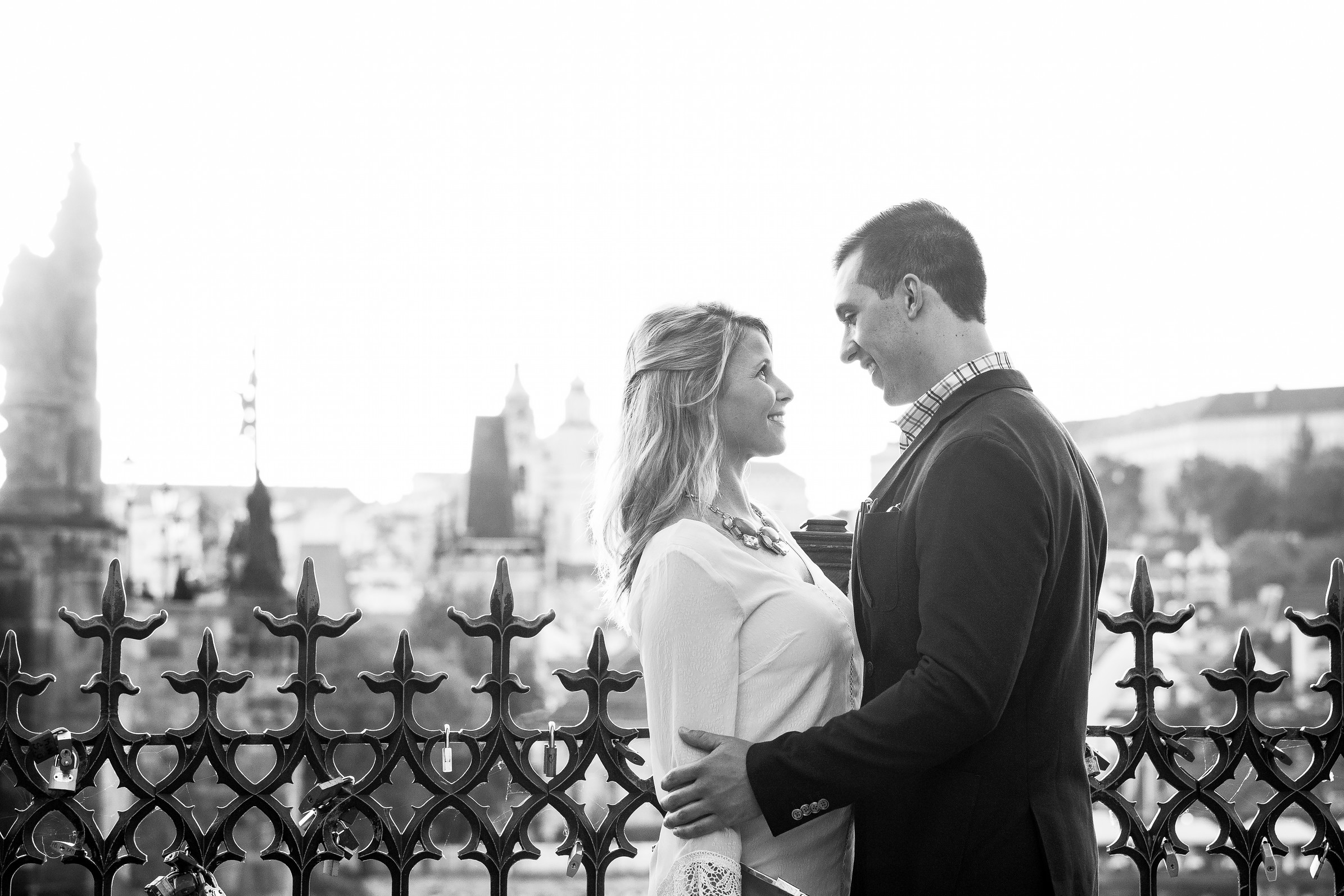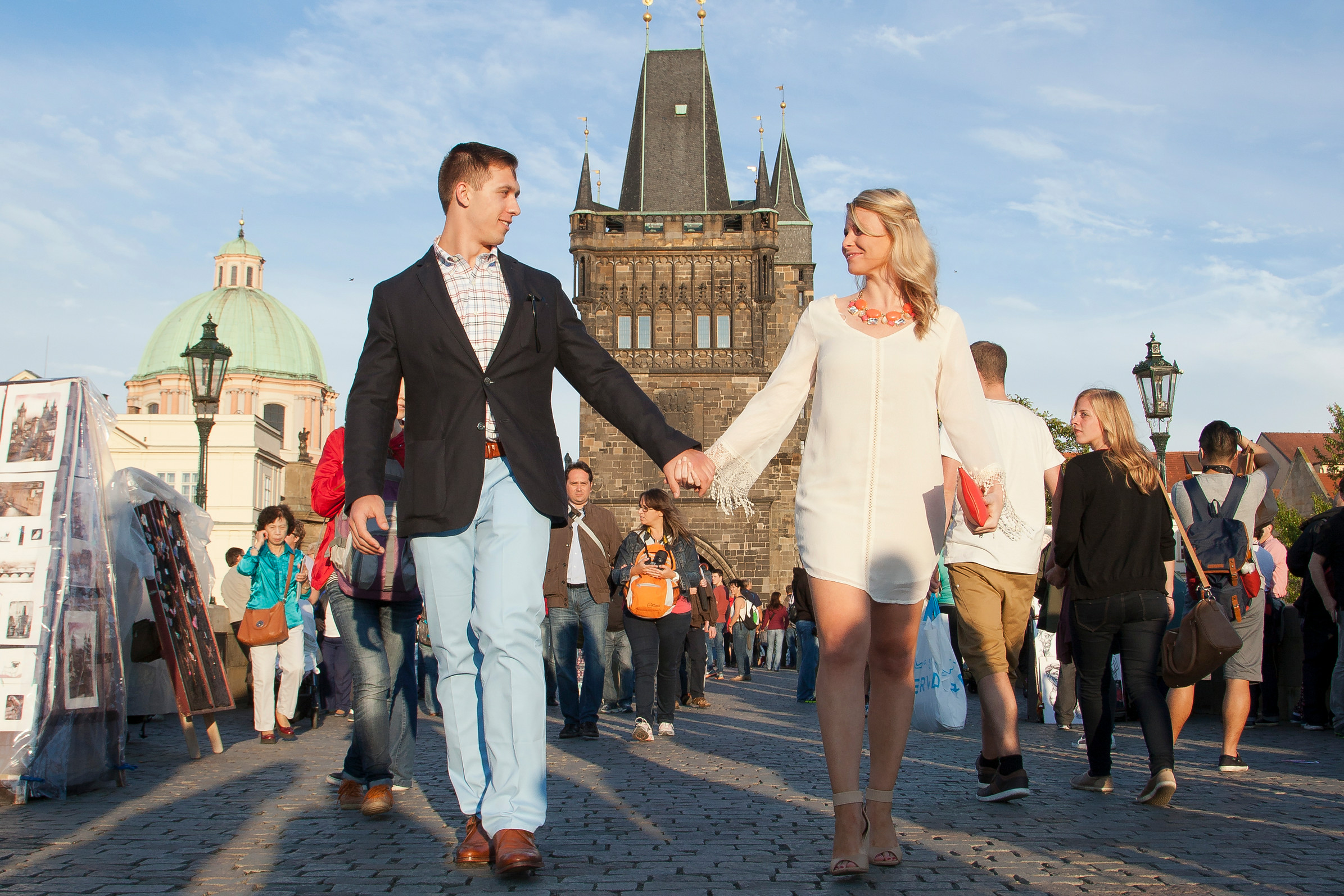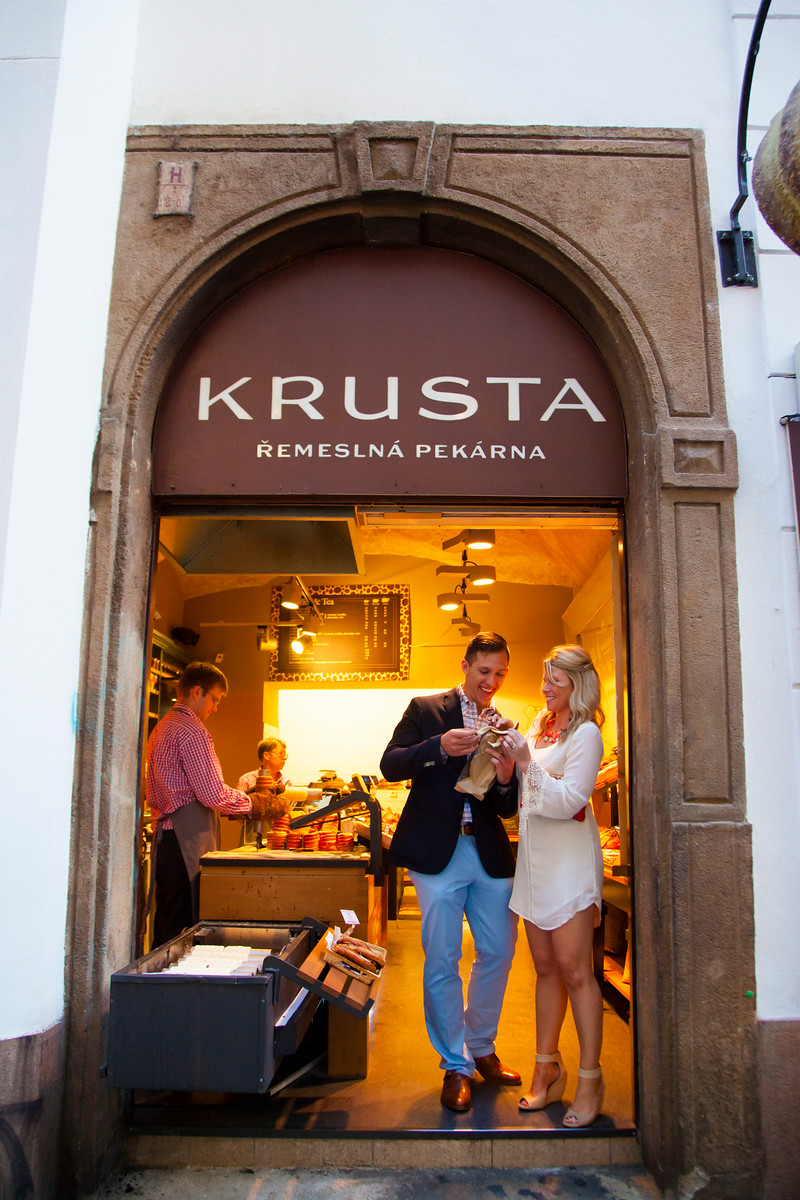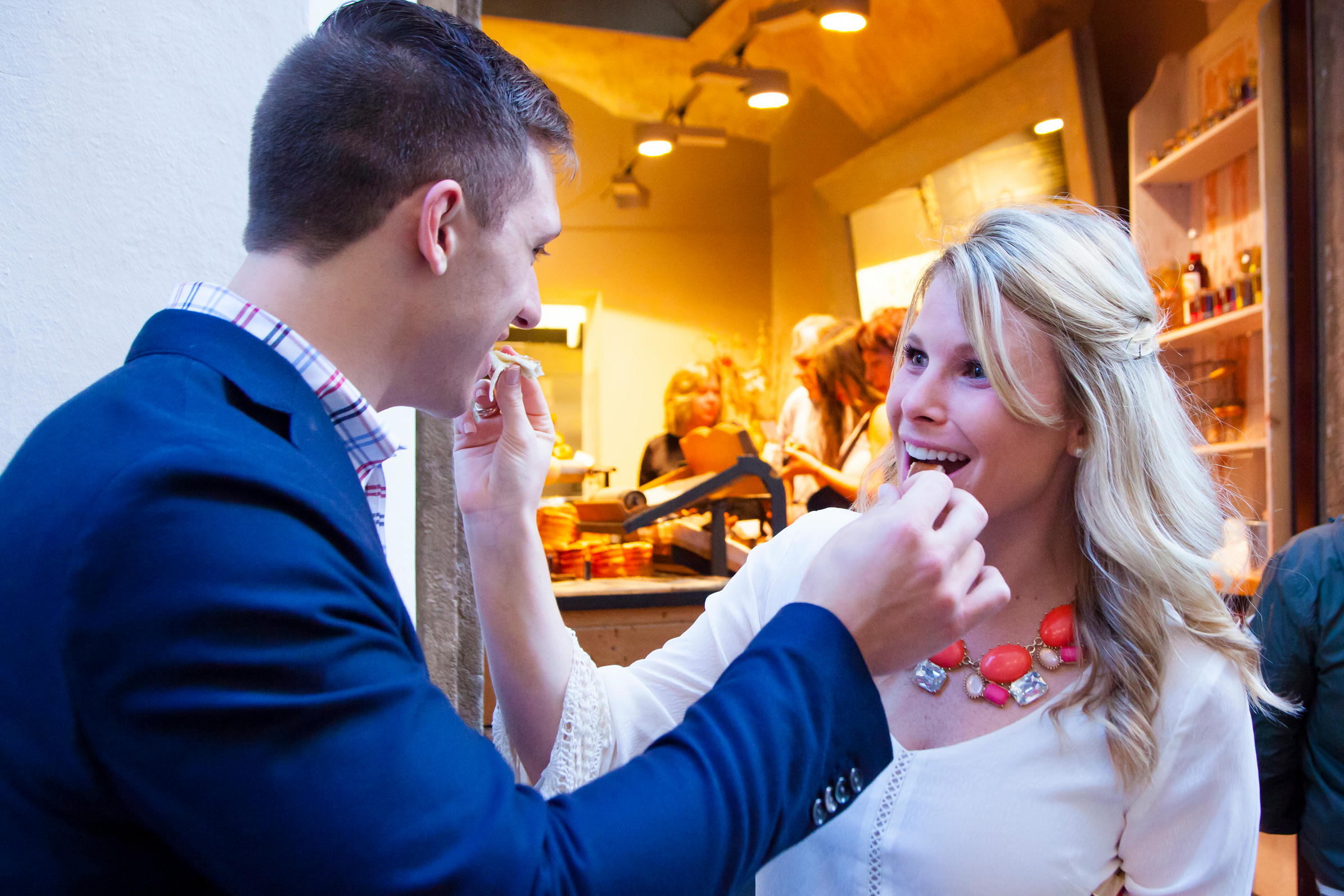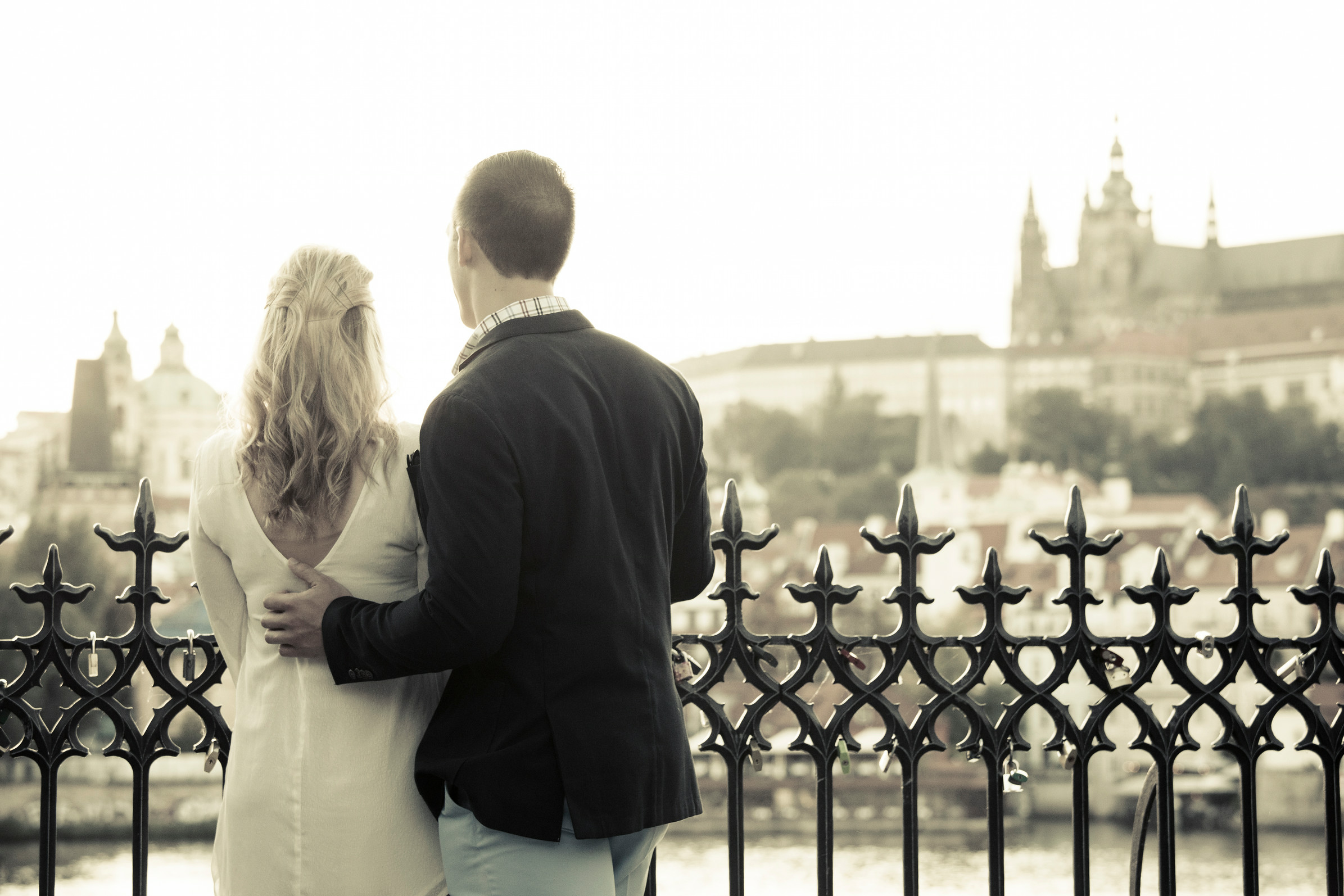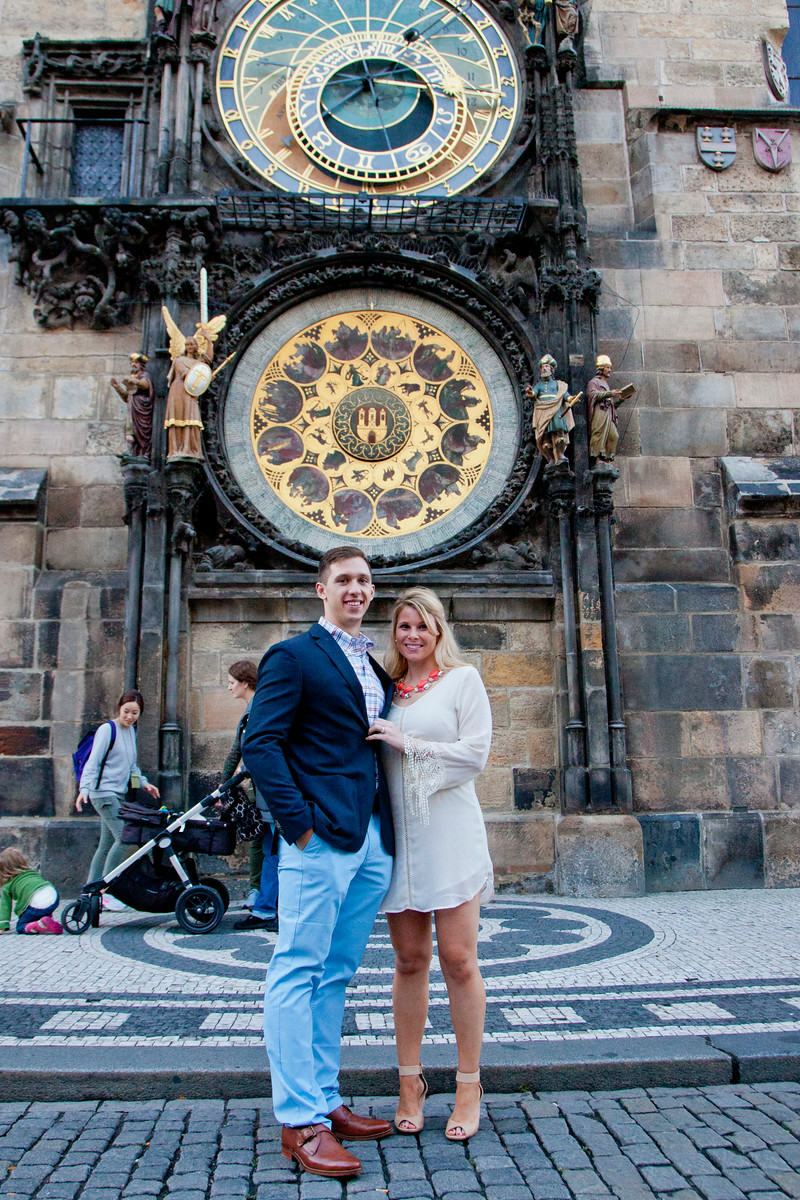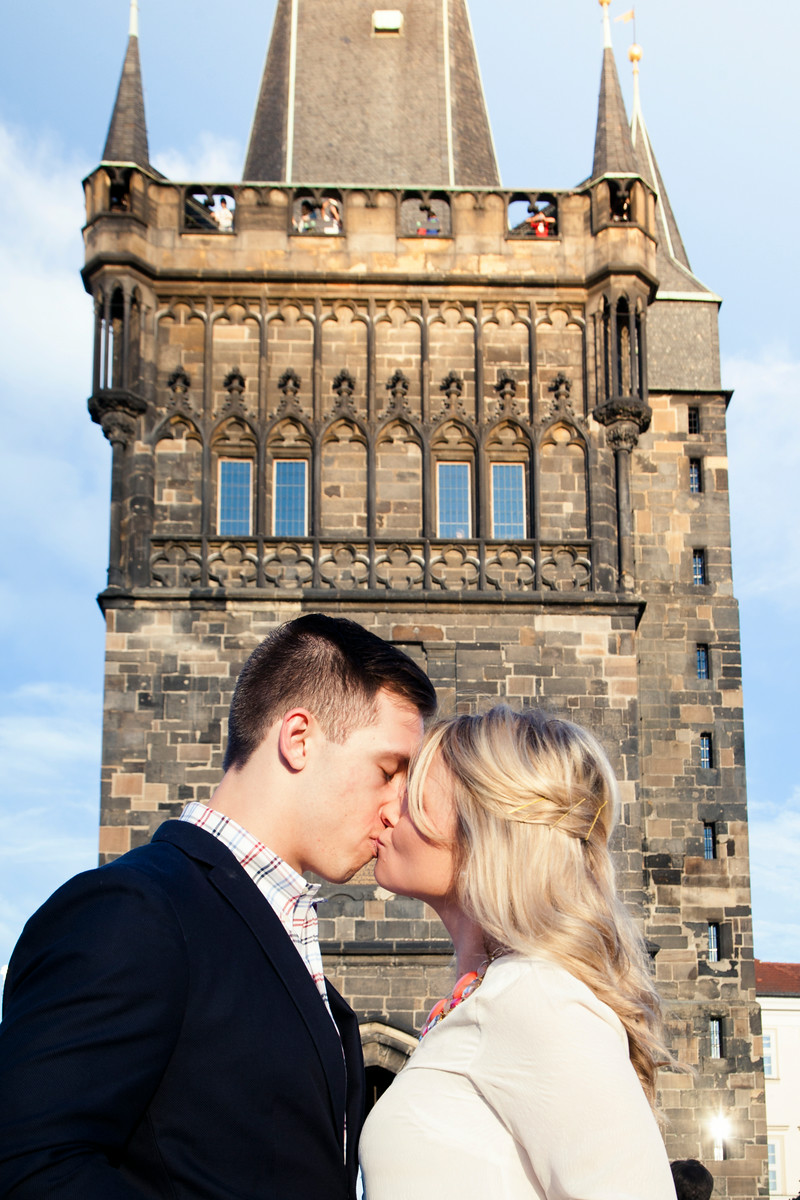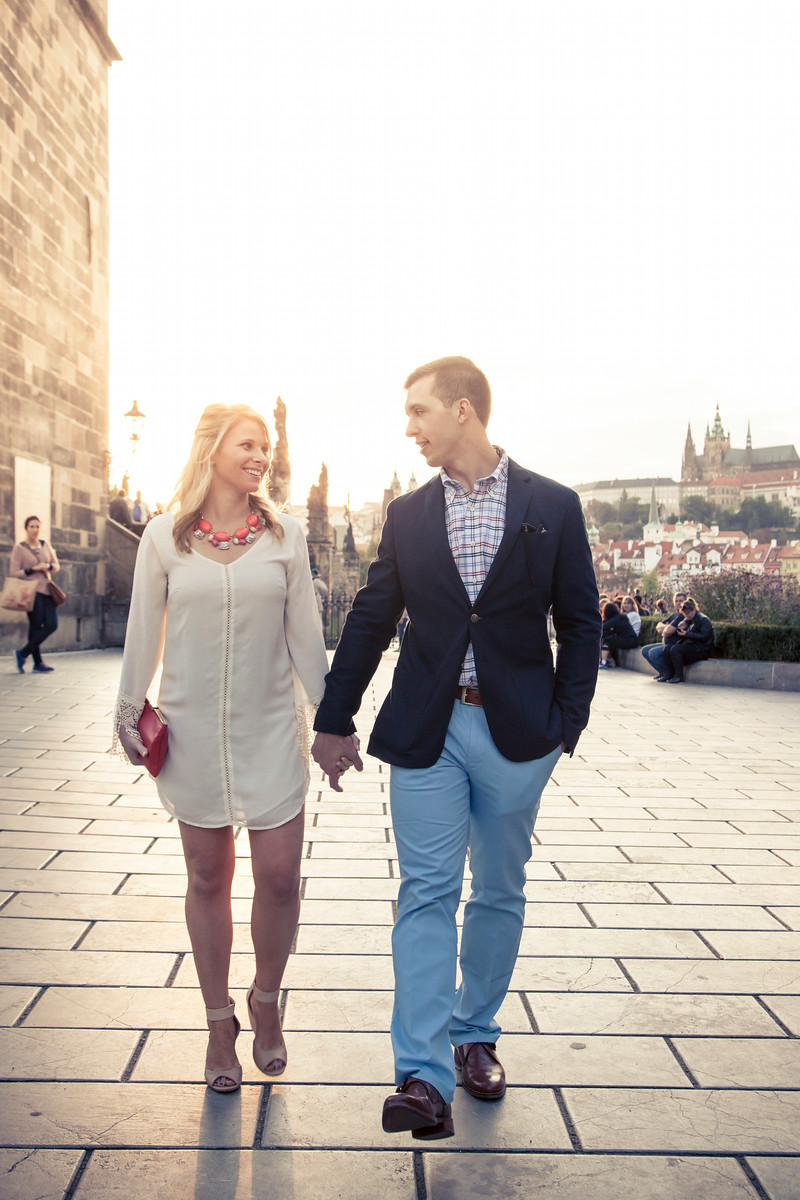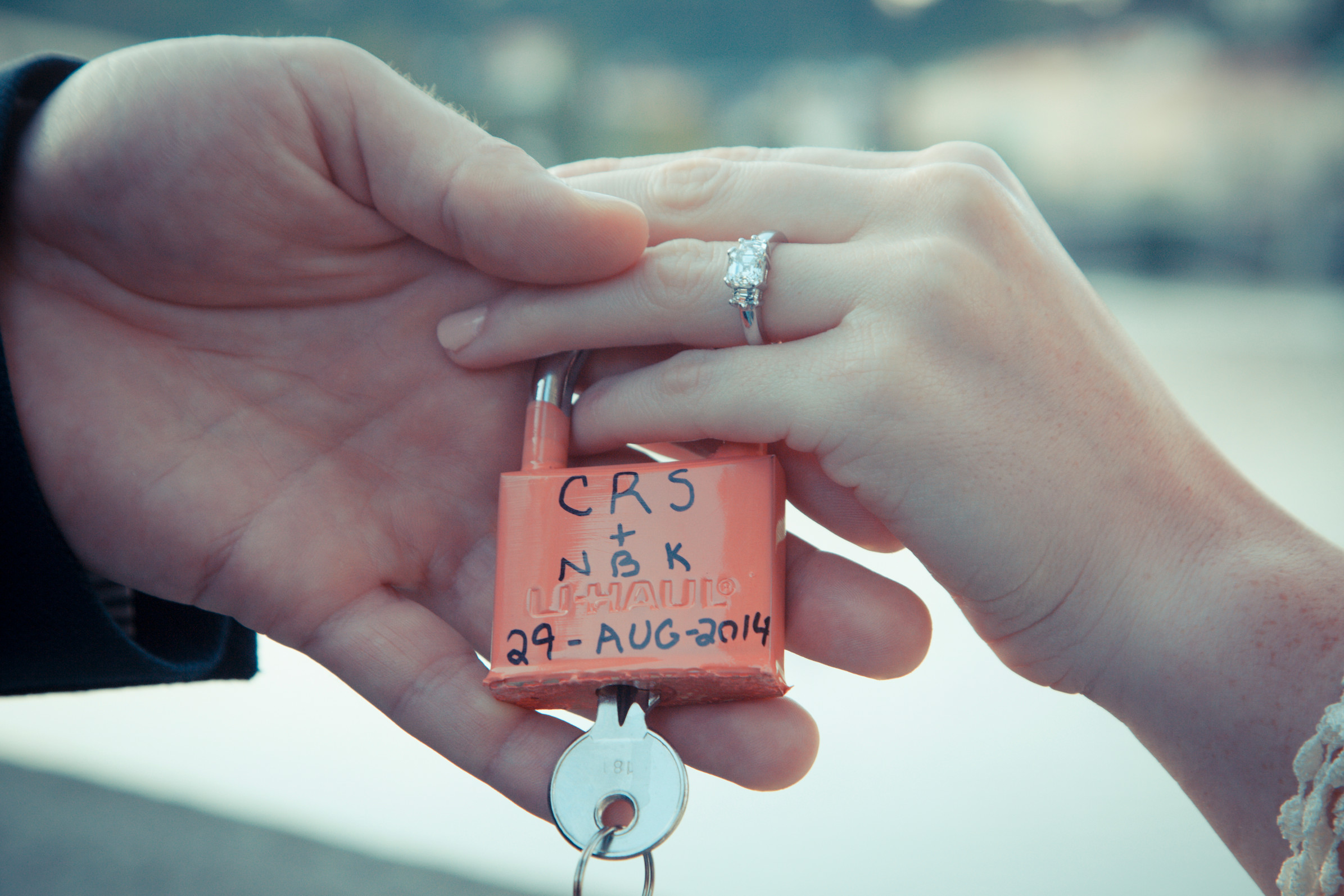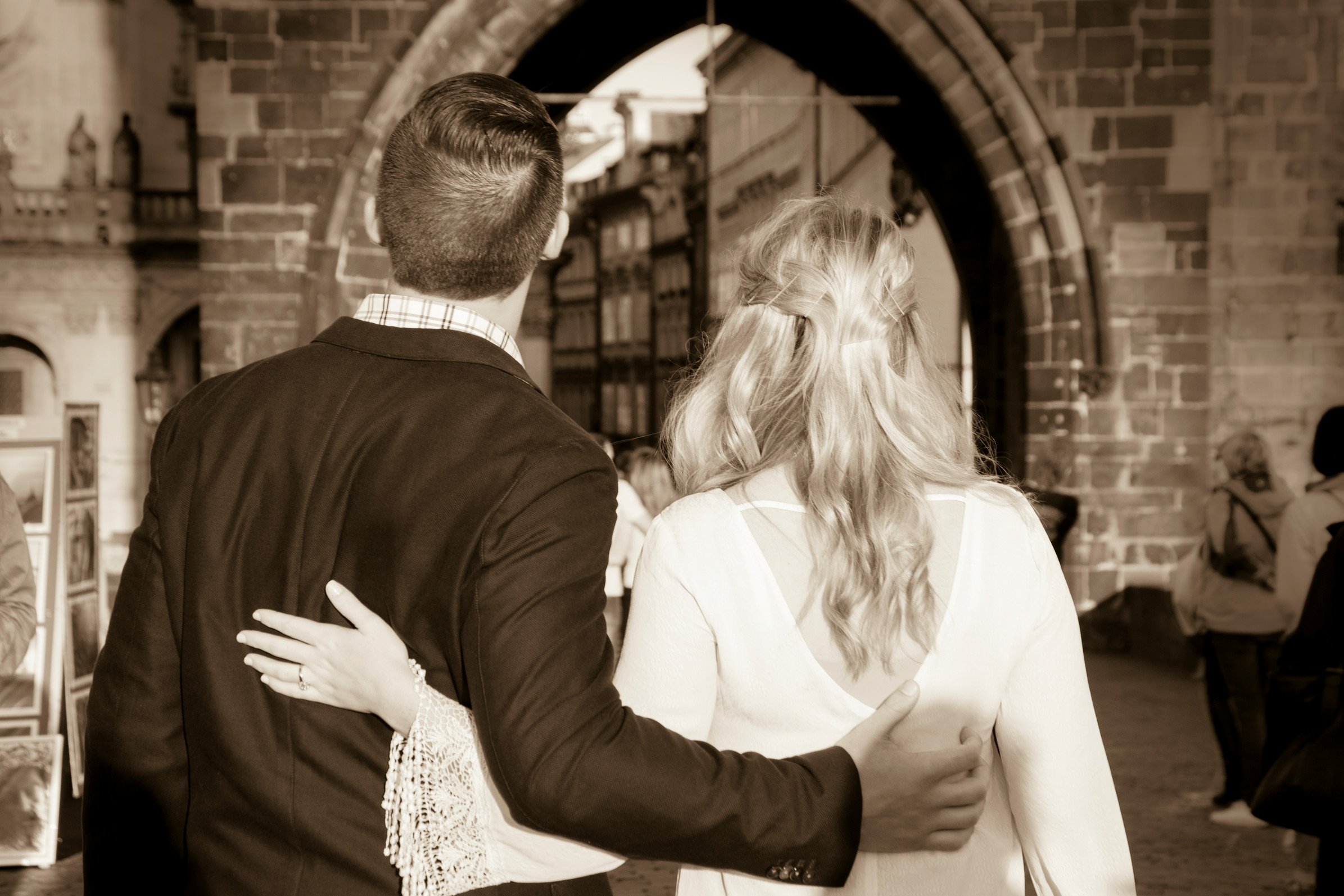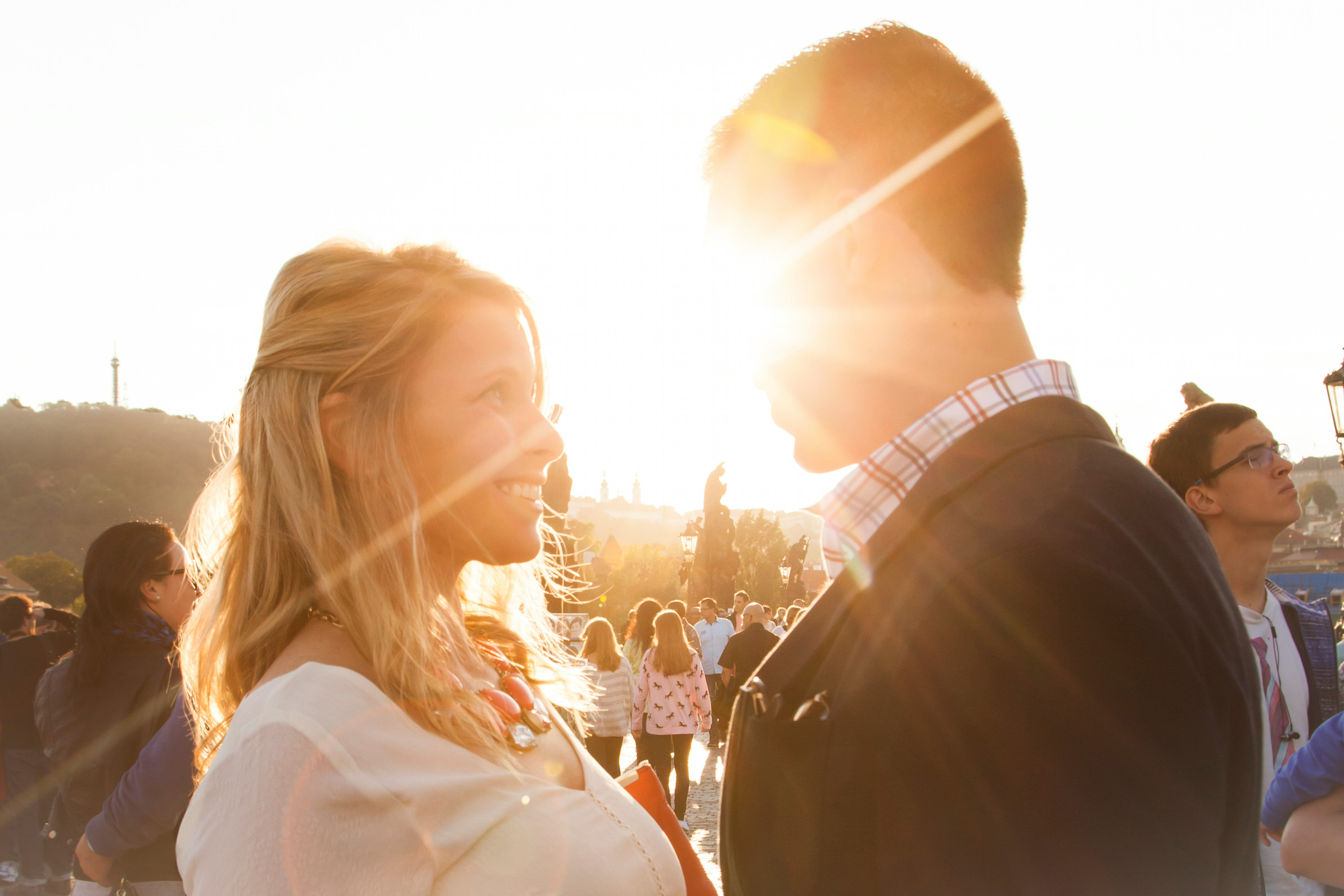 The story behind the proposal
"I am a terrible liar, but I figured if there was ever a time to surprise Christine, this would be the time. I wanted the proposal to be unique and unforgettable, and so I settled upon one of the more romantic cities I could think of: Prague. It was a place Christine and I had never talked about, but still a place I thought she could fall in love with. Thus, the first surprise was revealed at the airport and we were off to Prague. We arrived early Friday morning and we spent the first few hours acquainting ourselves with the city. Christine travels constantly for work. So I felt bad making her travel ~9,000 miles in five days. To try to make up for it, I surprised her with a massage and manicure that afternoon. During those two hours, I took some time to walk our route for the evening and hide the ring in my blazer. After getting cleaned up, I told her we had to leave at 6:20 PM to make our dinner reservation. We briskly strolled through Prague's Mala Strana on our way to the Charles Bridge. After walking much of the bridge, I told Christine I wanted to take her picture and send it to her parents. But after she was in place, I spilled out my heart and asked her to spend the rest of her life with me. After our initial celebration, I revealed to Christine the final surprise: I had hired Flytographer to capture our moment. We spent the next hour taking pictures, and we finished the evening with a lovely meal at the Bellevue gazing out at Prague Castle." – Nick
Other highlights of their trip to Prague? "A day trip to Cesky Krumlov and Karlstejn Castle, both of which really solidified that fairytale feeling from the night before." – Nick