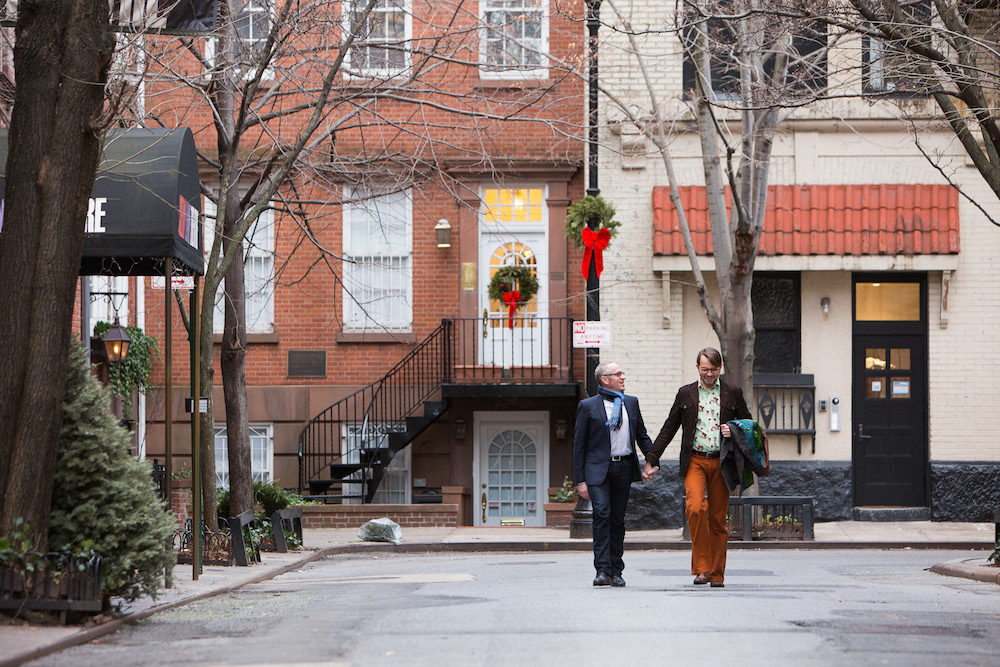 As a surprise holiday gift, Clark took his husband Vincent to New York City, a place of great significance in their relationship. The last time they visited NYC was in May 2008, when they received the exciting news that California was now performing same-sex marriages. After returning to their home base in Paris, they hopped on a plane only 6 weeks later to perform the ceremony. As Clark says, this year's holiday trip was "our first vacation back in New York City since that fateful day when we first considered the possibility of getting married in the States! "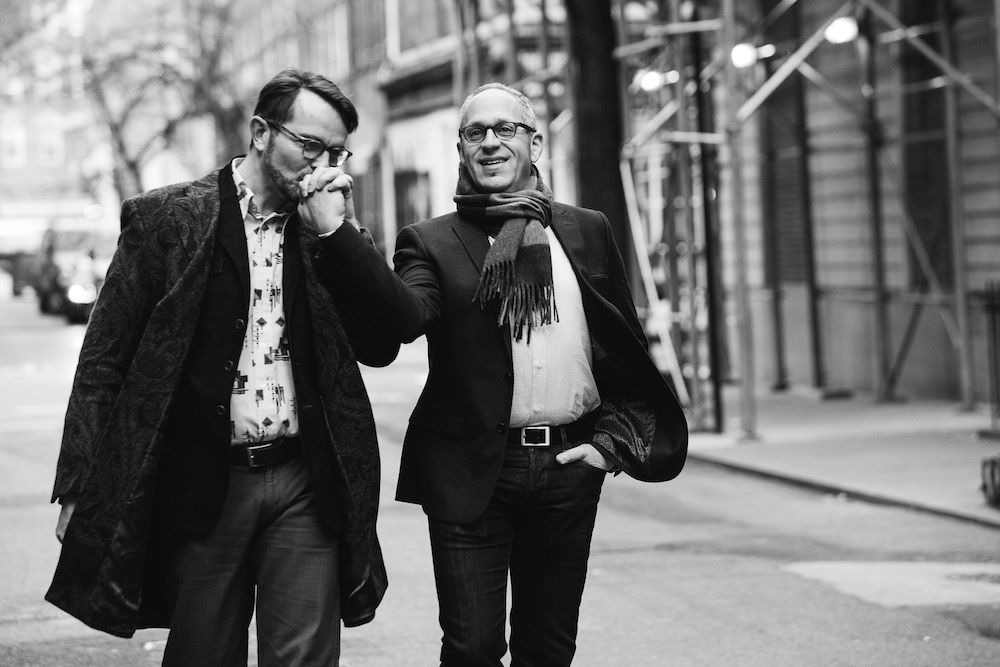 Clark, an American LGBTQ media consultant and ambassador of IGLTA, moved to Paris over 15 years ago. One year later, he met his future husband Vincent in the Paris Gay Men's Choir, Mélo'Men. The pair was PASC'ed (French Civil Union) in 2007, then whisked off to California in 2008 for their US ceremony. In 2014, the California marriage was officially recognized in France, so now they are legally married in both France and the US!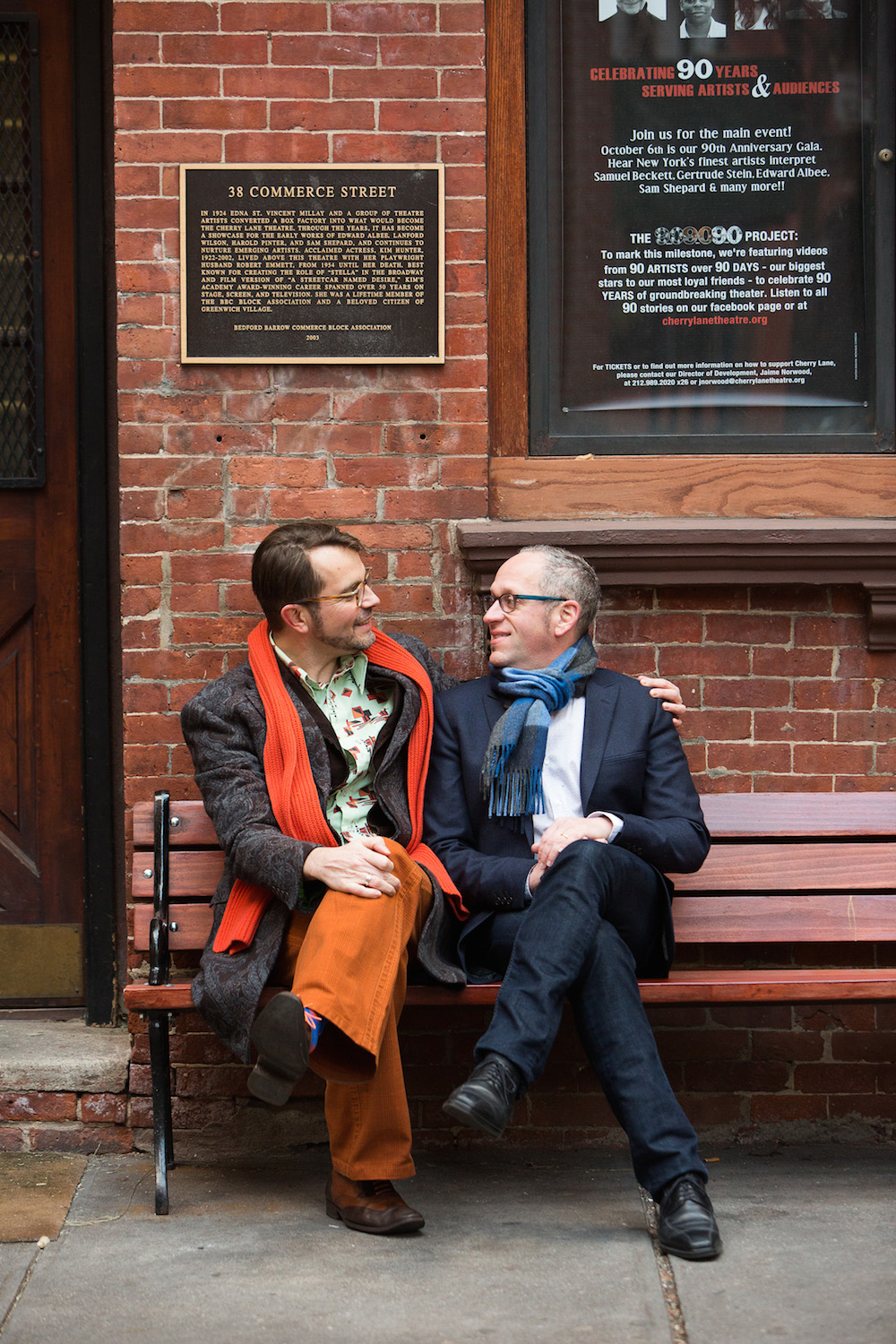 "One of our favorite things to do when traveling is just to stroll around a city, taking in the sights and letting our day unfold as it may. We like to 'live like locals' which is why the shots of us in the street are particularly apropos. We included a walk down a secluded street in Greenwich Village (the Cherry Lane Theatre shots), photos in the Christopher Street Subway Station, and shots in front of the Stonewall Inn, all gay icons." – Clark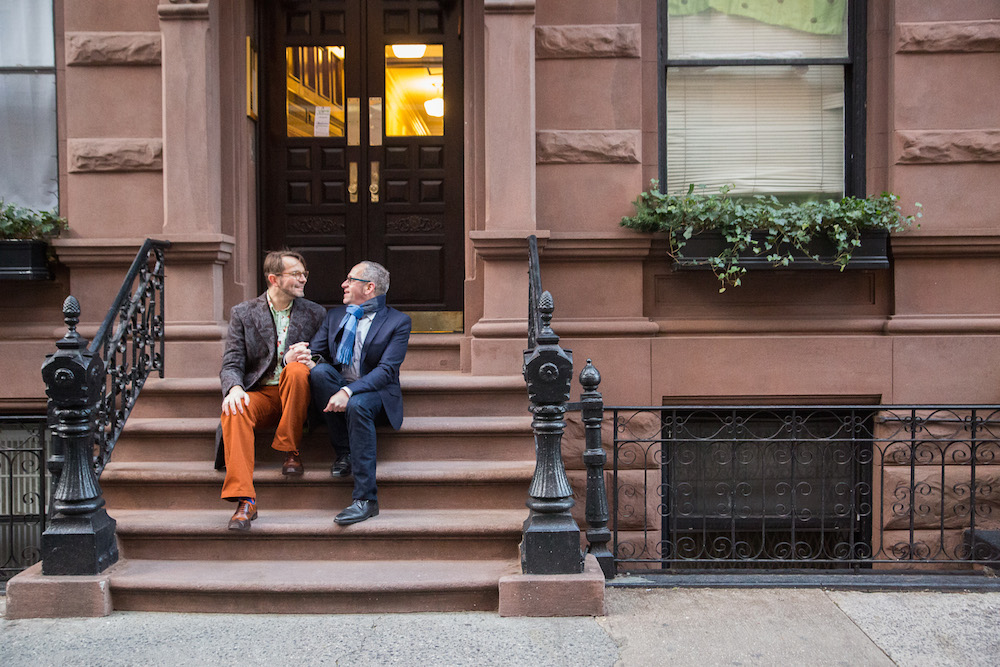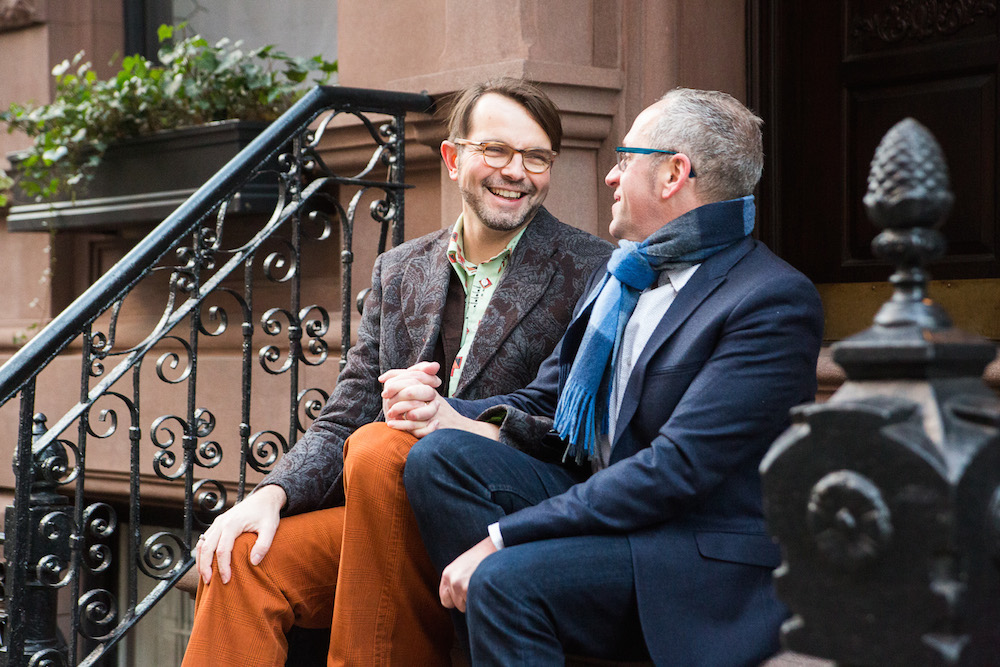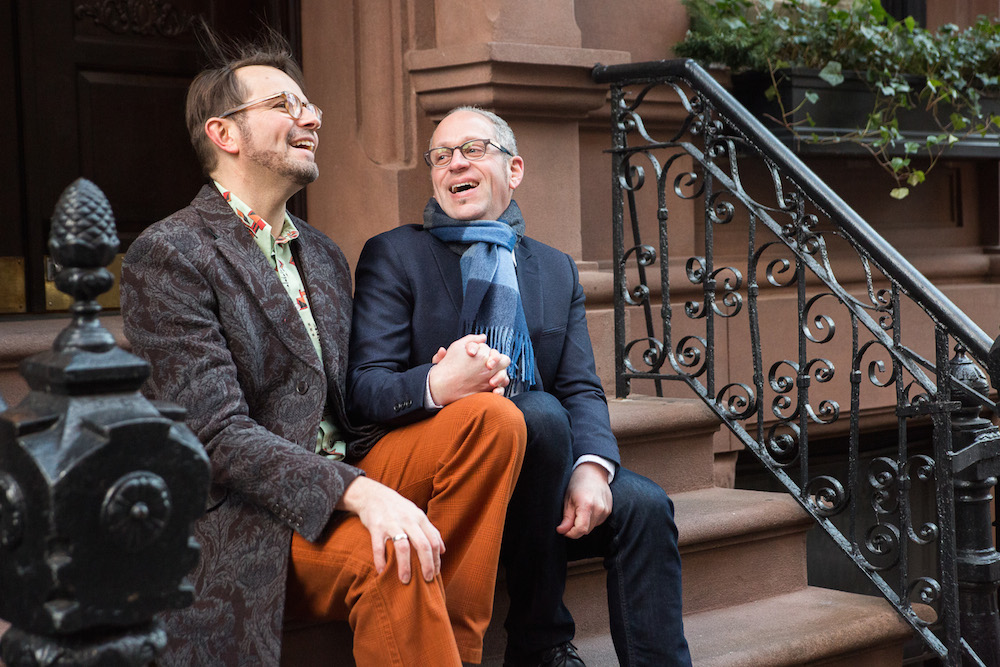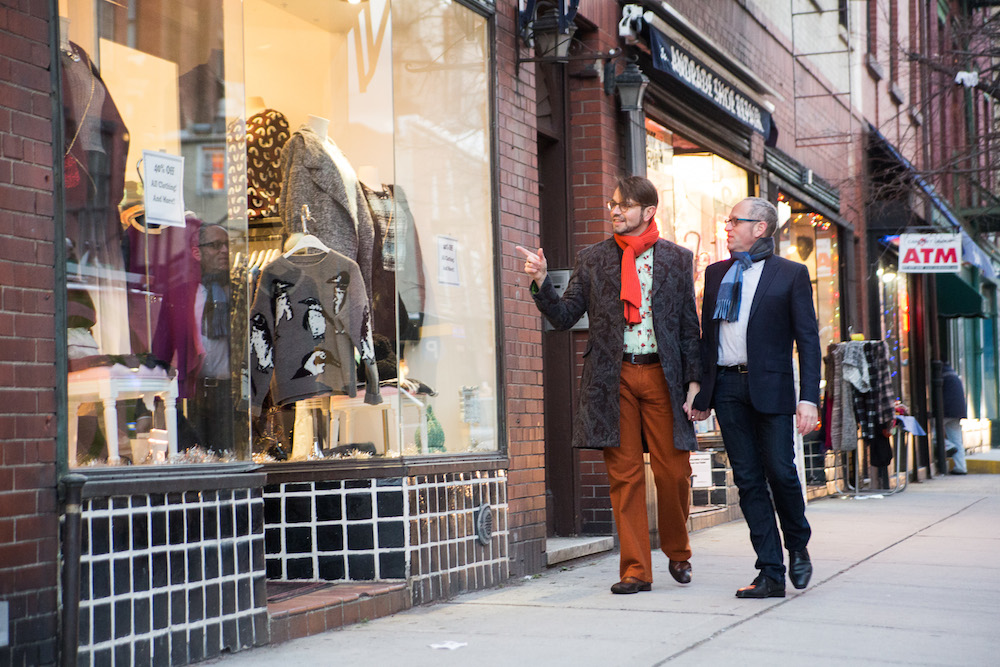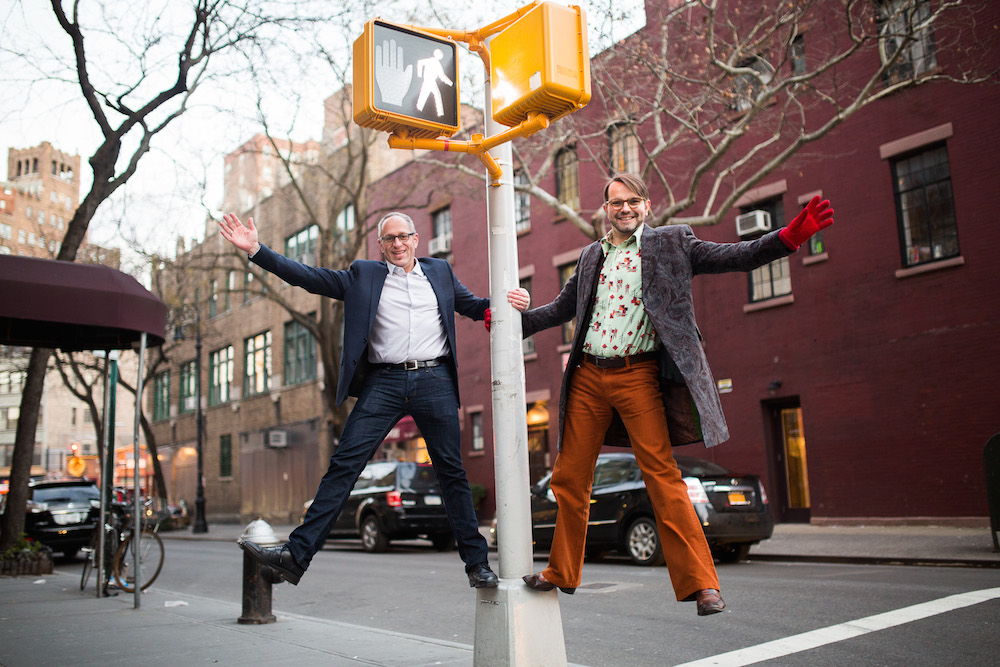 "One of the funnier moments of our Flytographer shoot occurred when [Flytographer] Johnny suggested we go into a restaurant so he could shoot us from the exterior. The restaurant was actually closed at the time (the staff were having their afternoon meal, preparing for the evening rush) but the owner graciously allowed to let us sit at a table while Johnny took pictures of us from outside. We suddenly noticed that tourists were stopping to take pictures from the opposite corner of the street. We thought we were enjoying a brief moment of fame, until we later found out from the restaurant owner that the building was used for the exterior shot of the apartment on the television series 'Friends'!" – Clark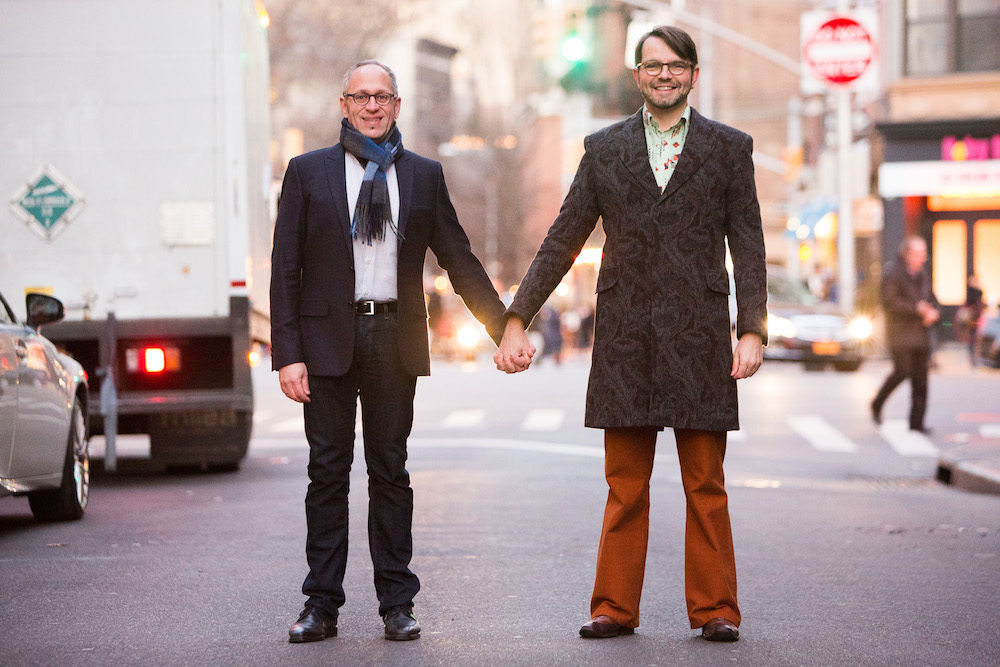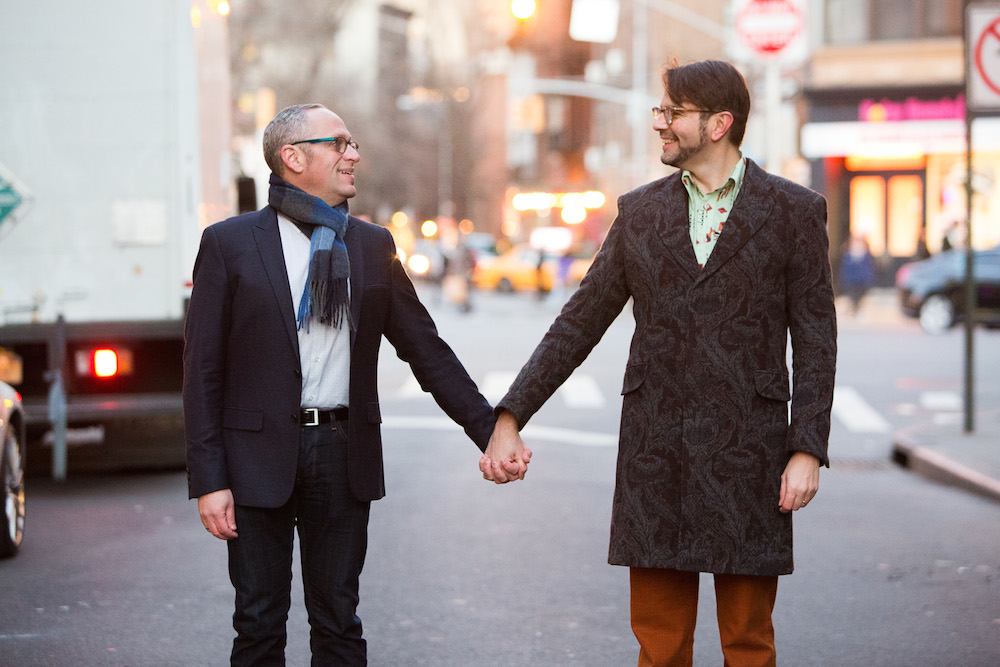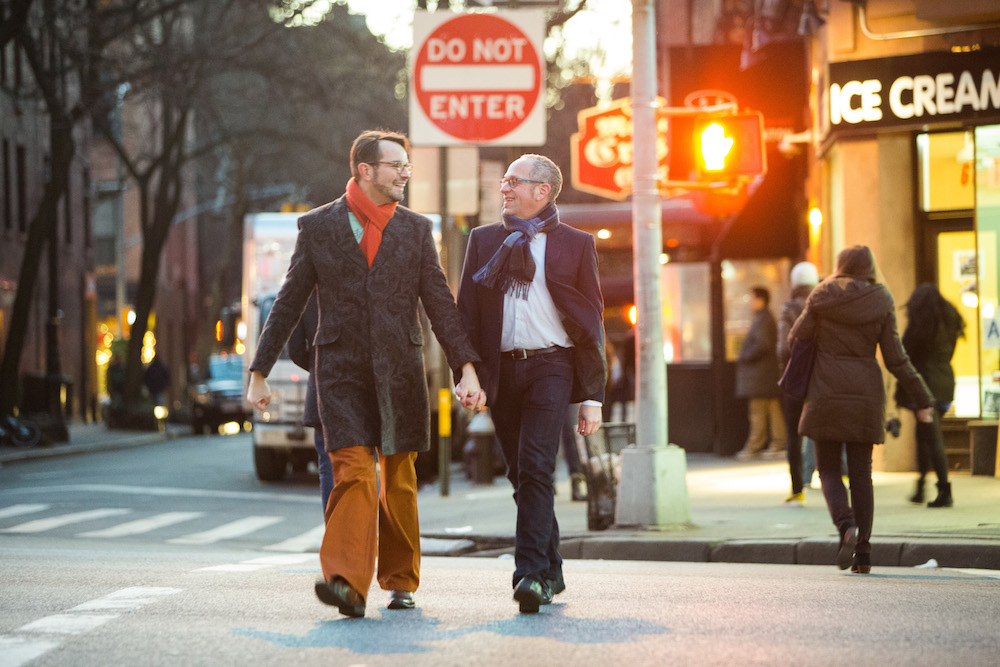 "Our Flytographer Johnny was great – really fun to work with and very professional. He had lots of great ideas, really made us feel comfortable and relaxed. At the end of the shoot, it felt like we'd been hanging out with a close friend all afternoon! He really captured us and our personalities. The photos are 'sublime' as Vincent says and we are absolutely thrilled with the results! Johnny is a true pro (I think he even managed to shave a few years and a few pounds off us as well – he worked his magic!). He makes us look like the true New Yorkers we've always dreamed of being! We are truly pleased with the results and look forward to sharing with friends and family." – Clark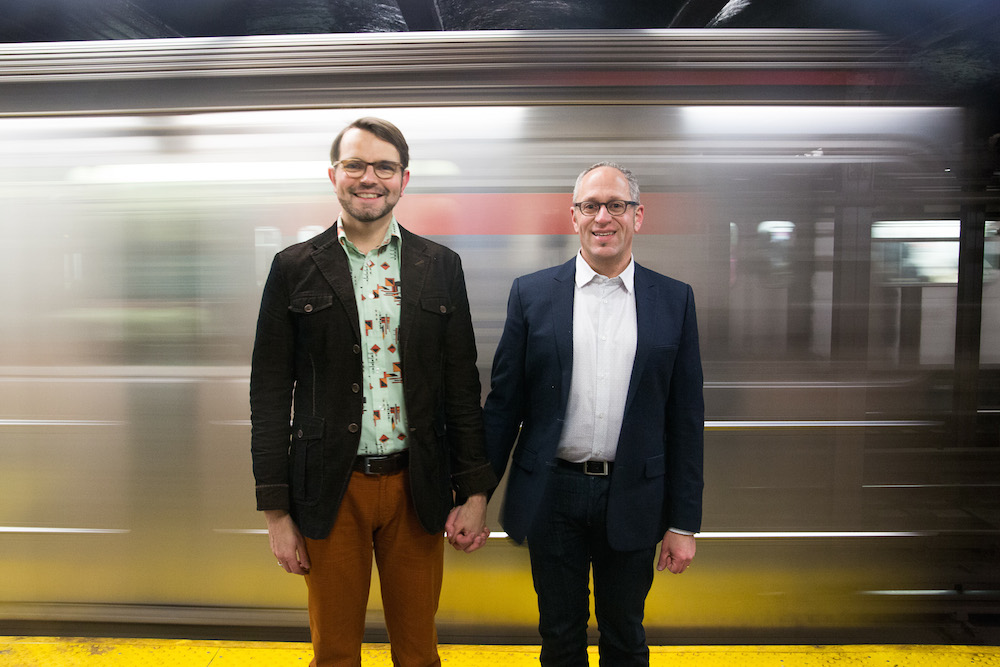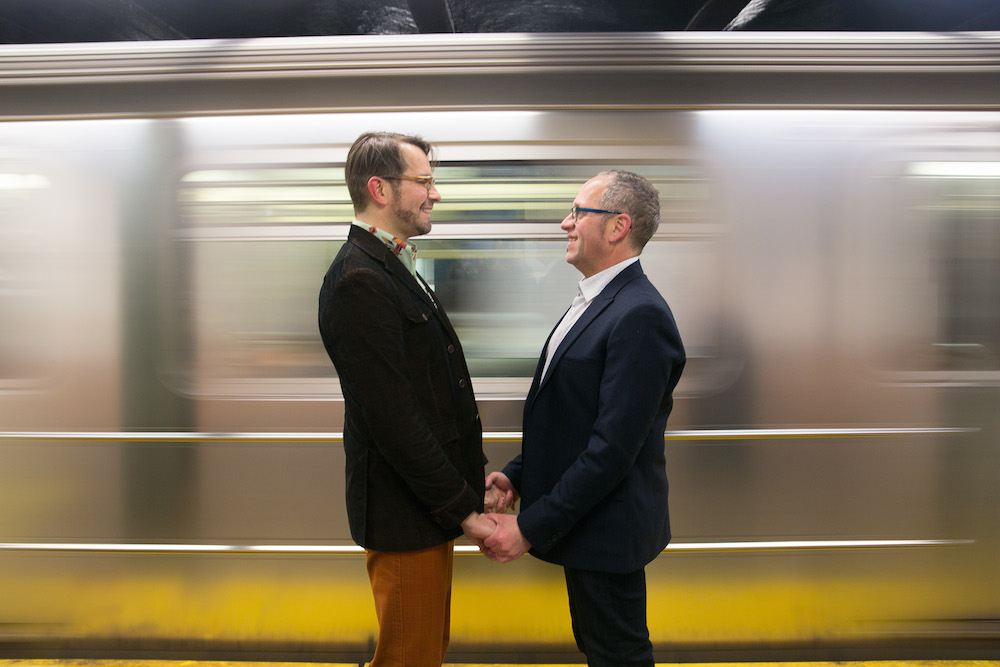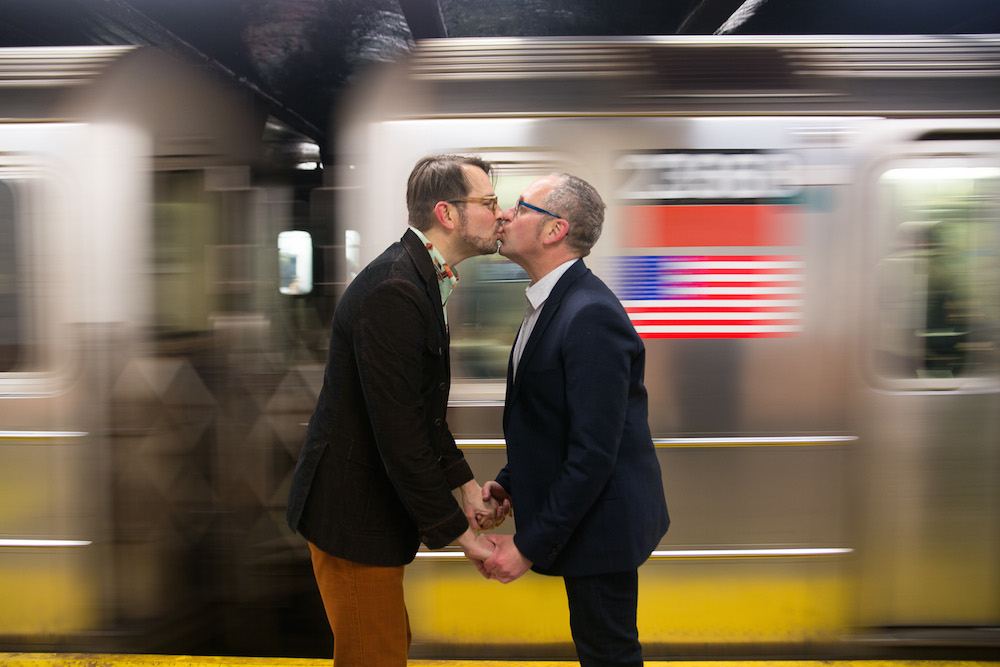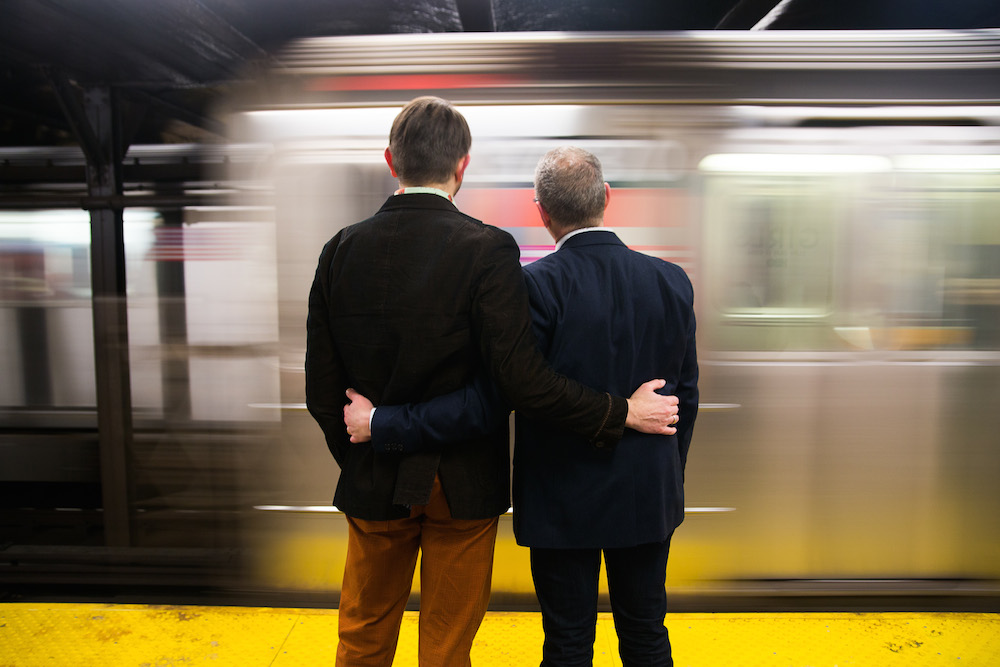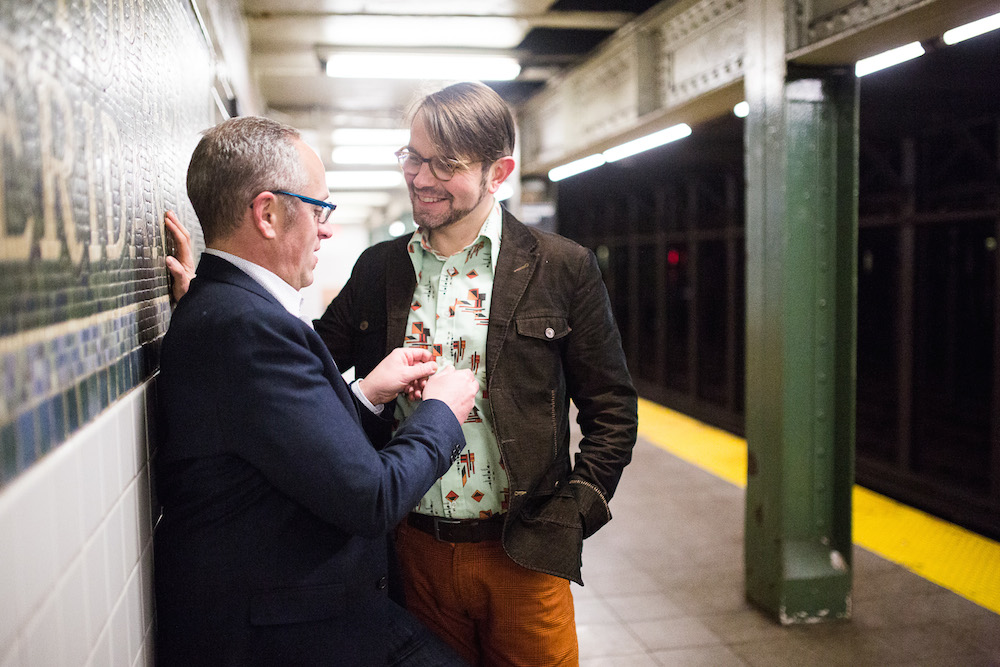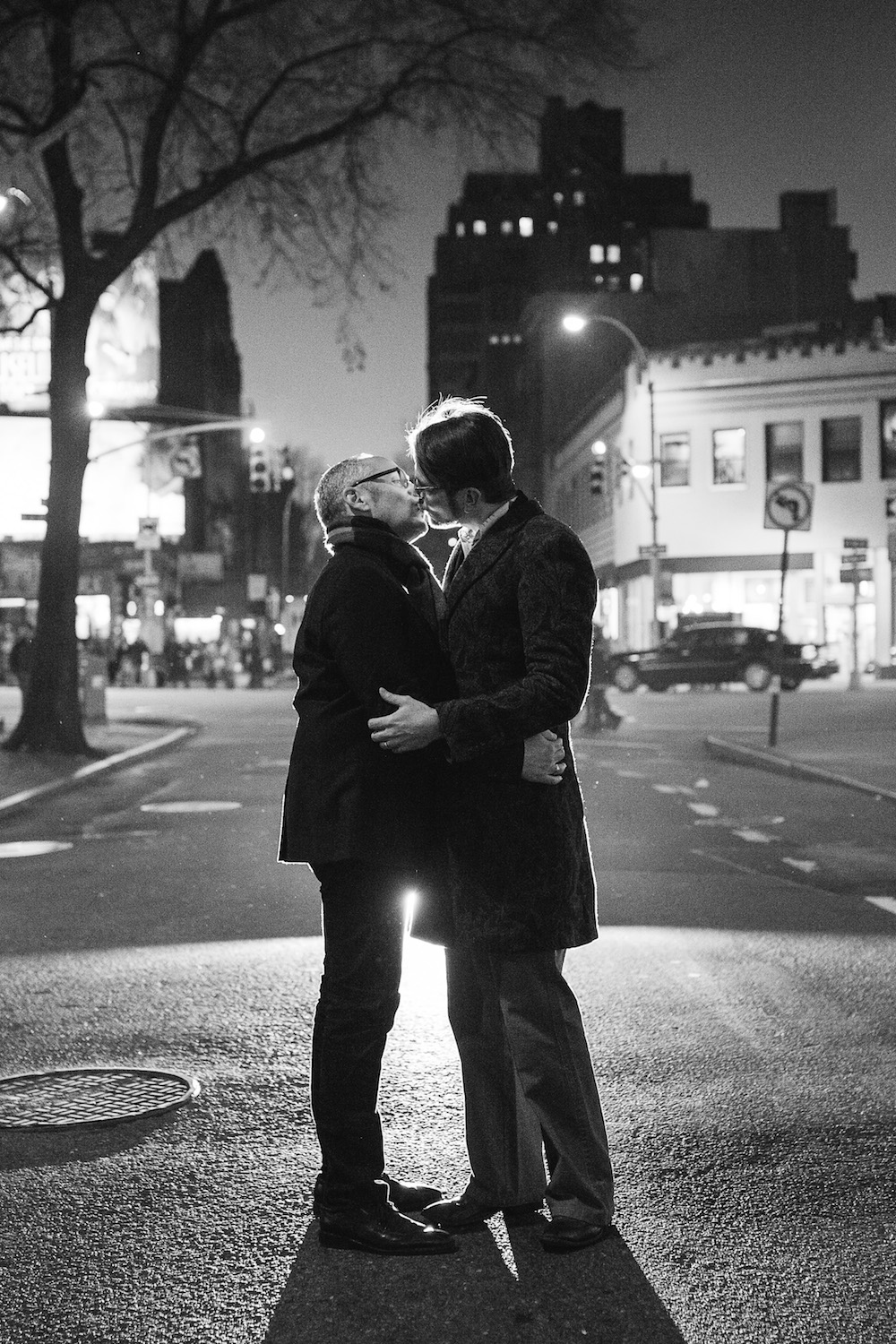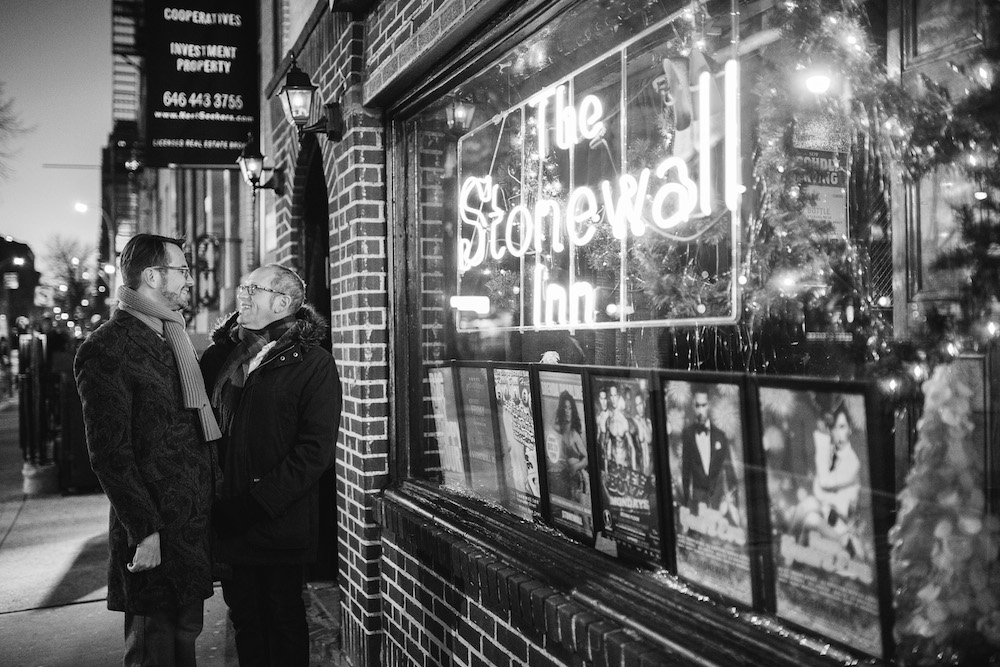 Looks like a fantastic way to spend the holiday!
If you would like to connect with Clark, he can be found here.
See more couples on holiday here.
Share using the Share Buttons below.