See more: beach – couples – Honolulu – love – romantic getaways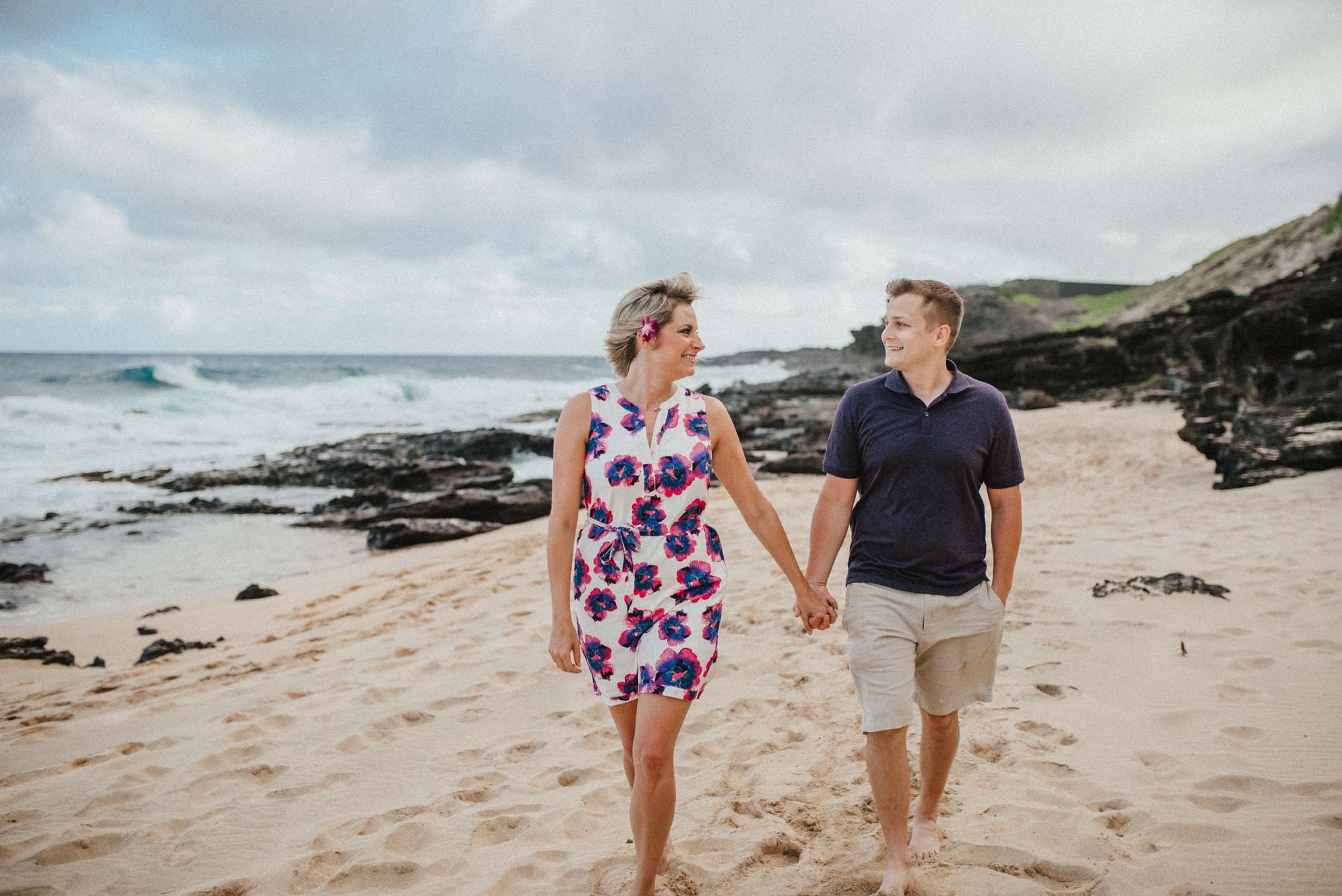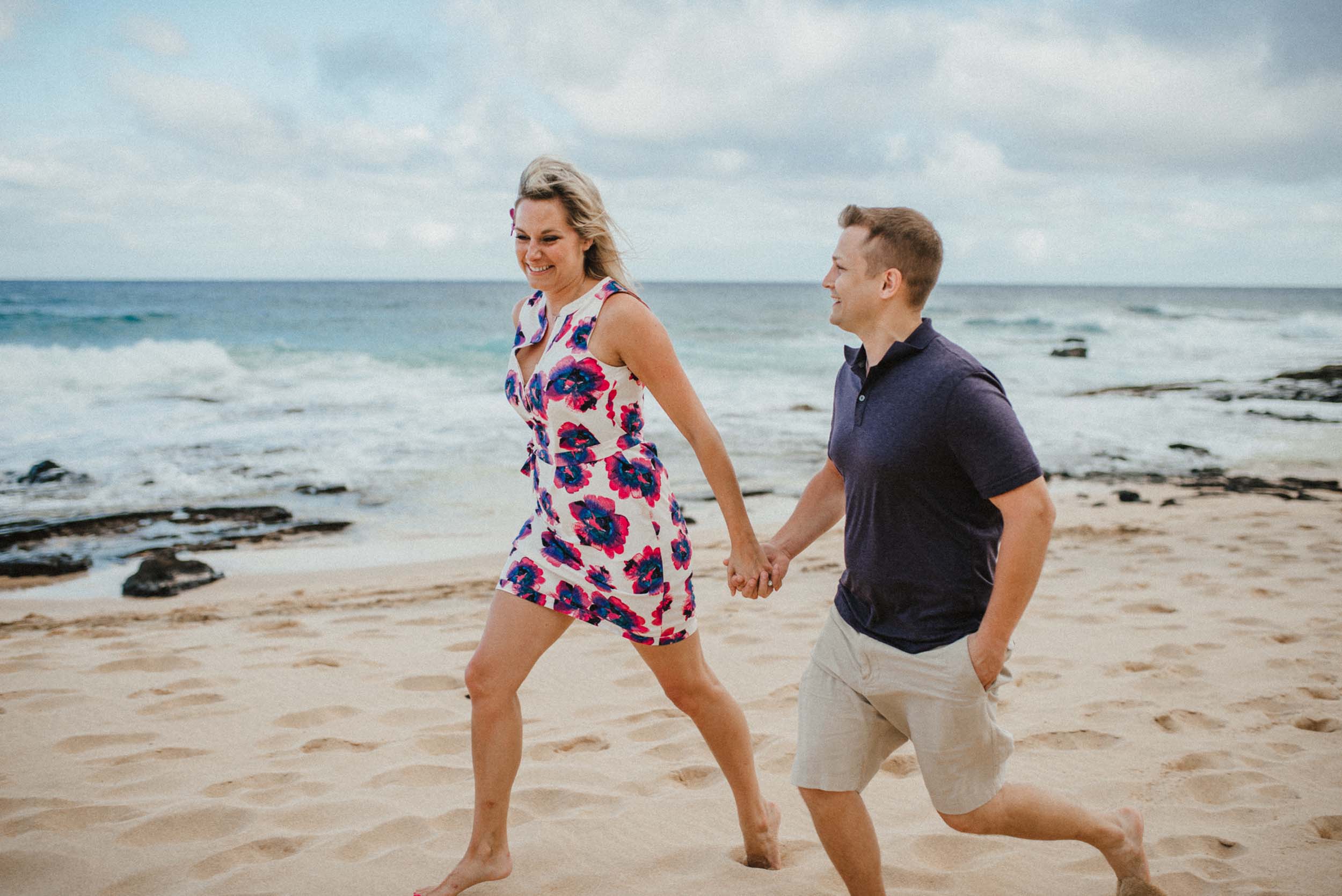 Amanda and Dave had a few days of down time from work, so they spent it exploring Honolulu! These two lovebirds packed some serious adventuring into a quick trip and capped it all off with a session with Flytographer Chelsea!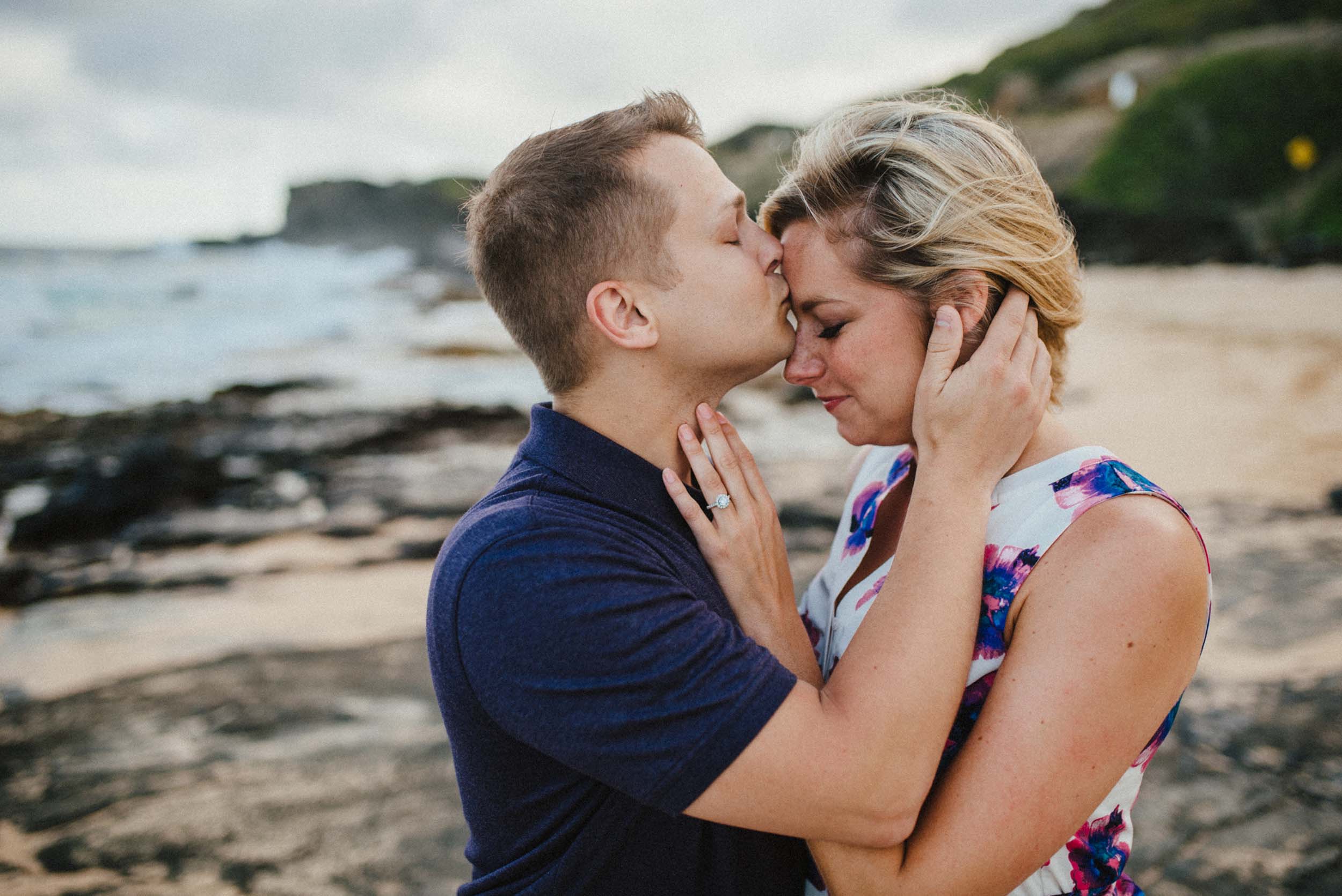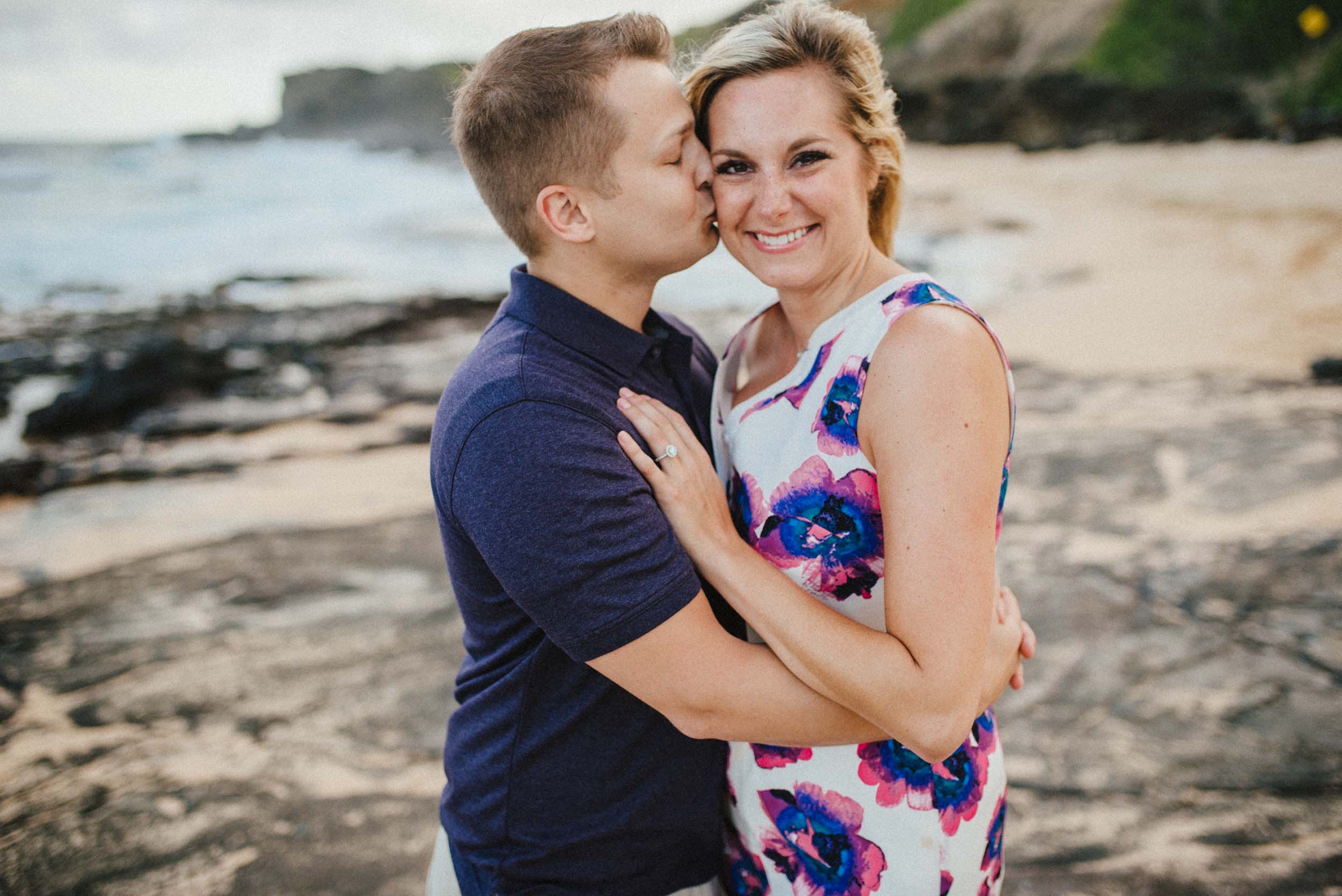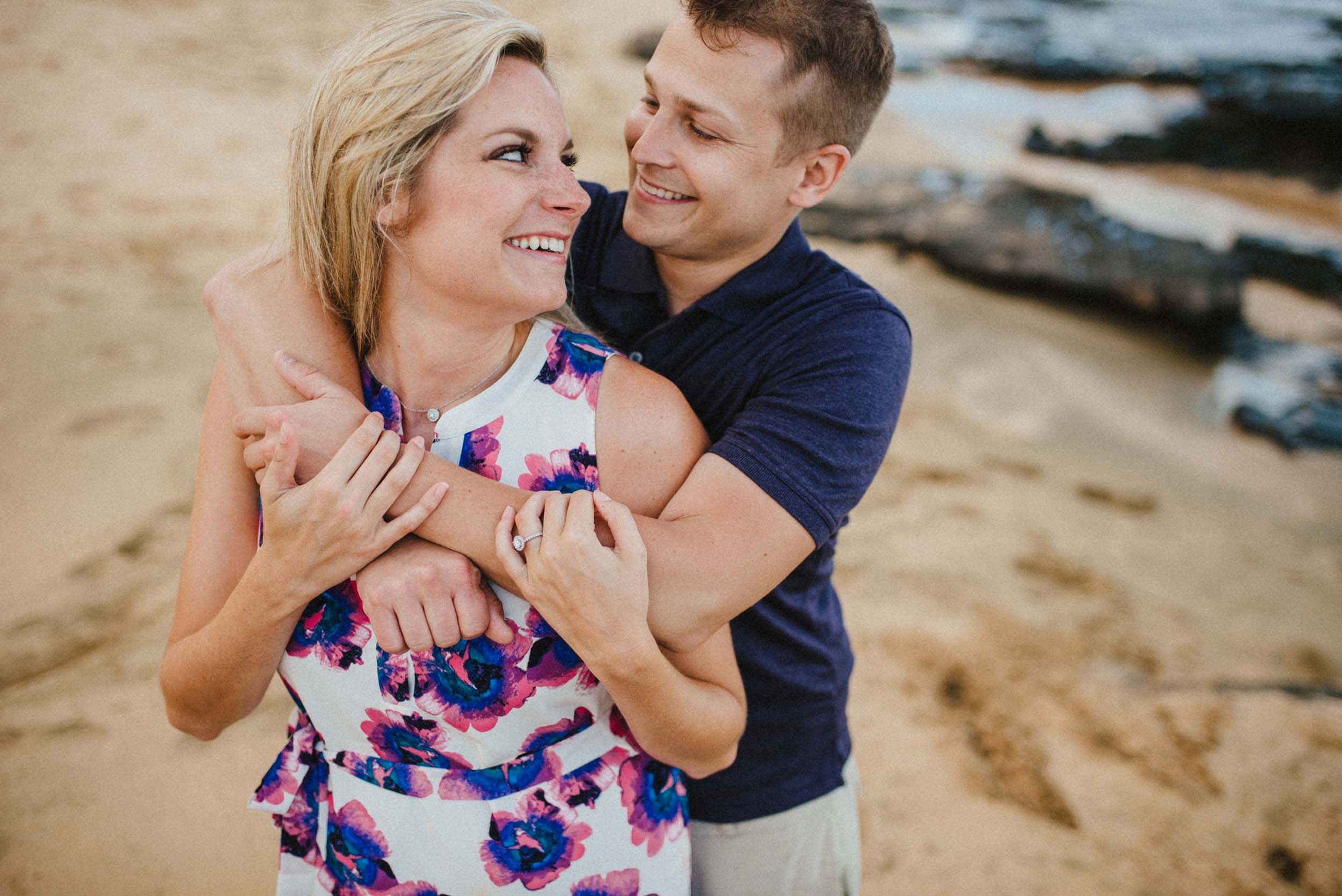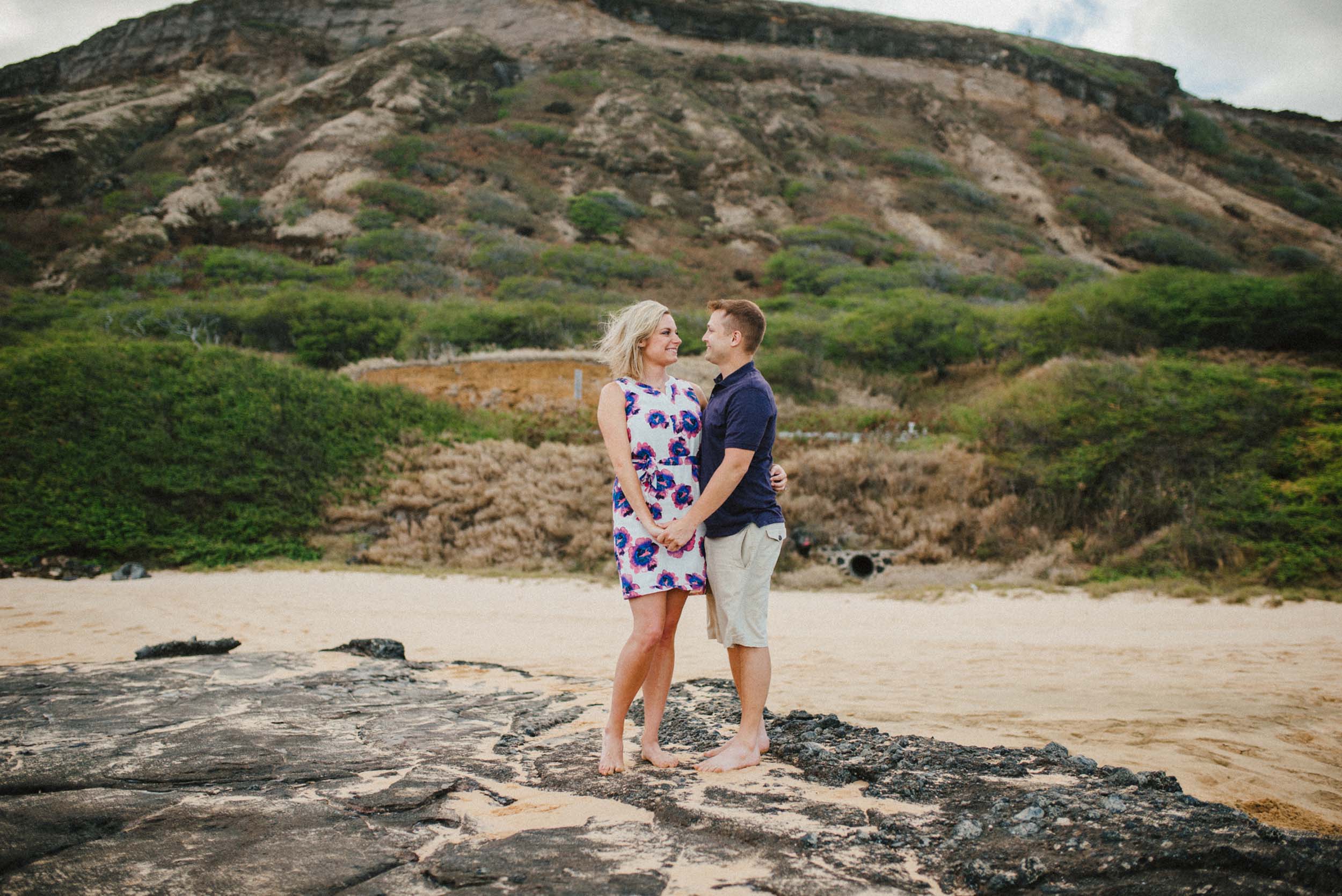 THEIR STORY
"Dave and I have pretty busy work schedules (he works for the Department of the Navy, while I'm an attorney), so we live by the motto 'work hard, play harder!' We only had a few days of 'free time' and we spent them exploring the beautiful island of Oahu. We kayaked, snorkeled, roadtripped, watched some beautiful sunsets, and ate our weight in tuna." – Amanda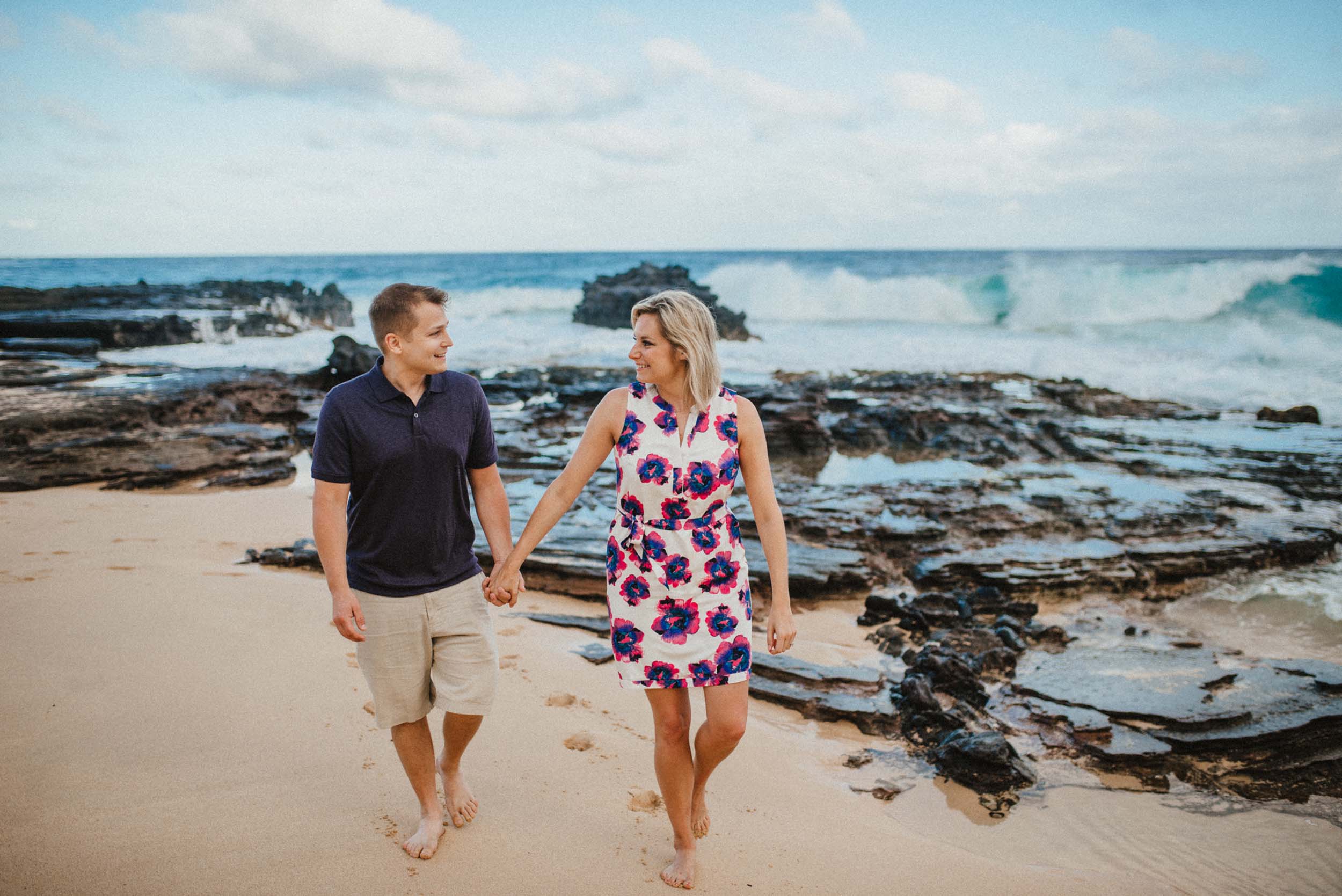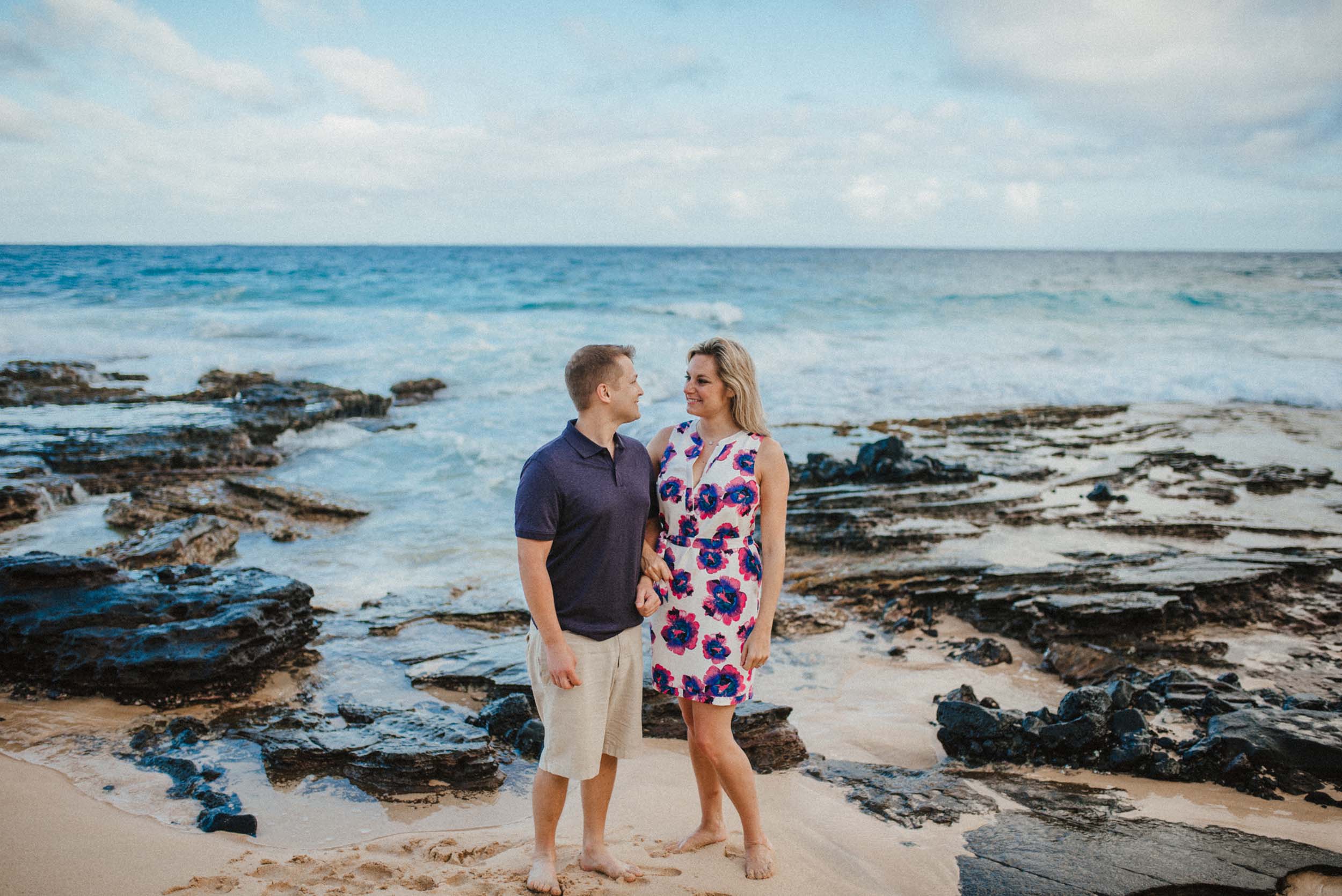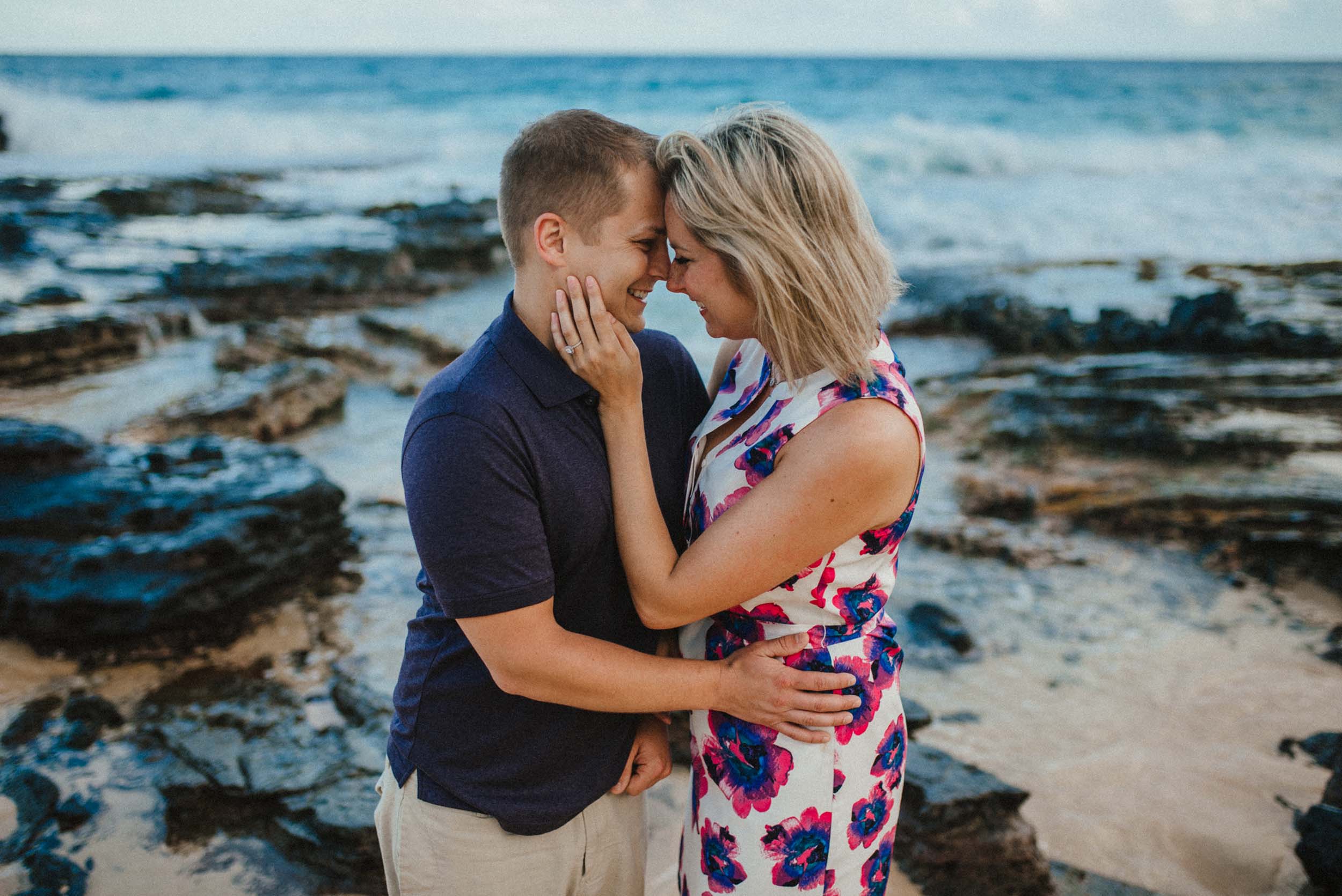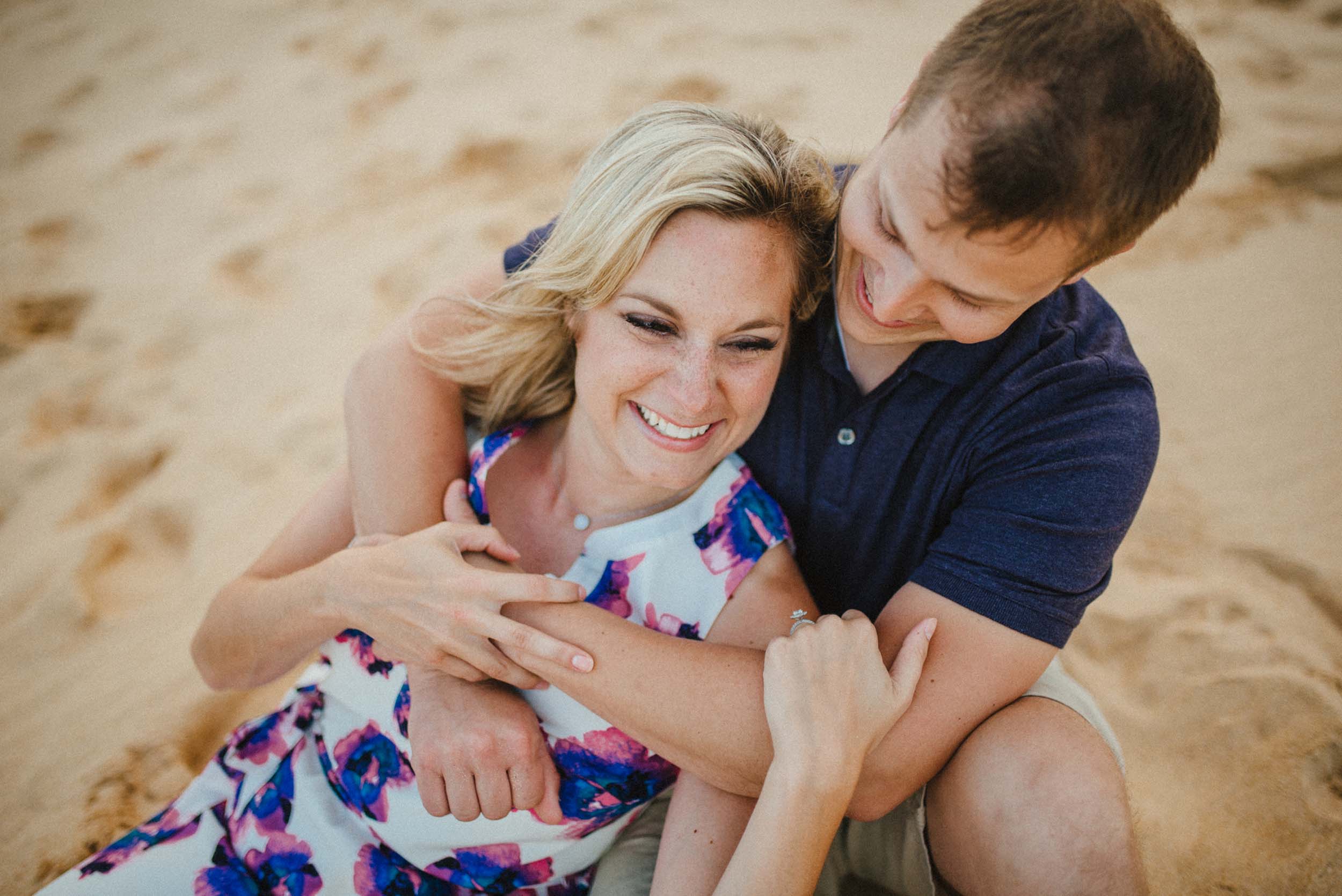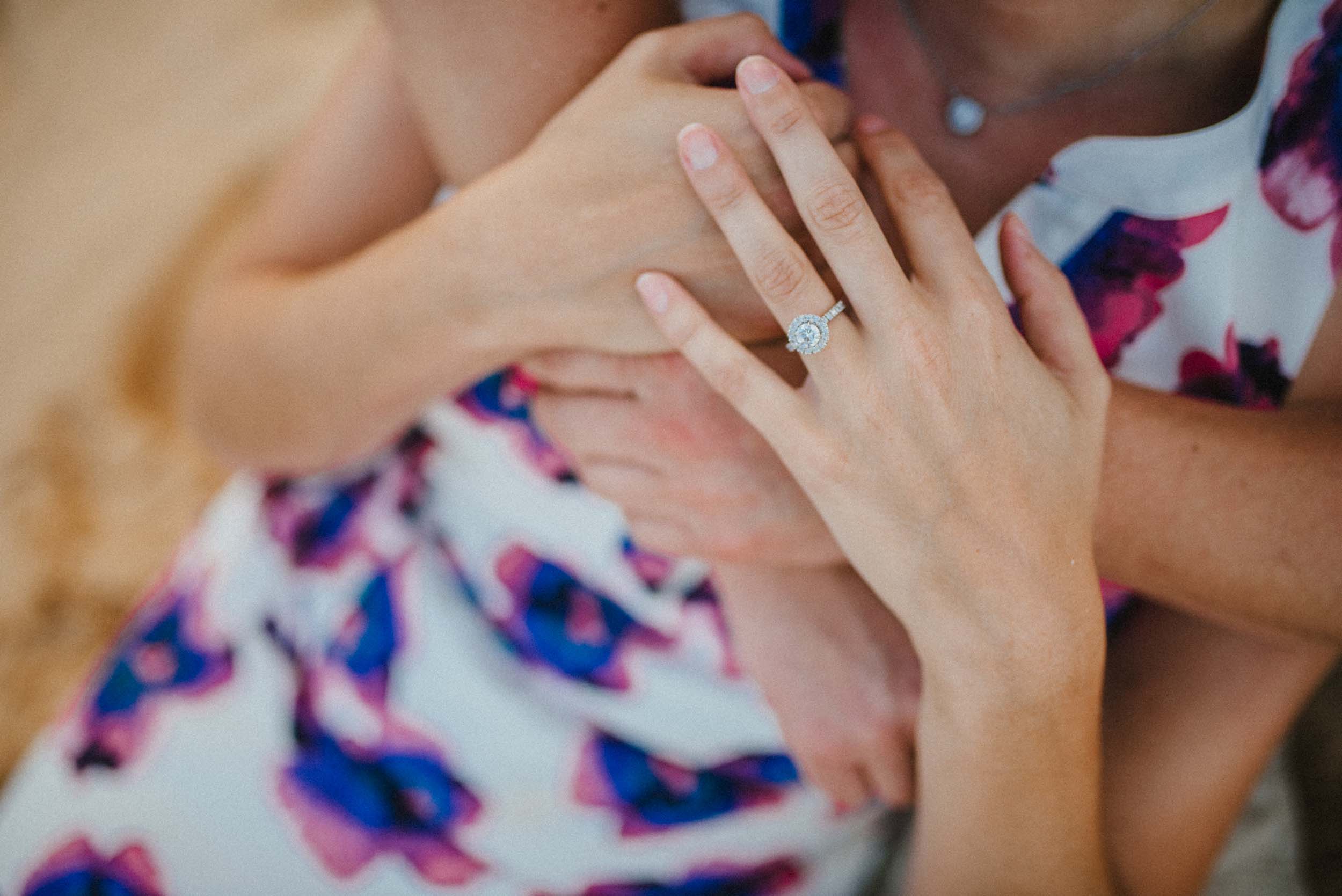 If you go, rent a kayak from Kailua Beach Adventures and choose from a two-hour relaxed tour or a longer, more adventurous tour. Both options include snorkeling and lunch! Self-guided rentals are available for those who prefer to explore on their own.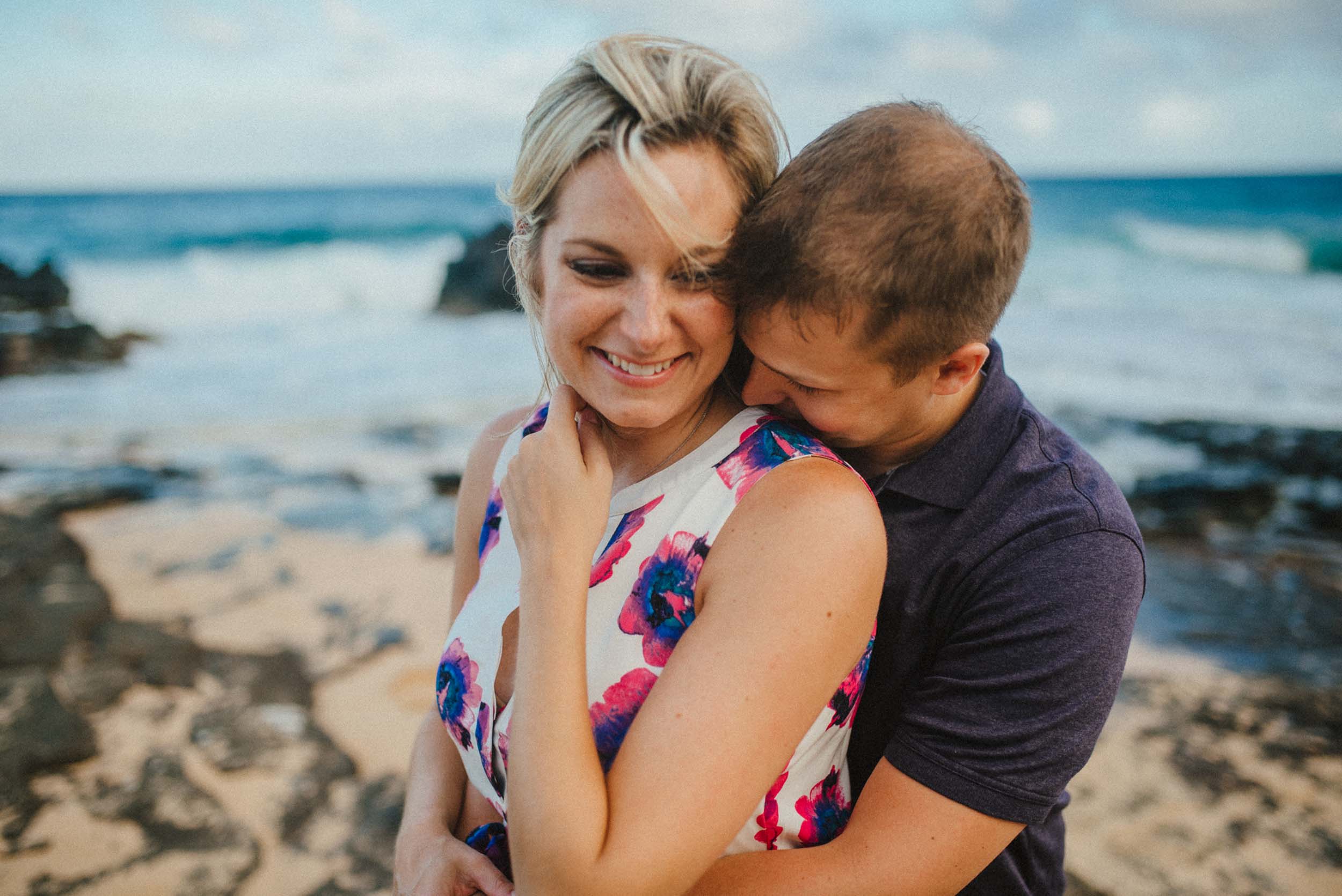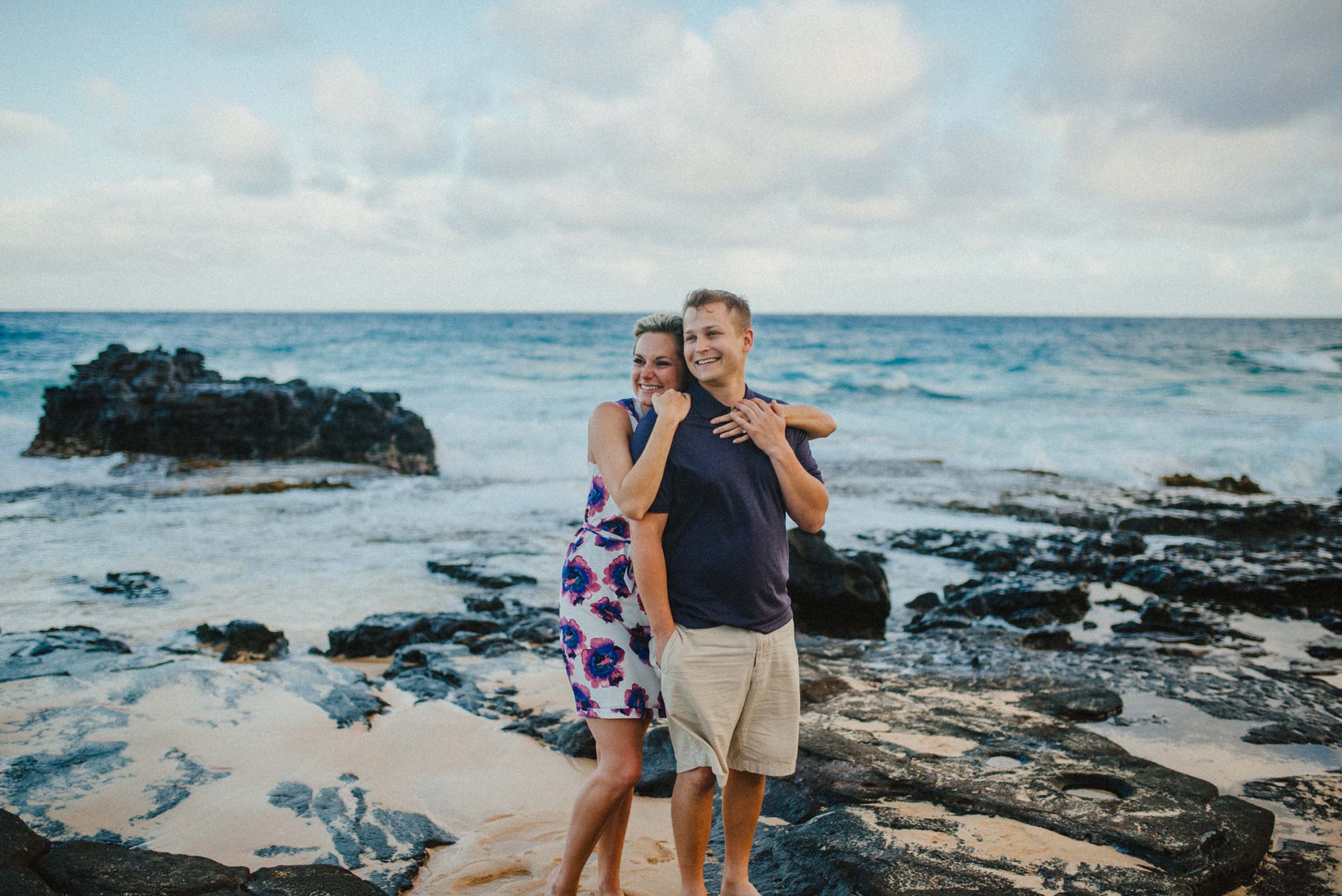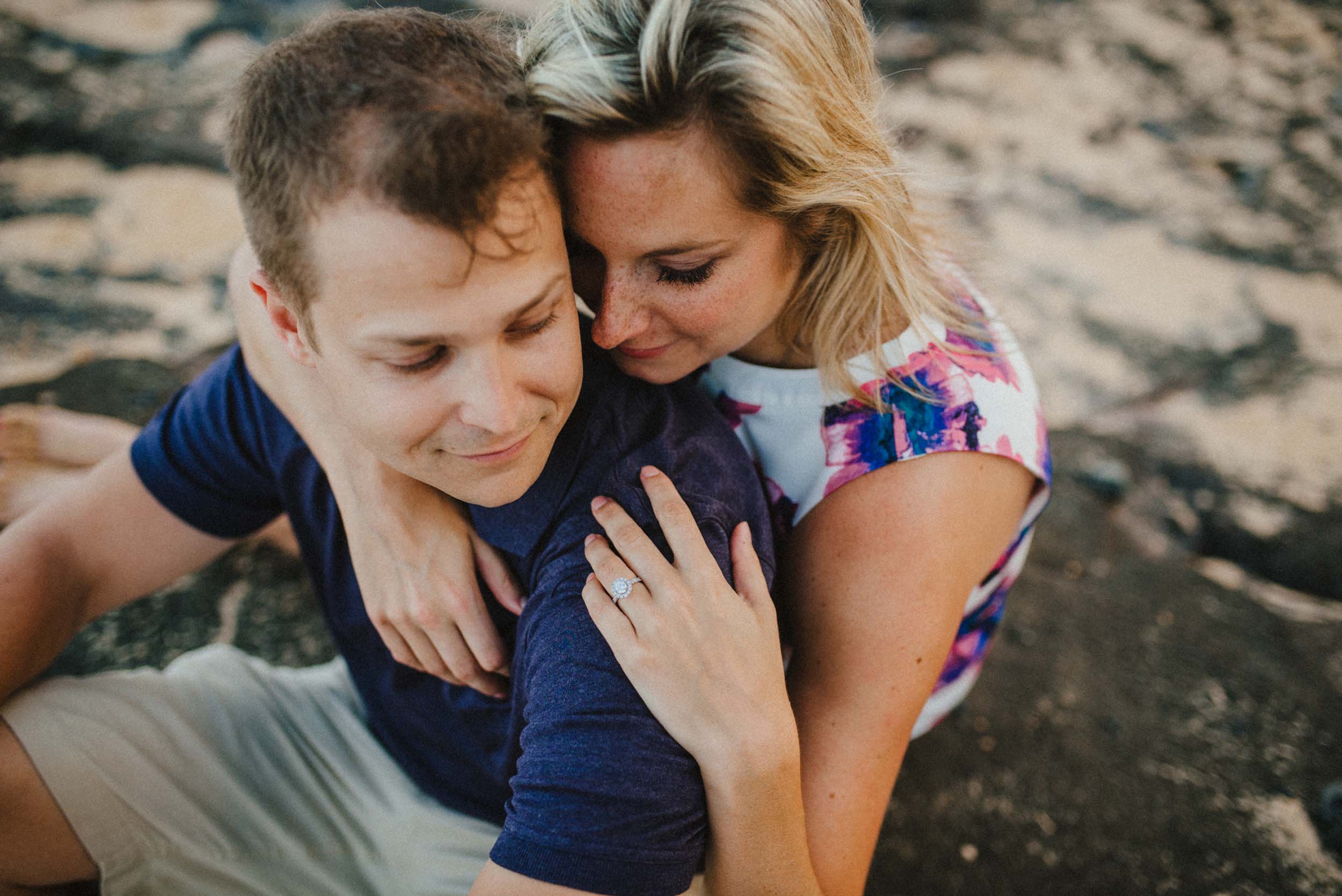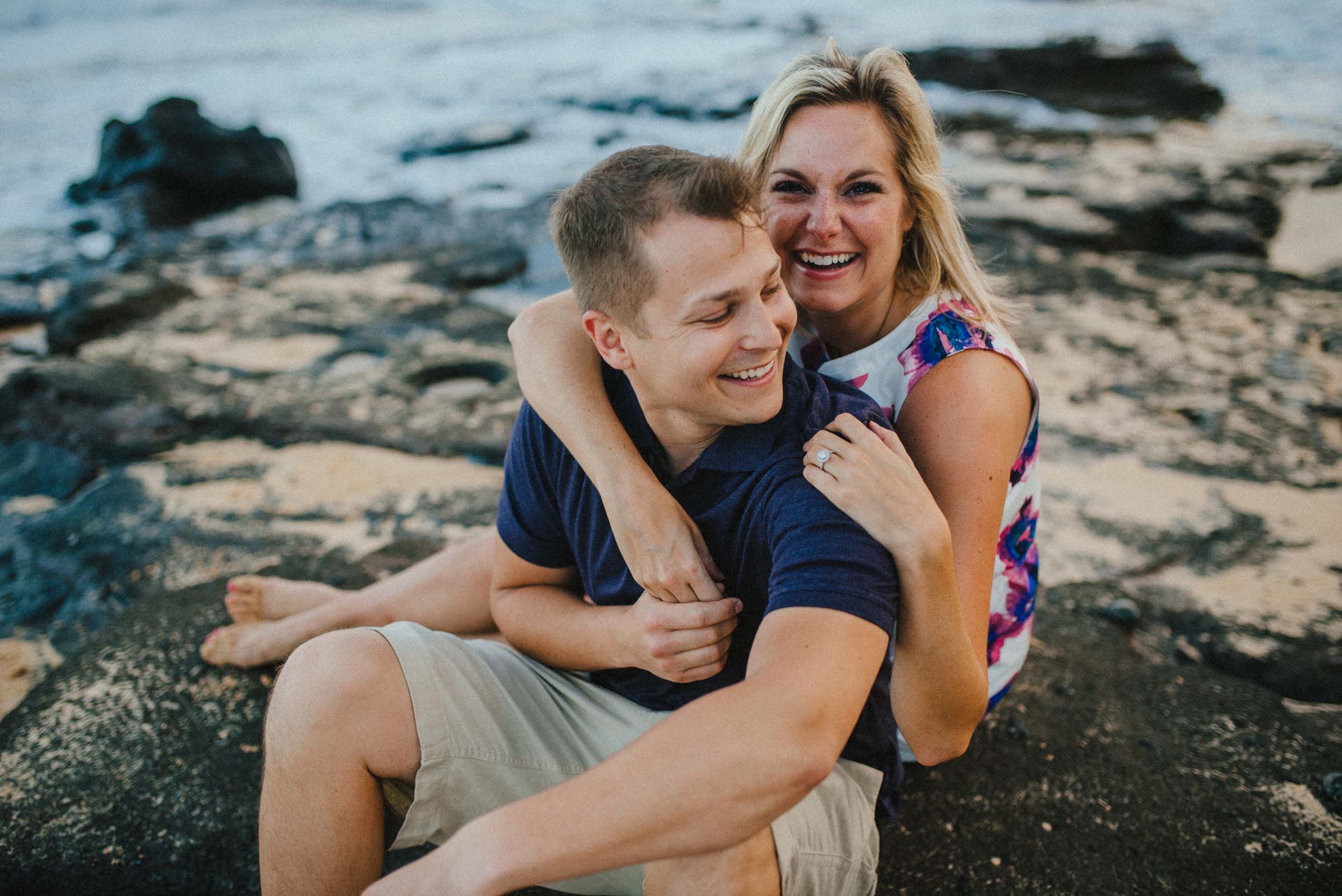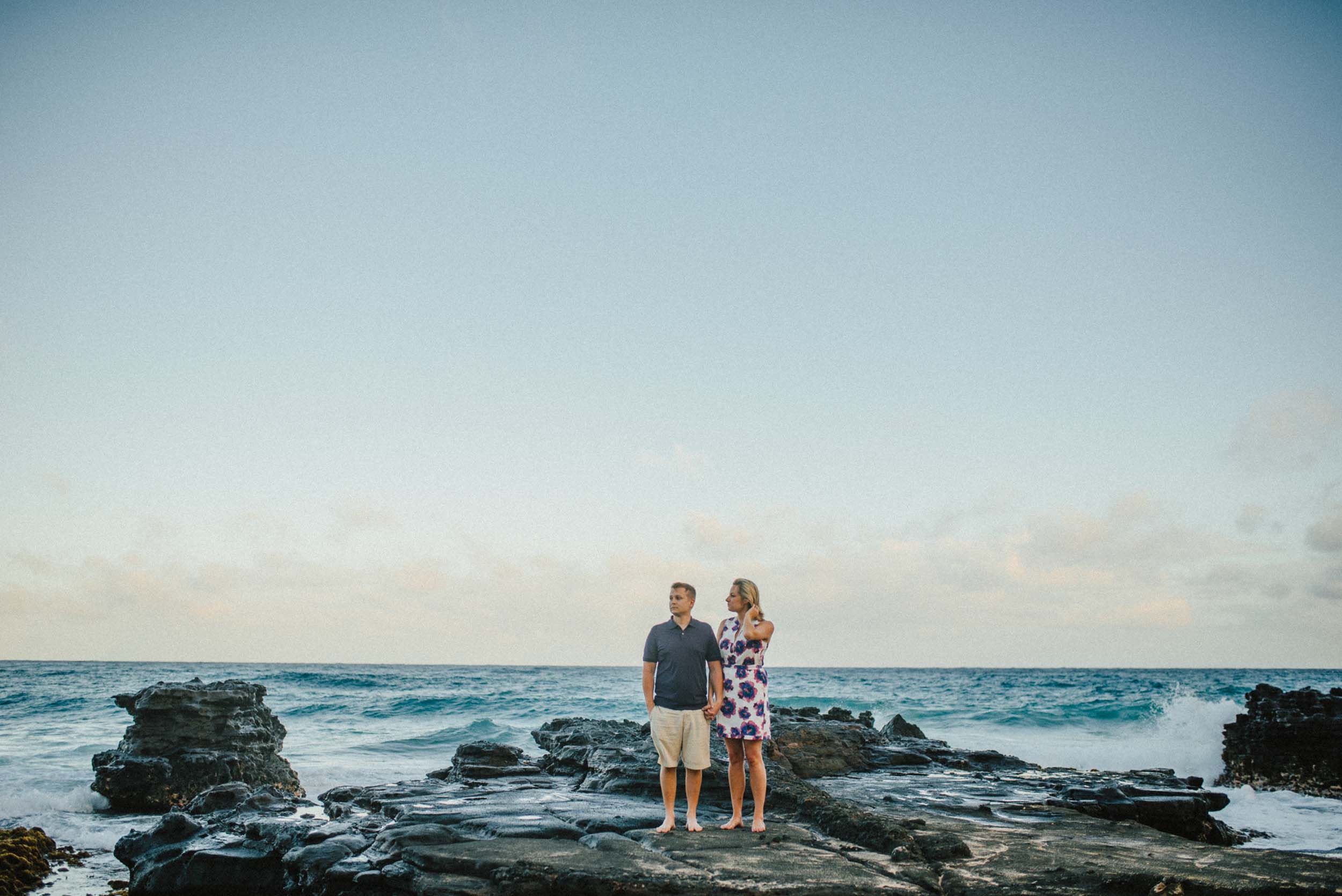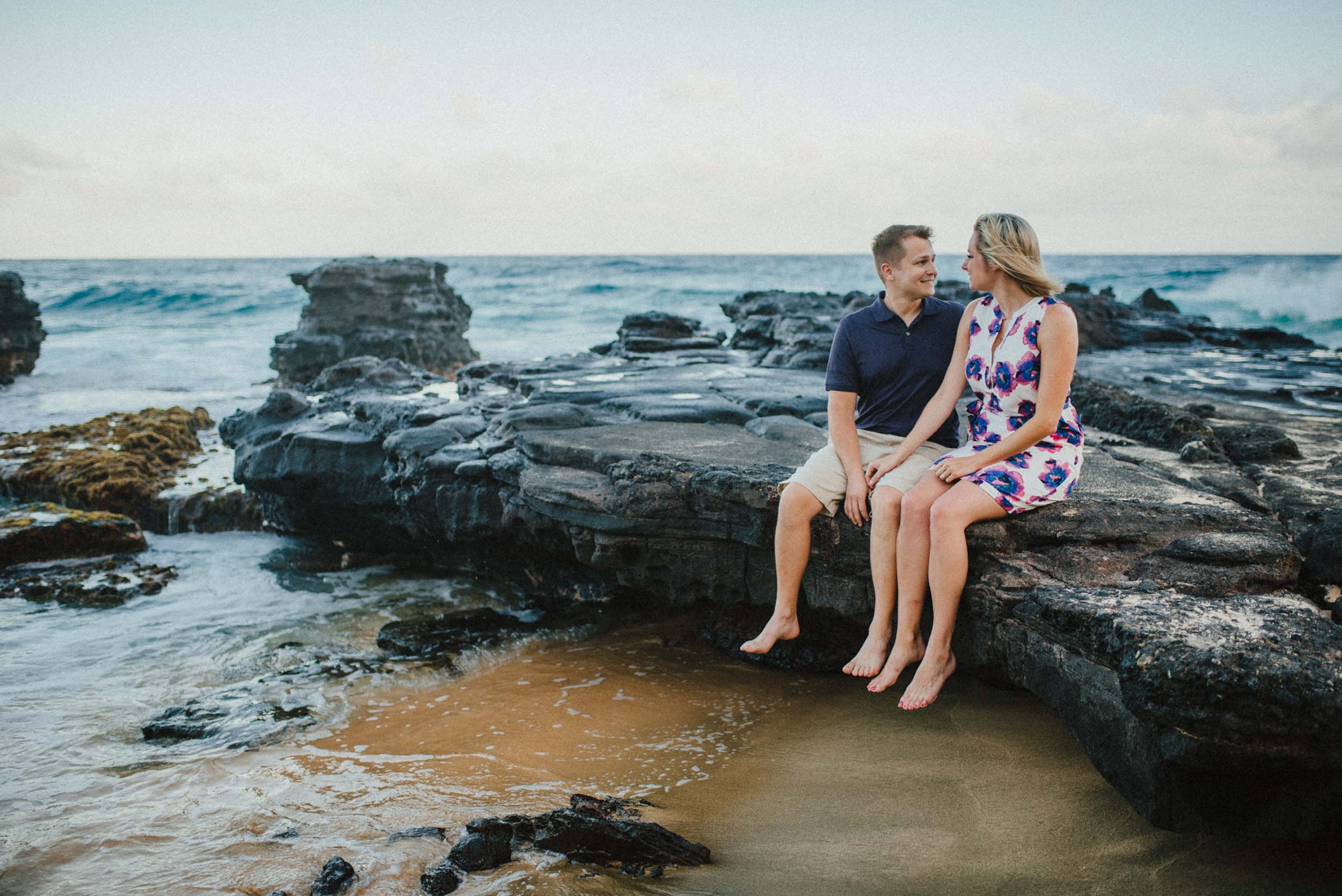 "My favorite memory was meeting two strangers in a sushi bar. Dave had a work function, so I headed to Sansei Seafood Restaurant to enjoy their half-priced sushi happy hour. While waiting to be seated, I met two lovely older ladies – Macia and Lil. These two graciously invited me to join them for sushi, and we spent most of the night drinking wine and sharing travelling stories. I can only hope to travel half as much as Lil (who just went to New Zealand at age 83!) and share the same light and love that they share with others. I now call them my #nanasquad and can't wait to see them again." – Amanda
If you go, sushi is half-price on Sundays and Mondays!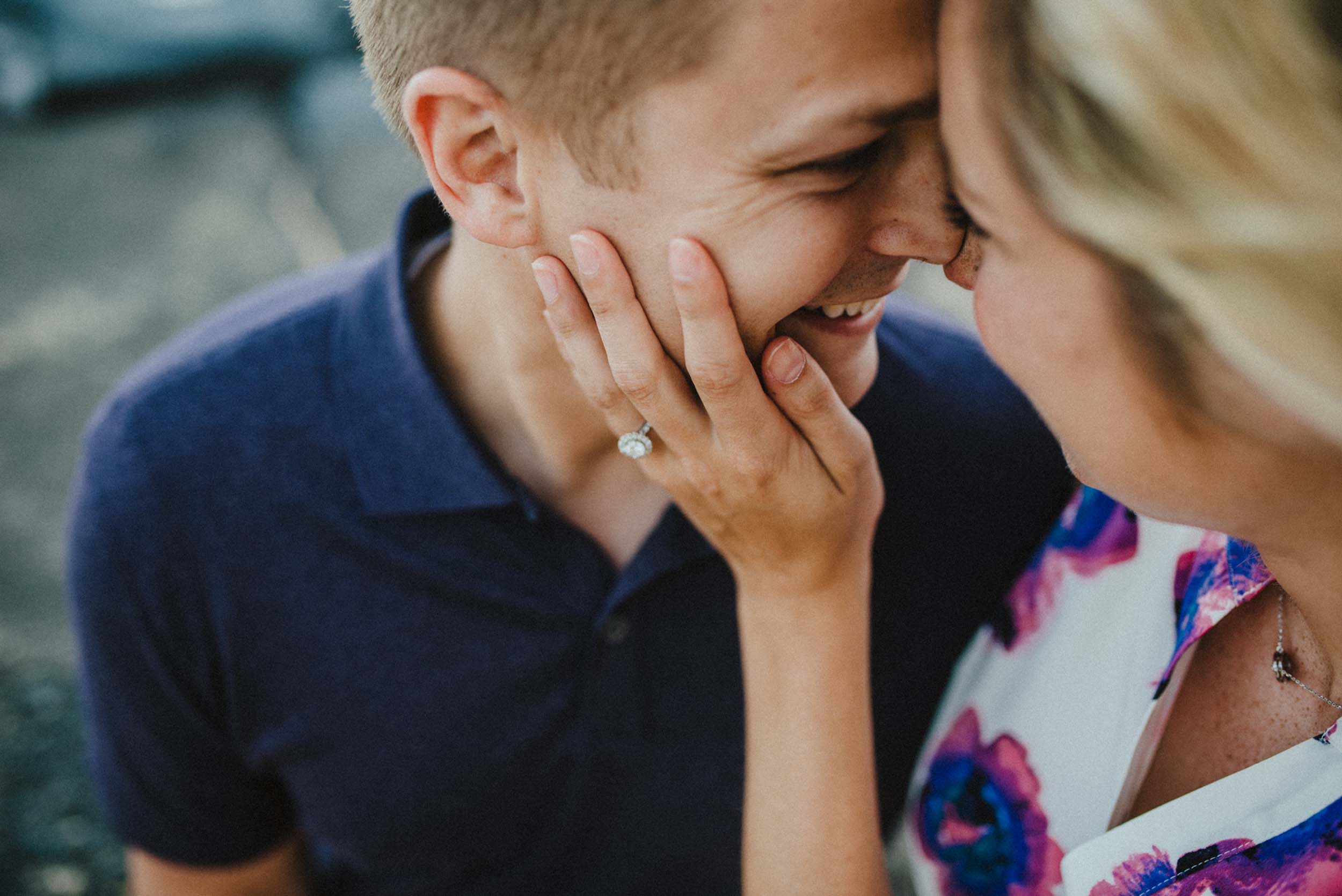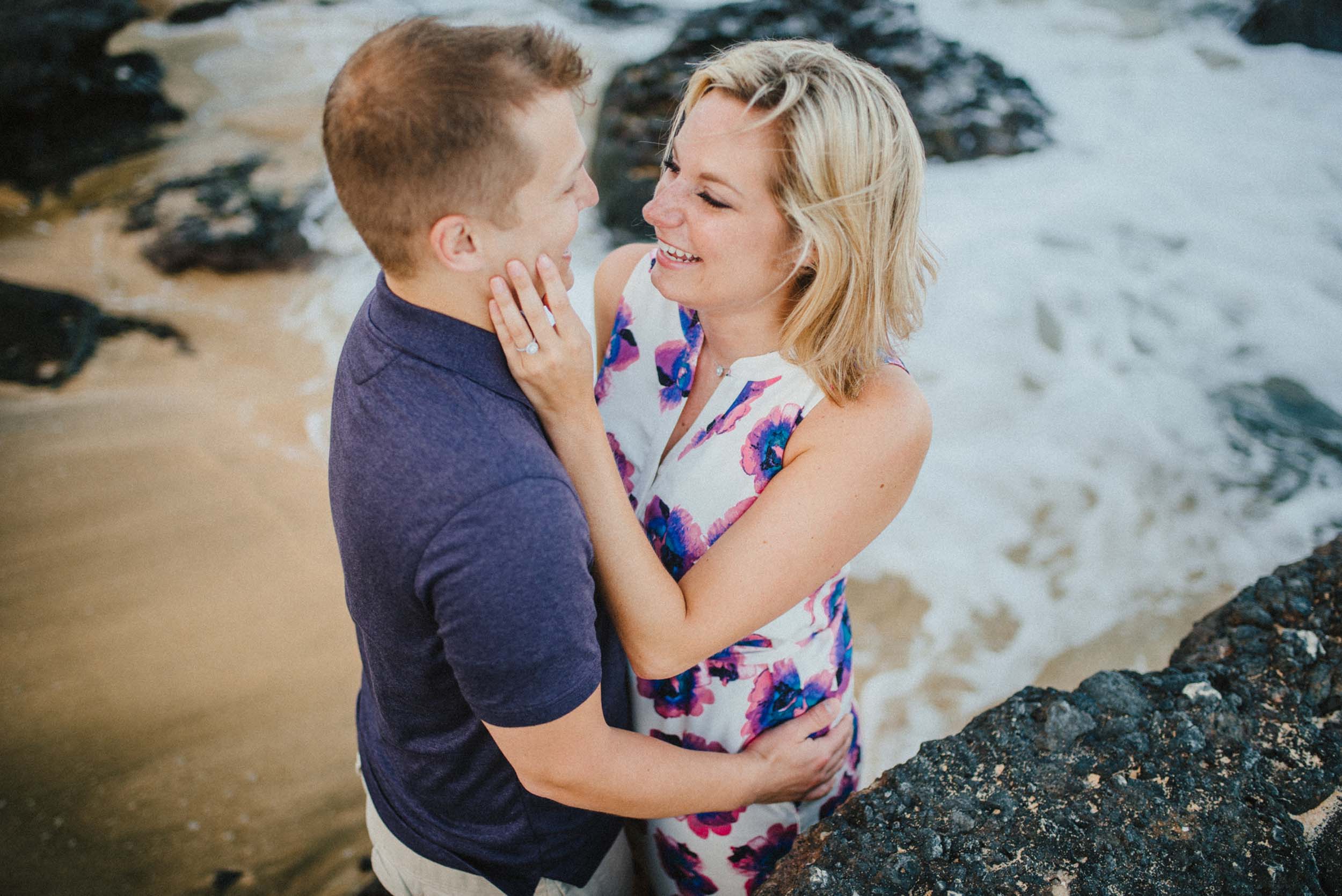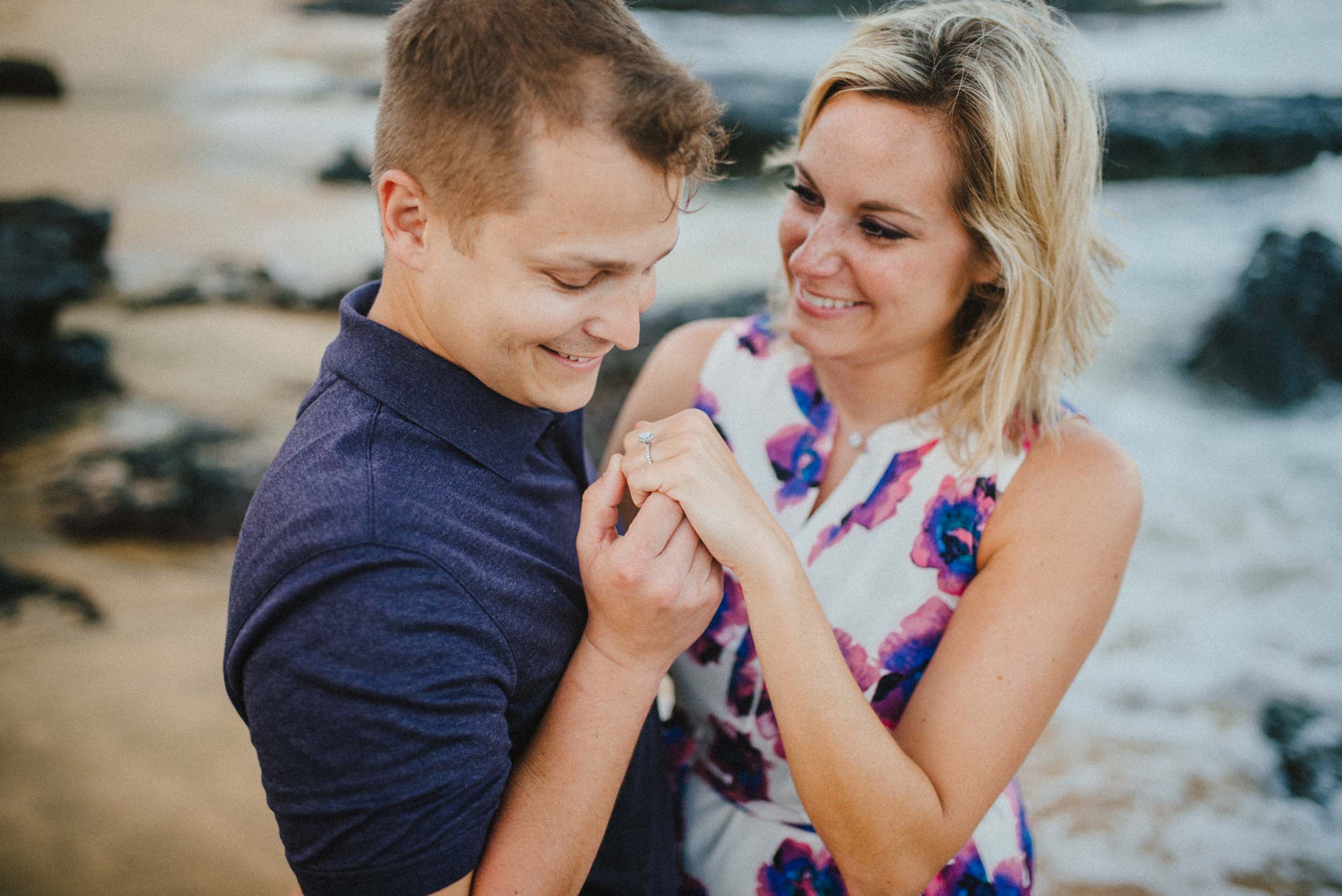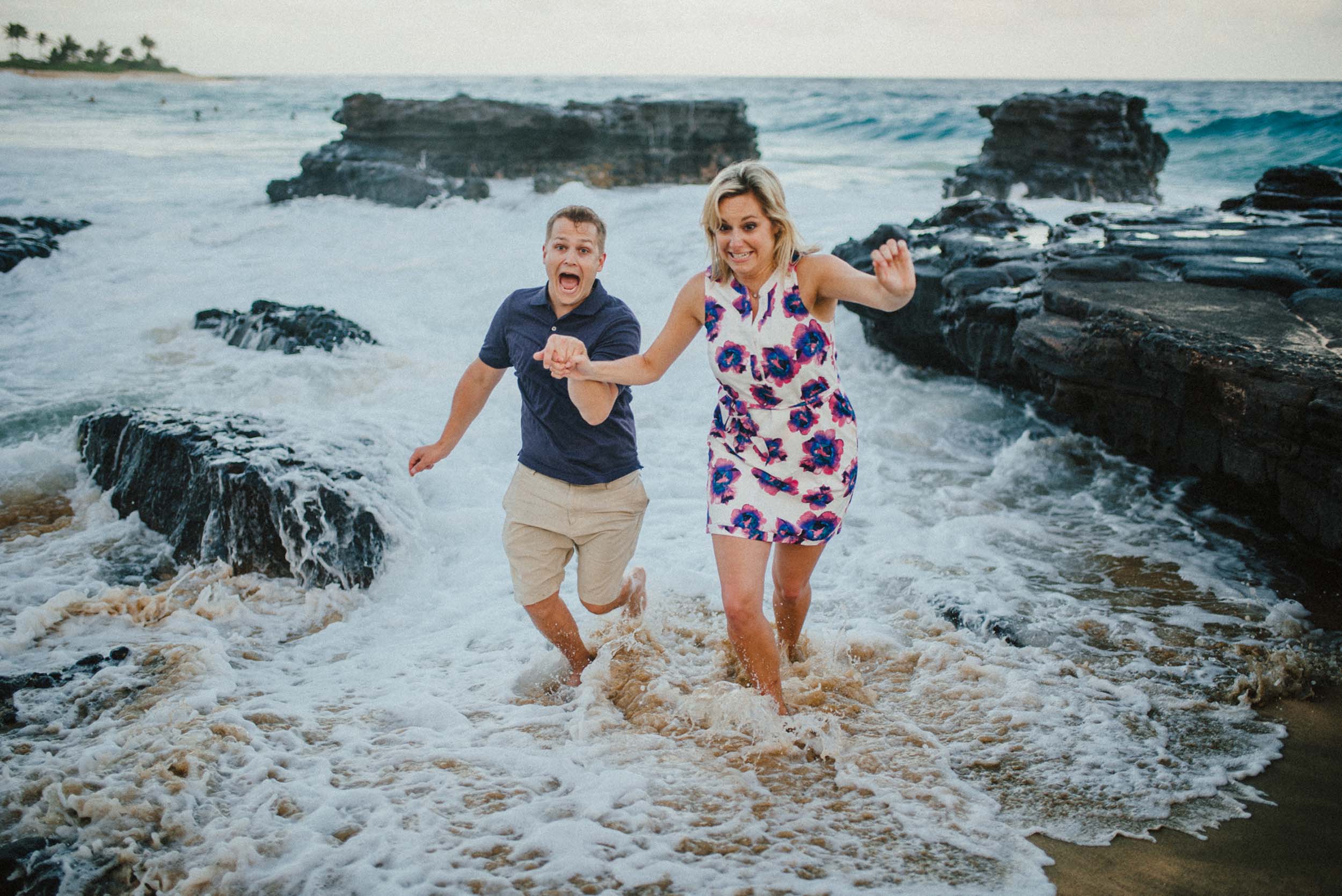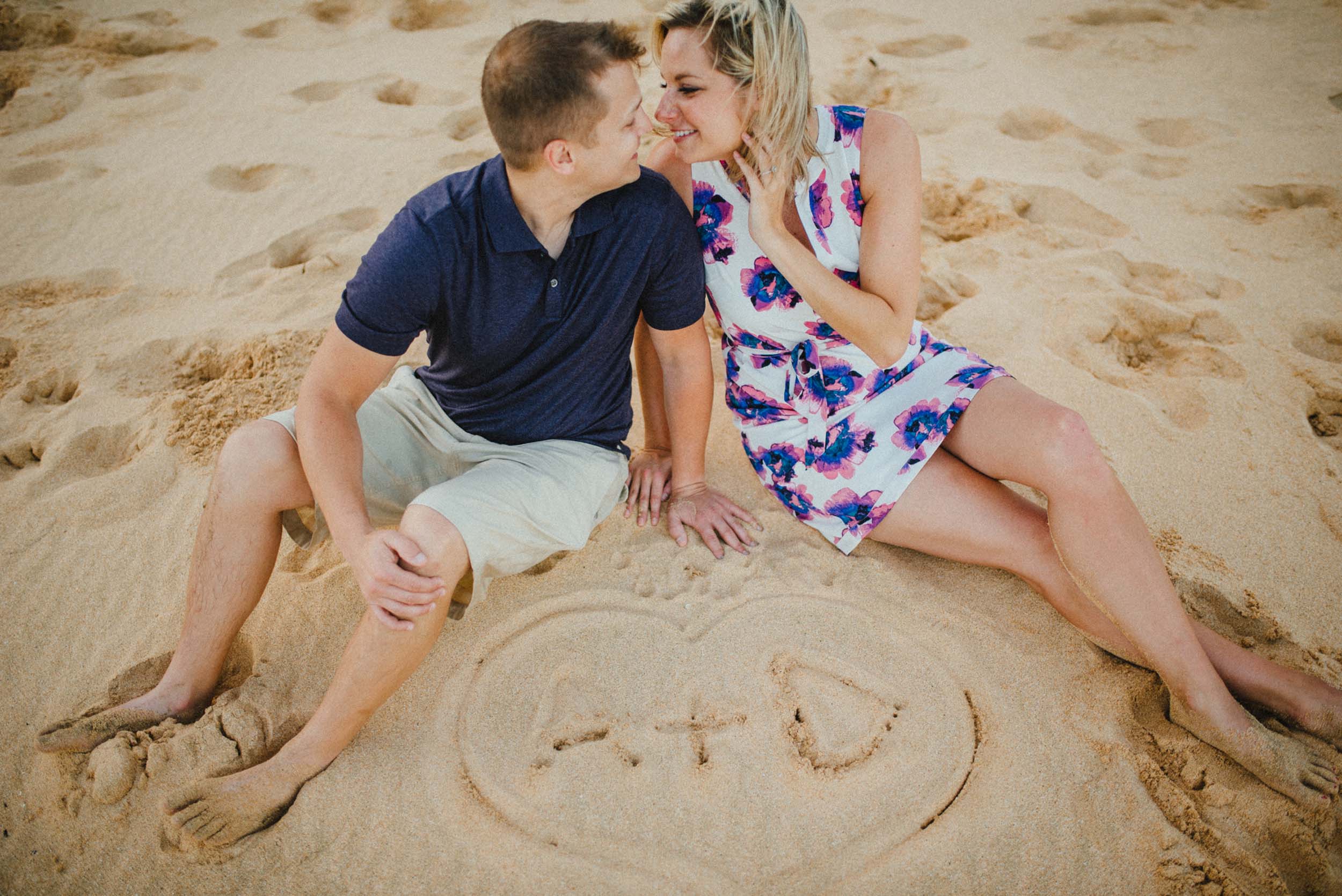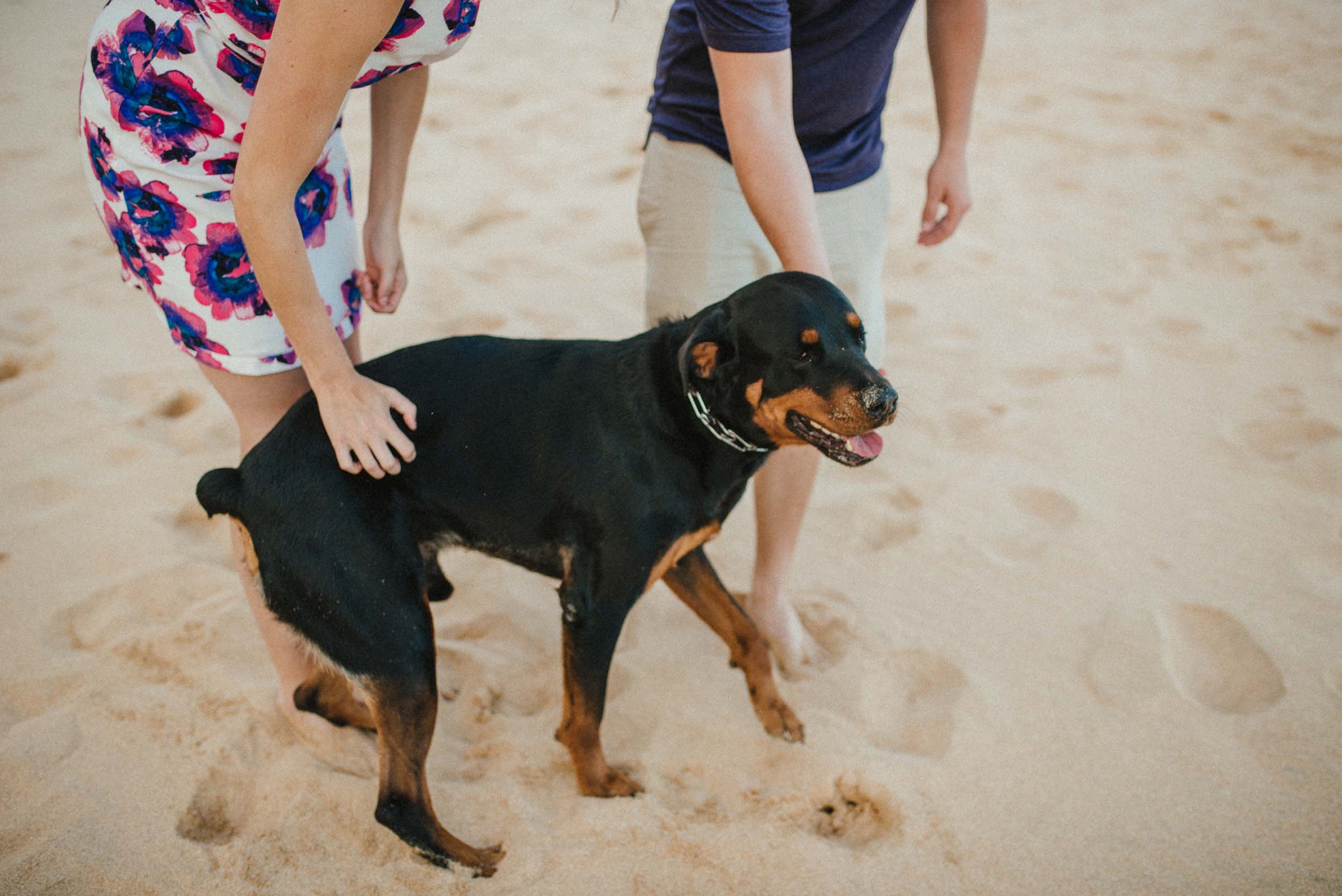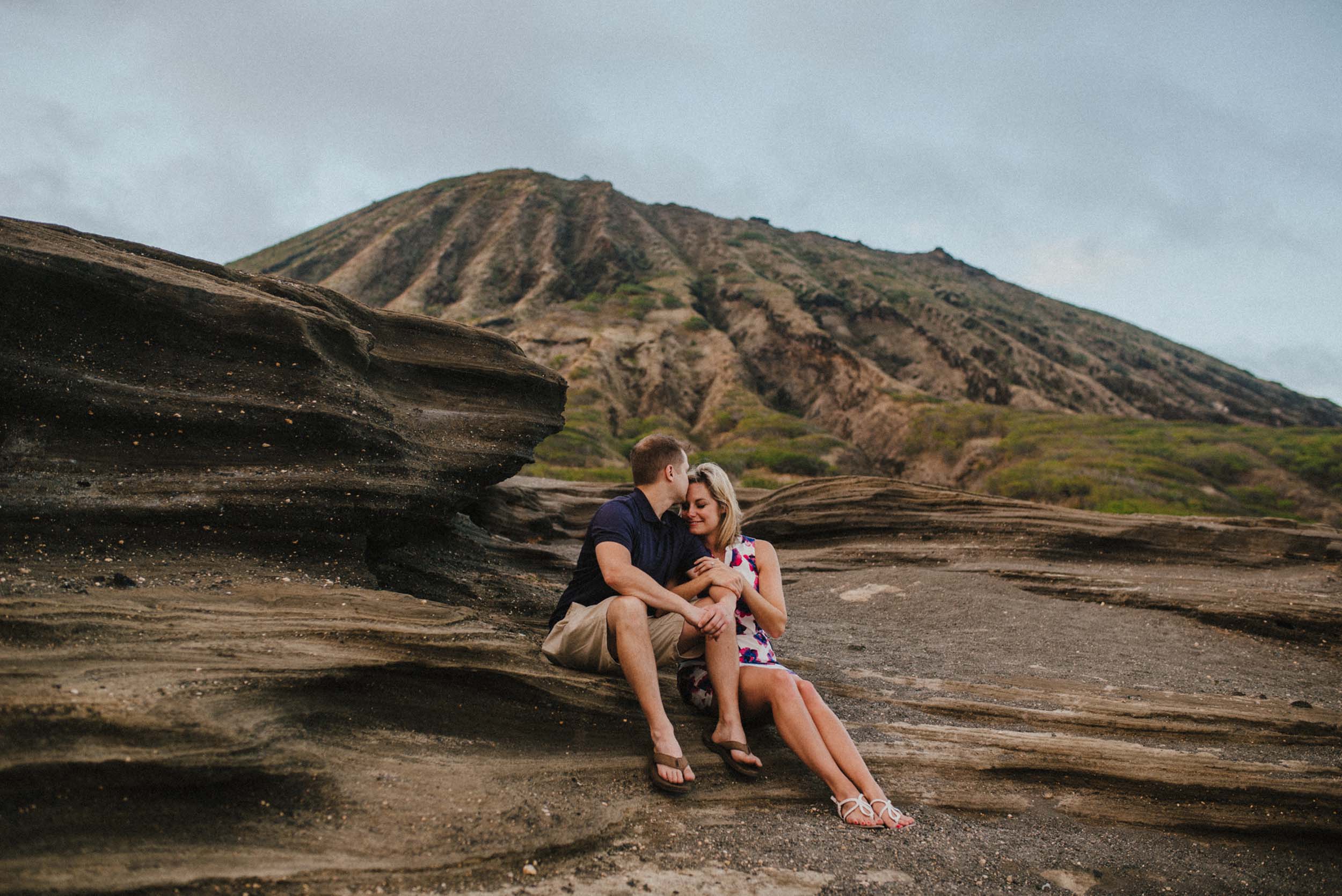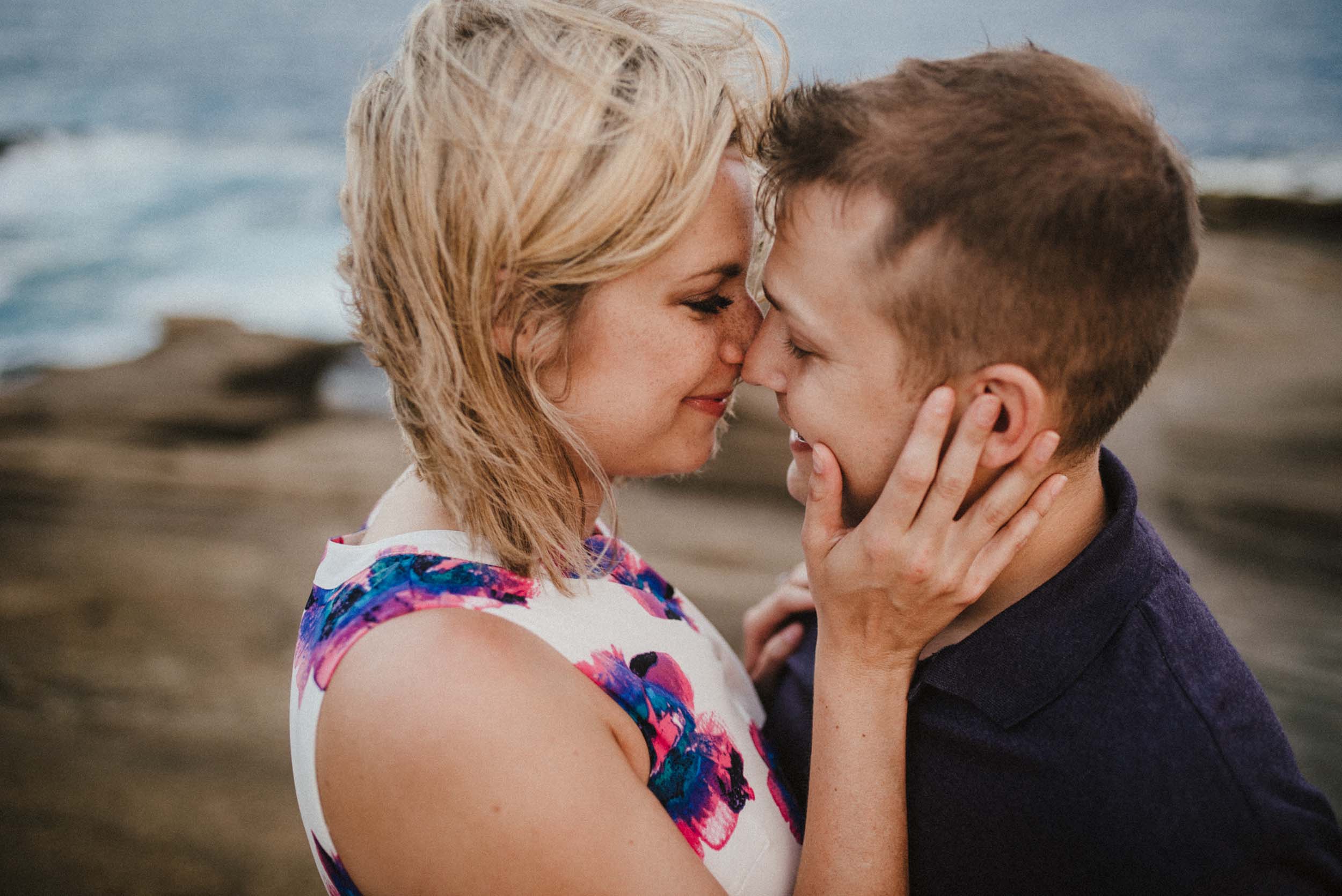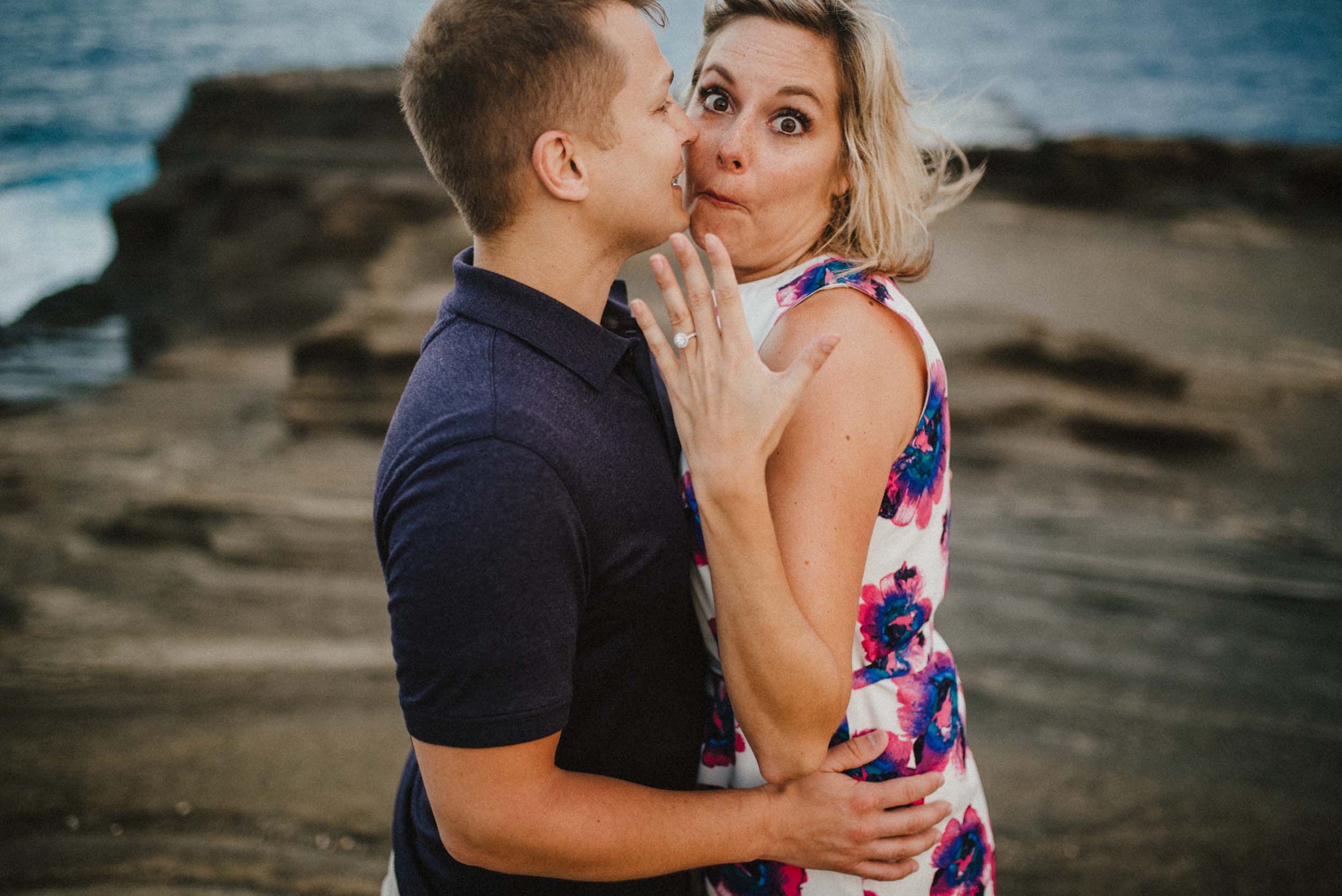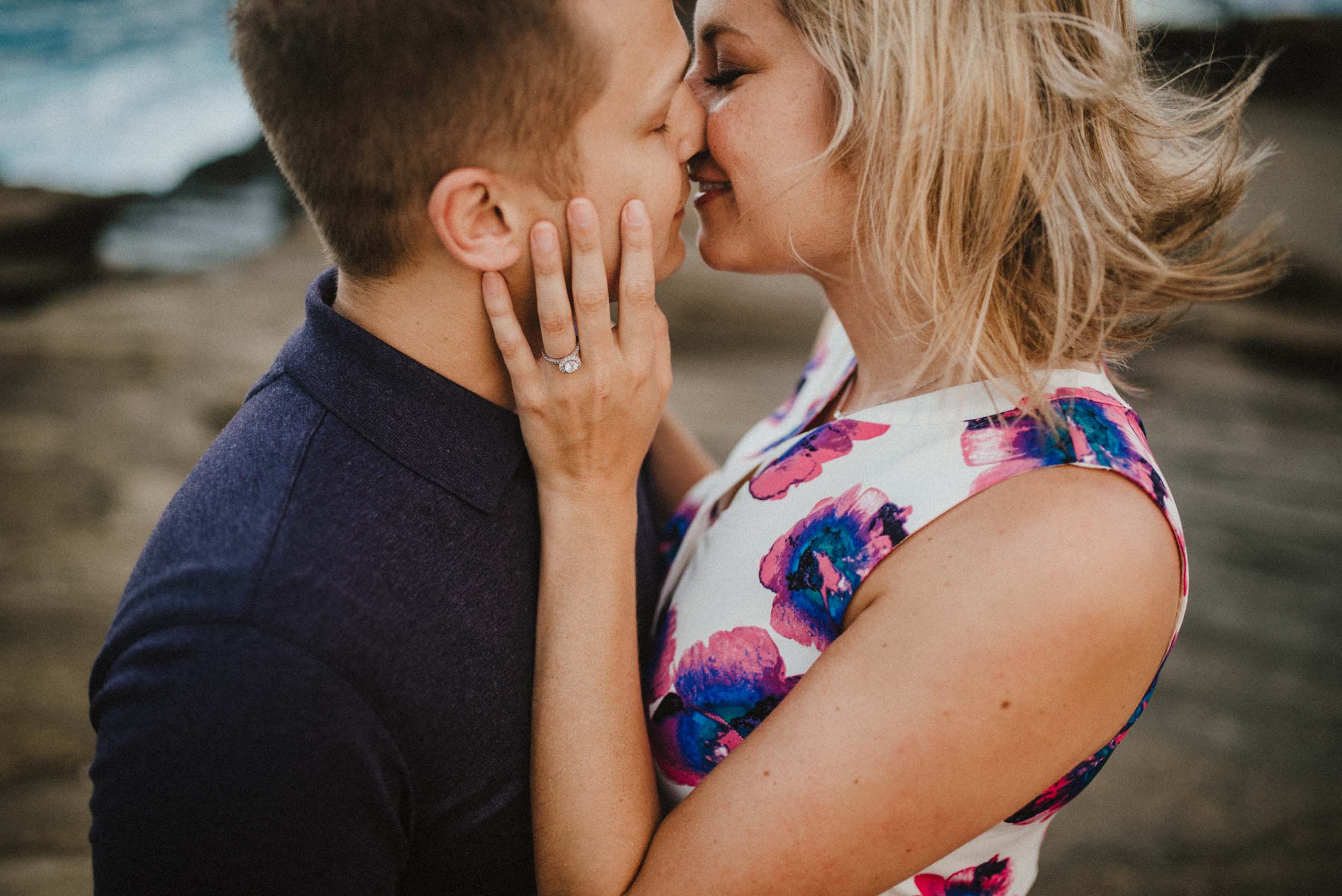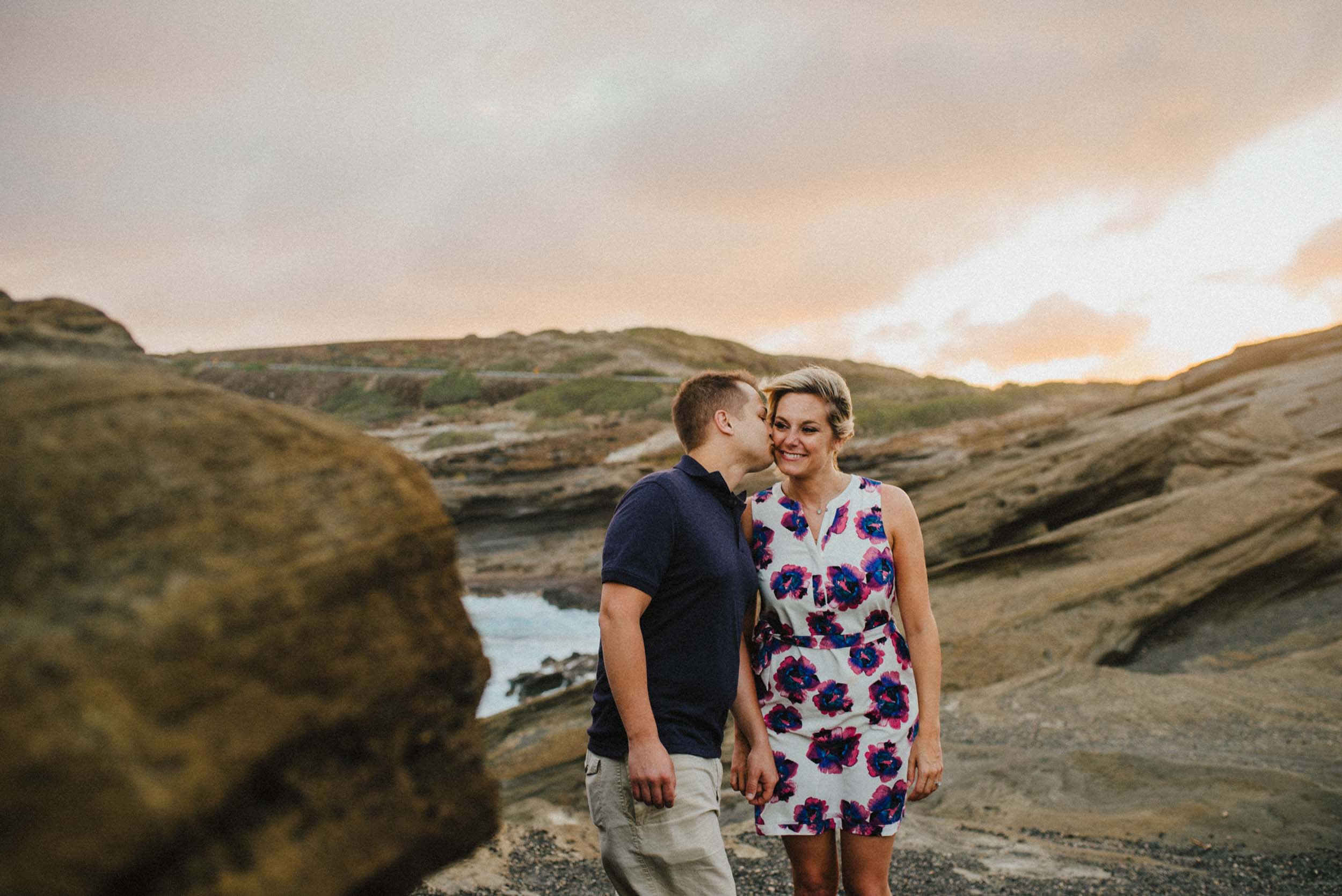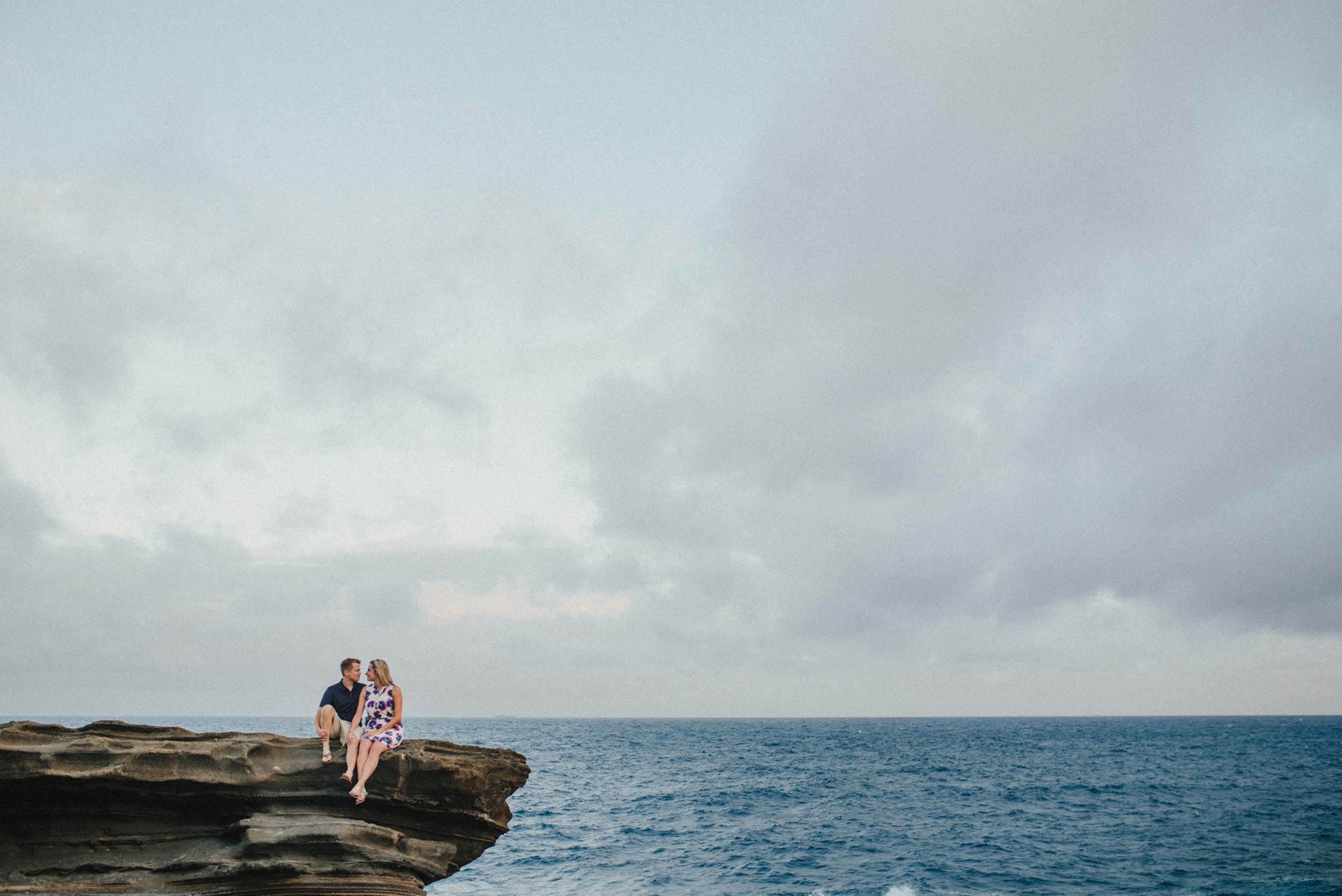 "We had our Flytographer session with Chelsea on our second to last day and it was the PERFECT way to end our trip. We had a wonderful time with her, even when our session was crashed by a four-legged unexpected visitor! Dave and I had such a great time exploring the beach and cliffs with her! Dave thought this session was the BEST part of our trip, but admittedly that's because he got to spend most of the time loving on his new fiancée!" – Amanda